Now that I'm back on the blogging track, you didn't need to wait too long for the next blog post! And there's a very good reason for that: Have you heard that Kennis, the designer behind Itch To Stitch, has been robbed? She came back to her house and her computer, her camera and her sewing machine were gone – basically everything a pattern designer needs to work! So a bunch of bloggers decided to put together the ITS Love blog tour, showcasing all the fantastic Itch To Stitch patterns out there – and there are many prices for you to win, too!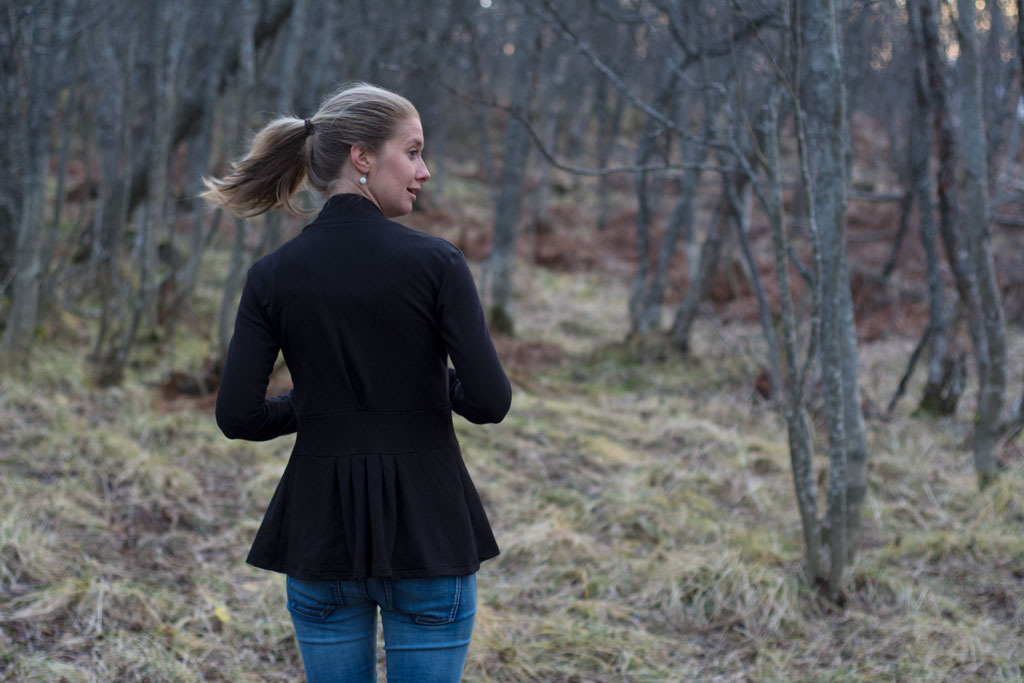 If you have been following my blog for a while, you know that I've sewn a lot of Itch to Stitch patterns! I've sewn a Salamanca Cropped Jacket, two Lisbon Cardigans (here and here), a Bonn Shirt and a Bonn Dress, an Arenal Top, a Vientiane Skirt, a La Paz Blazer, a Zamora Blouse and a Lindy Petal Skirt, a Belize Skort and a Chai Shirt. That are quite some Itch to Stitch patterns!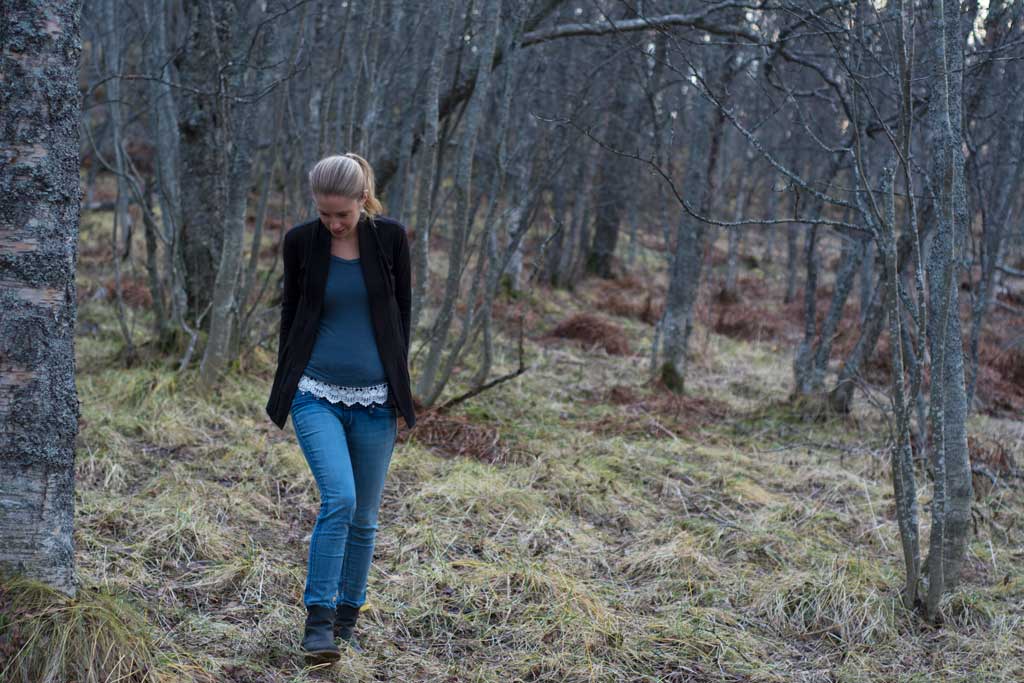 And now it was finally time to make a Paro Cardigan. I had the fabric for the Paro cardigan for quite some time but hadn't gotten around to making it. I couldn't test the Paro, but loved the shorter versions I saw online, especially the ones without a button which looked a little bit like a relaxed blazer.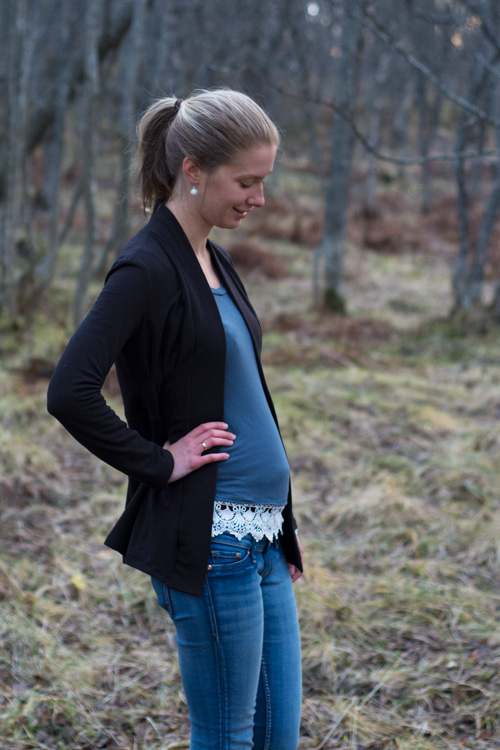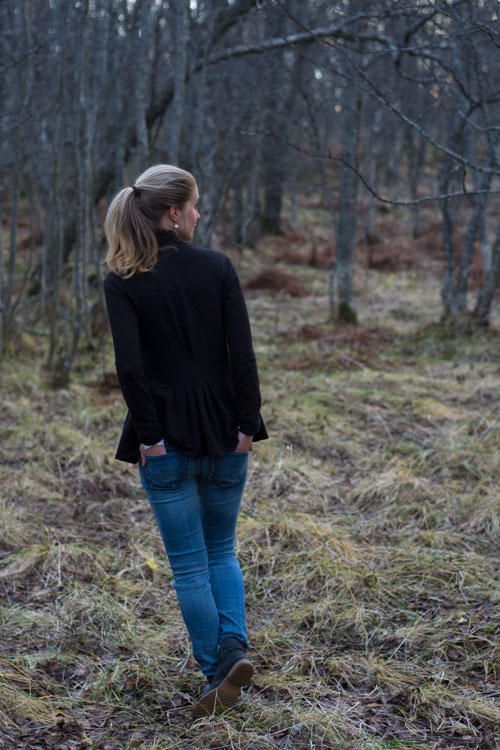 The fabric I chose is a modal French terry from LA Finch Fabrics. It's soft like butter and a dream to sew and wear! I snatched the last two yards about a year ago, so unfortunately it can't be bought anymore. But LA Finch Fabrics has a lot of other great overstock fabrics and it's always worth to check them out!
The Paro is a cardigan ending below the hips, with pretty pleats both in the front and in the back, above and below the wide waistband, giving the cardigan a very nice shape. You can add an optional button, too, if you'd like to wear your cardigan closed in the front. It's an easy pattern to put together, but the waistband and the pleats make it a slightly more demanding pattern than other cardigan patterns.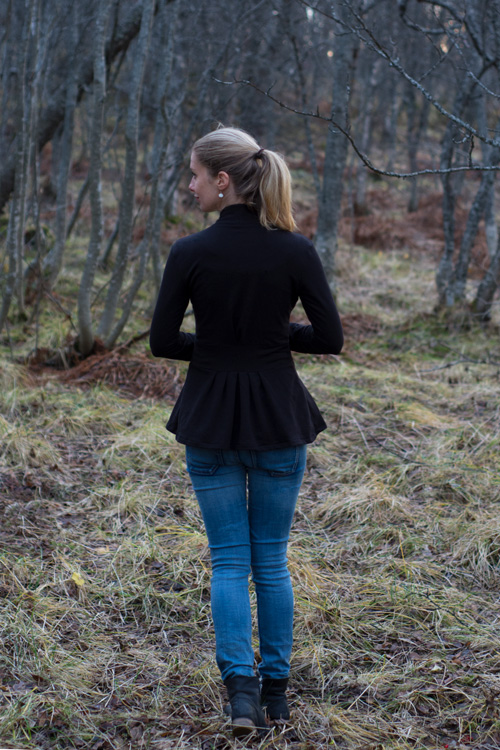 I didn't sew a muslin, since the pattern is rather forgiving and I know how Kennis designs her patterns. Out of habit I added 1 cm to the width of the shoulders, but my fabric was pretty stretchy, so I ended up removing that extra centimetre again after trying the cardigan on. I'm usually adding some length to most patterns, but since I wanted the cardigan to end right at the hip and not below it, I actually removed 5 cm/2″ from the length of the lower front and back pattern pieces.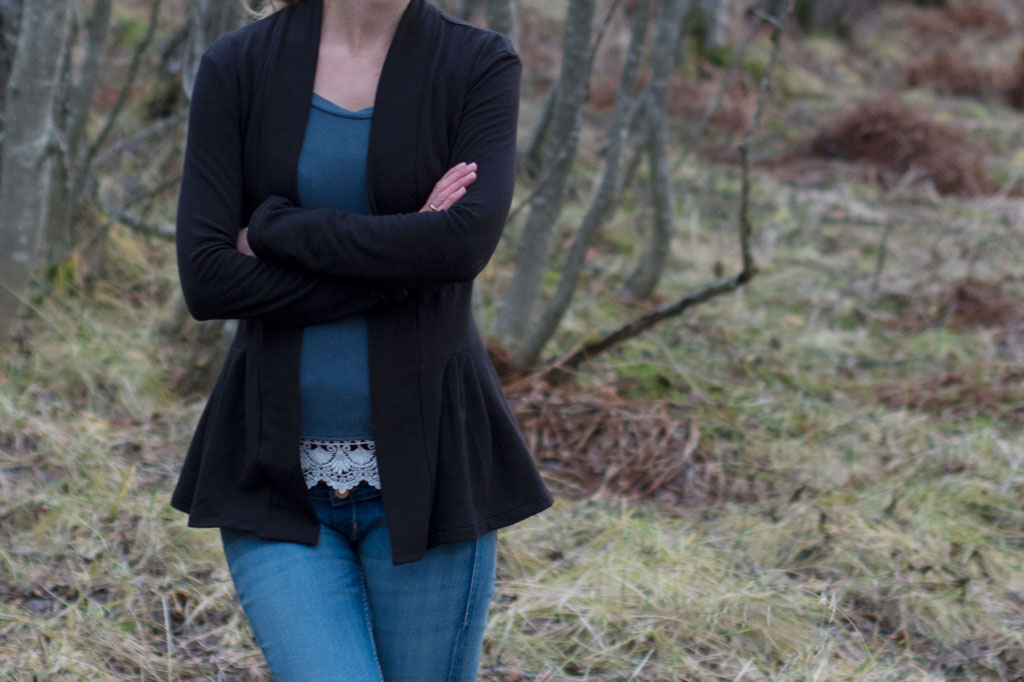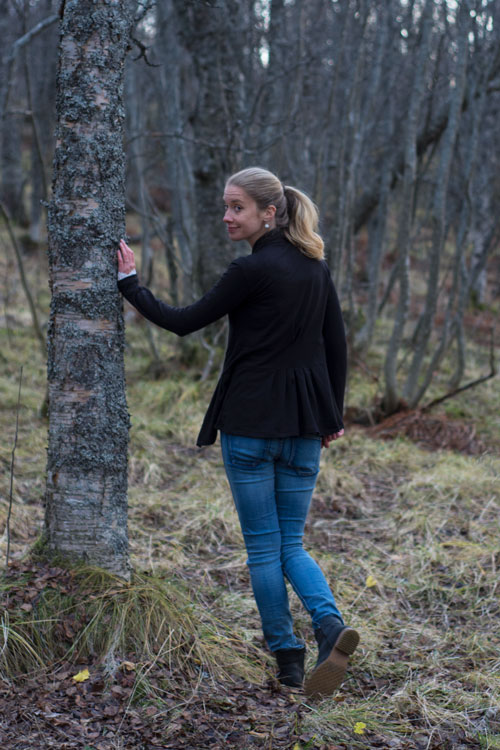 I'm very happy with the result and I especially love the shape in the back – it looks so elegant! But I'm not super happy with the pics – there's nearly no sun left here and that makes taking pics difficult. But oh well, you can't always have excellent photo shoot conditions, right?? At least you can see the cardigan!
Another thing you should see are the makes by the other blog tour participants!
Monday: Sew Sophie Lynn, Merritts Makes, Sewing with Sarah, Sewing with D
Tuesday: Shalini's Blog, Auschicksews, Rebel and Malice, Sewing Vortex
Wednesday: Replicate Then Deviate, mahlicadesigns, Sewing with D, The Petite Sewist, kreamino
Thursday: Sewing Curves, Creative Counselor, Sew Mariefleur, Fairies, Bubbles & Co, Sewing by Ti
Friday: Harper+Lu, MeMade, On Wednesdays We Sew, Heather Handmade, Bellevi, and visit by mooglii on IG
And now to the prices! Here are our generous sponsors: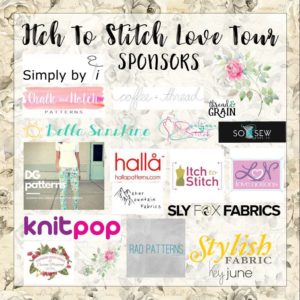 The ITS Love Tour sponsors have been so generous in support of Kennis of Itch to Stitch that we've been able to put together several prize packages to share with you.
First, you may enter our giveaway to win one of three prize packs:
Prize Pack #1 includes:
5 Itch to Stitch patterns
$25GC to Simply By Ti
$50 Raspberry Creek Gift Card
$50 Bella Sunshine gift card
Prize Pack #2 includes:
$50 Knit Pop GC
$25 Designer Stitch GC
$25 Chalk and Notch GC
3 patterns of choice from Coffee And Thread
Prize Pack #3 Includes:
$15 Thread & Grain store credit
$25 Maker Mountain Fabrics GC
3 patterns from Halla Patterns
You can win these by entering our Rafflecopter giveaway:
Your second way to win is to share with us your recent Itch to Stitch creations (made between October and November 2017). Add your creations to our Link Up Party before Nov. 20th for a chance to win one of two prize packs.
LinkUp Prize Pack #1 includes:
5 Itch to Stitch patterns
A $40 value PFRE Sly Fox Fabrics.
$25 Maker Mountain Fabrics GC
$50 Love Notions GC
LinkUp Prize Pack #2 includes:
$25 Stylish Fabric GC & sewing box kit
$25 Chalk and Notch GC
5 patterns from Rad Patterns
Pattern of choice from DG Patterns
Giveaway and Linkup prize winners will be announced on or about November 21st.
– This blog post is linked to the German link party RUMS –