A while back Kennis from Itch to Stitch conducted a little poll in her pattern support group on facebook. The question was: Would you wear pants, shorts or skirts with elastic waistbands? I can't remember the result, but I remember me being one of those answering "no". I think I have mentioned it before, but I'm not the biggest fan of elastic waistbands, I prefer buttons and zippers for a more polished look. But then Kennis started testing the Belize shorts and skort, and I was totally sold.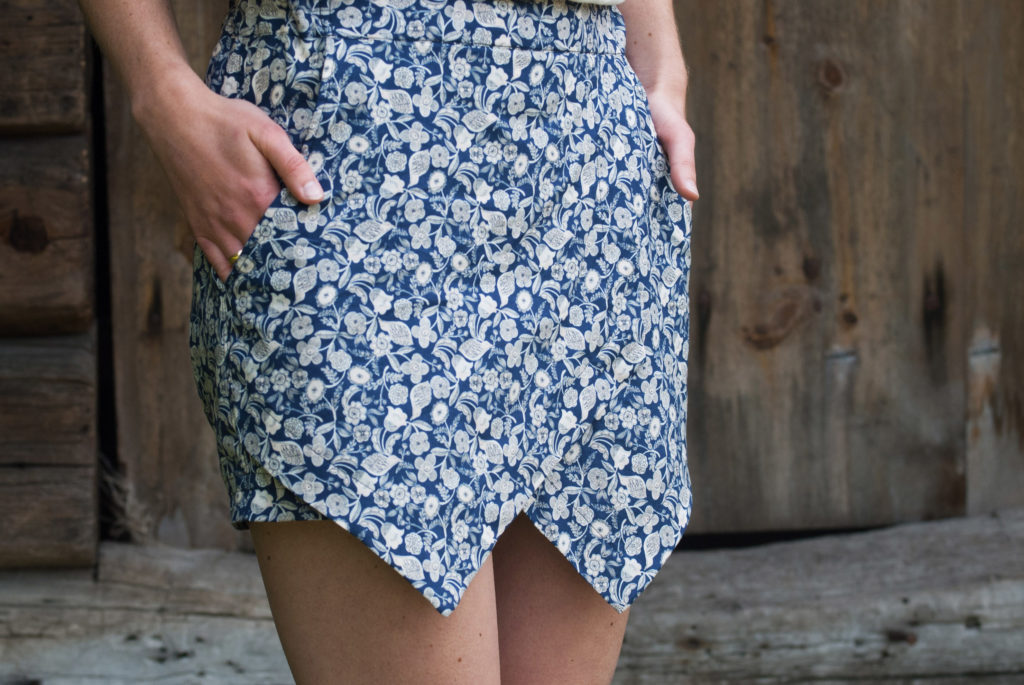 I was actually relieved that I didn't have to sew a fly and deal with zippers and buttonholes! And Kennis' shorts and skort looked so pretty, the elastic waistband was barely noticeable.
The Belize comes in numerous ways: As plain shorts without pockets, as shorts with pleats and pockets, as a full skort, and as a "half-skort" – the version I made: Skirt in the front, shorts in the back, with pockets. There are a lot of shorts patterns out there, but when I saw those mitred corners of the skirt, I knew that was the version I needed to make. But don't get me wrong – if you're looking for a new shorts pattern, this might be just the right pattern for you! The shorts fit great, they come with or without pleats, with or without pockets and they're pretty easy to make.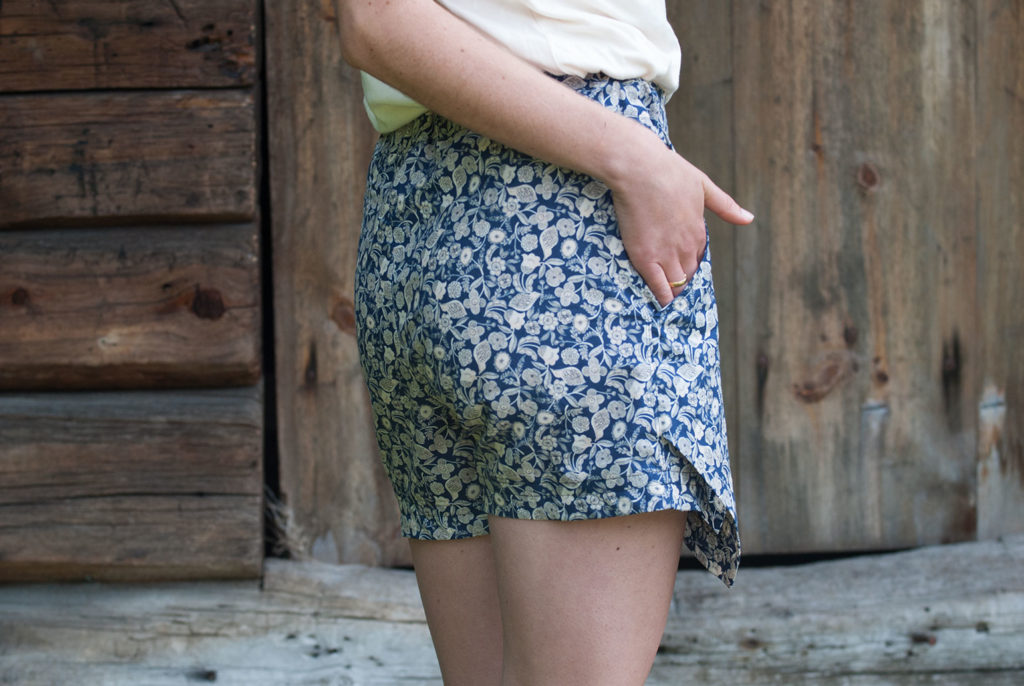 I chose a thin lawn from Miss Matatabi for my skort. A year ago I made a (not yet blogged…) Gabriola skirt from Sewaholic and I had more than a yard of this pretty fabric left. Just enough for a skort! I thought the skirt version needed a thin fabric, but one of the testers made a winter skort of corduroy fabric and it looked so, so good! So you can basically use whatever fabric you like.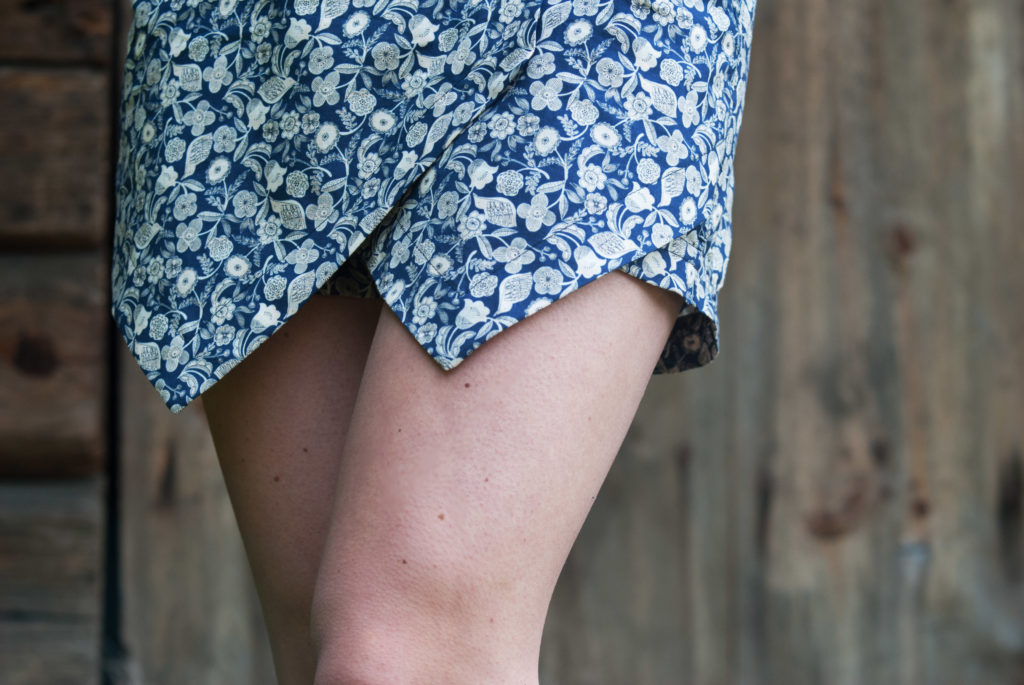 Since Kennis designed the skort with mitred corners, the skort looks really professional, even on the inside. The waistband is designed to be interfaced at the front, while the elastic is added from one pocket to the other pocket on the sides and the back. I think that's why I really like these shorts and skort – you don't end up with extra bulk in the front.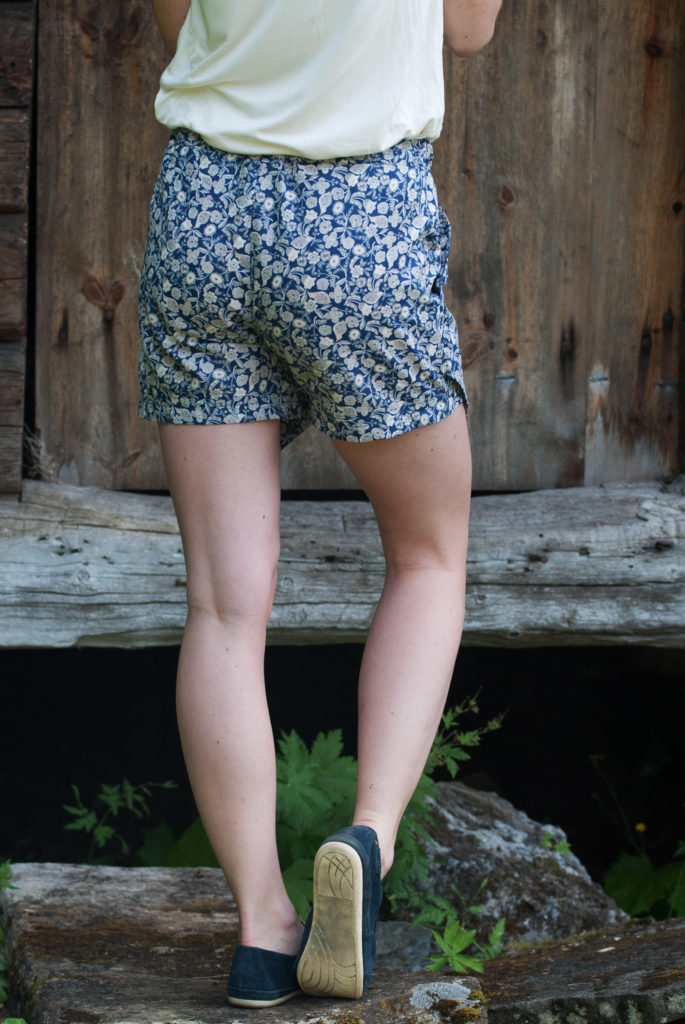 I made the smallest size, since that size was just right for my hips, but a little too small for my waist. I just cut the elastic about an inch longer and the skort ended up fitting perfectly. I might even prefer it like this, since there's less fabric bunched up around my waist. And it's still comfortable to get on and off!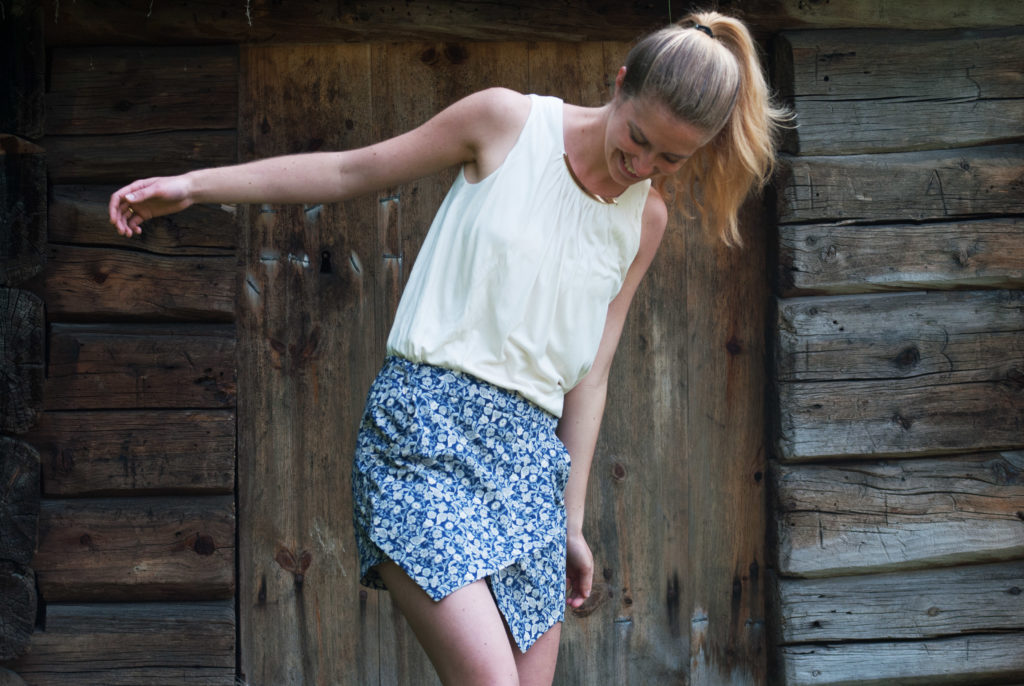 I also really like the length of the skort. Somehow the corners of the skirt make me feel a little more covered, although that's probably more an illusion. But they make me feel comfortable and pretty, and that's all that counts.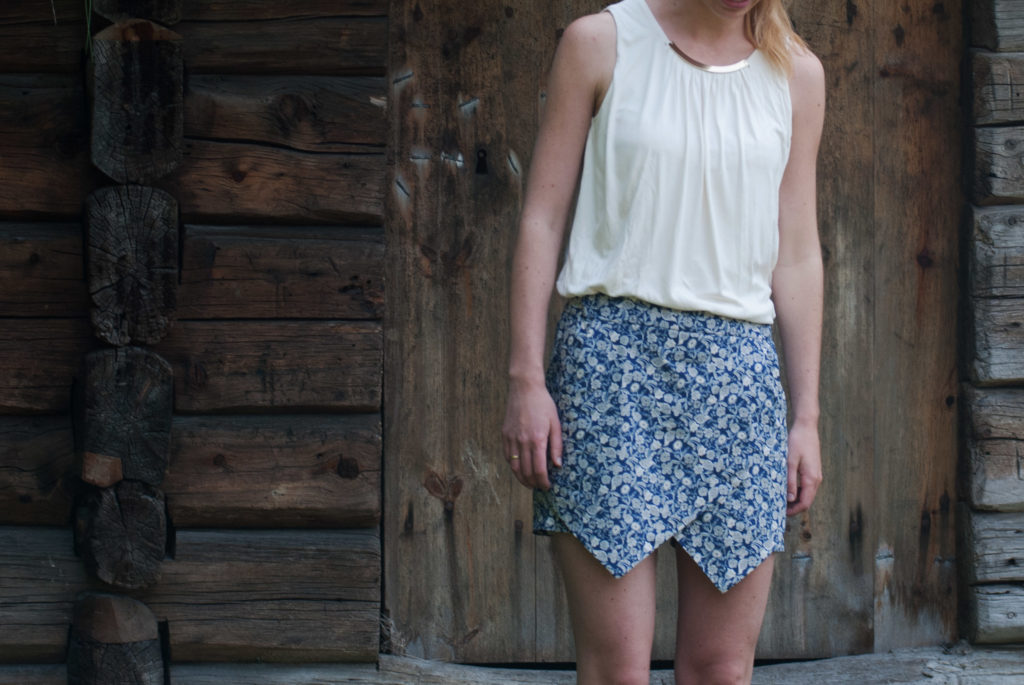 Head over to the Itch to Stitch shop to buy your copy of the Belize shorts, it's on sale for a week! And head over to the Itch to Stitch blog to see all the fabulous tester versions!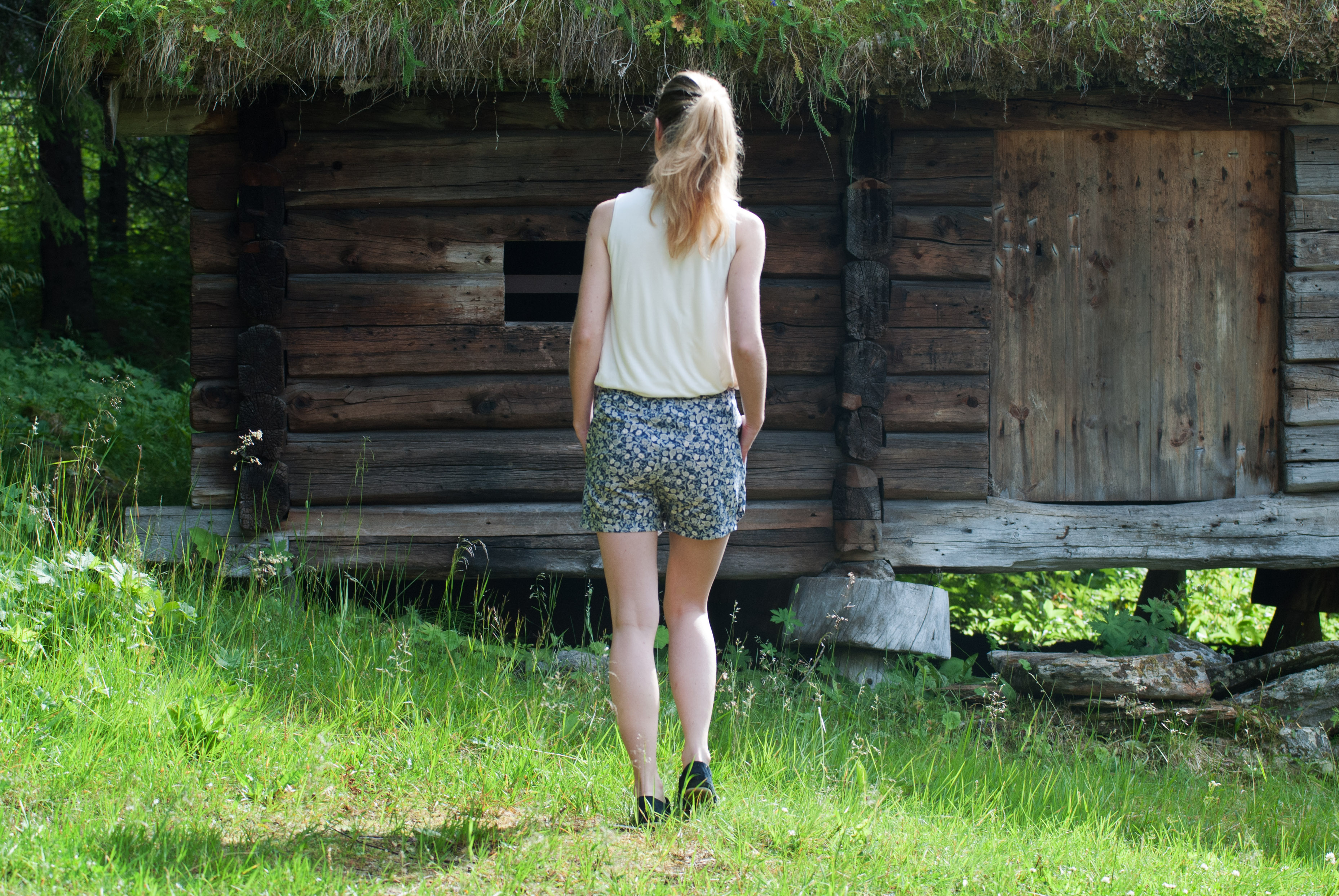 – This blog post contains affiliate links, but all opinions are, as always, my own. –