I have mentioned this several times already, but it's still true: I like testing and sewing samples, since it makes it easier for me to prioritize sewing. So when Adrianna from Hey June asked for testers for her Fairmount Shaket I really wanted to join. But – a shacket? What on earth is a shacket (shirt + jacket!) and do I need one? What actually won me over was the fact that I had the perfect herringbone Shetland flannel in my stash and that I liked the idea of sewing something slightly more complicated again – think placket, collar and cuffs.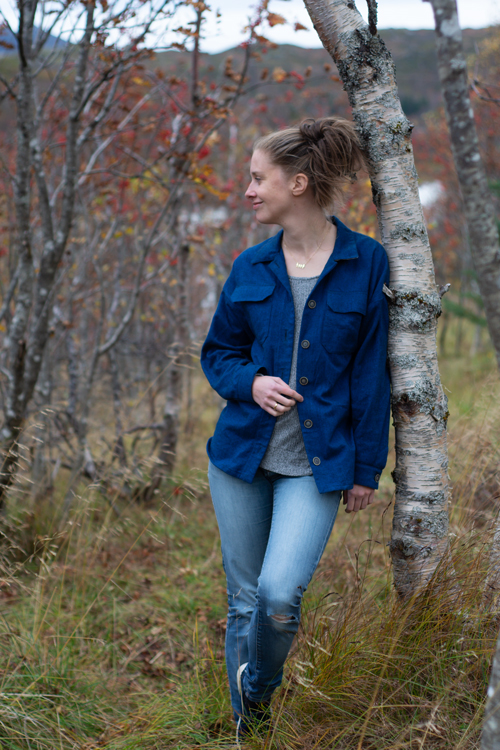 The Fairmount Shacket is a bit like an oversized shirt, designed to be worn as a thin jacket. It has dropped sleeves, a collar without collar stand, a placket, cuffs and a curved hem. Turns out I really like wearing it!  I never wear my shirts open, but I like being able to wear a thin sweater underneath and the shacket open on top of it.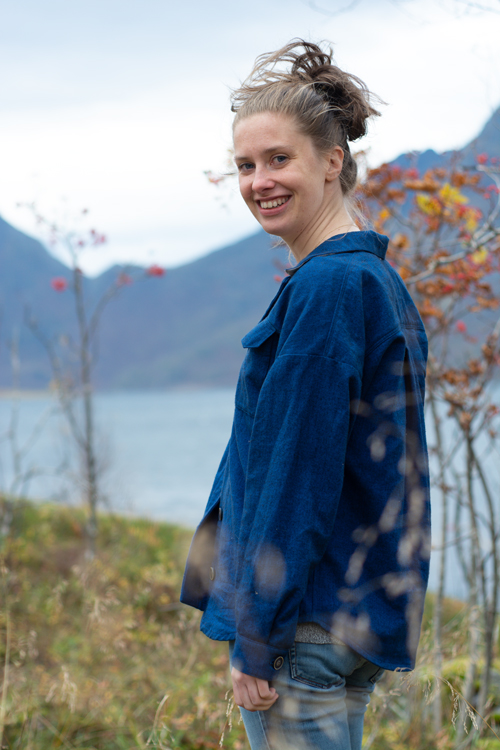 The Robert Kaufman Shetland herringbone flannel has been in my stash for years and years. I originally bought it for a coat, during a time when I didn't know enough about fabric to realize it would be too thin without a heavy lining. Later on I thought the fabric was too blue. Lately I realized that I should wear more bright blue and not only navy (I love my Yates coat!), so when the Fairmount came along I was ready to finally use it. It was a dream to sew with and I love both the colour and the softness.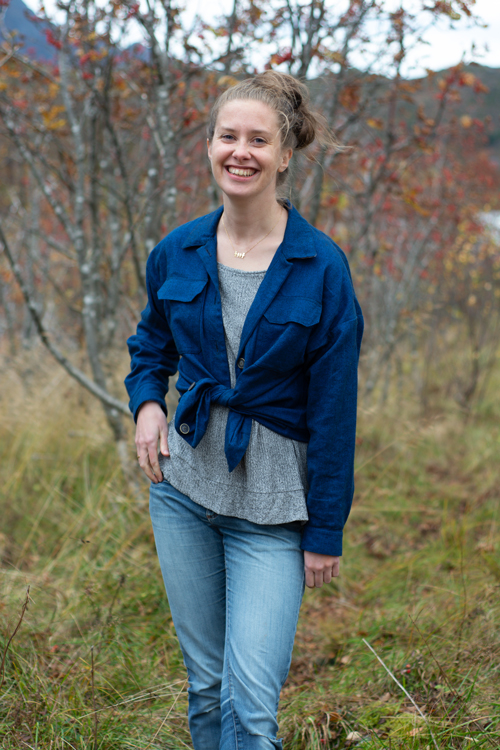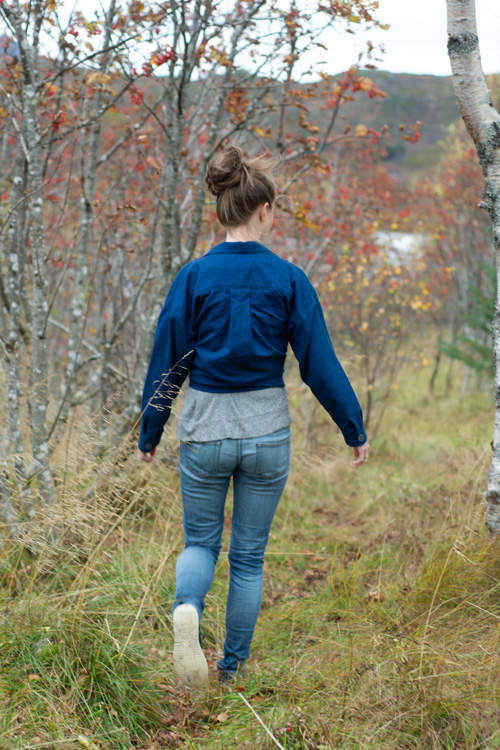 Sewing the Fairmount is rather straight forward. Of course, sewing a make with plackets, cuffs, top stitching and an impeccable finish, as suggested by Adrianna in her instructions, takes some time. But as long as you follow the instructions, it will be a rather forward make.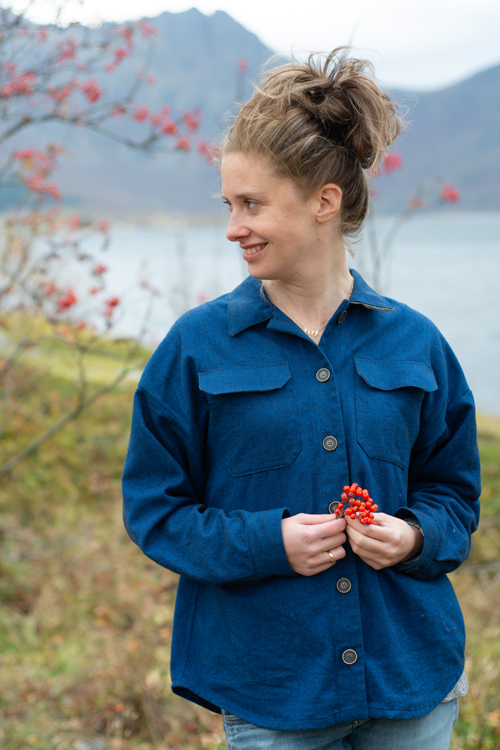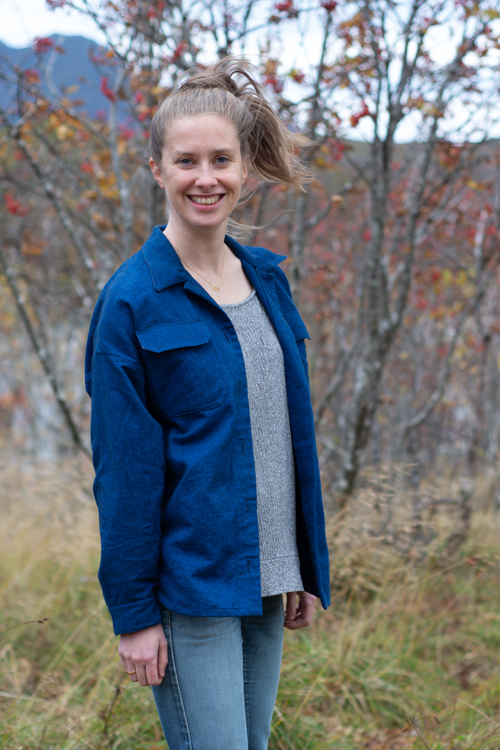 Adrianna designed the Fairmount to be sewn with a yoke with hidden seams and flat felled seams along the side seams and sleeves. Only the shoulder seams are sewn on "as is" and need to be finished with a serger, a zig zag stitch or similar. Originally Adrianna thought of using French Seams instead of flat felled seams. But since a lot of the flannels are rather thick, flat felled seams simply worked out better. My version was cut before Adrianna altered the pattern pieces to work for flat felled seams and I simply made it work, somehow. I think my underarm seam looks slightly wonky because of this, but it turned out alright. I ended up serging the side seams and topstitching the serged seam down, to make it look like a flat felled seam from the outside.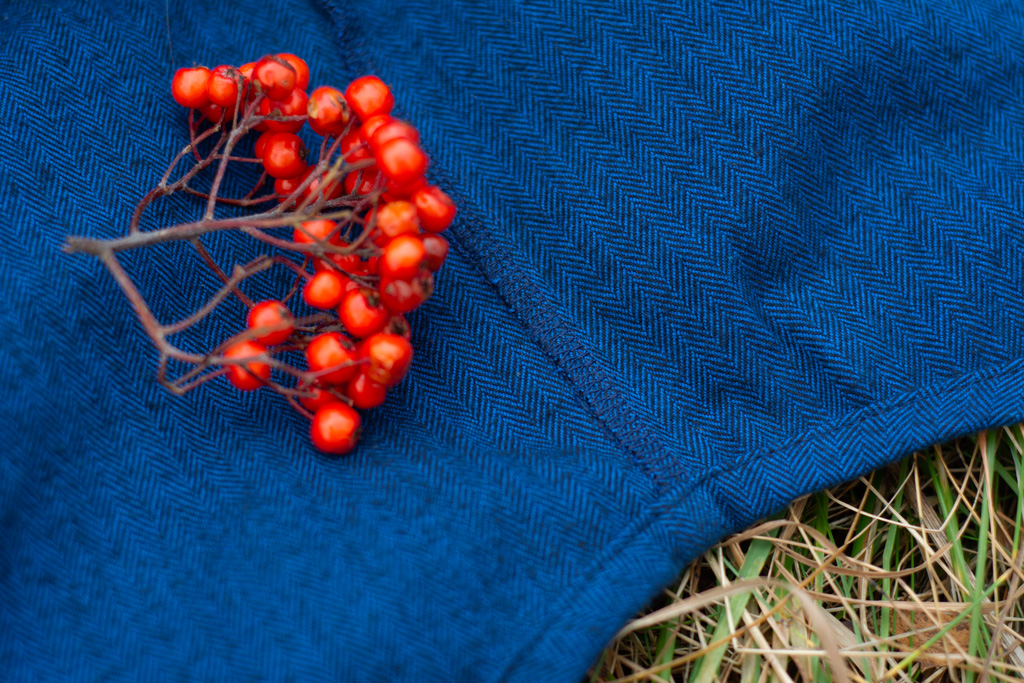 I liked the idea of a contrasting yoke, and after trying out different fabrics, I went with a Nani Iro cotton sateen. I had some scraps left after making this Fringe Dress back in 2017 and I am glad I finally got to use it again! I didn't want the contrasting fabric to be visible when I wear the Fairmount, so I only used it for my undercollar, the inside of my pocket flaps and the yoke.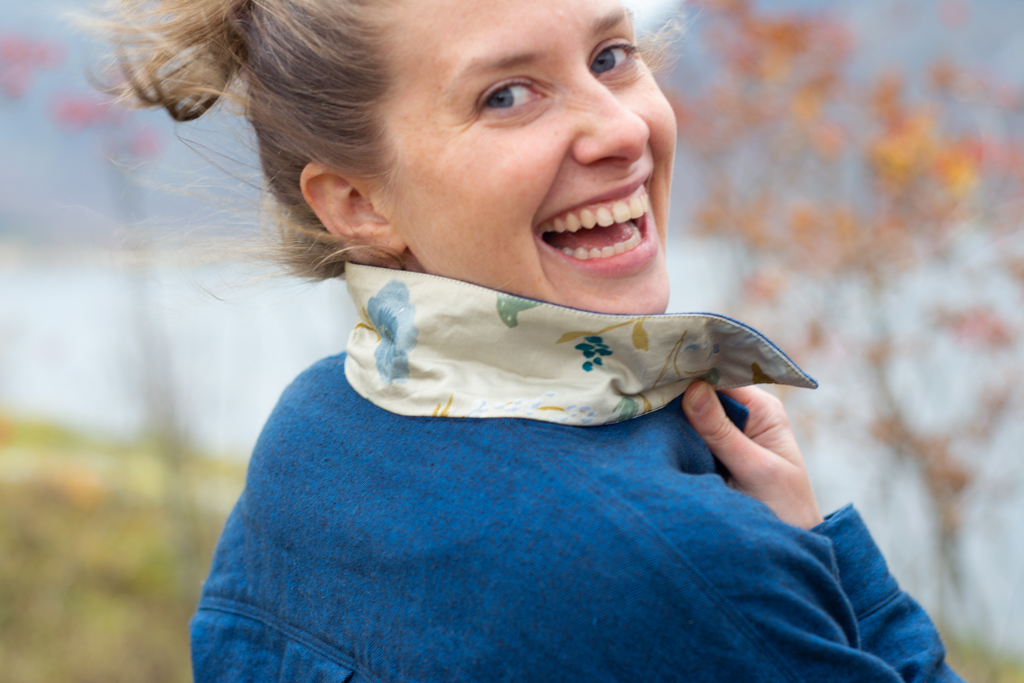 I made a straight size 0, only lengthening the shacket by 2 cm. Since my fabric is (close to) a solid colour, I went with two pockets, too. I might have added only one or no pockets at all for a busy print. I realized after finishing my shacket that the pockets are slightly too high. I am tall and only lengthened the shacket below my waist. But I should have moved the pockets slightly lower, too. I really didn't want to sew them on again and will leave them like this. Since my buttons are very big and visible, I opted not to add buttons to the pockets to make the fact that they're  a bit too high less visible.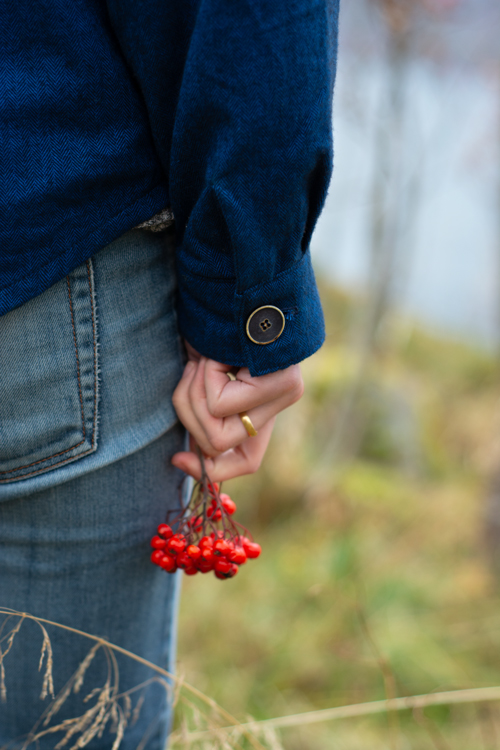 You can head over to the Hey June homepage to buy the Fairmount (it's 15% off this week!), to read more about it or to look at the tester pictures on the blog. Those will be available tomorrow.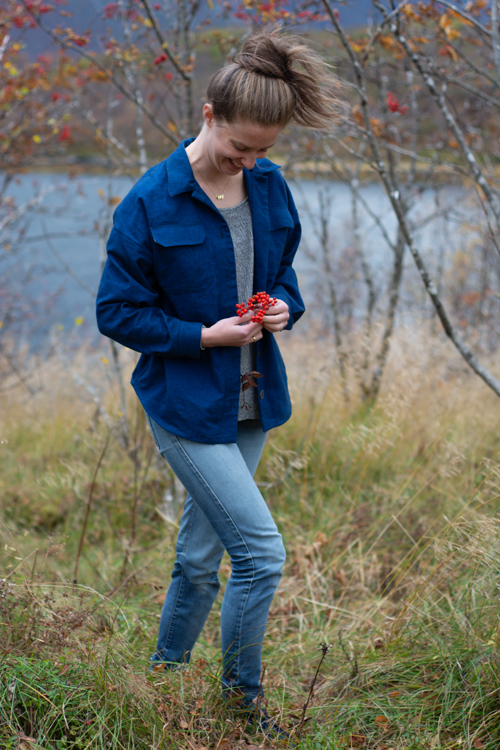 I might need another Fairmount Shacket for fall! Maybe in a thick plaid mammoth flannel??
– I got the pattern for free in return for testing. This blog post contains affiliate links to the Hey June homepage, too. However, all opinions are, as always my own. –