New indie sewing pattern released all the time, and I'm rarely without an ongoing pattern test. Testing for Kennis from Itch to Stitch is always a joy, so I obviously had to join the test when she announced her latest pattern, the Vientiane skirt.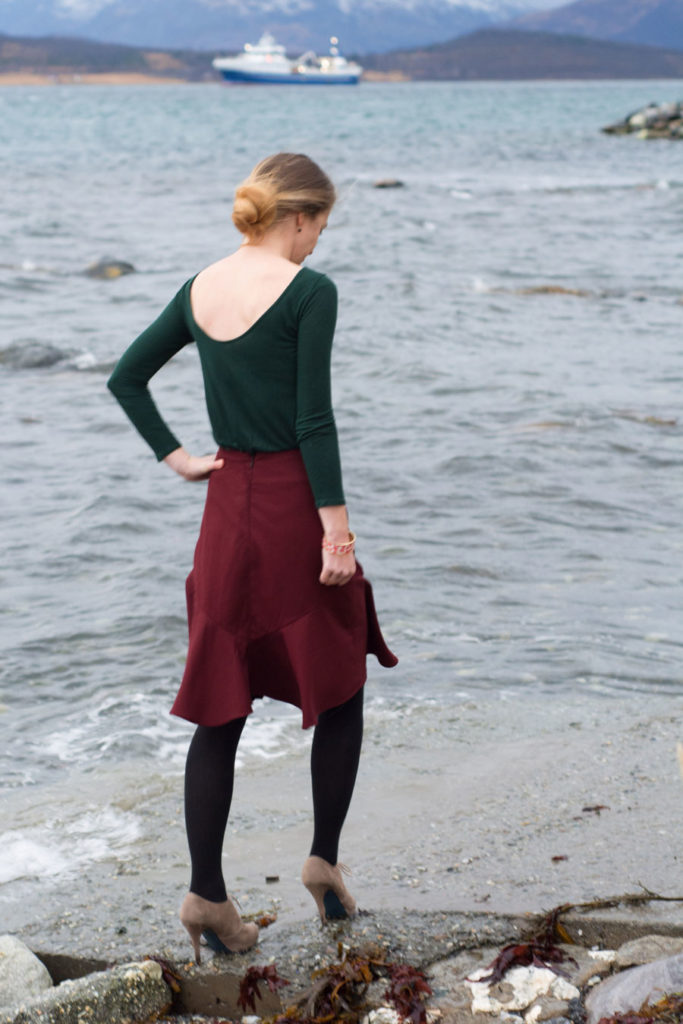 It's a knee-length A-line skirt, fitted at the top, with a fun flounce at the bottom and an invisible zipper at the back. The special thing about the flounce is that it's not attached straight to the skirt, but diagonally, forming a V at the front and back.
The skirt comes with in-seam pockets and pleated patch pockets. It's amazing how different the patch pockets make the skirt look! You can see several examples of the patch pockets here. You can make the skirt with or without a lining.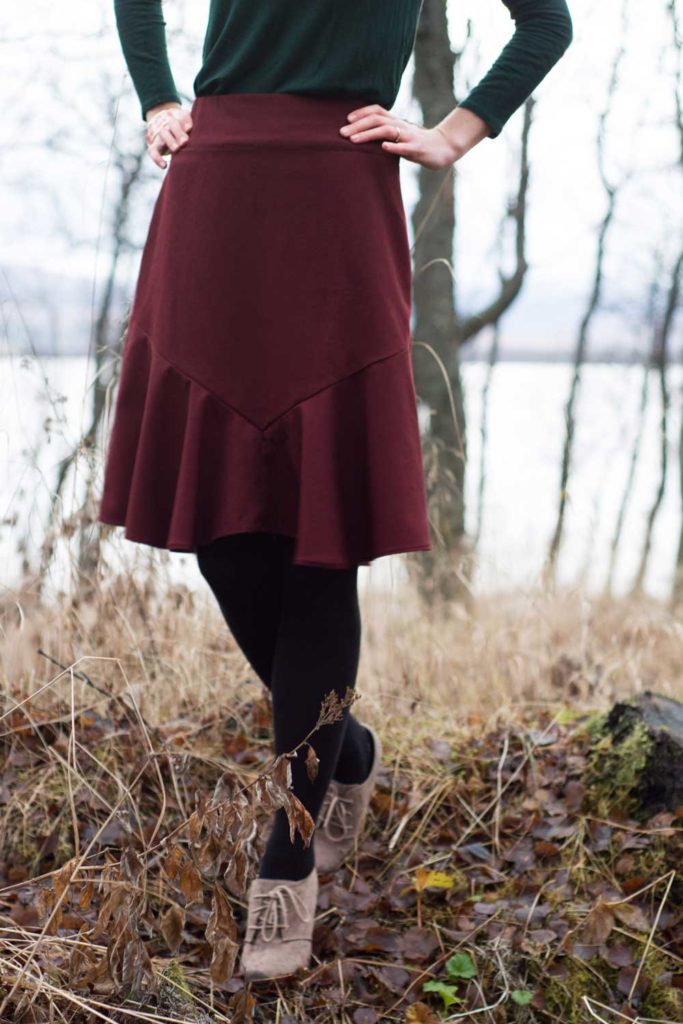 The skirt can be made of pretty much every kind of woven fabric. A lightweight fabric makes for a flowy flounce, stiffer or thicker fabric makes the flounce really stand out – like the flounce on Kennis' fabulous version.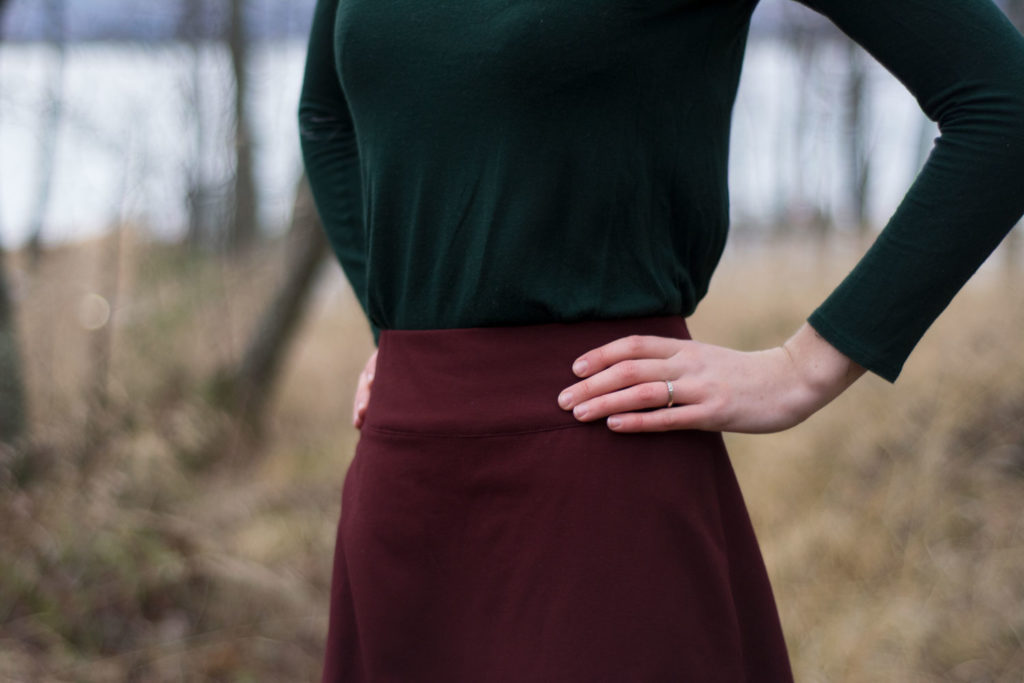 I made a size 0 at the waist and graded to a size 00 at the hips. I didn't make any changes to the length. Since I'm a little taller than the heights the skirt is designed for, it might be a little longer on other people.
The fabric I used is a viscose-polyester blend, a little heavy weight, but with a lovely drape. I bought it at the Norwegian store Stoffdronning.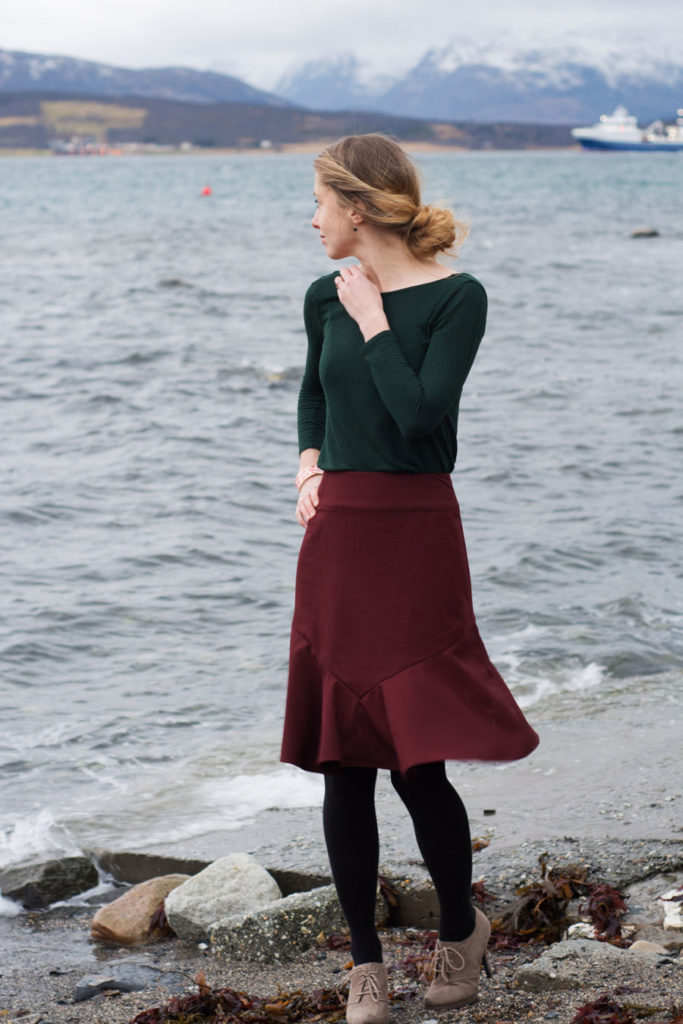 Making the skirt didn't take too long and Kennis' instructions are easy to follow. The most difficult part might be attaching the flounce where it forms the V, but it's not really hard either. And Kennis has come up with a great way of attaching the waistband lining, too!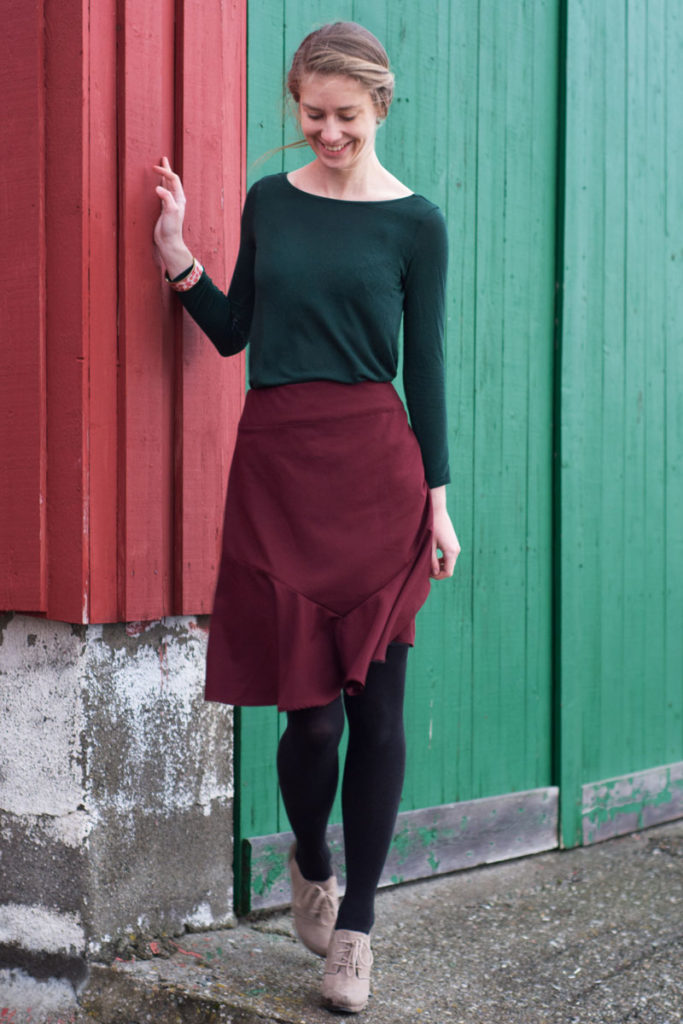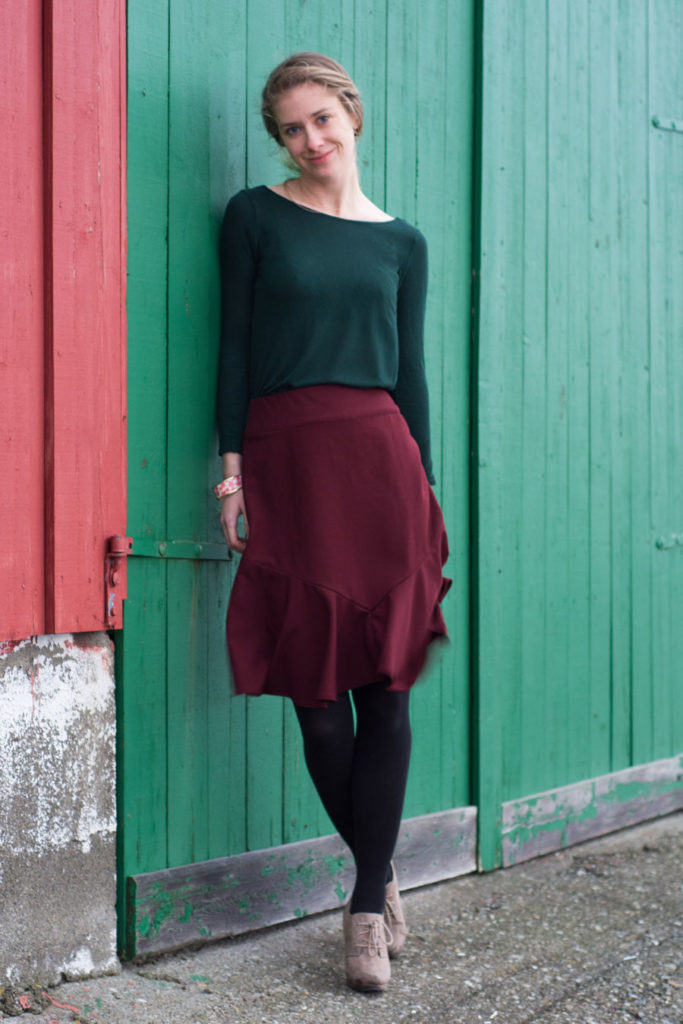 Taking pictures was a real struggle this time. It's dark and gray all the time. There was just enough light at the shore to take photos, but it was way to windy. It was much calmer in the forest, but there wasn't really enough light. Oh well, it will start getting lighter again in about a month, and I'm looking forward to the summer, when I can take photos around the clock!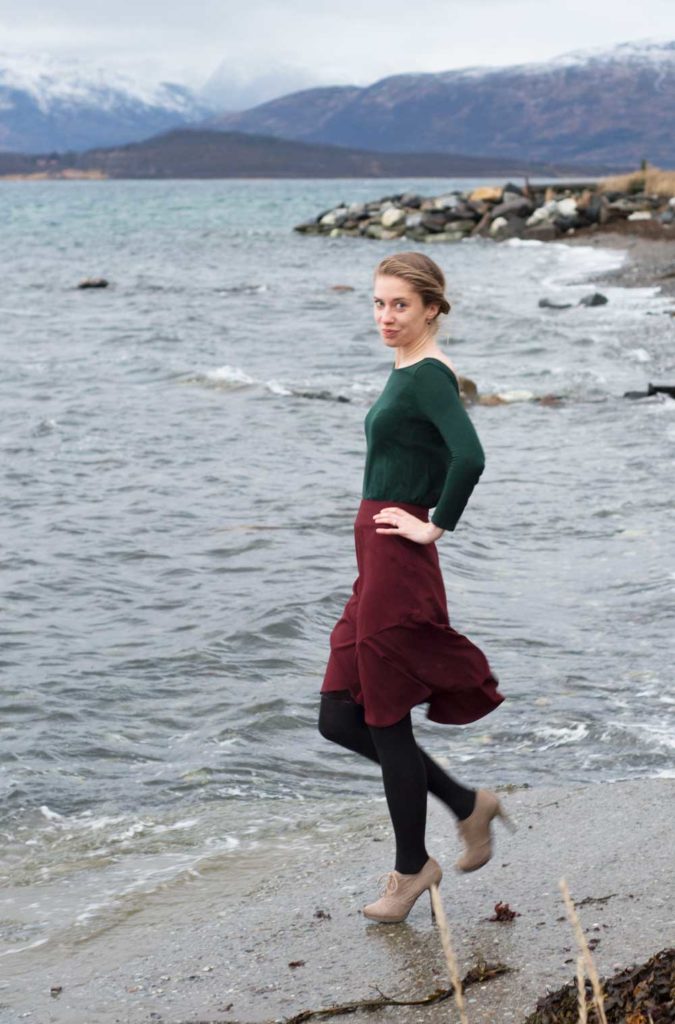 Head over to the Itch to Stitch store to buy the Vientiane, it's on sale until Monday! Use the code "twirl" to get 20% off, and get 15% off your whole cart when buying two or more patterns from the shop.