A few weeks ago I sewed something I meant to sew for a long time: the Closet Core pouf, filled with all my scraps from sewing. I always feel bad for throwing away scraps, and I can't keep everything, either. Sewing a pouf (preferably with scraps, too!) and filling it with things you'd otherwise throw away seemed like a perfect solution.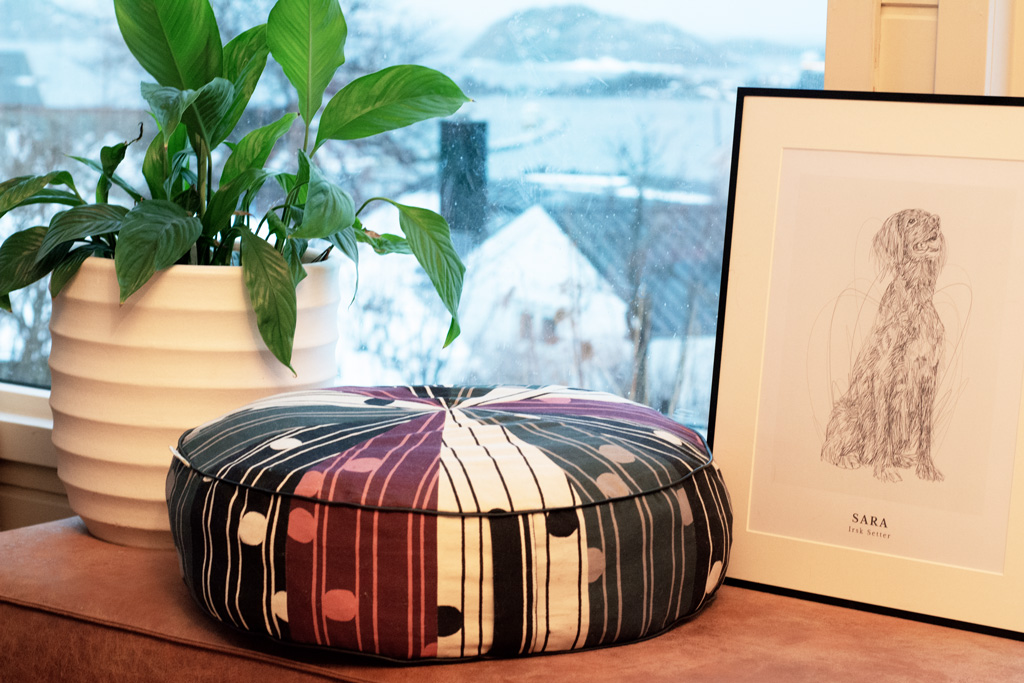 When Hello Heidi Fabrics needed samples to show off some new colourways of their fabric Kvinna Dots, I knew the time had come to finally make a pouf. Not with scraps, but at least it ended up being a zero waste project – I didn't have a lot of leftovers, but what was left is now living inside my floor pillow.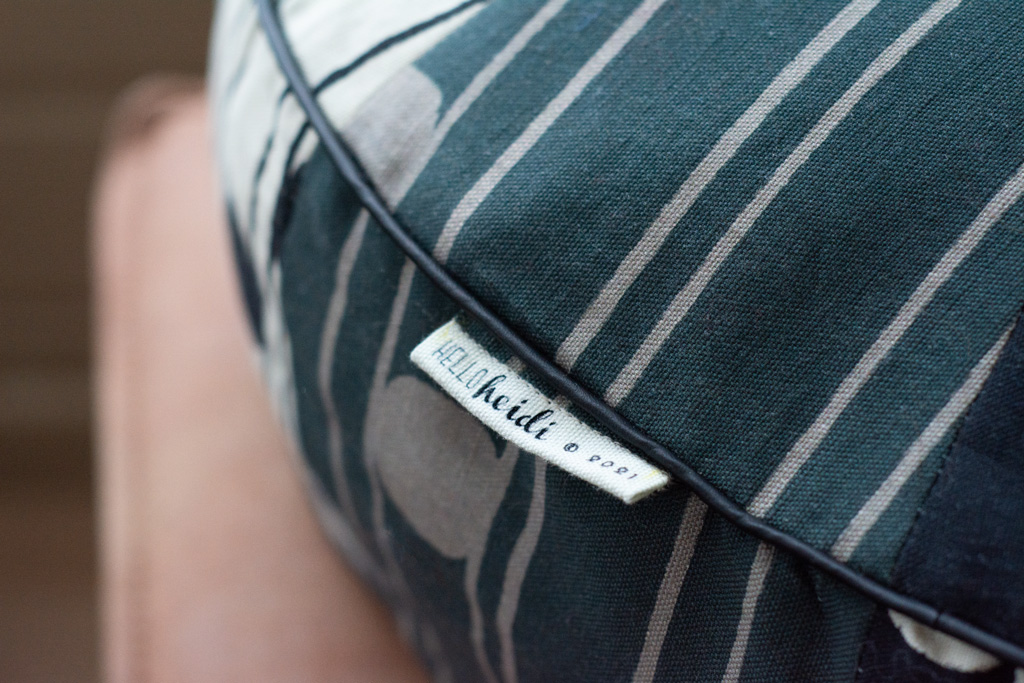 Kvinna Dots is a medium thick fabric with 80% cotton and 20% linen. It's thin enough for garments, but thick enough for pillows, curtains, bags and other things, too. I used the colours Cream, Black, Cedar and Berry, but there are a couple of other green, blue and peach colourways available, too.
The Closet Core Pouf is a free pattern, you can get the instructions for the pouf over here on the Closet Core blog. You can download the pattern for free, too, if you sign up to the Closet Core newsletter.
Sewing the pouf isn't complicated – the most difficult part is to get the 12 panels on top to match more or less perfectly, as well as to get the top panels and the side panels to match nicely. I also decided to add piping to the top and bottom of the pouf, as well as two handles to the sides. I didn't interface the whole pouf, but did interface the two handles. I didn't have enough fabric to sew the whole bottom of the pouf in one colour, so I decided to add a white strip of fabric in the middle of bottom.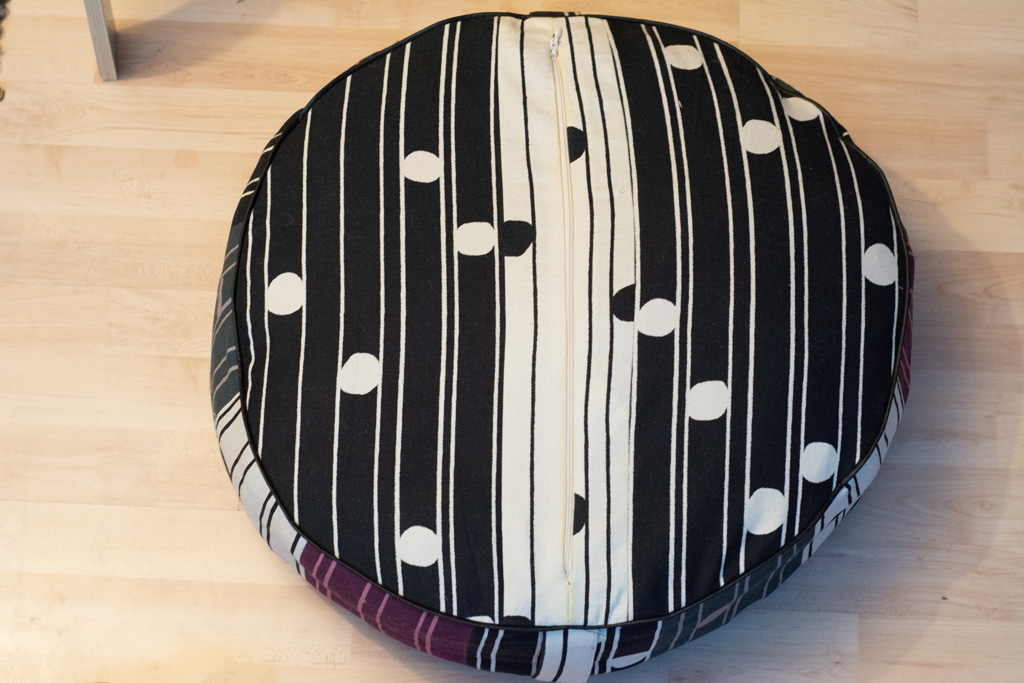 Heather from Closet Core Patterns suggests sewing a big bag from thin fabric as an inner bag for the pouf. That way you can easily wash the outer pouf without having to deal with all the scraps. I didn't have a suitable fabric for the bag in my stash, but will sew a bag as soon as I stumble over a thin old curtain or something similar.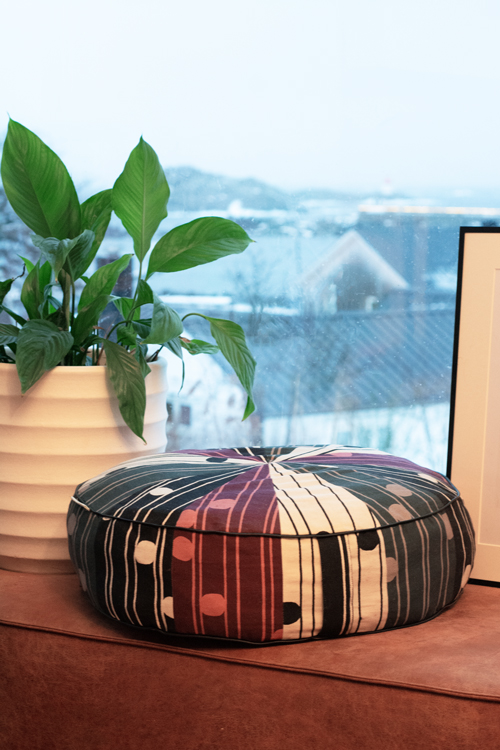 To my big surprise, I didn't have enough scraps to fill the pouf! That means that I can't use the pouf right away, but it also means that I have a place to put my scraps for the foreseeable future. I had to use part of my fabric stash to fill the pouf for these pictures!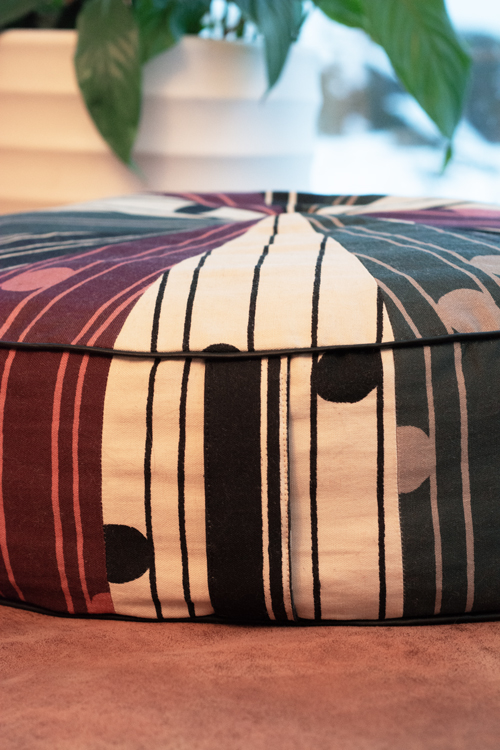 I hope I will be able to sew a new pouf every time a pouf is filled up with scraps – it feels so much better to know that all the leftovers get a purpose.
You can buy all Kvinna Dots for 20% off right now – hurry up if you want to get your hands on it before it's gone!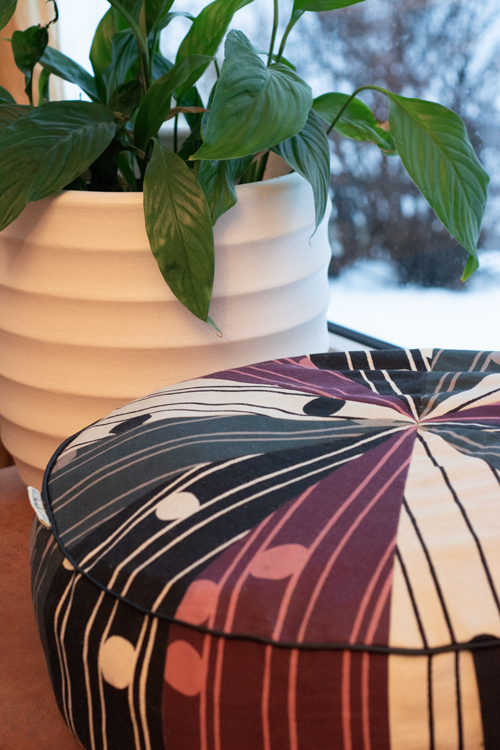 – I received the fabric for free in return for sewing a sample. However, all opinions are, as always, my own. –