Since I loved my first make with a pattern from Schultz Apparel (the Minna Dress over here), I always wanted to try another one, and after sewing) my Liberty Blouse I wanted to use the other Liberty Tana lawn in my stash, too. As I couldn't really see this fabric as a blouse and wasn't very motivated to sew a dress, my search was focused on skirts.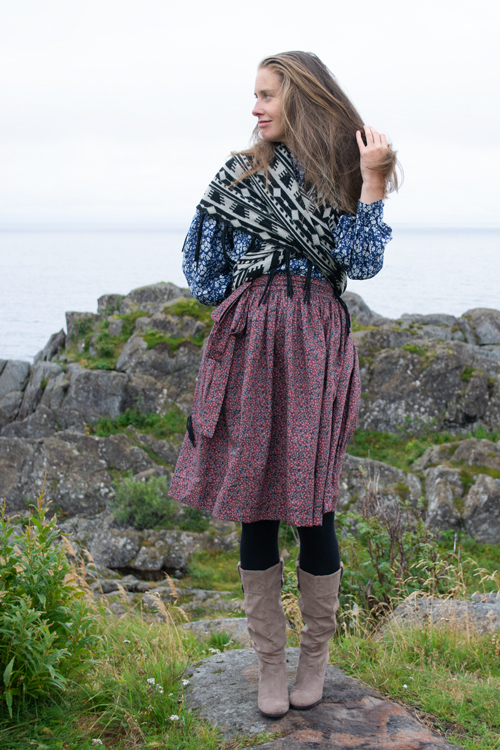 Luckily for me, Schultz Apparel had the perfect simple skirt pattern to let the fabric shine: the Frida Skirt. This is a very simple beginner pattern that I can recommend to everyone without much experience in making garments. It's a wide gathered skirt, made with two rectangles, and a fun twist as a closure: The back of the skirt waistband is closed with buttons at the front (or back, if you prefer) and than the longer front waistband is wrapped around your waist before making a knot.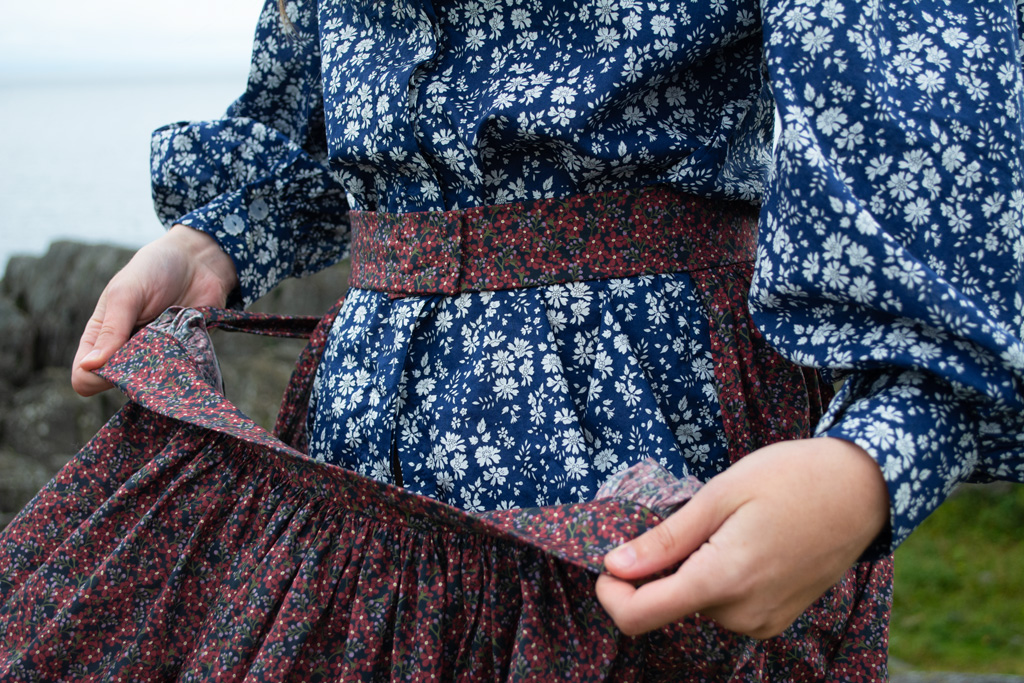 This means that this skirt requires minimal fitting: the back waistband can be adjusted by moving the snaps or buttons and the front waistband can obviously be adjusted, too. The skirt has slits at the upper side seam that make it easy to put it on or take it off. That way the front and back skirt panels can overlap as much or little as needed to make it fit. I don't really think the open slits at the side seams are a very elegant solution, but they don't show when you wear  the skirt (lots of gathers hiding them!) and it really makes this a beginner pattern.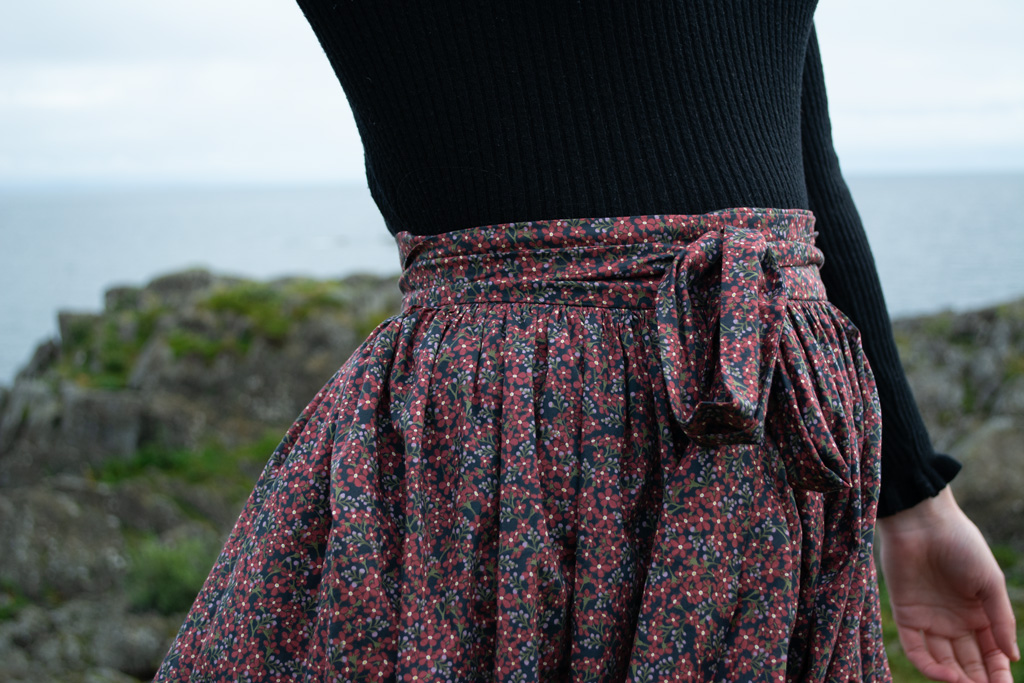 Another thing I liked about this pattern is the fact that it is basically a zero waste pattern, and you don't even  need to print out any pattern pieces. Since both the skirt and the waistband are made from squares, you only get the measurements and no actual pattern pieces. It is also possible to use the full width of your fabric for both the skirt panels and the front waistband. I did this and simply ended up with a slightly more gathered skirt and a slightly longer front waistband. I only had a little piece of fabric left from cutting the back waistband.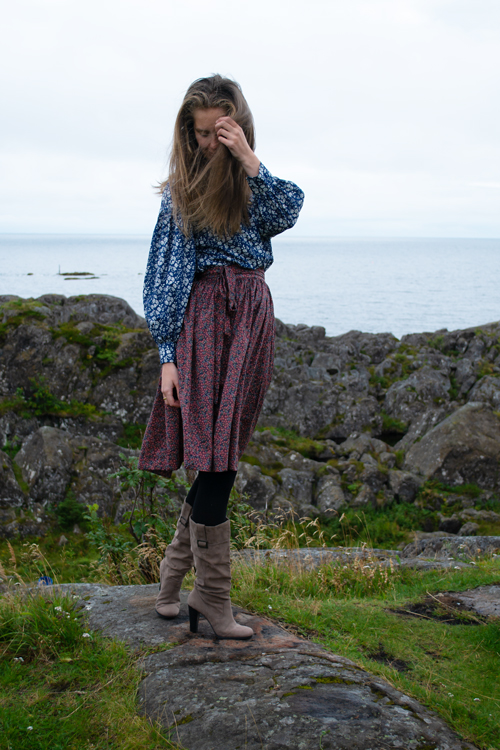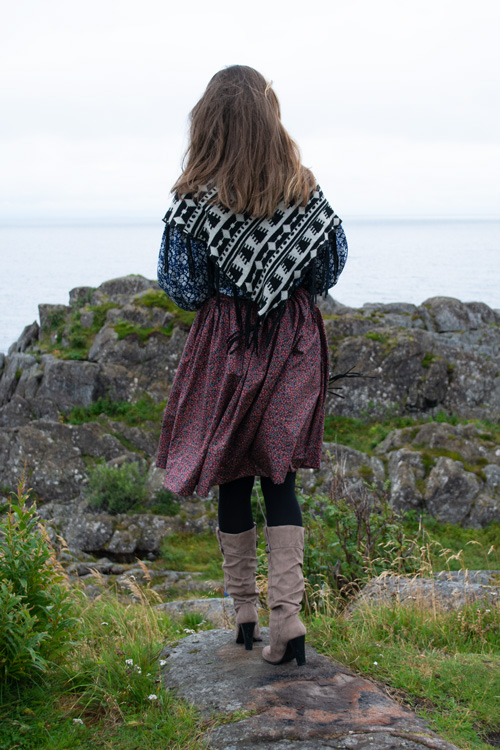 I have been wearing this skirt quite a bit recently and I like it! The only thing I realized is that I really need to be careful to tie a good knot when closing the front waistband. Otherwise the front of my skirt slowly loosens and the buttoned waistband underneath will show.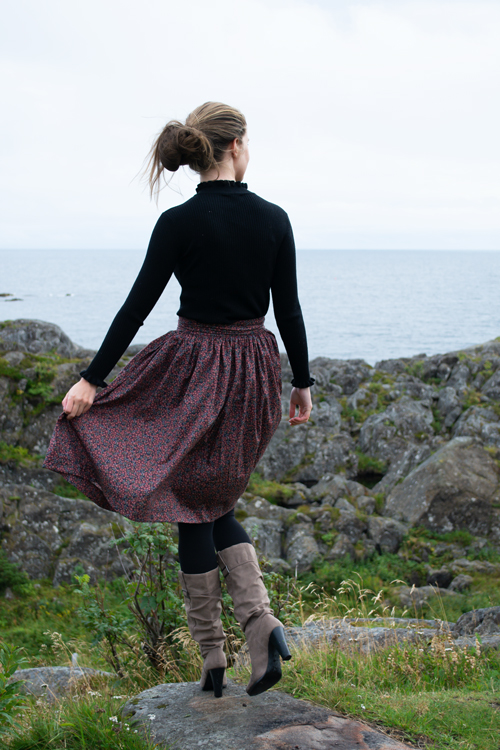 I also tried something new while taking pictures this time around – styling the skirt two ways! The look with the black turtle neck is very much me – classic and rather simple, while the other look, paired with my Liberty Boho Blouse, is more of an experiment. I've seen a few people on Instagram mixing and matching (floral) prints and I really wanted to try it, too. I like that the two makes look like they're from the same "era" and I think the different floral patterns and the colours go surprisingly well together! So I might actually be brave and wear these makes in this combination one day! What do you think?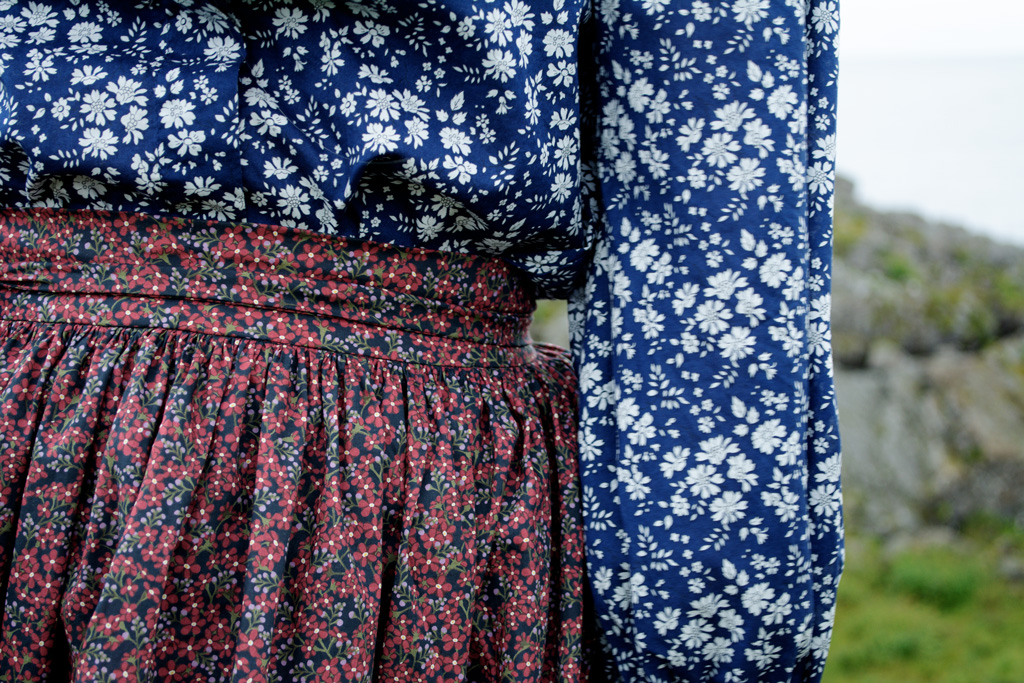 Thank you for reading!