If you're an active part of the indie pattern community, I'm sure you've already seen Chalk and Notch's first women's pattern, the Waterfall Raglan. I've already been swooning about the girls' version of this pattern and I am seriously considering making the Cascade Maxi Dress for girls – with some slight hacking I might be able to fit into the biggest size! Yeah!?!?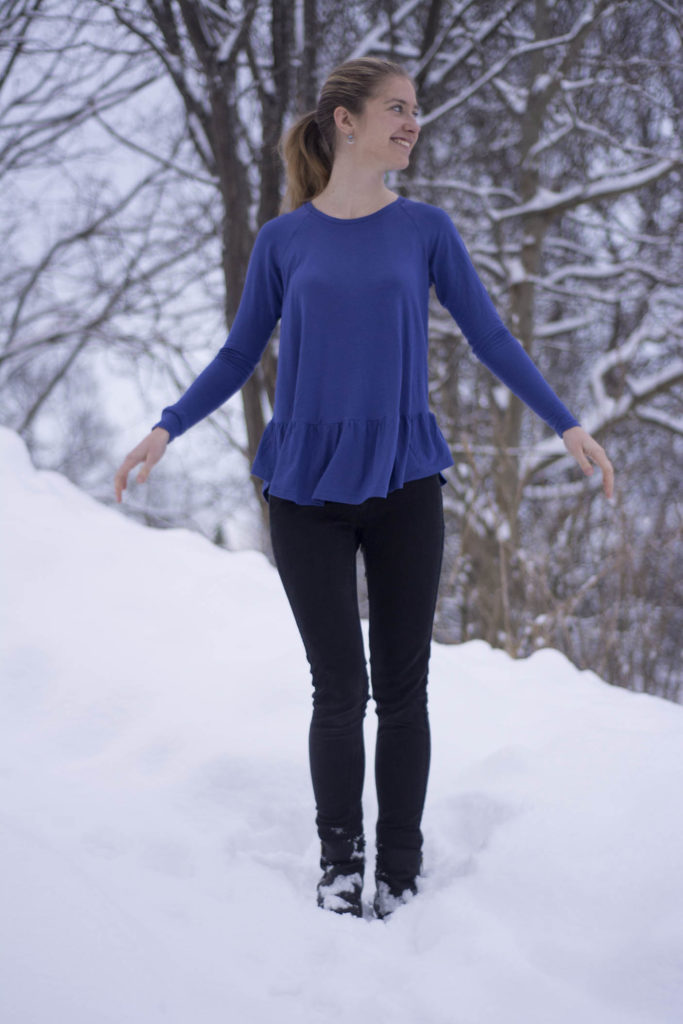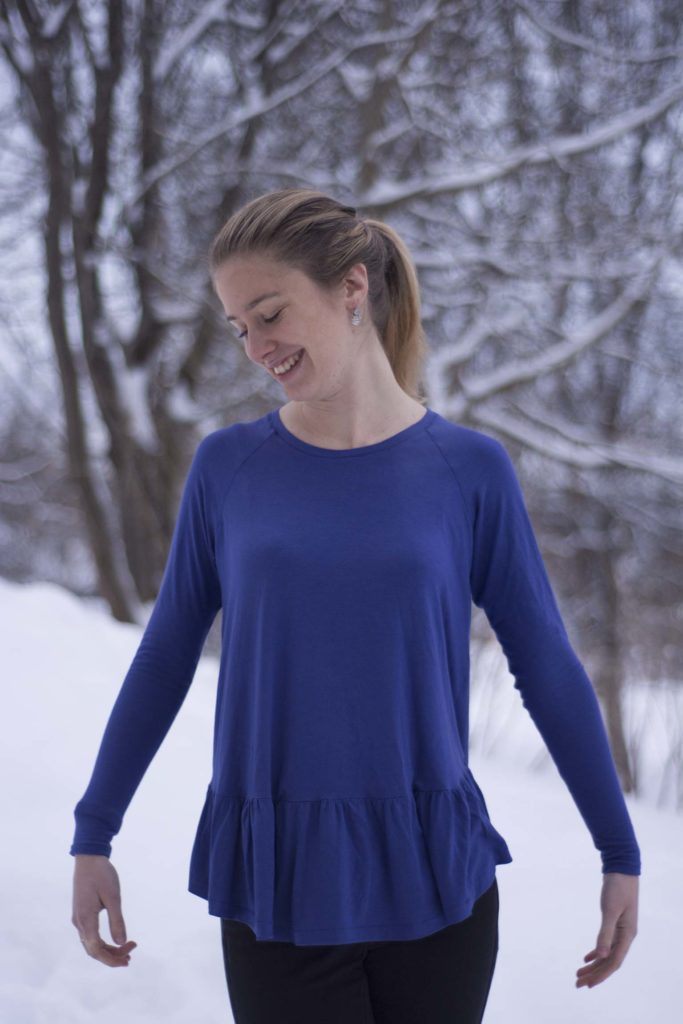 But back to the Waterfall Raglan: It's a knit raglan top and dress with a simple round neck, fitted sleeves and a wide bodice with ruffles at the bottom. In case you'd like something more simple, it's very easy to omit the ruffles, too.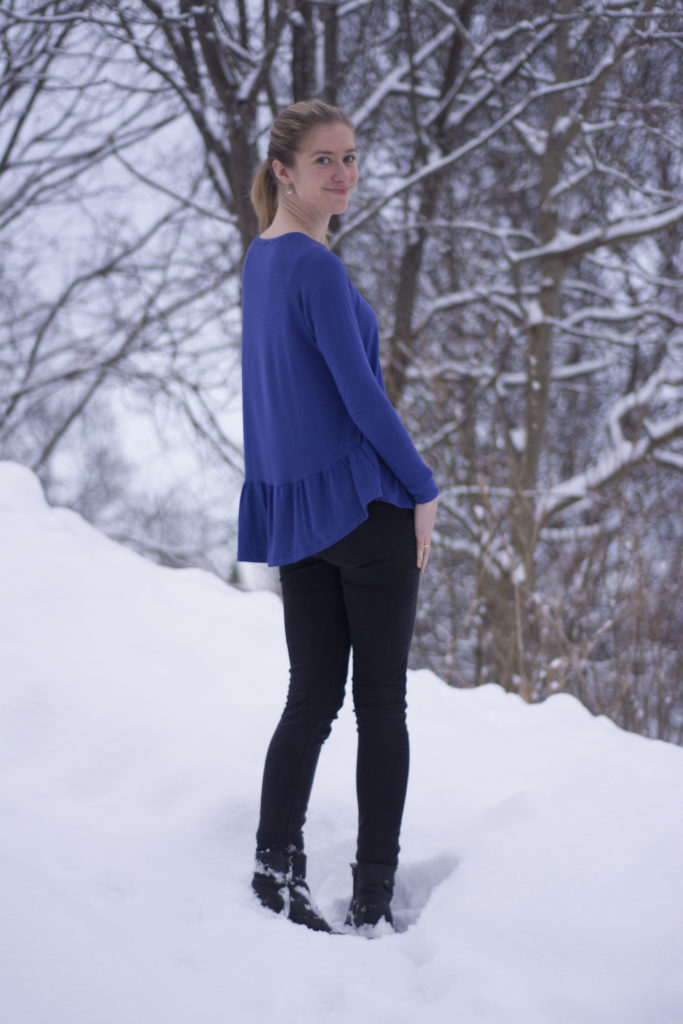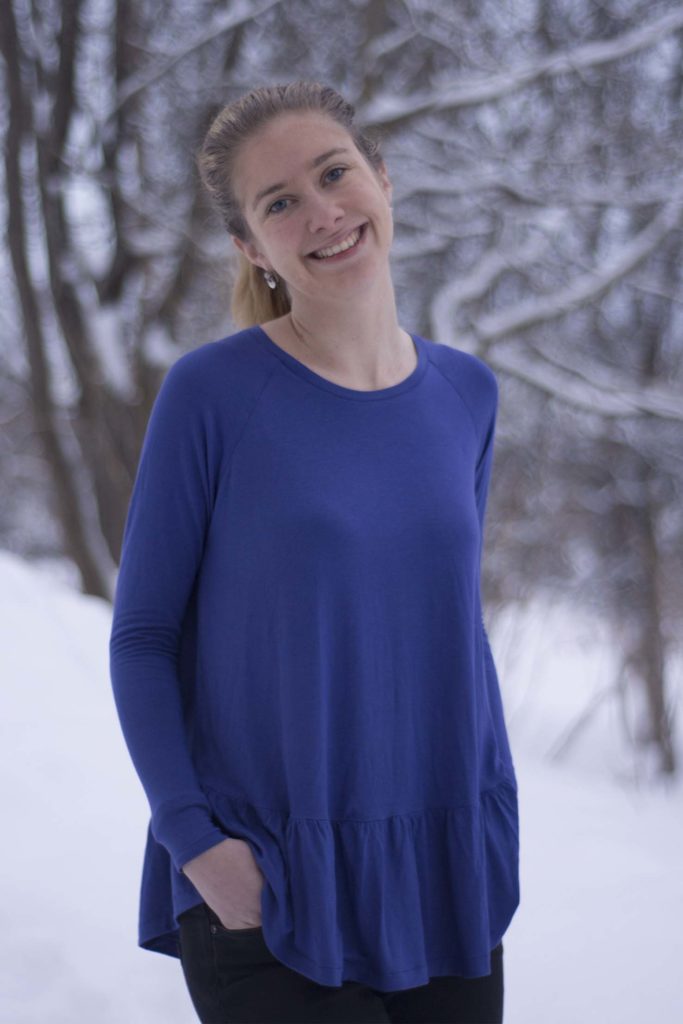 My version is based on the pre-test version, but Gabriela from Chalk and Notch knows what she's doing and there weren't a lot of changes made to the pattern. What an easy pattern test for us testers!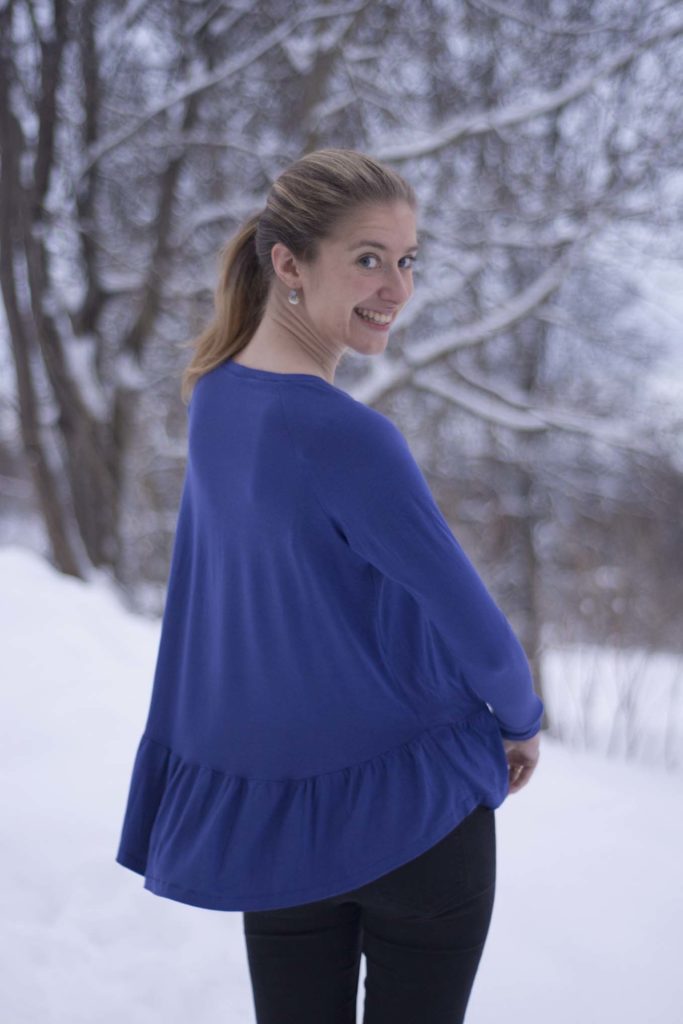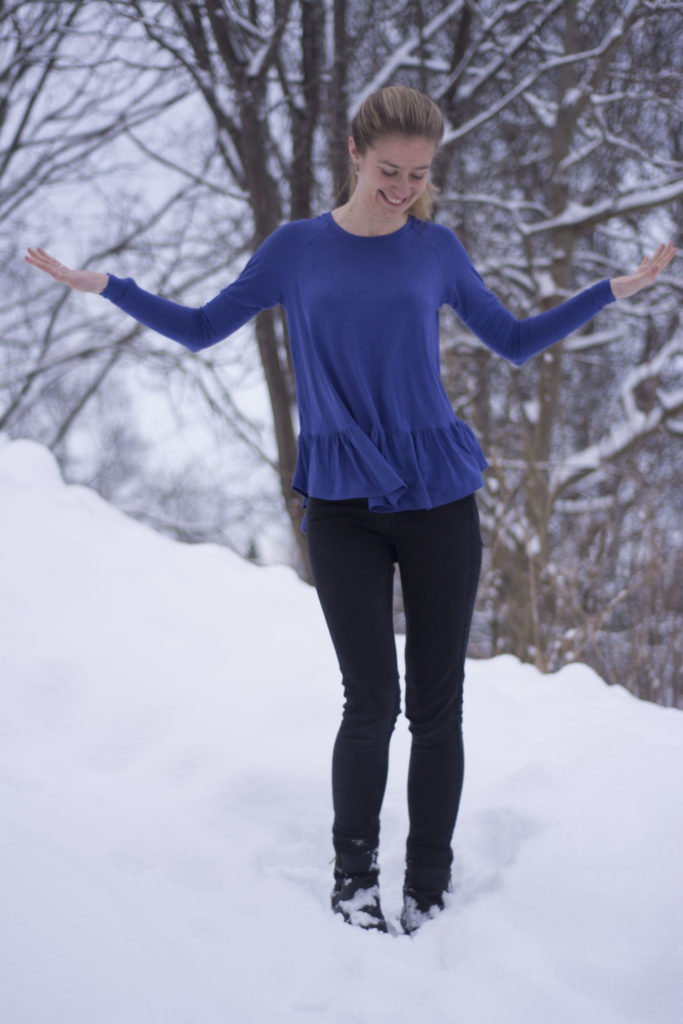 The fabric I used a stretchy rayon spandex knit from LA Finch Fabrics. They offer this fabric in several lovely colours, and i LOVE how soft it is. It feels incredibly good wear and I really think I need some more colours… If I remember correctly, this colour is called "Iris", and I think it's sold out, but there are enough other colours to choose from. The only other rayon knit I have touched that is even softer is the wonderful knit that is sold at 1000 Stoff and that I used here and here. It's slightly thicker and heavier than the LA Finch Fabrics knit, so it basicallt depends on what you're looking for. For this top I really like this more light-weight fabric.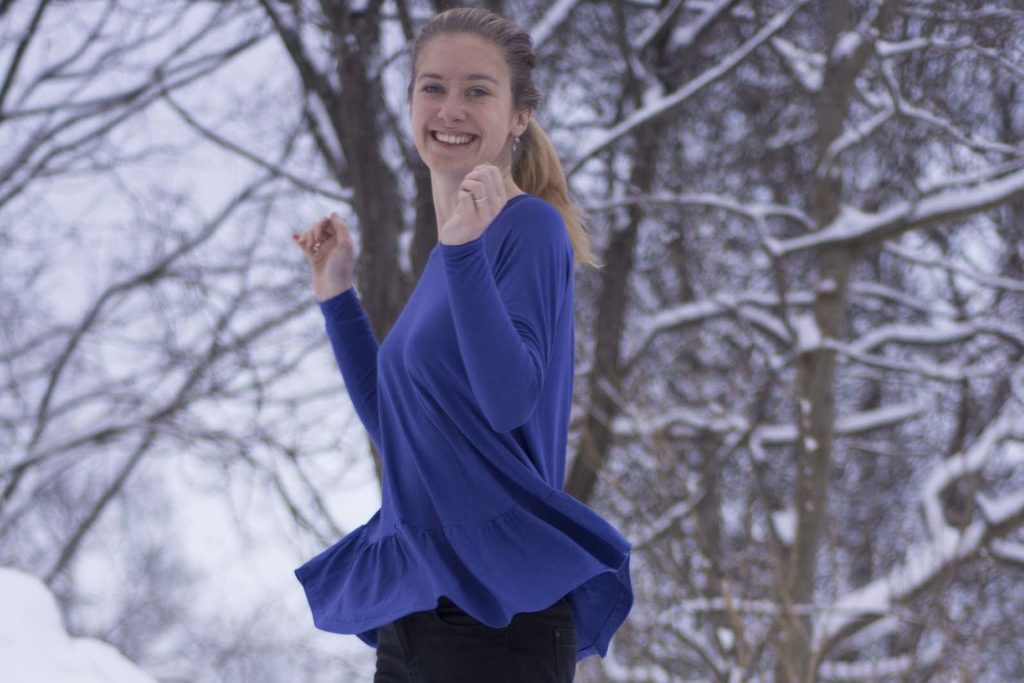 This is a very quick make, and the instructions are easy to understand. But although I really liked my top it ended up unhemmed for over a month! Luckily Gabriela asked me a couple of days ago, whether I liked to contribute some pics for the tester round-up, which finally got me going. It's always like that, right? It takes 10 minutes and is lying around for ages before it's done! After snapping a few pics for Gabriela I was so happy with the result of both the top and the pictures, that I decided to show you my tester version anyway.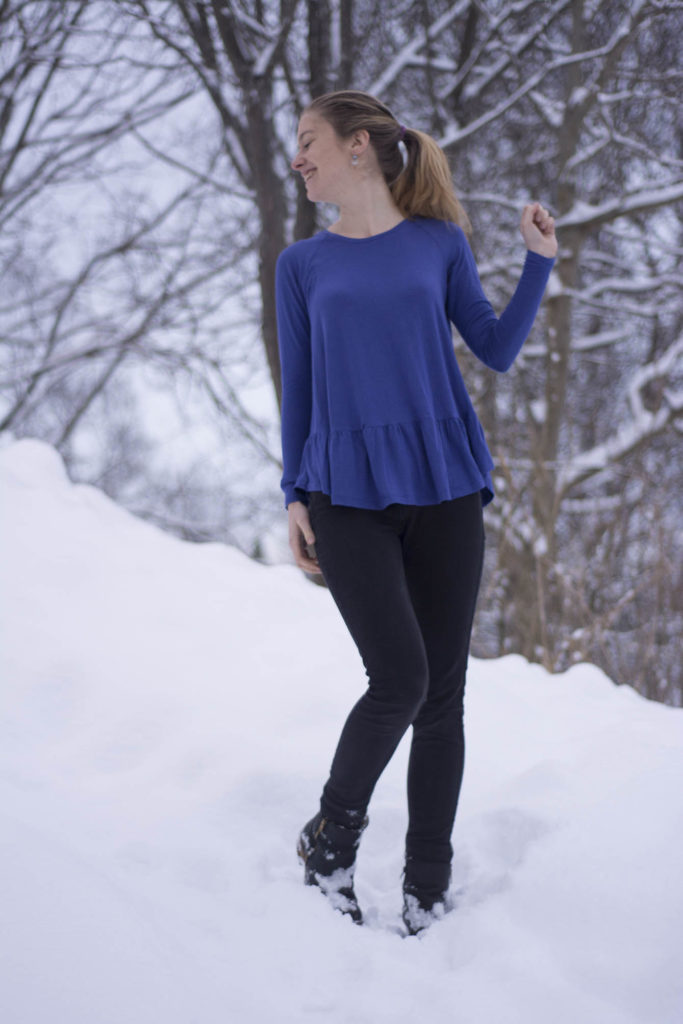 But stay tuned, there's another Waterfall Raglan, made of another LA Finch knit, coming your way soon!
Since I decided so incredibly late to show you my Waterfall Raglan, you've unfortunately missed the sale. Whoops, sorry! But you can still save some bucks by buying the Waterfall Raglan bundle, including both the women's and girls' version. How cute would a matching mummy and me outfit be??