I was thrilled when Gabriela from Chalk & Notch took the plunge into adult pattern making – and so were many of you out there. Her first women's pattern, the Waterfall Raglan, seems to be everywhere! This time around we're getting even more ruffles from Gabriela – meet the Farrah Dress and Top!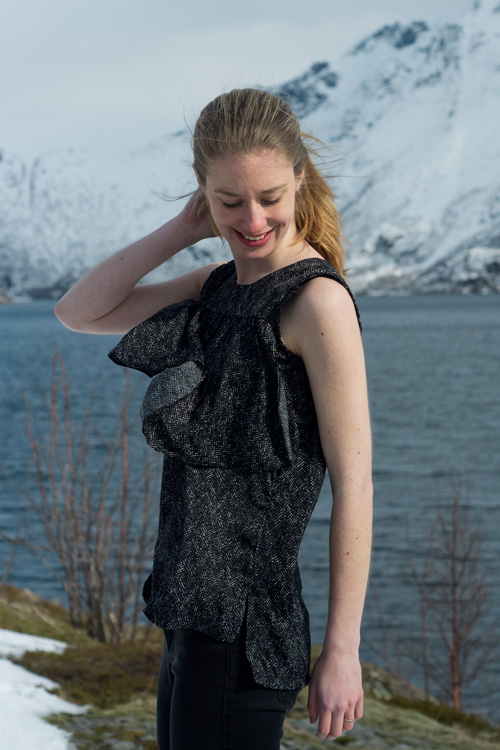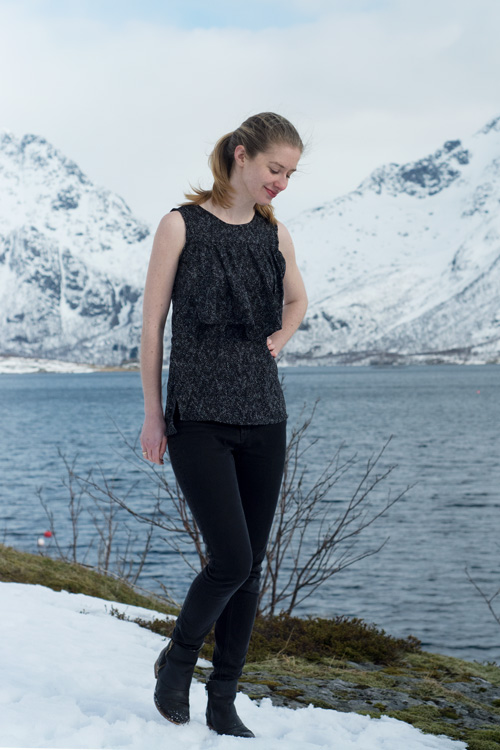 The Farrah is a wide woven dress or top, you can add a wide ruffle to the sleeve and sides, or/and a ruffle to the front, across the bust. The hem of both the top and the dress is a subtle high-low hem with side splits and mitred corners. Both the front and the back have a yoke, and there are gussets inserted to the sides, just below the armscye. The back of the top is gathered below the hem to create some extra width.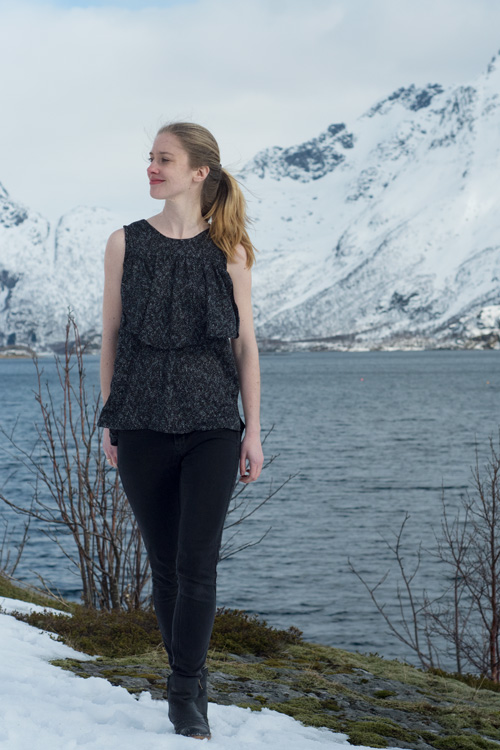 The Farrah is designed to be made of lightweight flowy fabrics, and I made my tester version out of this lightweight, slippery and flowy rayon voile from LA Finch Fabrics. Josie, the owner of LA Finch Fabrics, gifted this fabric to me when I made my last order, and it was perfect for the Farrah! The fabric is lovely to wear, but to be honest, it was really hard to work with. It was fraying like crazy and just impossible to press. The finish of my Farrah isn't nice at all, so there aren't any too detailed pics. Have you ever tried sewing a teeny tiny baby hem in an unpressable flowy and shifty fabric? If you have, you might feel my pain.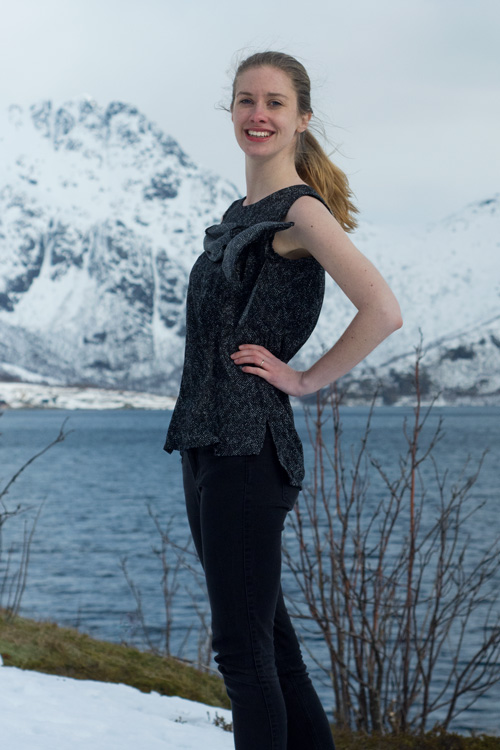 As you can see I made the Farrah as a top and tested view B – a ruffle at the front, no ruffles at the sides. This is the first top I own with this kind of ruffle across the bust, but I have to say that I like the look. Gabriela worked hard on finding the right length and shape for the ruffle to make it flattering, and I think she succeeded!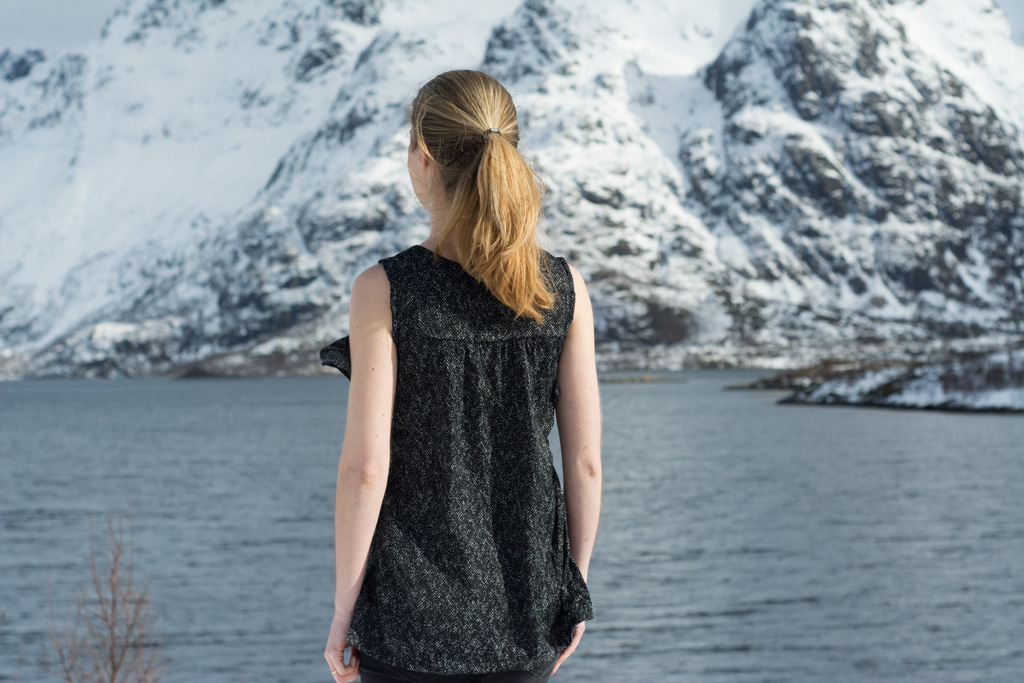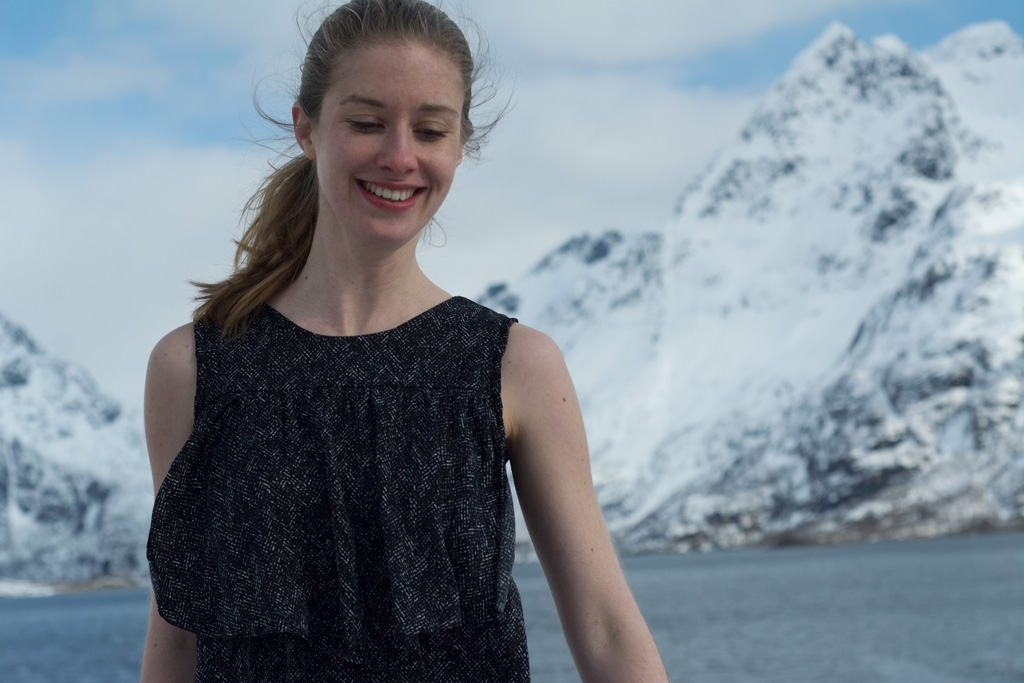 I have to admit that writing this blog post is really hard today! We've been in Lofoten during the Easter holidays, since that's where my husband is from. We had lovely weather and it was pretty relaxing – not to mention the beautiful landscape surrounding the house!  These pictures were taken while standing literally 15 metres beside the house. As you can see, it was a little windy… Going back to work today was rough, and that might affect my ability for creative writing today. So I'll just let the pics speak for themselves and assure you that Gabriela's drafting and the instructions are wonderful. Check out her blog to see the tester roundups – there's so much inspiration!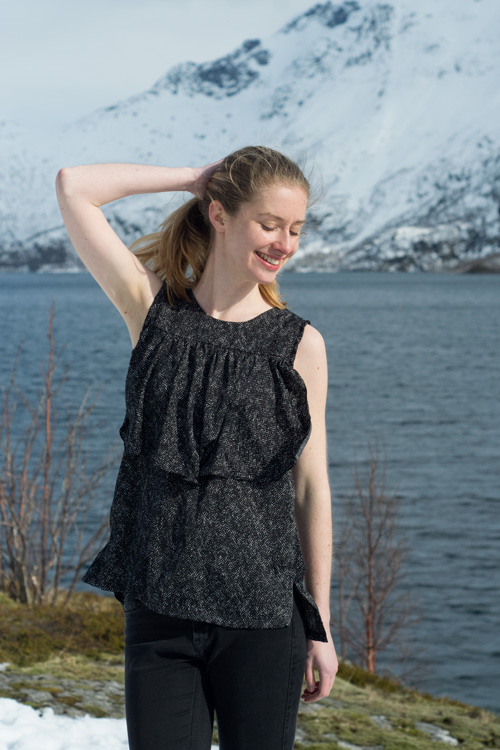 – I received the Farrah pattern for free, since I tested the pattern. The fabric was a gift from LA Finch Fabrics. All opinions are, as always, my own. –