A few weeks ago Indiesew released another pattern in co-operation with Seamly, this time a fun little number called Versalette. The Versalette is exactly what the name indicates: versatile!
You can wear it as a dress, as a skirt or a top, or even as a vest, a scarf or a bag. Just check out this video or Allie's tutorial to see how many possibilities there are! I'm just showing you the top version here, since that's what I'll probably wear the most. Since I'm tall, the dress is a little too short on me, and I didn't feel really comfortable wearing it as a skirt. But I love wearing it as a top and have already worn it several times, for example to work, under a blazer.
I used an extremely soft viscose knit from 1000Stoff for my Versalette. I adore the rich colour and I have never before felt such a soft knit. It nearly has a brushed feeling to it. It's a little more heavy-weight and has an amazing drape. I ordered 1.5 metres more in an olive green and can't wait to find the time to get started!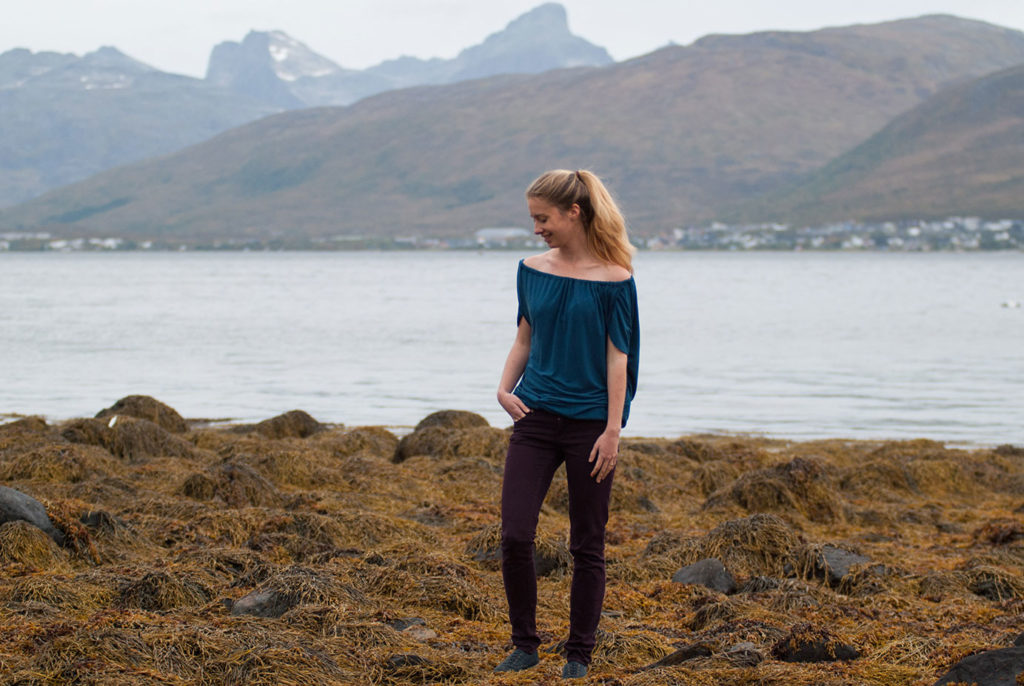 The Versalette is basically made of a big rectangle with a drawstring at the top, at the bottom and on the sides. At the sides, seams aren't closed entirely, but have armholes with attached sleeves near the top of the garment. You can wear the top drawstring around your neck and use the armholes, as I do on these photos, or you can wear the Versalette with the drawstring around your chest, on either one side or both sides. I don't really like wearing strapless or one shoulder garments, so I'm not showing that styling option today.
You can choose to pull the sleeves out or to hide them on the inside, giving you the choice of wearing a sleeveless top or dress or a top/dress with small cap sleeves. The sleeves aren't hemmed, so be careful while cutting them out!
The side drawstrings can be used to alter the length of the dress/top/skirt and can add a fun ruching element to your Versalette. You can also ruche one side more than the other, making the Versalette asymmetrical.
The bottom drawstring can be used to tighten the Versalette on the bottom and to get more of a balloon skirt or top. That's how I am wearing my Versalette on these pictures, "hiding" the bottom drawstring underneath the fabric.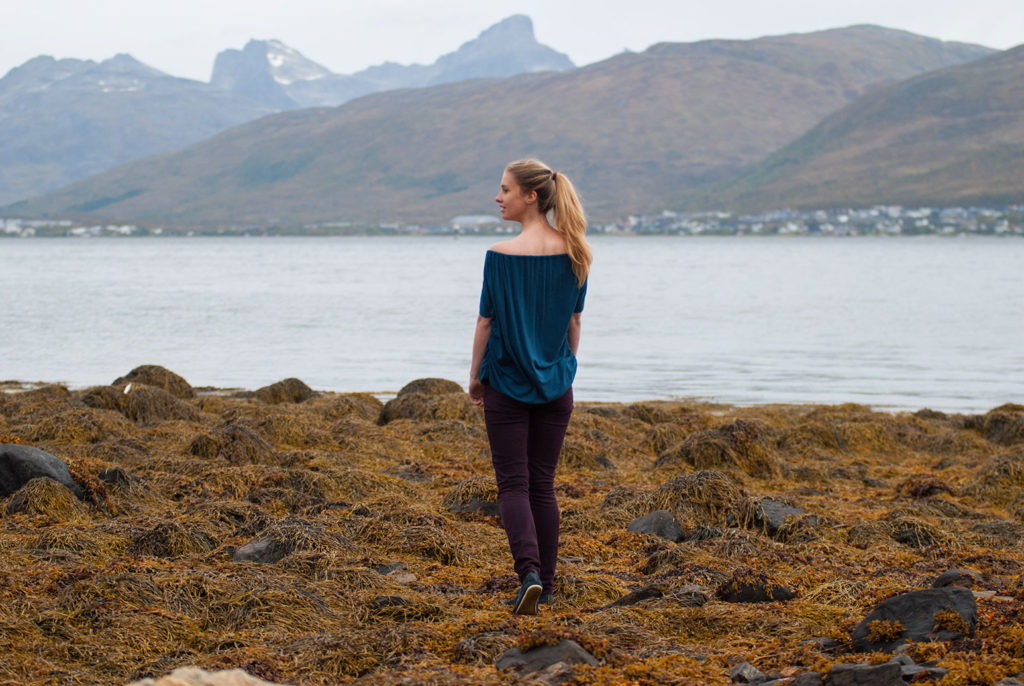 It's really hard to describe how you can wear your Versalette, there are so many options, and in the end it's best to just stand in front of the mirror and try different options to find out how you are comfortable wearing your Versalette.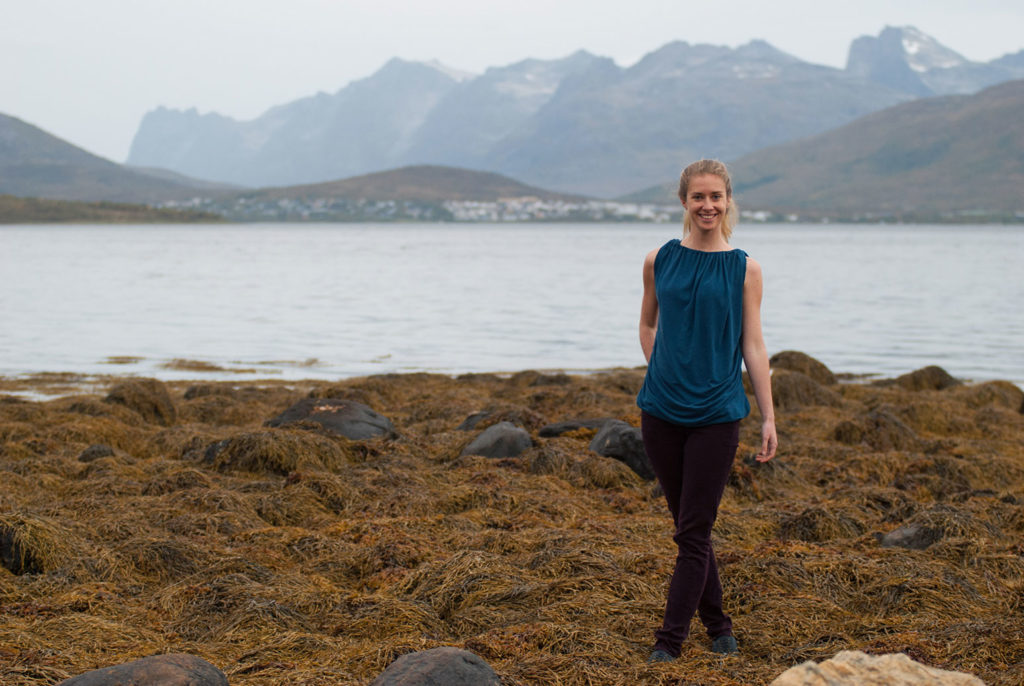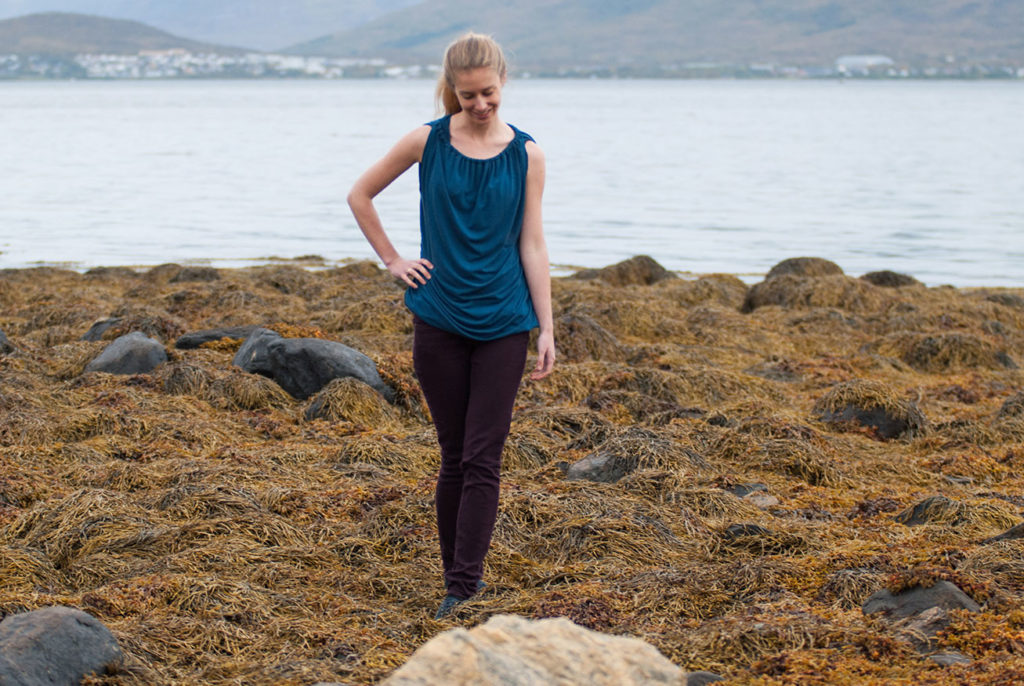 If you're tall and you'd like to wear your Versalette as a dress with sleeves, I recommend lengthening the bodice a little – it's an easy alteration and makes the Versalette a little more suitable for everyday. You could also easily adjust the width of the Versalette to make it a little slimmer or even more "poofy".
I had plans to post pics the same day Allie released the Versalette – I took pics on a mountain, the view was perfect and so was the light. But there was a little too much wind and my top just didn't look nice on the pics. Such a shame! But I finally got around taking new pics and I actually like these a lot, too. Just in time before moving on to the next Indiesew pattern test – a jacket! Stay tuned! 😉