Designer Stitch is one of the pattern design companies for whichI forsee a great future. Ann, the designer behind Designer Stitch, has launched the company not too long ago and I think her patterns will be more and more known in the pdf pattern community. Ann has a long record as a sewer and pattern designer, and she has been teaching at her own sewing school for a long time. All her patterns have been thoroughly tested by her students – and when they're tested by the pdf pattern community it's all about the instructions, because there aren't any more fit issues. Pretty nice for us pattern testers, right?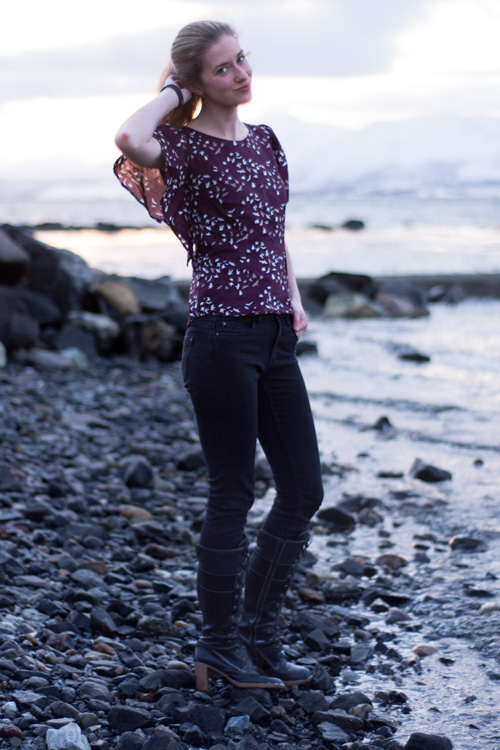 I've made one other Deisgner Stitch pattern before, the Kerry Cape, which I know you all loved. Today I'm showing you the newest Designer Stitch pattern, the Bridget Top. While the bodice is always the same, you can choose between a ton of sleeve options, two neckline options, two lengths and you can add an optional tie, too. There are two waist darts and two bust darts on the front of the top and two shoulder darts and two waist darts on the back of the top, ensuring a nice fit which is easily adjustable by moving the darts. The top is close with an invisible back zipper.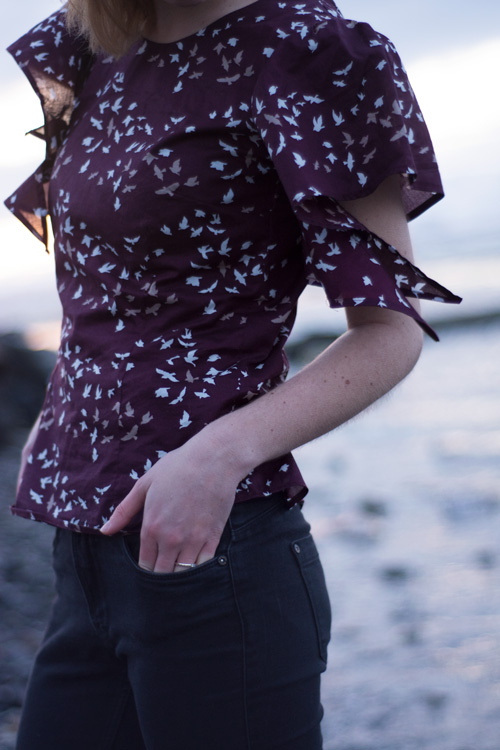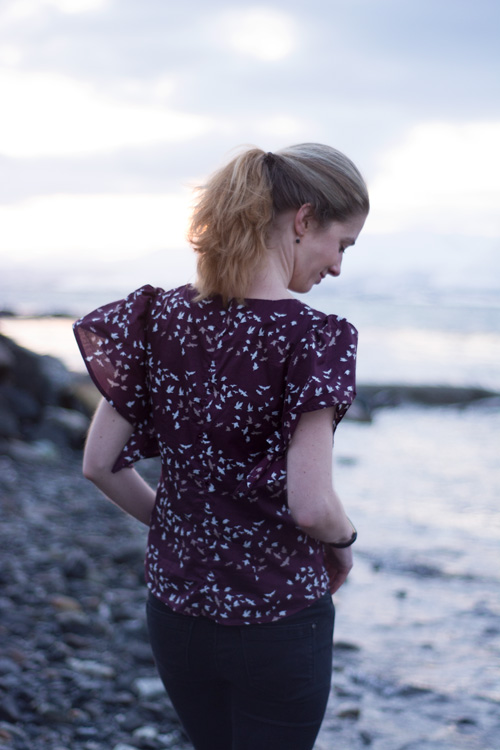 What really got me with this design were the waist darts. The Zamora Blouse by Itch to Stitch was my first time making a pattern with waist darts and OMG – I love waist darts! I think they really flatter my figure, and I like how you can get a slim fit at just the right places without sewing with knits.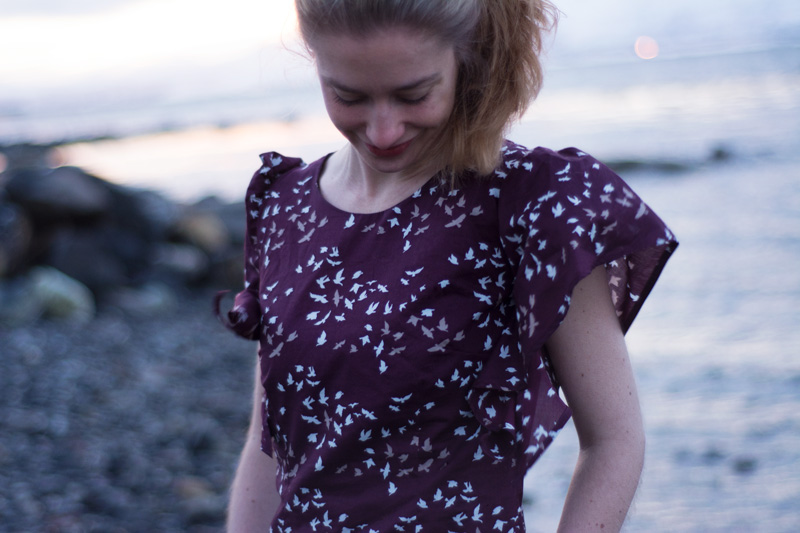 You can see that the flutter sleeves aren't regular flutter sleeves, they aren't closed at the underarm seam, but just basted slightly on top of each other. The result are two long fluttery… well, what to call them… pieces? fluttering around. I think it's really cute, although my pictures don't really do the flutter sleeves justice. So much wind!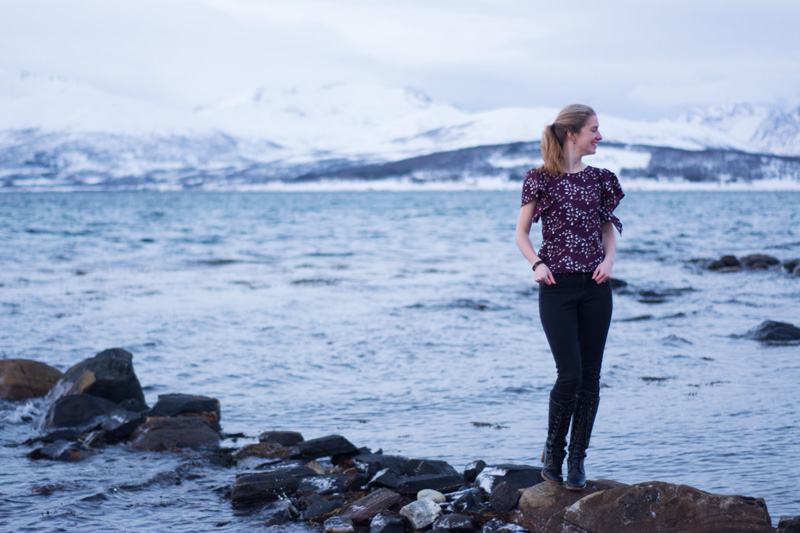 I chose to use the rest of this voile from Art Gallery Fabrics, designed by Bonnie Christine, for this top. There's just something about flutter sleeves that makes me want to use this fabric! You remember the Date Night Dress by April Rhodes that I showed on the blog a while back? Yep, big fluttery sleeves there, too!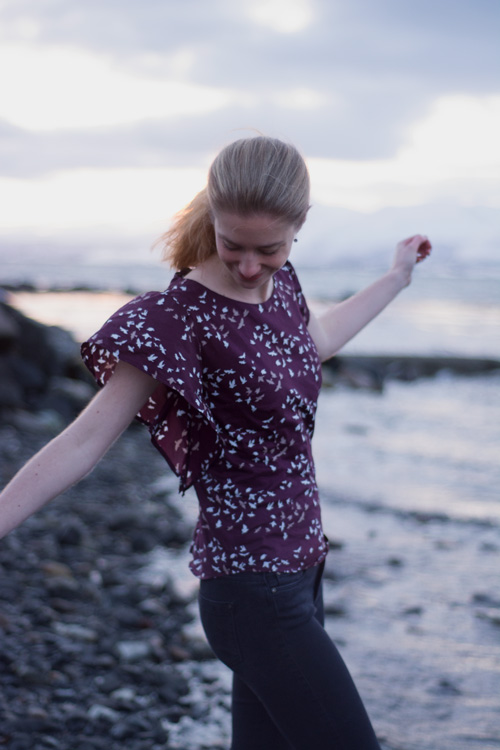 The Designer Stitch patterns have all nice and clear illustrations and lots of instructions. You know, while some designers have a target group and may safely assume that their customers know when to understitch or to interface, others include this information in their instructions. Designer Stitch patterns are definitely patterns where you can learn a lot about sewing techniques if you're just starting to sew.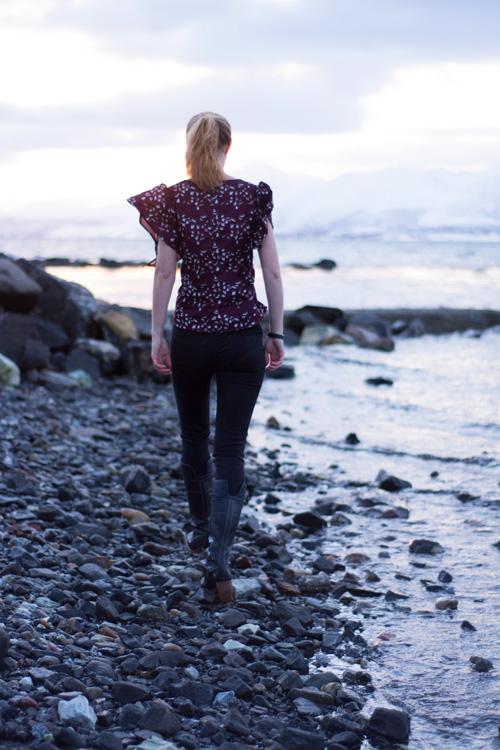 I made pattern size 1, graded to a size 2 at the waist. I chose the low hip option, but I think it looks more like the high hip option on my tall body. I could have made the high hip option and lengthened the pattern at the waist, but I actually think that the waist line hits pretty much right at my waist, so this solution was just easier for me. The fabric around my zipper is a little wrinkled, although I used interfacing. I guess voile and zippers aren't always the easiest combination! I think I might have had less wrinkles if I had handbasted the zipper to my top, like I usually do.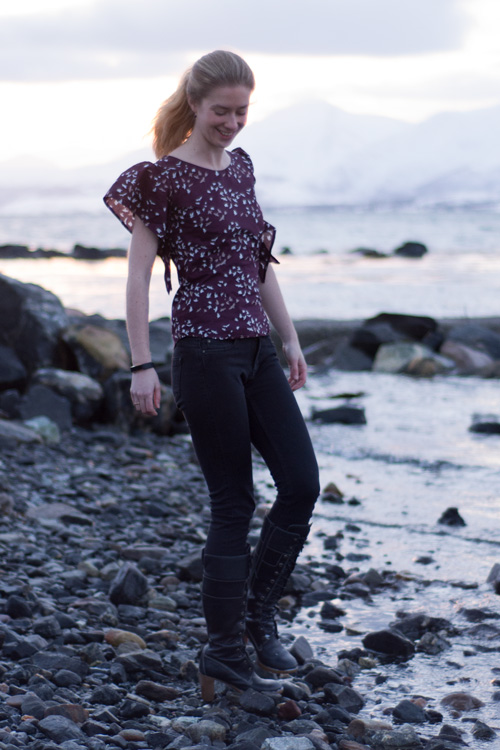 I had to take pictures of my Bridget Top twice – the weekend before the last was horrible, weatherwise. It was snowing and raining, the roads were full of ice, it was windy and gloomy. The sun is slowly coming back (just a few more days and we can see the sun for the first time!) and so is the photography light, which is going to make photographing my makes SO much easier.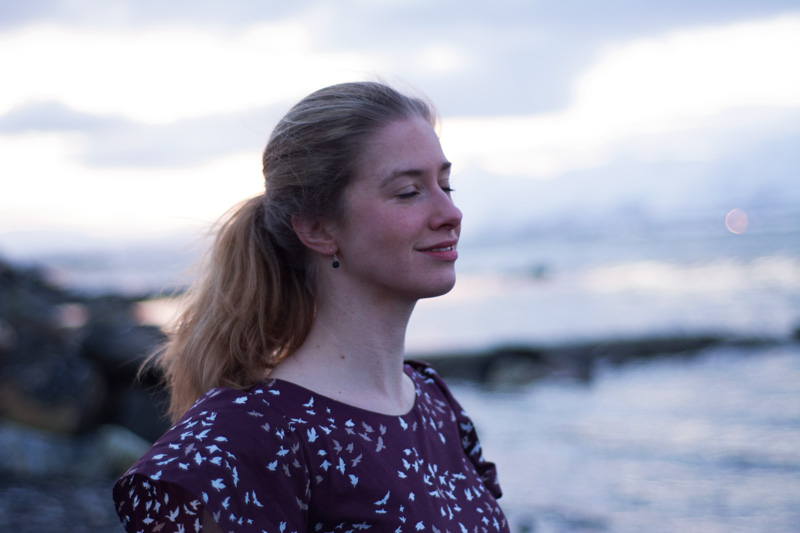 Head over to the Designer Stitch shop to have a look at the other Bridget tester versions – there are so many options and so many different looks that can be created! And both the long sleeved and the short sleeved Bridget pattern is on sale right now, too!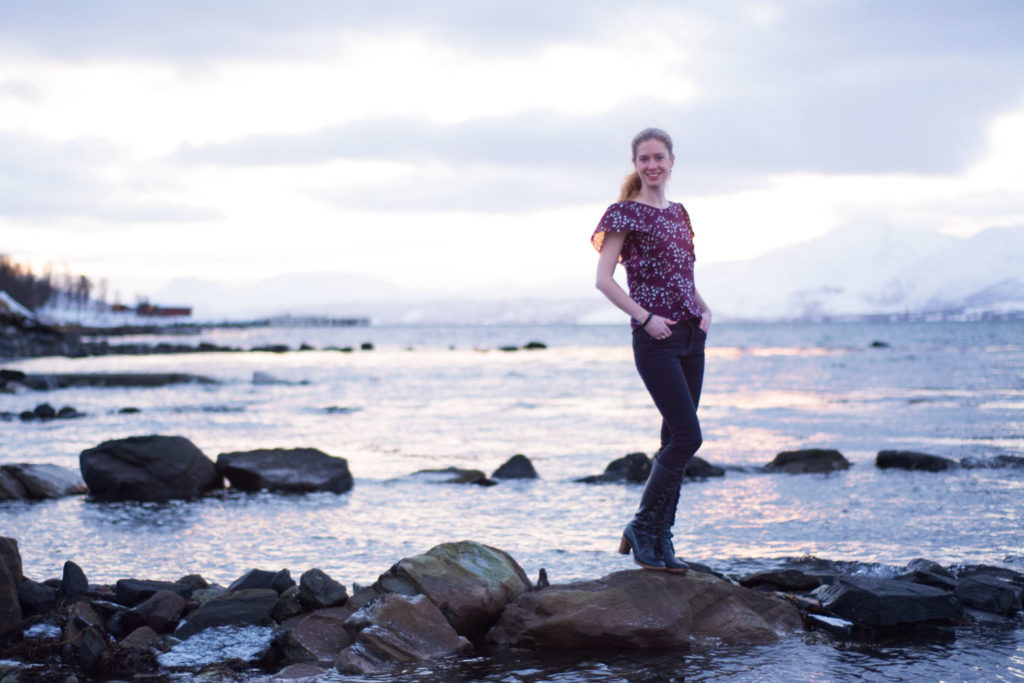 – This blog post contains affiliate links. However, all opinions are, as always, my own. This blog post is linked to the German blogger party RUMS.-