This sweater has been in the making for a long time! I've sewn one sweater for my husband before – this Palouis Hoodie, and he loves wearing it. After taking these pics, I added a vinyl print to one sleeve: the name of his home island and the exact geographic location of the place. My husband has broad shoulders, and a lot of sweaters and shirts that fit his upper chest are rather loose-fitting at the waist. After he got his first sweater he realized that didn't have to be an issue anymore if I sewed his garments, and immediately wished for more sweaters. And shirts. We'll see about those… I'm a little bit scared at the thought of sewing a professionally looking shirt for him!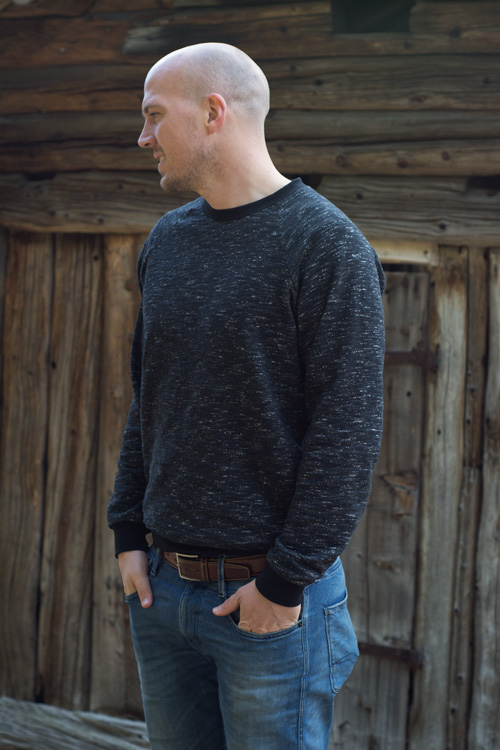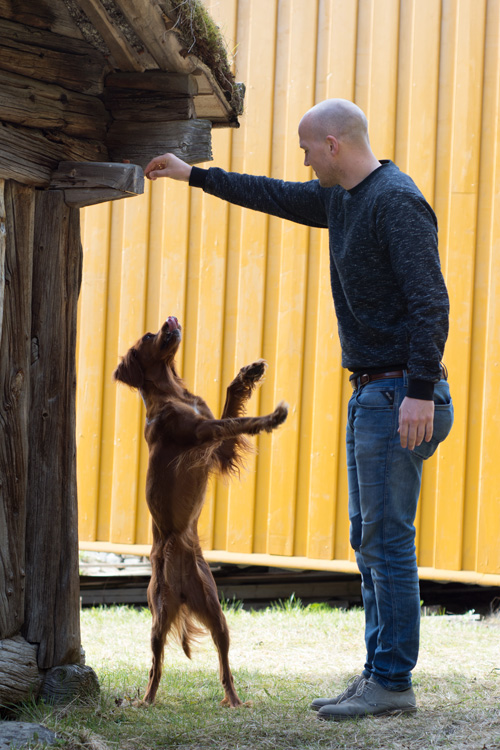 So, to start easy, I picked the Rebel Raglan by Wardrobe By Me for him. I know that Wardrobe By Me patterns are well drafted, and since I made something a little more casual last time, I wanted to sew something a little more elegant this time around. It's a simple raglan sweater with a back facing and an optional triangle detail at the front. Both the back facing (sewn to the inside) and the triangle at the front are great for sewing some contrasting cover stitches. I omitted the triangle, overlocked the edges of the facing and sewed it on with a simple stretch stitch that is completely invisible on this fabric. I think that's the way my husband likes his clothes best – without too much fuss. I picked size L, and the only thing I changed was shortening the sleeves about 2″.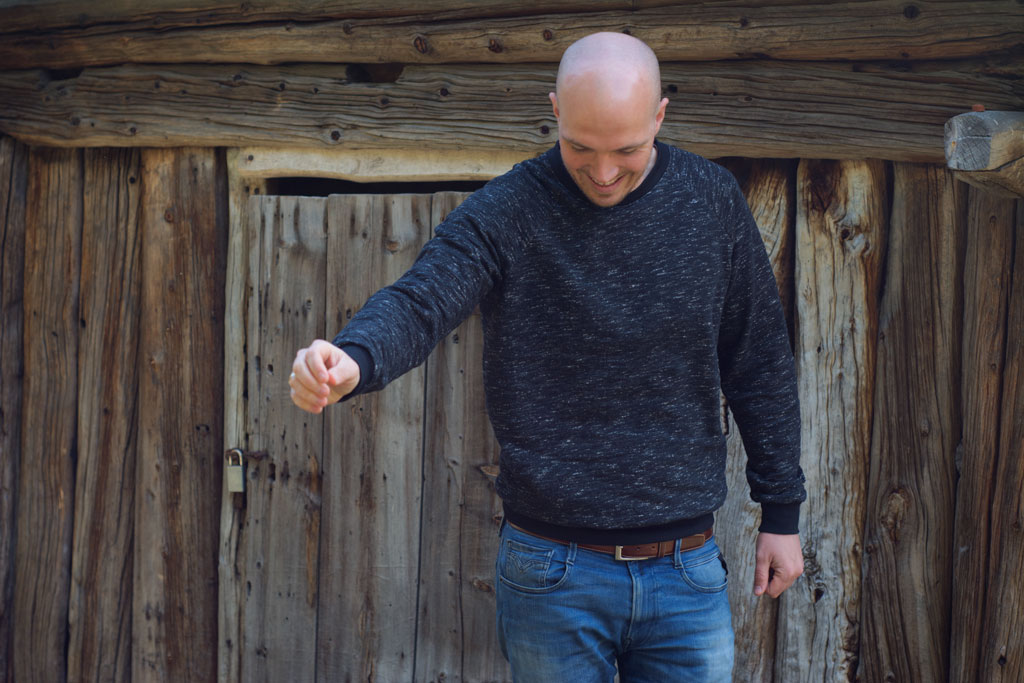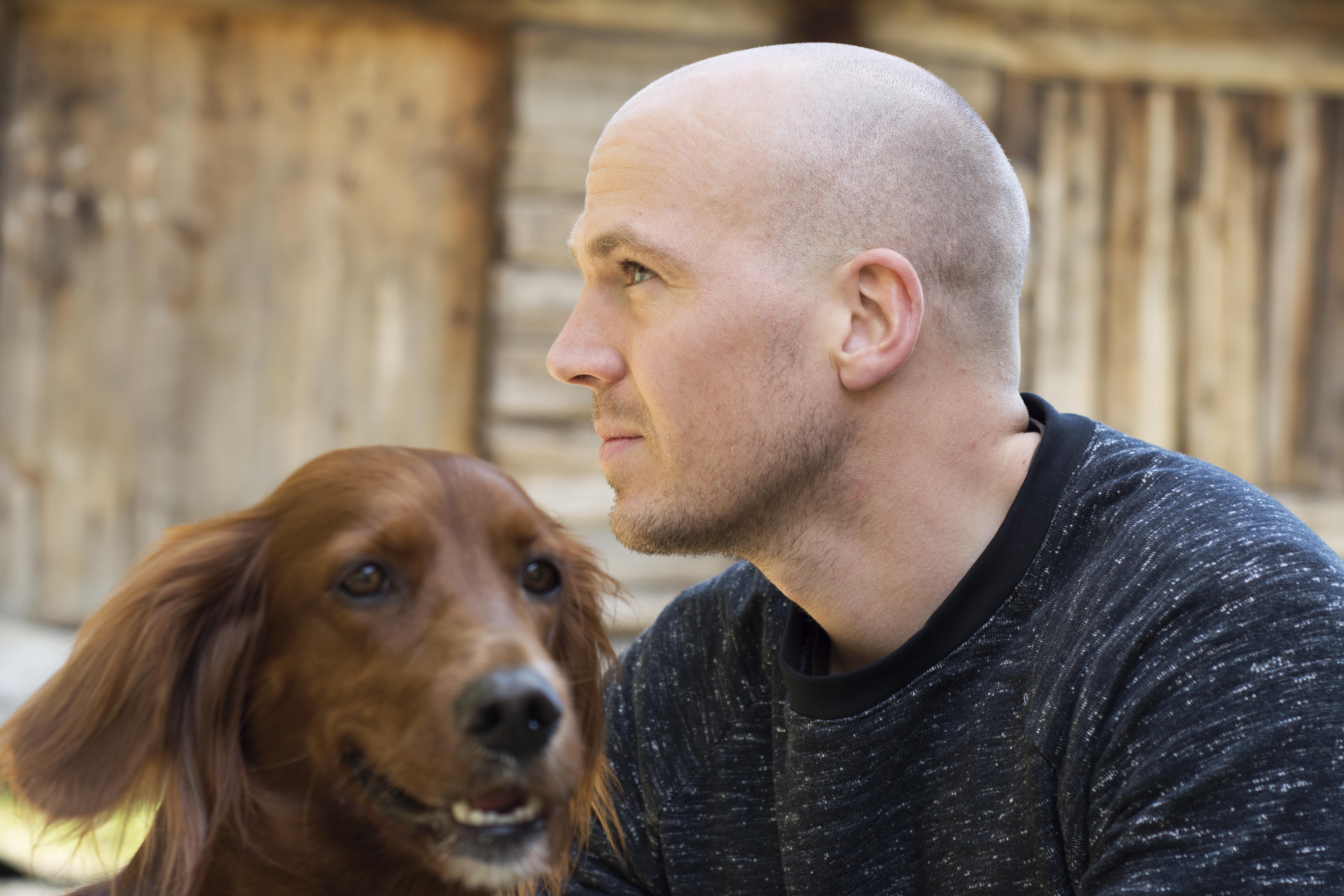 The fabric is from Nosh Organics, is made of 100% cotton and has a lovely structure. The wrong side of the fabric has loops, but doesn't feel fuzzy – it's more of a summer sweat. The fabric doesn't have tons of stretch, so using a ribb knit for the bands was necessary. Luckily I had bought black rib knit from Nosh Organics, too (currently not available as 1×1 rib in black), and it works perfectly together with the main fabric. At first my husband was a little sceptical about the contrasting bands (no fuss!!), but luckily he really liked the sweater after trying it on.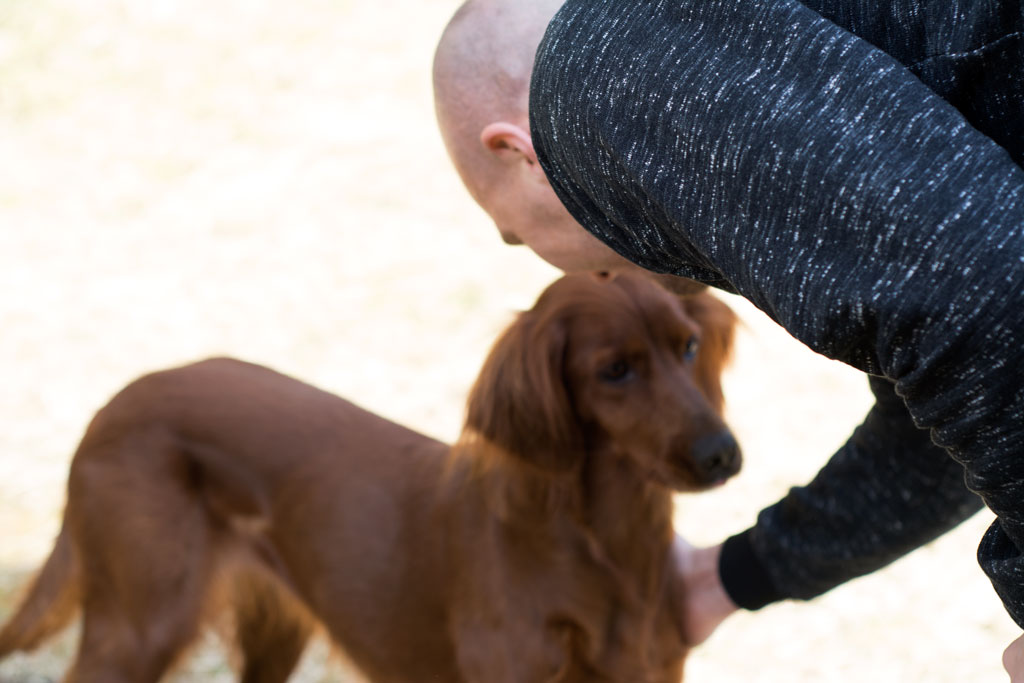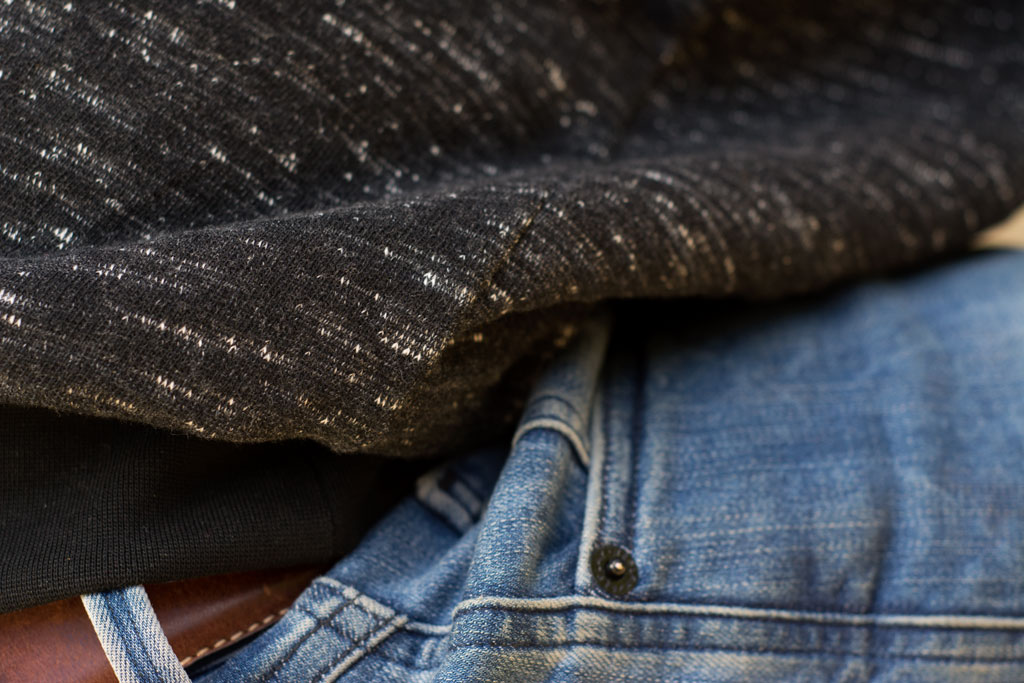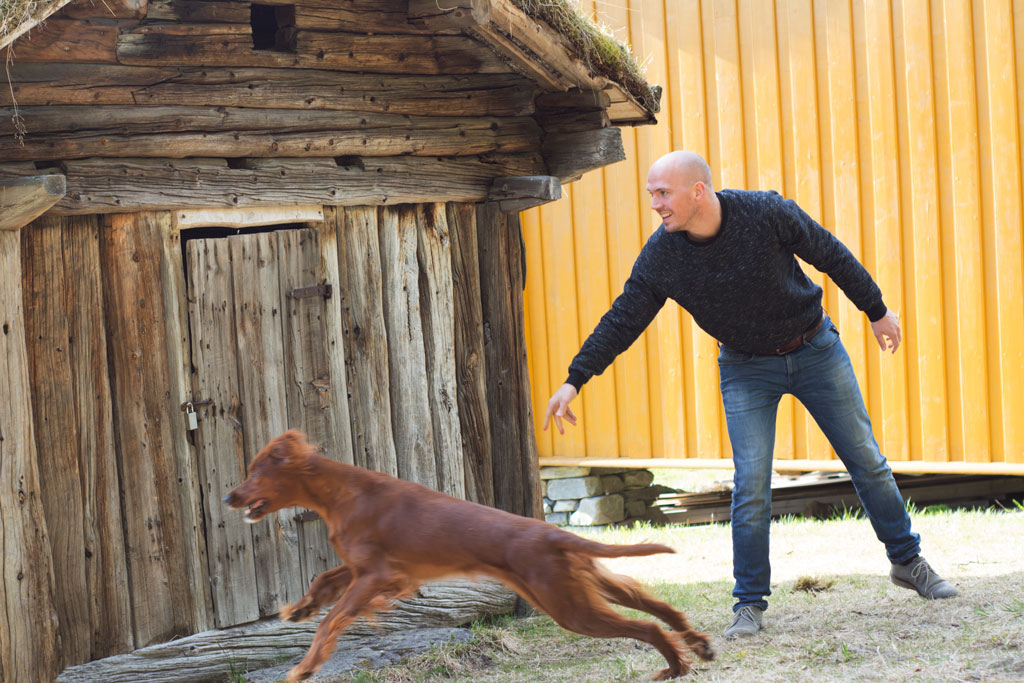 The fabric is super wide, I think about 240 cm, which is more than double the width of a quilting cotton. So although I didn't order too much, there's definitely enough left for me, too! So now I just need to decide what to sew…
After accomplishing this project, the idea of sewing a shirt for my dear husband doesn't scare me too much anymore… Maybe that's the next project for him! I mean – after all the pics he has taken of me and my makes, he really deserves a few home sewn things, too!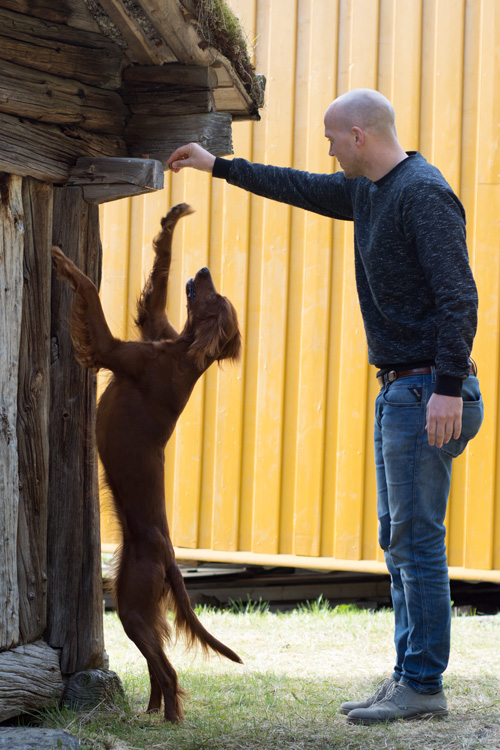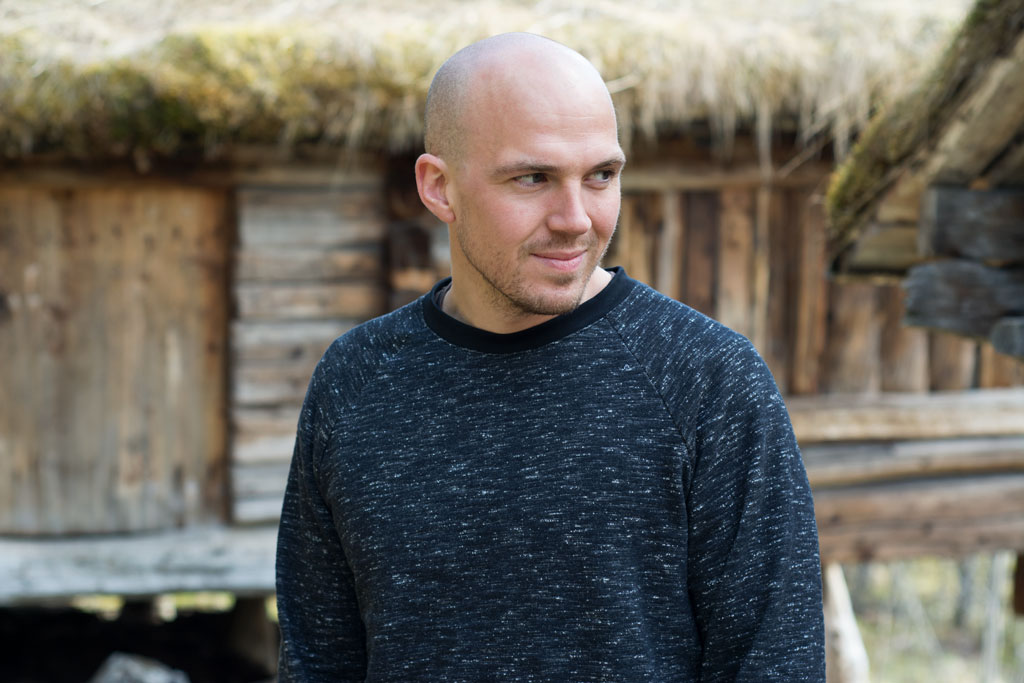 – I am part of the Nosh Organics blogger team and got the fabric I used for this blog post for free. However, all opinions are, as always, my own. This blog post contains affiliate links. –