When looking into my closet, there's one thing I truly lack: basic tank tops (and handmade underwear)! I don't buy RTW clothes anymore, and there's always something more "exciting" to make than a basic tank top in a solid colour. Living in a country where layering is essential, I am wearing tank tops all the time and it's about time that I get a decent amount of them to add to my otherwise overflowing wardrobe.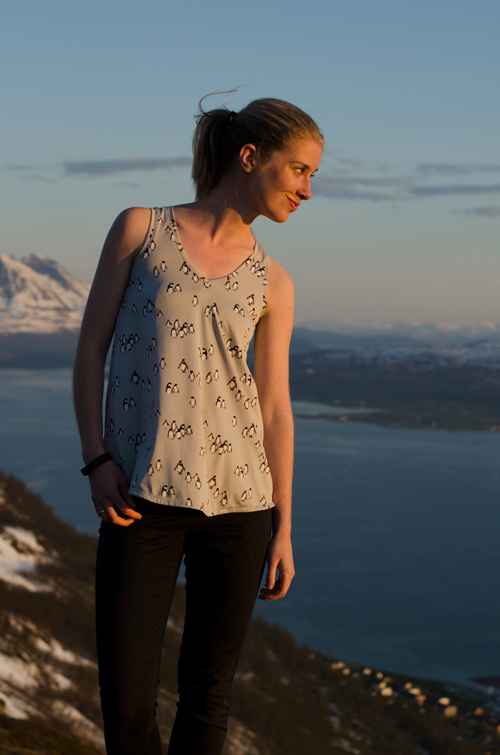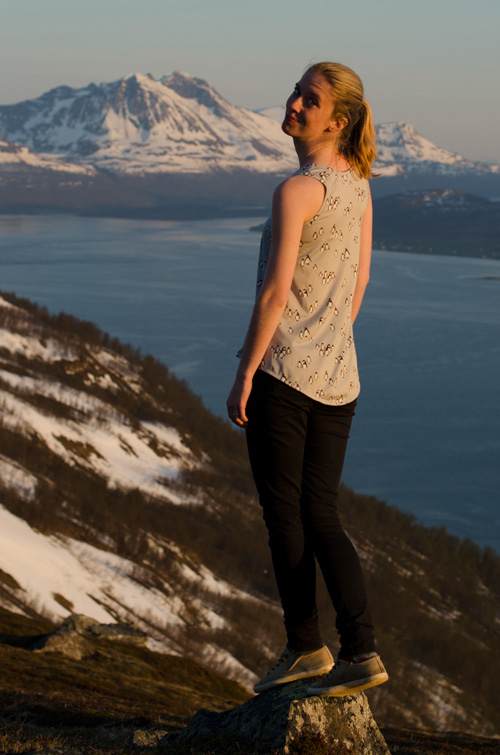 When Gabriela from Chalk & Notch announced the Pony Tank it seemed to be a great opportunity to get into tank top making. The Pony Tank is a knit top and dress with A-line shape and a curved hem. It can be made of any knit fabric, but looks especially nice when using a very drapey fabric like rayon knit.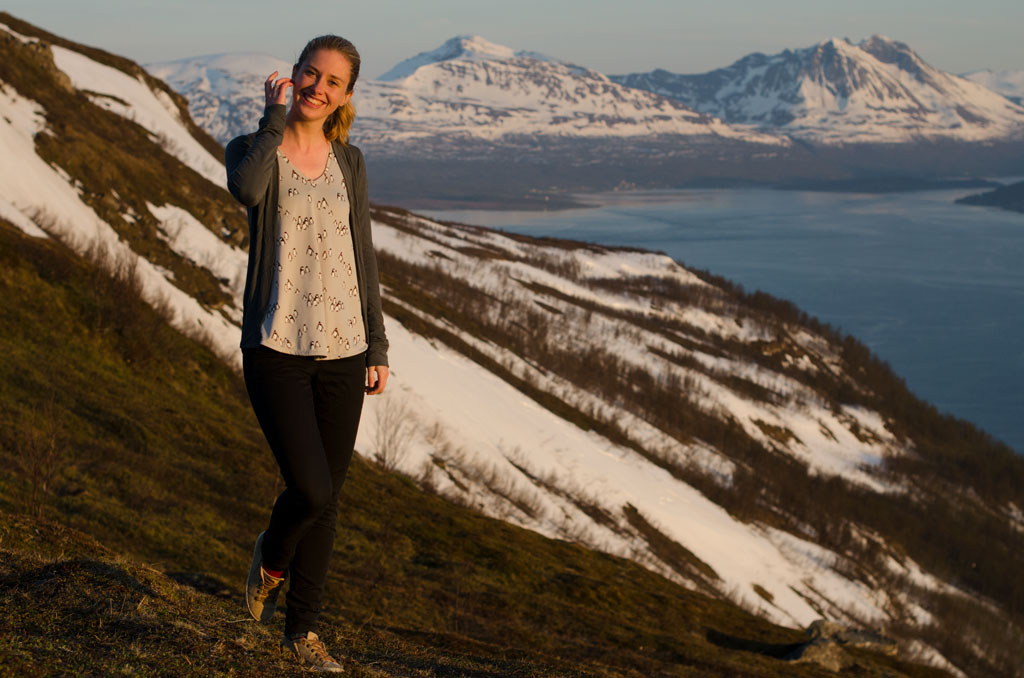 My fabric is a poly ITY fabric with a lot of stretch and good drape. It nearly feels like bathing suit fabric, and my machine hated to sew it. The fabric is from Fabric.com, and has been in my stash for a long time. It's one of those fabrics I wouldn't have bought today – because it's poly and because I don't really like to buy at Fabric.com (which is a part of Amazon) – I much prefer to buy at the smaller independent stores. But I do like the cute penguin print! Since it was in my stash anyway, it was about time to use it, too.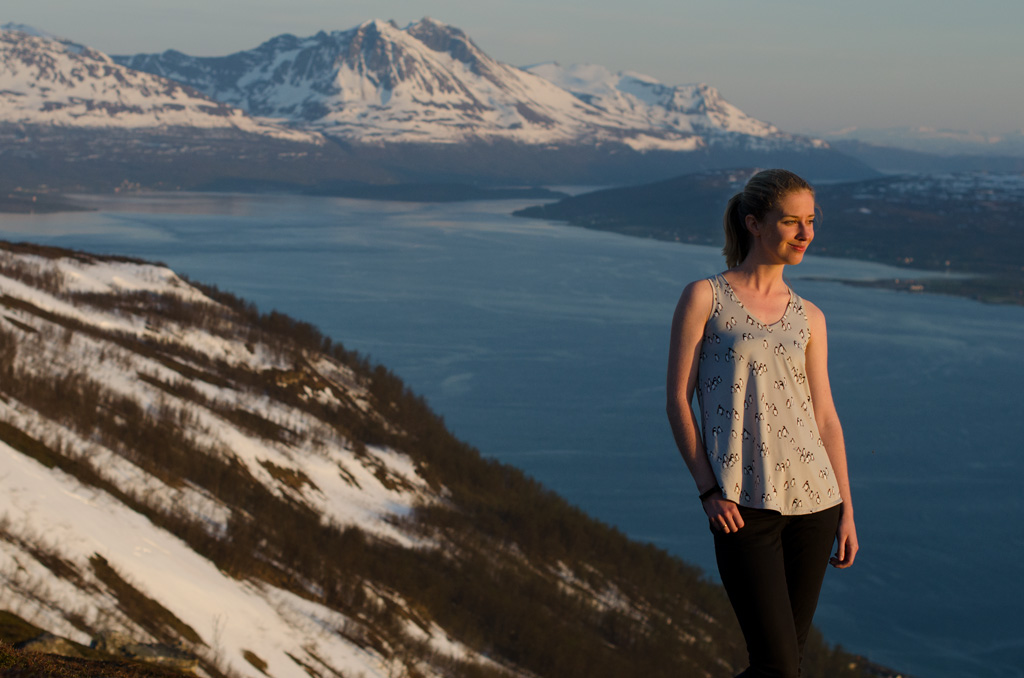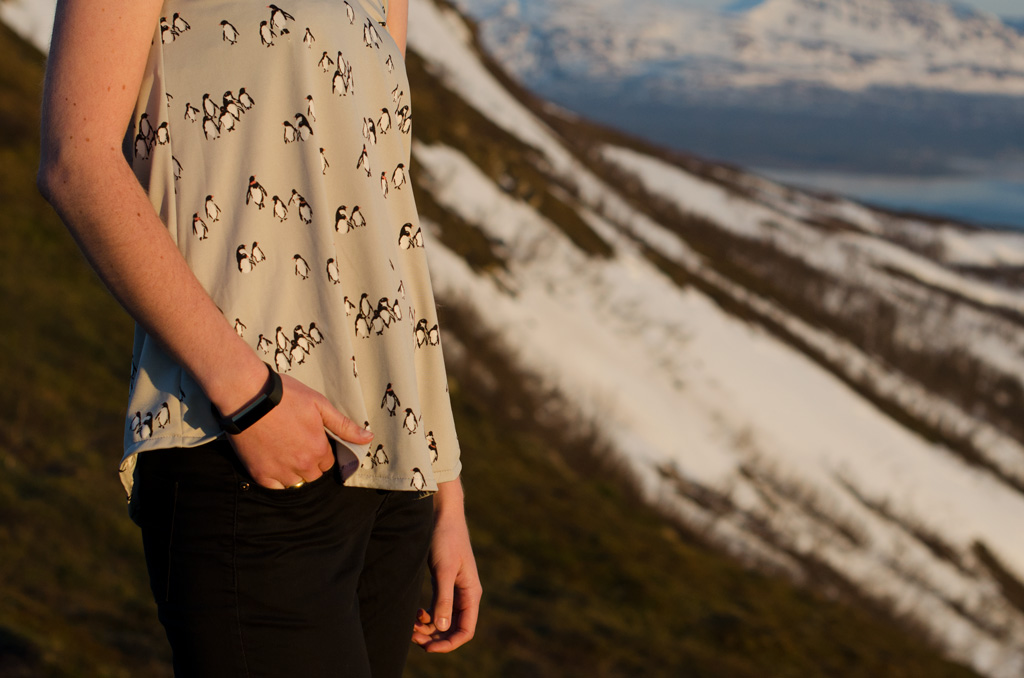 As mentioned above, my otherwise nicely working sewing machine hated this fabric. It was simply not possible to sew a straight stitch without some kind of interfacing/seam tape ironed to the fabric. The machine was a little more okay with sewing a tiny zig-zack stitch. To be able to sew the hem I needed to add seam tape and folded the edge up once to hem the top. Since the seam tape was pretty wide this meant that I have two layers of fabric and two layers of seam tape, and I really don't like the result. It's way too stiff for this light and drapey fabric. It's totally fine to wear, and I doubt a lot of people will look very closely, but I'll definitely try to look into it when I have the time to see if I can fix it.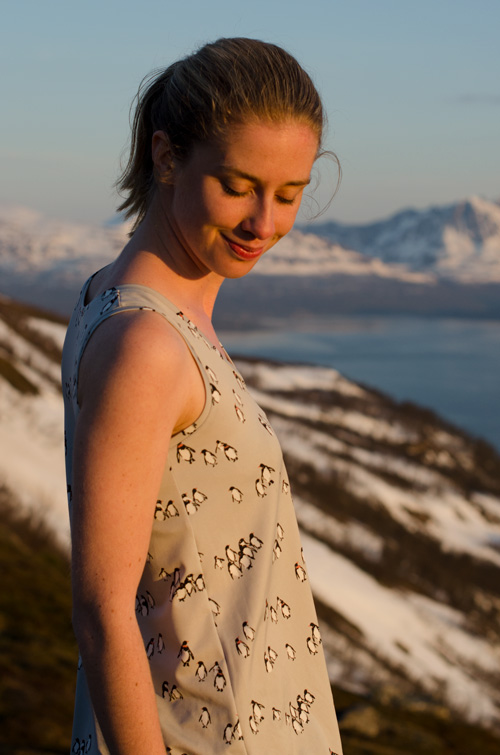 I've made the smallest size, which is perfect for me. As you might see the top is pulling a tiny bit at the bust/front armscye, but this issue is fixed in the final version. The binding was a little too short in this testing version, which made it a little too tight and created pulling.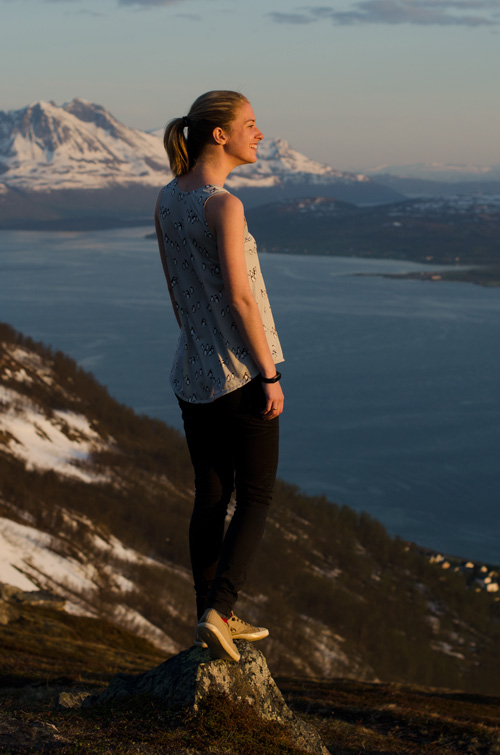 Luckily for me, Dominique from Kreamino visited me this weekend (yes! Someone visited me in NORTHERN NORWAY!) and we had the most amazing weather. The sun was shining around the clock (yes, literally!) and we were able to take pics of several garments during Dominique's visit. One of these garments was our Pony Tank – you can see Dominique's casual striped version here. All pics were taken around midnight, and I love how soft and golden the sun is during that time of the day. There's another awesome midnight sun blog post coming next Thursday, be sure to not to miss it, it might be one of my top 5 favourite blog posts ever.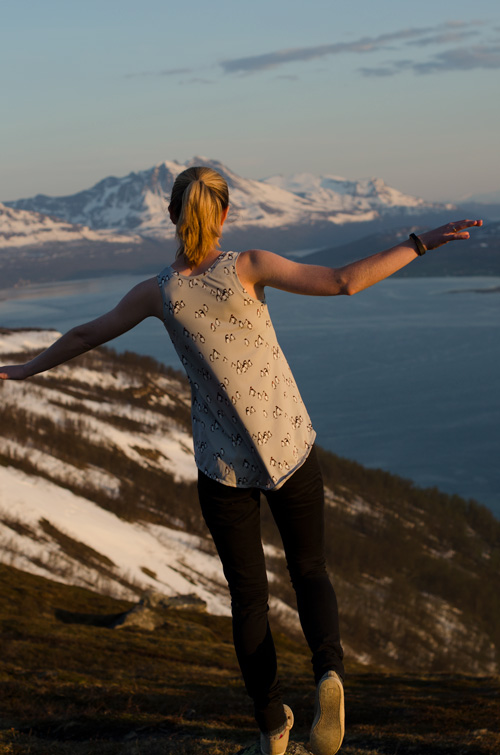 Now to the fun part! You and your friend can win a copy of the Pony Tank each by commenting on the last post about the Pony Tank on my instagram account, @mariefleurine!  If you've already bought the Pony Tank – no problem, in that case you'll get the money back. Comment by Saturday 6 pm CEST and I'll pick a random winner after that.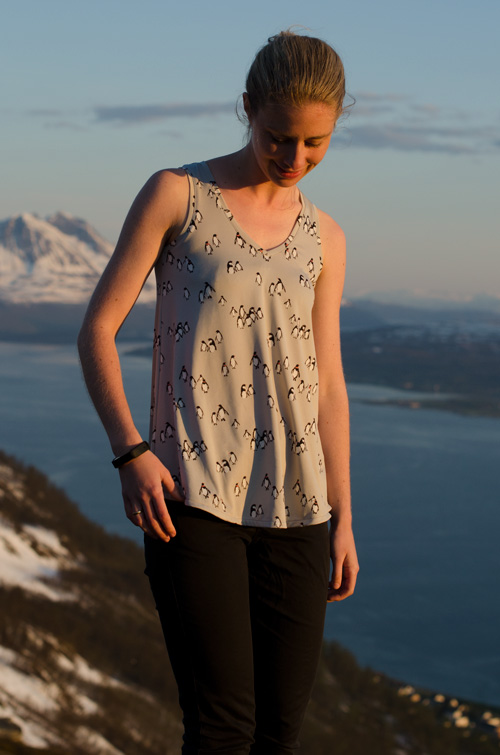 You can buy the Pony Tank here, it's on sale until Friday. And have a look at Gabriela's blog post, too, to see some great tester versions! Oh, and you must have a look at Leslie's blog post, where she's showing off here awesome colourblocked version and explains how to colourblock the Pony Tank.
– This blog post is linked to the German blogger party RUMS. –