A couple of months ago Christina from Wardrobe By Me showed me a sketch of several tops, and it only took me a split second to decide which one I liked best: the Summer Tulip Top.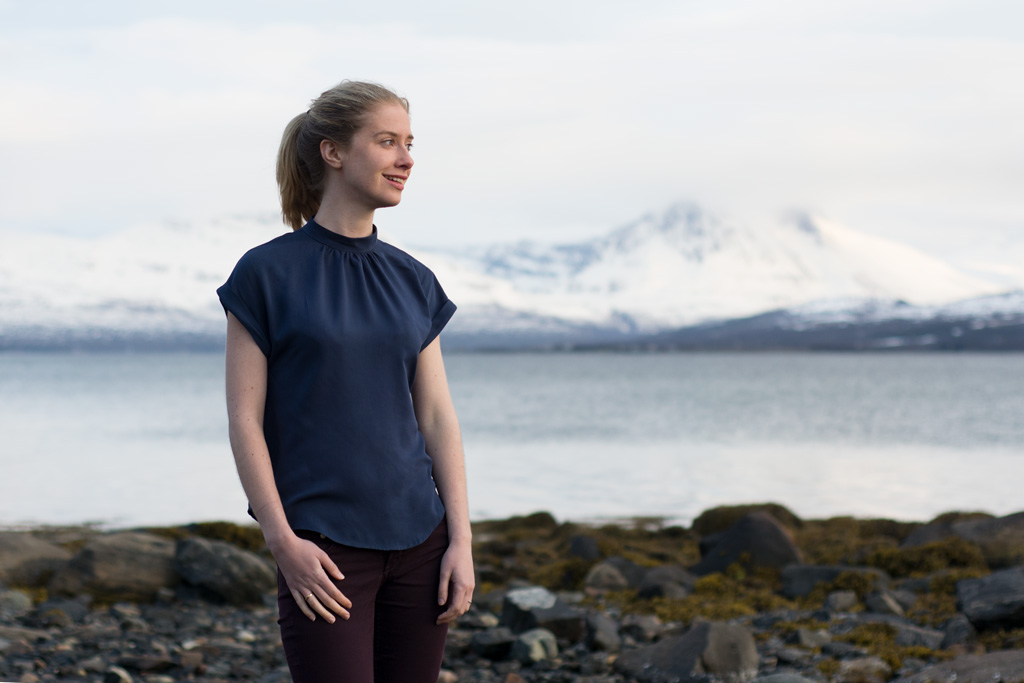 I didn't have the time to participate thoroughly in testing, but I promised Christina to blog about one of her two recently released patterns (you can find the Summer Breeze Top here) within the first week of release, for which I got the pattern for free.
The Summer Tulip Top is a top with a high neckline with a small collar, gathers at the front, a button closer in the back, dropped shoulders, sleeve cuffs and a curved hem. I know that the high collar might not be for everyone, but I absolutely love it. To me, it looks so elegant and classy, very modest, but not boring at all.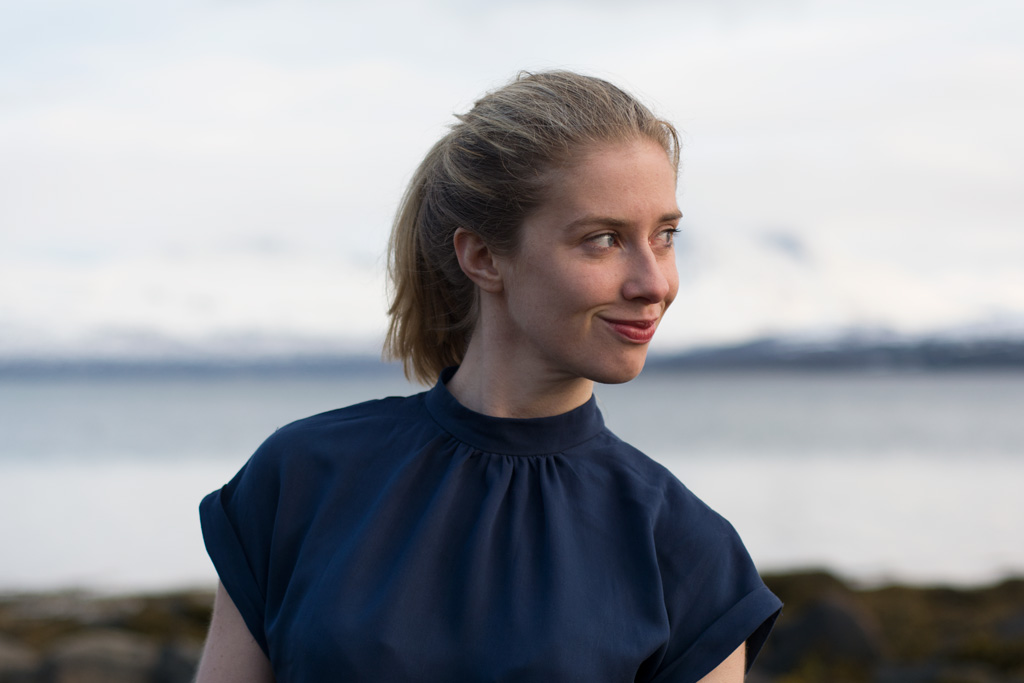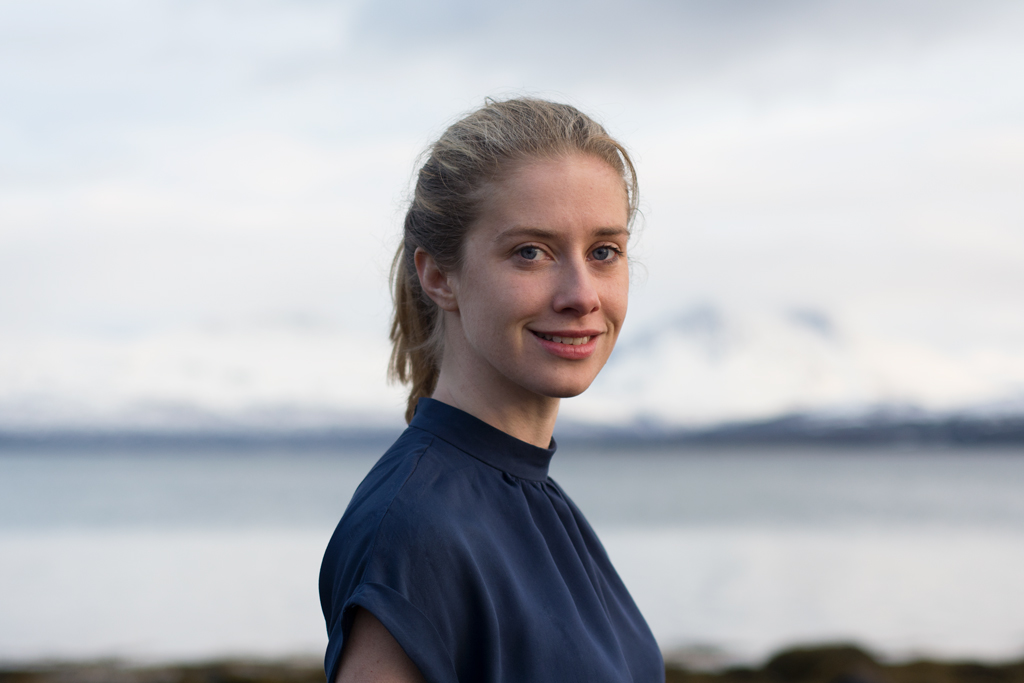 I do think that the right fabric is the key to making this top look stunning. I knew right away that I needed to find a fabric with great drape to make the gathers in the front look nice. I chose a flowy thin viscose fabric with a flower print, although I knew that I'd prefer a solid fabric to make the gathers in the front clearly visible. I just couldn't think of any suitable solid fabric in my stash! Or at least no fabric that wasn't already "reserved" for  another project. Is it just me, or do you hesitate, too, when you have enough of a fabric to make a dress and need some fabric to make a top? I can't bring myself to use a three yard piece of fabric, if I only need 1.5 yards for a top! But after cutting my fabric I remembered the beautiful rayon tencel twill from Indiesew that I had in my stash. I had "only" two yards of it and had already used a little bit of it for this collar.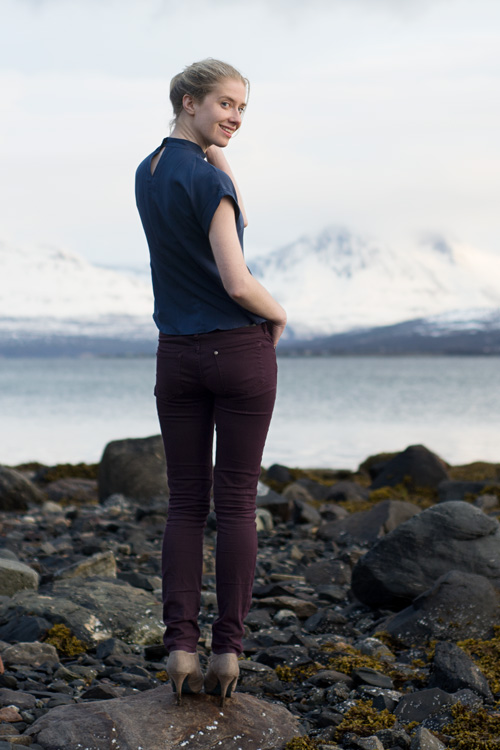 I scrapped my original plan and cut everything again, and I am SO glad I did! The tencel twill is heavier and has a more fluid drape than the thin viscose fabric I intended to use earlier, and I really think it's perfect for making these gathers look nice.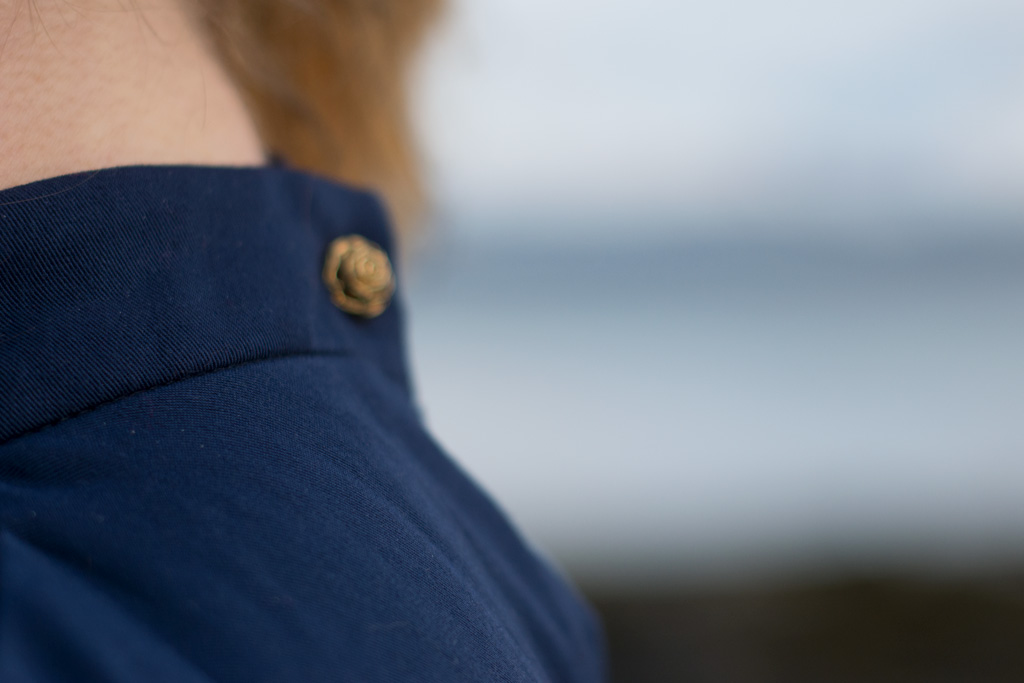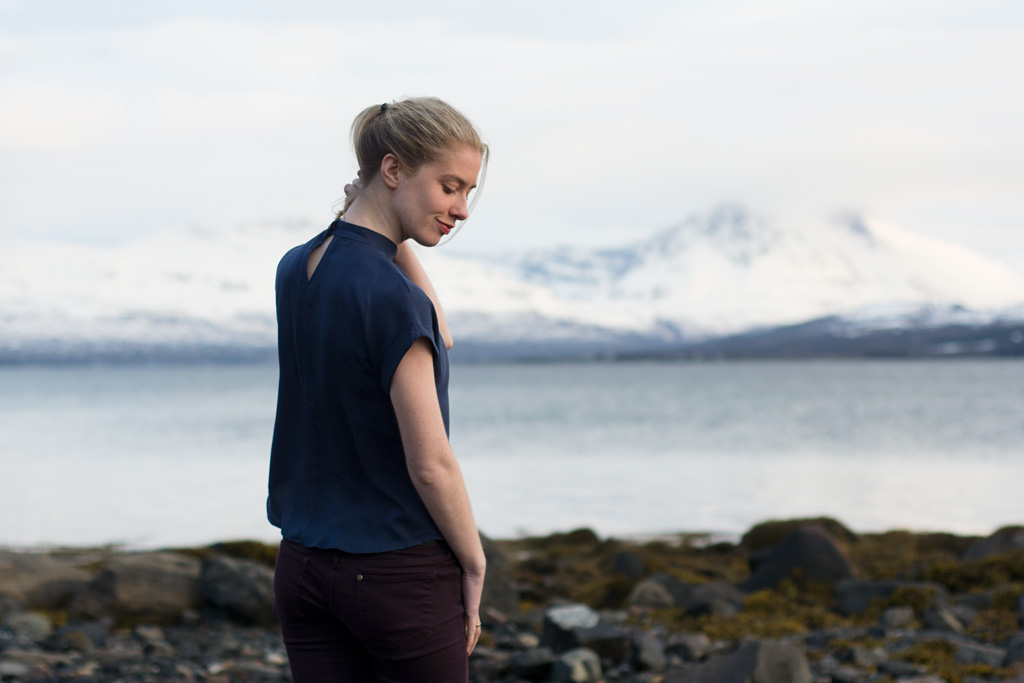 I've sewn the top during one afternoon, and didn't make any changes to the pattern itself. Christina drafts for someone about 172 cm high, so I don't have to lengthen her patterns as much as other patterns. I only used a slightly slimmer hem allowance to keep a little more length. Other than that I only changed a tiny thing: The instructions tell you to first sew the inside collar to the wrong side of the neckline, before folding the outer collar under and topstitching it to the neckline. My fabric was a little unstable, so I knew that I wouldn't be able to get a perfect sharp fold on the outside. Instead I chose to sew the outer collar to the neckline first (like most instructions for shirt collars tell you to do) and to fold the inner collar under, before stitching in the ditch from the outside. It's a tiny bit wonky on the inside, but the outside is perfect – so I guess this was the right choice!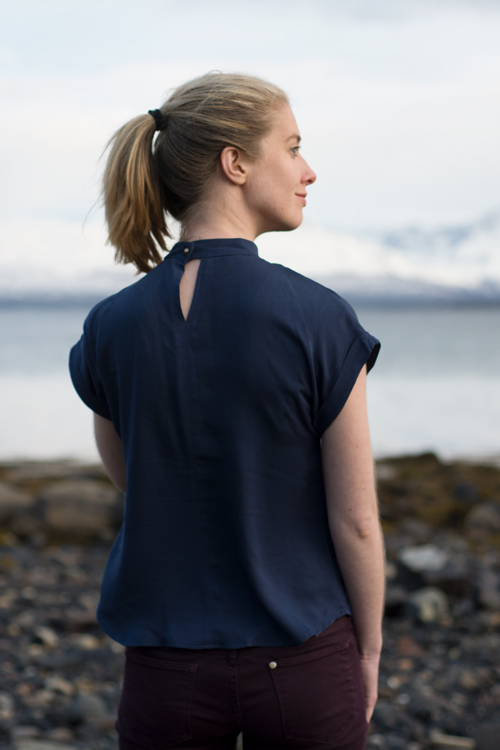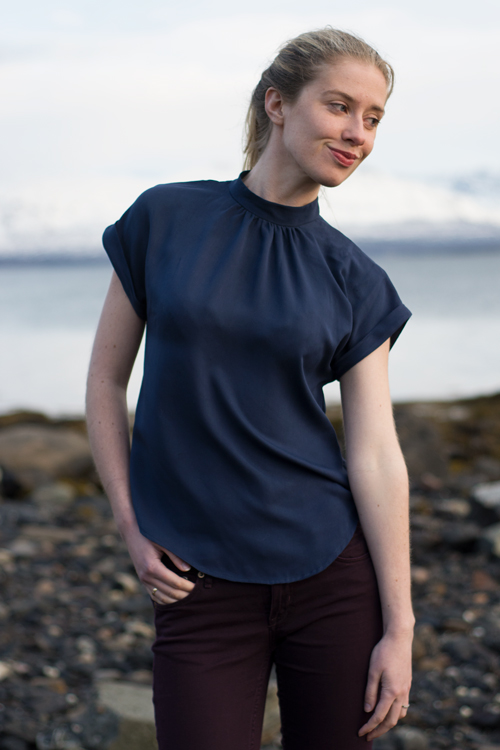 Several lovely ladies have been blogging about the two new Wardrobe By Me tops during the last week. Check them out here, to get some more inspiration! Oh – and you can win this and other patterns, too! Just join the Wardrobe By Me pattern support group on Facebook and comment there today to win patterns from Wardrobe By Me, Itch to Stitch, Designer Stitch, Bella Sunshine Designs and Pickle Toes Patterns.