From time to time a get I an email from Adrianna from Hey June Patterns, asking if I'd like to test one of her new patterns. I think she might not need to ask me anymore – she can just add me to whatever testing group she wants. I can't really imagine saying no anyway, or not liking what Adrianna comes up with.
This time Adrianna designed an easy summer staple, the Santa Fe Top. Have you ever ordered knit fabric that turned out to be too thin, too slinky and just not really useable? Well, here is the solution – make a Santa Fe Top!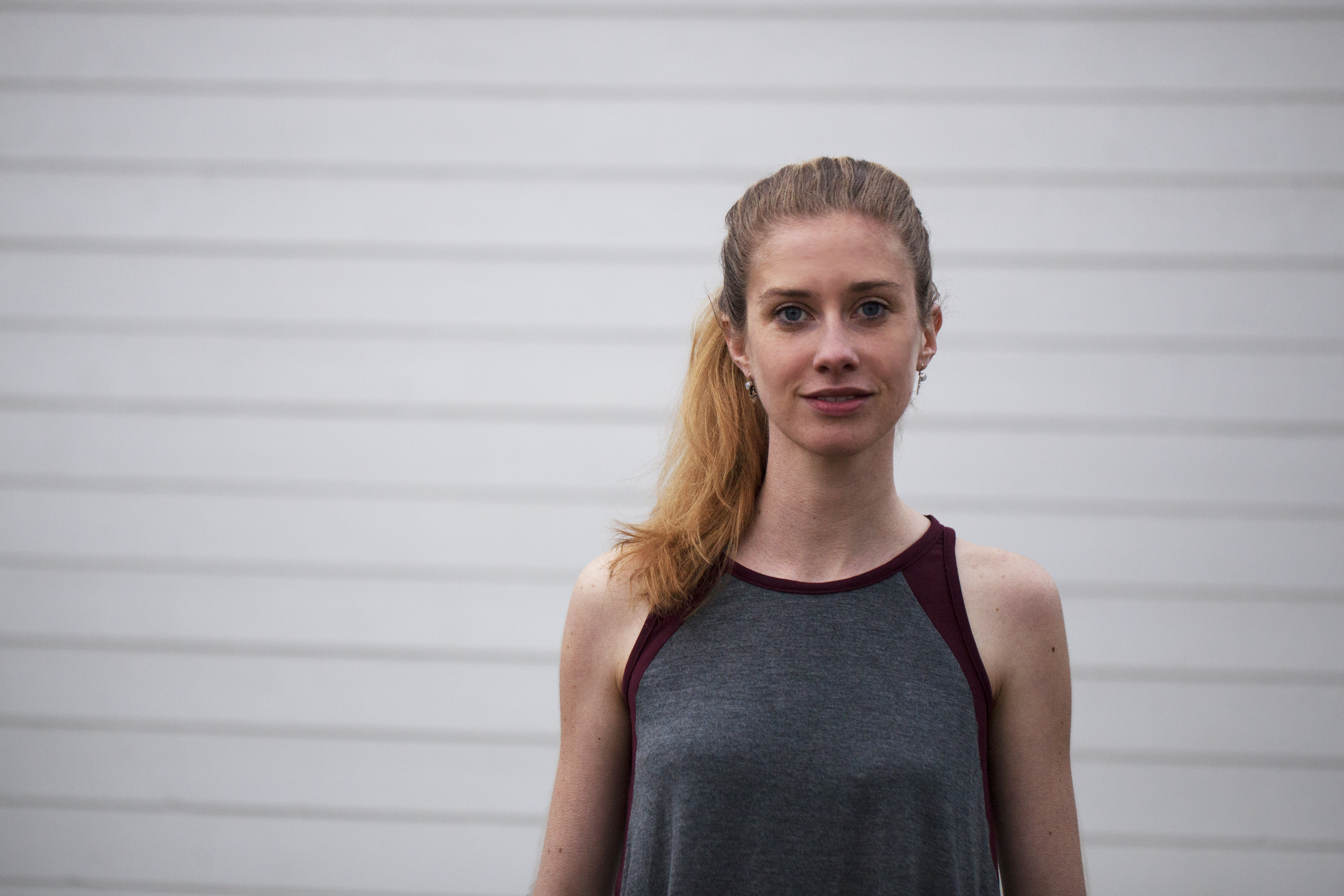 The Santa Fe Top is a wide knit top with several sleeve options, perfect for flowy knits. You can choose between cuffed sleeves, a regular sleeveless top or a top with extra thin straps, like my gray version here. You can make the top with or without side panels, and with or without a middle seam. In other words: No way you are going to run out of mixing and matching options. Just have a look at the tester round up on Adrianna's blog (online tomorrow) and you'll see!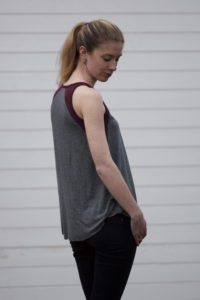 I made version D of flowy thin viscose jersey and the side panels of a little thicker viscose jersey. I think the fabric worked very well for this style – and I didn't even hem it! I think the gray fabric is the same fabric I used for my Diana Wrap Dress. As you might remember I had real trouble handeling that fabric while sewing the dress, but things went much, much better this time. (Ignore the wonky neckline binding on the photo below – I didn't realize how badly sewn/pressed it was until I edited the pics!)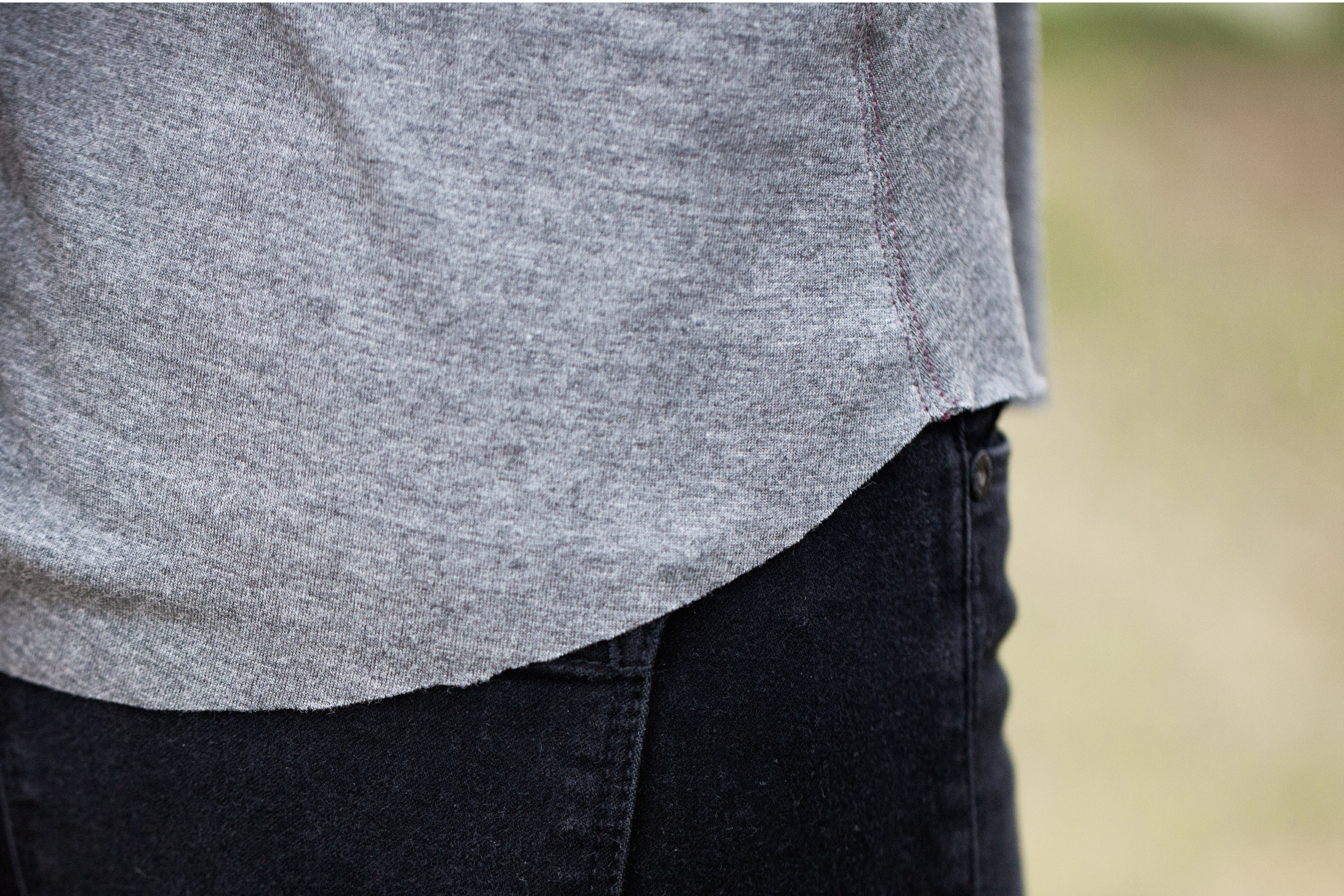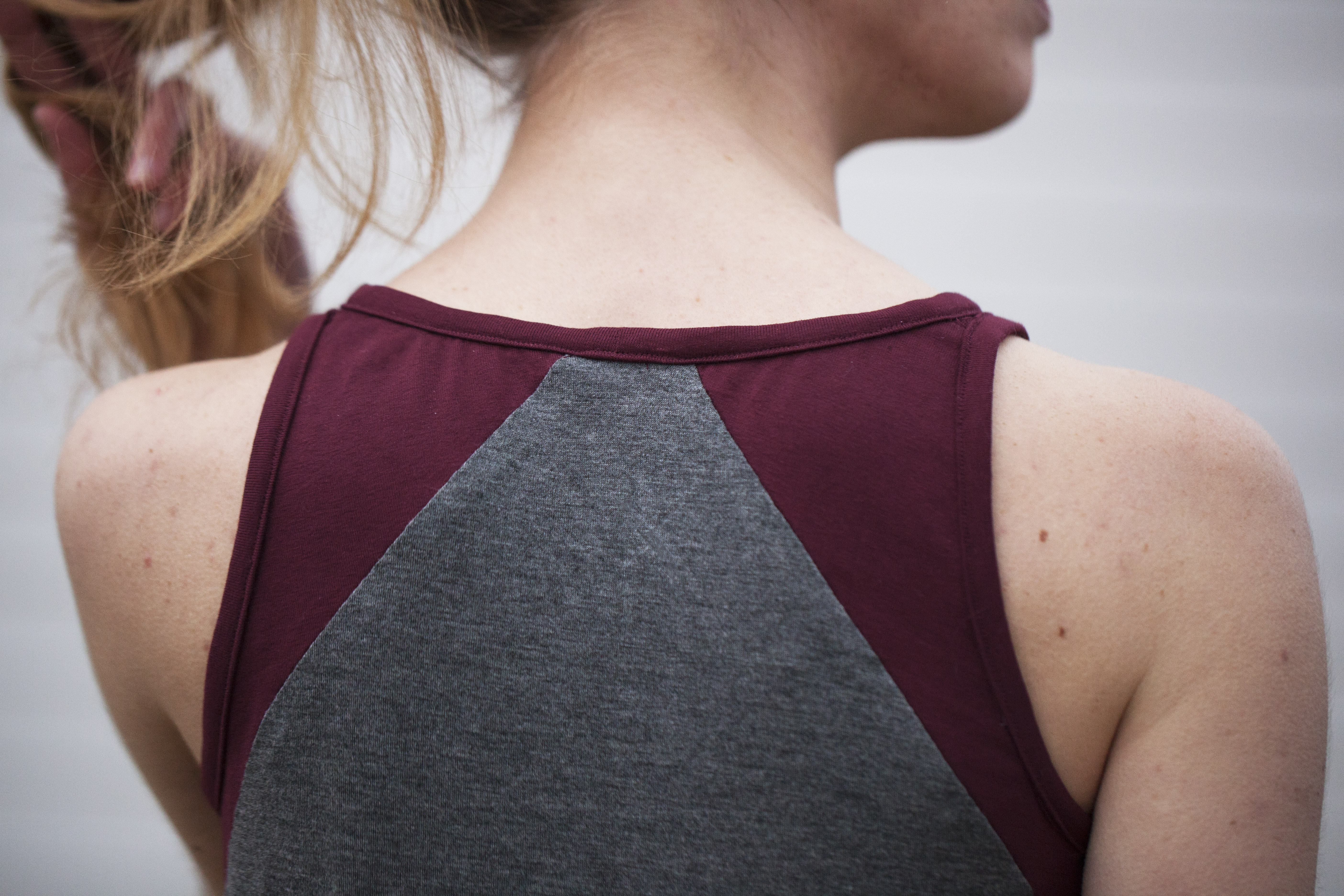 My new Janome Skyline s7 comes with a walking foot, which improved sewing with thin knits considerably, and I tried out a new trick, which I have used for several projects since: I put a little piece of paper under my walking foot, sewing the first few stitches just on the paper and sewing for a few centimetres on both paper and fabric.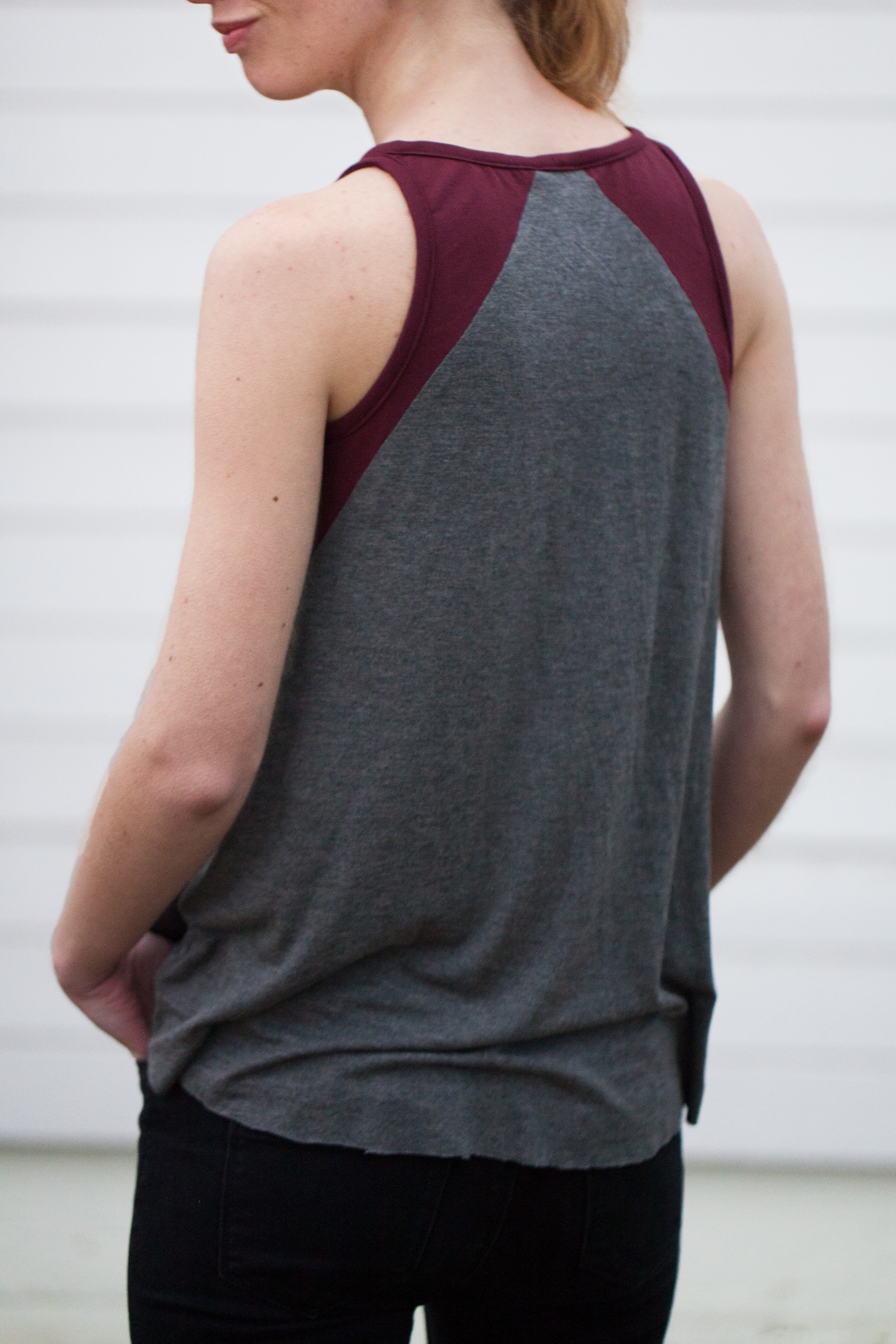 The result was that the fabric didn't get sucked into the needle plate while I sewing and didn't get bunched up at the beginning. The paper can easily be torn off afterwards. I know that you can buy special tear-away paper for working with silk and similar fabrics, but just regular pattern paper worked great for me, too.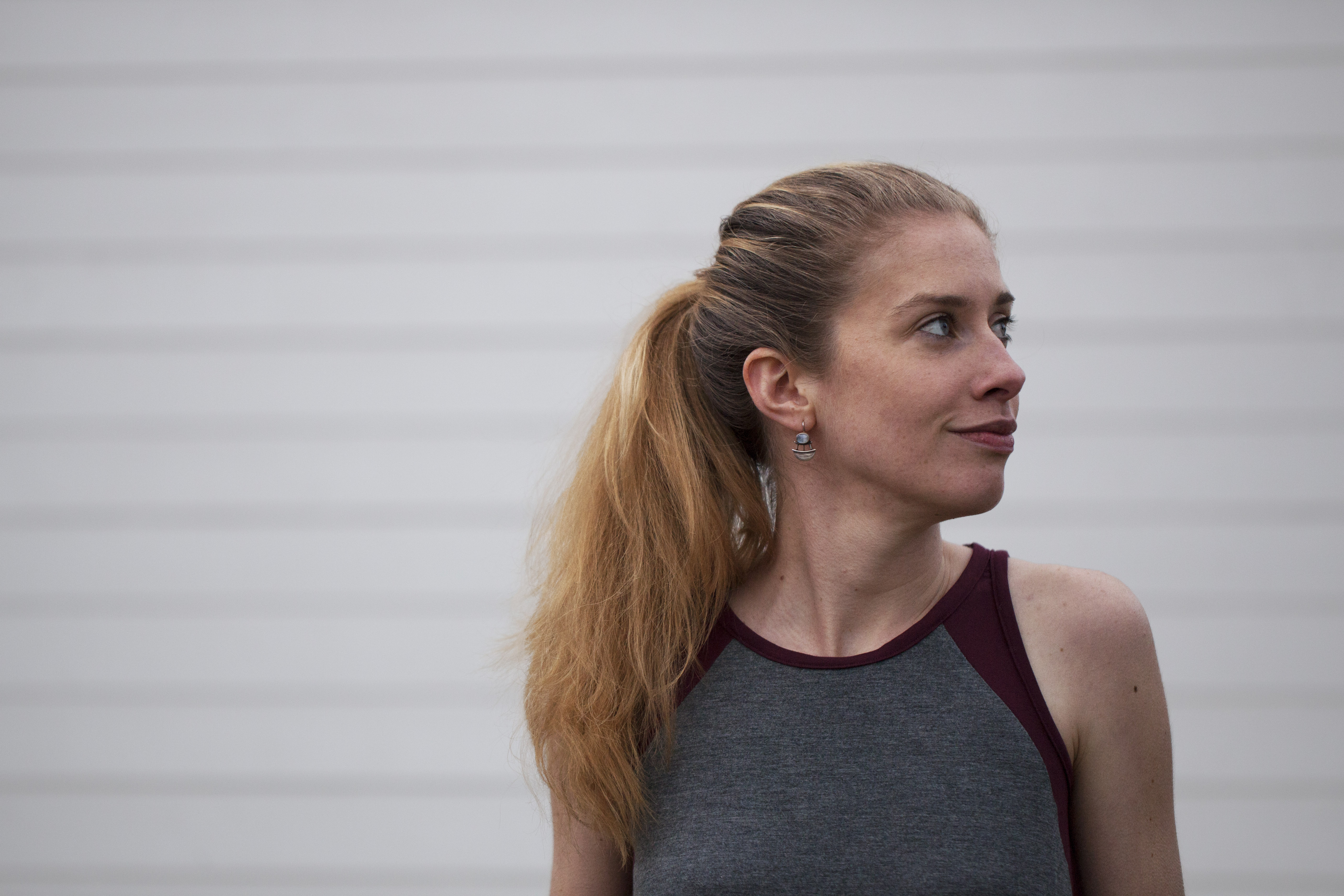 The armscye of both of my versions is a tiny bit too high, but Adrianna fixed that for the final version.
For my second version I tried something really different: I used a loosely woven and a little rough-textured viscose from my stash. This time I sewed up view B with broader straps, no side panels and without a middle seam.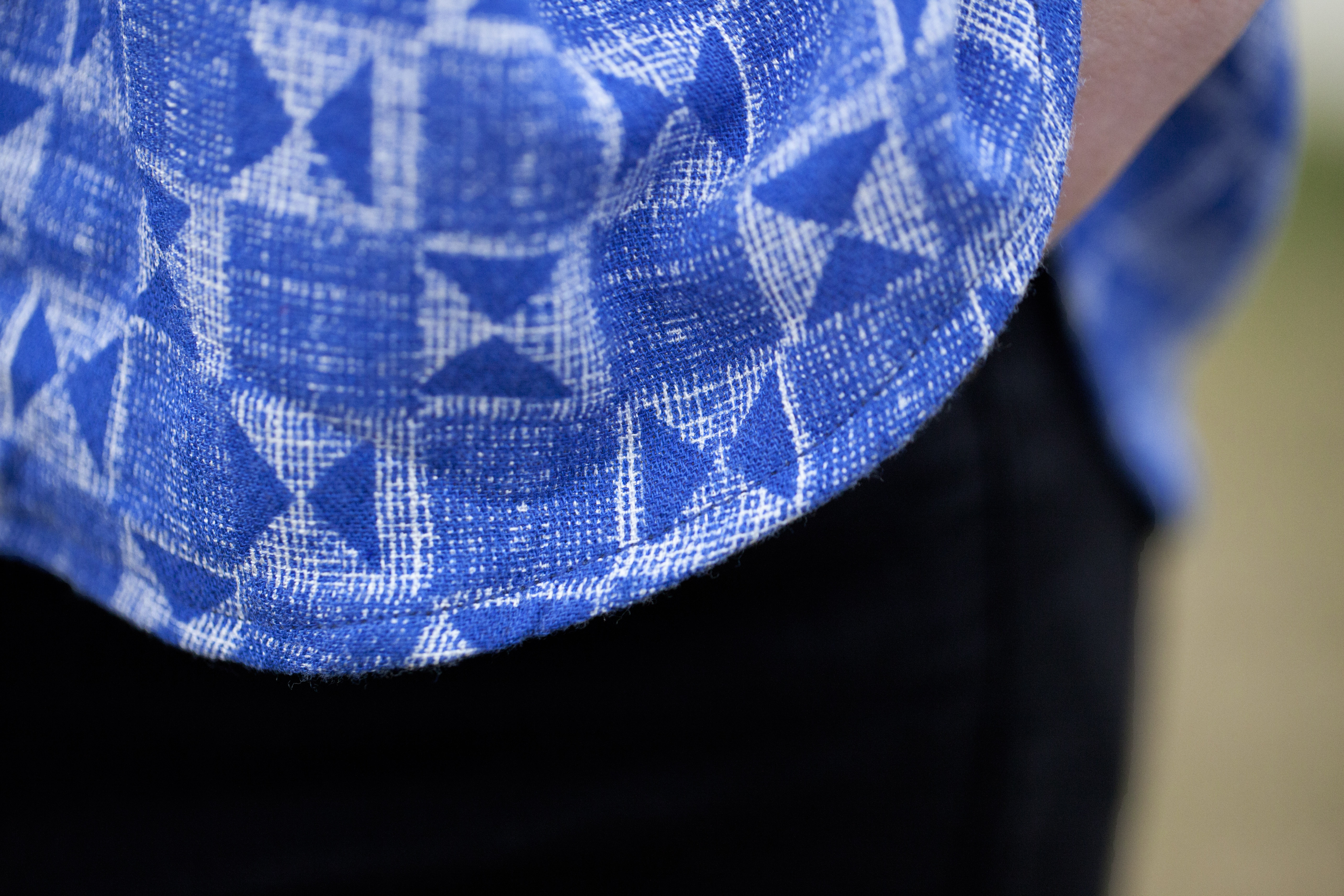 Using a woven obviously changes the silhouette of the top, but for the smaller sizes and those of us without a lot of curves, it works fine. I think for the bigger sizes you might need to add darts to get a nice shape, but if you're like me, you'll be fine using the pattern as it is. You don't even need a closure for the neckline, it fits just over my head, although I have to pull a little when having a pony tail.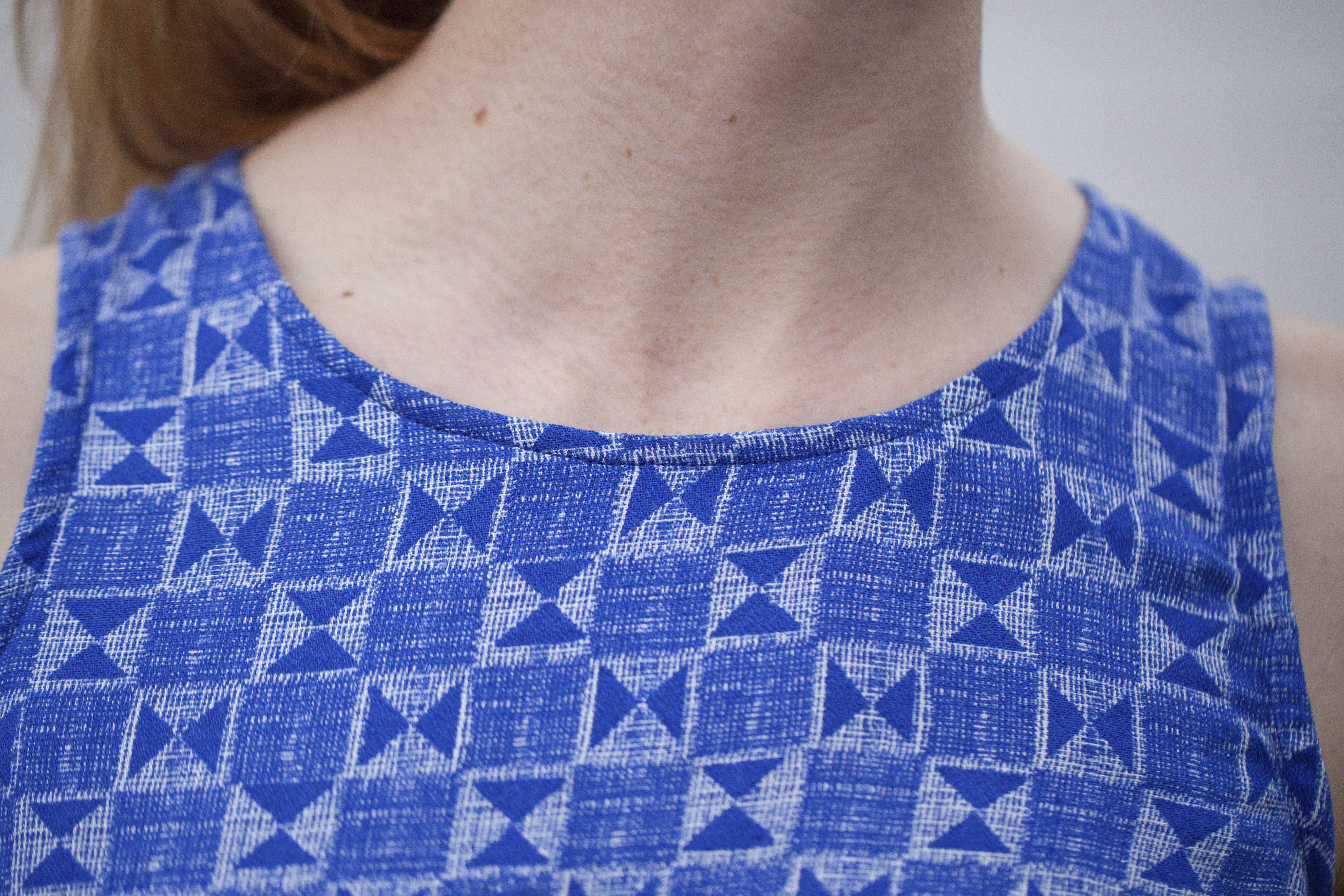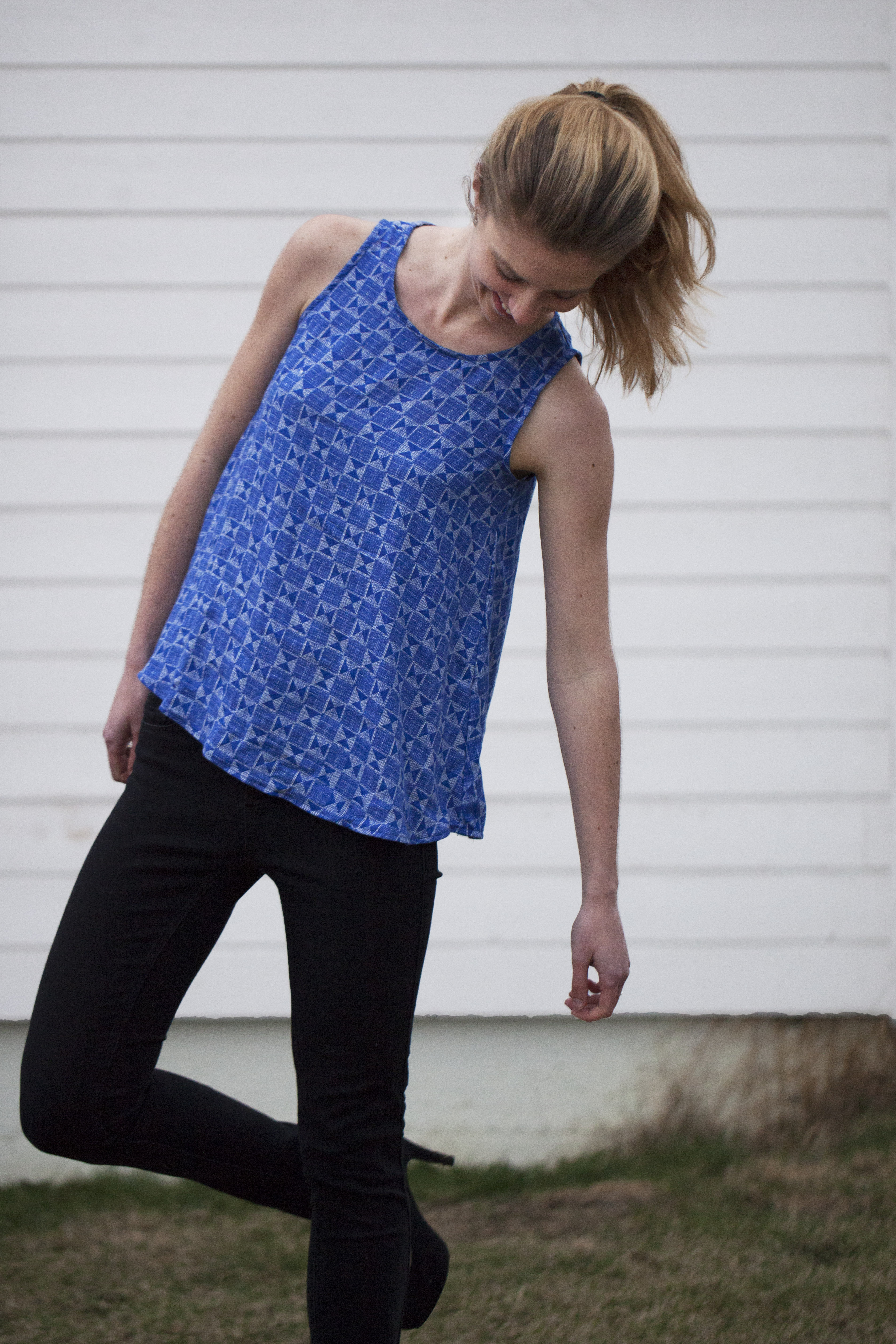 I absolutely love the colour of the top, I think it works very well with my skin and eyes. The shape is a little different from the knit version, but I like it, too and love wearing the top under a blazer to work.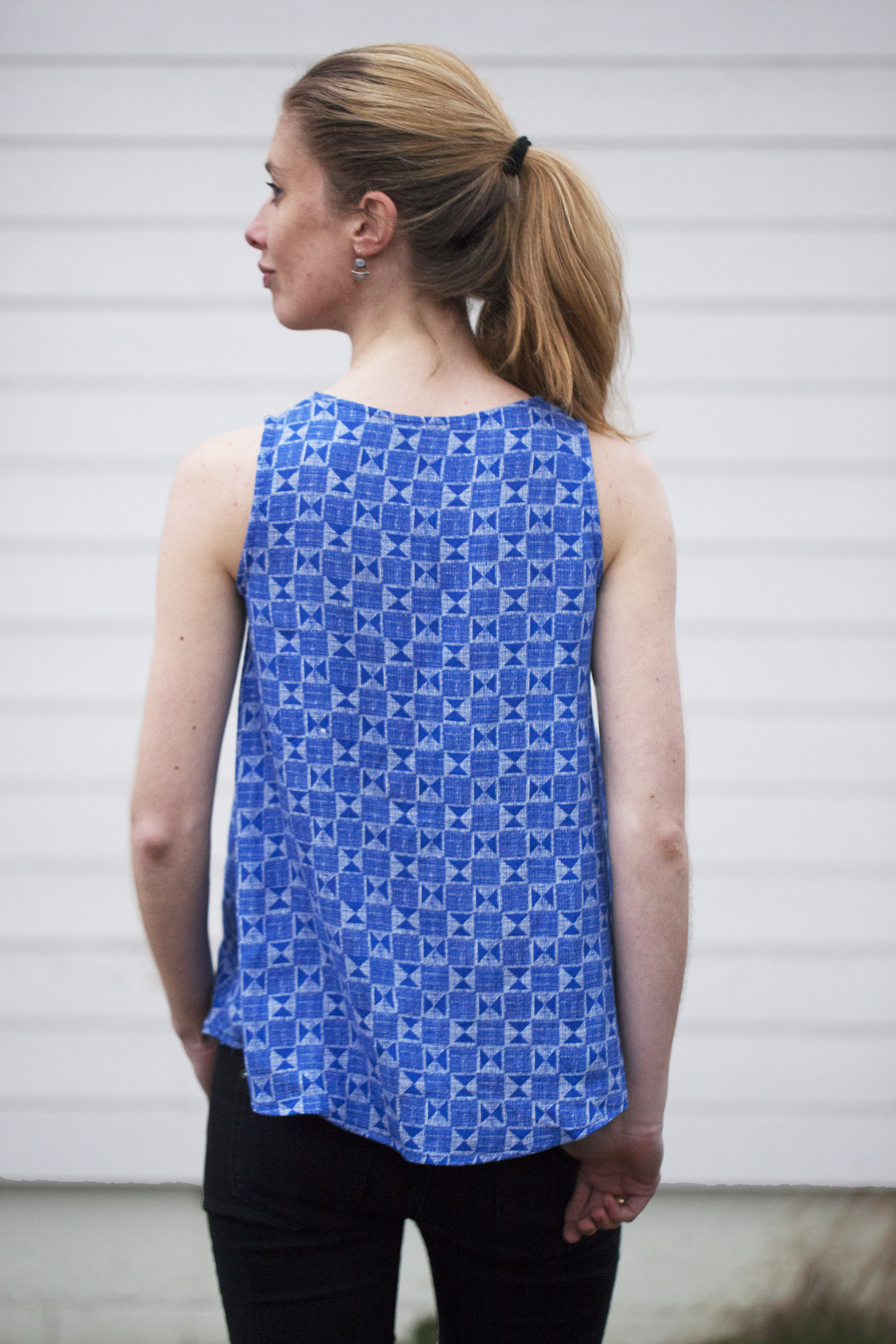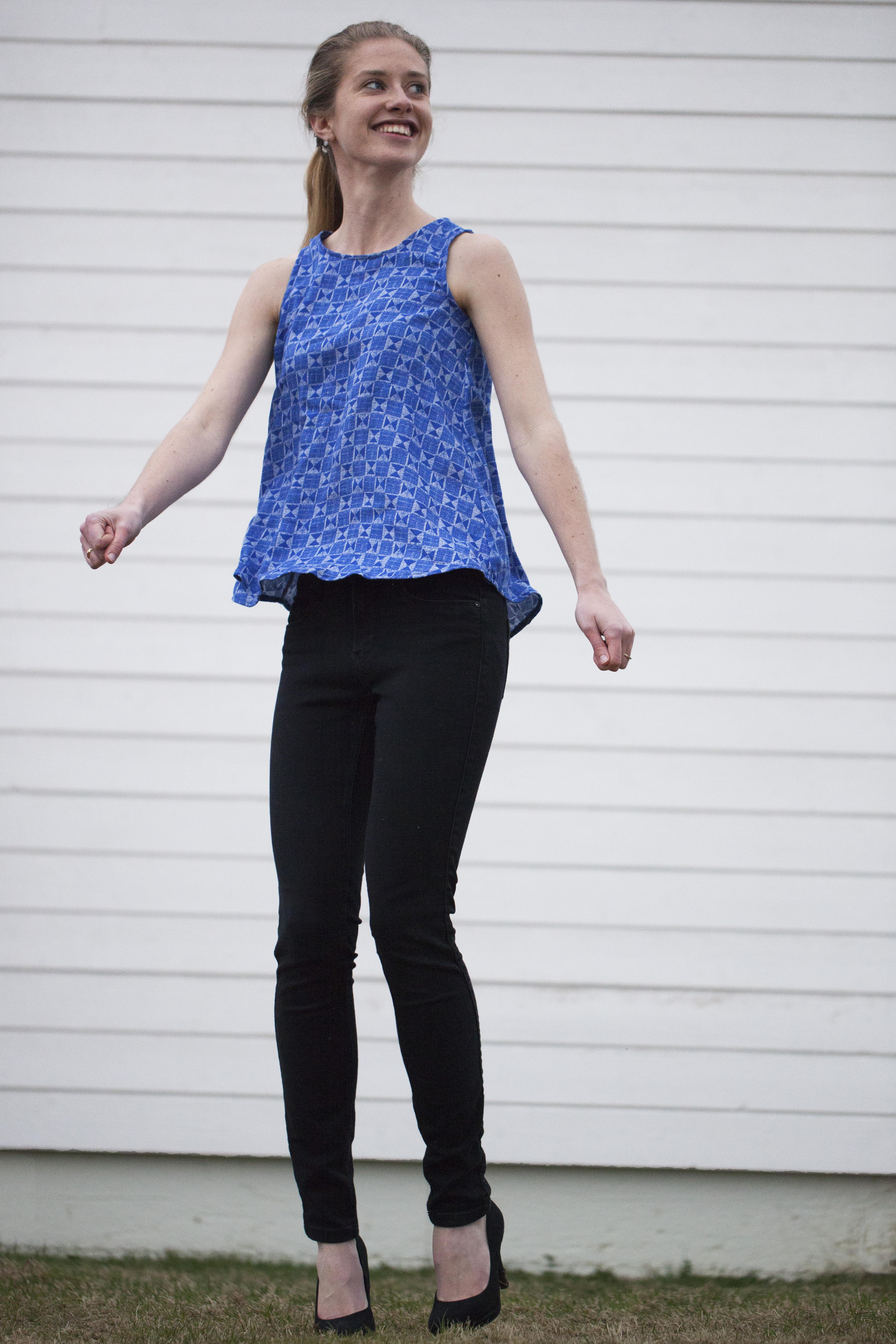 And even though it's not as flowy as my other version, it still has a lot of movement, as you can see in the  picture above! (Note to myself: Jumping and shaking on pics doesn't mean you have to form a fist with your hand! Always learning something new when taking blog pics…)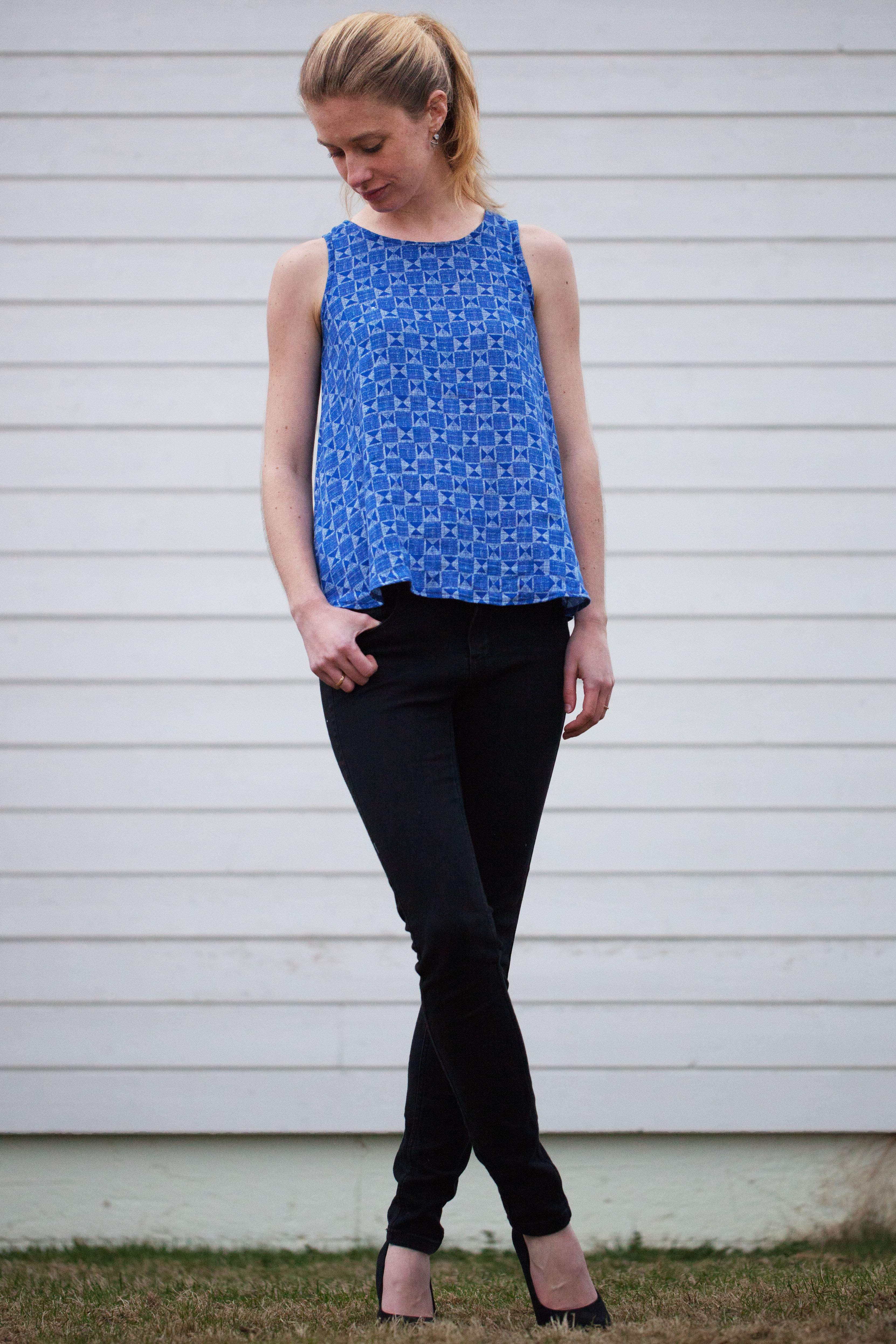 I think the blue top could have been a tiny bit longer, but I'm a little taller then the height Adrianna designs for and I didn't use knit, so the fabric isn't stretching as much as a knit would. On the other hand – such a wide silhouette might need a little shorter length, otherwise it might look too big on me!
Head over to Hey June Patterns to buy your copy of the Santa Fe, it's on sale through May 16th!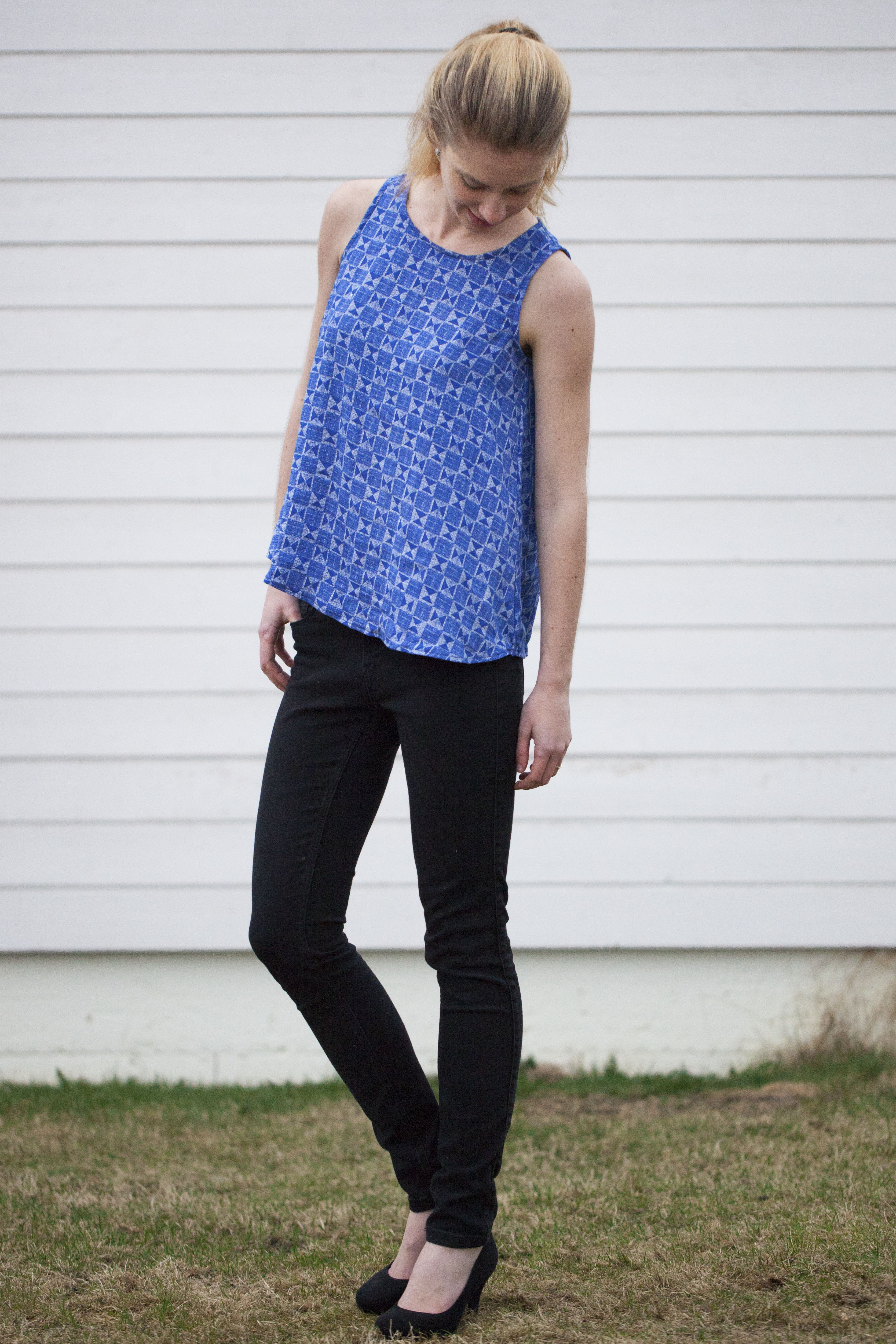 – This blog post contains affiliate links. However, all opinions are, as always, my own. –