Kimberly from Straight Stitch Designs has just released a new pattern, and after wanting to test for her for quite a while, I finally had the time to join. Since summer is on its way, Kimberly designed the View Ridge Top – an effortless, fun and still elegant top. It has rushing across the bust, a ruffled high-low hem and a keyhole closure in the back. There's also a version without ruffles at the hem and a cropped version. Kimberly is also going to add flutter sleeves within the next weeks.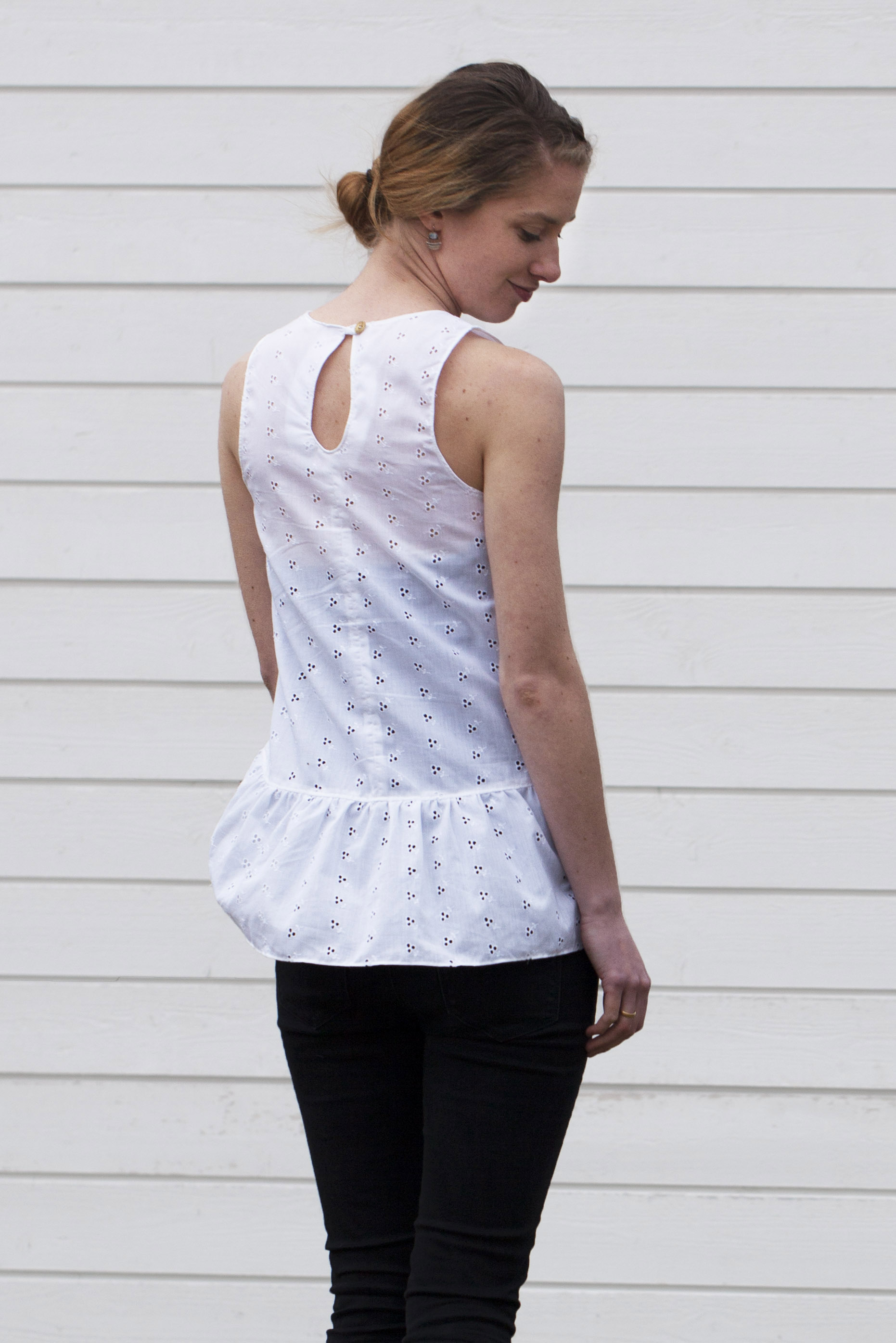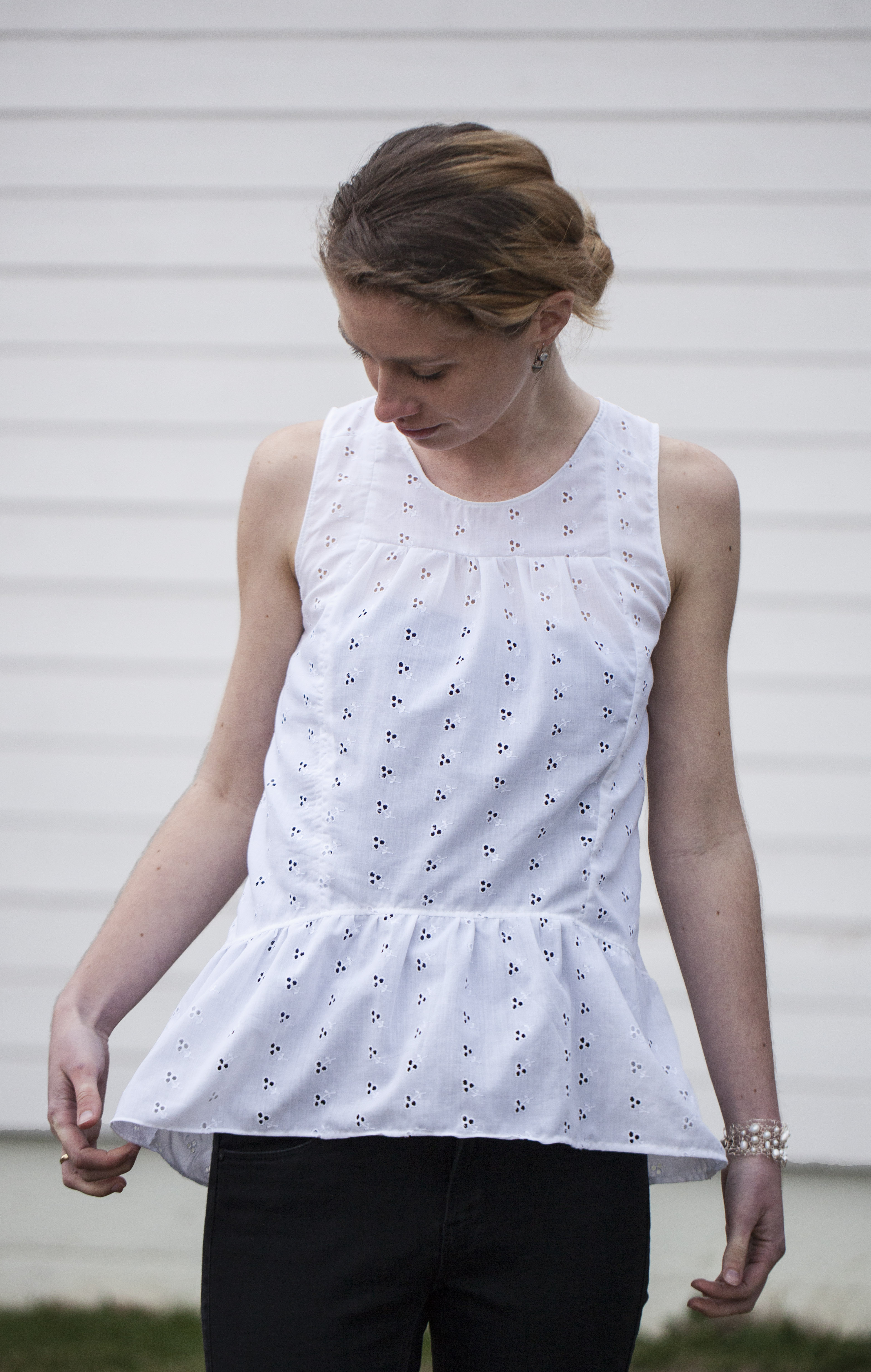 I had no idea how much I'd like this style before I tried it on for the first time! It's so easy to wear, I don't feel overdressed, but still special and put together. Inspired by Fashion Revolution week and especially Emily's Makers for FashRev, I decided to go for thrifted fabric for this top. Or – as thrifted as it can get here in Tromsø, I don't really know if there's a store where I could get thrifted fabric.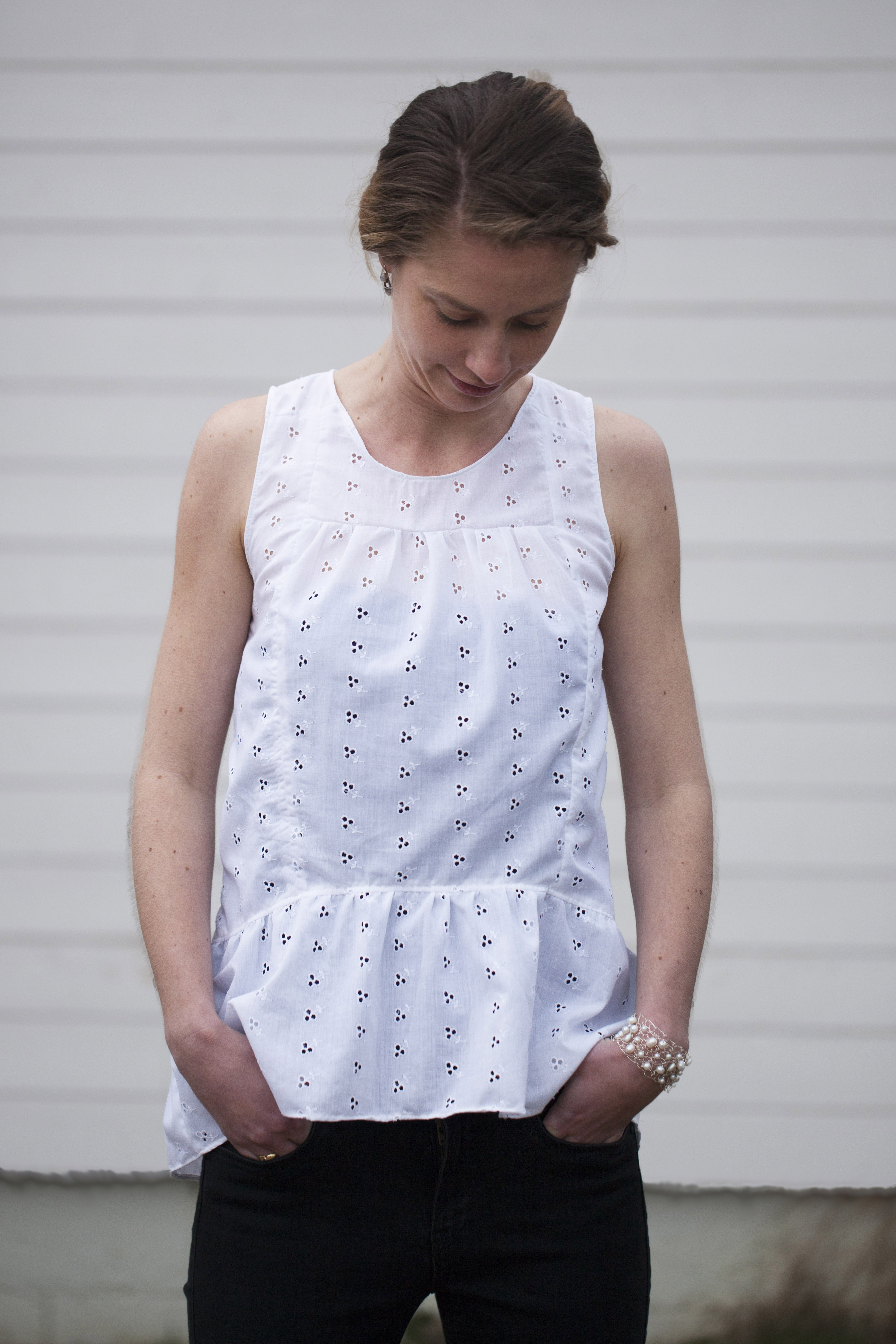 But this white eyelet cotton fabric comes from my mother in law's fabric closet. Last summer she asked me to take whatever I liked from the closet, as many fabrics have been lying there for a long time. I ended up with 5 or 6 fabrics, one of those was about 1.5 yards of this pretty eyelet. It feels really good to know that I made something really pretty out of fabric that was just lying around!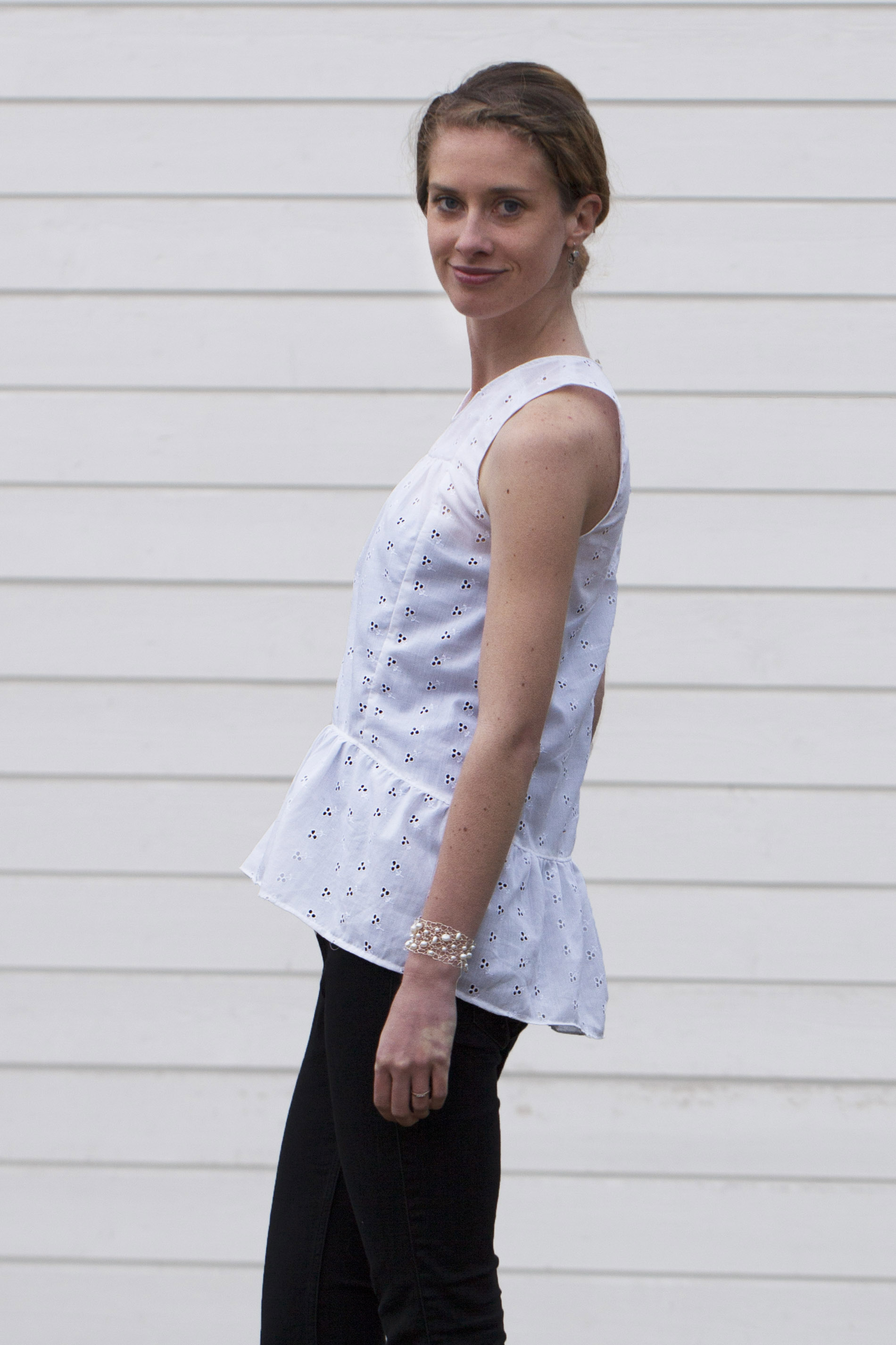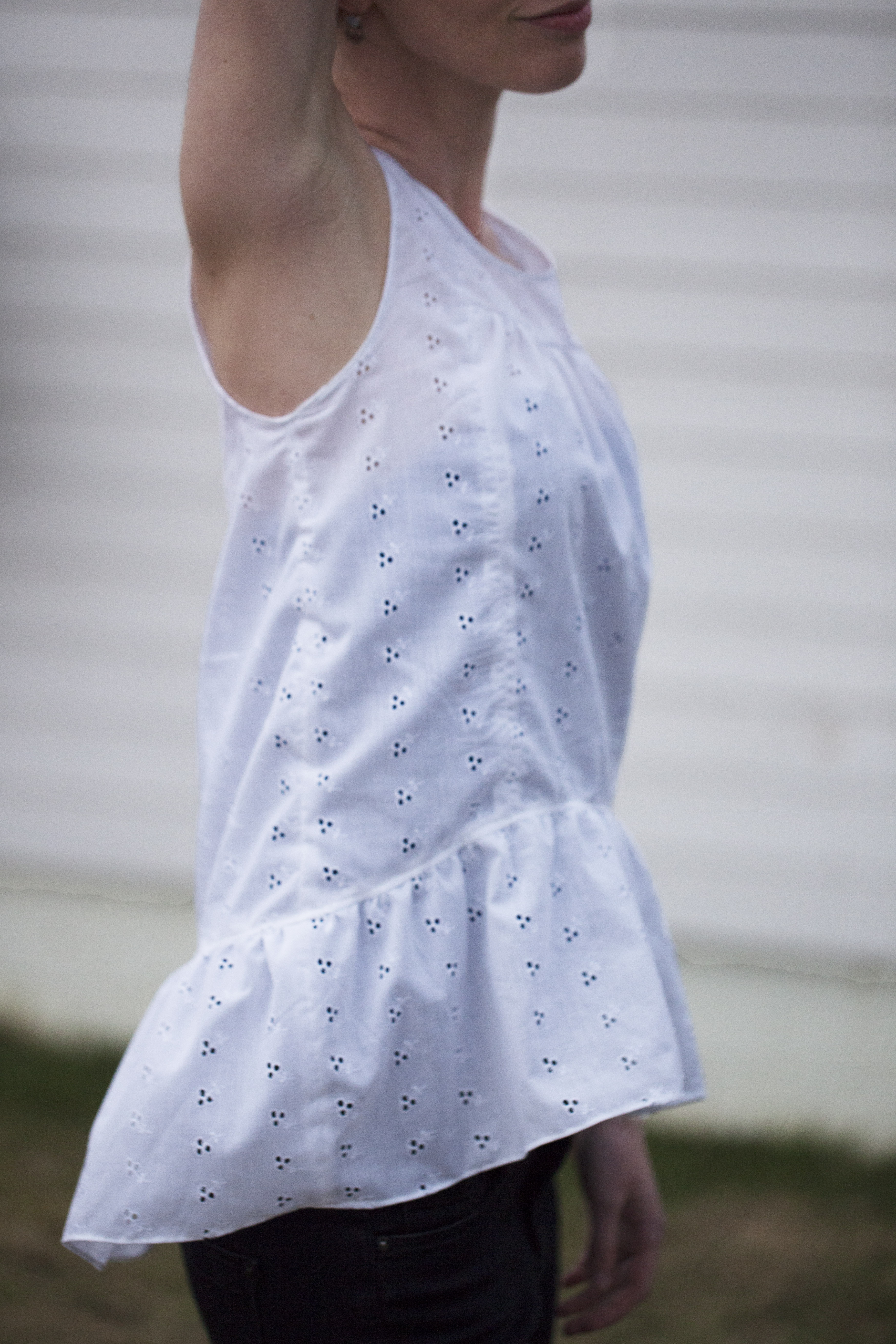 I was a little worried that the fabric would be a little to stiff, since Kimberly mentioned that flowy rayon fabrics might work best for this style, but I love the result! The white eyelet and the slightly poofy ruffled high low hem give me a bohemian feeling which I quite like. I did already wear the top to work and on several more occasions.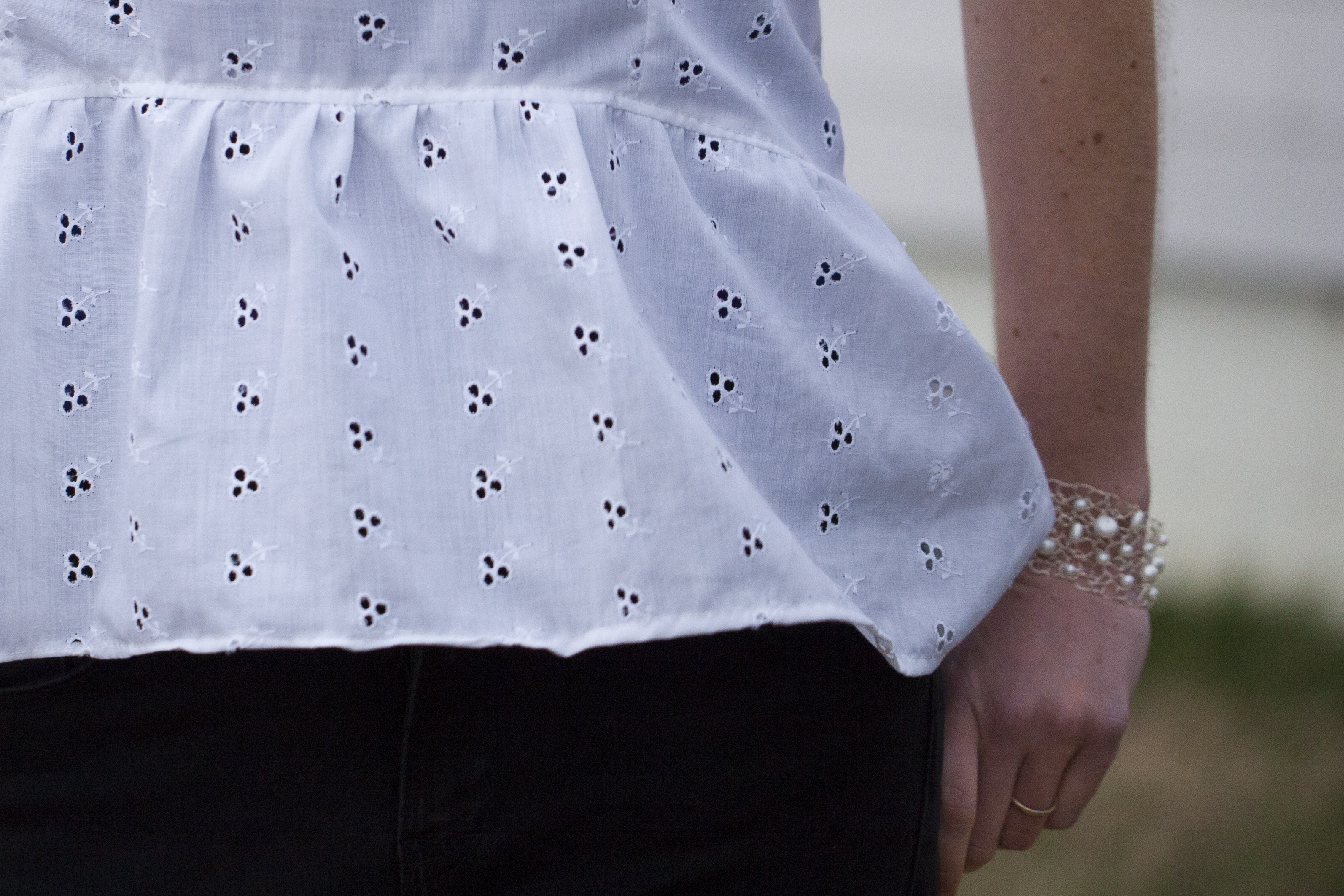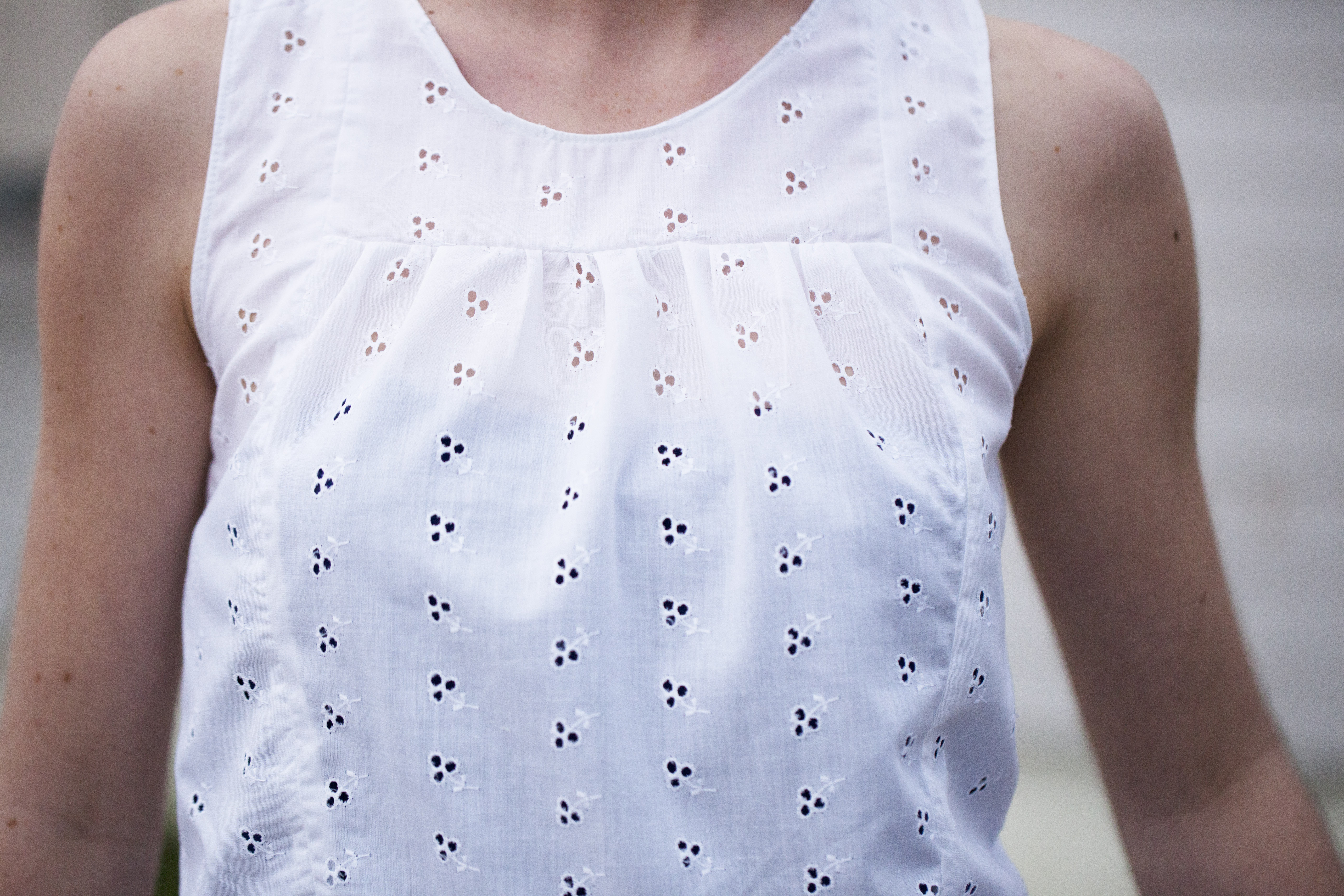 As you can see on some photos, my top has a seam in the back – this seam was removed while we were testing, since it wasn't really needed as a design element. I also really like that  a sleeve option is going to be added, since it makes this top even more versatile. I love the shape of the top, but I had to wear a strapless bra in these pics to make sure the straps weren't showing. In casual settings I wouldn't mind if a strap was showing, but for work, for example, the little sleeves added are perfect to make it appropriate for every setting.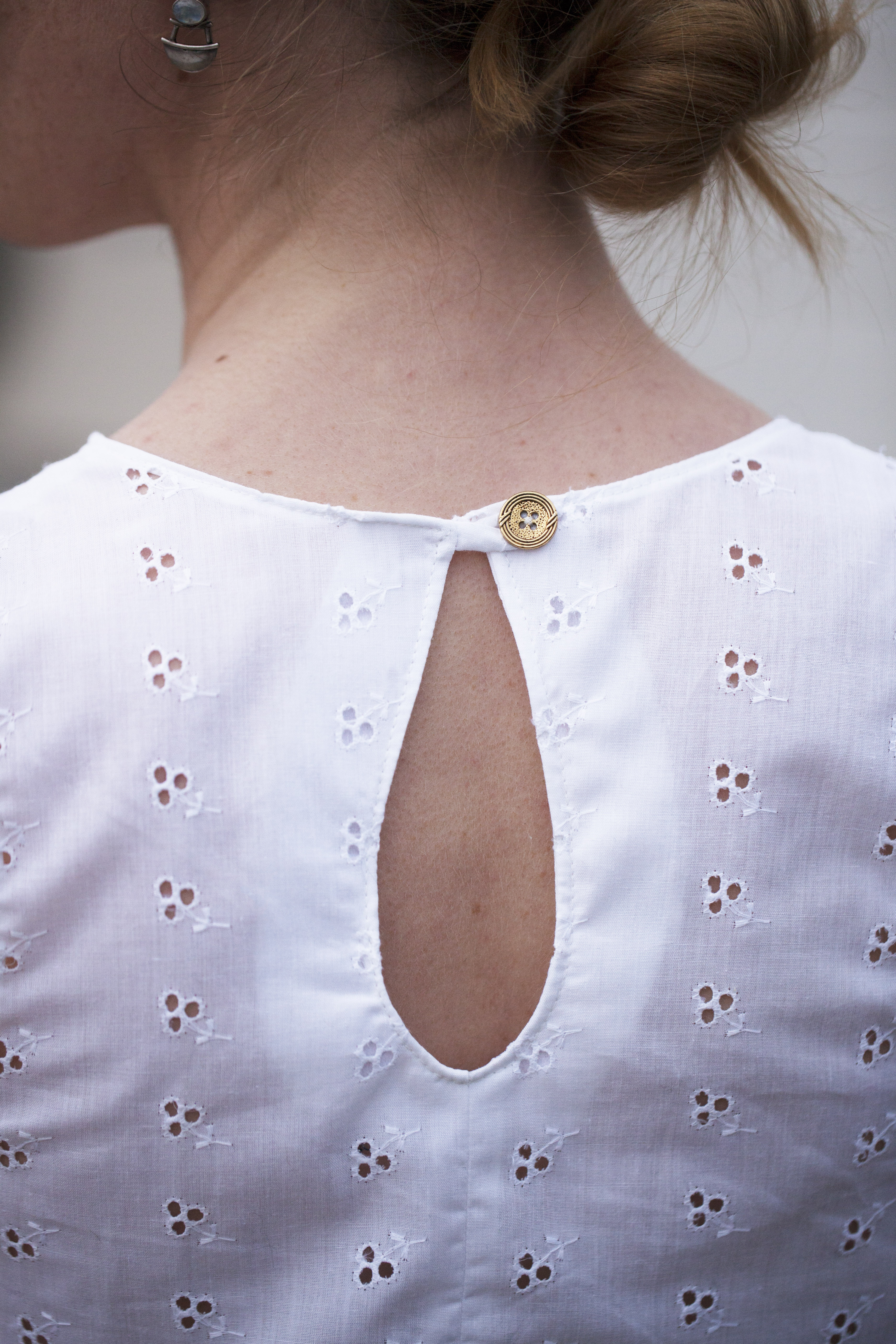 My version is pretty "boring", since I just used one fabric, but imagine how much fun you could have with mixing and matching fabrics – for example at the yoke and shoulder accents or at the middle front piece or at the ruffles! I hope I can find the time to experiment a little with some versions made with different fabrics.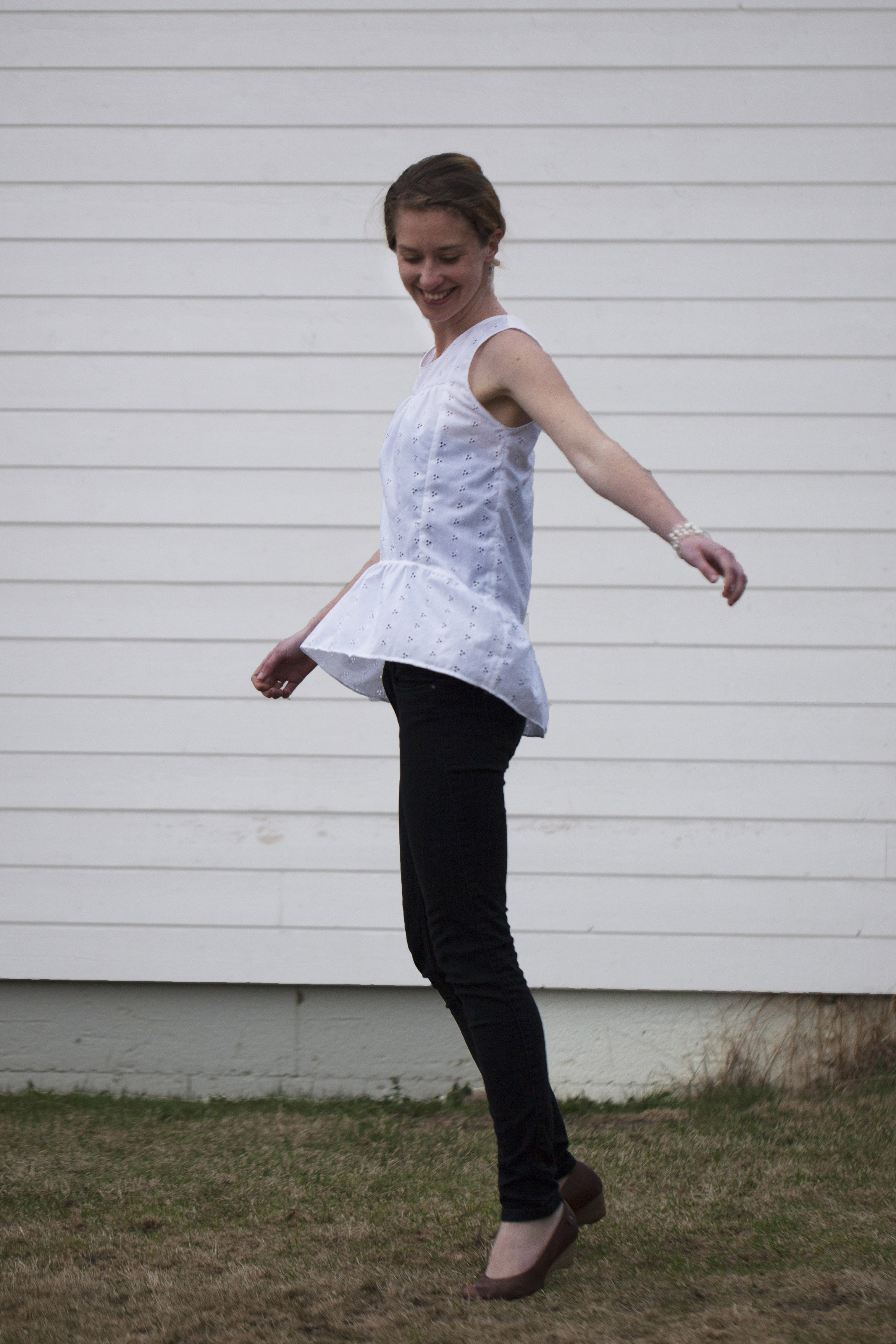 Head over to Straight Stitch Designs to buy your copy of the View Ridge Top, it's for sale for 8 USD until next Sunday!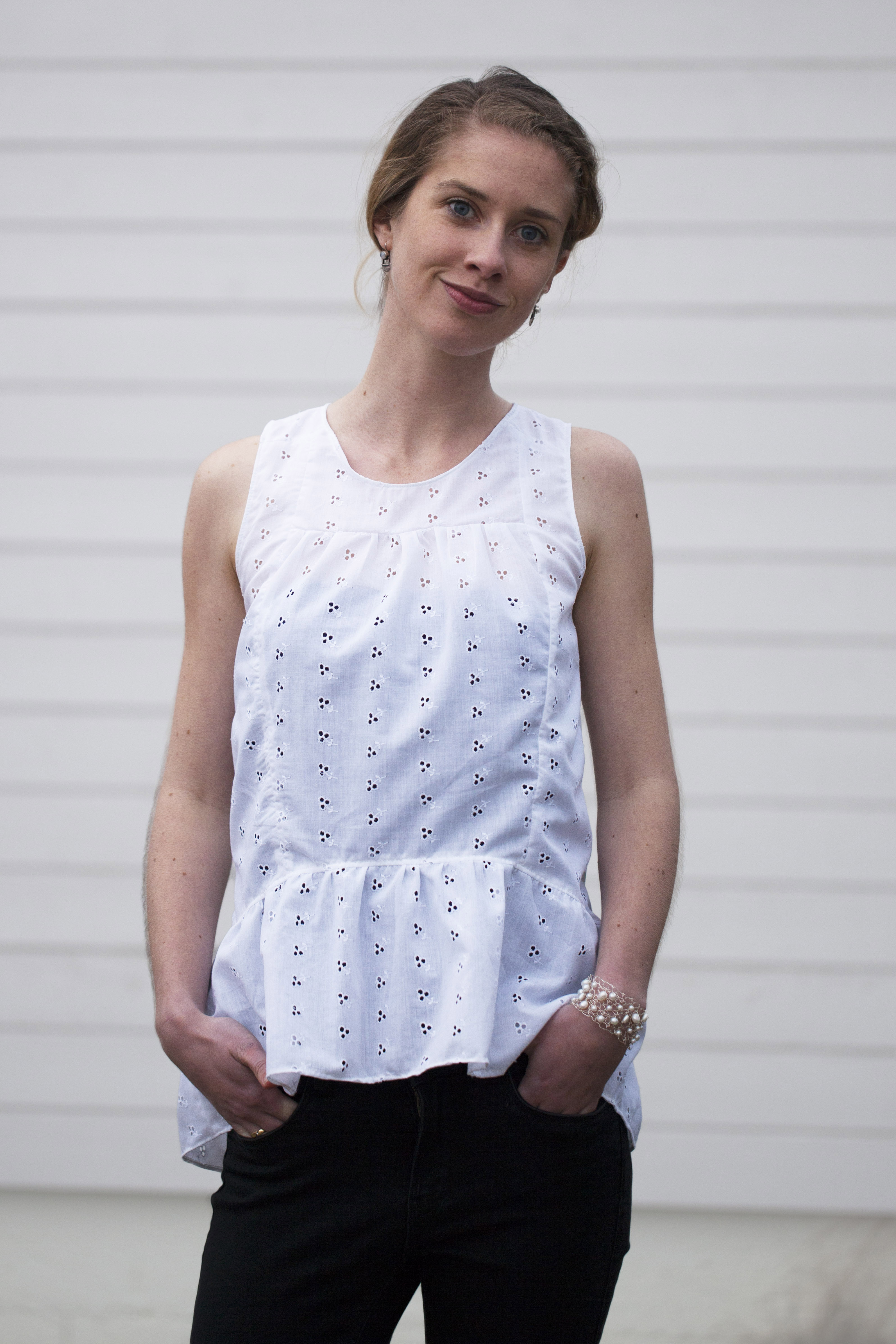 – This blog post contains affiliate links, but all opinions are, as always, my own. –