May 17th is the Norwegian National Day, the day when Norway got its constitution in 1814. The amazing thing about the Norwegian National Day is that it's celebrated so differently from many other National Days. There aren't any military parades, but the day is all about the children.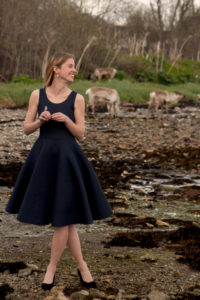 They parade through their towns and they get to eat as many sausages and ice cream and drink as many soda as they want. There are flags everywhere and everything is decorated in blue, red and white. You can see some photos of the day in our local newspaper. Here is our breakfast table this morning – our dog loved it, too:
Norway has a national costume, a "Bunad", and if there is one day in the year people wear it, it's May 17th. Each region has its own costume and many young women (and men!) get their own for their confirmation. They are absolutely beautiful and really expensive – like 6,000 USD and above for the costume itself and the corresponding jewelry. Since I didn't grow up in Norway, I don't own a Bunad, but I'd love to have one! My grandmother was from Norway and I'd love to have a Bunad from the region she came from, although I don't live there today. I borrowed a pic from Bunadrosen to show you what it would look like: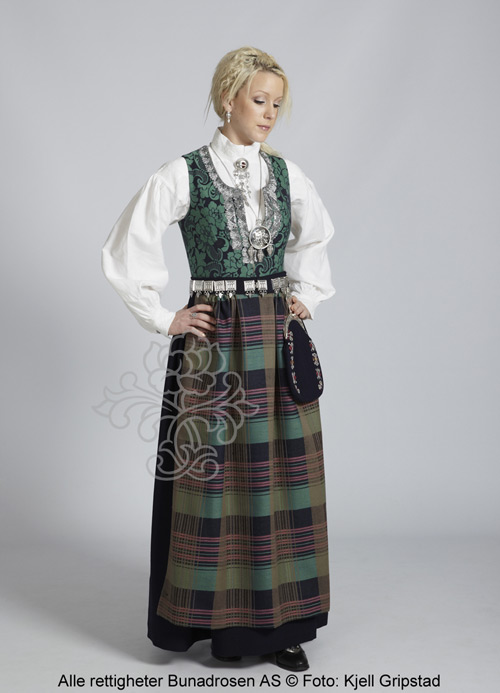 But since I don't own a Bunad (yet), I had to make something else to wear. I ended up hacking the Charleston Dress by Hey June Patterns – and I love the result! I was inspired by this dress from SewVee and ordered the same fabric from Fabric Godmother, although in another colour. It's a really thick viscose scuba, more like a neoprene than normal scuba, actually. I loved the idea of a circle skirt with raw edges, but I wanted a different bodice. Luckily I had just tested the Charleston and knew the fit was spot on. So the decision to hack the Charleston was pretty easy!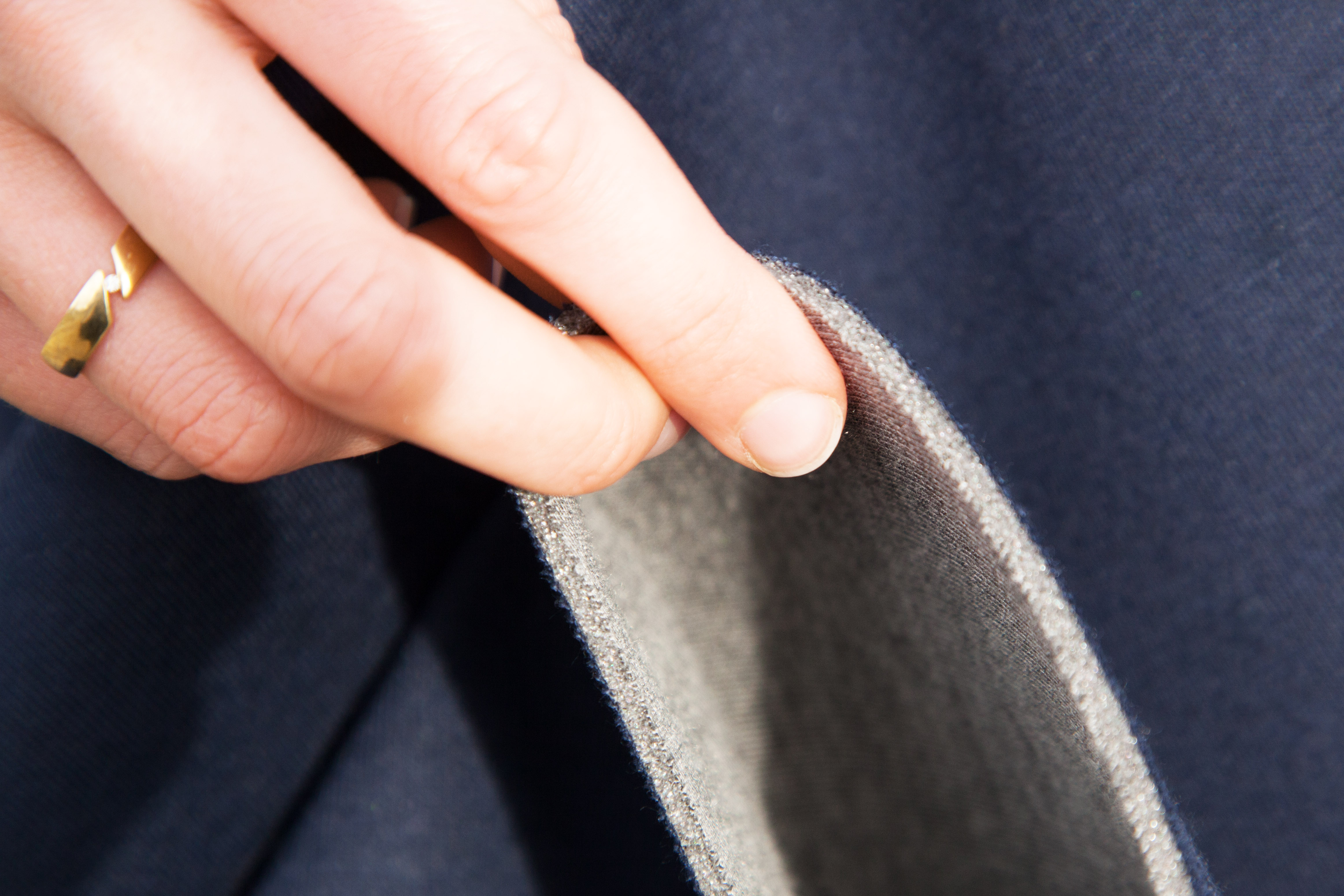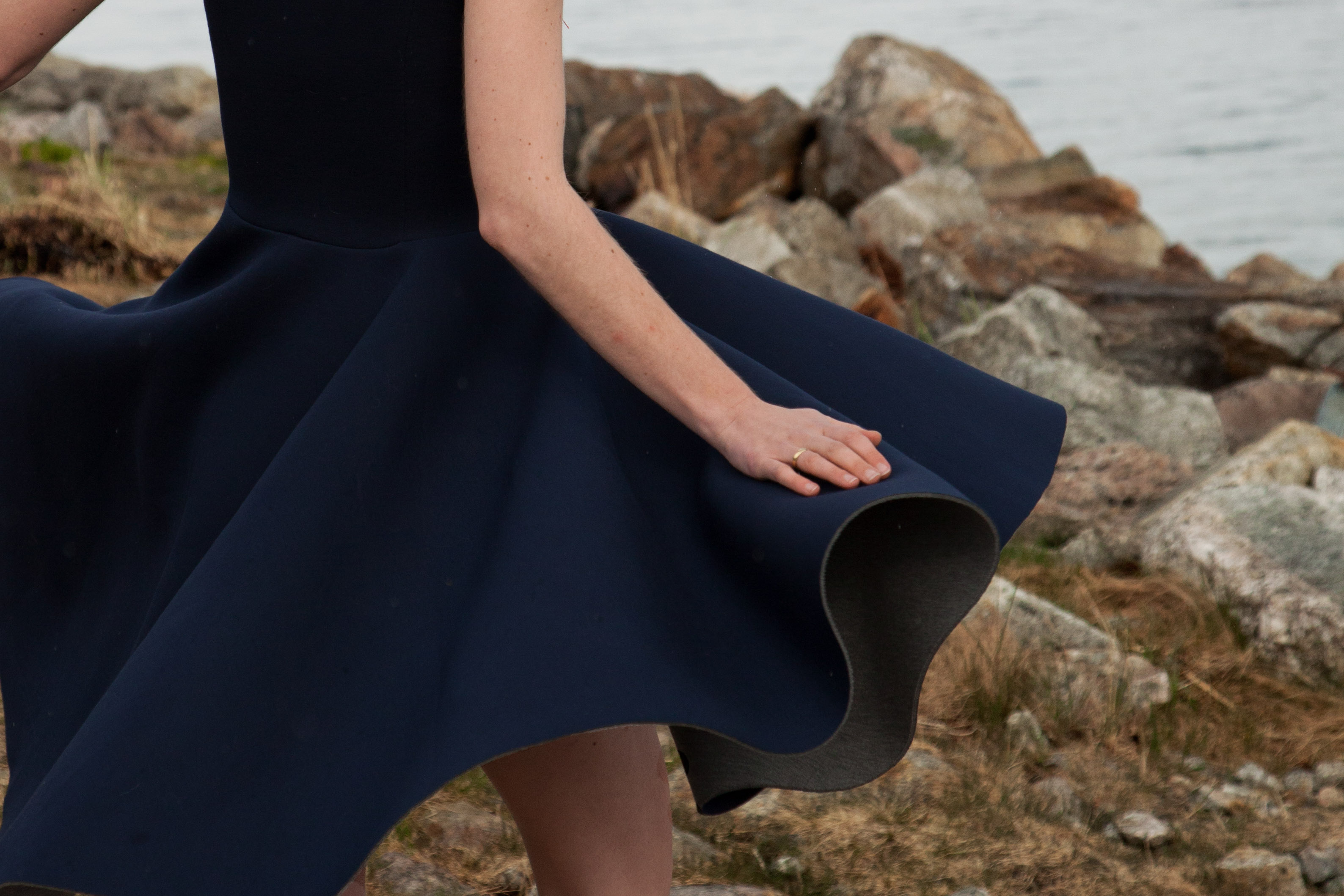 As you can see on some pictures, I am pairing the dress with a Norwegian flag pin – like most people not wearing a Bunad.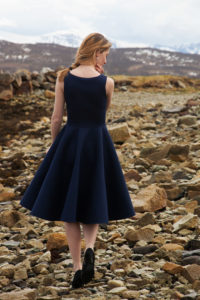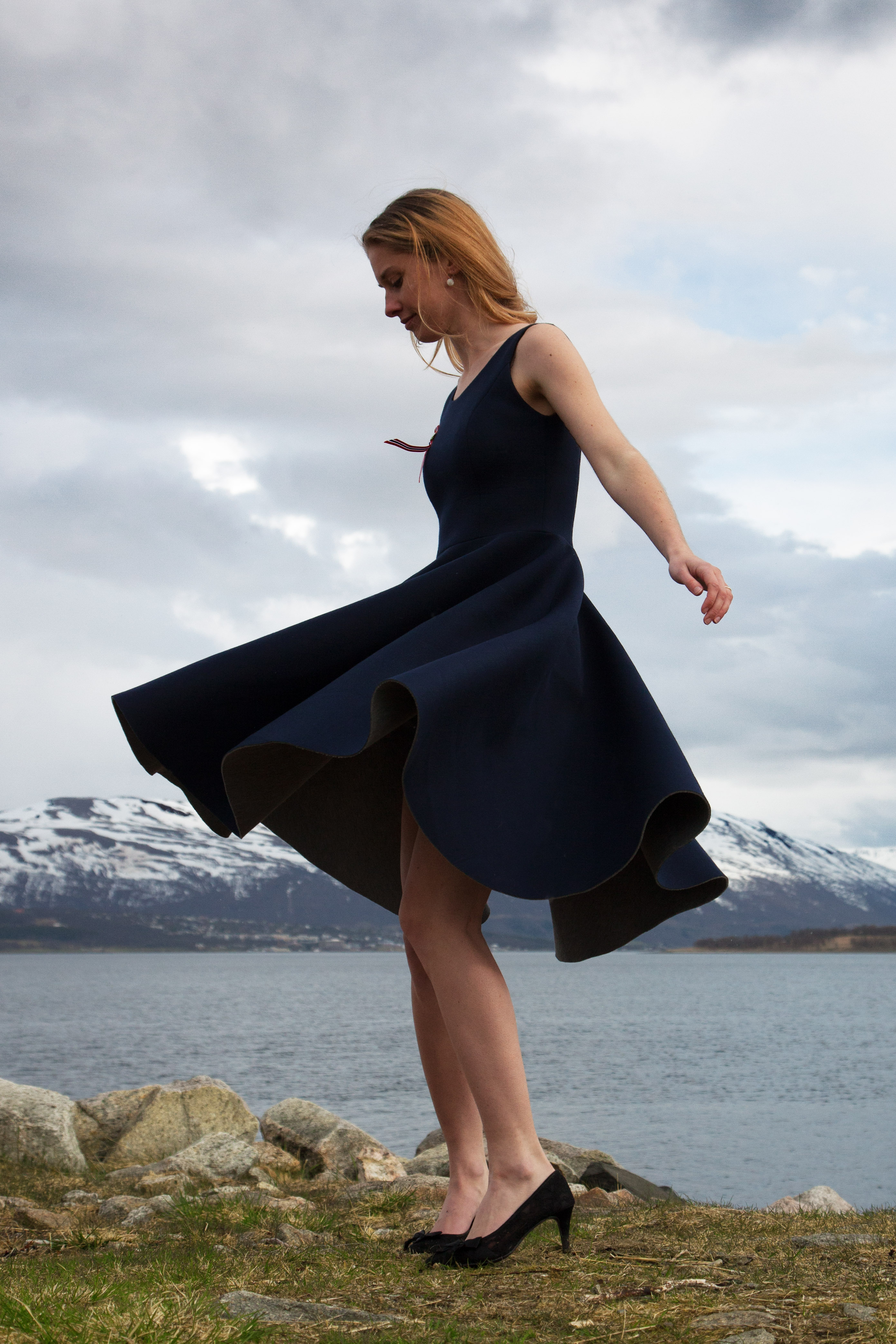 And it was a really quick sew – the fabric is incredibly easy to cut and sew, since it's so stable. Sewing the bodice, cutting a full circle skirt (hooray for extra wide fabric!) and attaching it to the bodice was done in 2 hours or so. And once again – no hemming!! Heaven!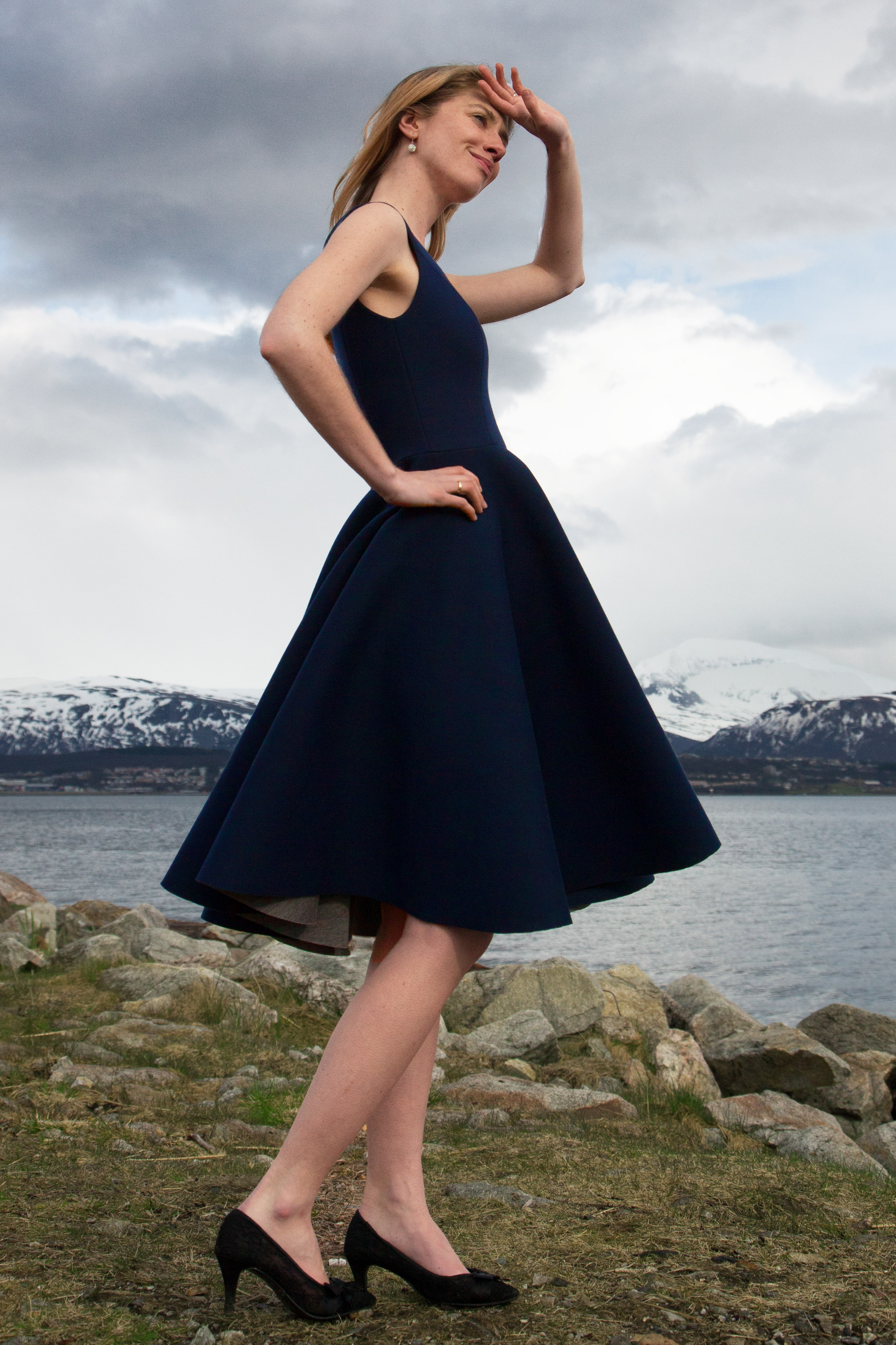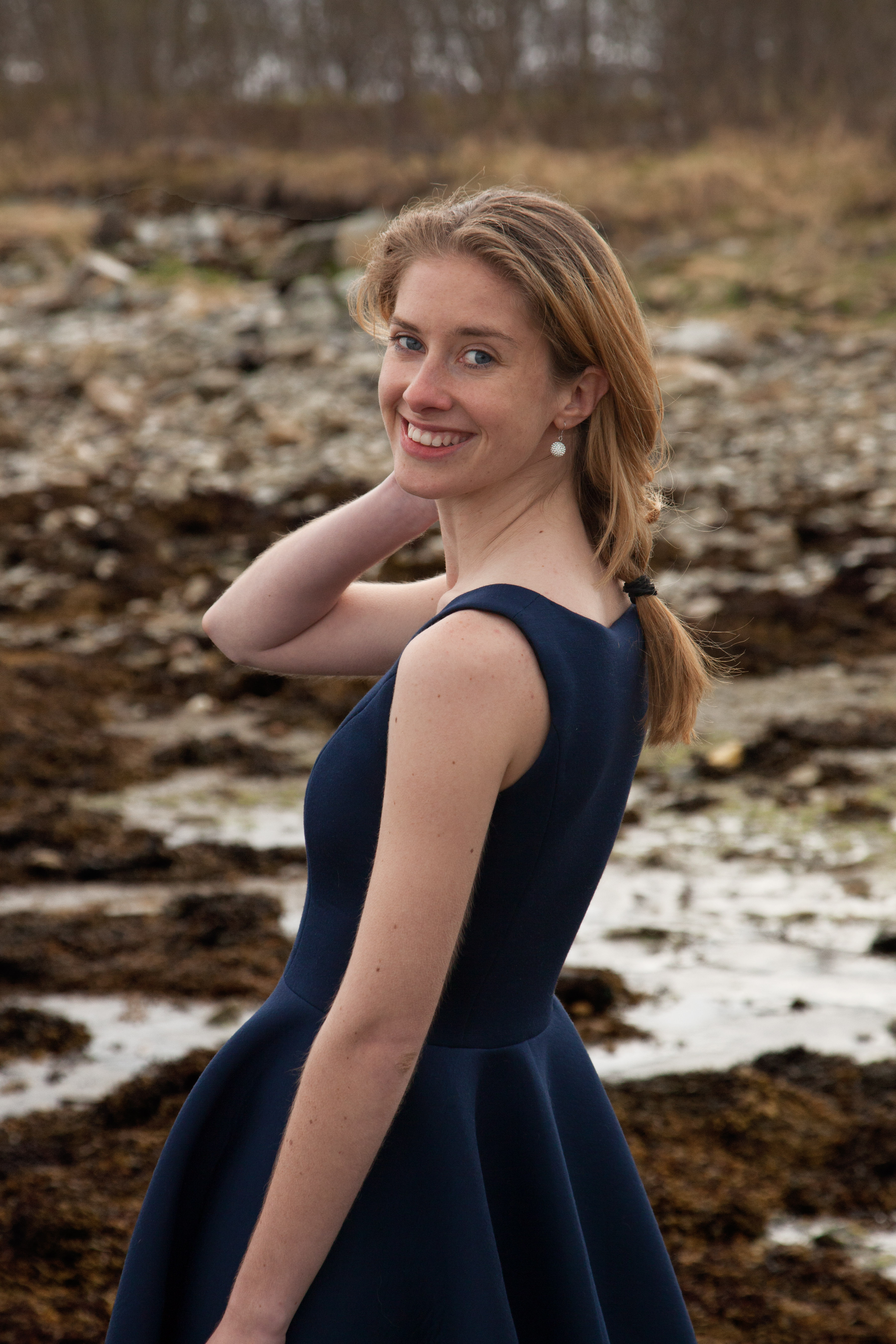 I wasn't really sure how to finish the bodice, though, and tried making a lining of thin viscose jersey, since I didn't want any seams showing. It worked o.k., although pressing the thick scuba isn't really easy. And I managed to sew the right shoulder strap of the dress to the left shoulder strap of the lining!! Talk about making yourself some extra work…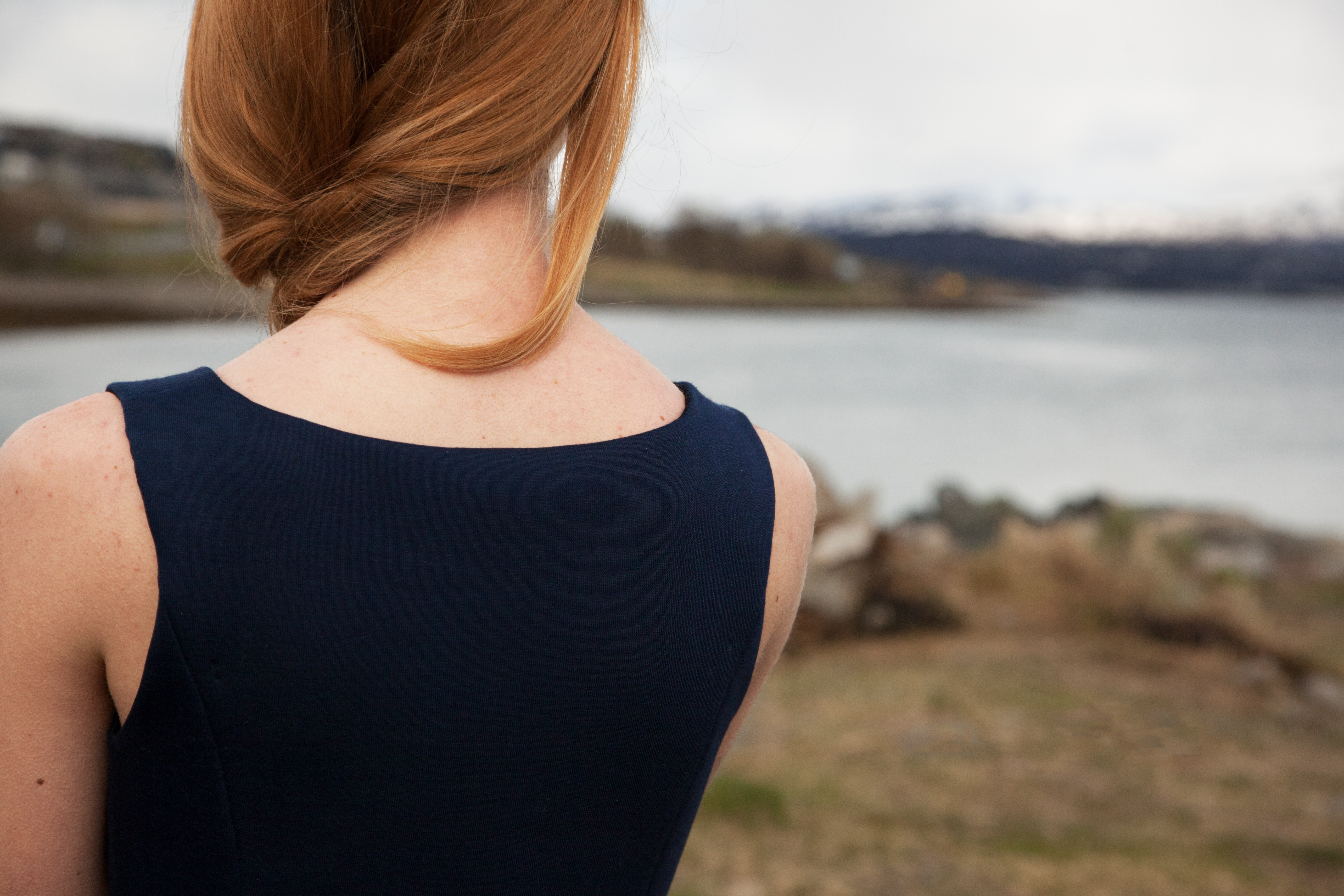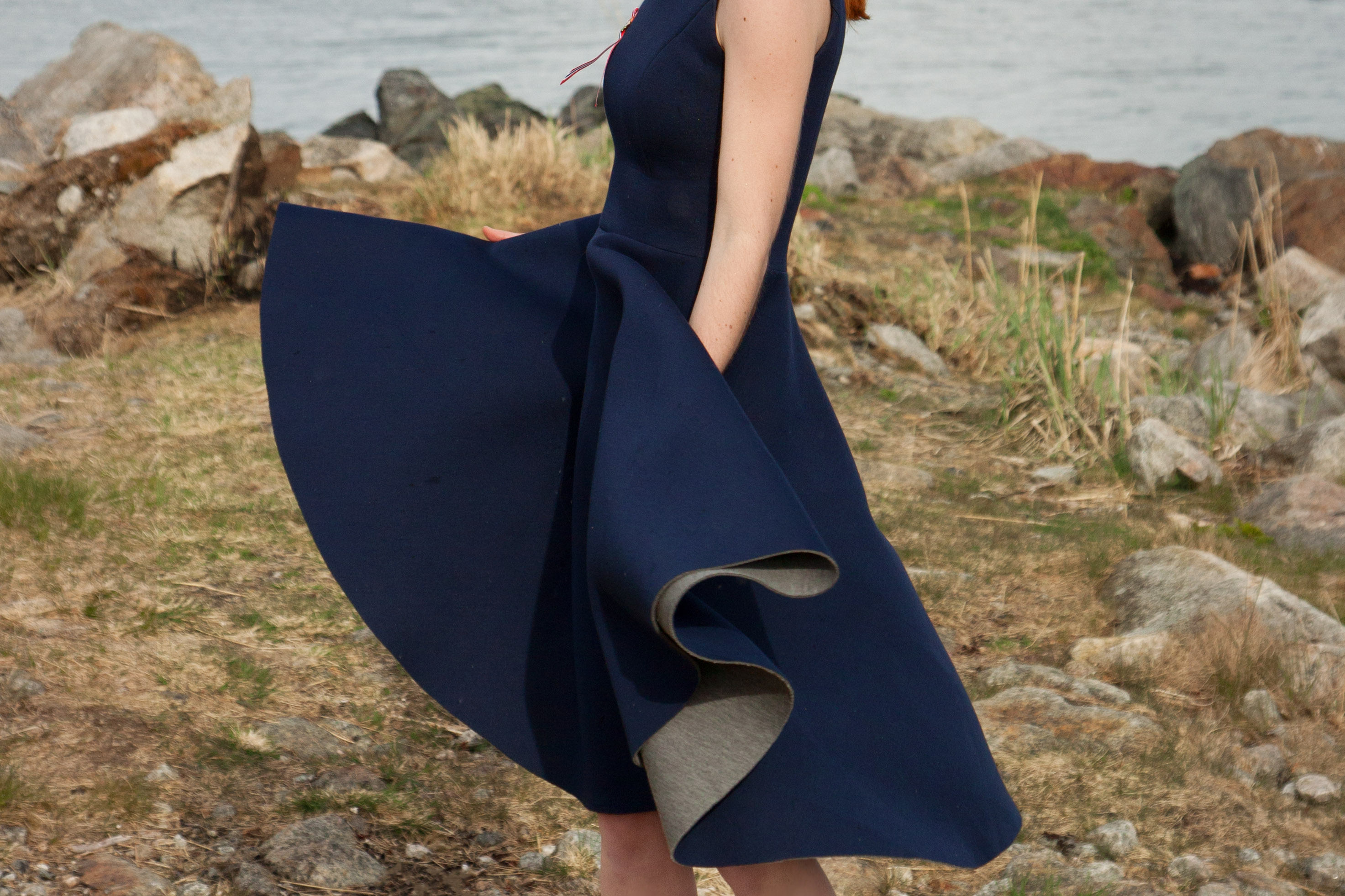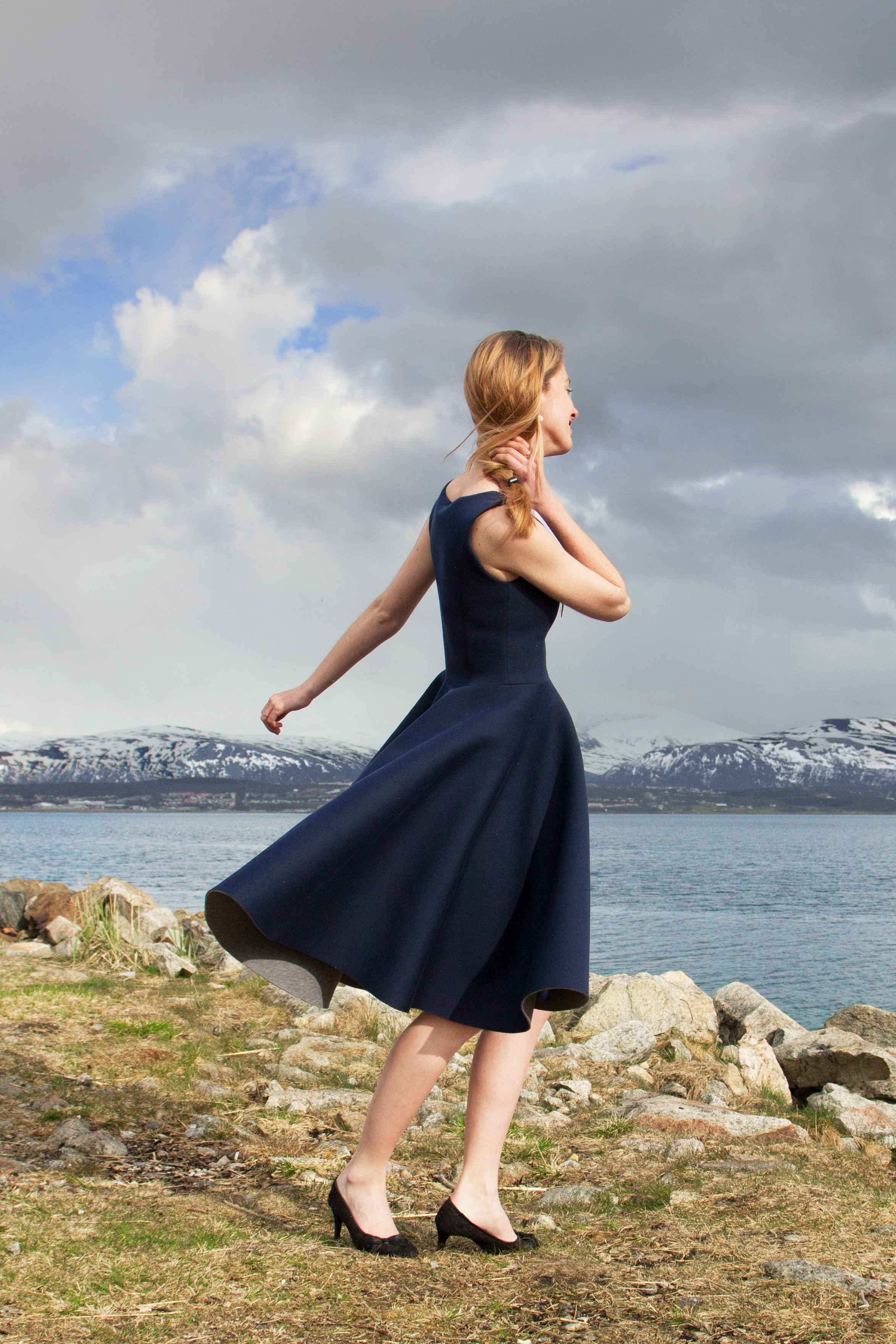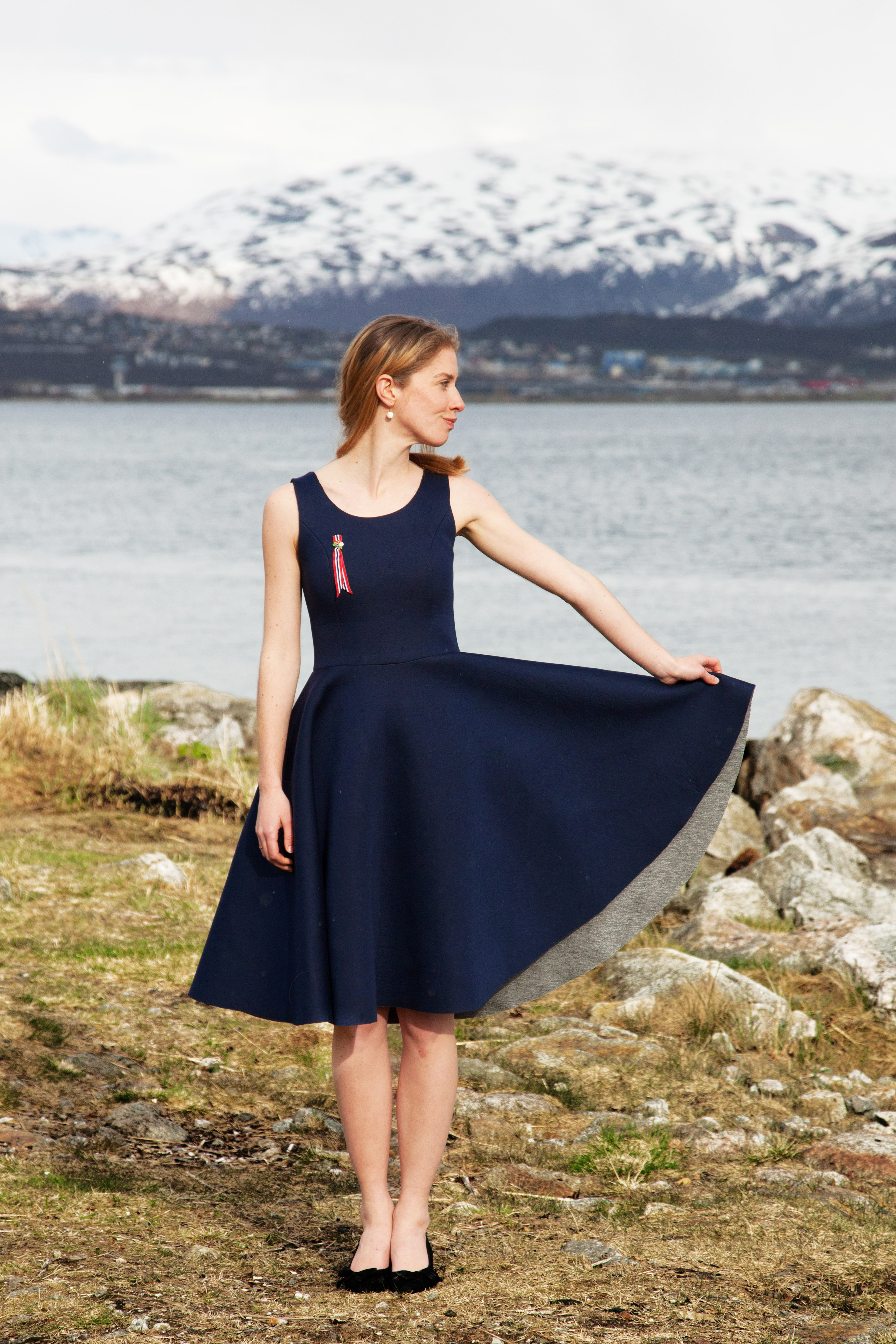 To get the lining to stay on the inside of the dress, I hand-tacked the lining to the inside of the fabric, something that luckily works really well, since the fabric consists of three layers. On one or two of the pics you can still see that the shoulder straps are a little uneven here and there, because the lining is showing a little bit, but it's good enough. I absolutely love this dress, but it's obviously not a dress I'll be wearing all the time, so I'm fine with the way it is.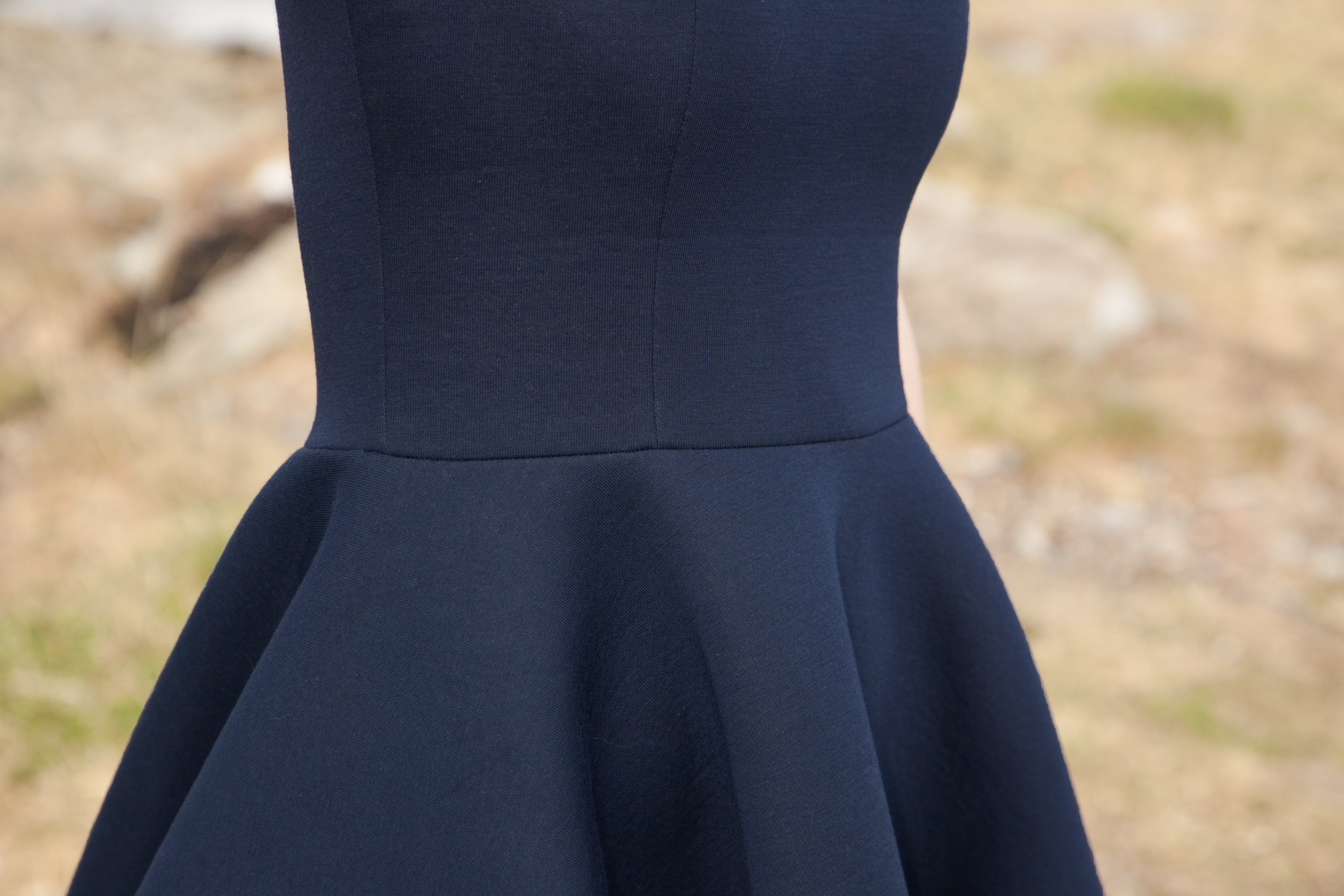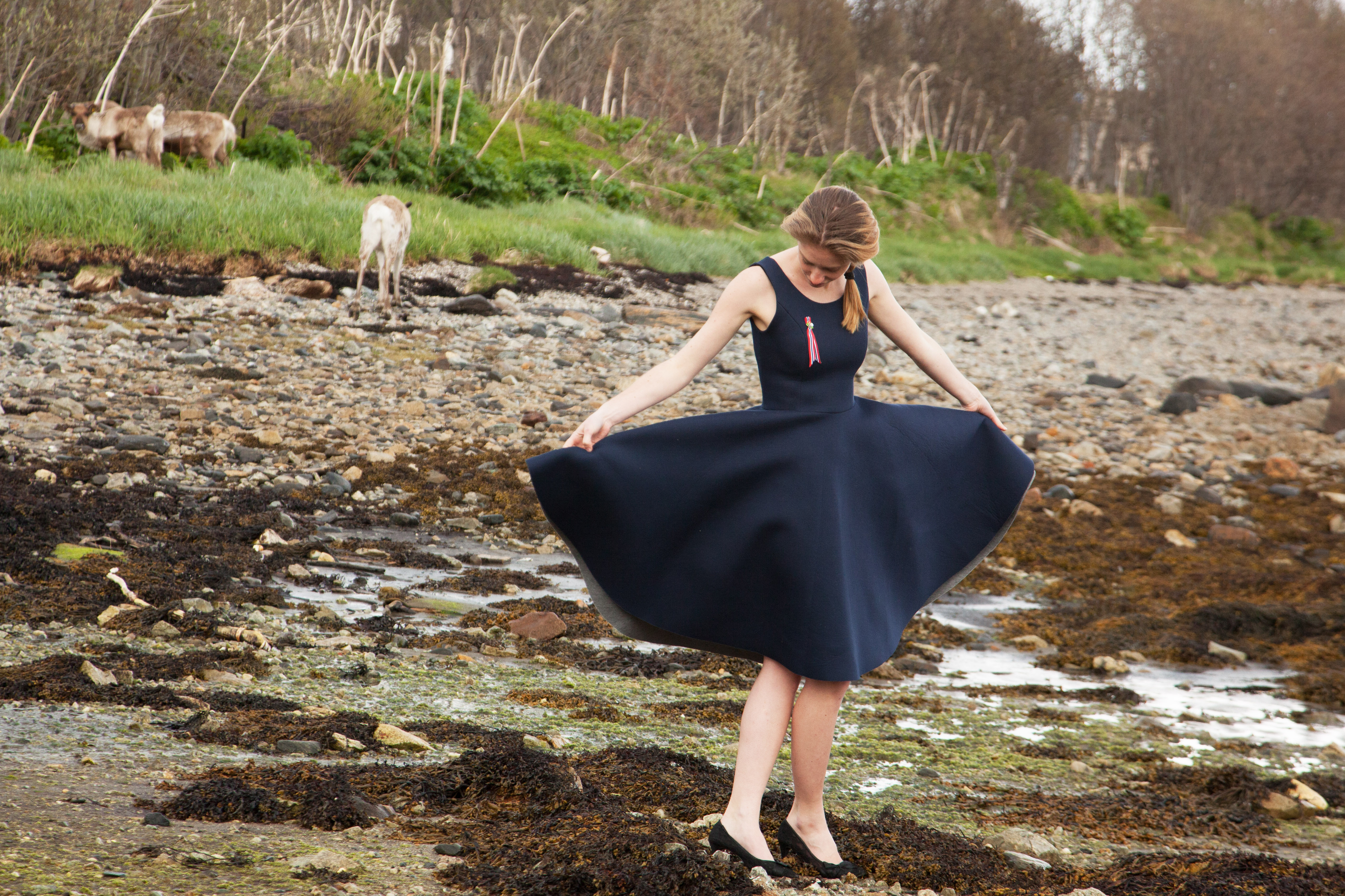 I had the best time taking these pics! (Hence lots of pics – sorry for the overkill!)  It was so much fun twirling and we even found some reindeer! They aren't really that exotic here, they walk around this area during spring and summertime, sometimes they just stand in the middle of the road, or they eat people's flowers in the gardens. And I love the fact that I don't have to freeze anymore while taking pictures. 😉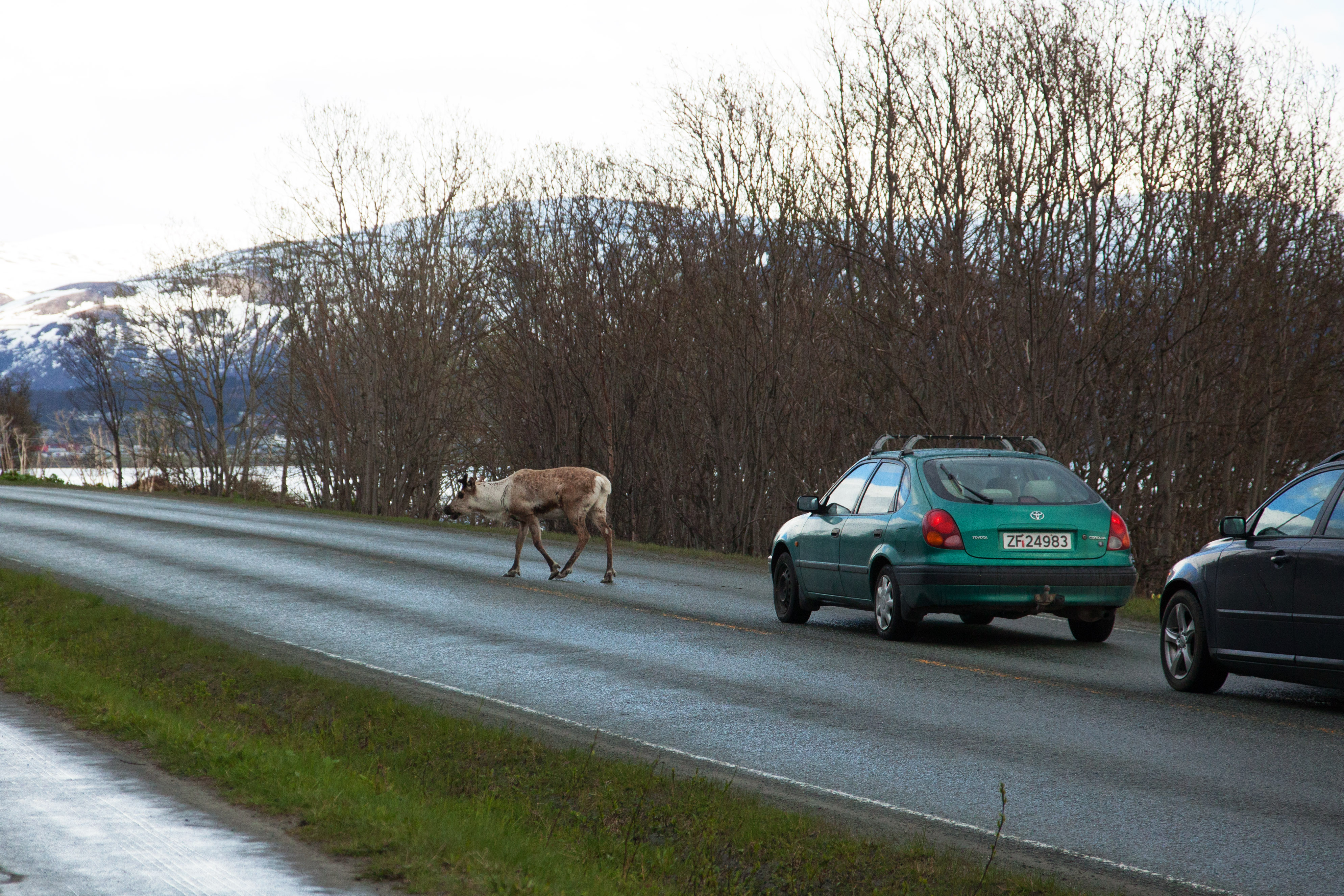 And the dress works perfectly with my new Lisbon Cardigan, which I am pairing this dress with today.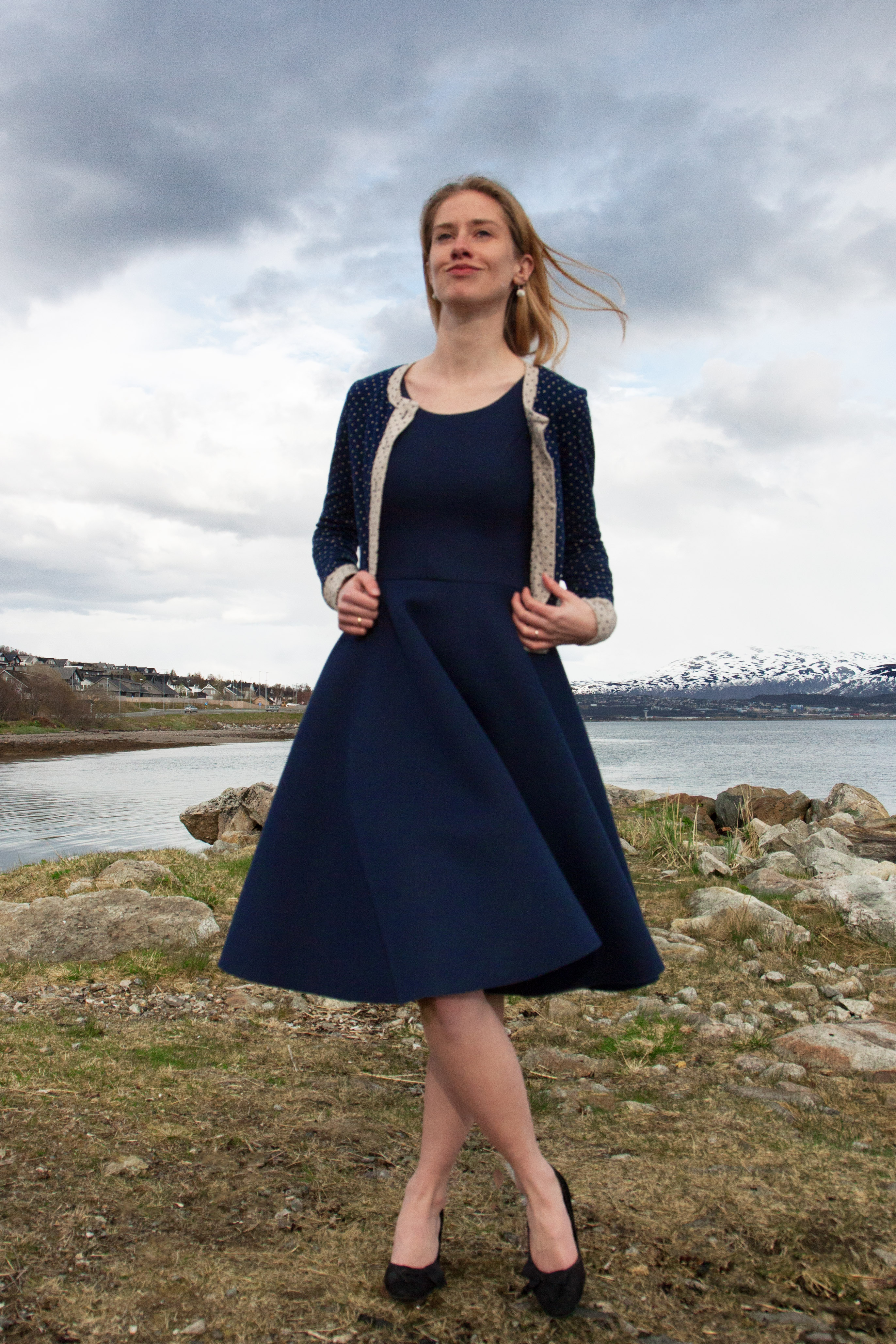 Anyway – Gratulerer med dagen!,  as we say in Norway – meaning "Congratulations on the Day!"