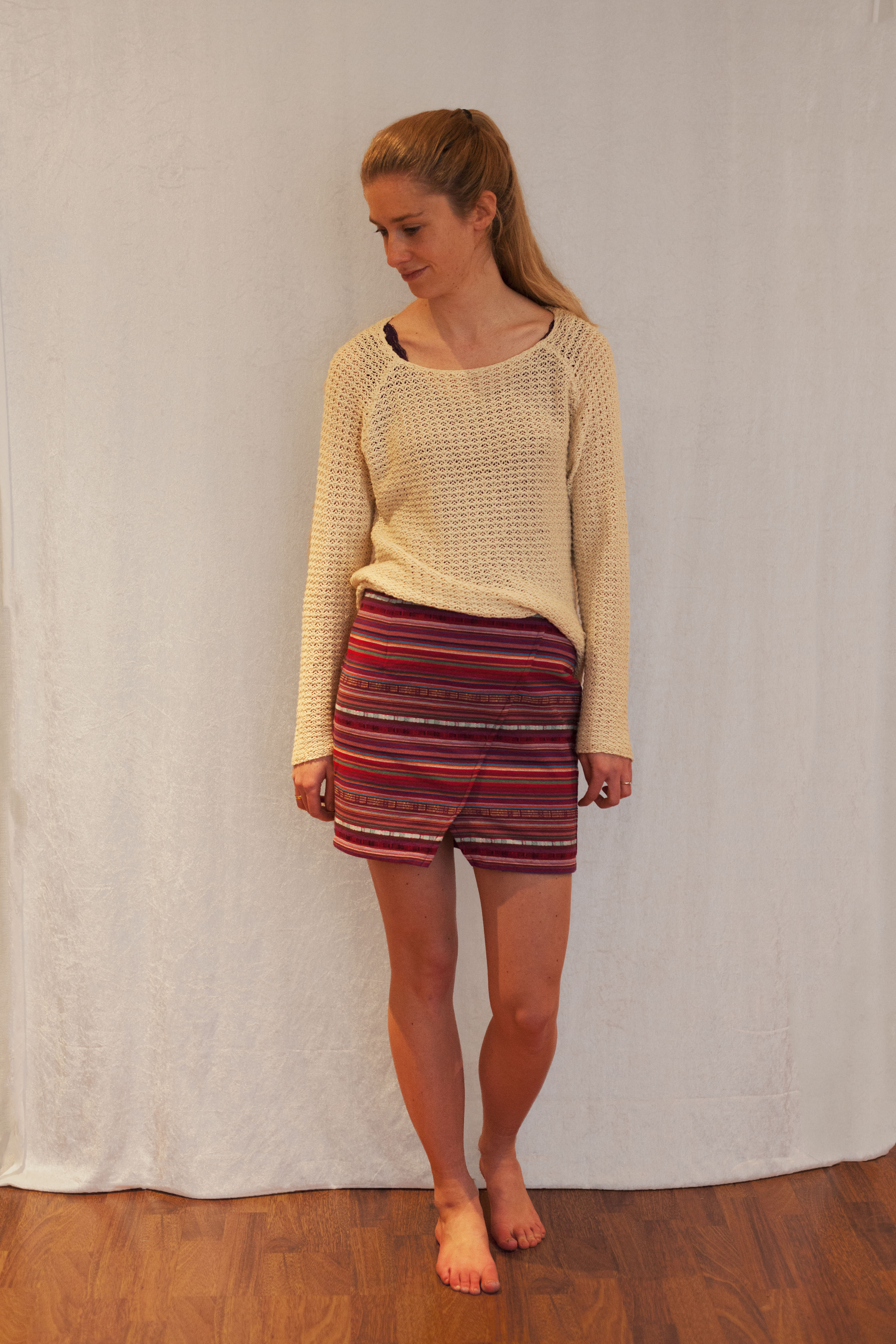 Somehow I always want to start my blog posts writing 'A while ago…' – and I do also know why that is. By the time I post something, it has often been a while since I made that particular item.
And today's project is no exception! A while ago I made a Nascha skirt from Named Clothing. The skirt looked fun with the unusual construction in the front. I knew instantly that I needed to make it out of fabric that was a little bit sturdy and not too shiny or glittery, since the skirt is quite short.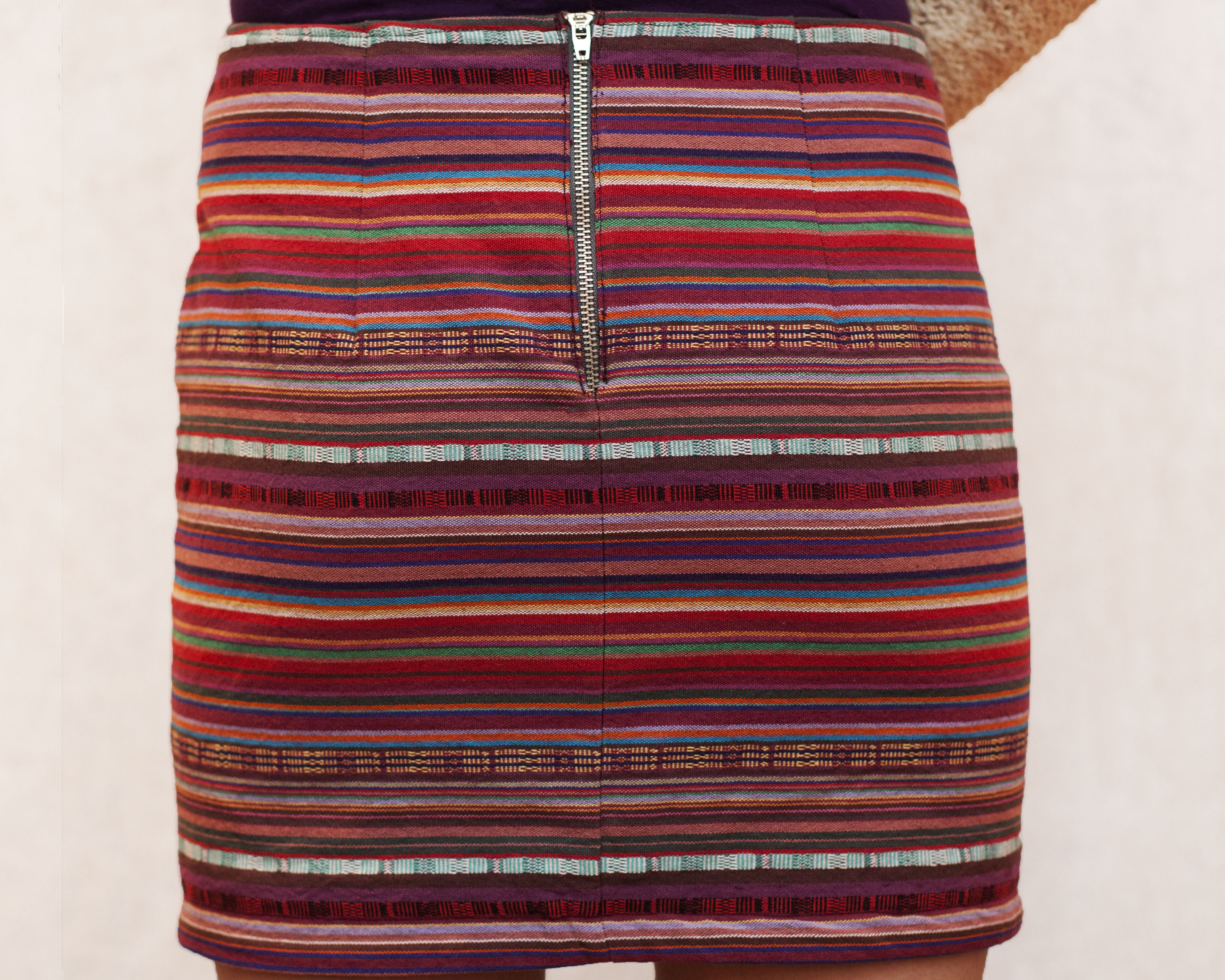 I ordered some cotton fabric on Easy from China, I think it is meant for bags or home decor sewing, but it worked great for the Nascha! And I definitely had a lot of fun trying to match the stripes as well as possible. Named Clothing has actually connecting lines on each of the main pattern pieces and that makes it quite easy.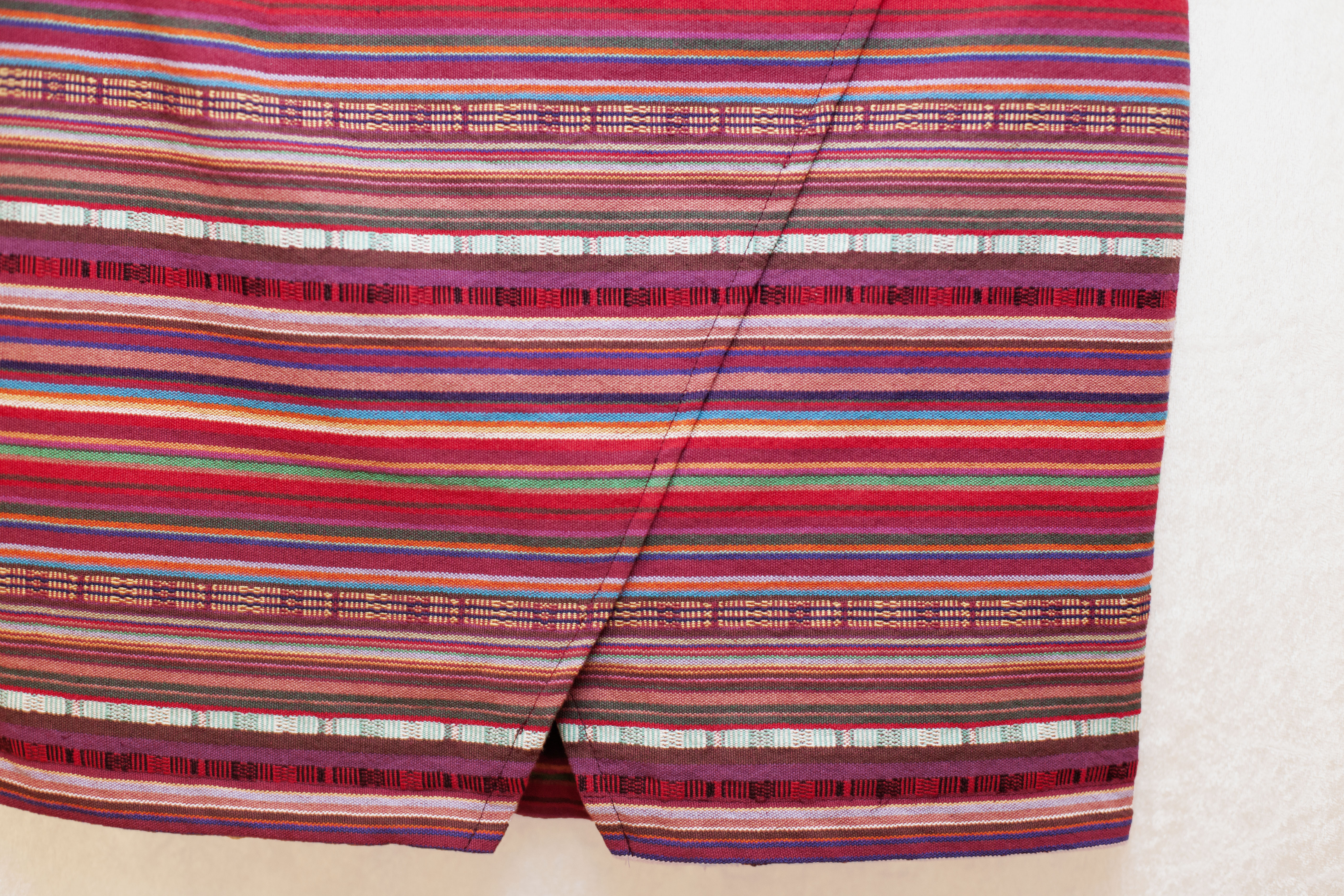 Another great thing with Named Clothing patterns is the fact that the pattern pieces are shown with and without seam allowances, which makes it easier to modify the patterns. On the other side: the different sizes can be found two and two in different files and are printed in a way that makes it hard to grade between different sizes – at least that's what I thought, but I might be wrong (maybe it's super easy and I just didn't understand it?)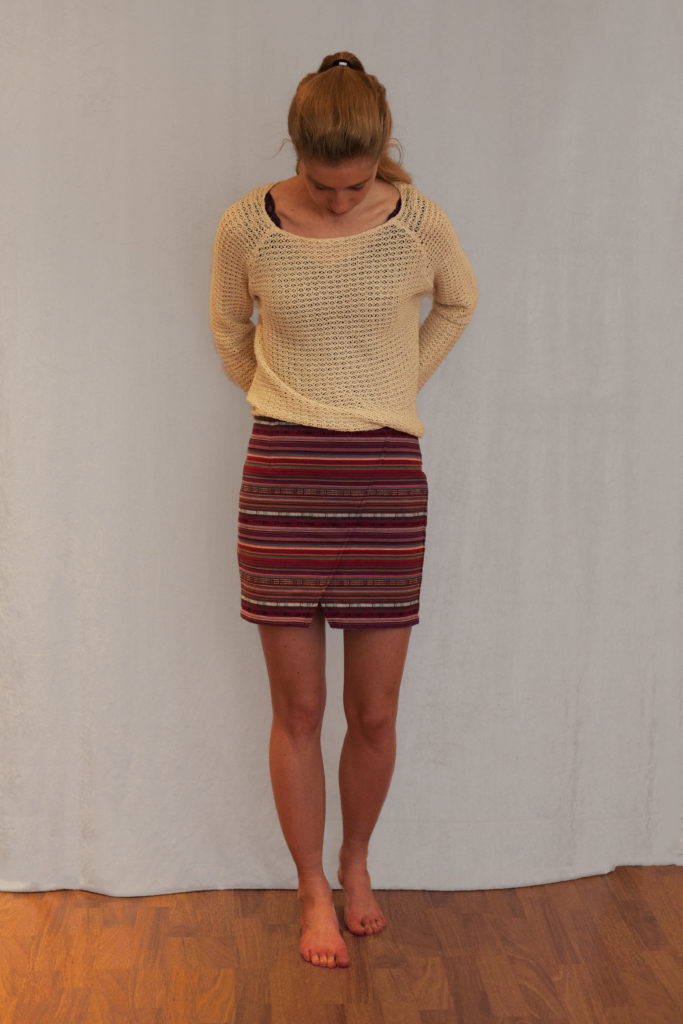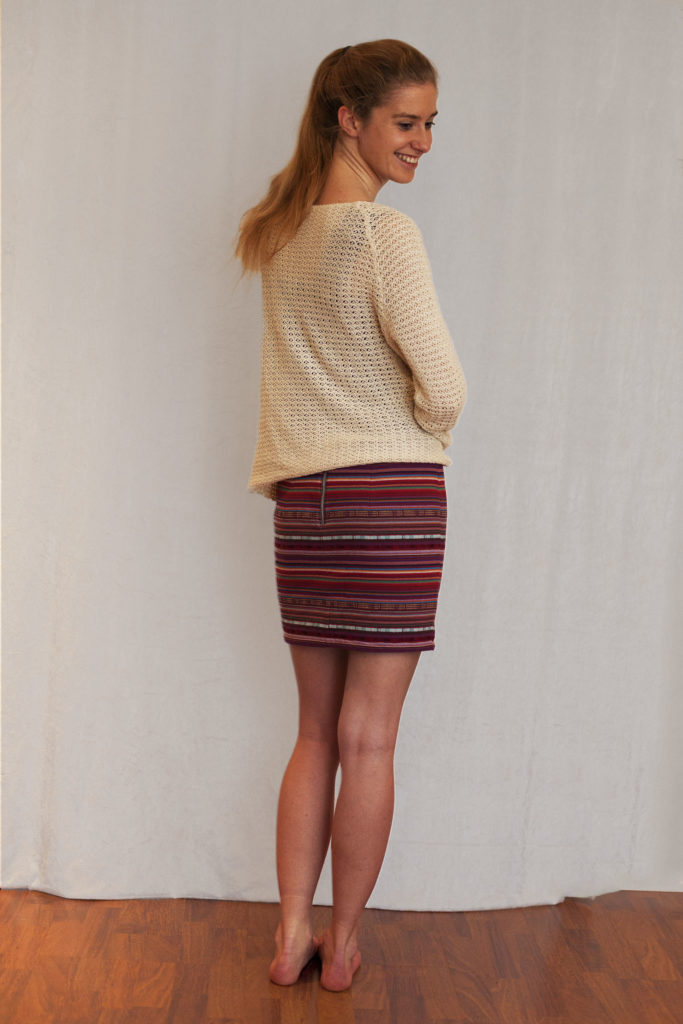 The Nascha is fully lined, something i hadn't done before, but I actually enjoyed the construction and the clean finish on the inside. The instructions are a little bit scarce, but good enough to manage. My main problem was that I sometimes didn't really know how the two front pieces were supposed to be sewn together. It just said: "sew the diagonal front edge" and I didn't really know how the pieces were supposed to overlap.

Because of that I am not 100% sure if the construction of my Nascha is exactly as it should be. It proved a little big in the end and the seam right above the triangle ripped a few times. Once I wore it while walking my (very energetic…) dog and when she jumped into one direction and I had to stumble after her, the seam ripped open. Yeah! Luckily my coat was quite long. =)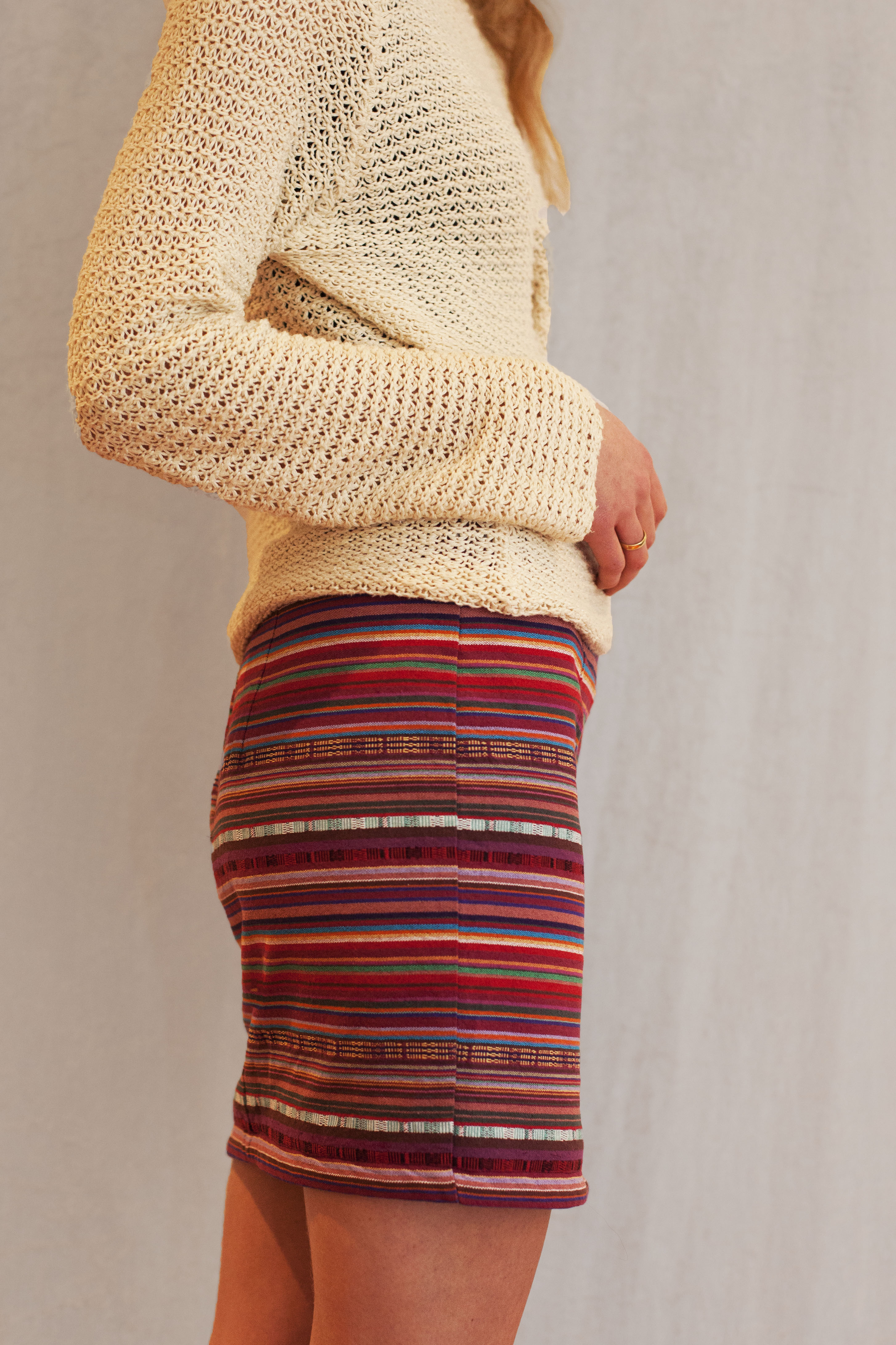 My sister saw my Nascha and wanted a skirt like that, too – but without the seam in the front. I ended up using the back of the skirt, added a split in the back, constructed a new front piece, based on the two front pieces of the original Nascha skirt, and added a dart to the front. It worked great and my sister was really pleased. This adventure into modifying patterns showed me that I actually should dare to modify patterns much more often!