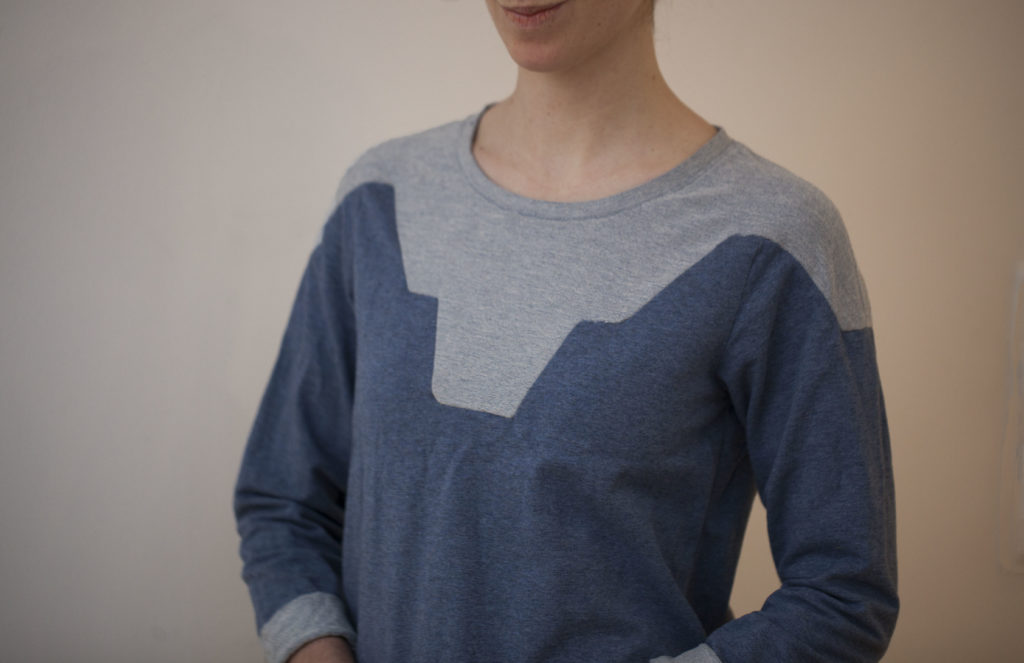 As soon as Lisa from Paprika Patterns released the Zircon Sweater, I bought it (and the Jasper Sweater… and the Jade Skirt… – hey, they were on sale!). I really liked the interesting yoke on the Zircon that sat it apart from other sweater patterns and makes it really unique. And there is also a dress option!
Somehow I am not really a sweater girl, although I often like them on others. But I always end up with something a little more… fitted? … elegant? …chic? I don't really have a good reason, but the end of the story is that I am not making or buying a sweater. (BUT I have bought fabric for a Halifax Hoodie and a Jasper Sweater! Biscayne, Beatrix, Carme, Kathryn, Sanibel, Cosette, Gabriola and other patterns like that just always get in the way…) However – with its interesting yoke the Zircon really persuaded me and I had to try it asap.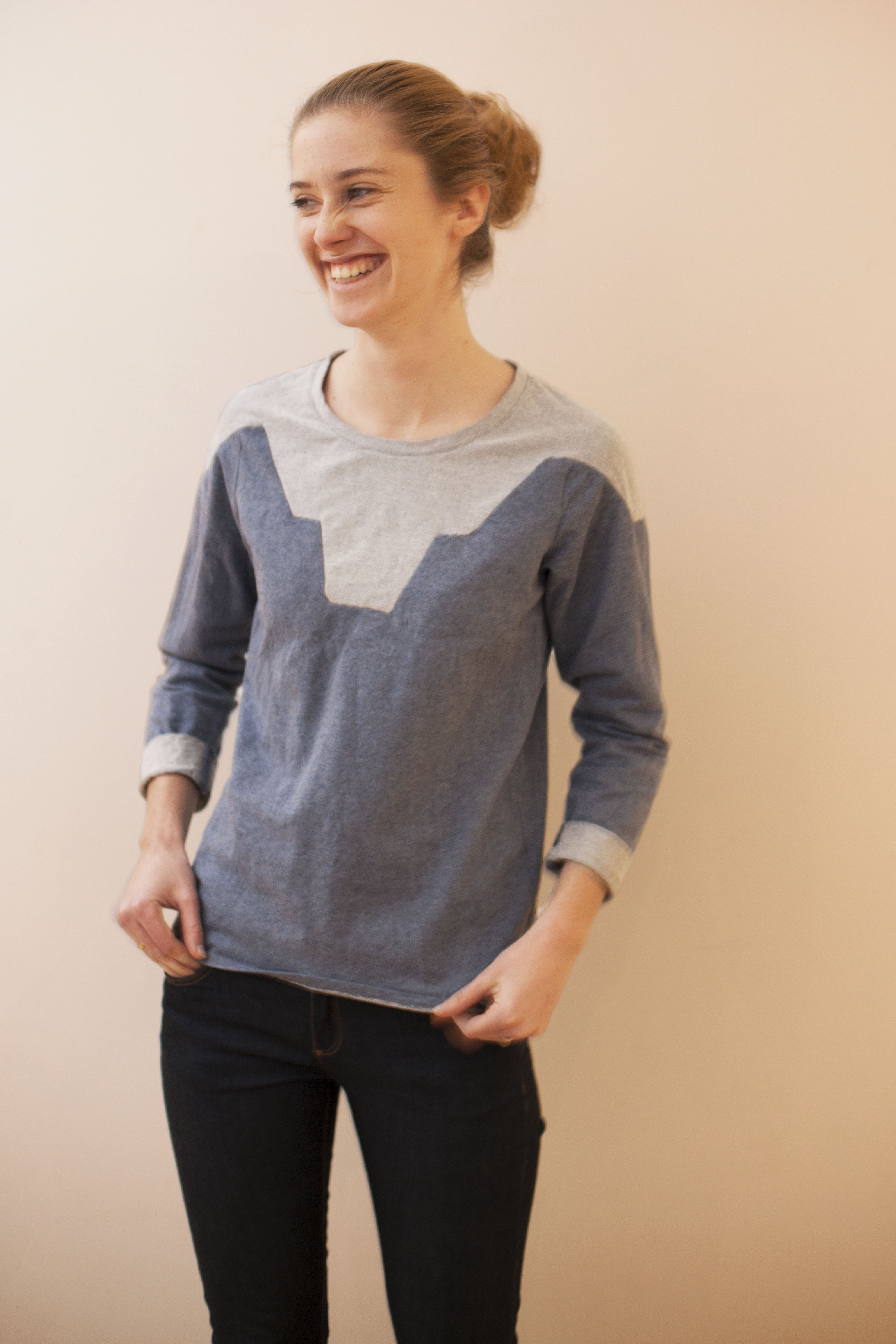 My original plan was (and actually still is) to make the Zircon of some gray pique fabric and use dark blue suede on the yoke, but I ended up using some lovely French Terry from Lillestoff for my first try. I just used the fabric inside out for the yoke and actually really liked the effect.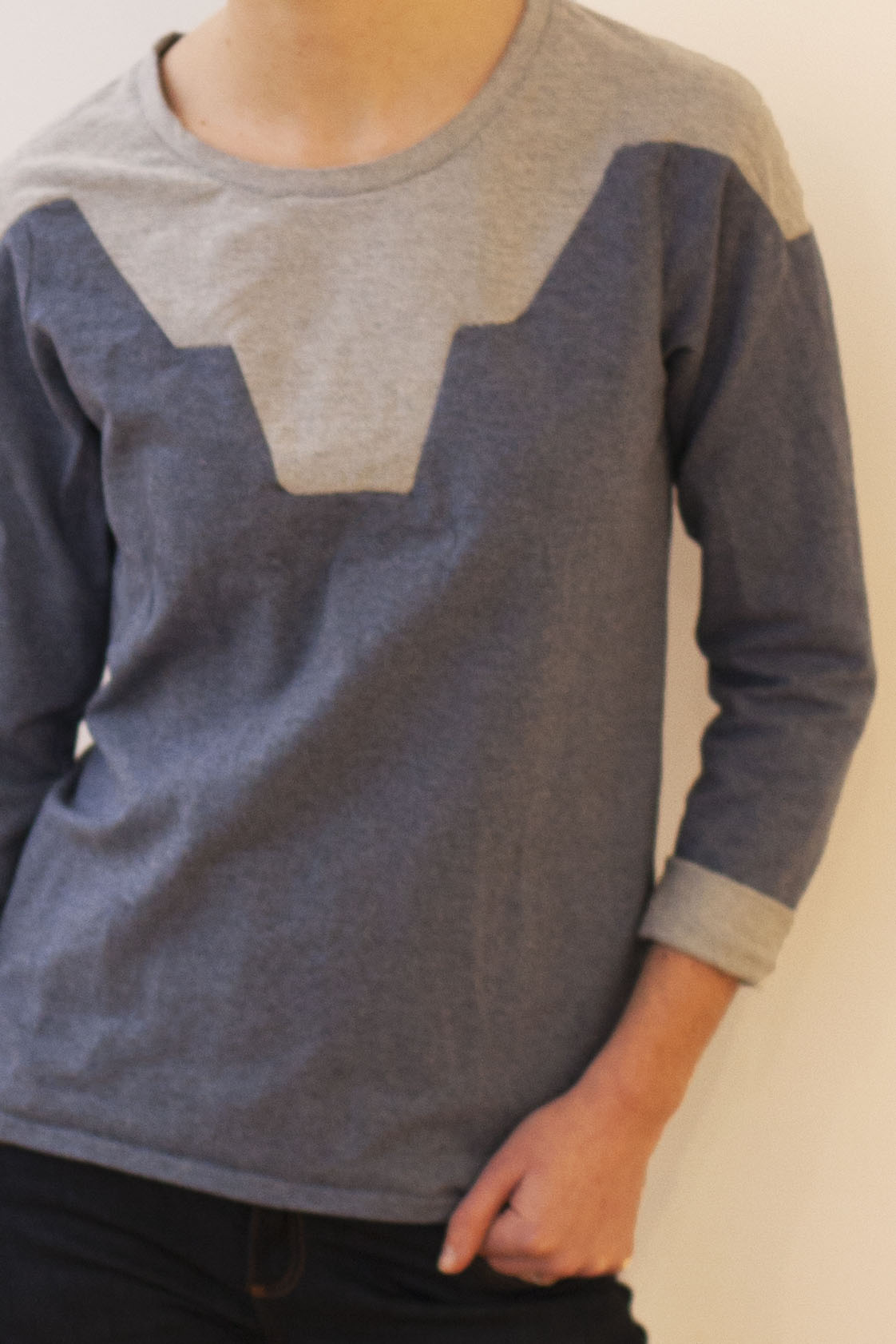 Lisa's instructions are clear and there is a tutorial on how to sew the yoke on her blog. It's really not that difficult, but you have to be very accurate to get a nice yoke with sharp edges. My yoke is far from perfect, but it was good enough in the end. I mean -is anyone really going to look that close on the yokes of my sweater?? I actually kind of messed up on of the small inserts at the side of the sweater, so you're not getting any photos from that side, just the other one… 😉
It took me a few attempts to realize that I couldn't just re-sew part of the yoke (then it looked worse than before…), but that I had to rip the seam first, rearrange the  yoke and the bodice before starting a new attempt. Yeah, I know, kind of obvious… Well, well!
I am quite tall, so I might need to lengthen the bodice a tiny bit for the next version. The same goes for the sleeves. I know that they are supposed to be bracelet length, but they just looked too short on me. But that might have been because of the fabric, since it might not be the classical bracelet-length-fabric (is there such a thing??). I ended up folding the sleeves up and securing them with a few stitches and it works really well for me.
You might have been wondering about the blog title – or maybe it was really obvious to you as soon as you saw the sweater. I proudly wore my new sweater and my mother-in-law said: "Oh, we used to have sweaters like that in the 70's!" And suddenly all I could see was big hair, neon colours and bubblegum. When I think about it, that's maybe more the 80's, but still. So now this sweater is officially my 70's sweater. I really need to make the other version. Now. And it won't look like from the 70's!
Sorry for the slightly blurred photos, by the way! The camera just didn't want to cooperate all the time… 😉