Today I am sharing with you one of my rare ventures into bag making.
I feel so comfortable making garments that branching out to bag making, quilting and other kinds of sewing can be a little hard. It rarely happens that I don't understand sewing instructions and most of the time I know exactly how to do different techniques. Bags, on the other hand … I have so many questions! Do I have the correct interfacing? What is the best way of sewing this seam? What should I sew again and again to make it perfect, and what is good enough, because it's going to be hidden once the bag is finished?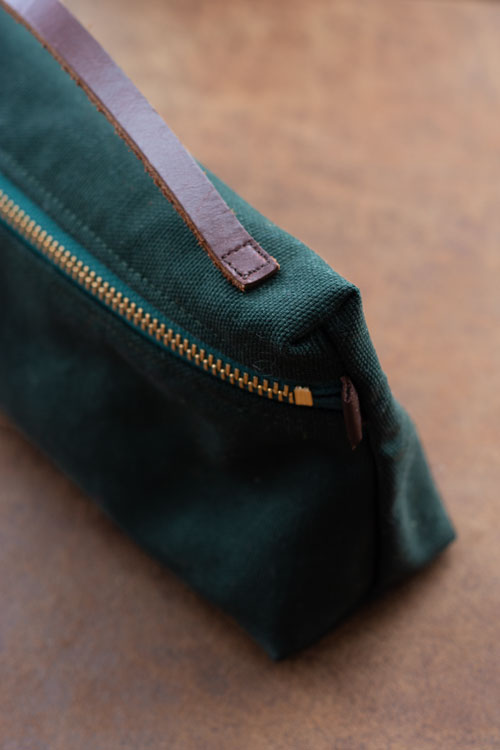 A few weeks ago I got a message from Olga from Zaudal Creates, asking me if I might consider sewing her next pattern, the Oslo Pouch. I mean – she had me with the name already. Of course I need an Oslo Pouch! But she also assured me that it's a quick and easy pattern and offered to send me all the materials needed, which I thought was really kind! Sourcing the right fabrics and notions for a little pouch didn't sound very attractive to me, but having everything I needed delivered home was tempting.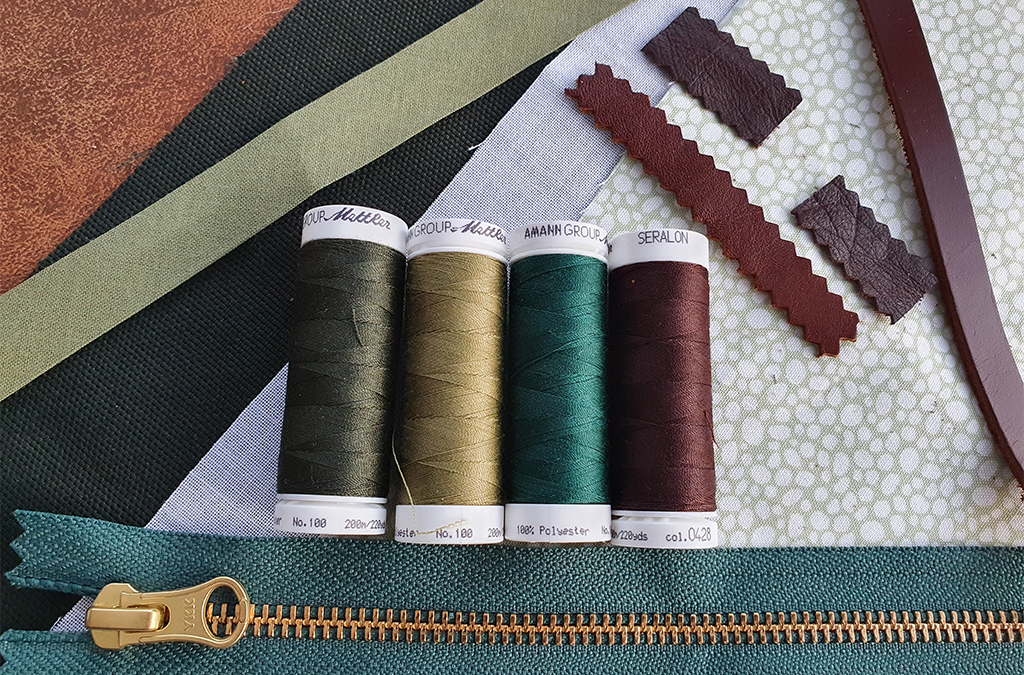 A few days later I received a letter, including the pattern piece (yes, one piece!), canvas, interfacing, lining, bias binding, a zipper and leather bits and pieces. I had the perfect thread colours already available, since Mettler sent me this big case of thread spools a while ago. All leather pieces were already cut into the correct shape, so all that was left to do was cutting the fabric, lining and interfacing and start sewing. What a luxury!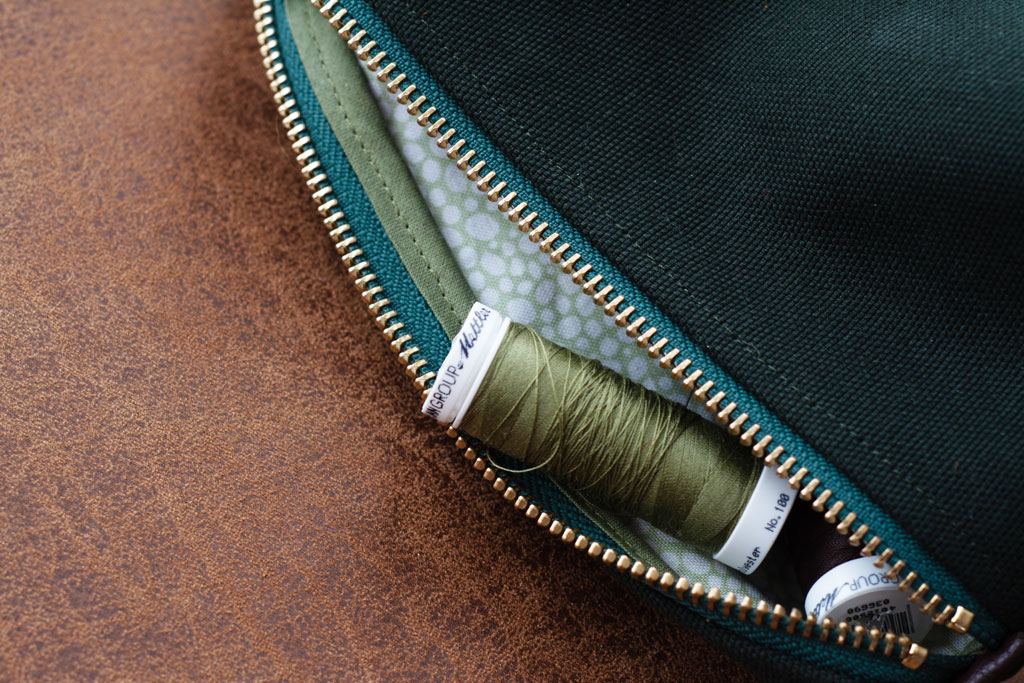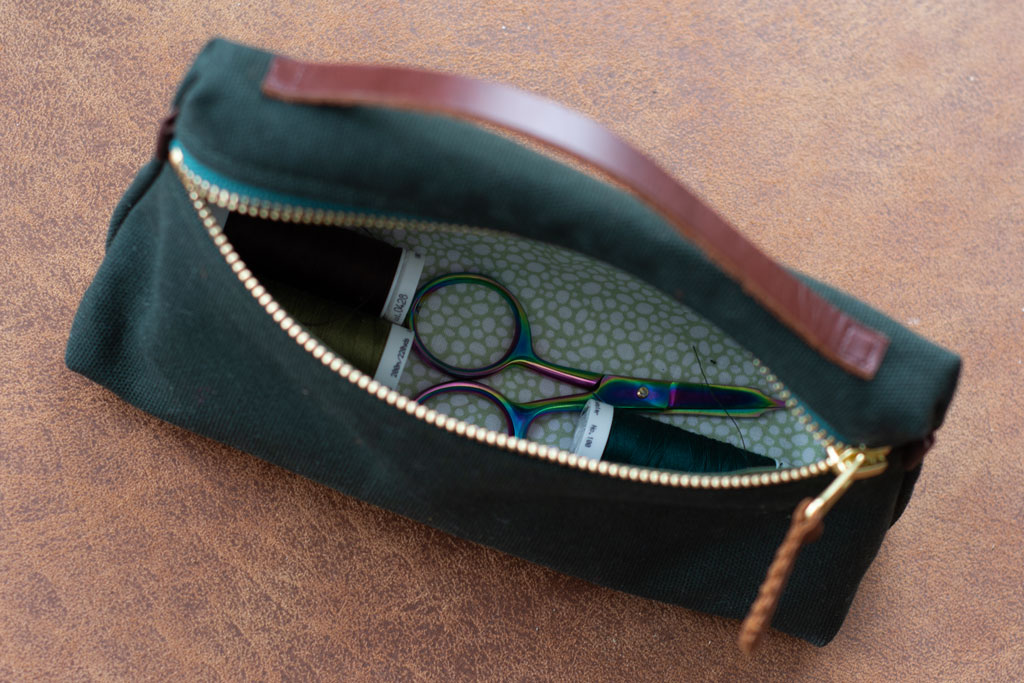 The Oslo Pouch comes in four different sizes – mini, small, medium and big. I sewed the small version, the perfect size for storing a few sewing notions I want to take with me. Or I could imagine using it as a make-up bag. It's also a great size for smaller things you wish to keep separated inside your handbag.  I think the leather details give the bag a very cool and professionally made look. So does the fact that the bag is lined and all seams are bound with bias tape.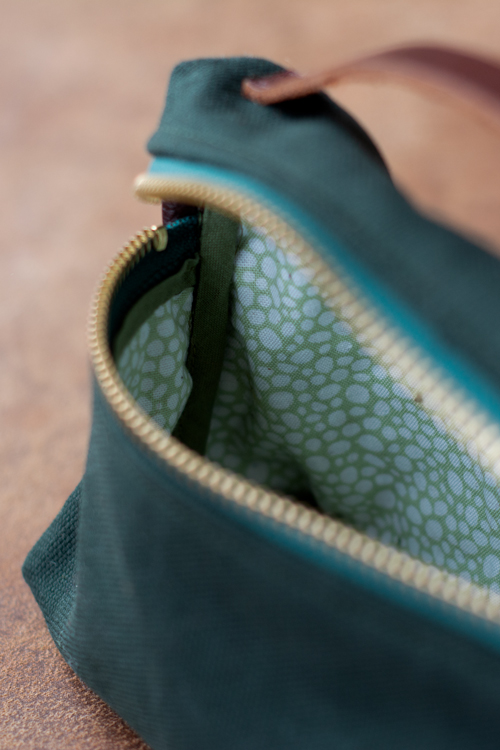 The final instructions for this pouch are very thorough, with lots of pictures (no illustrations). The instructions I used were shorter and I made a few mistakes while sewing – but I thought that was on me, since I am so little used to following instructions for bag making. However, I really liked all the extra information added to the final instructions. It's those little extras (How do you make your own bias tape? To which side is it the best to press the seam towards? How do you make sure you don't end up with a little gap at the end of the zipper?) that make me appreciate indie sewing patterns so much. They give you the possibility to learn while you sew, even without taking any courses or learning "the hard way". I never attended a sewing course, and all of my knowledge comes from great indie designers like Hey June, Chalk and Notch, Helen's Closet, Itch to Stitch and others.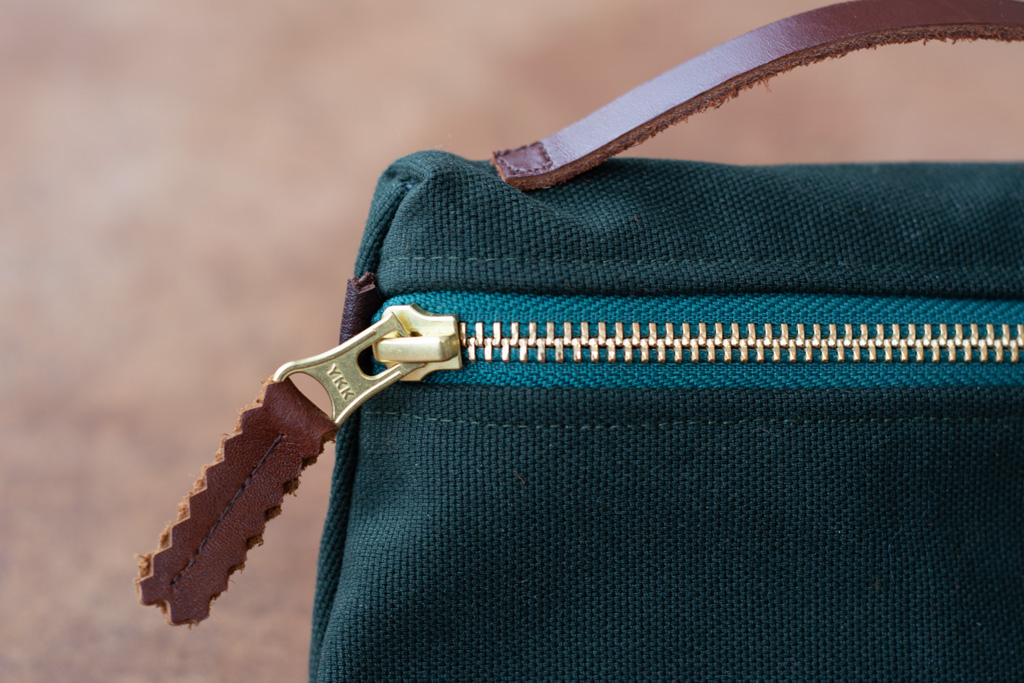 Olga from Zaudal Creates didn't lie when telling me this was a quick project. It took me just a few hours to sew this, which I think makes it perfect as a gift. The different sizes allow for some scrap busting, too – especially if you use two or more fabrics for the outer layer. I think some colour blocking (maybe with a seam at the bottom of the pouch) would look great!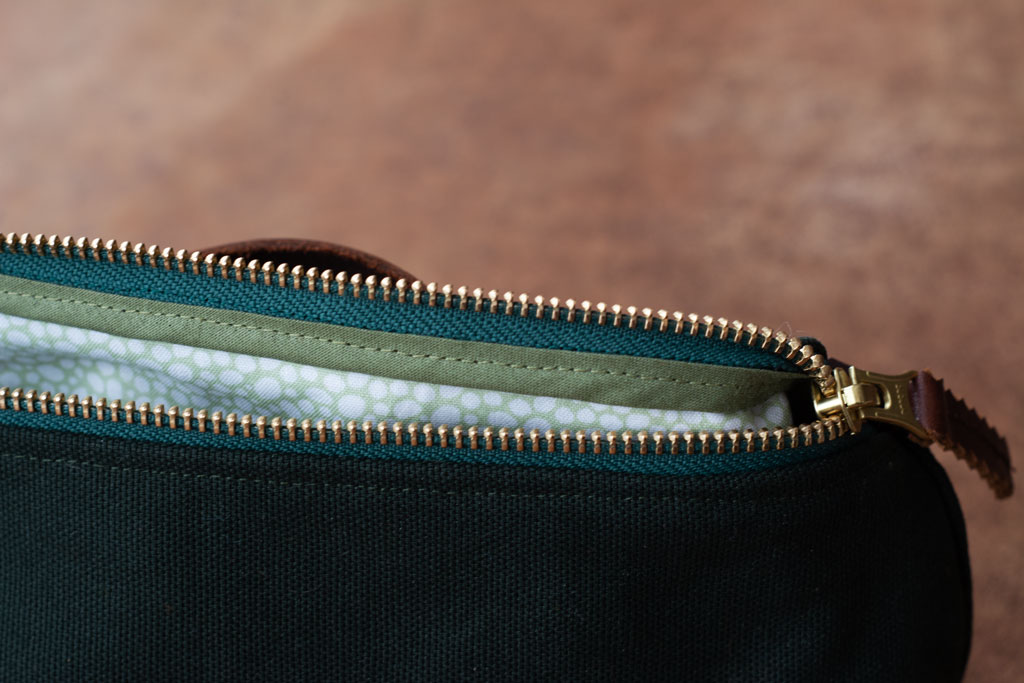 Thank you for reading – and head over to Zaudal Creates to buy the pattern!
– I got the fabric, the pattern and the notions for this project for free in return for testing and photographing the pattern. The threads are sponsored by Mettler in return for reviewing them. However, all opinions are, as always, my own. –