Do you know Lotte Martens? No? In that case you should really check out their homepage! Lotte Martens is a small Belgian fabric company, selling handprinted and some digital fabrics. At the beginning they only had a couple of different fabric bases, but in their latest collection, Party Animals,  you can find several totally new fabrics – like silk, wool and jacquard.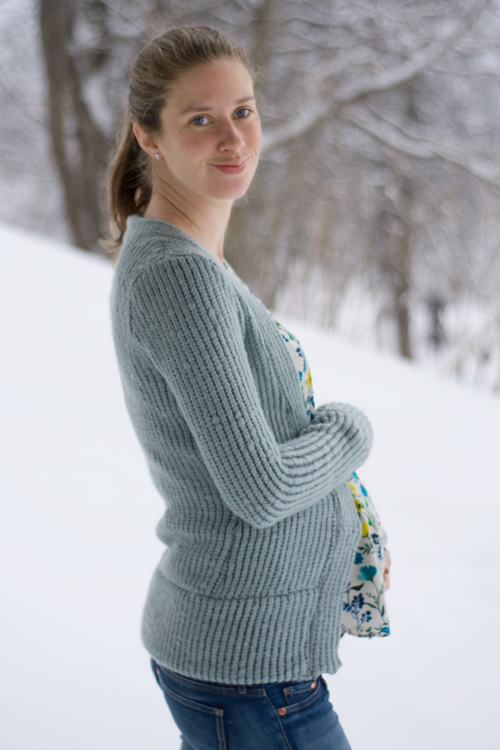 Some of the fabrics are handprinted, and some can be bought without any additional print. When deciding  on a fabric for this blog tour, I couldn't look past the beautiful chunky wool knit. It's available in a light blush colour and in a light green/mint/blue colour. It's not a 100% wool, but a blend of different poly, cotton and wool fabrics. It's available as a plain fabric and handprinted with a golden border. I chose the plain version in the greenish colourway.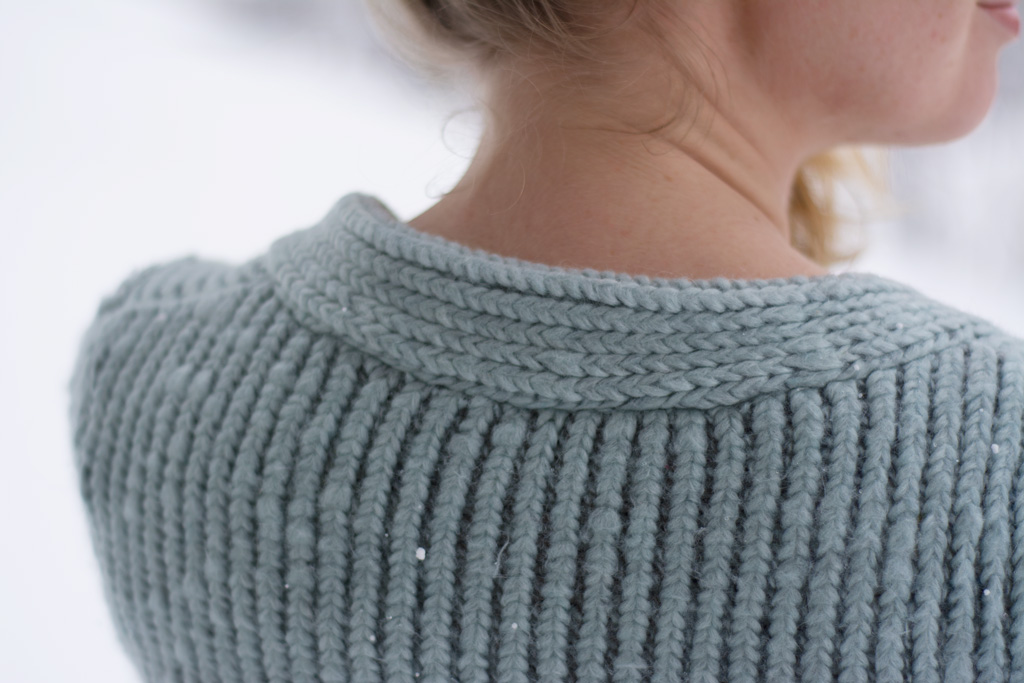 Most Lotte Martens fabrics come in panels, so I only had one metre of this pretty fabric. I had hoped (and planned) to be able to make a modified Coco Jacket by Schnittchen, but I was missing a little fabric – and piecing this chunky cable knit together doesn't look too good… So in the end I went with making another Blackwood Cardigan. I've made two of those already (here and here) and I love wearing them. Since the Blackwood Cardigan by Helen's Closet is designed to be worn open, the front is very narrow and doesn't take too much fabric. I only had to piece together the front band, which I'm not too happy about – but it works!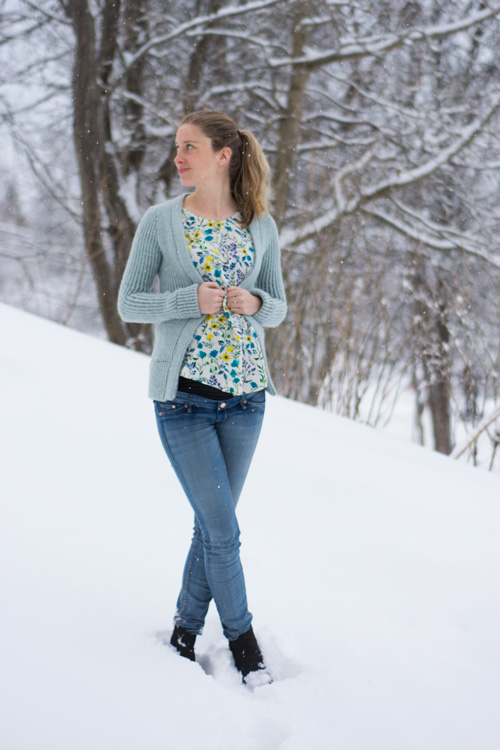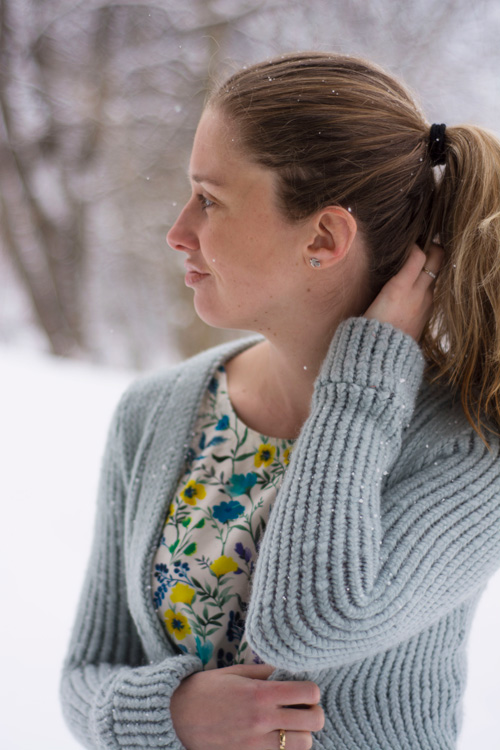 The Blackwood cardigan is sewn together quickly and I didn't have any issues with the fabric stretching. I tried to sew on top of the cables, rather than in between, to give the garment a little more stability. I also sewed some of the seams on my sewing machine (using a walking foot and a low pressure on the foot) before sewing the seams together on my serger. The fabric won't unravel in front of your eyes when cutting it, but this is definitely a fabric where the seams need to be finished in some way.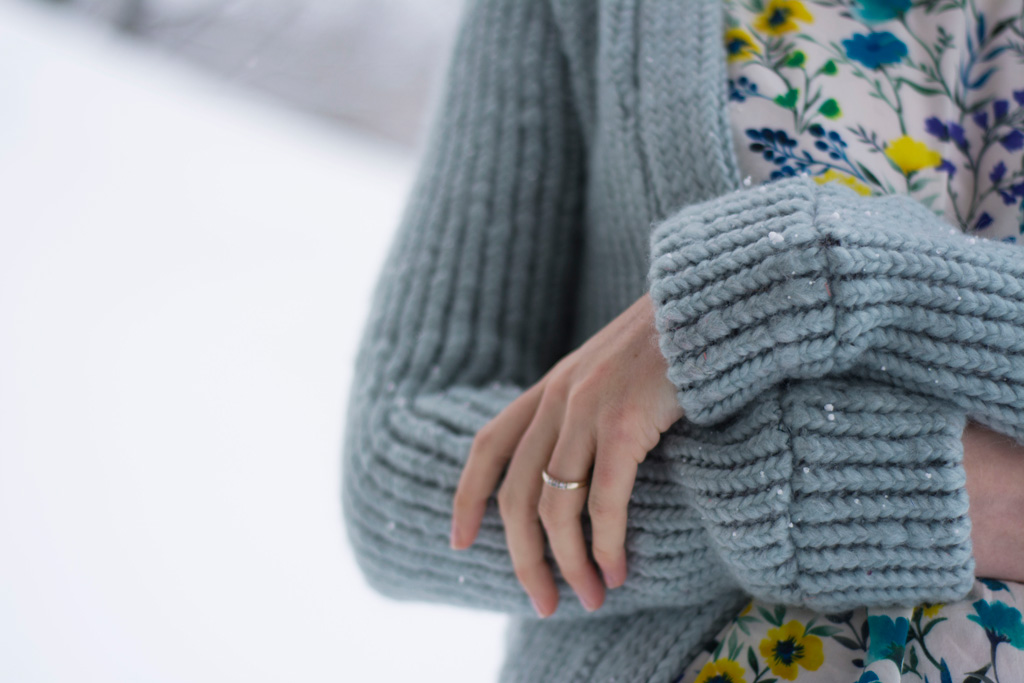 I absolutely love the look of my cardigan, and how warm it is! I don't really knit too much, so being able to sew something that looks like a knitted garment was really fun. My husband even thought I had knitted the cardigan! My seams aren't as elastic as I had hoped (my serger and I are good friends when sewing pretty standard jersey and sweatshirt fabrics, but "special" knits and thin wovens are still hard for me to sew on it!), which makes my sleeves a little too tight. But it's still comfortable to wear, as long as I only wear a thin layer underneath.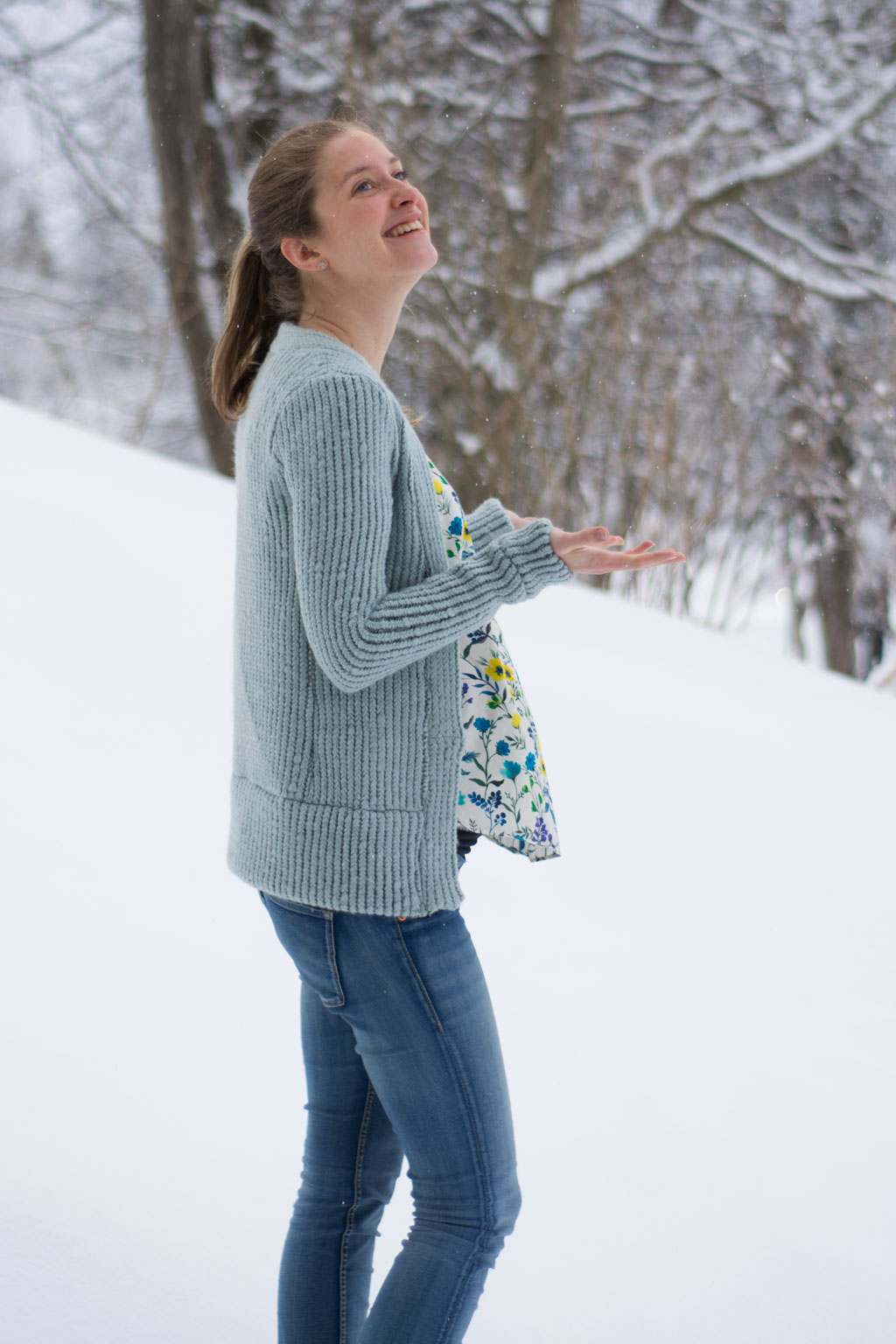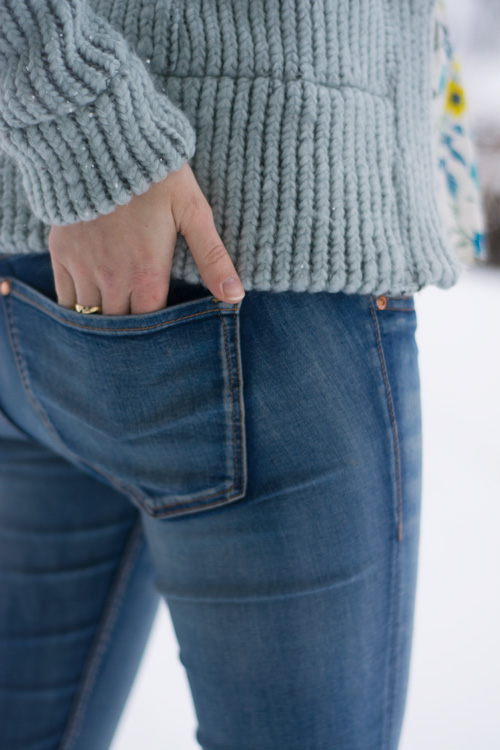 By the way: The top I'm wearing is the Trevi by Hey June  – you can read my blog post about it over here. You can see the full Party Animals collection over here and here's a list of the European stores that are carrying Lotte Martens fabrics. Make sure to check out Lotte Martens on social media to see the creations other bloggers have made for this tour!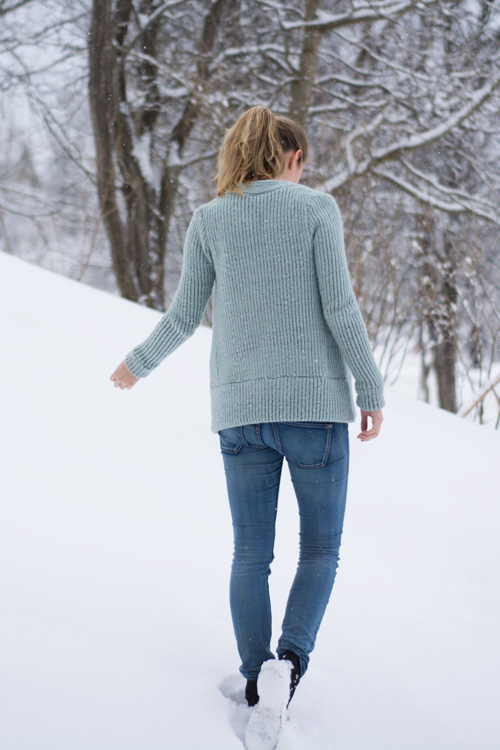 – I received the fabric for this blog tour for free. However, all opinions are, as always, my own. This blog post is linked to the German blog party RUMS.-