Many months ago, at the end of February, I received a very nice email from an Italian lady, Federica. She told me about their family business in northern Italy, where her sister Marcella designs fabrics that are printed in Italy and she takes care of printing. That's how I learned about Marcella Romano, a tiny fabric design business and their unique fabrics. Federica was kind enough to send me some of their fabric to try – and she was totally on board when I proposed organizing a little blog tour showcasing some of their beautiful fabrics.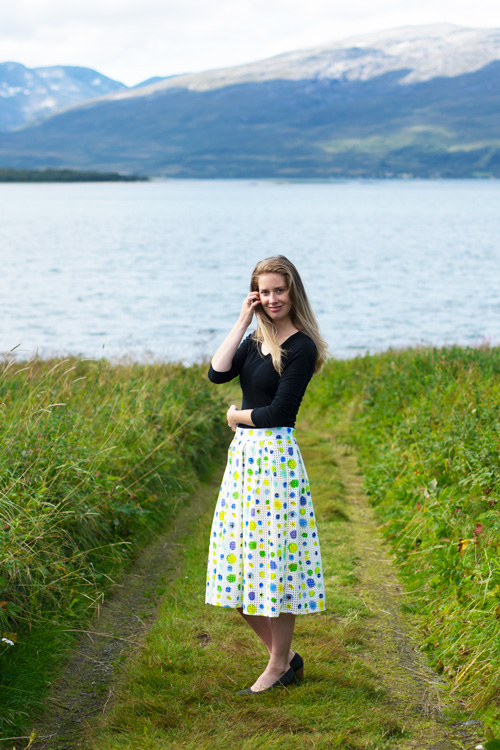 Marcella Romano sells 31 colourful fabrics on an array of different substrates. They have a bunch of rather stable stretch cotton fabrics, some beautifully soft lawns, eyelet fabrics, denims, linen and a few stunning woven jacquard fabrics. You can see all the fabrics over here.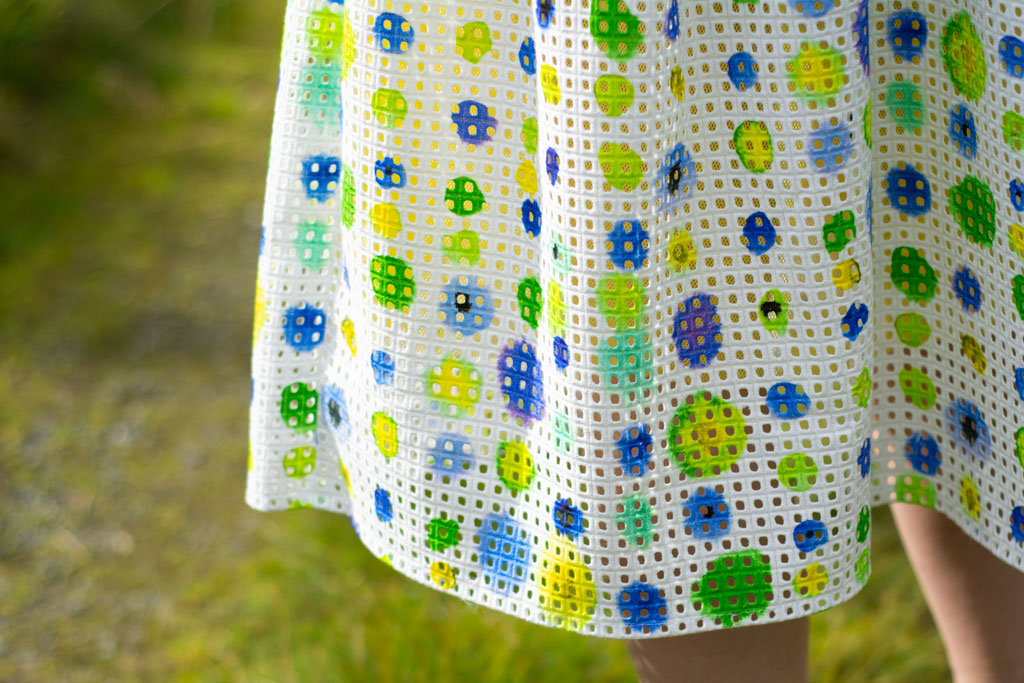 It took us a while to get everything organized, mainly because of my pregnancy and life with a newborn, but here we are, ready to show you eight unique makes using eight very unique fabrics, sewn by seven inspiring seamstresses of our sewing community and myself.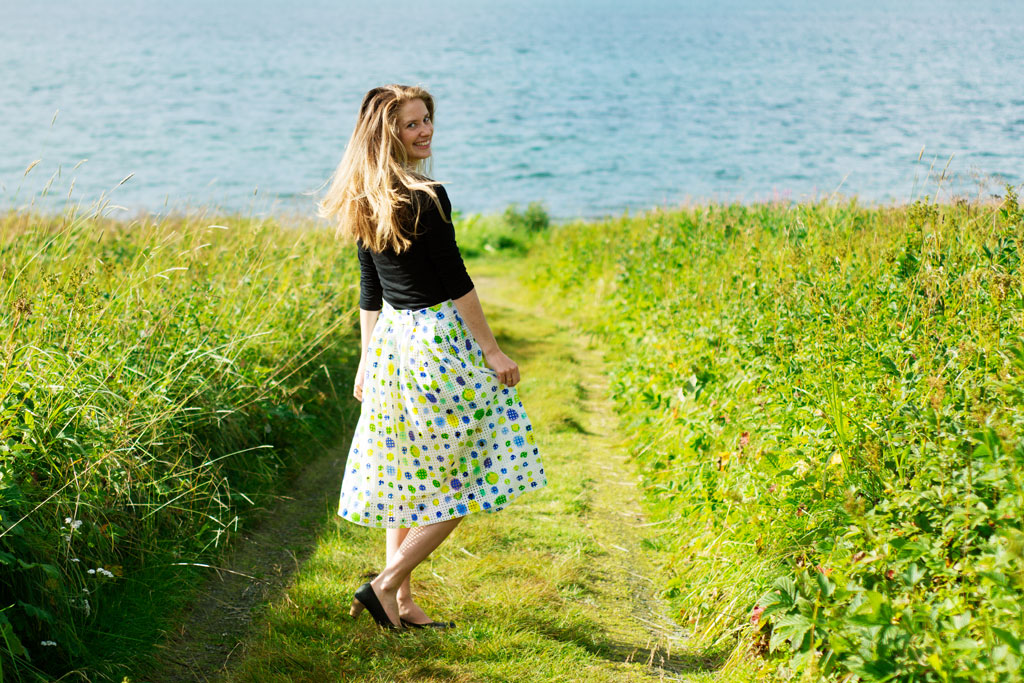 Today I have the honour of opening this blog tour, together with Vic from SewVee. Head over to Vic's blog to see her stunning gown using a shiny blue jacquard! I decided to use one of Marcella Romano's eyelet fabrics. Choosing this white eyelet fabric with colourful watercoulor dots is an unusual and bold choice for me, but I knew instantly what I wanted to sew with this fabric: a new Wedgwood Skirt by Straight Stitch Designs (you can see my first skirt here). I just imagined that this fabric would look lovely when used for a pleated skirt, and I didn't get disappointed.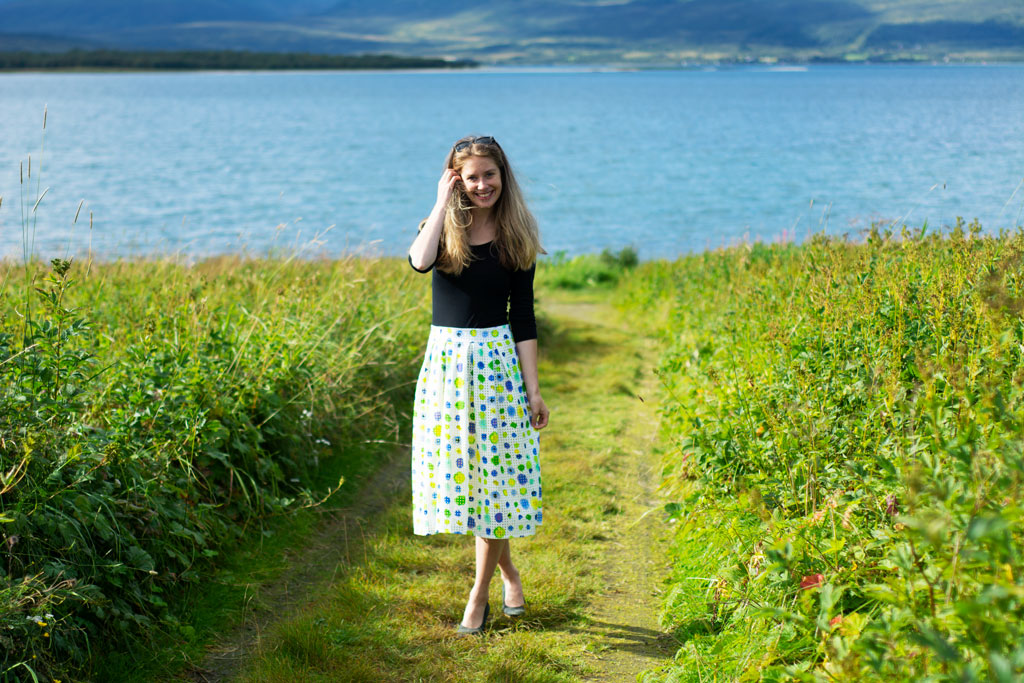 The fabric is rather heavy weight, but feels soft. It doesn't drape and it is very, very easy to sew with. After some rather difficult projects with regard to fabric, sewing the Wedgwood was such a breeze. I mean – it's impossible to find a fabric where it's easier to follow then grainline while cutting and getting a straight hem! Owing to the nature of the fabric I needed to add a lining, and finding the right one wasn't too easy. I found out that a yellow lining would add a perfect pop of colour to the skirt. But finding a yellow lining isn't very easy! I don't like these shiny poly linings, so I was looking for a thin fabric made out of viscose or cotton. Flowy and not clinging to the outer fabric. And believe me – that's not so easy to find!
But luck was on my side: I discovered the German shop Siebenblau, connected to another cooperation. They have a fabulous collection of organic fabrics, among which I discovered a bunch of soft cotton tulles – and one of those was yellow! And I realized that this soft tulle would be the perfect lining for my skirt. It's thin, easy to gather, incredibly soft and the tulle with its tiny holes kind of mimics my outer fabric. I have to admit that I was rather pleased with discovering this lining. Of course, the tulle is see-through, and my main fabric is an eyelet fabric, which might not seem like a perfect combination. But with the tulle being gathered and the pleats in the skirt it really is impossible to see any underwear.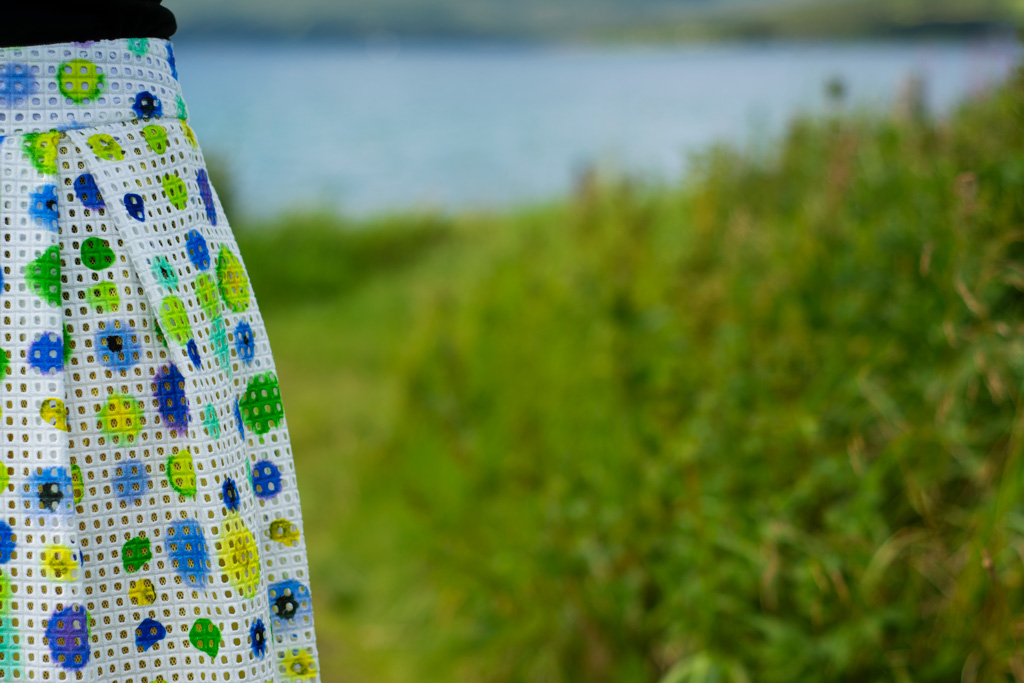 While pleating my skirt I made a little mistake – I pleated everything the wrong way! The middle pleats in the front and back are supposed to be inverted box pleats – on this skirt they are normal box pleats. After browsing instagram and seeing that several bloggers pleated the skirt the wrong way, I decided to leave it as is. I have limited sewing time and this way the skirt just looks different, but not wrong. But I do have to say that I think the skirt would look even better pleated the correct way. That way the side seams are hidden in the middle of an inverted pleat, as is the exposed zipper in the back. Given the choice, I'd choose to pleat "correctly", but it's totally fine the way it is now.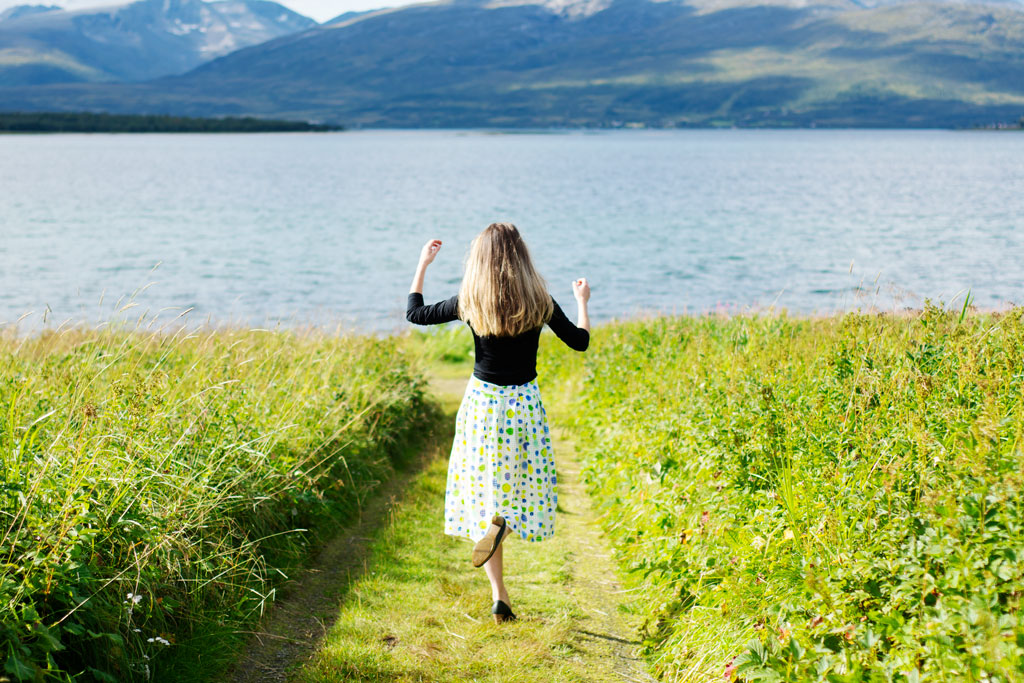 I decided to skip the pockets, which I kind of regret. I always think "this will look better without side seam pockets!" – and then, while taking pics, I regret not being able to bury my hands in  pockets. To add the lining I simply cut 60 cm of tulle in the middle, gathered each rectangle and basted it to the top of the front and back skirt pieces. I treated the main fabric and the lining as one when I inserted the zipper in the back, but when I sewed the side seams I treated the fabrics as two, meaning that the lining is only attached to the main skirt at the waistband and the zipper.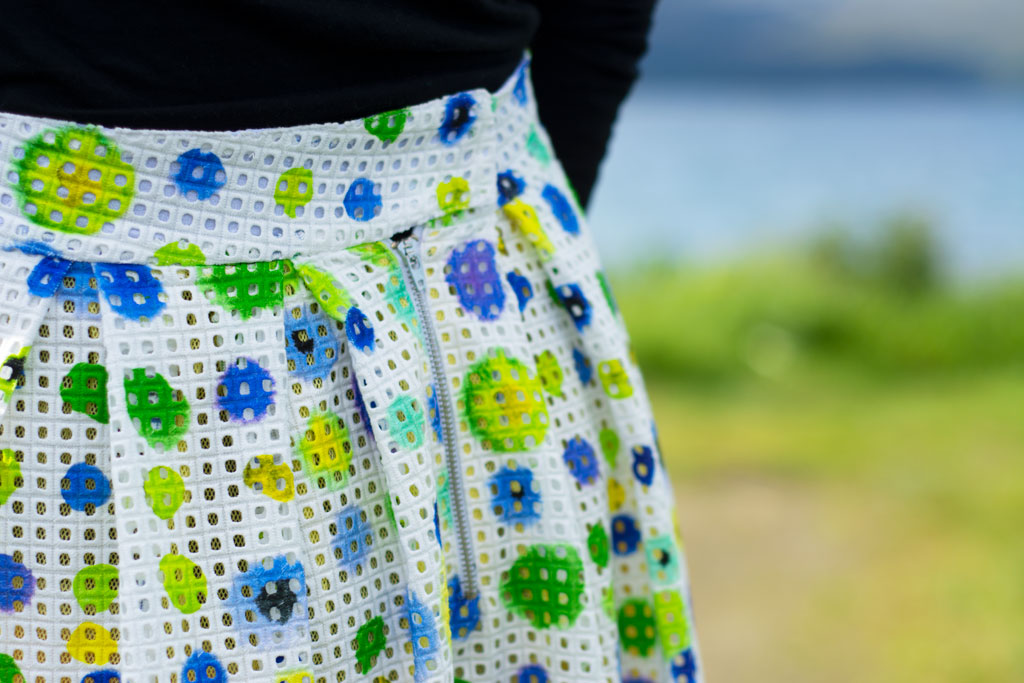 I couldn't use the tulle as lining for the waistband, so I used some white cotton fabric scraps  on the inside of my waistband. I didn't use any interfacing. One reason for this is simply that the interfacing would be visible from the outside (urgh…), the other reason is that I didn't really need interfacing, owing to the heavy nature of the outer fabric.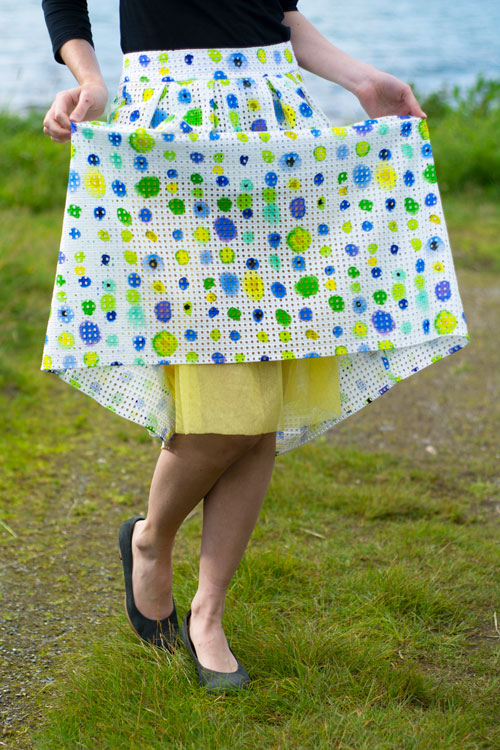 I actually bought a beautiful big blue button to use as waistband closure. But in the end sewing a buttonhole on eyelet fabric scared me a little. So I decided to add a big hook and a loop instead. I'm very happy with that decision, but looking at the pics I can see that the waistband isn't lying nicely this way. I think I will just take the hook off again and add two tiny hooks and loops instead – one at the top of the waistband and one of the bottom. I think that will resolve the issue.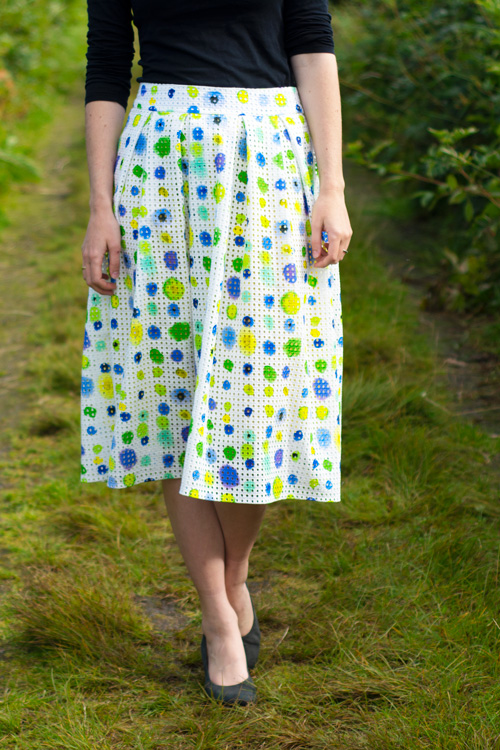 By the way – if you're wondering about the length of the skirt: This is the "measure yourself and just cut the fabric whereever you think it will be right" length. And I guessed pretty correctly – this slightly longer than knee-length but a little shorter than tee-length look was exactly what I had envisioned. I don't own any other skirts in this length, but I find it just right for this skirt and this fabric! Hemming this skirt was so easy, too – I simply folded the fabric along one of those tiny lines and stitched it down from the outside. Done. The seam is hardly visible and I didn't even have to fold the fabric twice or serge it, since it hardly frays.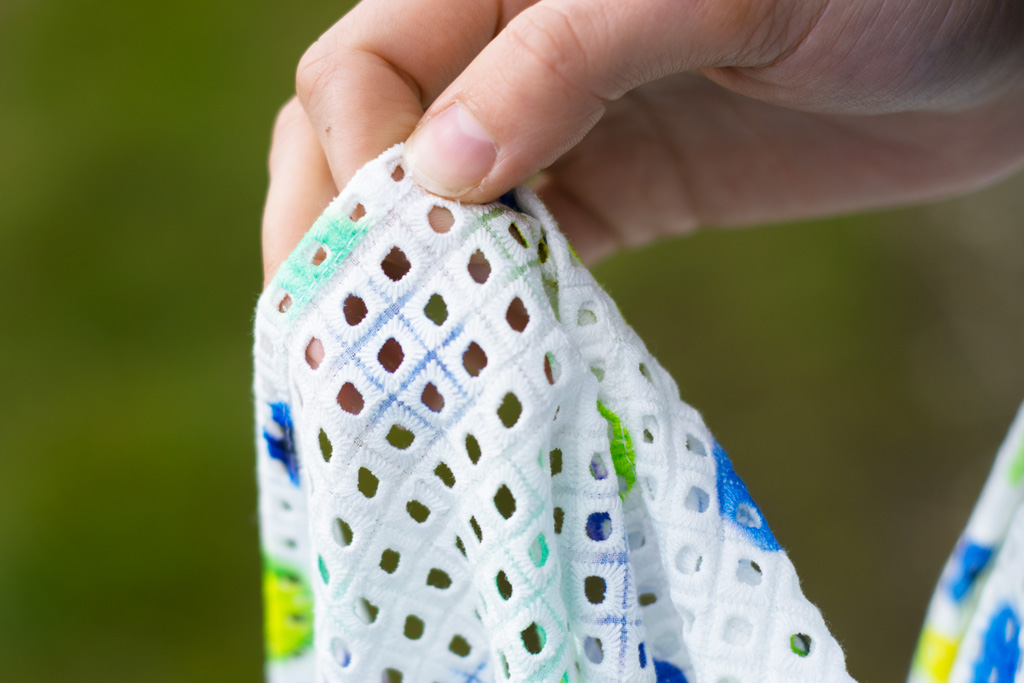 That's all about my skirt – but don't forget to head over to Vic and the other ladies who will post over the next few days!
MARCELLA ROMANO BLOG TOUR
SEPTEMBER 3rd – SEPTEMBER 6th 2018
MONDAY
Vicky – SewVee  |  Fleurine – Sew Mariefleur
TUESDAY
Heidi – Handmade Frenzy  |  Nicole – Merritts Makes
WEDNESDAY
Leslie – Threadbear Garments  |  Star – Well Fibre
THURSDAY
Eveline – Frölein Tilia  |  Dominique – Kreamino