A few weeks ago Fredi from Seemannsgarn asked who would join her for a blog tour showing off our autumn outfits. The German title of the blog tour is "Herbst Blogtour – Mein Herbstoutfit".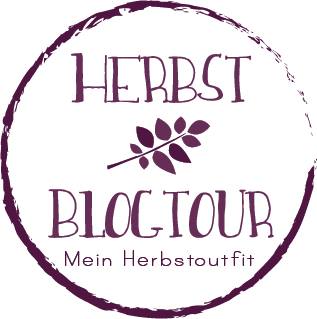 Well, here in Northern Norway, autumn is almost over. It's freezing cold and all the leaves on the trees are gone. But that's no obstacle to joining this lovely little blog tour, especially since it's my birthday today!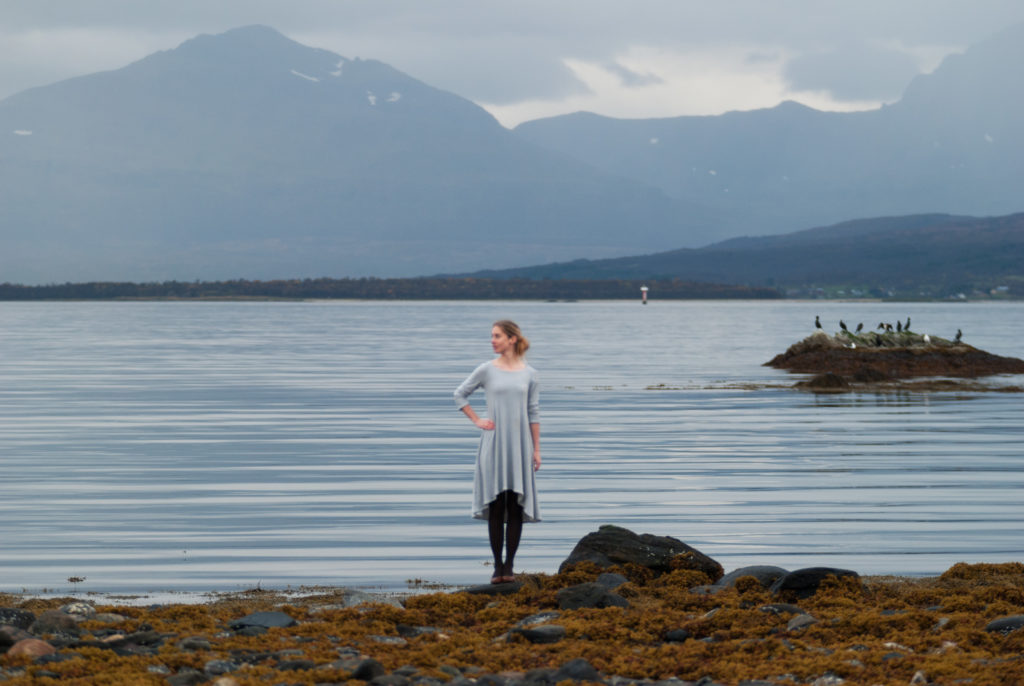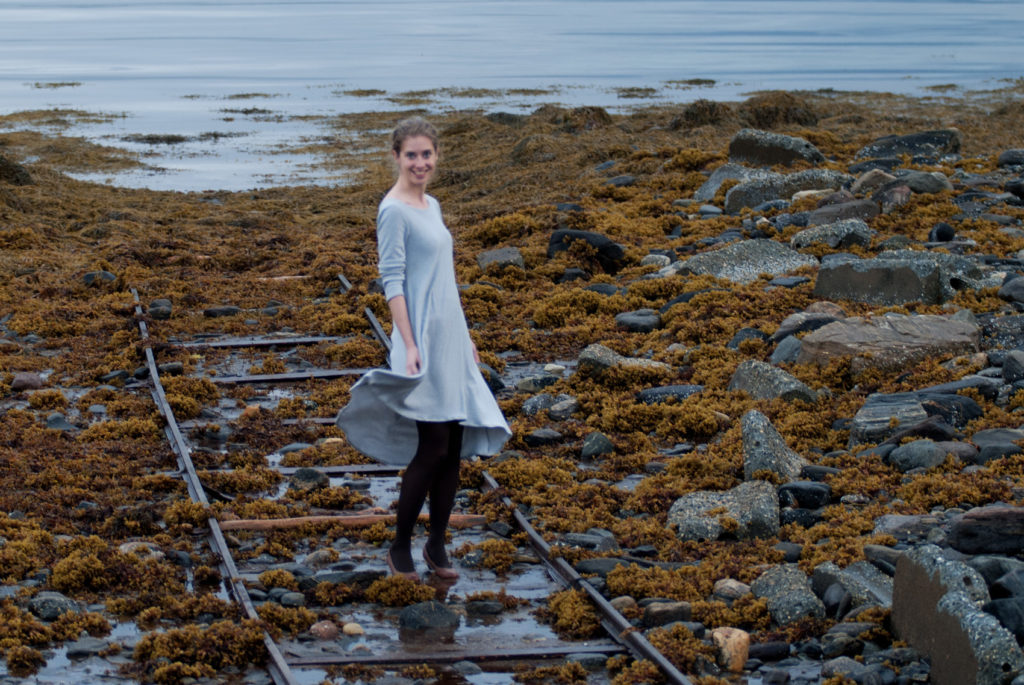 I made my first Groove Dress by Made It Patterns a few weeks ago and this is the perfect occasion to show it off, since it's a real autumn dress! I used a super soft viscose knit from 1000Stoff for this version and used the wrong side. I debated for quite a while with myself, which side I should use. The right side is incredibly soft, but has a little more lint. The wrong side isn't as soft, but I really liked seeing every single loop. So that's what I ended up with in the end.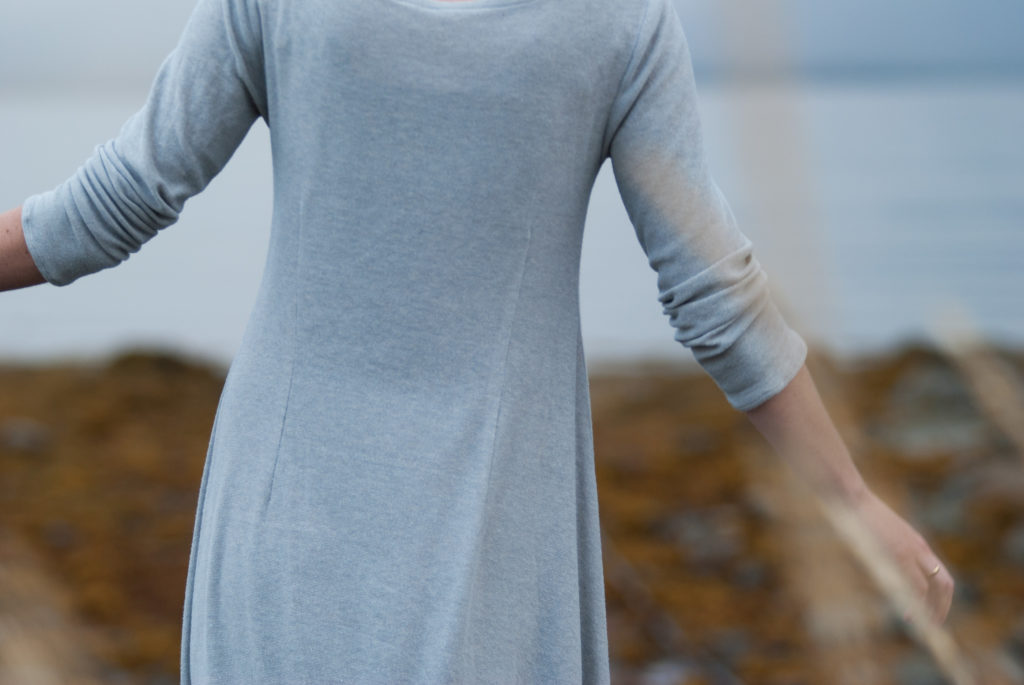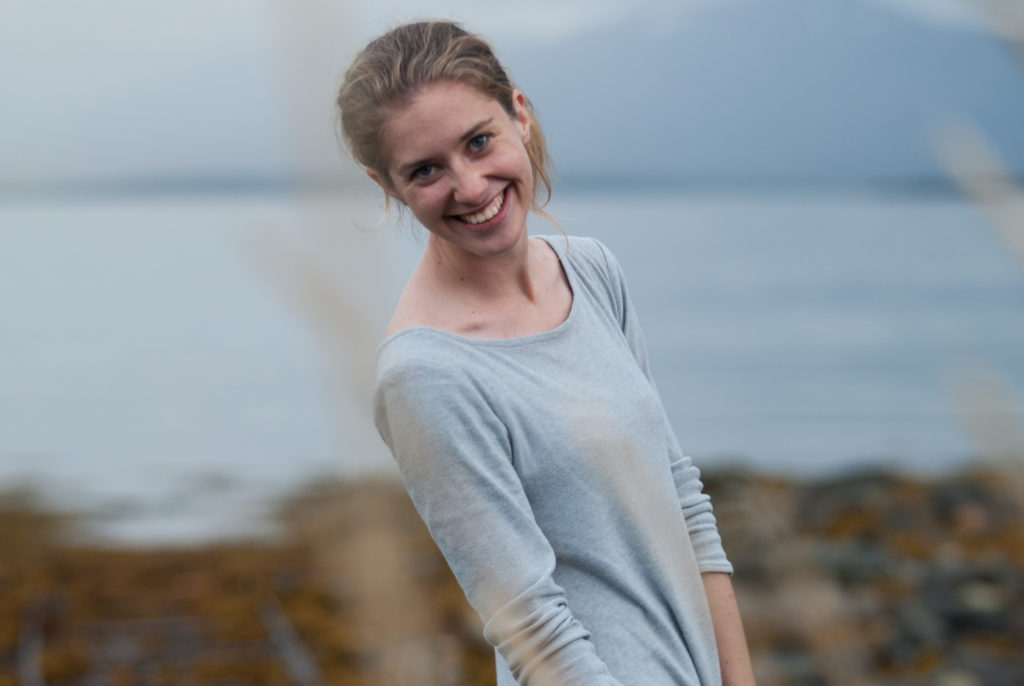 I chose to make a Groove Dress with a boat neck, long sleeves and a high-low hem. The Groove dress comes not just for adults, but for teens and children, too. I wasn't sure if I should make the biggest teen size or the smallest grown-up size, but went for the latter in the end. The main reason was that I thought I'd be way to tall for the teen version so that I'd probably need to lengthen the dress quite a bit, which I didn't want to.  But in the end I both shortened the dress and sewed it in at the upper bodice, so the teen size might have been perfect!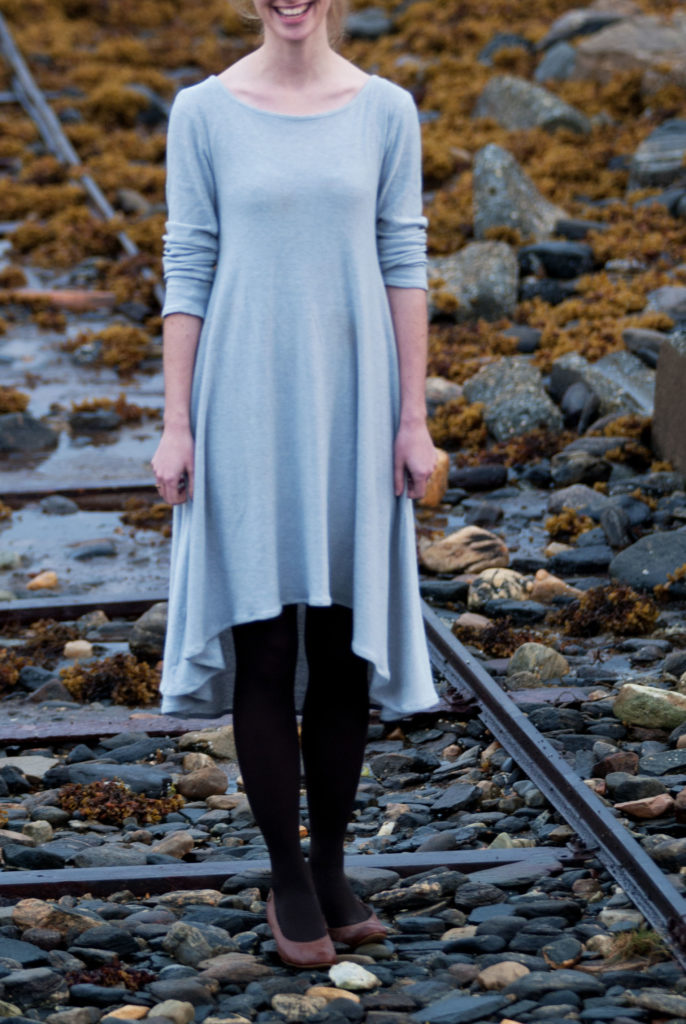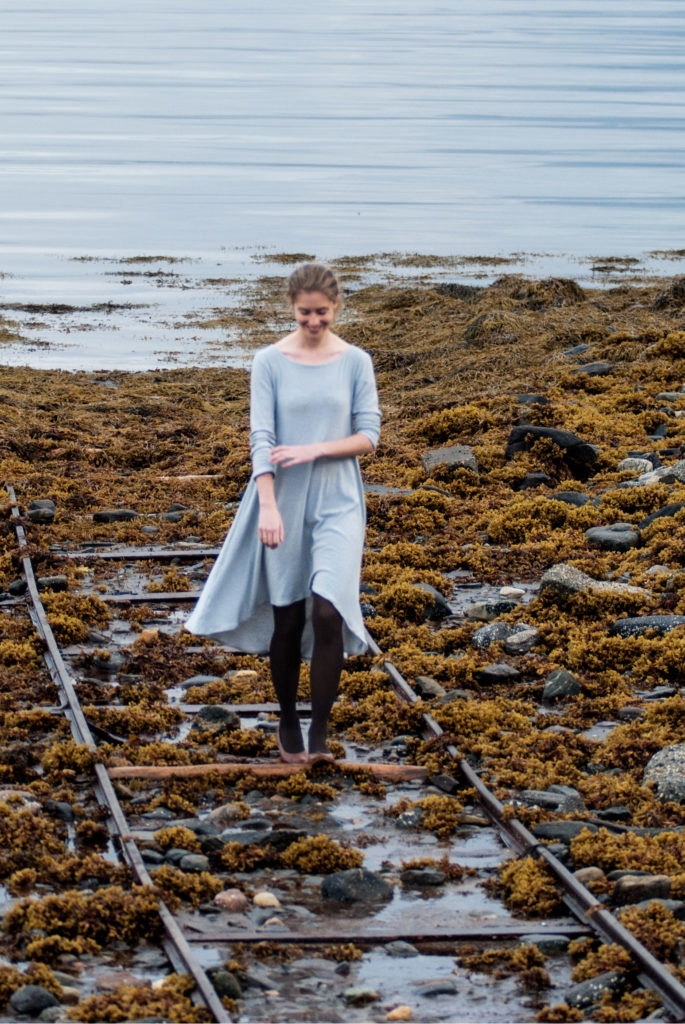 I am not sure if the dress is supposed to be that long or if the dress was so long because of my super stretchy and a little heavier knit, but I just had to shorten it. The first time I tried the dress I felt like wearing a night gown! It was wide, long, soft and grey. I have to admit that it scared me a little at first (oh no, I ruined my pretty fabric!), but after sewing the dress in a little from the bust to the hips and shortening the dress about three inches (a little more in the back than in the front) I actually came to like it.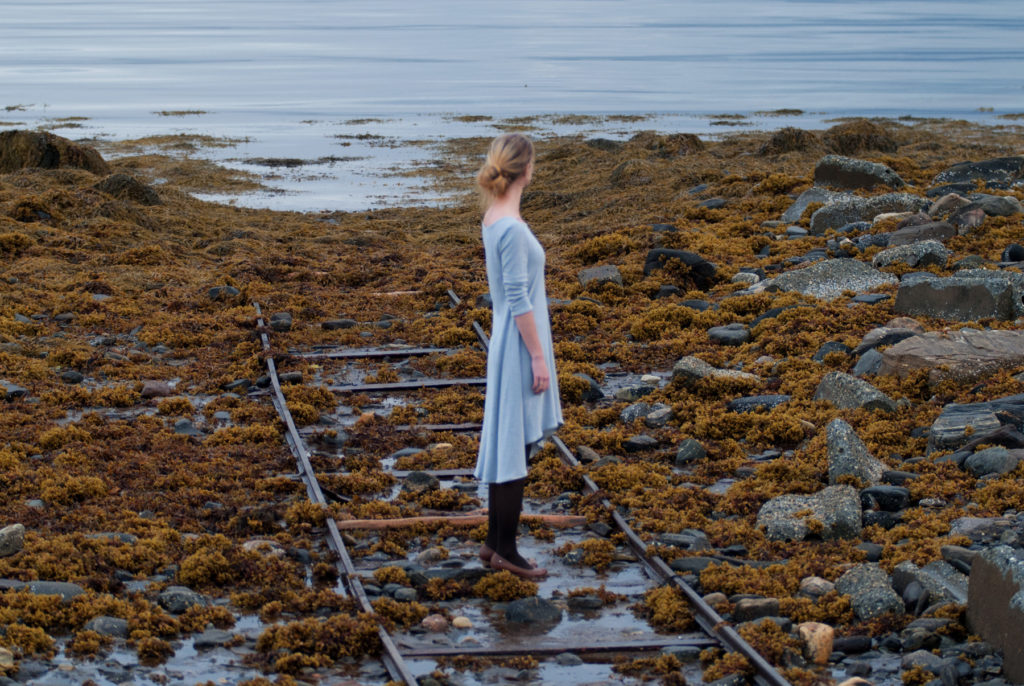 And now I even love it! It's so comfortable and incredibly easy to wear, it is kind of easy going and elegant at the same time.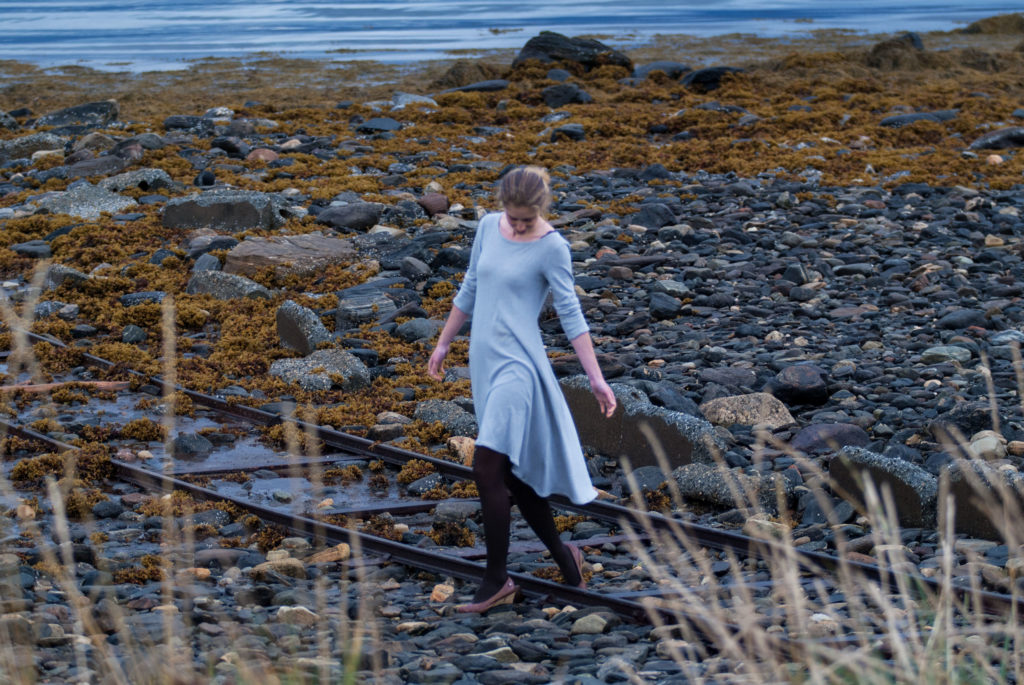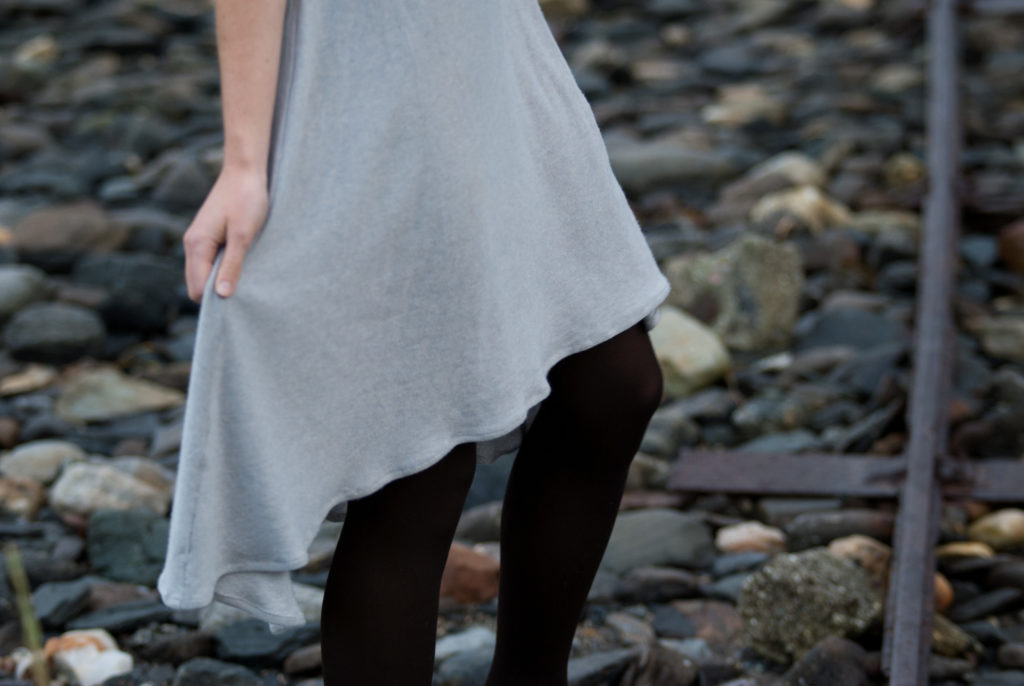 Don't forget to take a look at the other bloggers' outfits, too! Most of them are going to post tomorrow and I can't wait to see what they'll be showing us.