Welcome to the last stop of the Indiesew Fall/Winter Collection blog tour!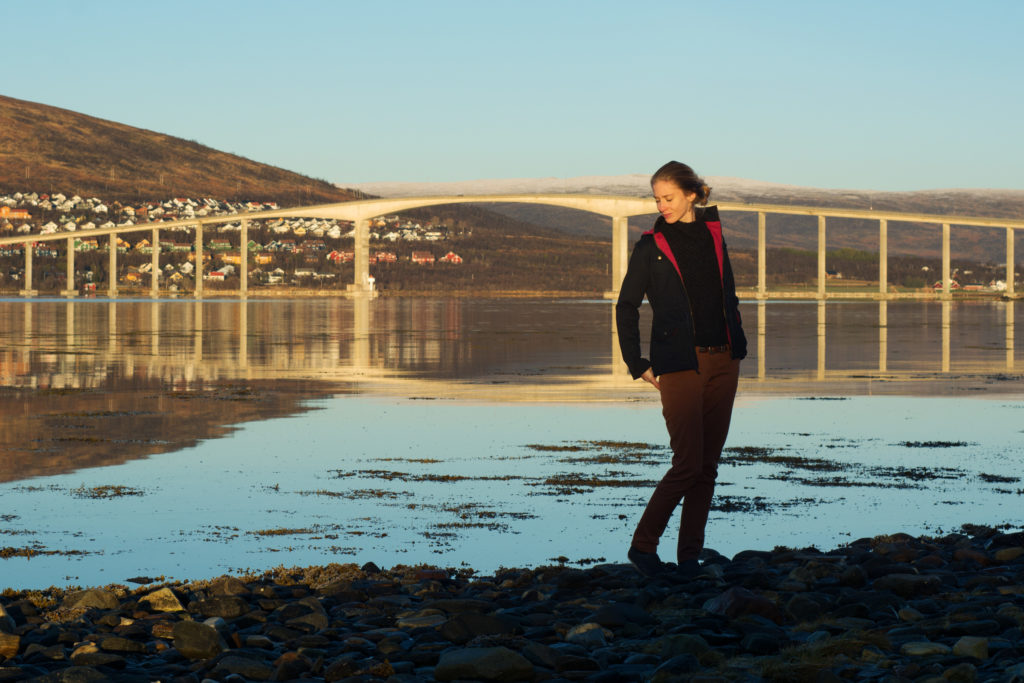 I'm sure most of you have already seen the new Indiesew Fall/Winter Collection 2016, consisting of five great patterns. The full collection includes the Toaster Sweater by Sew House Seven, the hugely popular Bonn Shirt by Itch to Stitch, the Chi-Town Skirt and the Chi-Town Chinos expansion pack to make long chinos by Alina Design Co., and last but not least the Lonetree Jacket – the first pattern by Allie Olson, founder of Indiesew. The mini collection includes the shirt, the skirt and the sweater.
I made the Bonn shirt before and I tested the Lonetree Jacket, so for this blog tour I decided to make a Toaster Sweater and the Chi-Town Chinos to complete the look. The skirt is really cute, too – but I'll get much more use out of the chinos during Norwegian winter!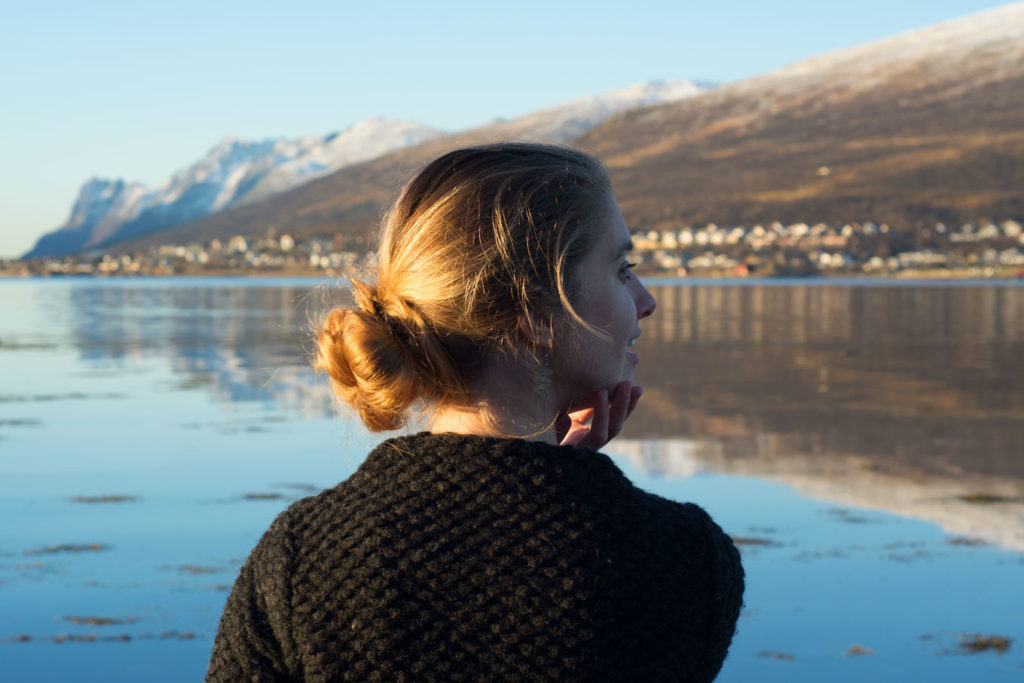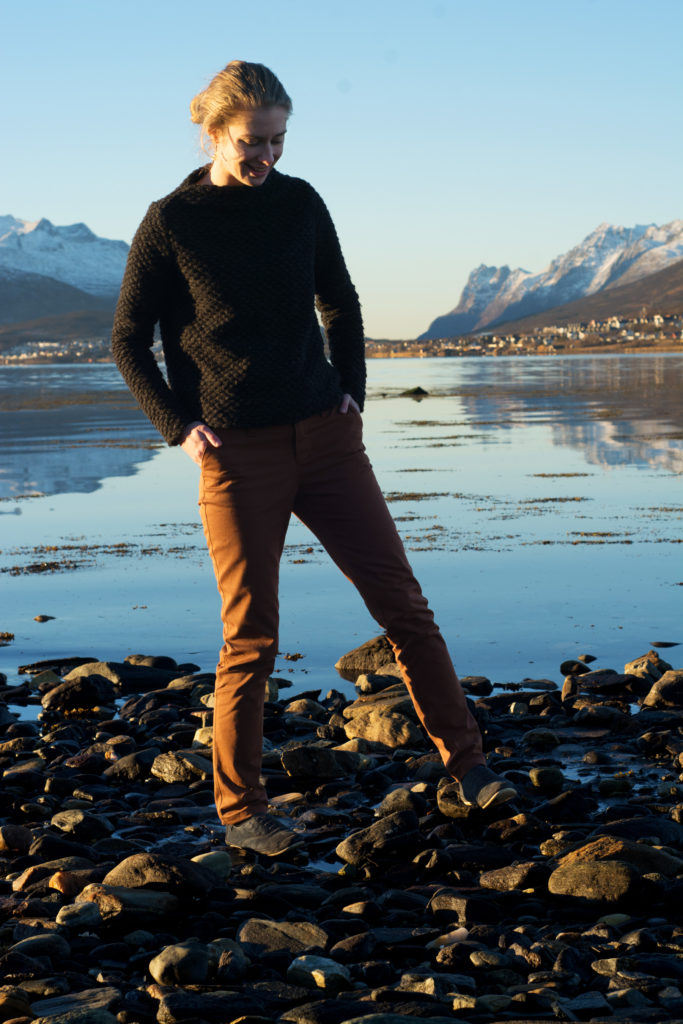 Let's start with the Toaster sweater: I love love love the neckline! It's so easy to make, there are just four pattern pieces and most of the fabrics recommended for this pattern are fairly easy to work with. I used some leftovers of this black bubbly wool I used to make a Bento Tee for my mom, similar to those I blogged about here.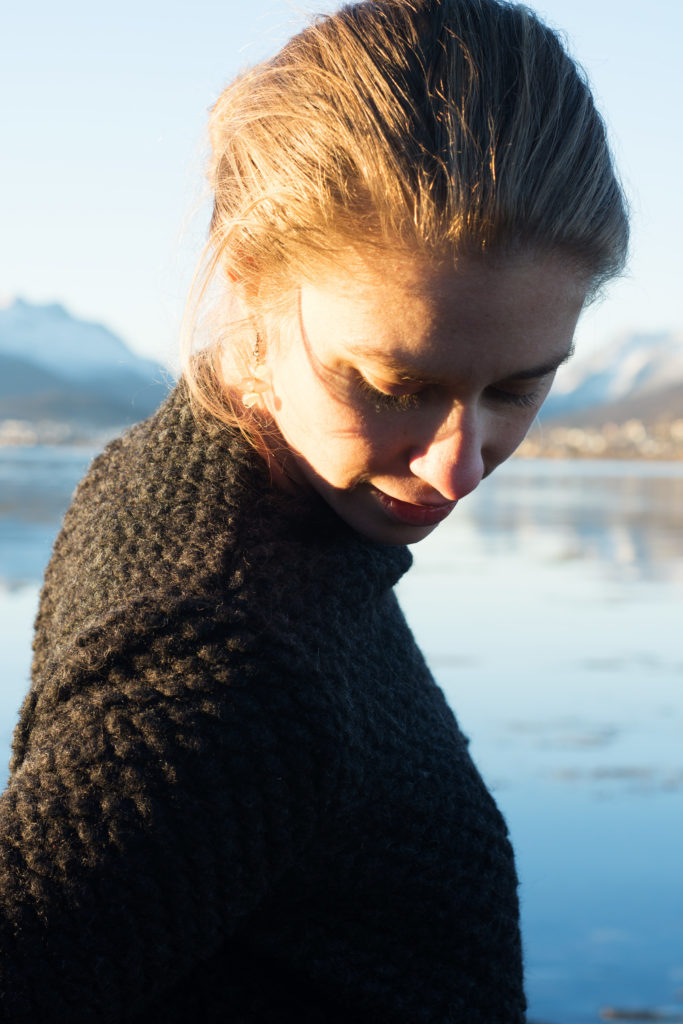 I lengthened the pattern a little, but I probably should have lengthened it even more. Luckily I used all the wool I had left, so I couldn't really have lengthened it any more anyway – so no real regrets! But this won't be my last Toaster sweater (I have already made a new one with some serious pattern hacking – stay tuned!)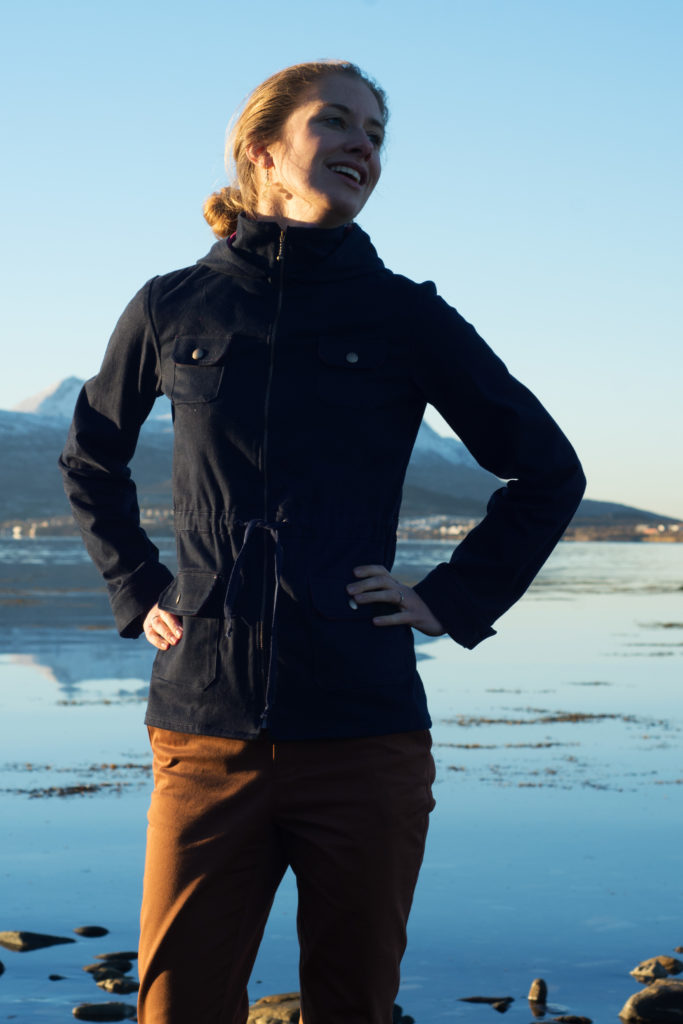 The Lonetree Jacket is a beautiful utility jacket or vest with a drawstring, four patch  pockets, facings and an optional hood.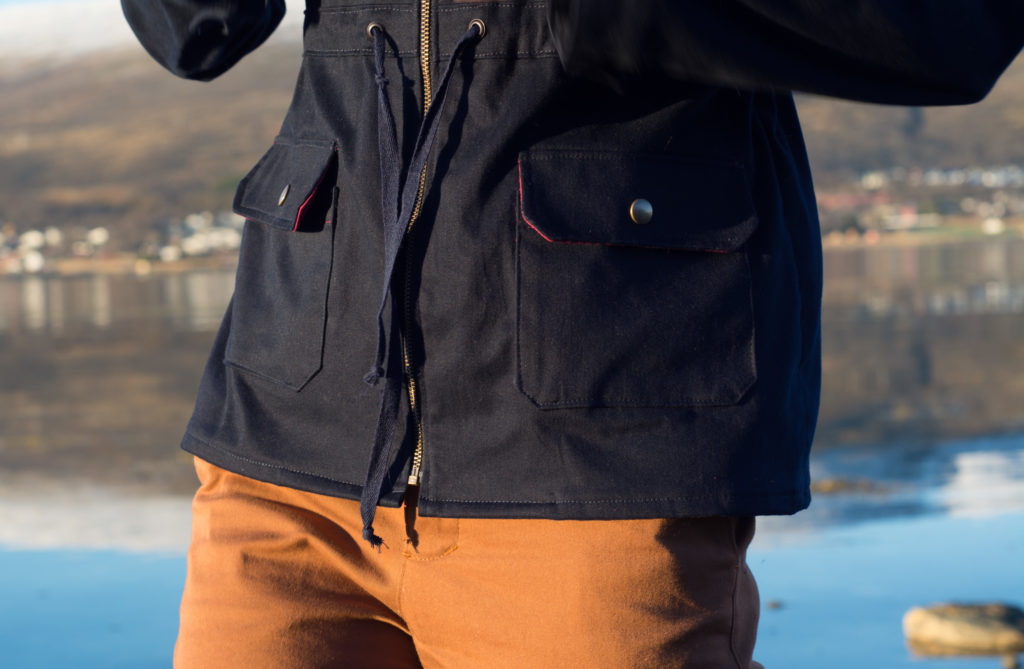 I was a tester for the Lonetree Jacket, and the version I'm wearing in these pictures is my tester version and is not based on the final pattern. There were made a few changes to the armscye, the shoulder area and the instructions, but my version fits me pretty well and I'm sure that I'll wear it a lot! Right now it's actually too cold over here for wearing an unlined jacket, but it's an awesome late spring – summer – early autumn jacket. I obviously should have lengthened the jacket a little more – I really should know by know by now. It's not too short, but definitely shorter than it's intended to be.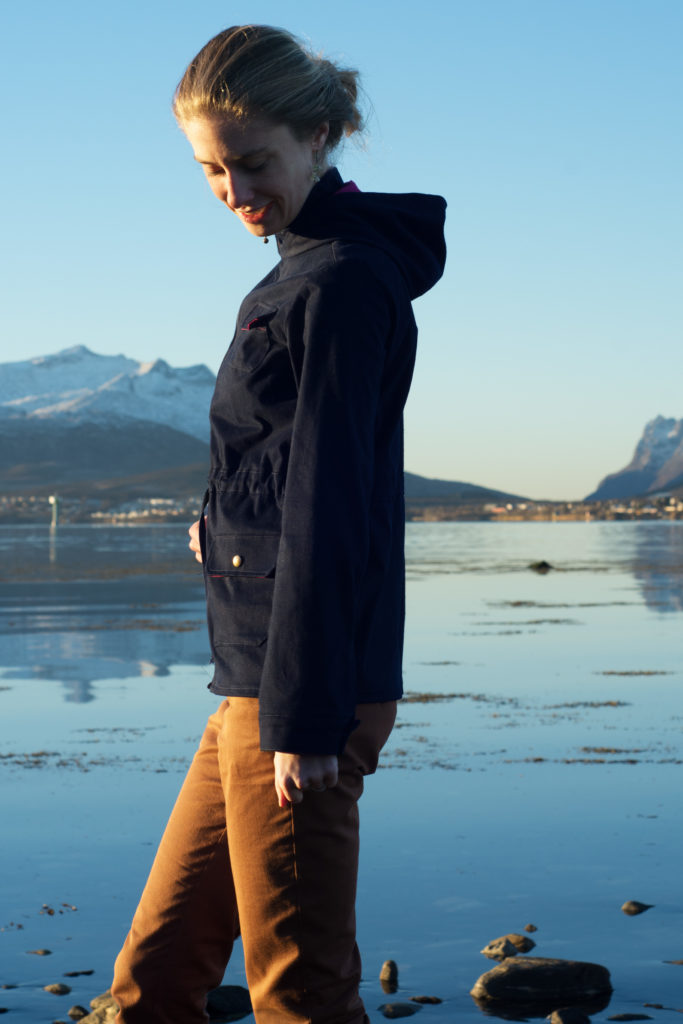 I used this pretty navy strech chino from Indiesew that is sadly sold out now and some pretty pink cotton lawn from my stash for the lining. I also used it for binding the seams and for the inside of the pocket flaps. I initially loved the colour combination, in the midst of the project I almost came to hate it and now I mostly like it again. I think it has something to do with the navy often looking really black-ish – and while I like the combination of blue and pink, I'm more sceptical about black and pink, I think it easily looks tacky.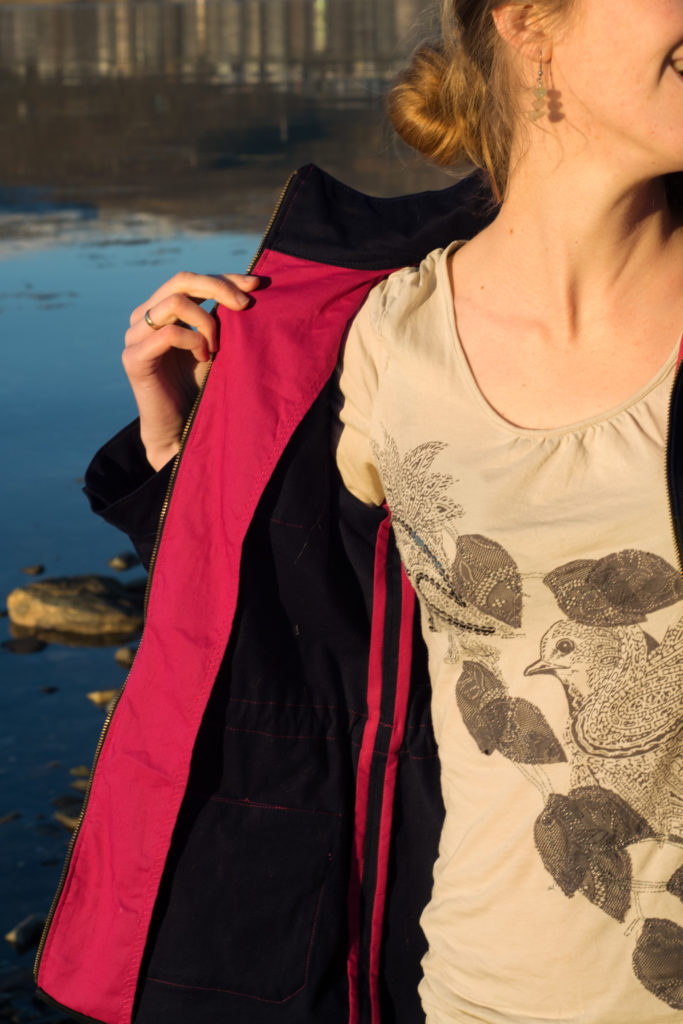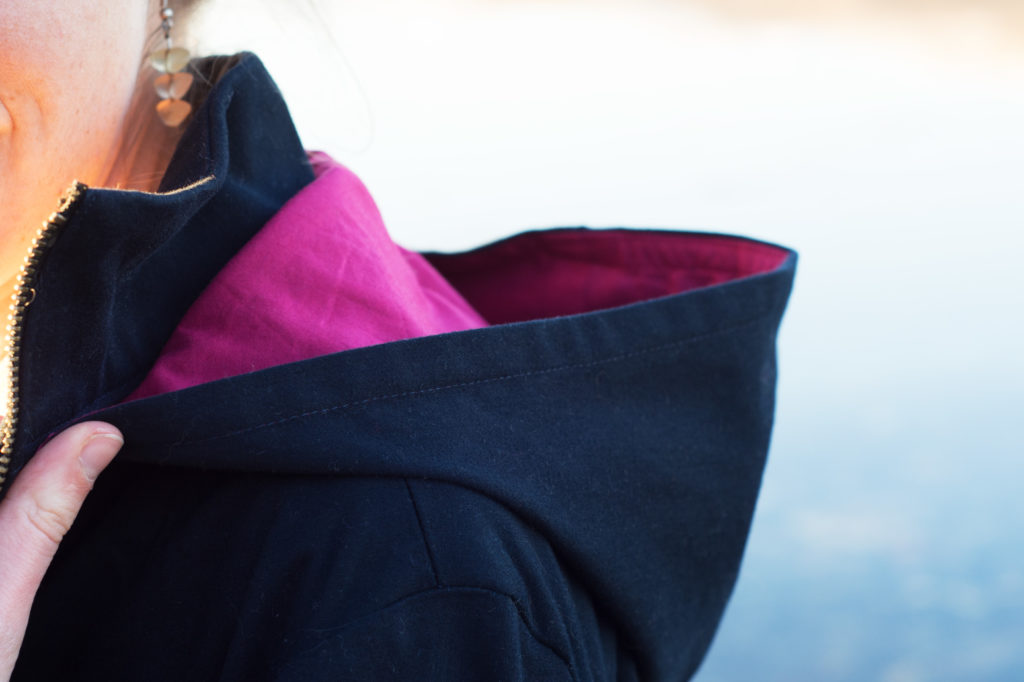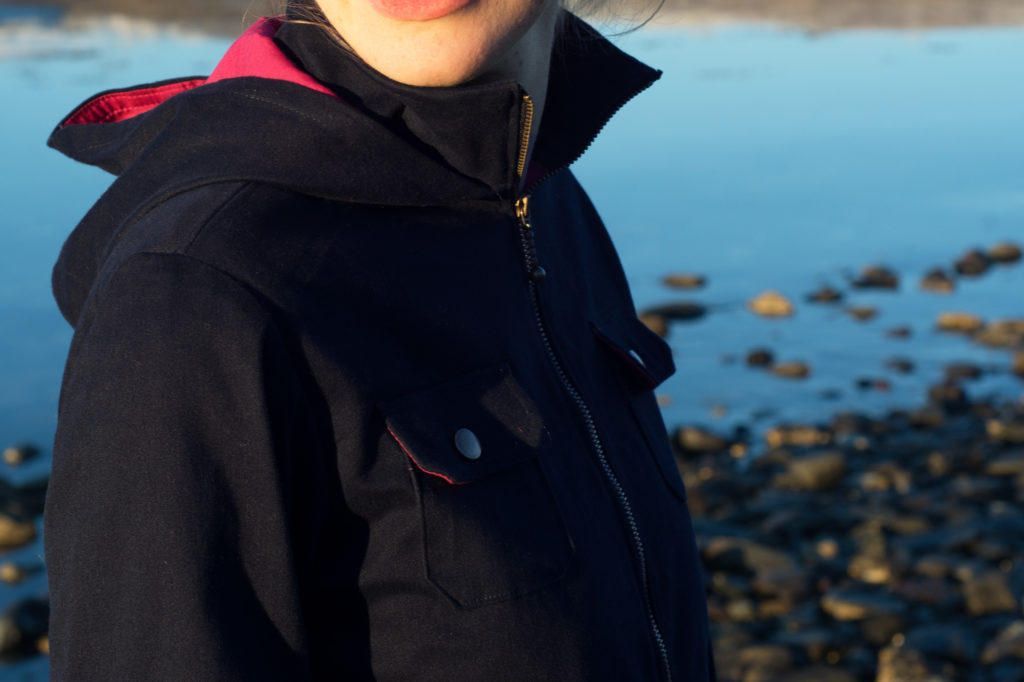 What I like best about the jacket are the high collar, the hood and the drawstring casing. Allie's instructions are really great and I had no problems at all sewing the jacket, although my only previous attempt at making a jacket was the Amelia bomber jacket. I was so proud when I finished – I made a real jacket! And it fits! And it looks great!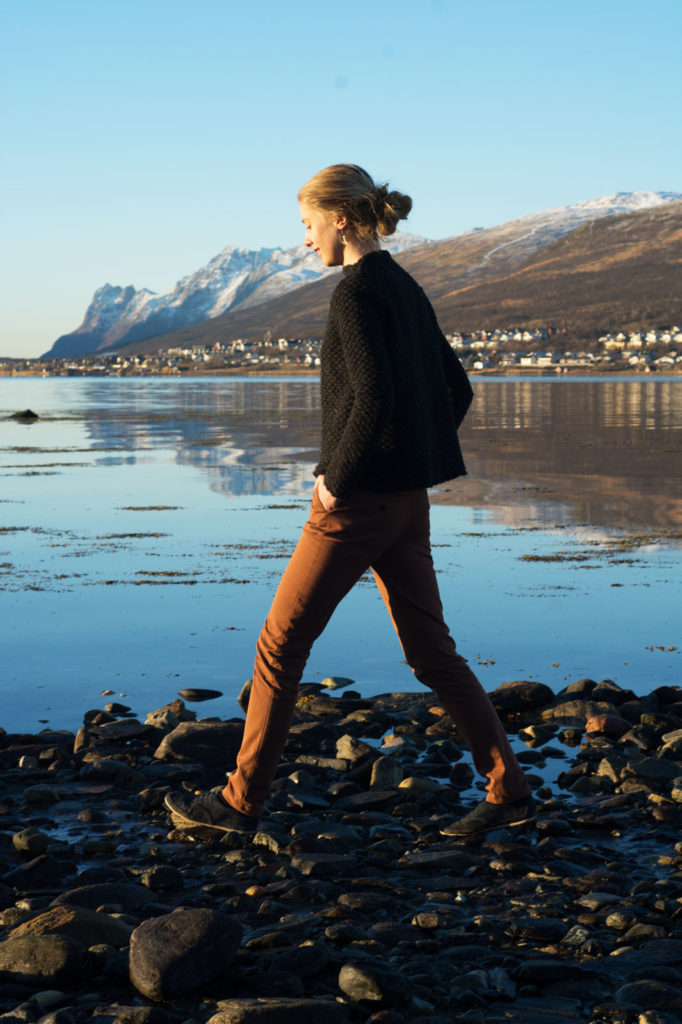 Last but not least – the Chi-Town Chinos. This is the first pattern by Alina Design Co. and I am really impressed. I hadn't made a lot of "real" trousers before, and sewing my Birkin Flares took me forever. These chinos, however, were so easy to make and they fit perfectly! The instructions are very good and Alina has a really helpful sew-along on her blog. Whenever the instructions confused me I looked at the sew along and everything was clear.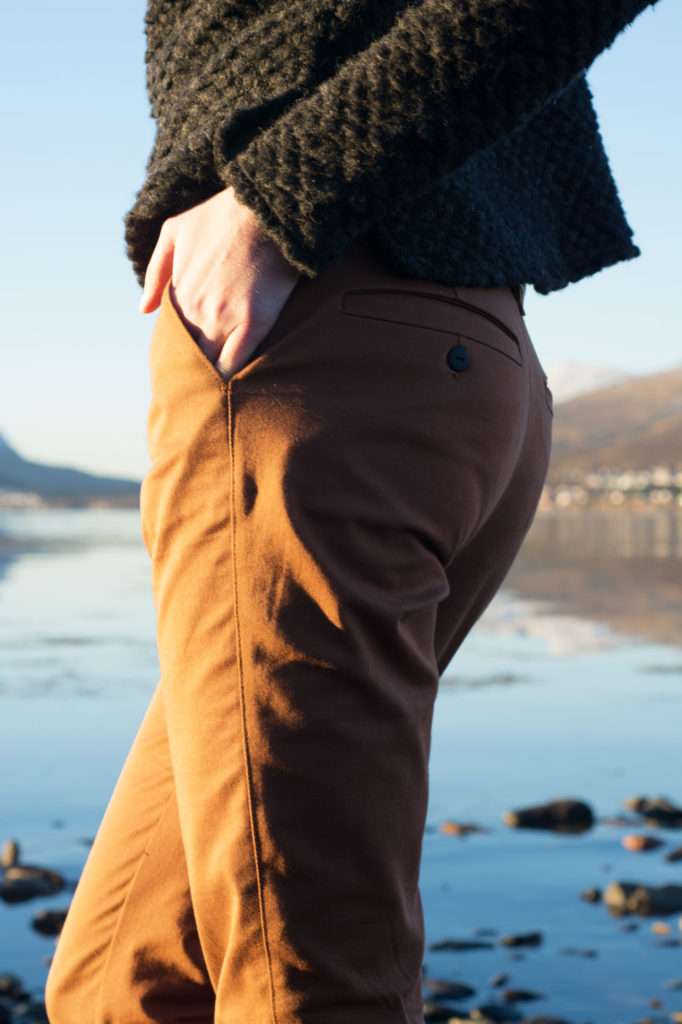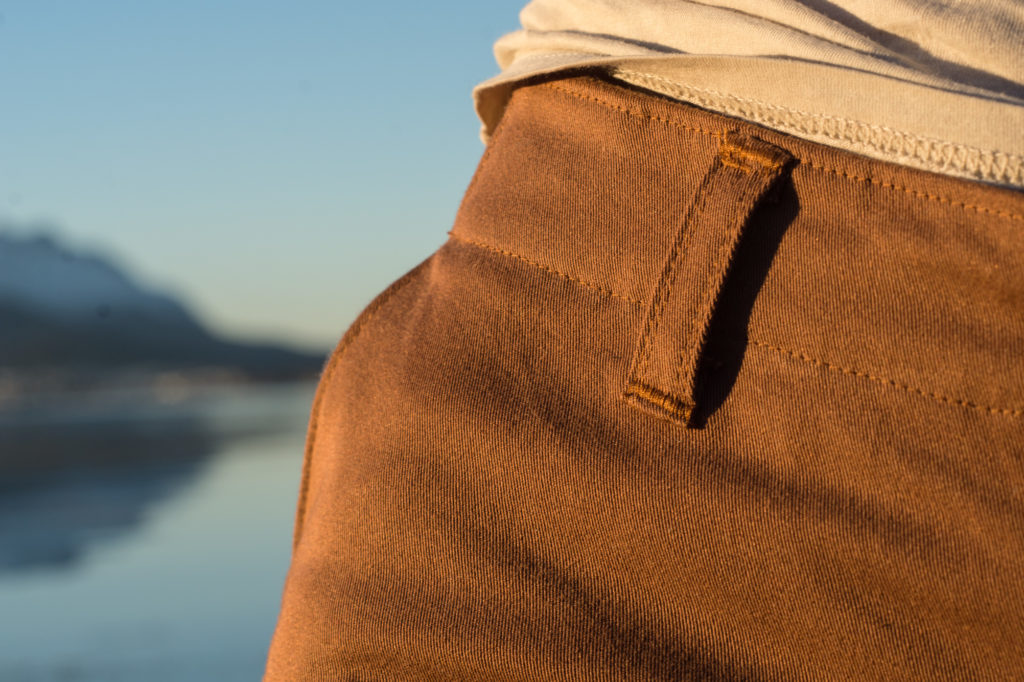 I made a quick muslin before starting, but ended up making the smallest size without any alterations, other than lengthening the pants by 1″. They actually turned out a tiny bit too big, but not too big to wear them, and next time I can easily take them in a tiny bit more at the back seam and the sides seams. I don't know if I am just a more experienced sewist these days, or if Alina found a ridiculously easy and quick way to sew a fly – but this was really so much easier than expected.
I used the Sienna Stretch Twill from Indiesew for my Chinos and although I have praised Indiesew a lot already, I have to say that this is really great fabric. It's has a lovely colour and is super easy to work with. It's thick and stable enough for easy handling, not too thick to sew easily and has just enough stretch to make sewing easier and not harder.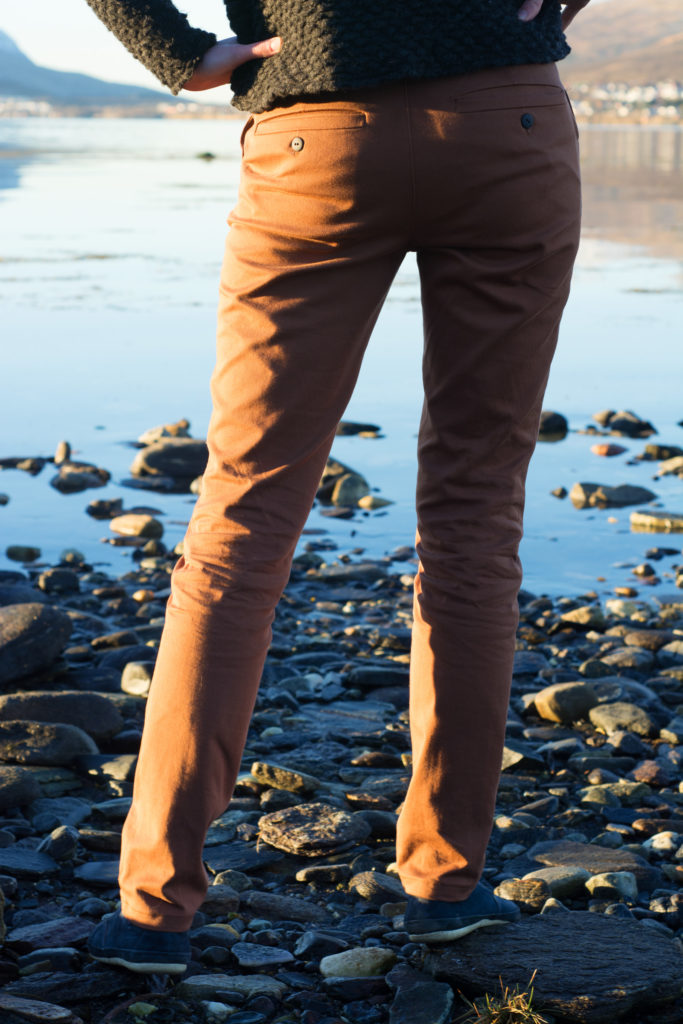 So, head over to Indiesew to buy the full collection or the mini collection – you can save up to 25%! And for those of you who have already purchased the Bonn Shirt by Itch to Stitch: Don't fear, just write an email to Kennis from Itch to Stitch and ask for another of her Itch to Stitch patterns in return – such great costumer service!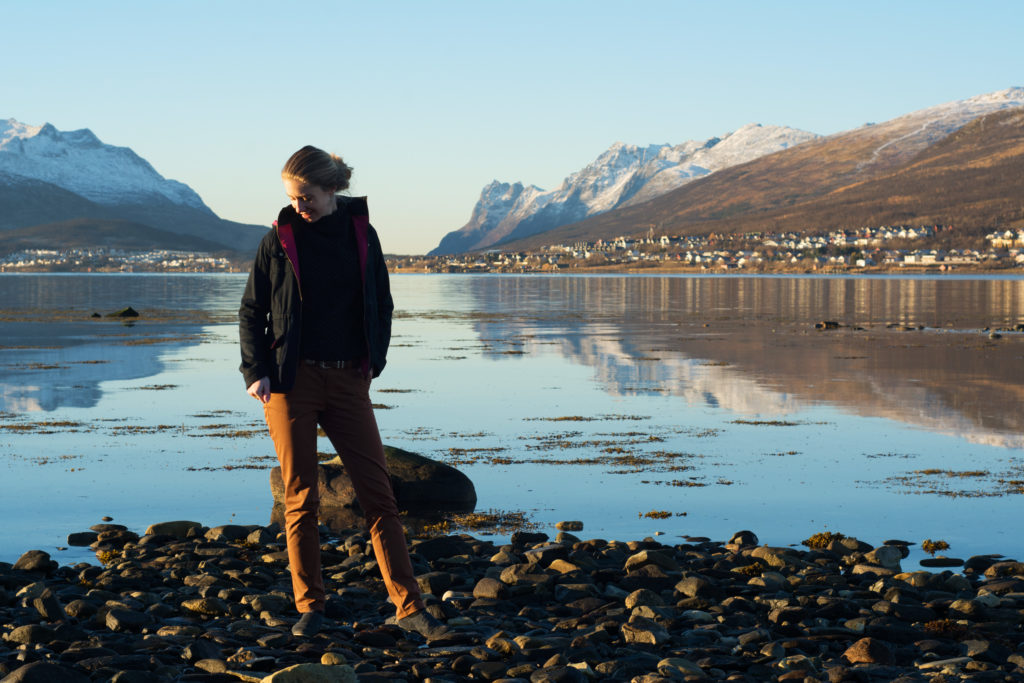 And don't forget to have a look at the other stops of the blog tour – these ladies made so many great garments!
Oct 26: Sew House Seven – Oct 28: The Sara Project – Nov 1: Allie J. – Nov 2: Alina Design Co. – Nov 3: Sew Charleston – Nov 4: Sew Mariefleur
– I received the patterns and some of the fabric for testing the Lonetree Jacket and for participating in the blog tour for free. However, all opinions are, as always, my own. –