This post about my pretty Emery Dress by Christine Haynes has been long overdue! I meant to post it weeks ago, but after spending more or less a whole day trying to get pictures, i just had to give up… But the lovely Dominique from Kreamino took it upon her to take some new pics of my dress while we were in Switzerland, so now I can finally share the dress with you.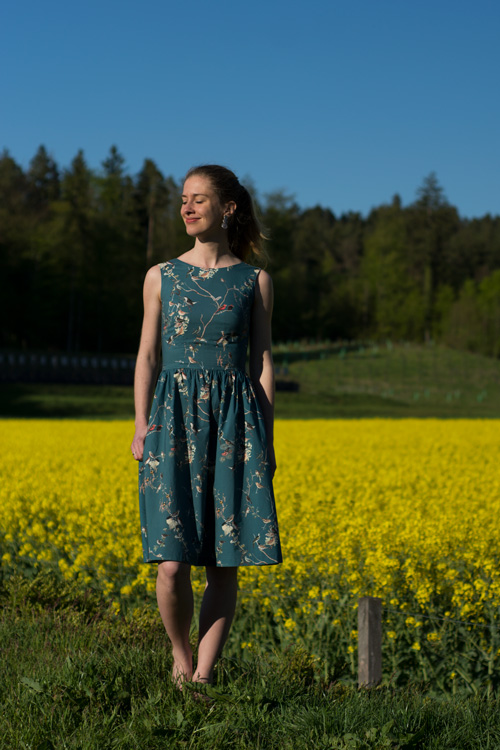 My older sister got married, and I needed a dress for her wedding. I had three metres of this pretty cotton lawn from Fabric Godmother in my stash – a Christmas present from my parents. Ok, it wasn't a surprise gift, I even ordered it myself, but it was a present nevertheless! While I was looking for a pattern suiting the fabric I saw the Emery Dress on Indiesew and remembered that it had been on my to-sew list for quite a while. The only thing I wanted to change, was making the dress sleeveless – but I'd seen sleeveless versions of the Emery before and I knew it wouldn't be a problem.
I am not always making a muslin, but for a dress with a fitted woven I knew a muslin (or two…) was mandatory. I made a size 2, since my bust measurements where right in between size 0 and 2, my waist was close to a size 4 and my hips a size 2. The muslin turned out too big, and in hindsight I think I could have made a size 0. But it felt easier to simply adjust the muslin I had instead of cutting a new muslin and starting to adjust that one. I ended up shortening the bust darts and the waist darts, I made a hollow chest adjustment, taking out about 1/2″ at the top and close to nothing at the waist, and I took out about 1/2″ in total along the zipper in the back. I also lengthened the bodice by about 2″. After making these adjustments I was pretty happy with the fit, and I could even use my second muslin as the lining for my dress! I just love whenever a muslin can be used as lining!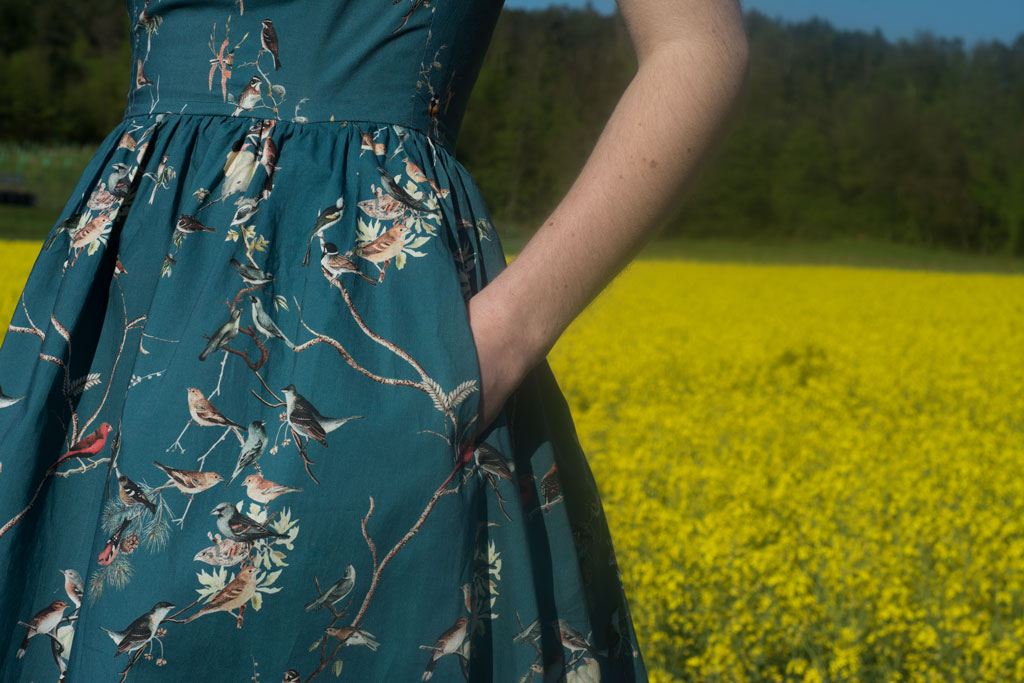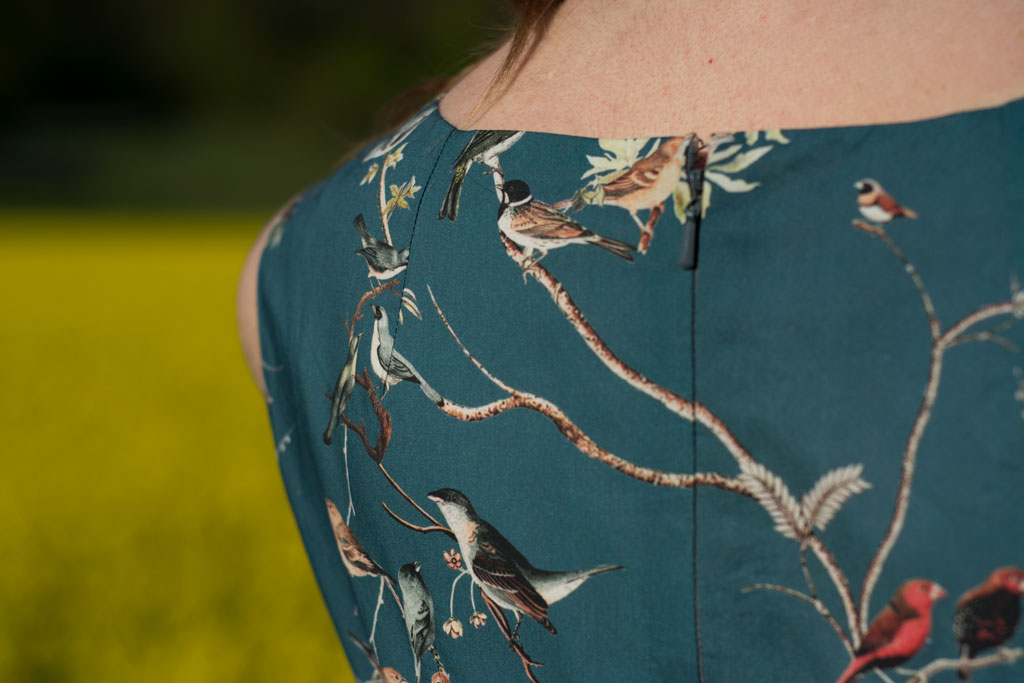 Sewing the rest of the dress was pretty straight forward. I made quite an effort to pattern match! Of course, I forgot that I had to cut the back in two pieces, not on the fold. So I had to accept that the back isn't perfectly matched, but I tried to work with a tiny, tiny seam allowance, making the back skirt slightly more ruched than intended. Since my Emery Dress is sleeveless, I sewed the top with an all-in-one facing. I was pretty proud of myself when I realized that I don't even need an instruction for an all-in-one facing anymore! I didn't raise the armscye while cutting out the pattern pieces, but I used a smaller seam allowance at the underarm while sewing the facing to the bodice, hence raising the armscye a little.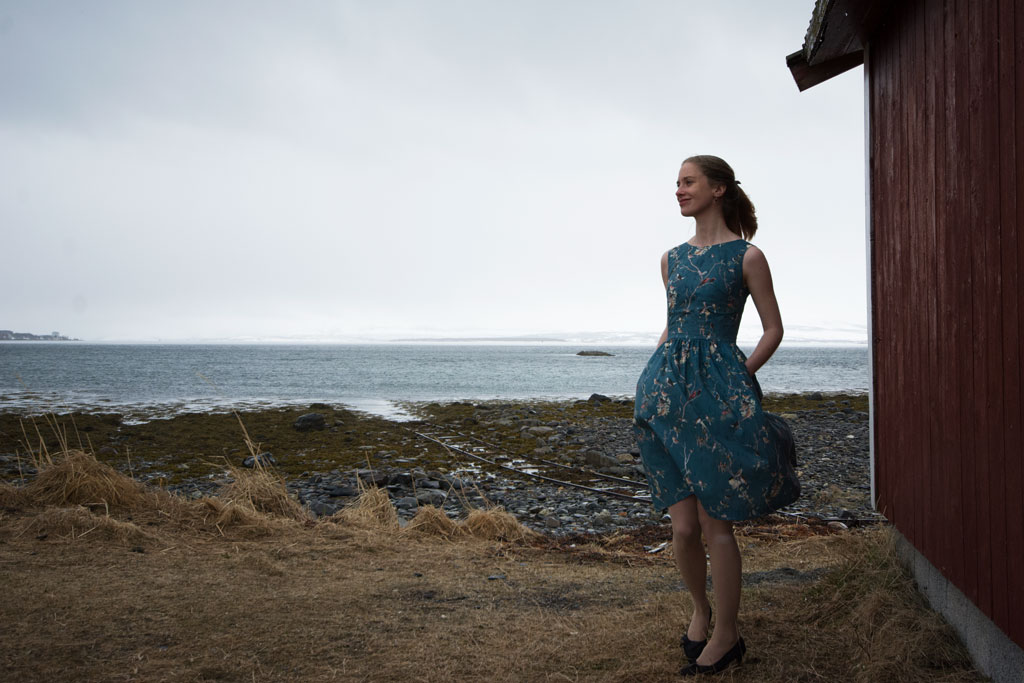 My dress was finished in time, but the day I wanted to take pictures just went horribly wrong. My husband and I drove to the place where we wanted to take pics and I changed while sitting in the car. I asked my husband to pull up the zipper, and the lining got caught. Instead of gently trying to fiddle it out, my husband thought pulling the zipper further up might help, resulting in a totally blocked zipper and me being stuck in the dress … I wasn't really delighted and might have snapped quite a bit, when my husband suggested to just cut me out of the dress … We drove home again, where I finally managed to get out of the dress, not without having a big hole in my lining. We drove back to the place where I wanted to take pics and took pics in icy wind and pouring rain, just to realize at home that something hadn't been right with the lens  and most of the pics were blurry – as you can see here: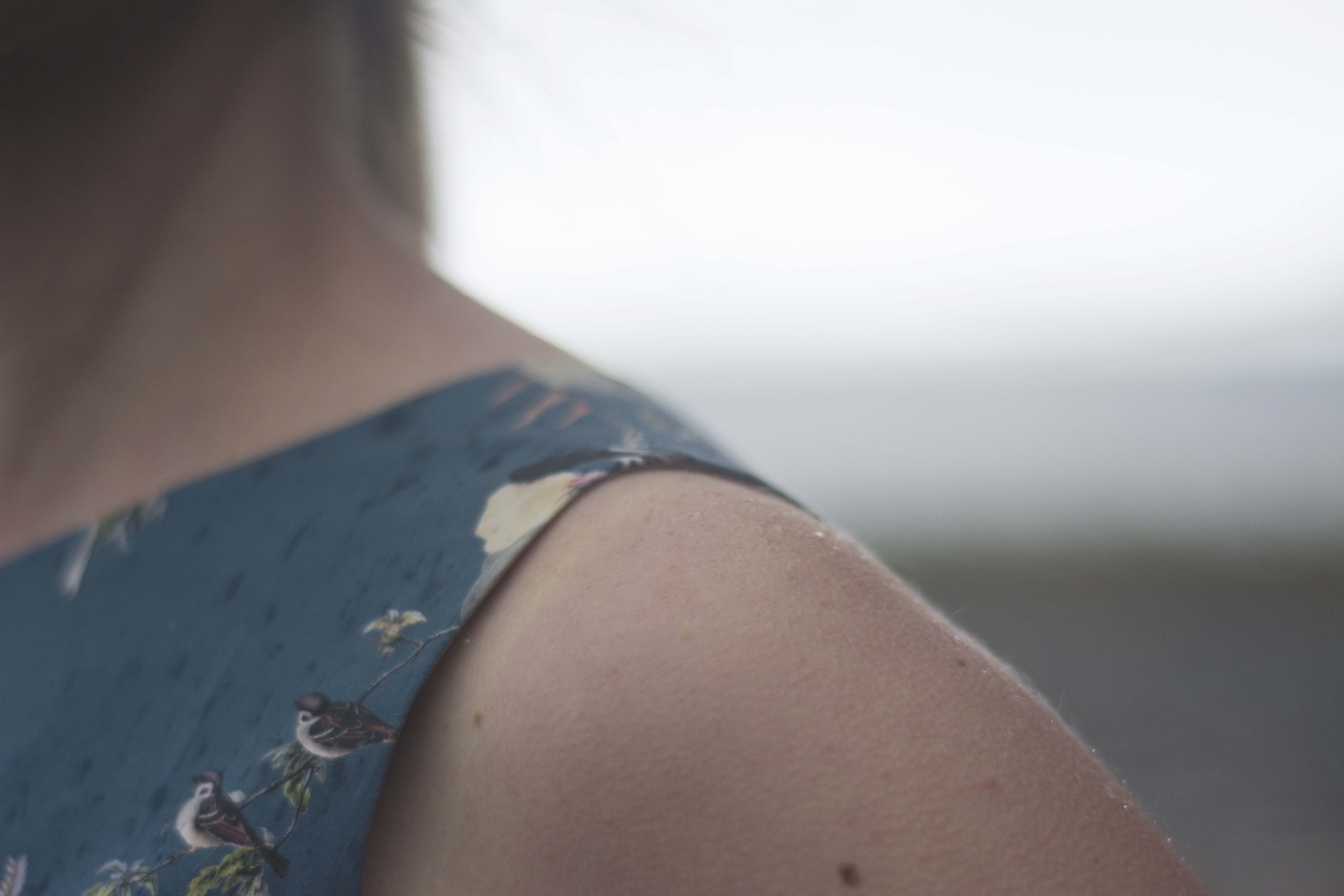 I tried to take pics with my tripod, but the camera wasn't focussing right, so my poor husband took some more pics just in front of the house. Those were at least clear, but pretty sad-looking. So I just had to give up, for once.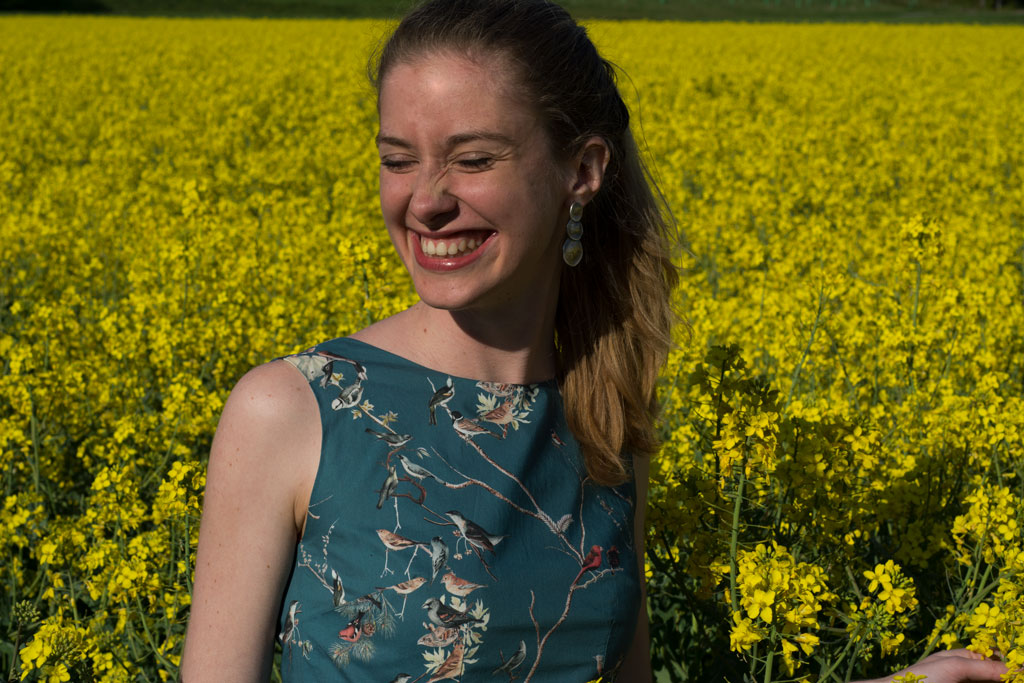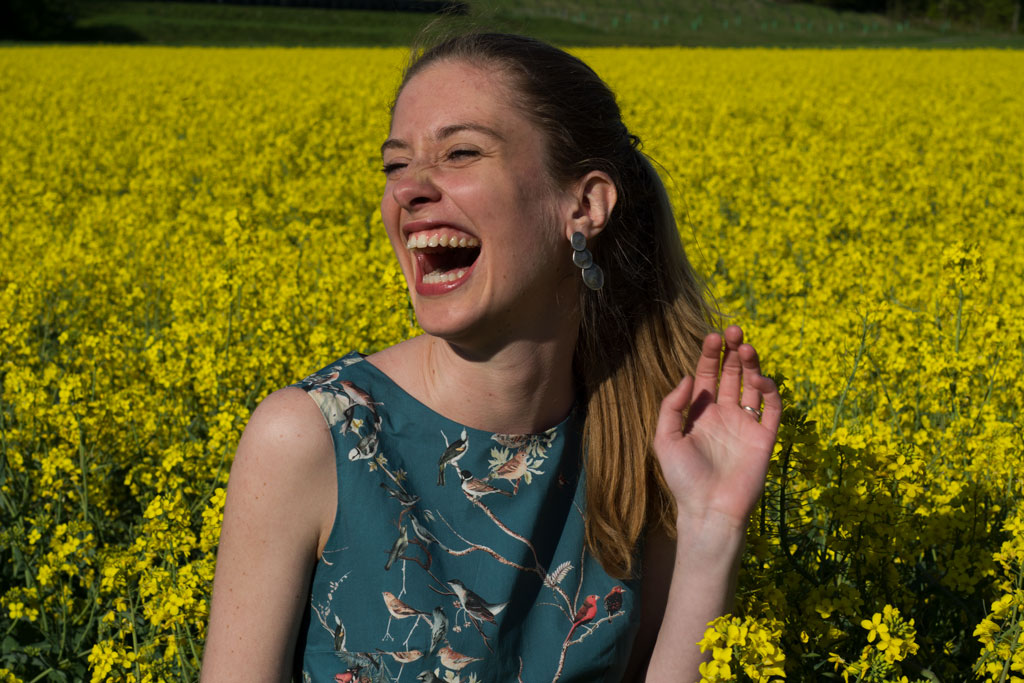 As you might know, I was in Switzerland a couple of days later, to meet some of the blogging ladies connected to Näh-Connection. The fabulous Dominique mended my dress and took pics of me in the dress – with a slightly different backdrop than usual! I do realize when looking at the pics that I have a few drag lines across the bodice when moving around, which is bothering me a little. I really thought I got the fit right! On the other hand I am not so sure if it is possible to have a tight-fitting woven bodice without some drag lines. Nevertheless – I loved wearing the dress at the wedding and I got tons of compliments!
– As a member of the Indiesew Blogger Team I got this pattern for free. However, all opinions are, as always, my own. –