Do you remember that I posted  my Sneha Tunic and the Diana Wrap Dress by Christina from Wardrobe By Me not long ago? Well, Christina is a very busy lady, there's already a new pattern, the Amelia Bomber Jacket! It's named after the pilot Amelia Earhart (Eek – I contributed to naming this pattern!!), the first female pilot to fly solo across the Atlantic Ocean. So there is really a flying theme going on here, birds and pilots!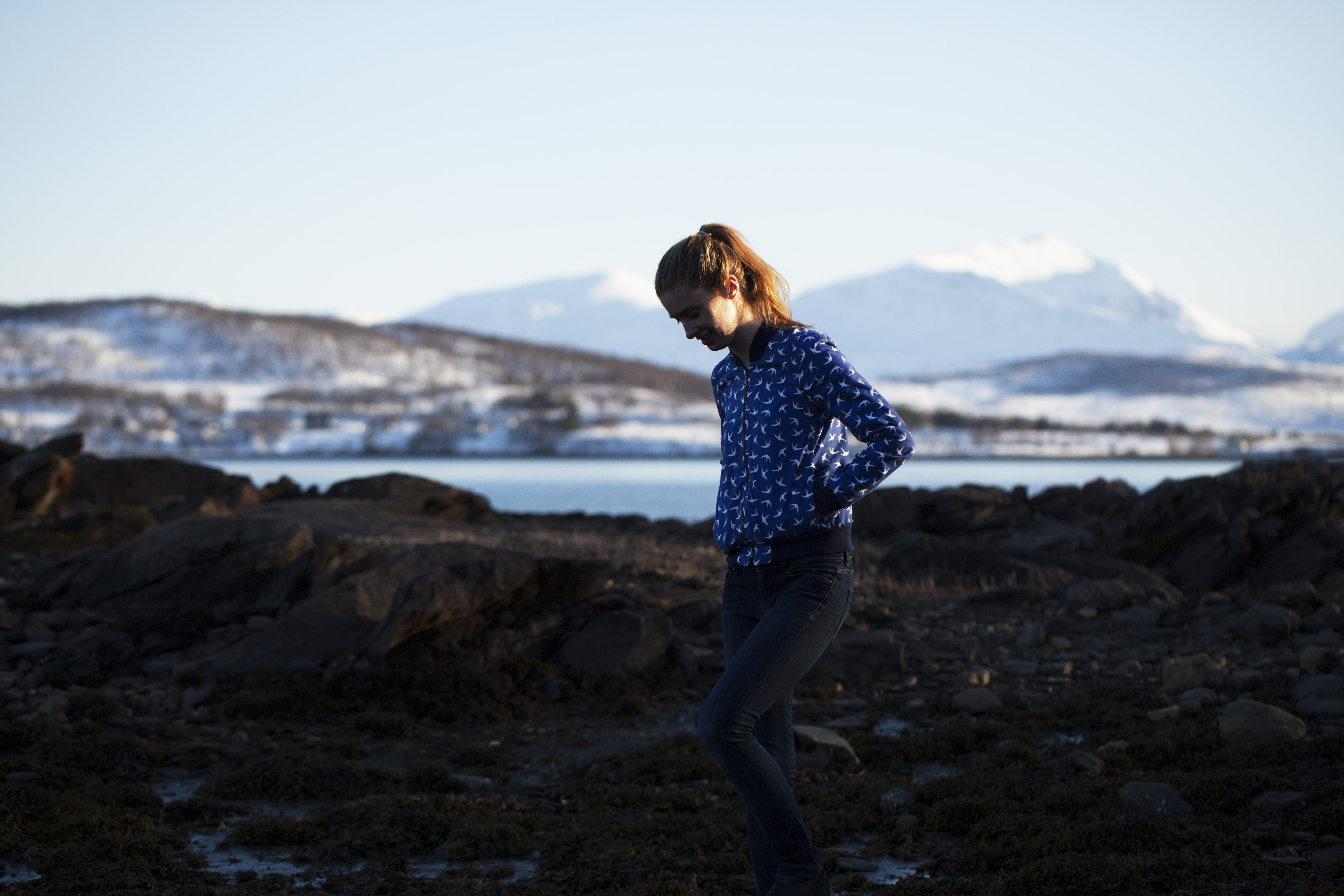 The lovely swallow fabric is a poplin from Fabric Godmother (the blue fabric is currently sold out). How cool is the fact that they have it in alternate colourways? It looks like I cut out the swallows out of the blue fabric and sewed them on white fabric for the lining. I didn't of course, but love that it kind of looks like it! The poplin is thin and stable, a dream to work with! The ribbing is from the Norwegian Store "Stoffdronning", which means "fabric queen" – I got my fabric from a fabric godmother and a fabric queen – pretty good omen, if you ask me…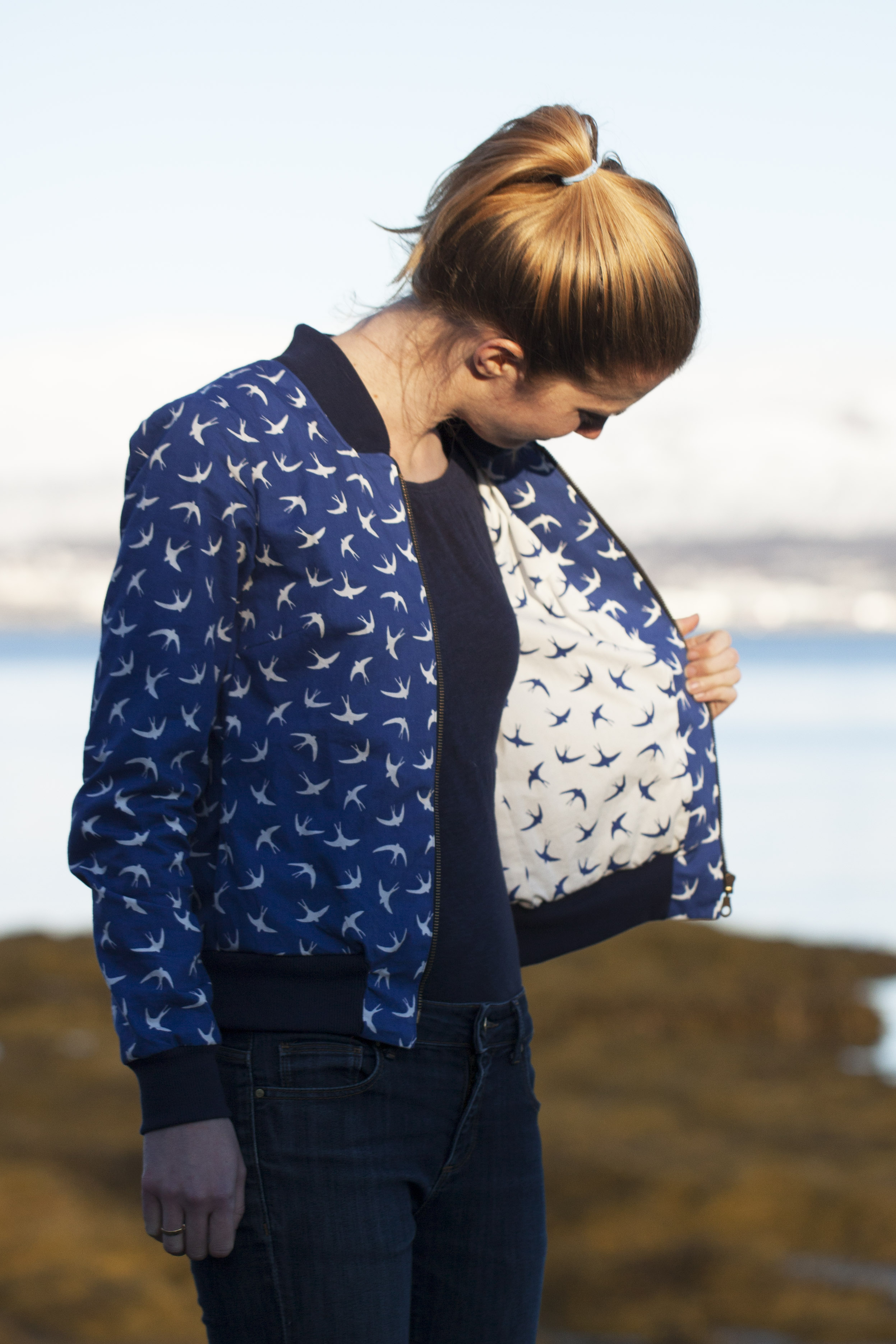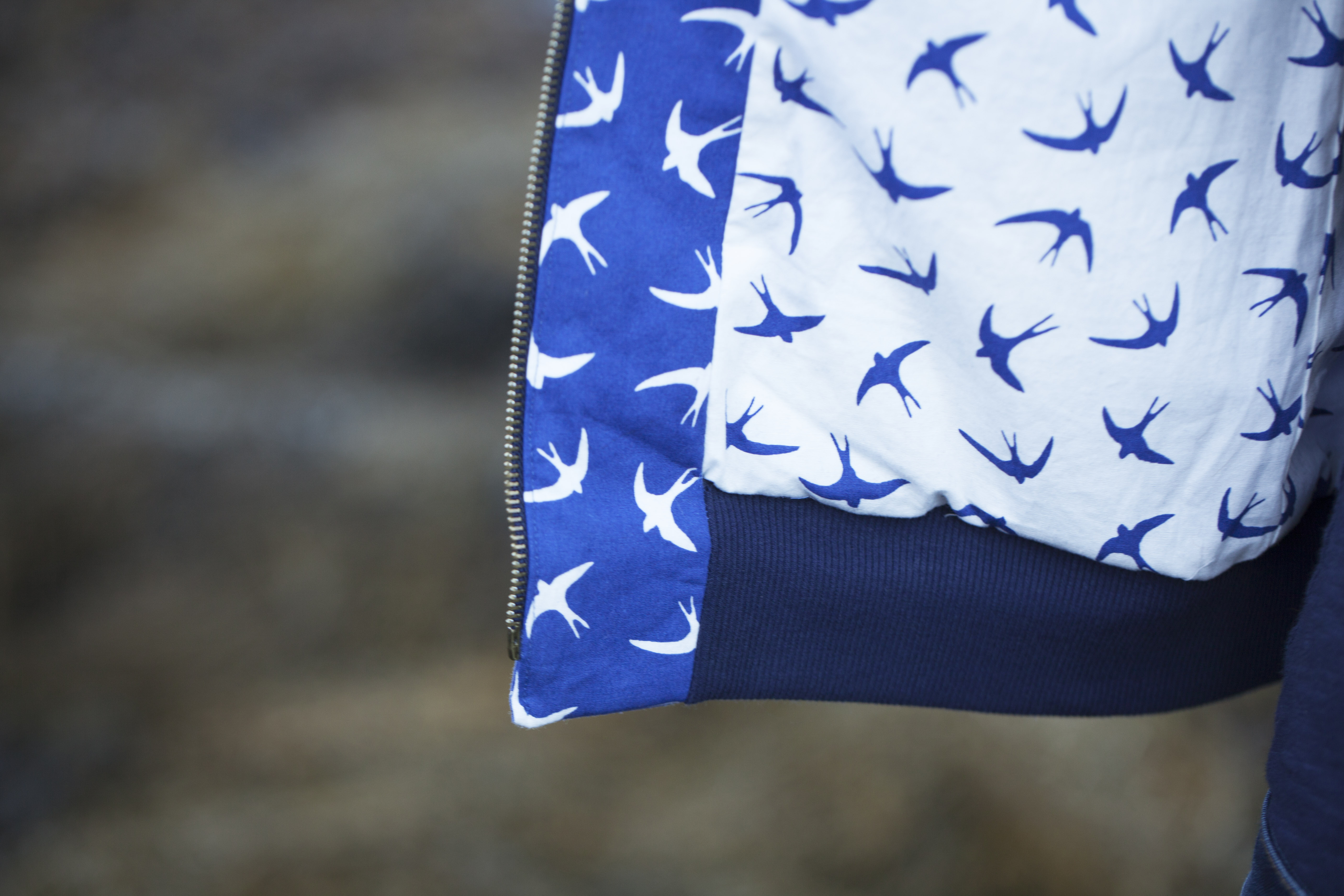 But back to the Amelia Bomber Jacket. I'm sure you have realized that bomber jackets are pretty "in" this year and I am so glad that Christina designed one. When I started testing for Christina I was very much focused on the the instructions, which are shorter than some other indie pattern instructions out there (but much longer than most of the big 4 instructions!). But this was my third test for Christina (man, she's fast!) and the first garment that was pretty complex.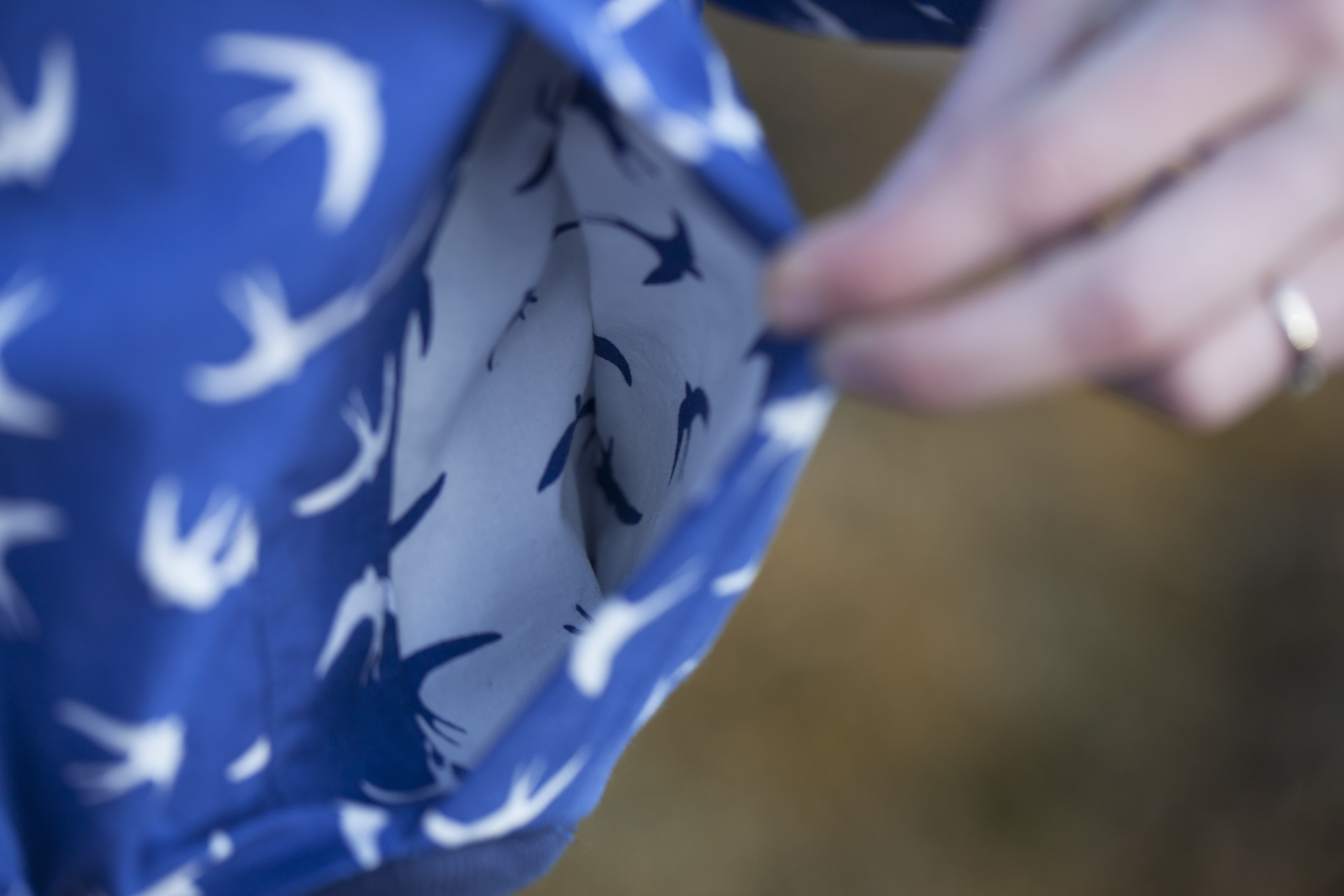 And I realized something much more important: Christina really knows what she's doing, her designing, pattern making and drafting are spotless. I don't think we ever changed a thing about the pattern itself, we just suggested changing instructions, adding information to the pattern itself and so on. Which absolutely makes sense, since Christina has been a professional for many years, but hasn't made patterns for selling them to home sewists, as far as I know. But hey – she has us, her pattern testers, and we know how we'd like our instructions to be – and Christina really picks up on everything. The result: A Bomber Jacket pattern with great design elements, a great fit, a great construction and good instructions! Could you wish for anything more?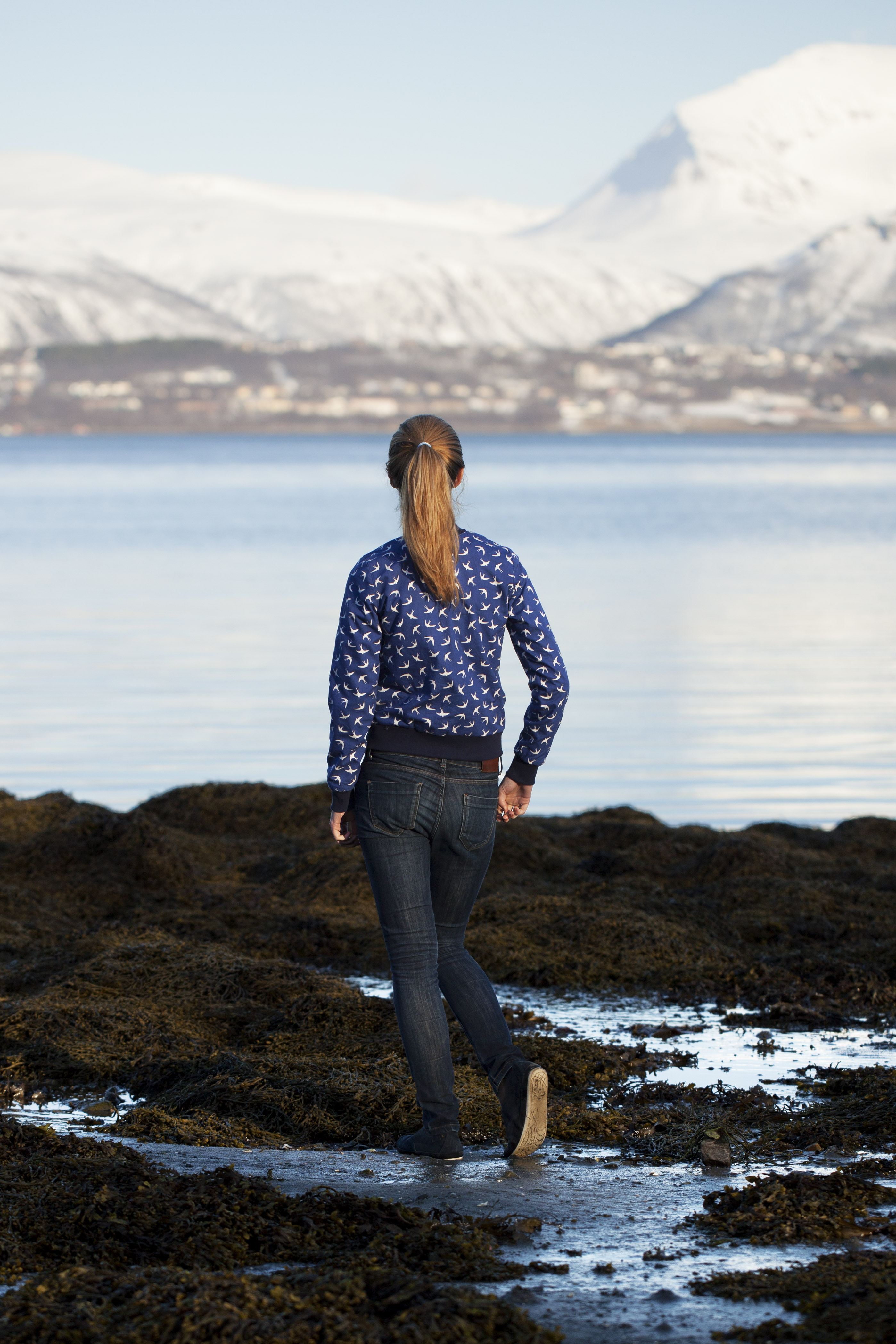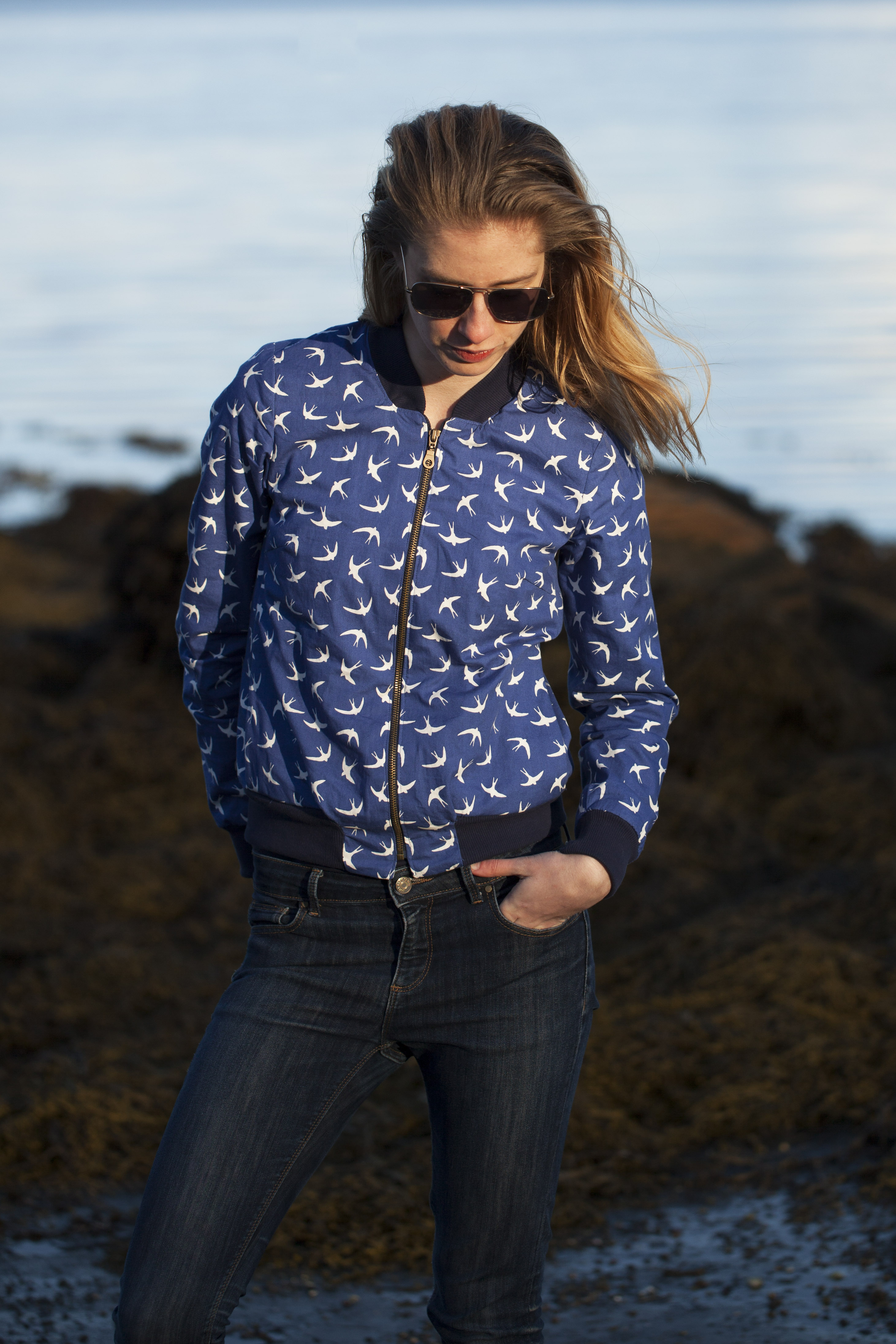 Some of the main features of the Amelia are the square corners at the neck ribbing and the hem ribbing, it makes it just a little different from many other bomber jacket patterns. The jacket has pockets and is fully lined, too – something I really appreciate. Who likes a jacket with lots of visible seams on the inside? And linings always give you the opportunity to play with some fun fabric!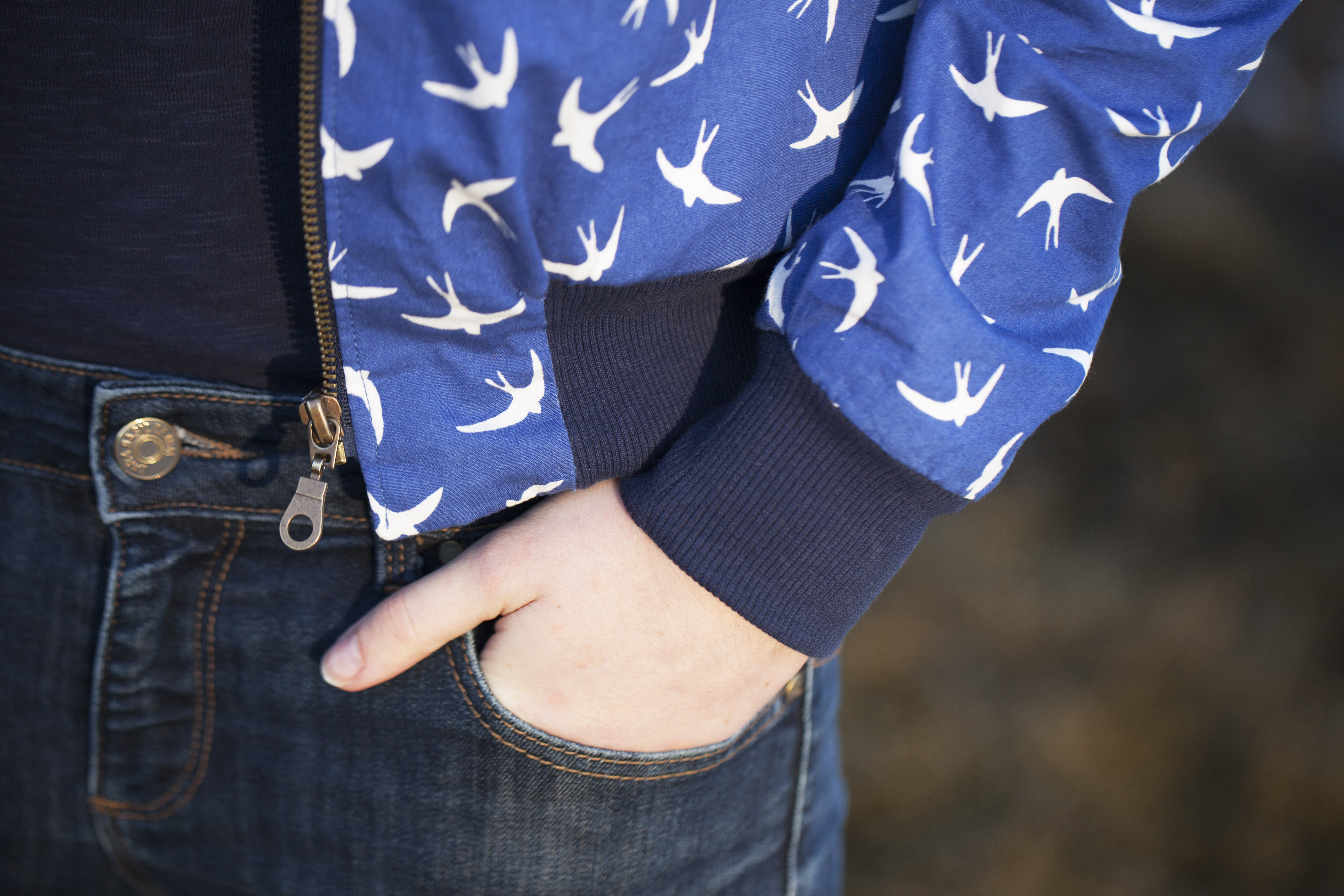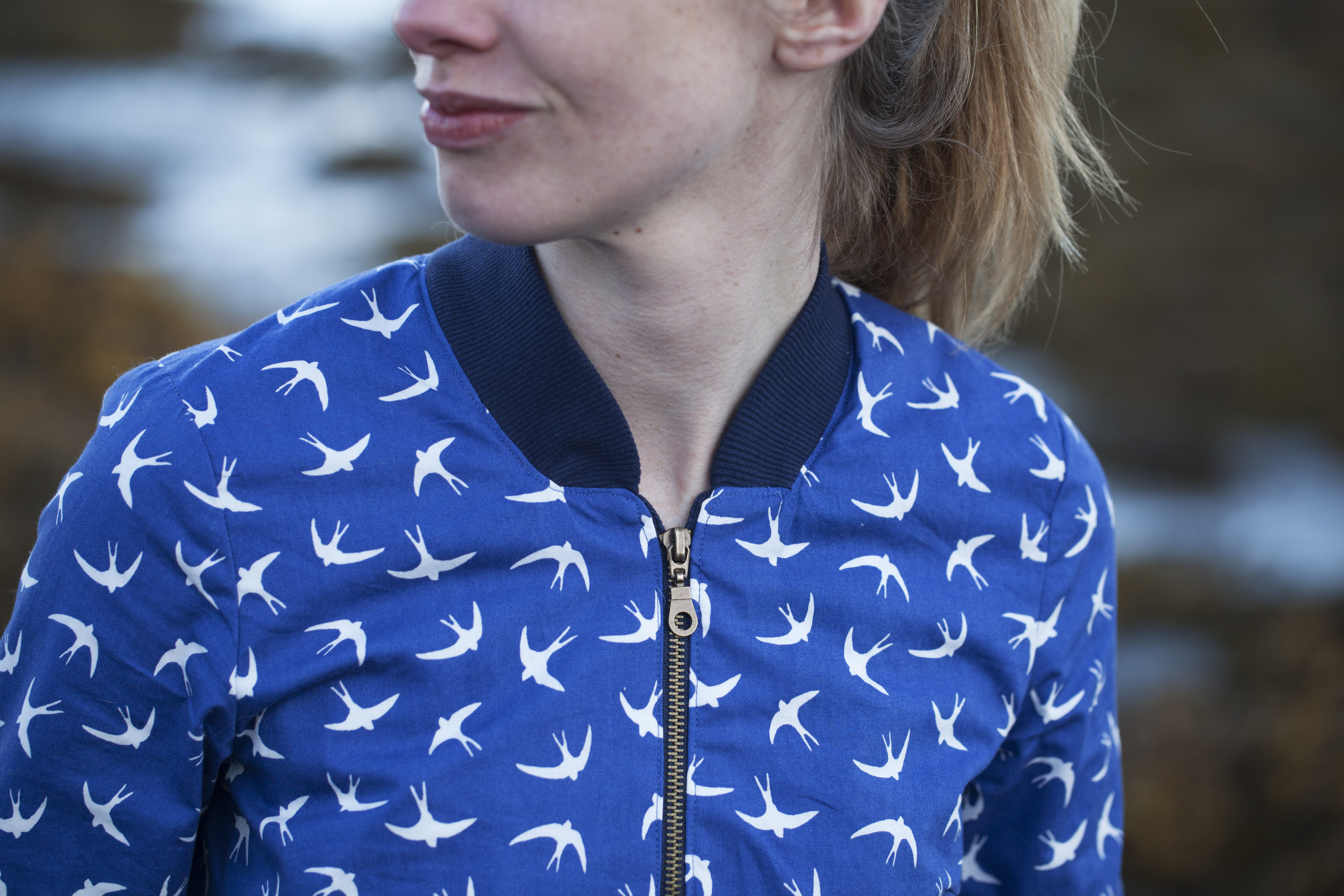 You are going to need some hours to sew this jacket, especially if you are particular about getting neat and sharp corners. You can see on some of these pictures that my corners aren't that nice, since I didn't really know what I was doing. BUT i sewed a second jacket (I'll blog about it soon!) with the new instructions and got really great results regarding the ribb corners.  And if you should ever be in doubt about a part of the instructions, just join Christina's facebook group, she is super helpful – and you might even find a new tester call there soon!
Oh, and a note on my pics – did you realize there is no snow on them?? Spring is coming to Northern Norway! It snowed again a few days later (just look at the pics of the Lou Box Top and the Birkin Flares…) and these pics were taken right by the sea, where the snow melts earlier, but still. Soon I won't have to freeze while taking pics!