Hi there! I'm back from my little summer break! It wasn't really planned, but with moving back to Tromsø, unpacking and starting to work again my blog needed to wait for a while. I don't think I will be able to blog as frequently as before right now – but we'll see.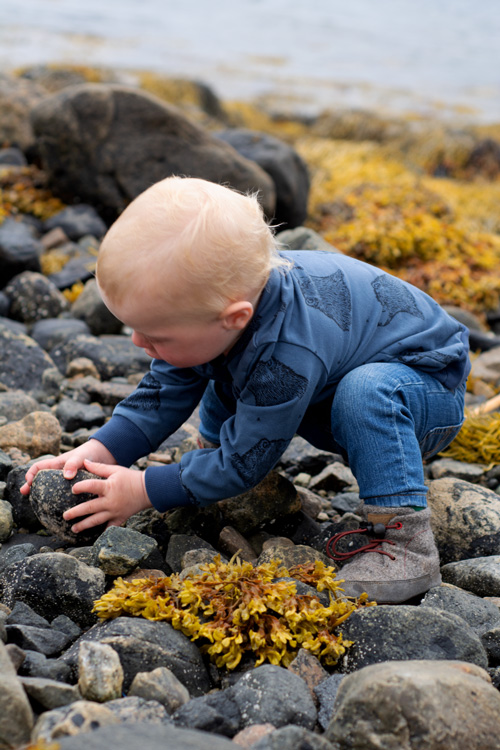 Today I want to show you two projects for the men in my life. A long time ago I bought this lovely blue French Terry fabric in a German fabric store. It's from the Danish brand Bloome Copenhagen and I really wanted to sew something with it for our (not yet born) son. Time went by, our little one turned 1 and I was finally ready to cut into this fabric.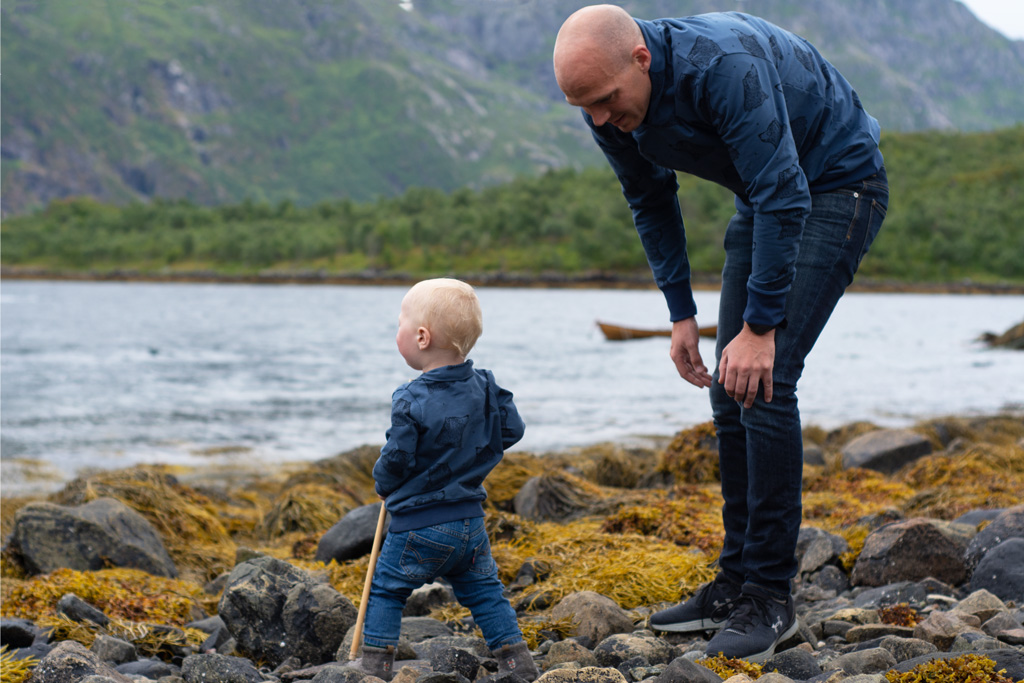 When our son was born, I was gifted the book "Lieblingsmode Mami made" by the French author Marie-Emilienne Viollet. The original title is "Garderobe idéal de bébé", but I only own the German translation. It's a wonderful book with stylish (very French!) children's garments. One of them is this sweater I chose to make. I changed a few things but left the most important part: the foldover collar. I think it makes the sweatshirt a little more classic and less casual. I loved the outcome, and so did my husband. "Can I have a matching sweater?", he asked me. How could I say no??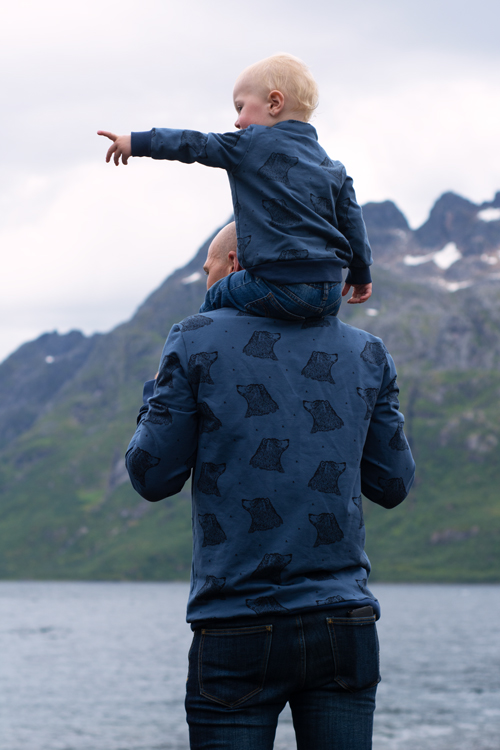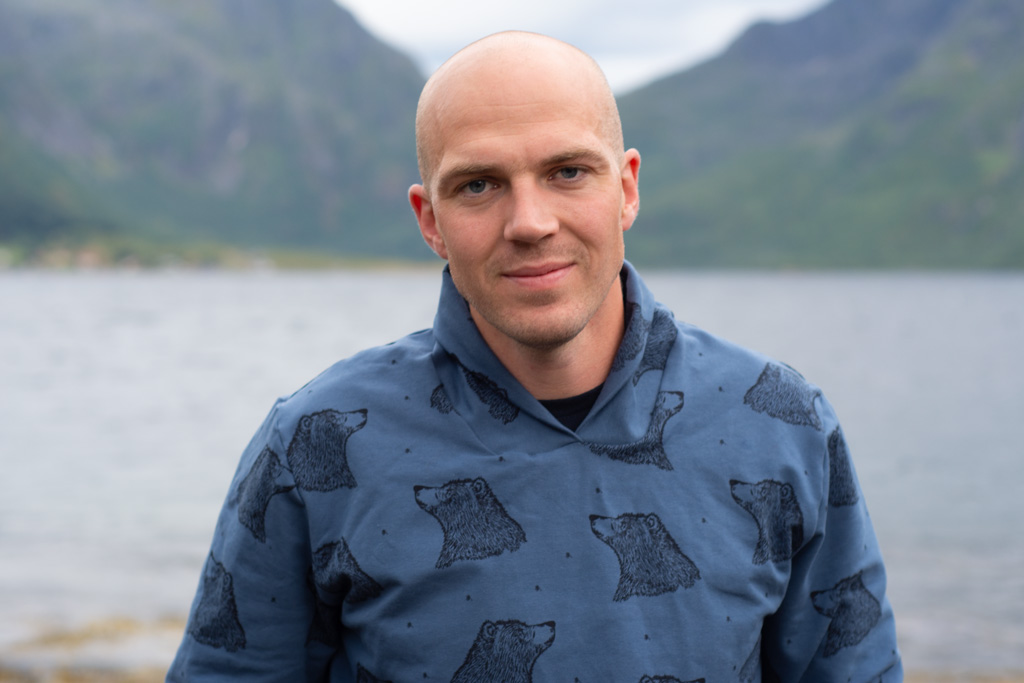 Unfortunately this fabric is several years old and basically sold out everywhere. After searching for quite some time I found another German fabric store that had enough left to cut out a front and back for a grown-up sweater. I had a little fabric left from sewing the children's sweater, enough to be able to cut the sleeves. I was so happy when I realized I actually had sourced enough fabric to make my husband's wish to match our son come true!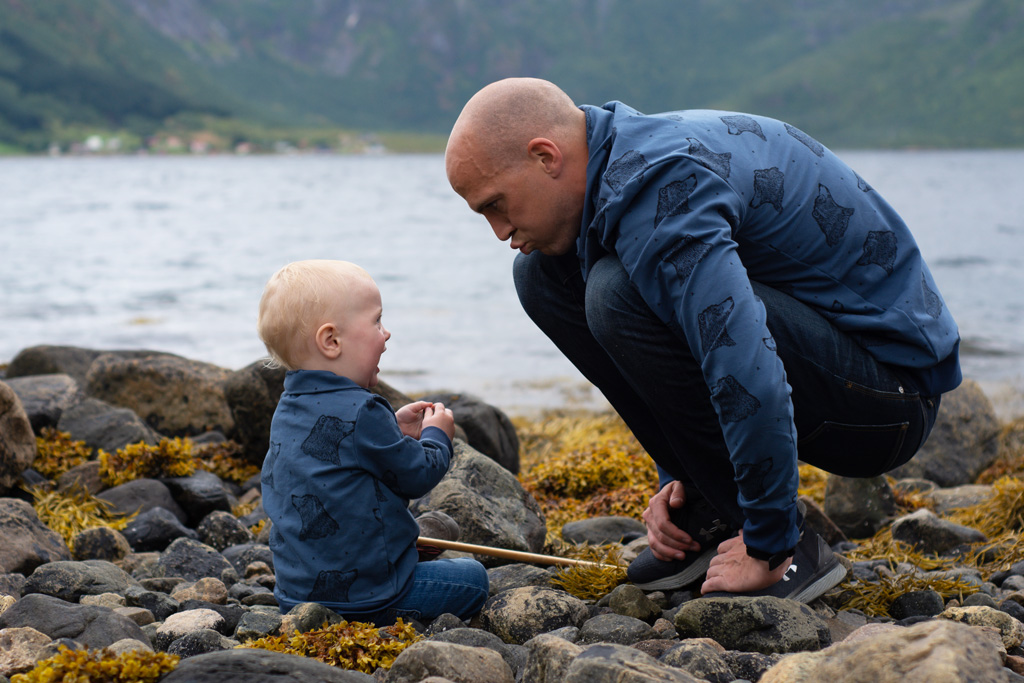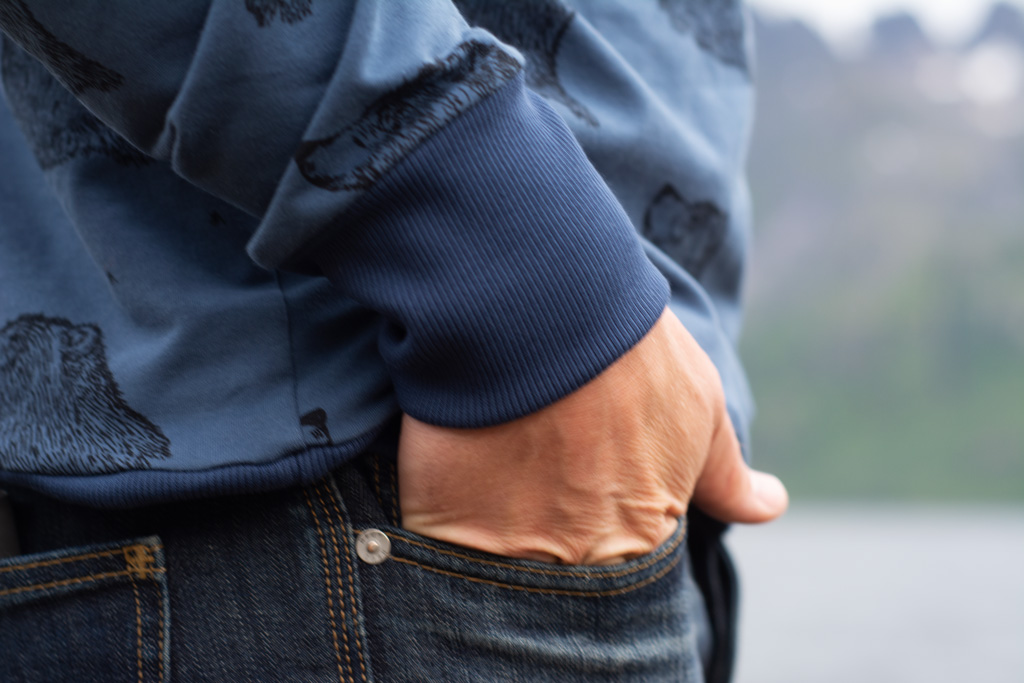 I don't own a men's sweater pattern with the same kind of collar as my son's (I'm sure they exist!). But I do have a printed and taped version of the Palouis by Kibadoo (blogged about here and here). Knowing how the collar of the children's sweater was constructed, I simply drafted a collar for the Palouis and attached it instead of the hood. And it worked out nicely! Not perfect (perfection needs a muslin. Or two. Or three), but good enough – everybody is happy.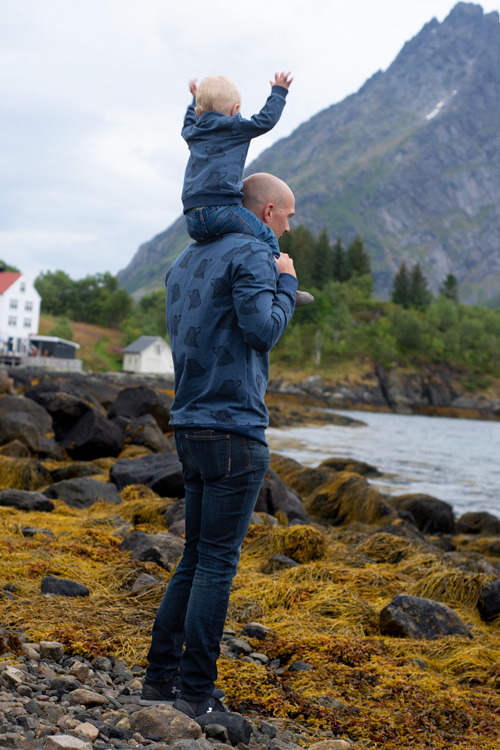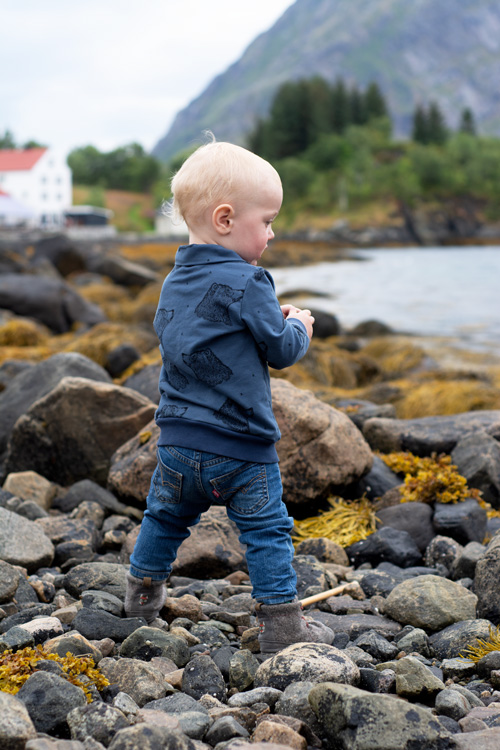 I sewed my husband's sweater while he was away and couldn't remember if I added length to the previous sweaters I sewed for him. I decided to add some length, but it turned out a little too long, and the ribbing could be a little shorter, too. It's not bad, but I will fix it as soon as possible. I really wanted to take pics while we were visiting my in-laws, so there was no time to re-do the hemband before taking pics.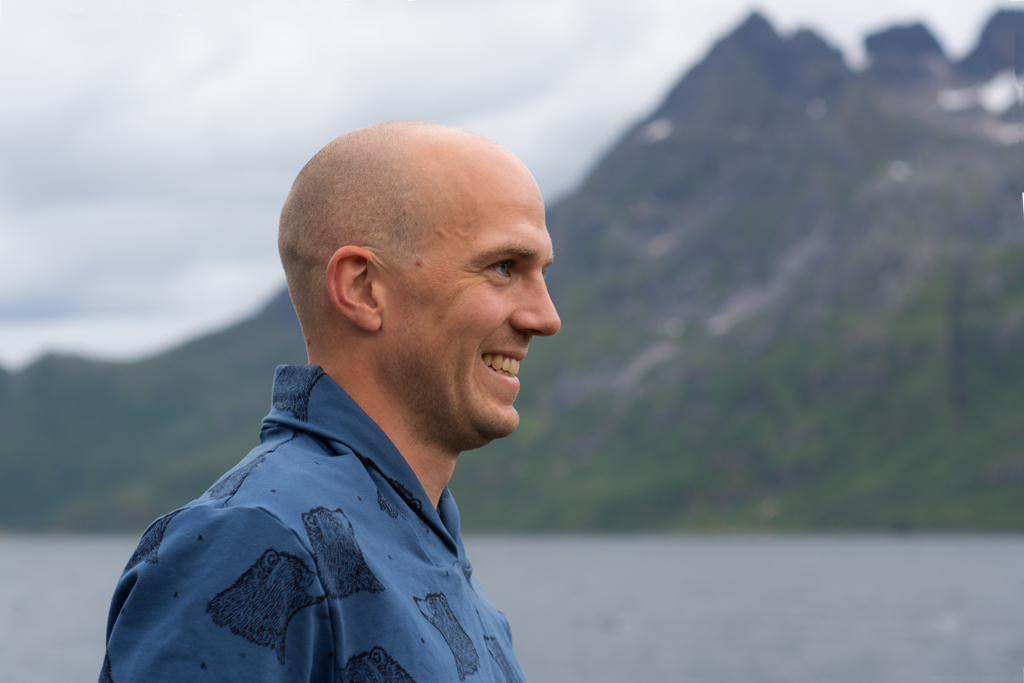 Aren't these two cute in their matching sweaters?? Too bad that one of them will only fit into his for such a short time!