There's a new pattern by Chalk and Notch on the market – the Pixie Tee! And luckily for me, I had the time to test it, since it's a rather quick sewing project. Although I do have some sewing time, it's not enough for the most complicated projects yet – at least not during the turnaround time of a pattern test.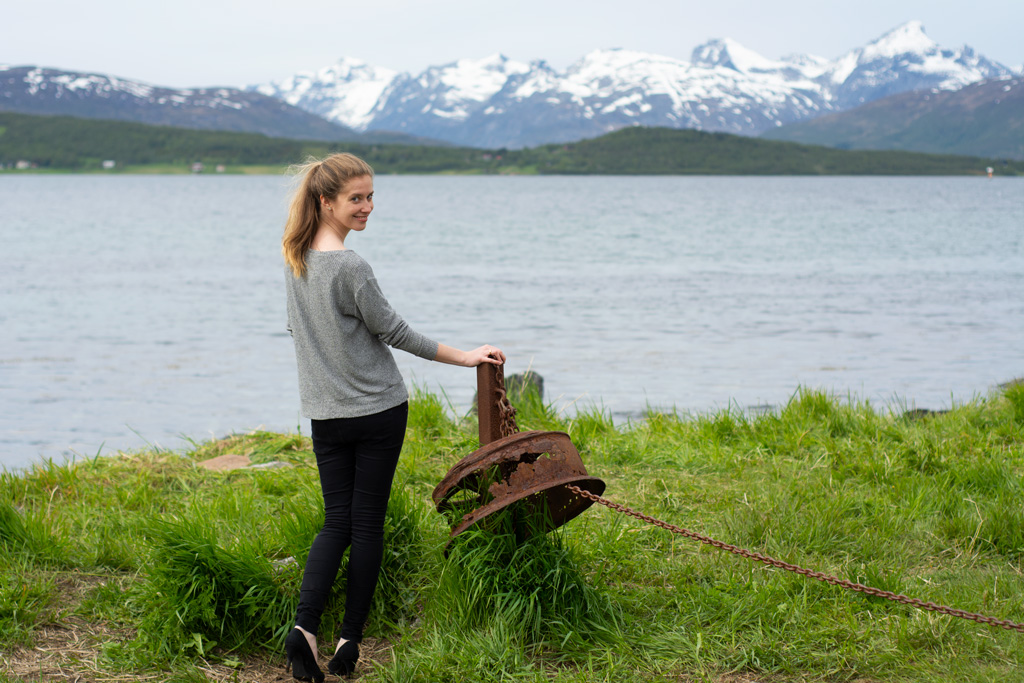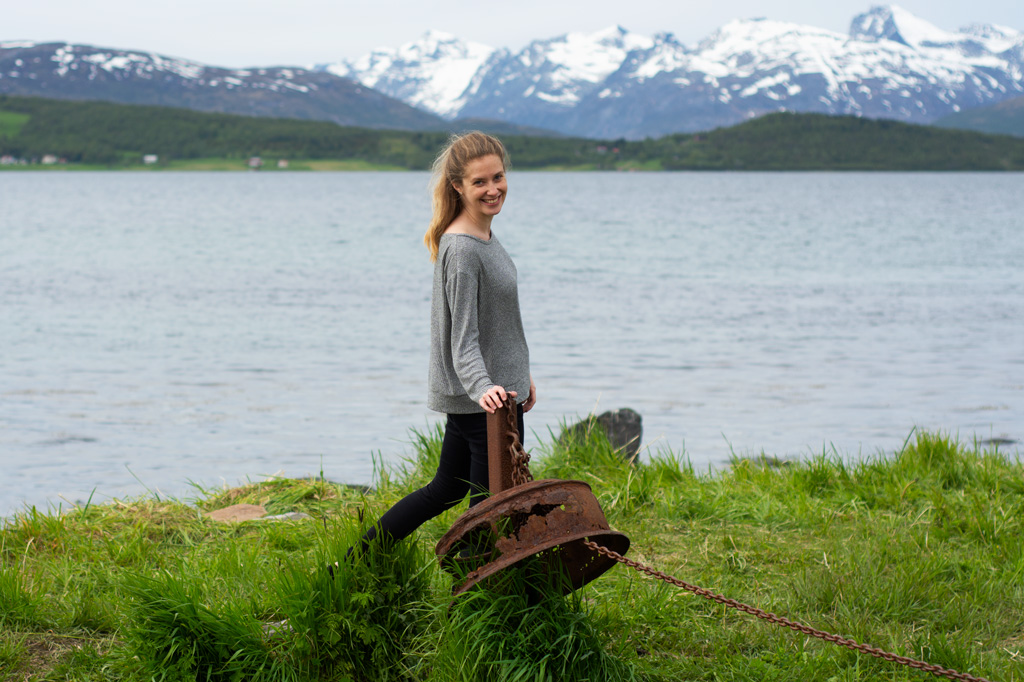 The Pixie Tee is a Dolman style tee with long or short sleeves. It comes as a tee and a dress and includes version A with ties at the bottom and version B with a wide hem band. The design is rather roomy and looks best when using knits with a lot of drape, otherwise the style could look a little boxy.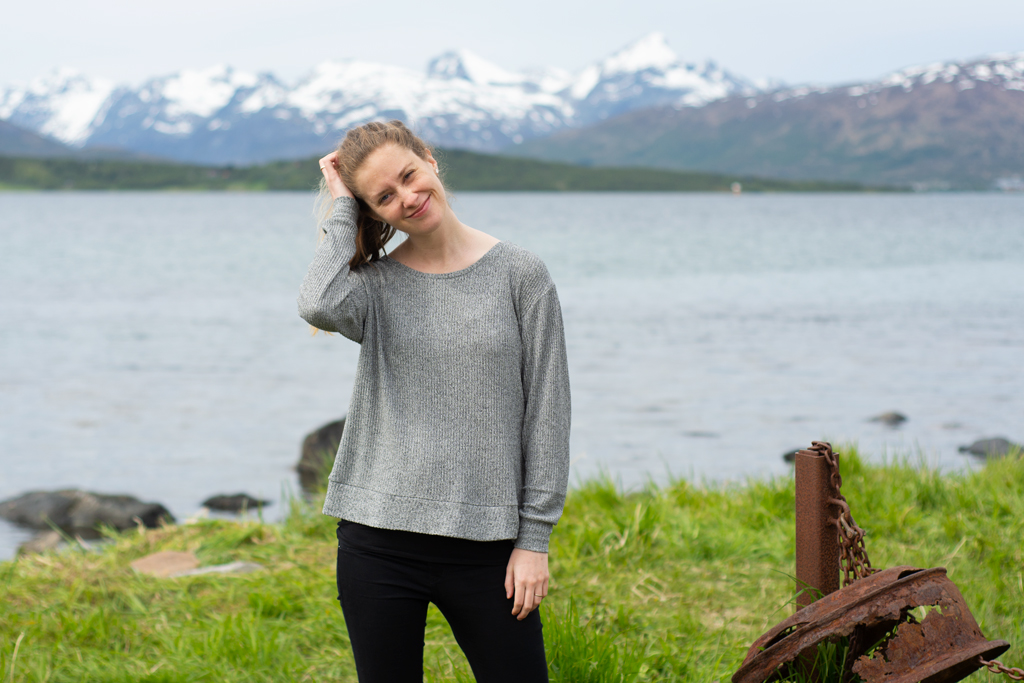 I decided to sew a sweater with long sleeves and a hem band. I'm not that into the ties and so far we didn't really have any summer here, so a long-sleeved sweater seemed much more practical than a dress or a tee.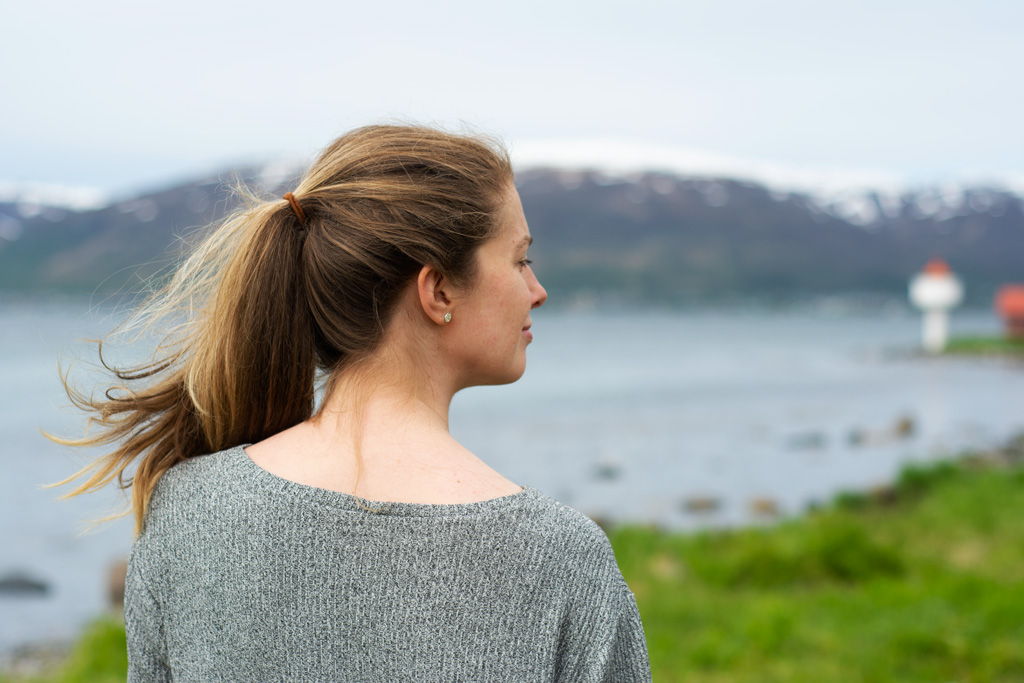 I wasn't sure which fabric I should use – most of my drapier knits are rather thin, and I had more of a sweater look in my mind, so I was looking for something a little thicker. A rayon French Terry or something like that would have been perfect, but I didn't have any of that in my stash and no time to order. But luckily for me, I have a rather big fabric collection by now (yes, a collection, not a stash – I don't need to use the fabric to defend buying it!) and I found a gray rayon rib knit I had bought a while back in a destash from Lisa from paprika Patterns.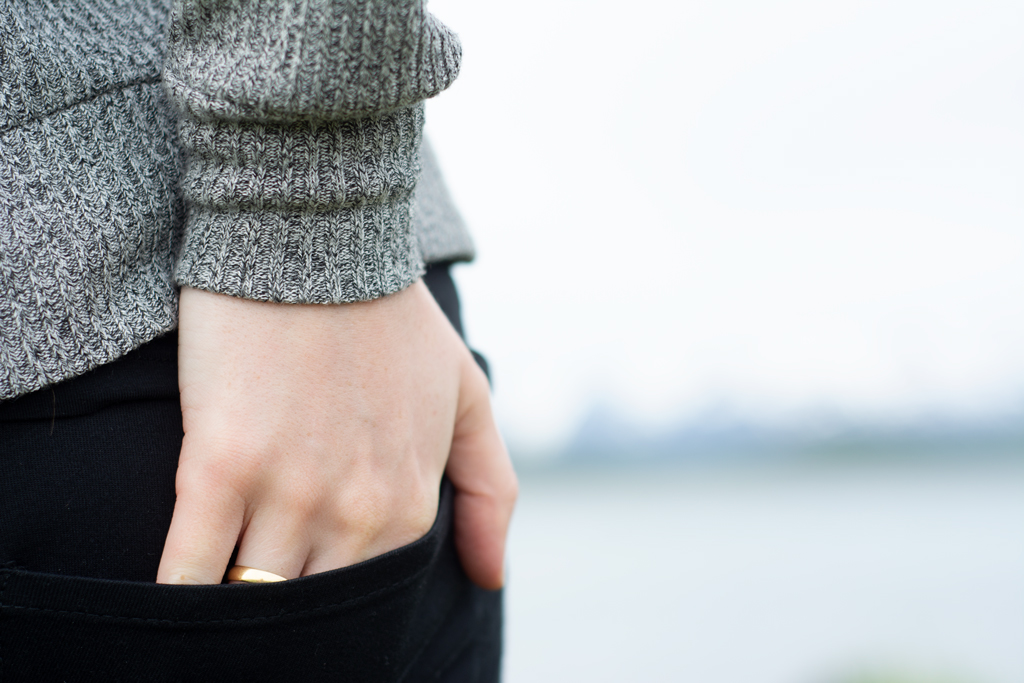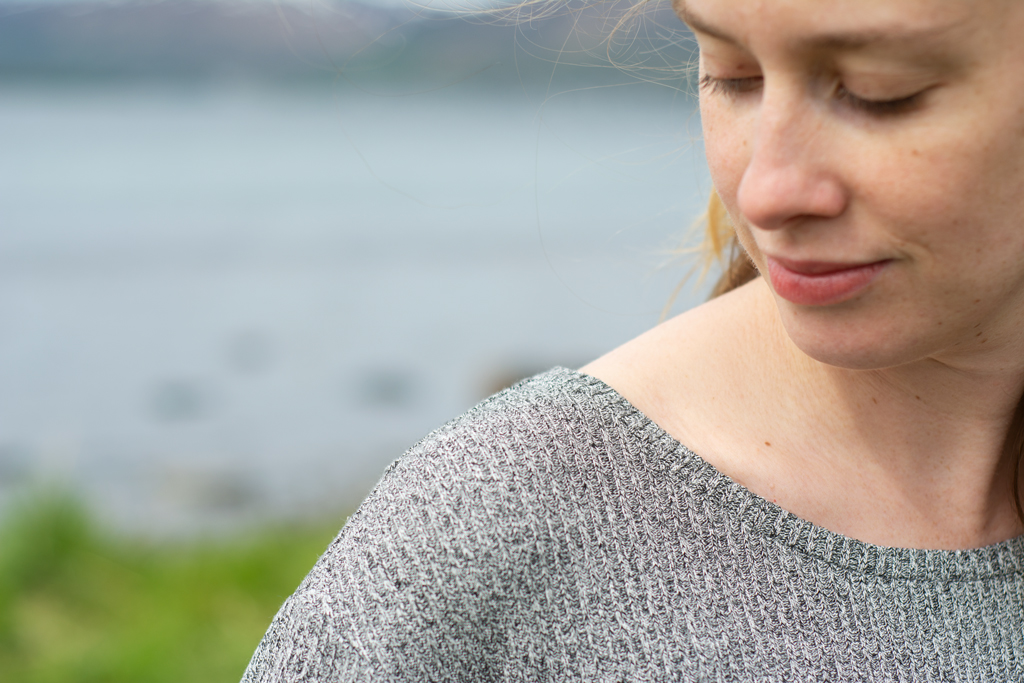 The fun thing is: I was so close to selling this fabric again! Somehow I just couldn't imagine what to sew with a gray rib knit – it made me think of boring old-fashioned turtle necks and I couldn't find anything to sew with it. Until the Pixie came along. The fabric was perfect! A little thicker, very drapey with a ton of stretch. I had just enough for the sweater and suddenly the fabric looked chique and simple, not old-fashioned and boring. So – give those stashed-away fabrics a chance – they might surprise you!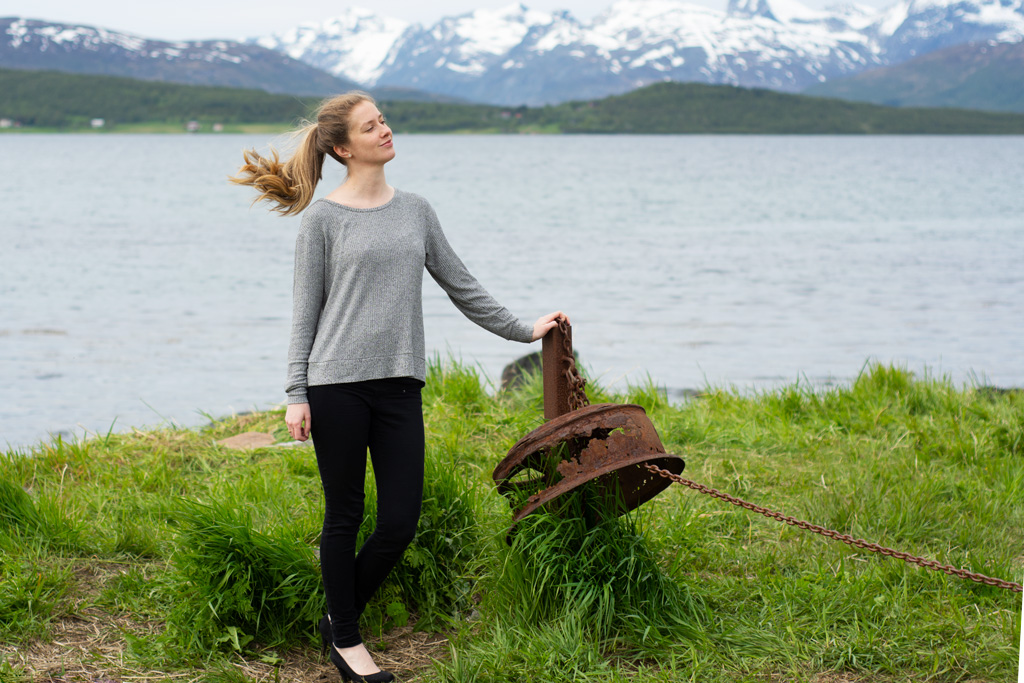 Version B of the Pixie is a very basic design with a great fit. The neckband, the cuffs, and the hem band fit perfectly, I didn't have to stretch the fabric too much and I didn't have any issues with gaping at the neckline, either. Gabriela just knows what she's doing! The instructions tell you to interface the shoulder seam, and I can only say: don't skip this part! When using a fabric with this much stretch for a dolman style top, the seam really needs a little support to stay where it belongs.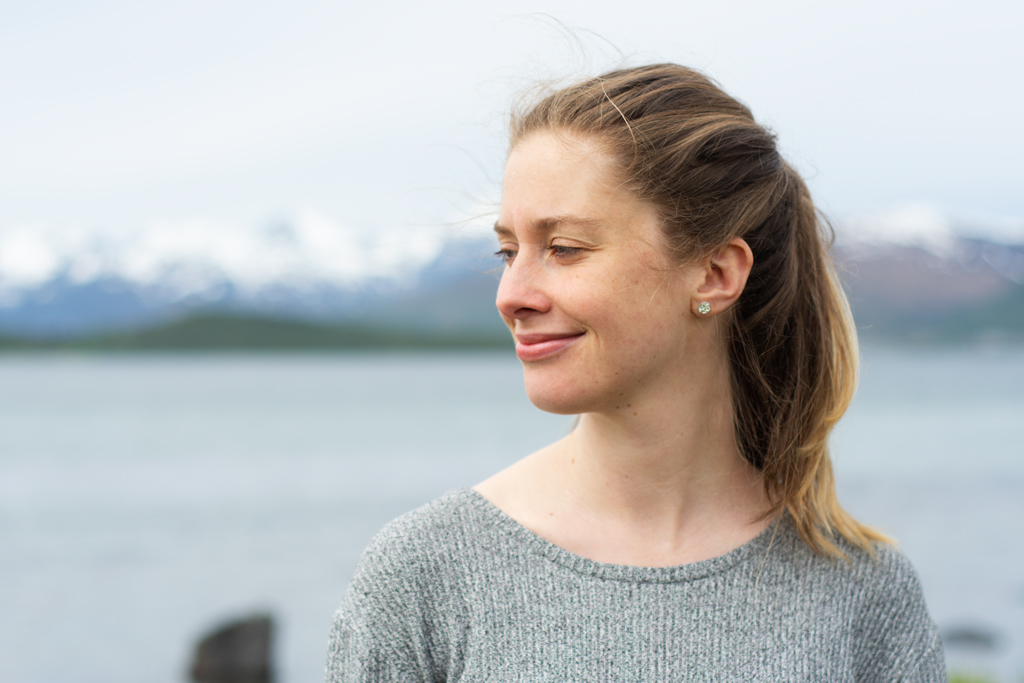 This version of the Pixie might not be the most exciting item in my wardrobe, but as with a lot of basics: They easily become wardrobe staples. I've been wearing this sweater a lot during the last weeks – it's comfy, soft and practical. And on this particular fabric you can't see baby spit, either! =p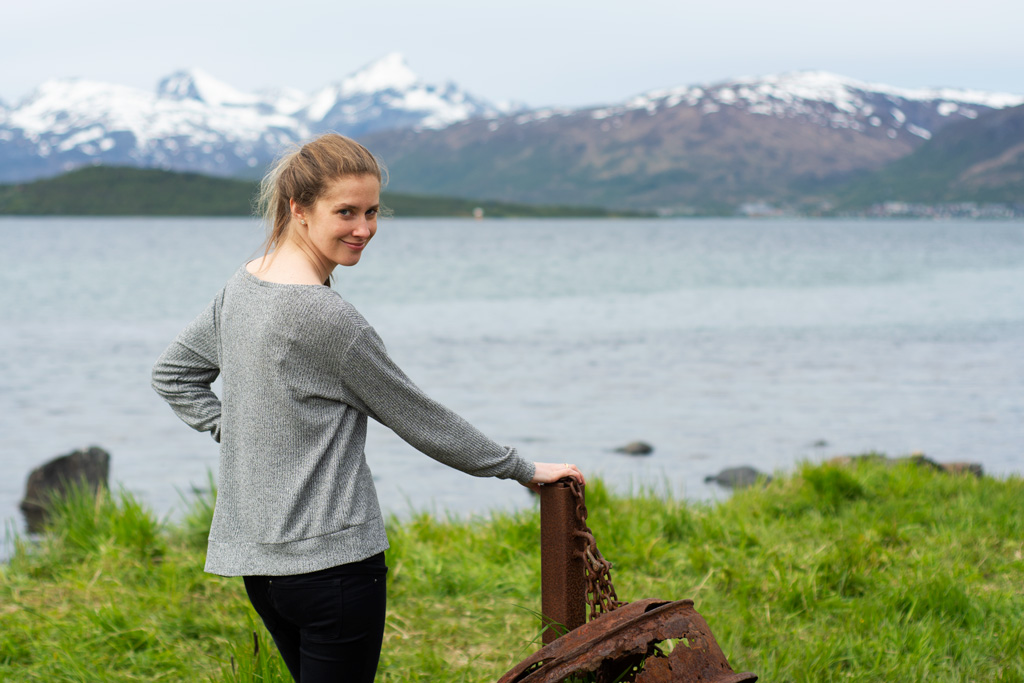 Head over to Chalk & Notch to buy your copy of the Pixie – it's on sale through July 2nd. And if you check the Chalk & Notch blog during the next couple of days, you will be able to see all the tester versions there and get some inspiration for your own Pixie version. Oh – and would you like to win a copy of the Pixie? In that case: head over to my Instagram account and leave a comment to win!