You might recall that I'm part of the Näh-Connection team – a group of ladies helping Annika, the brain behind Näh-Connection, to translate English sewing patterns into German. Well, there's a new twist: Näh-Connection now also offers English translations of German sewing patterns on her website! Annika was so kind to include me in her English speaking team as well – so this week I'll show you two of the new patterns available in Annika's shop.
You might already know the Bethioua pattern by the German label Elle Puls – it has been translated into English before and is pretty well known, as it should be. I bought this pattern a long time ago, but never got around making it. A few month ago Elke from Elle Puls released a free size US 0/ EU 32 of her Bethioua, and that size actually fits me better than the sizes included in the bought pattern.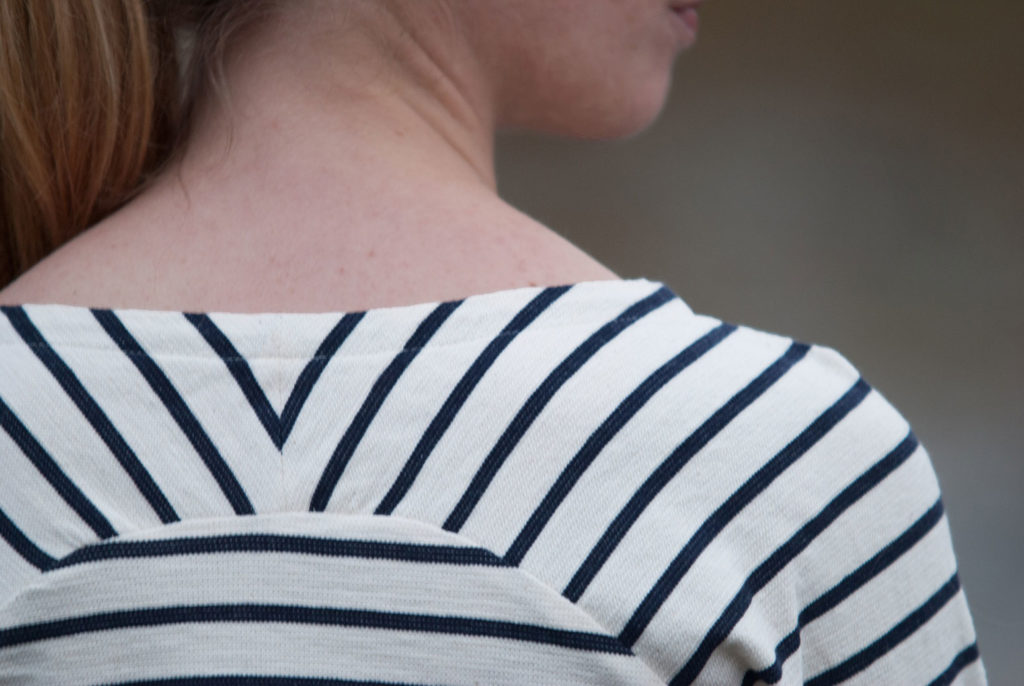 The back of this easy to wear sweater is so unique – while the Bethioua looks like a regular raglan sweater from the front, it has a very special back yoke, perfect for using fabrics with stripes.
And that's exactly what I did: I found a pretty knit at Stoff og Stil and I knew it would make a perfect sweater, especially for the Norwegian summer months. It's made of 100% cotton and yarn died, without being too stretchy or too warm and "wooly".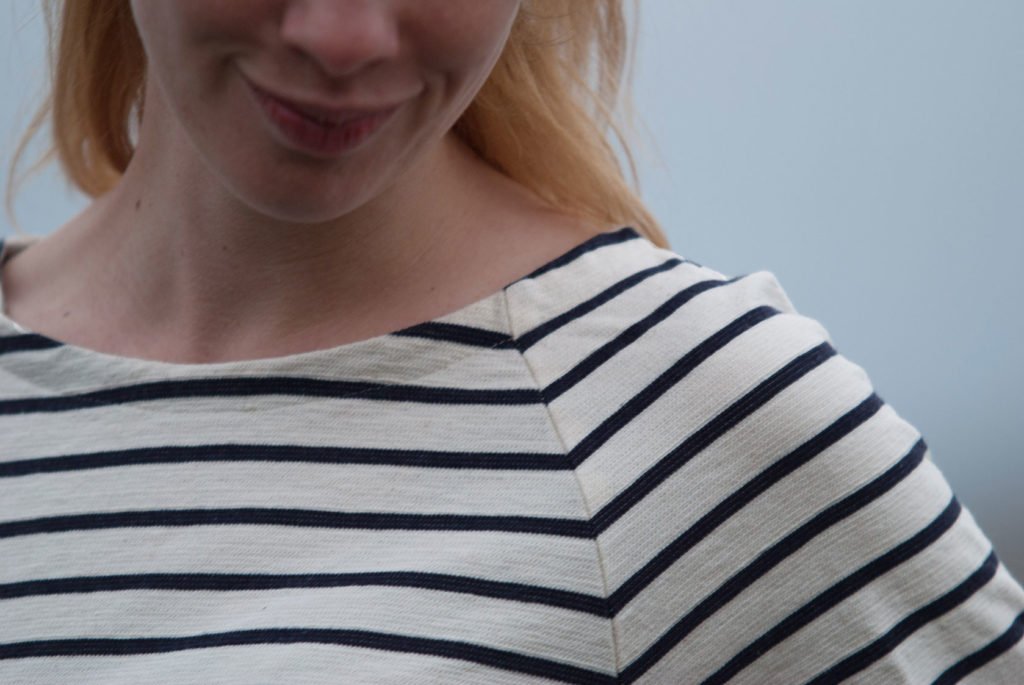 Sewing the Bethioua is pretty straight forward, since you just have four main parts (front, back and two sleeves) and bands for the neckline, the sleeves and the hem. But since I knew that I just had to match the stripes perfectly to be happy, it nevertheless took me quite a long time. Especially the round yoke seam was a little tricky, since the right and left side didn't match perfectly at once. I kept basting every seam together and used my seam ripper until I was happy with each and every seam. I then used my stretch stitch to sew the seam one more time.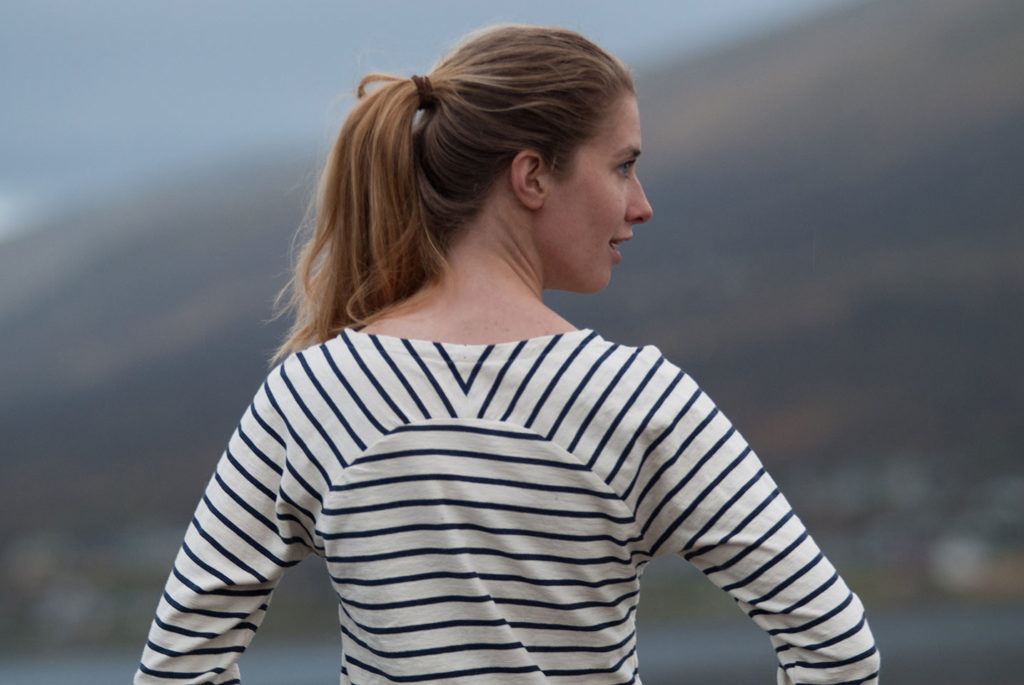 I cut bands for the hem, the sleeves and the neckline, but when it was time to attach them I wasn't sure if I didn't like the look without bands better. In my opinion the sweater looked more simple and elegant without bands. In the end I used a super cute woven bias tape to finish the neckline and the hem, while I just folded the sleeves under. The neckline is wide enough and doesn't need to be stretch to be pulled over the head, so the bias tape finish works perfectly. And now it's actually my favourite thing about my Bethioua! I just love to see the fun little flowers on the inside each time I take the sweater on and off – it's so different from the stripes on the outside, while still working together perfectly.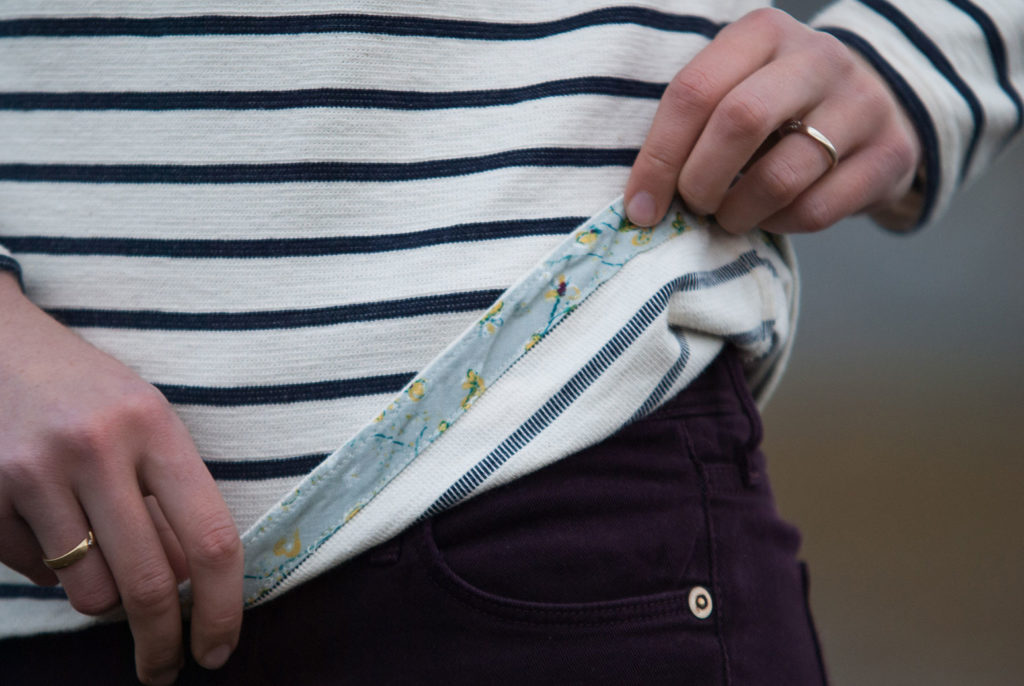 Head over to the Näh-Connection shop to buy your own copy of this pattern and to have a look at all the other patterns that are available! You can save up to 50% of the price by buying several patterns – just check out Annika's blog post over here. Annika and the rest of the team have done a great job during the last few weeks and there are lots of great patterns available, both for children and women.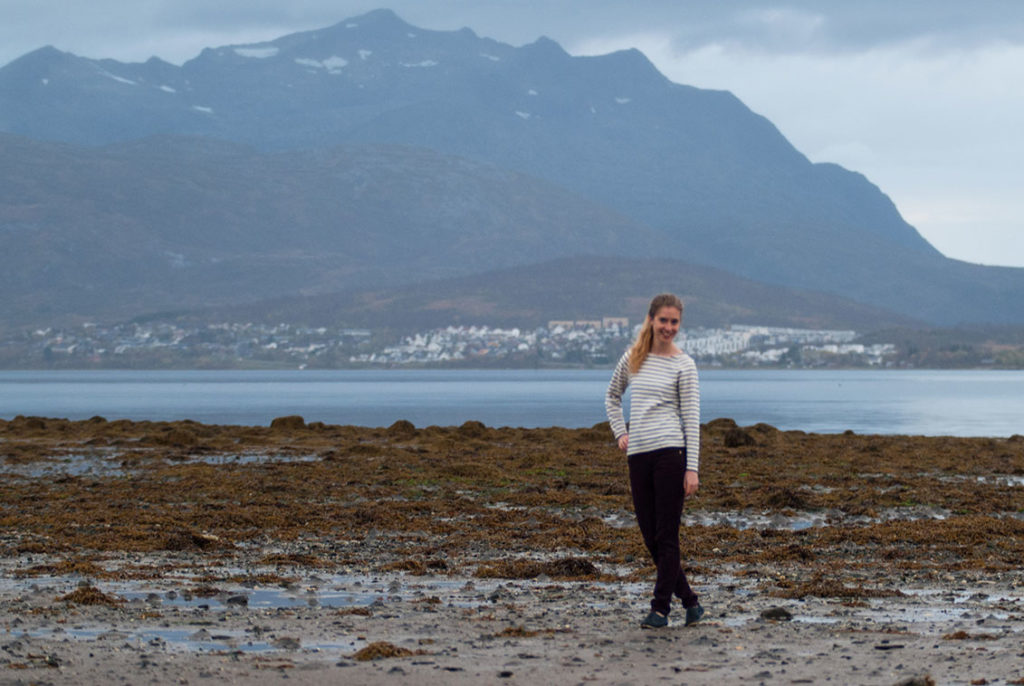 – This blog post is linked to the German blogger party RUMS. –