Today I'm sharing a make that I photographed already in early November – you can see on the photos that I still have long hair!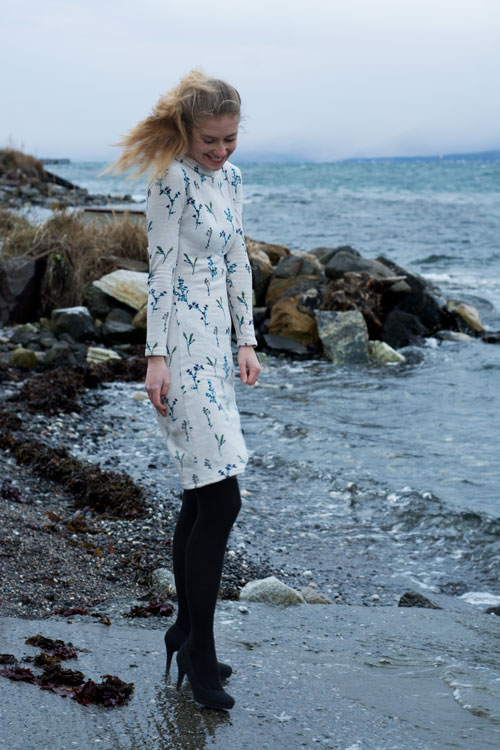 The reason why I didn't share this make (and another one that I'll share with you in a couple of days) earlier, is that Annika from Näh-Connection is releasing a "Be Cozy" pattern bundle, consisting of four cozy patterns that are perfect for winter: The Toaster Sweater I and II by Sew House Seven, the Opal Cardigan and the Jasper Sweater, both by Paprika Patterns. All four patterns have been translated into German, and by buying the bundle you can save 40% compared with the full price of all four patterns.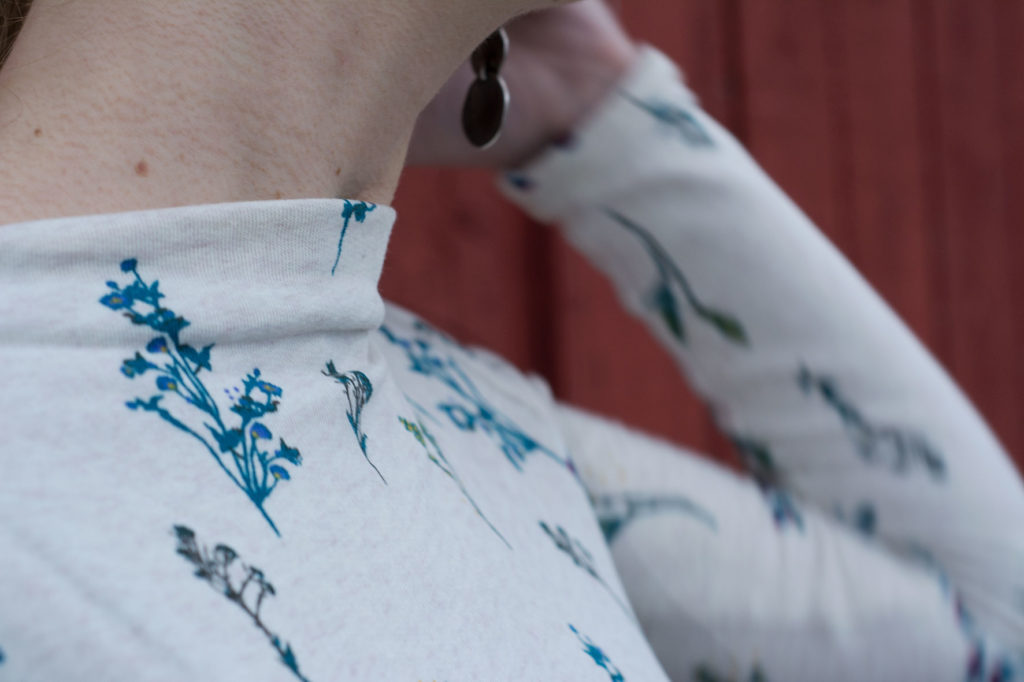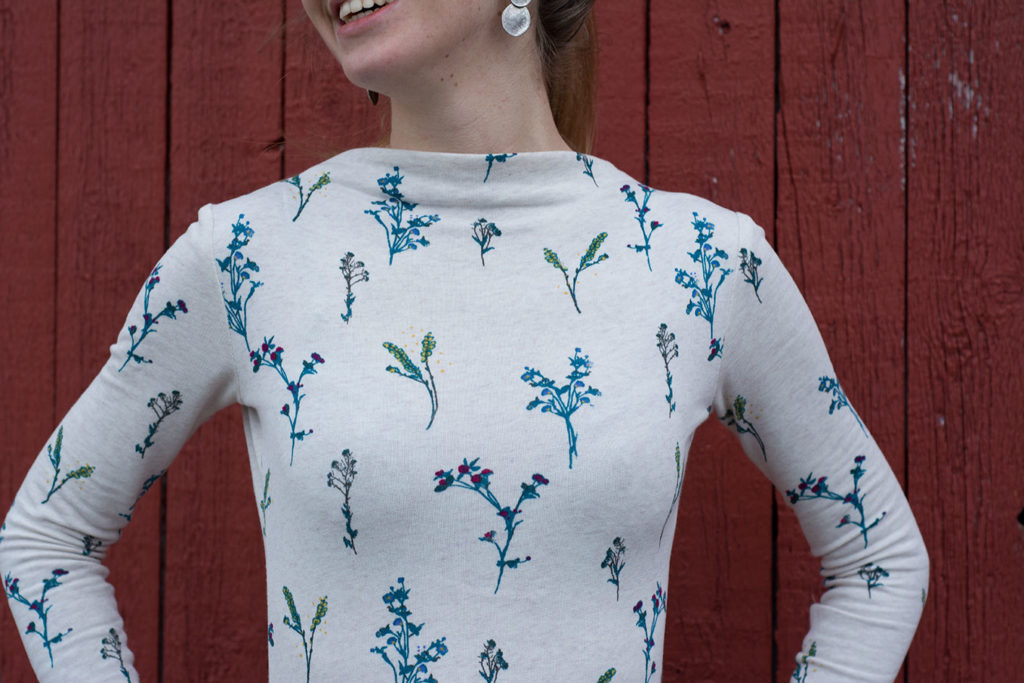 But back to today's make – I call it the "Togster"! After making my first Toaster II Sweater I wanted to have a simple dress with the same neckline as the Toaster, but with a much more fitted bodice. My solution was to mash up the neckline of the Toaster with the bodice of the Agnes Top by Tilly and the Buttons – a fitted top I made several times and that I know I love.  I sized the Agnes Top up to compensate for the thicker and less stretchy fabric I used. I lengthened the top to a dress and flared the sides slightly out to be able to walk. I really like the shape of this dress, it's showing off every curve, but I feel that that's ok, since it has long sleeves and a high neckline. I'm always trying to balance my outfits – either tight, but not revealing too much skin, or more revealing, but wider.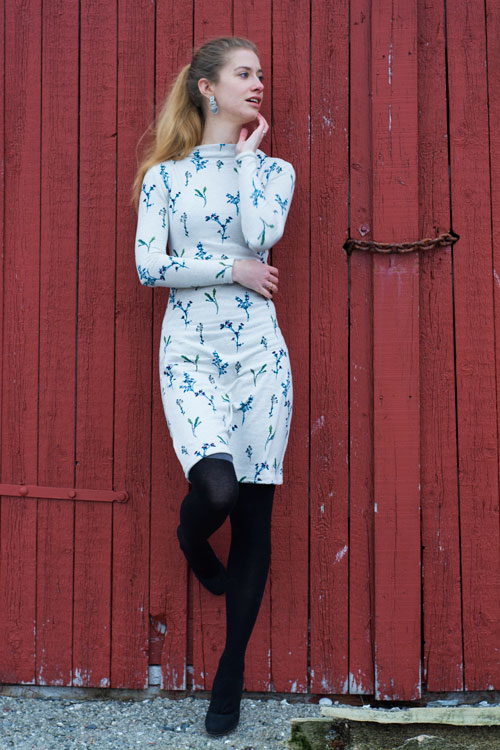 The fabric is a beautiful cotton French Terry with a super soft brush back, bought from Stoff & Stil. I still have a little bit left, enough for a sweater, maybe – but I can't decide what to use it for! I really like the botany print – a little old-fashioned but somehow still modern. I just love everything with a flower on it – it must have something to do with my name!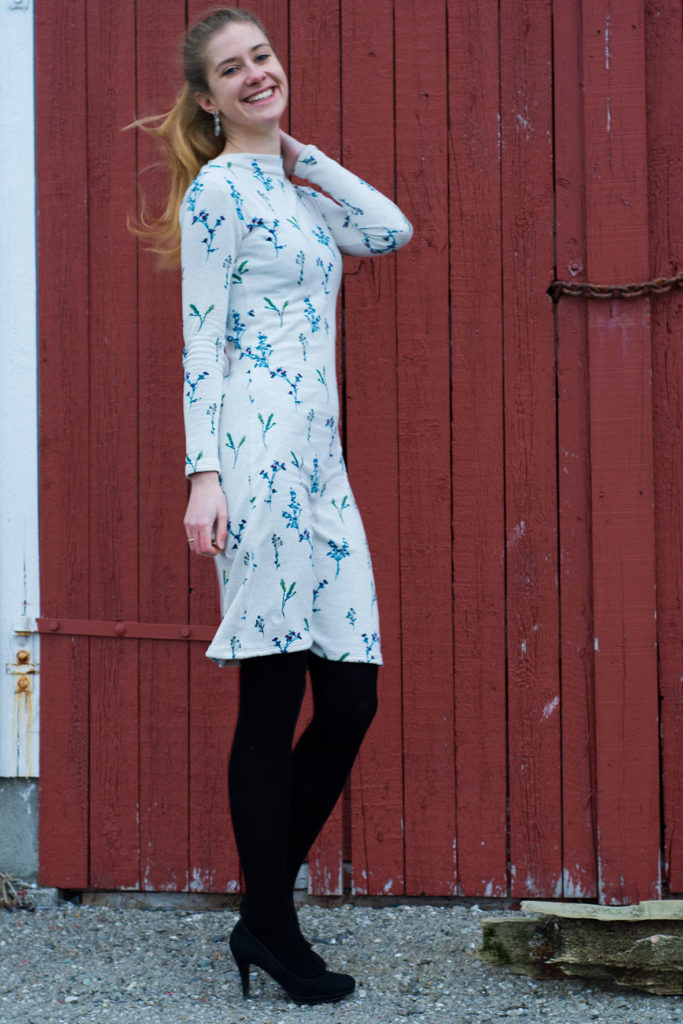 I really like wearing the dress, although I messed up the hem by folding it twice instead of just once. I have no idea how I could think that folding a thick knit twice could be a good idea! Oh well, we all make stupid mistakes from time to time, don't we? Luckily this is something that I can easily re-do – if I wasn't busy sewing something else all the time! 😉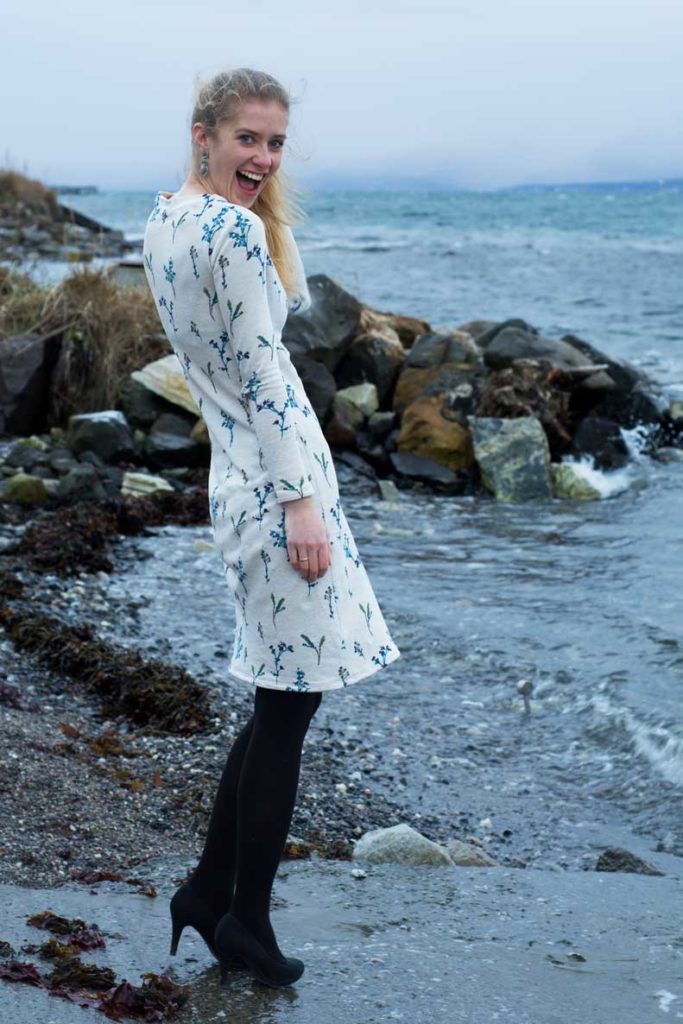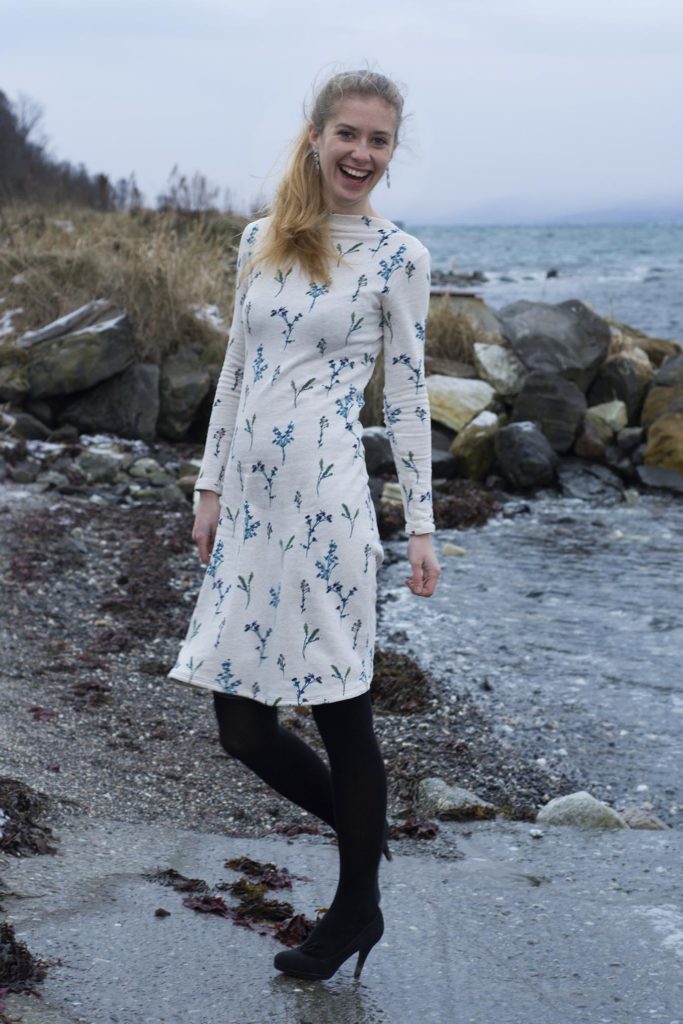 Well, there's really not that much more to say about this pretty dress, other than that it was a windy photo shoot! Don't forget to check out Annika's blog to have a look at all the amazing "Be Cozy" makes and to buy the pattern bundle, if you're speaking German. Or, you can buy the Toaster Sweater in English directly at Sew House Seven, or at Indiesew!
– This blog post is linked to the German blogger party RUMS. –