I had a lot on my plate lately, both sewing-wise and work-wise. I pledged not to test every new pattern and not to say yes to everything. And then Kennis from Itch to Stitch announced that she had a new pattern ready for testing, the Lisbon Cardigan. I live in Northern Norway, which means that even in summer you never ever leave the house without at least a tiny cardigan close by, in case you end up somewhere windy or shadowy. And my work place is kind of semi-casual, which makes pretty cardigans a perfect wardrobe staple. So, I had no choice, I had to apply for testing!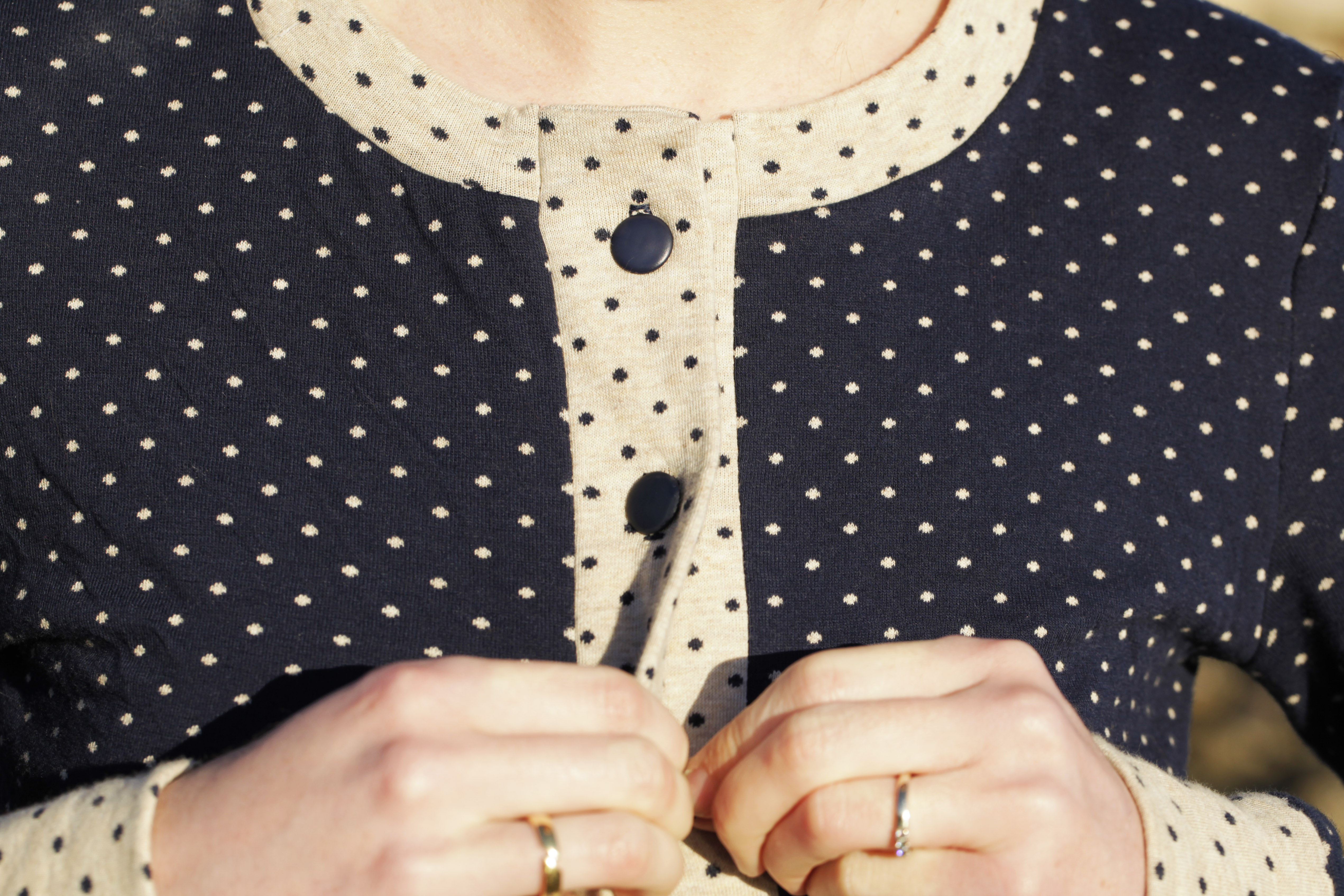 The Lisbon Cardigan is a classic cardigan with bands and sleeve cuffs, it comes in regular and cropped lengths, and with long or 3/4 sleeves. This gives you endless possibilities! Kennis made a gorgeous white version with lace panels in the front, other people used a different fabric for the bands – all of them or just some of them. And I used the back of my double knit for the bands, as you can see.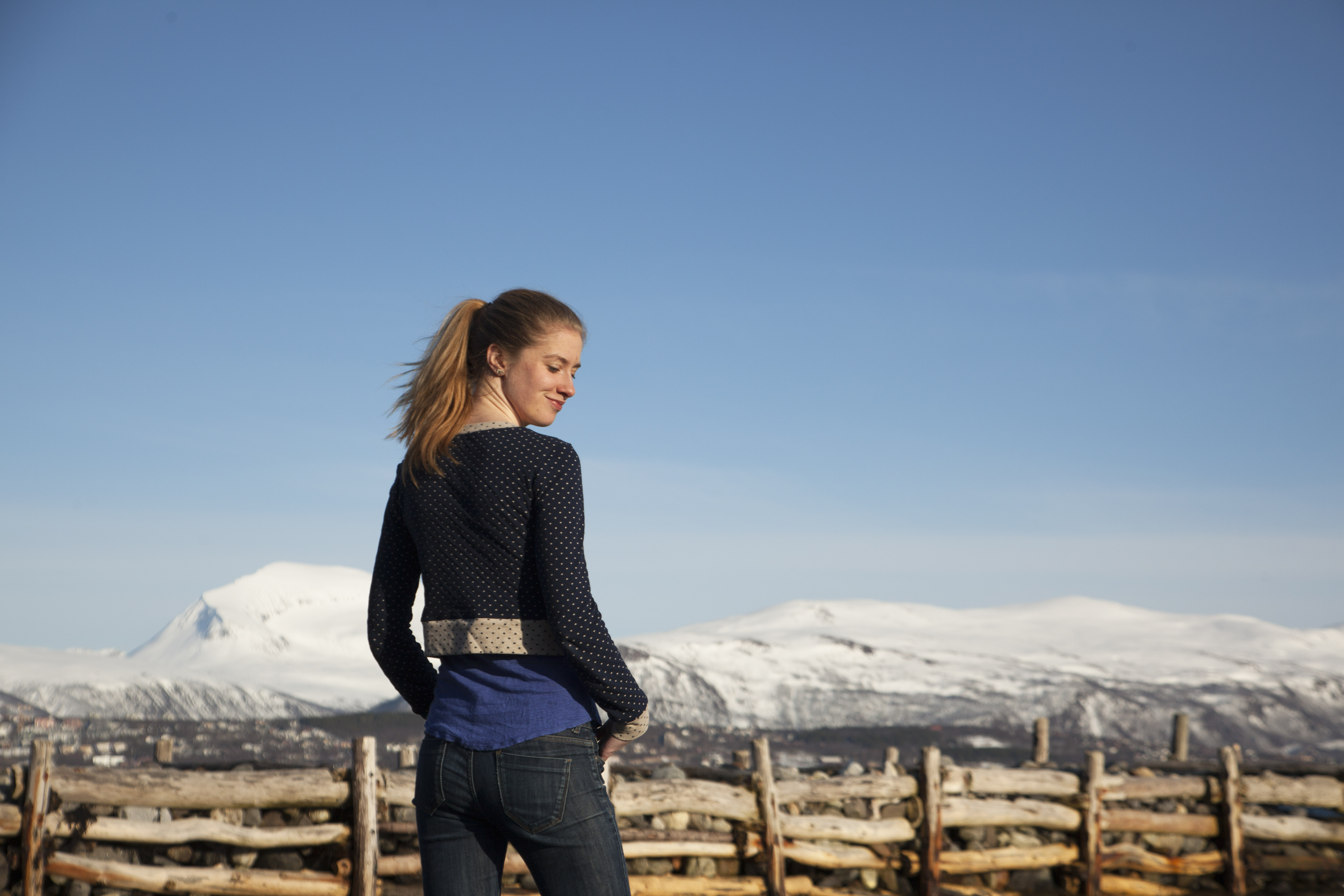 You should use a knit with at least 50% stretch for this cardigan and the pretty cotton double knit from Miss Matatabi had about 80% stretch. You always get to hear that you shouldn't use your favourite fabric for a first test, but I knew that I didn't have the time to make several  versions and the double knit just seemed too perfect for my cardigan vision to not use it. It's pretty thick, 100% cotton and super soft. I bought it months ago and just couldn't decide what to do with it, nothing seemed just right until this cardigan showed up.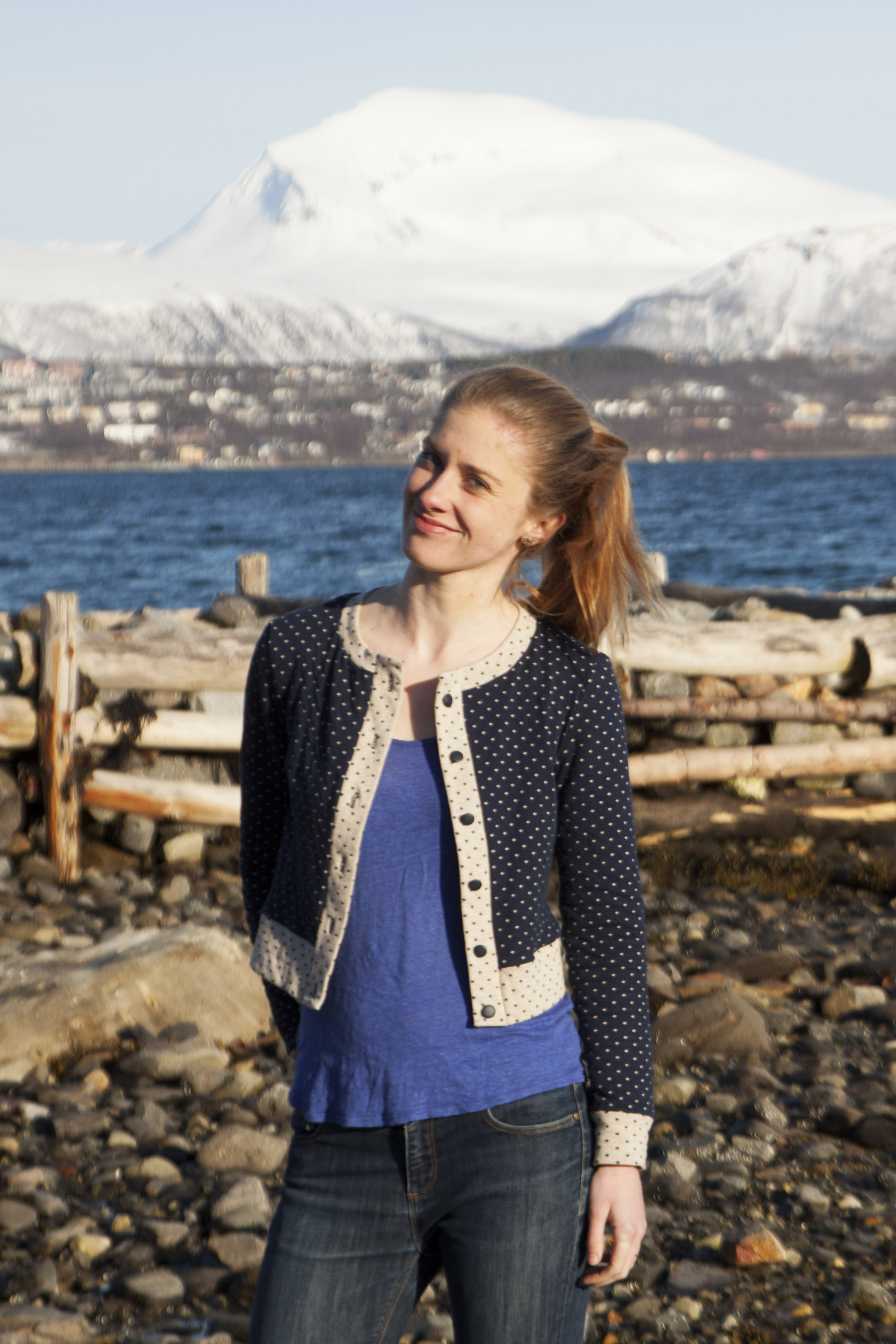 Using such a thick knit gives the cardigan more of a blazer style, especially because I made the cropped length. I also considered making the 3/4 sleeves, since I often pull my sleeves up while working, but decided against it, since I also love dragging my sleeves as far down as possible when I get cold – and it's so irritating when I realize that I can't!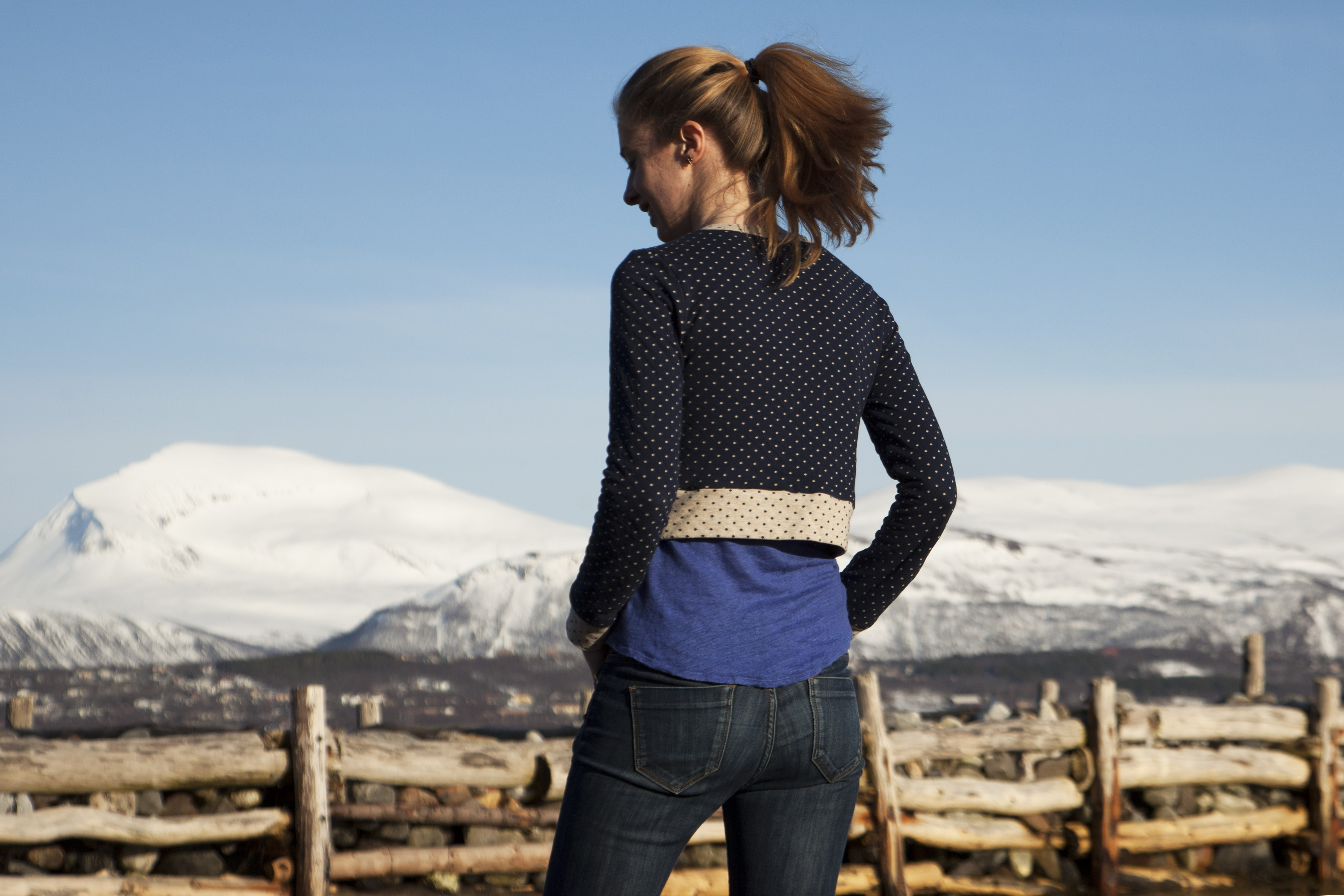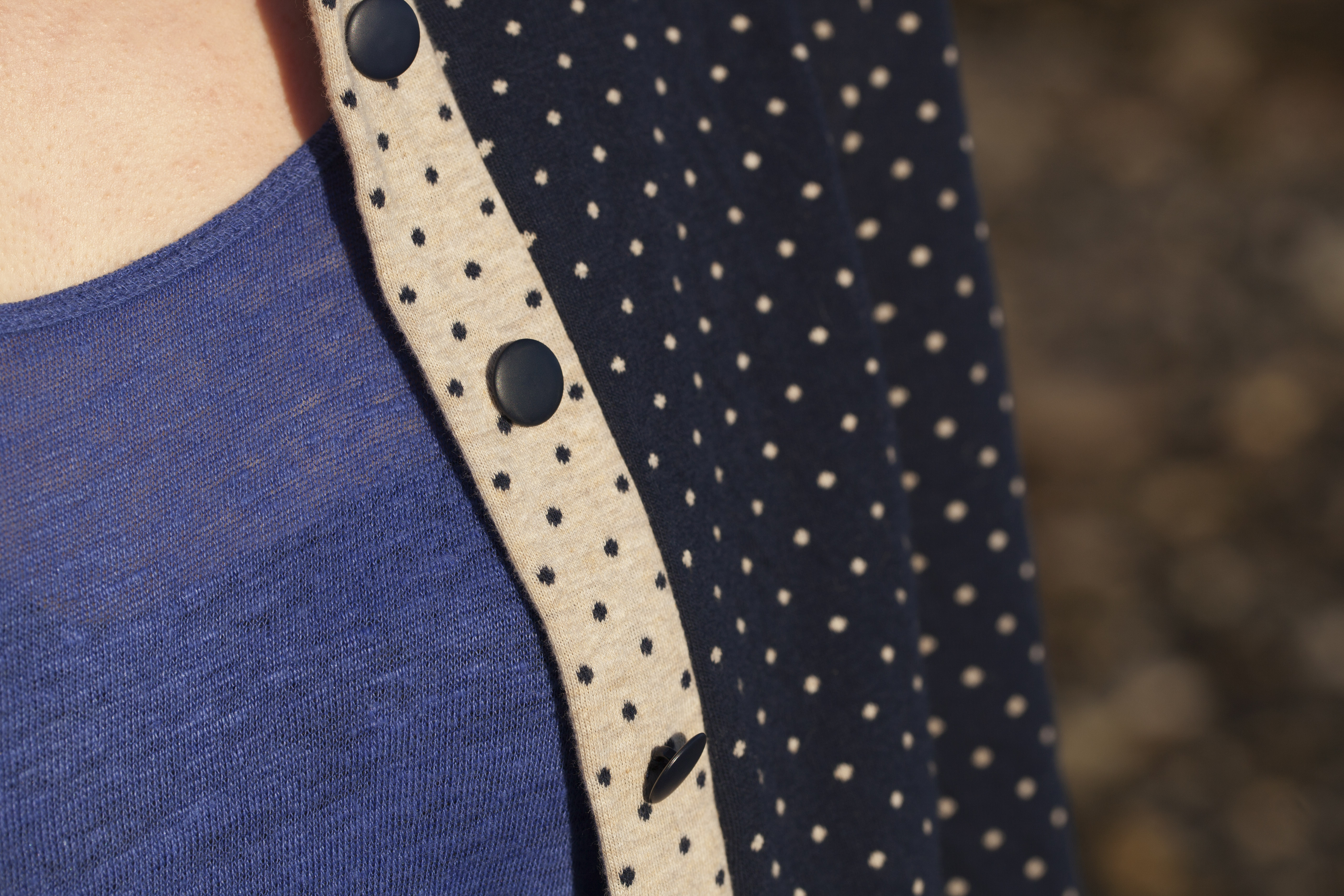 The only thing that I'd wish there was a solution for is  the fact that there are lots of exposed seams on the inside. You could, in theory, attach the front band and the neck band like you attach a waistband, but, as Kennis wisely pointed out, by that you loose the stretch. Although I wonder if I could use a twin needle, for example, even though that would be somehow visible on the outside.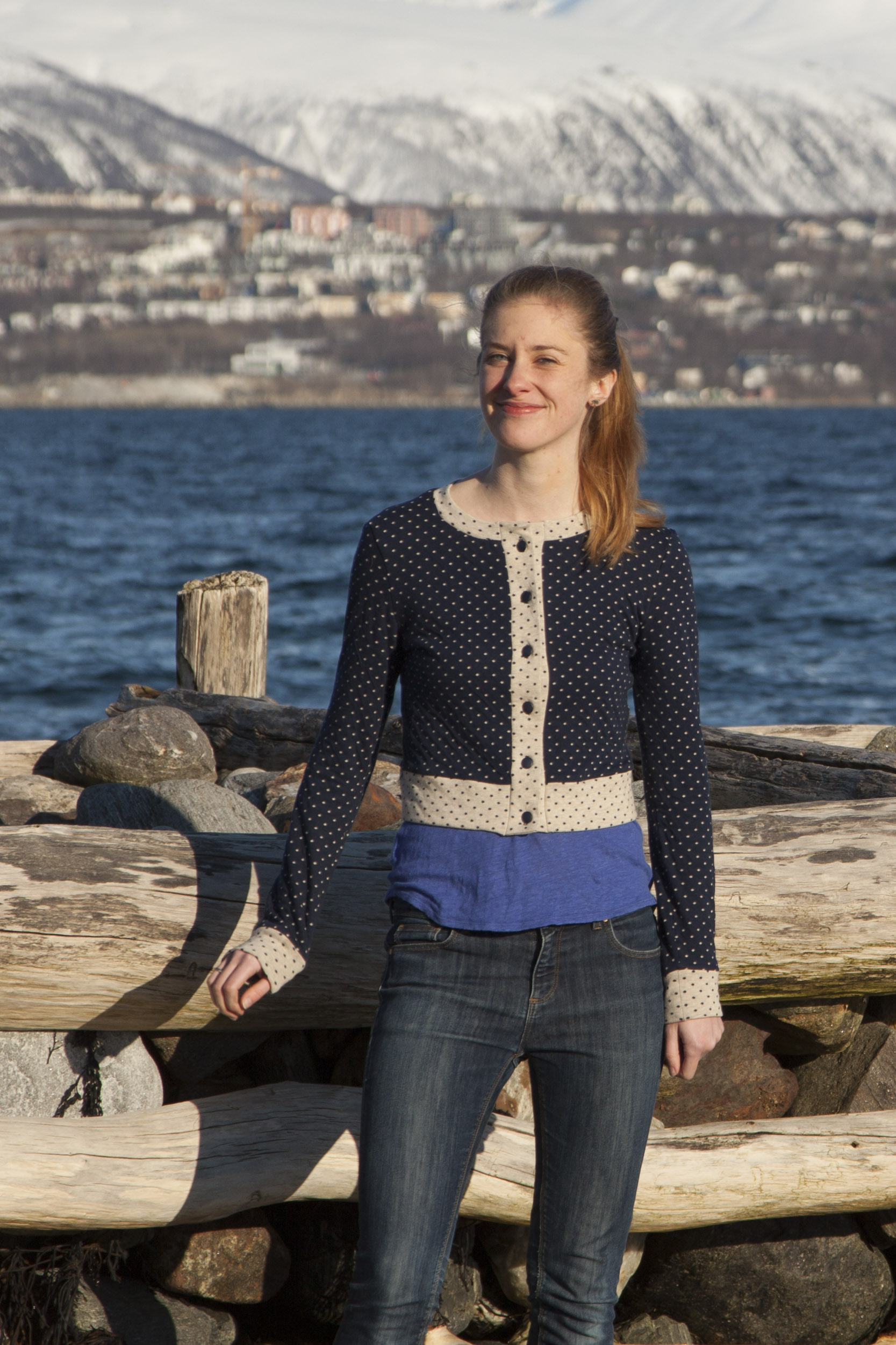 Kennis suggests another solution in her instructions: a Hong Kong finish with a thin knit – a very classy way of finishing garments! But at least for this round I just didn't have the energy of finishing the cardigan like this…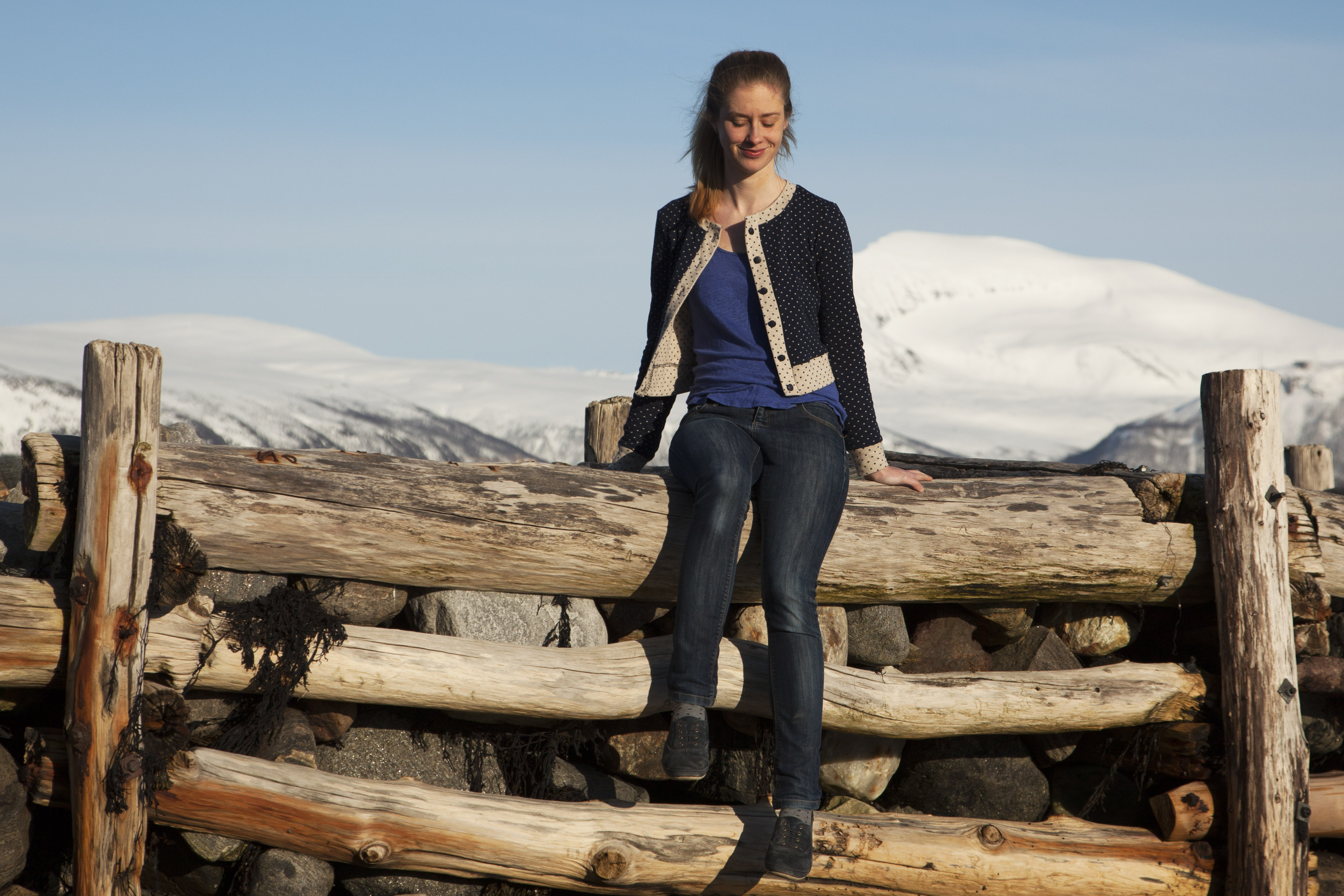 Head over to Kennis' blog to get some more inspiration for your Lisbon Cardigan, and don't forget it's on sale for just 8 USD until next Monday!
– This blog post contains affiliate links, but all opinions are, as always, my own. –