Adrianna from Hey June has been focusing on making patterns especially designed for teens – which is great for all the teens out there, since most patterns are either for children up to an age of 12 or maybe 14, or for grown-ups. There are few pattern companies which specialize on filling that gap for those who are not a child anymore, but haven't got the body of a grown woman yet. So I think it's super important that Adrianna tries to fill that gap! But – on the downside: She hasn't designed a lot of women's patterns recently, since she was occupied with the teen patterns!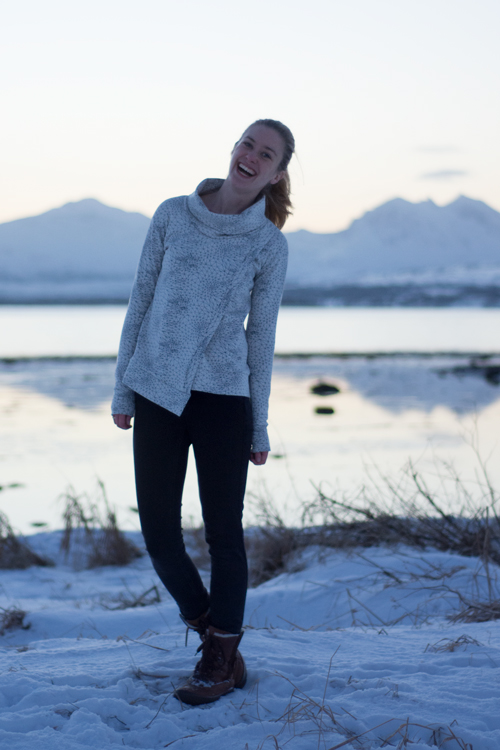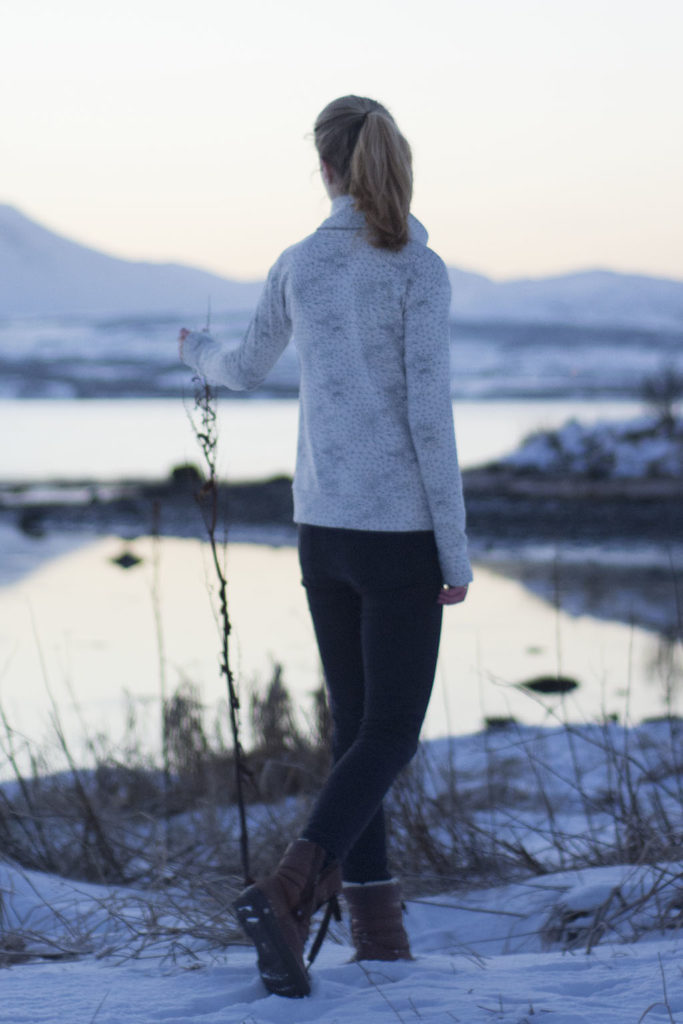 Naturally I was really excited when I found an email from Adrianna, announcing her next women's pattern! The Tallinn Sweater is a knit sweater with an asymmetrical crossover front, dropped sleeves and a turtleneck or a cowl option. The sweater is designed to be made with a little stretchier knits, everything with more than 40% stretch or more works great for the cowl version, the turtleneck version requires a lot of stretch to be able to fit over your head.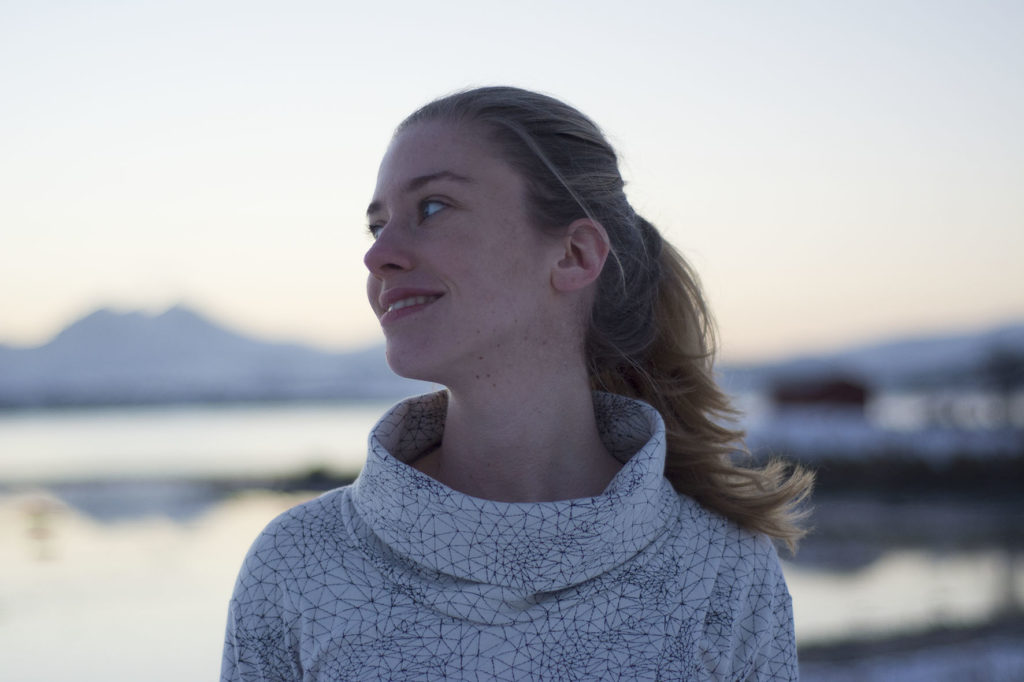 I made the cowl version and you might have guessed from the way the cowl stands by itself that my fabric has not 40% stretch. It's not really a problem, other than the sleeves being a little tight. And beware, I have super slim arms, so if you're planning on following my example: cut your sleeves a little wider! Another issue when using a fabric with too little stretch can be some difficulties with the fit over the bust. You can see some wrinkles around the bust, and I'm pretty flat chested, so that issue might be more prominent for those of you who have a little more to show for in the front. But – my version is the first testing version, and Adrianna has adjusted the fit a little for the final pattern, the fit should be even better now.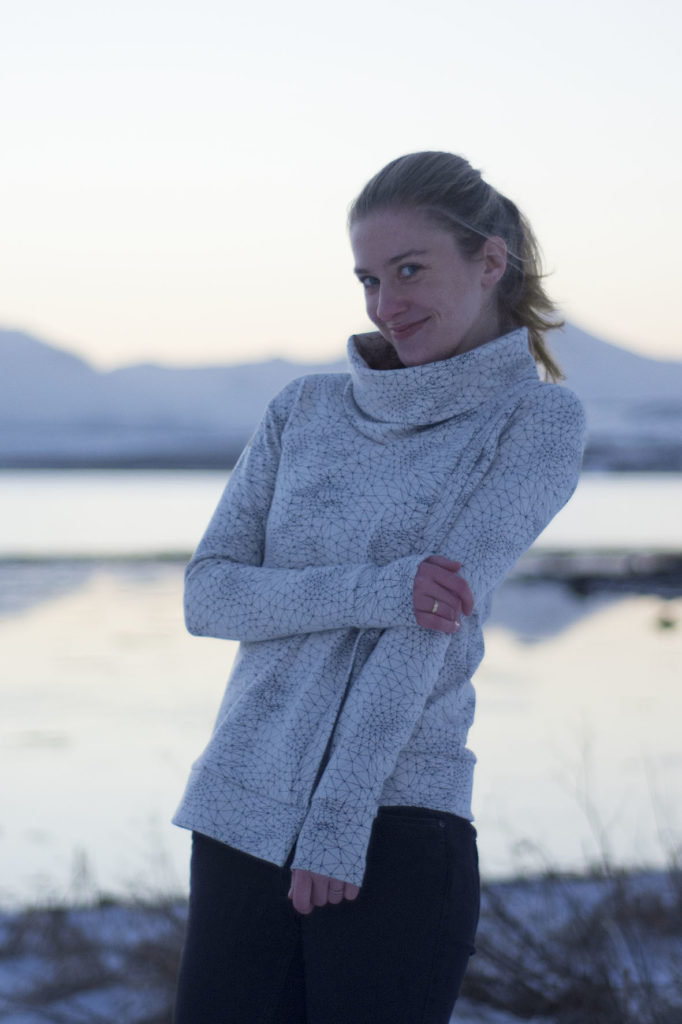 I am trying to use a little more of my stash, instead of buying new fabric all the time. Getting fabric on short notice up here in northern Norway is never easy, and I feel that I now have a big enough stash to be able to cover most last-minute tests without needing to order new fabric. The fabric I used for this test is from a little store in Harstad, and I bought it last spring. It's a cotton double knit with about 30% – 40% stretch, the black lines are woven into the fabric, which I like so much better than fabrics that are "just" printed!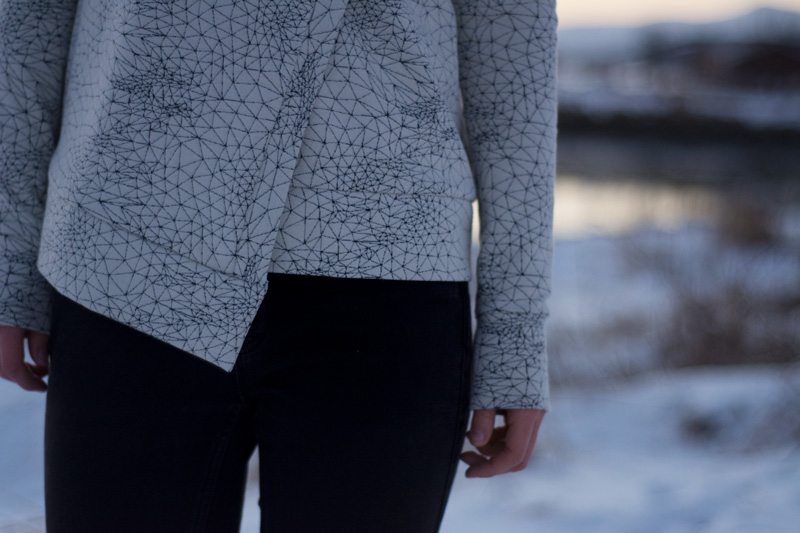 I have to admit that I have always liked the fabric, but I have never been totally crazy about it. But when I asked the ladies in the testing group which fabric to use, everyone loved this fabric! I think I kind of freaked Adrianna out when I decided to use this fabric for a first test… But I know Adrianna. She doesn't mess up the fit that bad!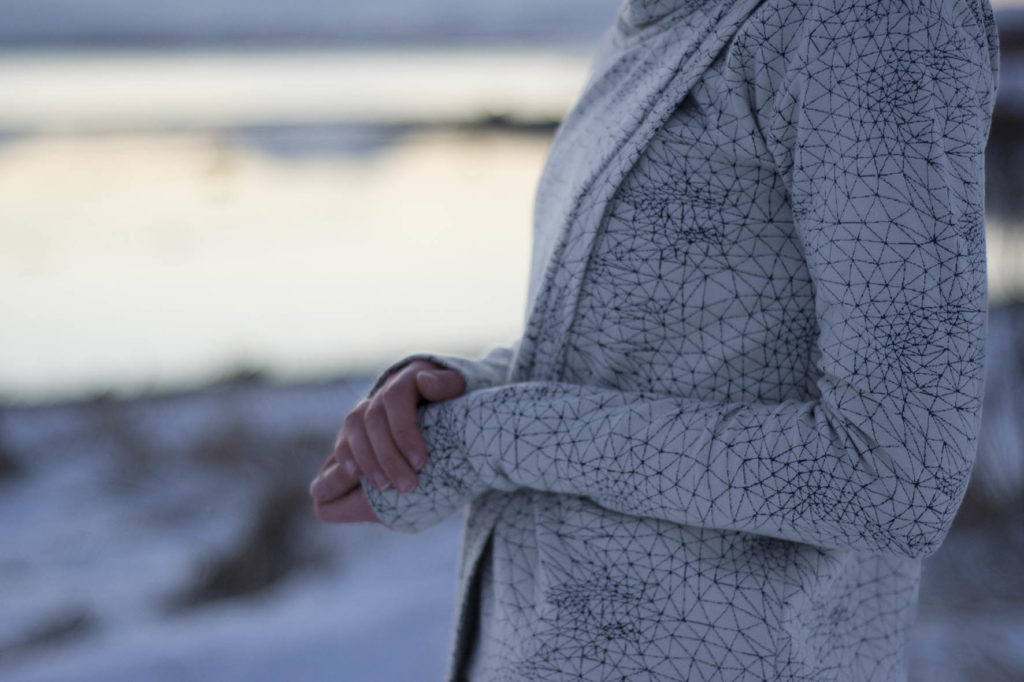 When I showed you sneak peeks of the pattern on instagram, one a while back and one yesterday, the same thing happened: You girls love this fabric! I have a little bit of it left, but know I really wish I had bought even more of it. Because the thing is: Now that it's sewn up I like it even better than before! Sometimes you like a fabric before sewing it up, but when you start wearing it, you kind of fall out of love with the fabric. Well, the opposite happened with this one – it really grew on me.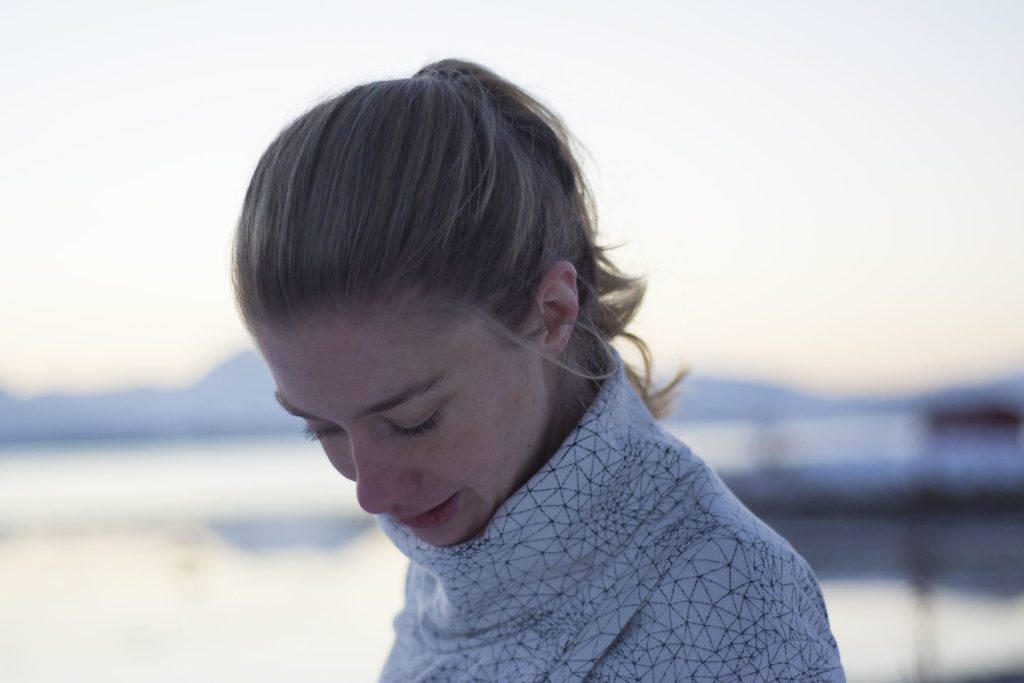 The Tallinn is super easy to wear, it's cozy, suitable for everyday, without being boring. And for you moms out there: It's super nursing friendly! And it doesn't take too long to sew, that's definitely a plus, too.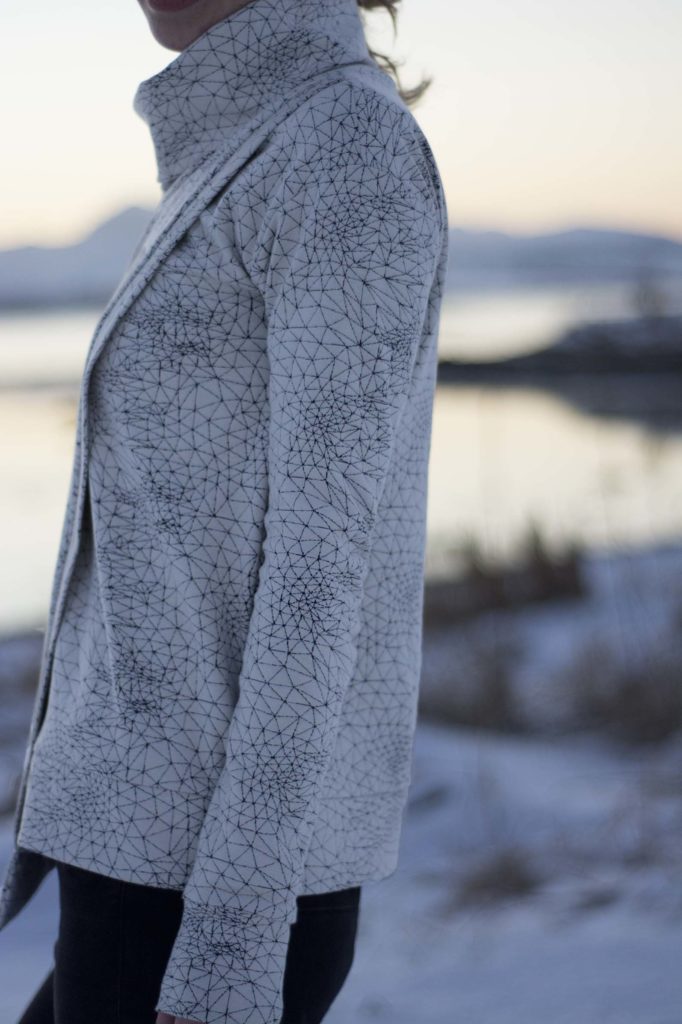 I'm very sorry about the slightly grainy pics! The light was so beautiful tha I couldn't resist standing that way to be able to include this beautiful background into my pics. I know, back light… never good! So let's just focus on the beautiful background and call the graininess art, ok?
You can buy the Tallinn over at the Hey June shop, it's on sale for 8.50 USD until Sunday. And don't forget to check out Adrianna's blog to see all the amazing tester versions of the Tallinn – Adrianna is going to post them within the next couple of days.
– This blog post contains affiliate links. However, all opinions are, as always, my own. The blog post is linked to the German blogger party RUMS. –