Hey there, I was really looking forward to writing this blog post – there's so much special going on!
First of all – these Sloan leggings by Hey June are my first workout leggings ever. And I am not even talking about my first me-made leggings. I literally have never owned a pair of workout leggings before! I have some yoga pants and similar styles, but not a single pair of real tights designed for sports. And I have never been to a fitness studio, either… I go hiking and skiing, I walk to work and I walk the dog – none of this requires workout leggings.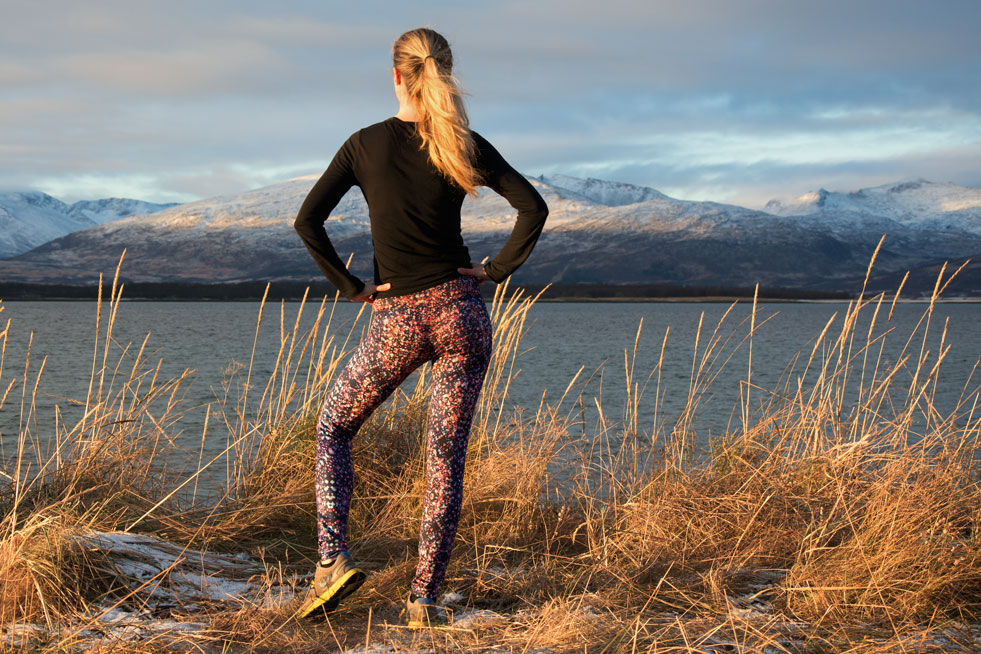 But then I talked to the fabulous Josie from LA Finch Fabrics and she suggested that I could sew the same pair of Sloan leggings that Leslie from Threadbear Garments already had sewn. Leslie's leggings looked awesome, and Leslie is probably my best sewing gal pal – so of course I said yes!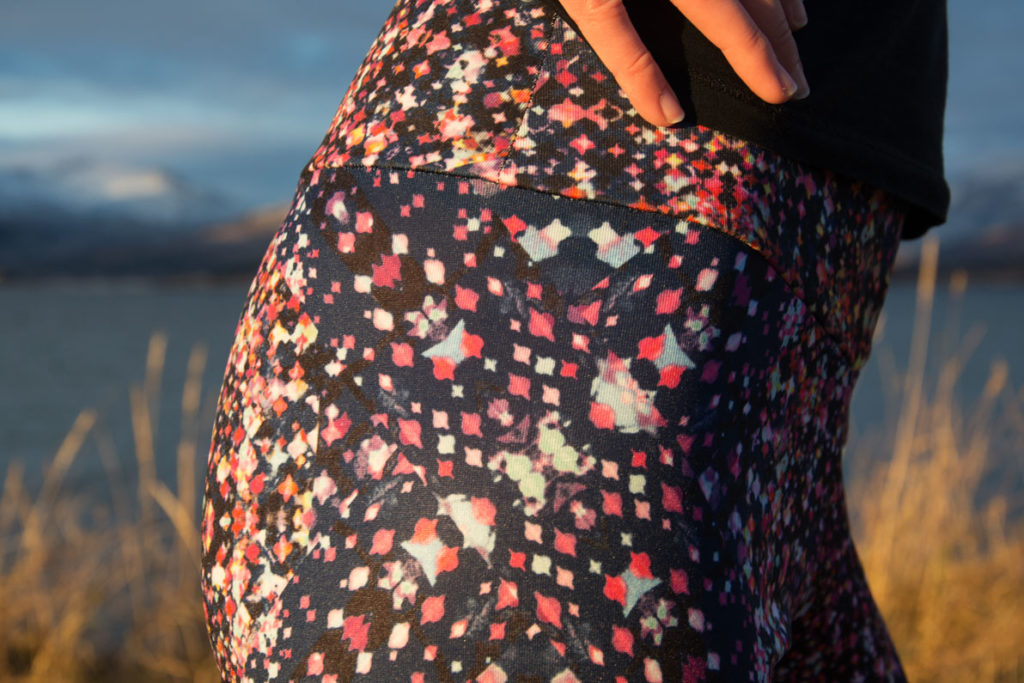 Josie sent me some of this super cool Andromeda activewear knit, which is really perfect for making workout clothes. The print does push me a little out of my comfort zone, but I do think the Sloans look really cool! One of the first things someone said to me about my leggings was "These could totally be from Nike!" – well, I can totally live with that.
And they are so comfy to wear and easy to move in! Why didn't I try wearing leggings before??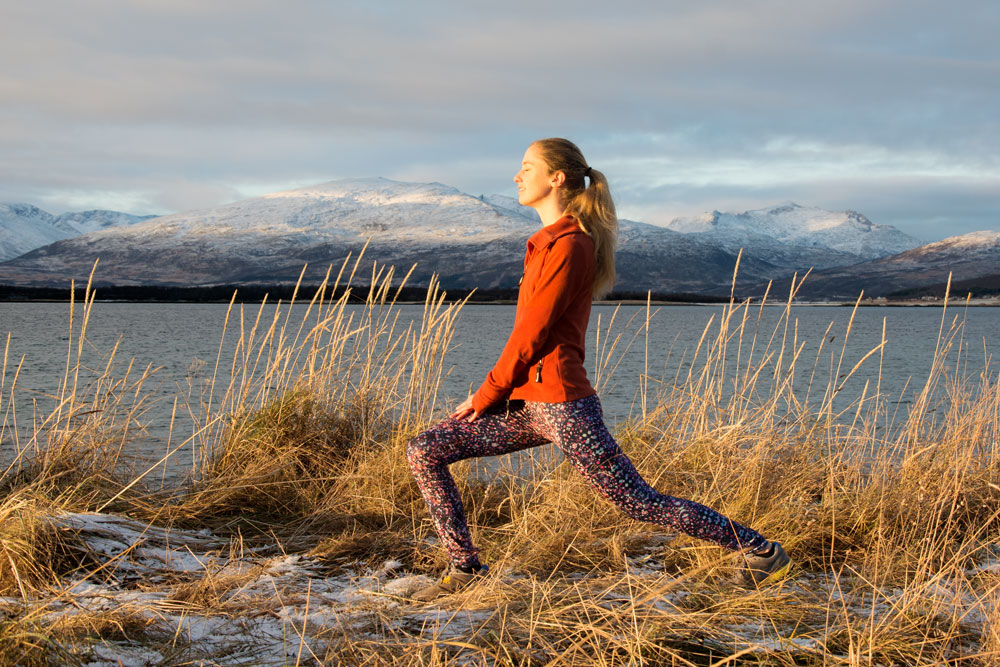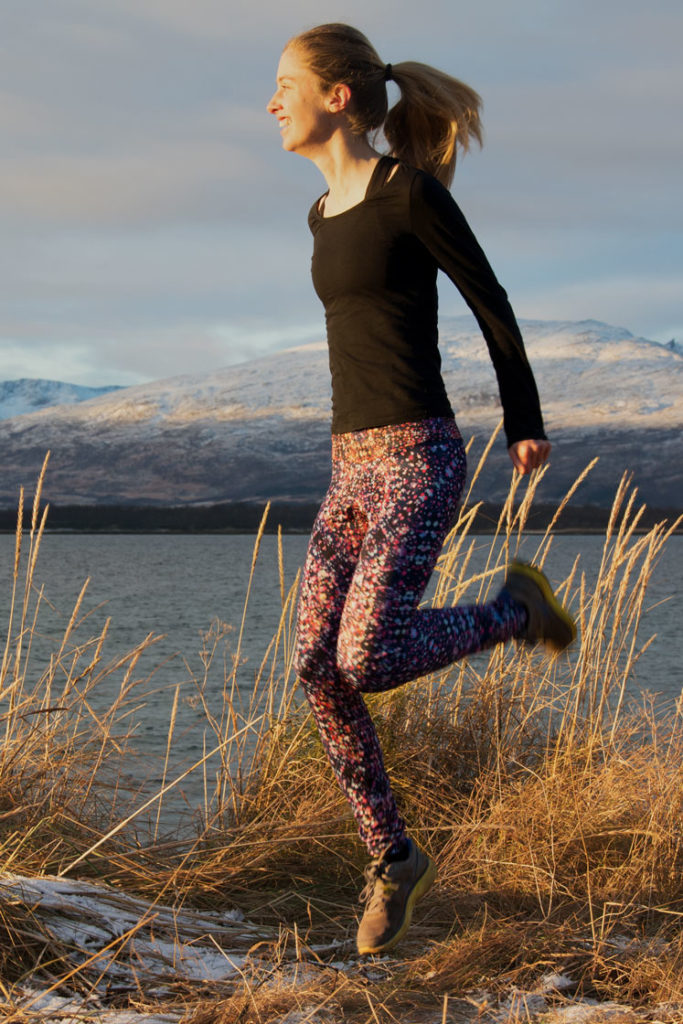 Sewing the Sloans was super quick. I chose to make view A, which doesn't even have side seams, just an inseam. Adrianna's instructions and illustrations are very clear, as always, so sewing the pattern pieces together, adding a waistband and the optional handy waistband pocket was done in a second (ok, not quite, but close). I really like the possibility of having a waistband pocket. Perfect for running while listening to music! Not that I've done that very often, but I could, if I wanted to…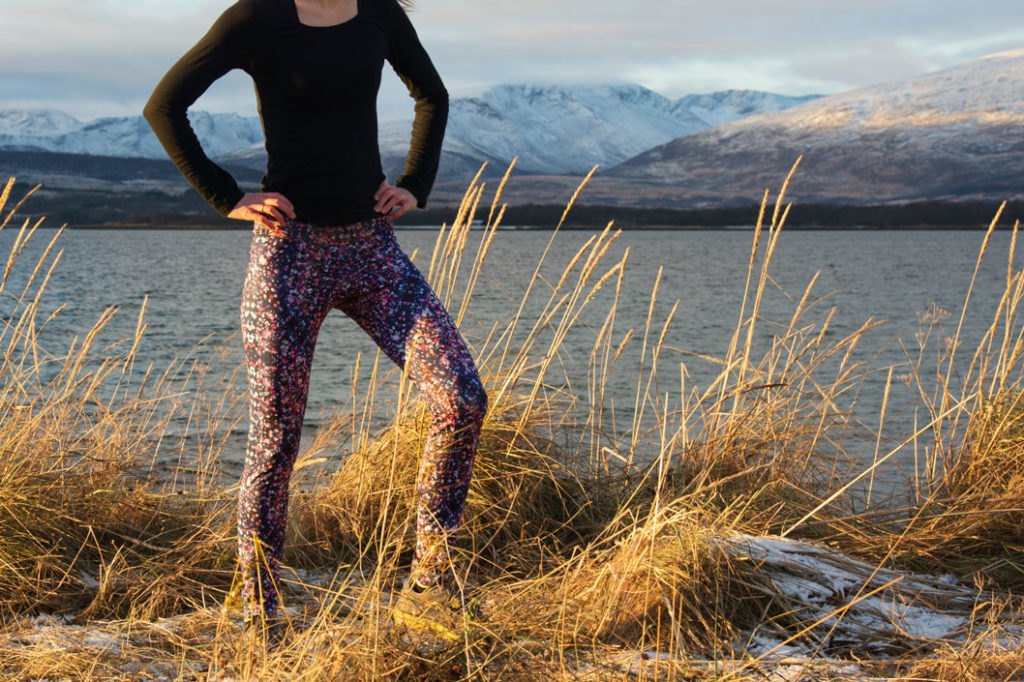 And I love the idea of having the same leggings as Leslie (and Amber from @sewisewedthis, by the way)! I know, sewing is all about NOT having the same things others have, but that doesn't really count for Leslie and me. We met on instagram and quickly found out that we're surprisingly similar. We make the same things. We test for the same people. We pick the same fabrics. We use (nearly) the same camera and we agree on tons of stuff. It's kind of scary sometimes, haha!
I'd love to meet Leslie one day, but as for now having the same leggings is a pretty good start.
And it gets even better – we're having a fabulous gal pal giveaway on Instagram and in the Hey June Facebook group!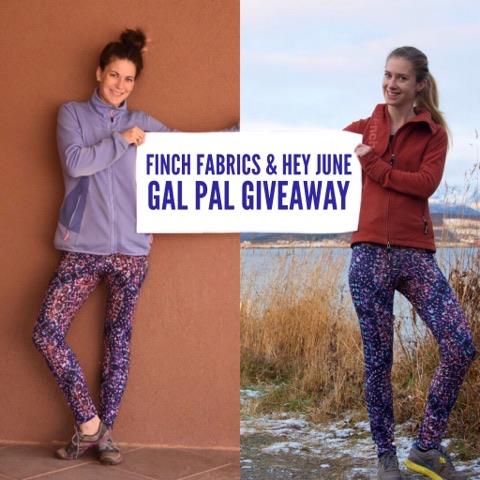 If you'd like to win a copy of the Sloan leggings and enough of this Andromeda activewear knit from LA Finch Fabrics for you and your sewing gal pal, just head over to Instagram or Facebook and comment who you'd like to win together with!
– I got free fabric from LA Finch Fabrics to make these Sloan leggings, but all opinions are, as always, my own. This blog post contains affiliate links and is linked to the German blogger party RUMS. –