I've always admired the patterns designed by Olga from Coffee + Thread. Have you seen those adorable dresses for little girls? A little romantic, a little vintage, not too princess-y and oh so child-appropriate. Unfortunately, no patterns for me! So you can imagine my excitement when I saw that Olga planned on releasing her first pattern for women: the Sirocco Top and Dress.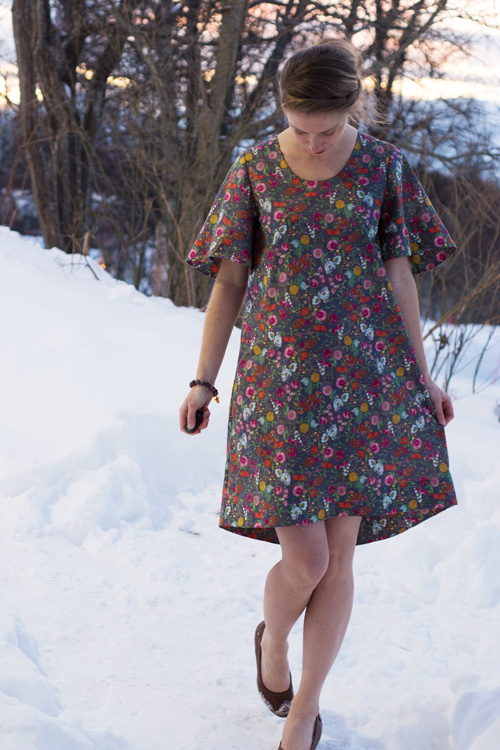 The Sirocco is a wide top or dress, designed for woven fabrics with a soft drape. It has a subtle high-low hem, a round neckline and wide bell-shaped sleeves. Among my favourite things about this pattern, besides the sleeves, are the wide facings used to hem the sleeves and the bodice. It just adds such a feeling of quality to any garment!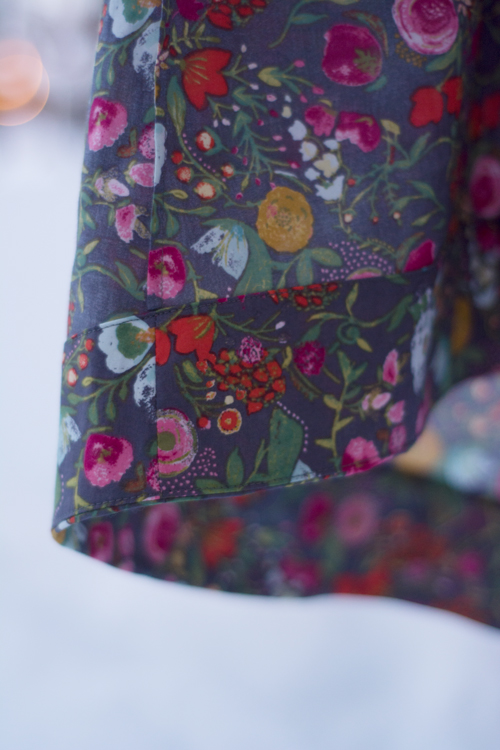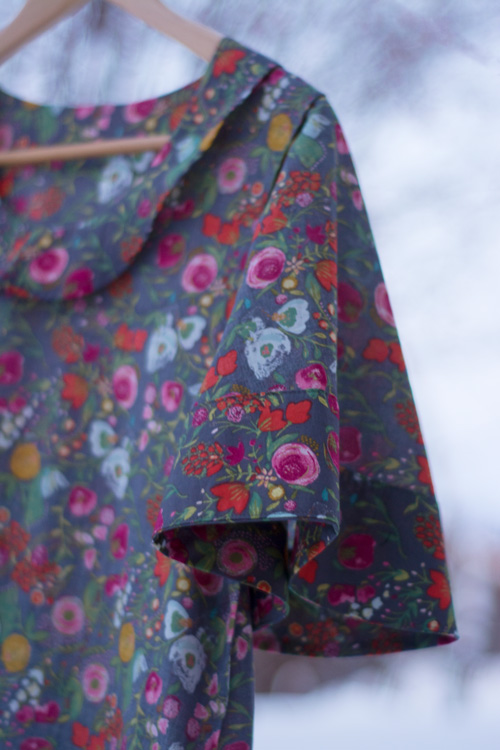 Most pattern tests aren't really doable for me right now – but I had a little hope that I could actually test the dress version of the Sirocco, since it's so wide. And luckily for me, Olga agreed. And do you know what was actually even better? I had enough fabric in my stash! The Sirocco Dress requires quite a bit of fabric, since it's so wide – and of course, it has to be the right fabric, too. I don't have many 3-yard cuts of fabric in my stash, but I had one: Budquette in Nightfall by Bari J. (bought from Dabble & Stitch), a voile designed for Art Gallery Fabrics. And isn't it just perfect for this dress? Easy to handle, flowy enough and with just enough boho-romance to make it work for this dress. Could you imagine taking photos of this dress standing in a field at sunset, barefoot, with a flower crown on your head? I guess you see where I'm going! Instead I give you – snow! Lots of snow and bad light. Oh well, you take what you get, right?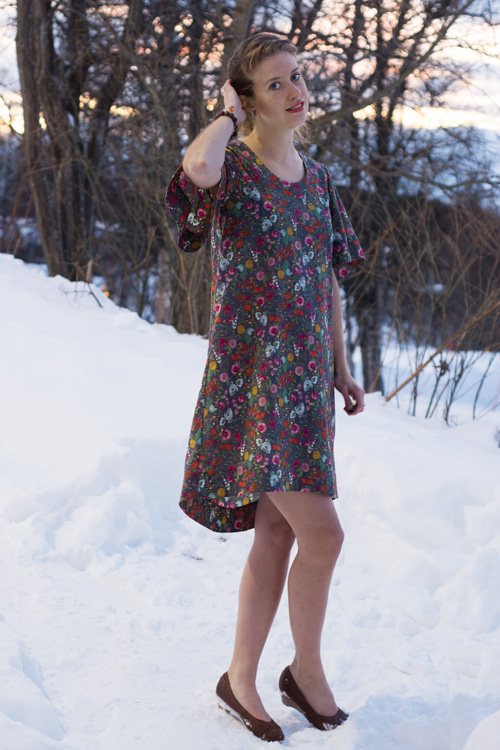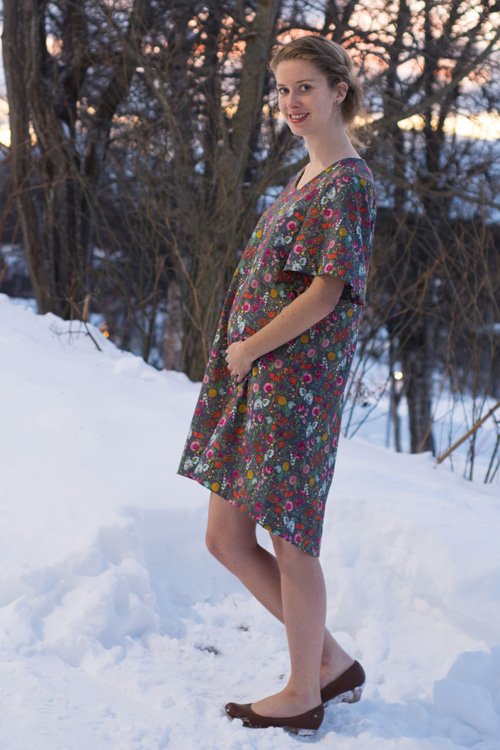 I've sewn a straight size 4, one size bigger than I would have sewn before I got pregnant. The dress is so wide that I figured that an inch more wouldn't really hurt after pregnancy, either. I didn't make any changes, other than adjusting the length. I shortened the dress compared with the first version of the dress, but for the final version this would mean lengthening the dress by 1 or 2 cm. Keep in mind that I'm 175 cm tall, while the pattern is designed for a height of 165 cm.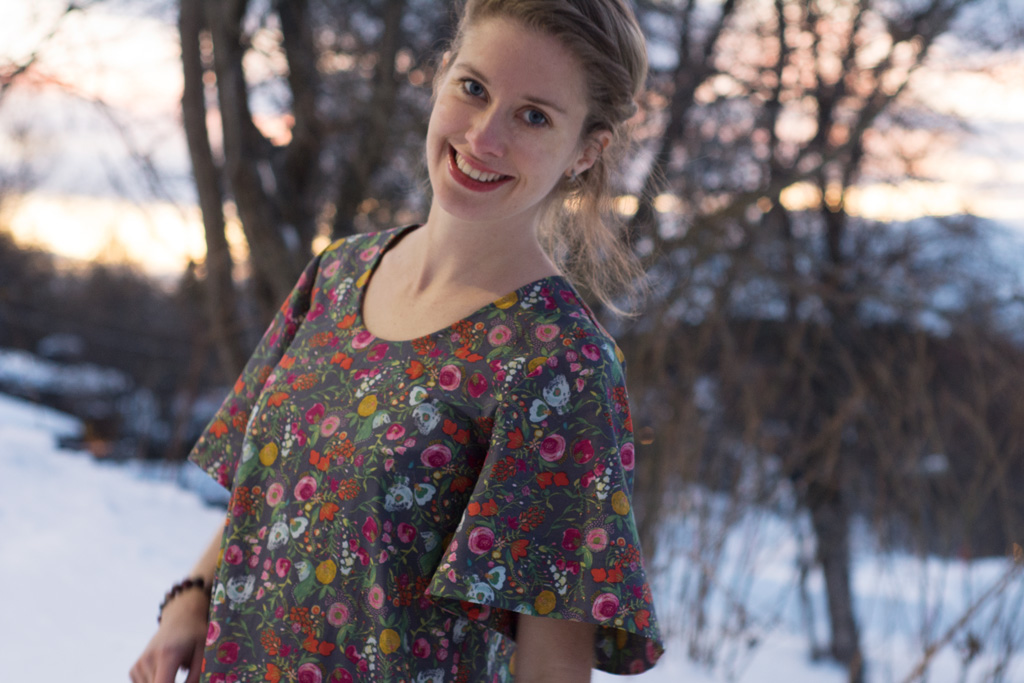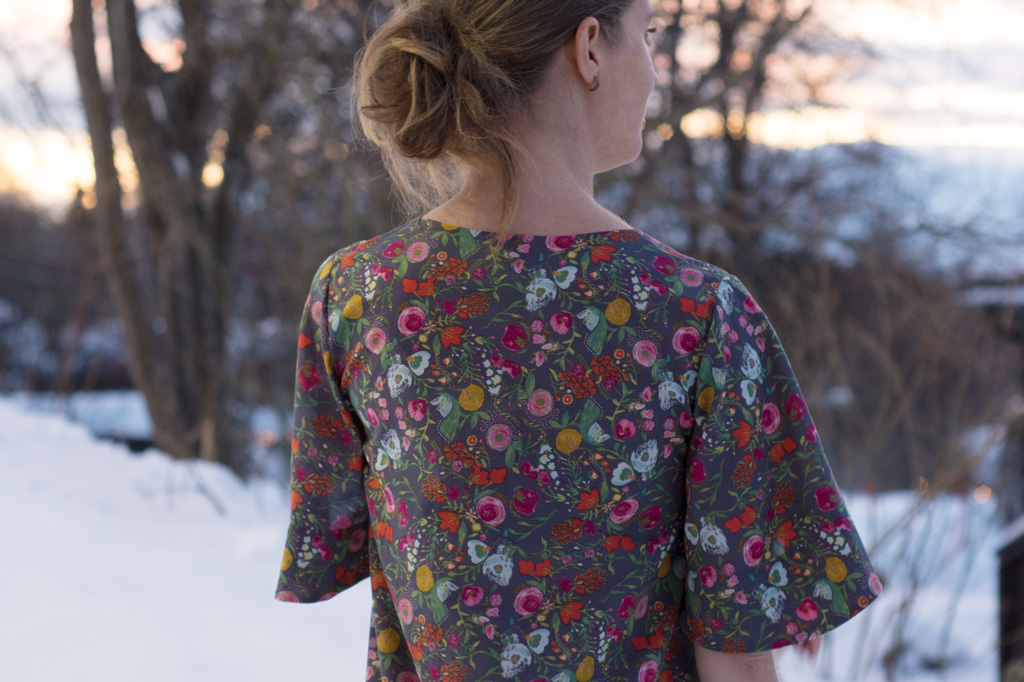 I really think that it is essential to have just the right length for a wide dress like the Sirocco – the dress looked frumpy on me while it was too long. Shortening the Sirocco before attaching the hem facing isn't a problem at all – so I suggest to cut the Sirocco a little longer and shortening it if needed. The length of the Sirocco Dress is rather on the longer side, since it's so easy to shorten it if needed.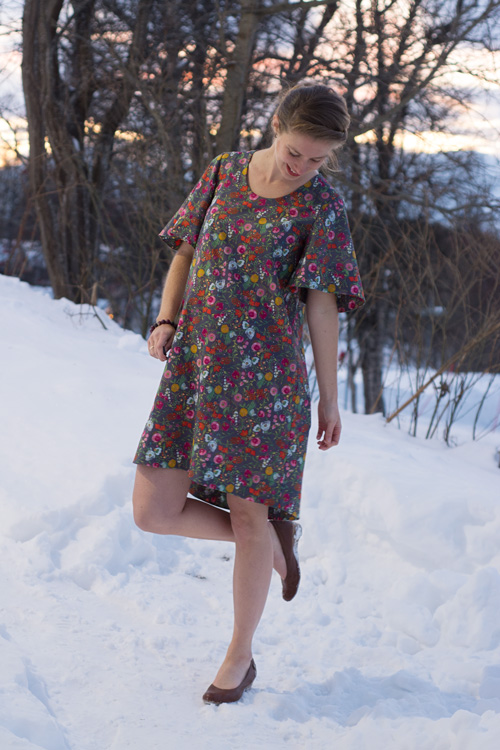 My love of French seams has once more got the upper hand of me while sewing this dress. Every seam is a French seam, making the inside of the dress as beautiful as the outside. To ensure a perfect finish, I understitched the facings using my stitch in the ditch foot. I pressed well, used lot of pins to attach the facing and used my edgestitching foot when sewing on the top of the facing. Isn't the result lovely? It might take a little longer, but I really think it's worth it, if you have the time!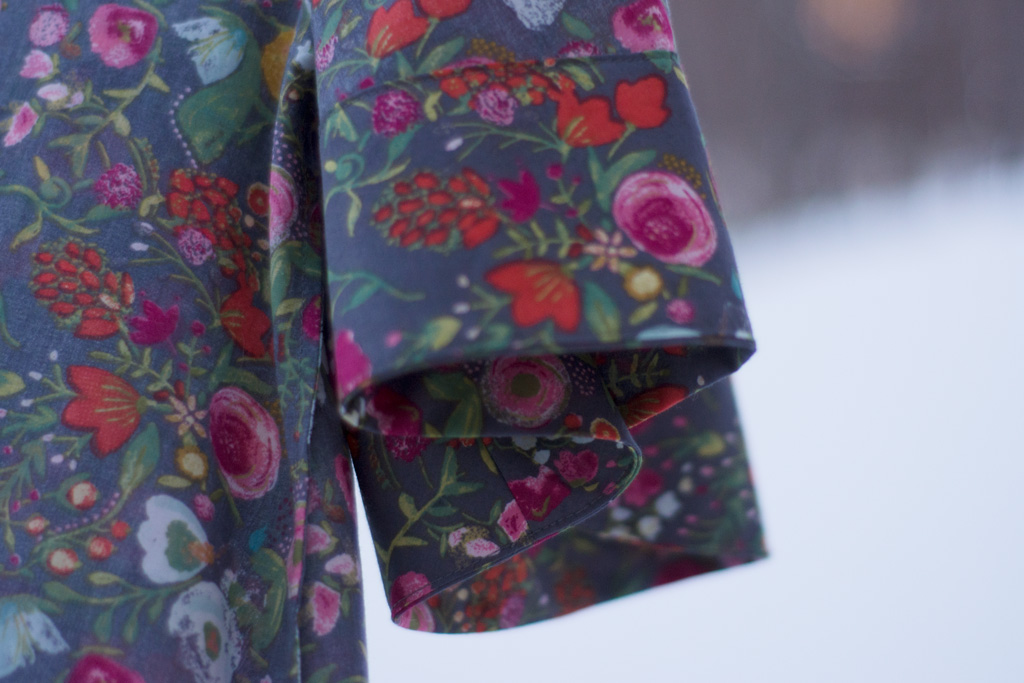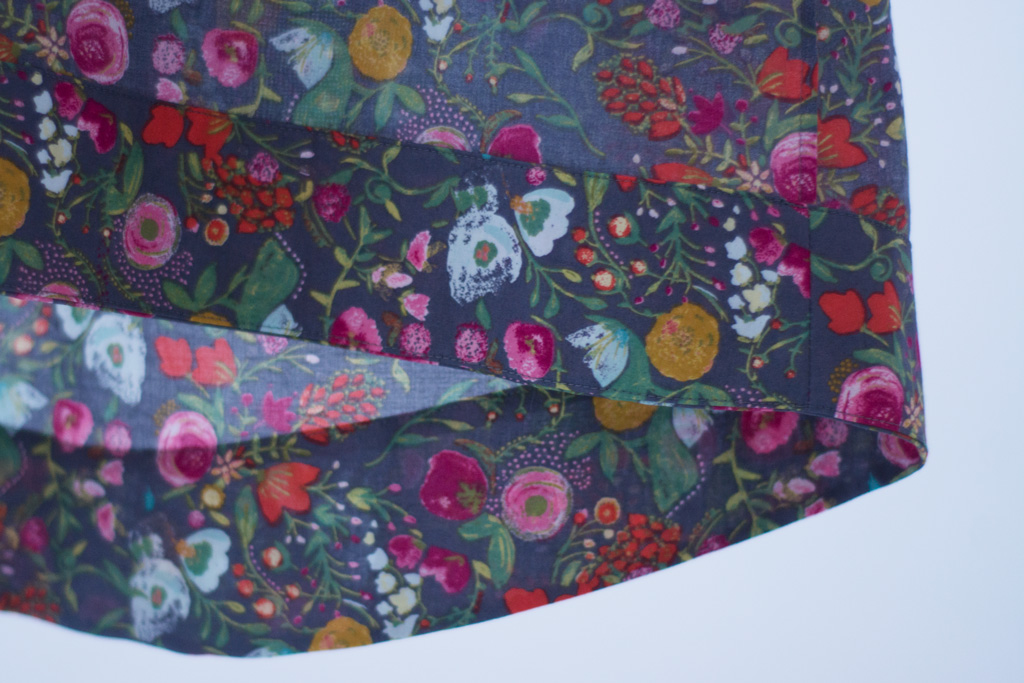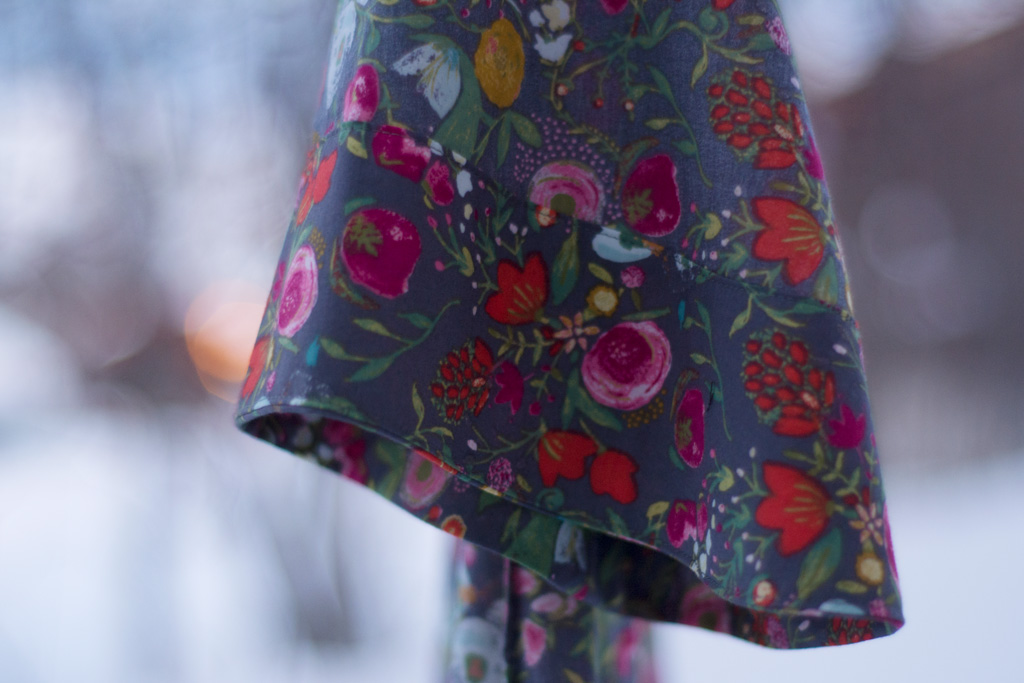 As you might know, finding enough light these days to take pics can be quite a challenge! These pics were taken when it was as light as it gets, with a super high ISO and a big aperture. It does work, somehow, but of course – the pics will never be as sharp and clear as the pics I can take at midnight on a bright summer night! On top of these issues I had to retreat to using my remote and my tripod for these pics. So there aren't as many fun poses and detail shots as I would have liked (I was freezing like crazy! The neighbours must have thought I'm totally mad…), but you get the idea. With warmer weather and a little more time I would have loved showing you the dress when worn with a belt, too! But that has to wait until another time.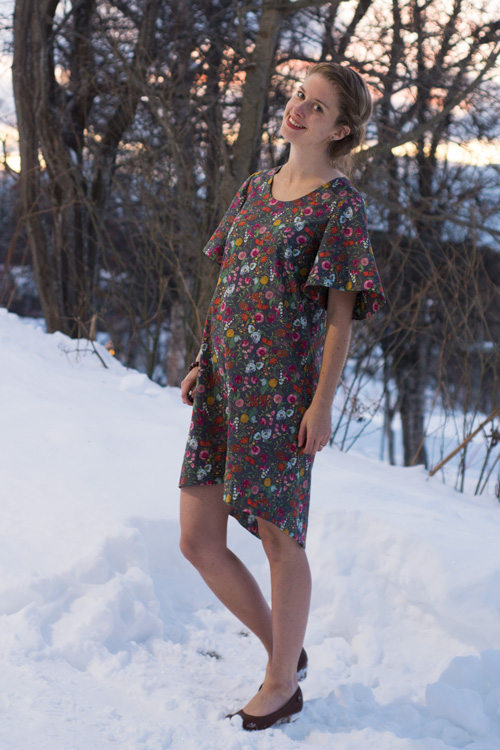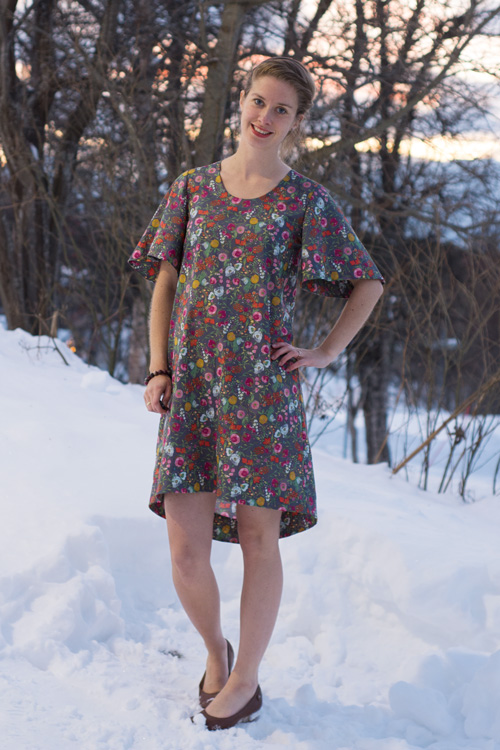 For now – head over to the Coffee + Thread blog for some more tester pics – they're going to be online in a couple of days. I'm definitely going to make a top one day, too!