I feel very confident when sewing garments – but as soon as I turn to sewing backpacks, bags or baskets, I remember how sewing garments felt when I first started sewing in 2014. So many questions! Reading the instructions so carefully! So much more seam ripping!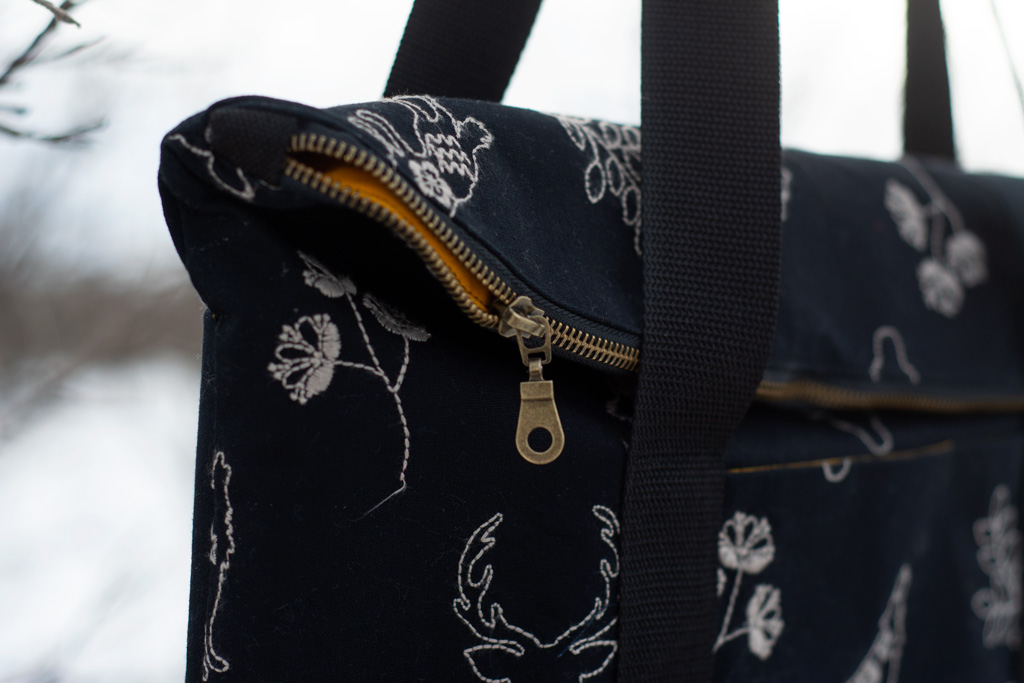 Nevertheless I decided that it was about time to sew the Senna Tote by LBG Studio. I don't have a handy big bag and I think I might need one as soon as our little one is here. I won't call this a diaper bag, but I do think this bag will for quite some time be filled up with baby things and ready to be taken out of the house of whoever is "in charge" of our baby.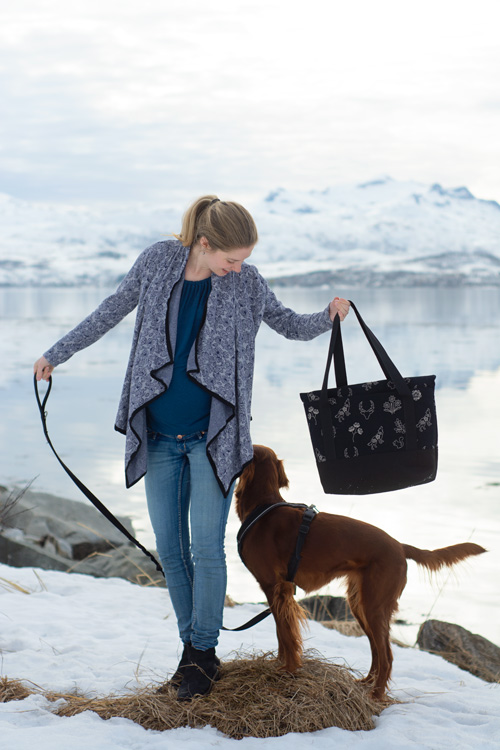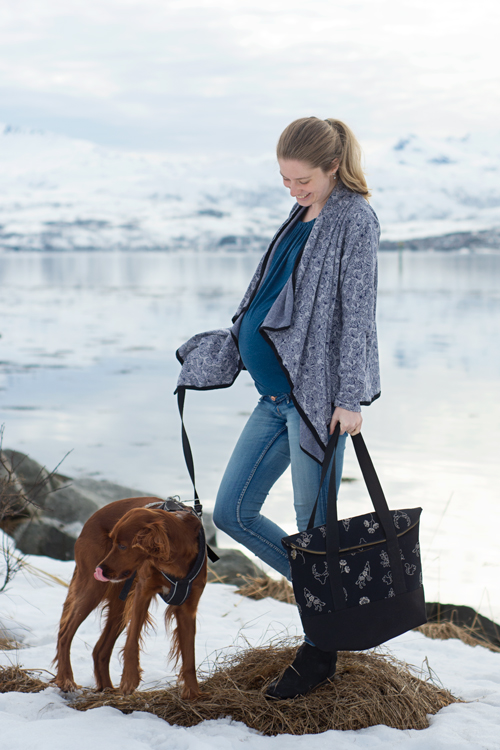 Since this bag is probably not just going to be used by me, but by my husband, too, and isn't just for us "grown-ups", but also for our child, I needed to find the perfect fabric. And I think I found it! I first saw this embroidered canvas by Kokka Fabrics many months ago, but didn't buy it. But I couldn't forget this fabric, embroidered with different forest animals and flowers, available in black with white embroidery and white with blue embroidery. When I finally decided that this sweet but not too sweet, childish, but not too childish, fabric was the perfect one, I had to search quite a while to find it. Luckily Stonemountain Fabrics had some left, and they had the perfect shade of papaya coloured Kona cotton for the lining, too. Since the outside of the bag is rather dark, I thought a bright lining might be nice as a contrast. And this lining makes it easier to find things in the bag, too!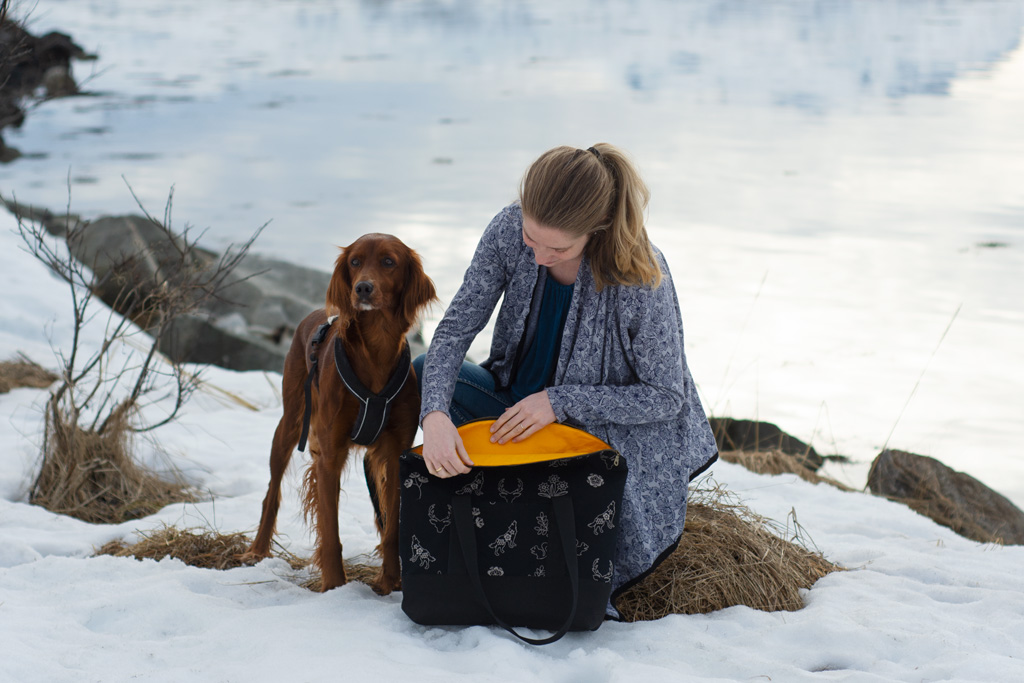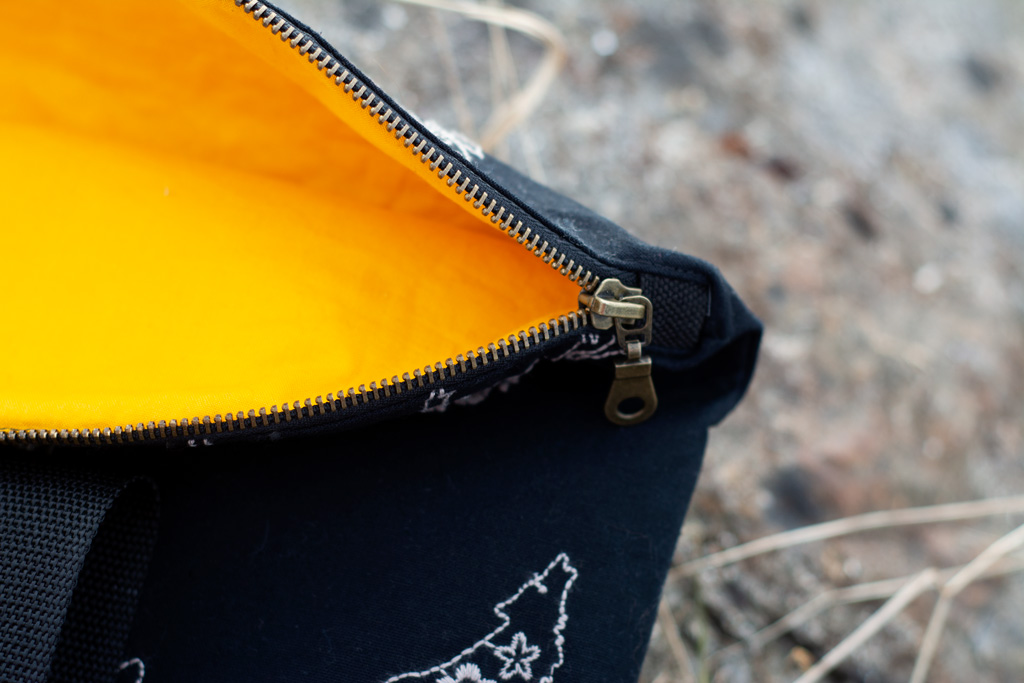 As I mentioned before, I'm not very experienced in bag sewing. Luckily my good friend Dominique from the blog Kreamino has sewn way more bags than I have and is always there to give me advice. The instructions for the Senna Tote advice to use medium weight woven interfacing and an interlining in canvas. But since my main fabric is a (rather thin) canvas and not a quilting cotton, I wasn't sure what interfacing to use. Dominique advised me to drop the interlining, to use a medium weight interfacing for the outer fabric and to interface the lining with a very thin type of volume fleece. Luckily for me I still had several different types of interfacing and fleece in my stash – purchases from my early sewing days, when I had no idea what to buy. I decided to use those for my bag and actually used a big piece of interfacing that was just too thick and stiff for garment sewing and some thin volume fleece I had used for some early day quilting. No need to buy something new and less interfacing in my drawer – win-win!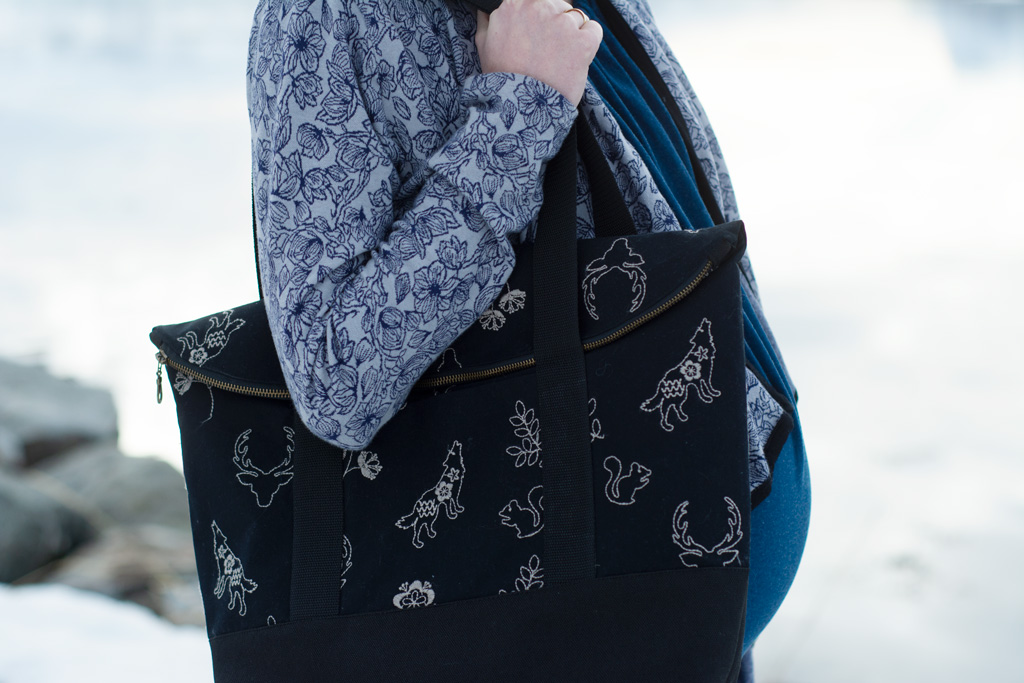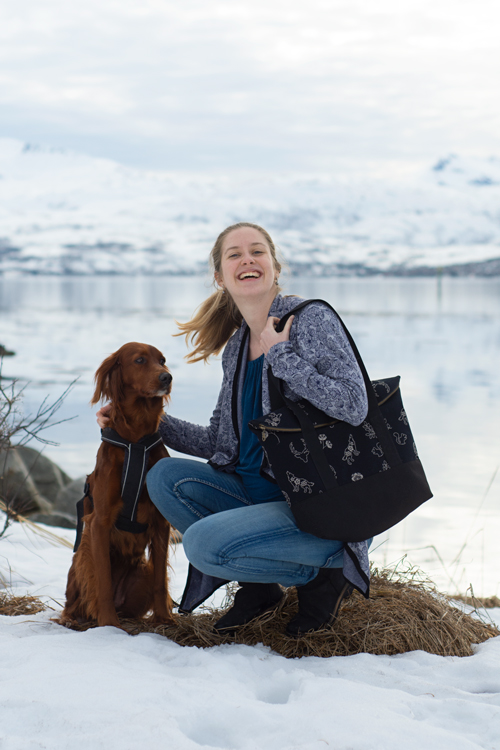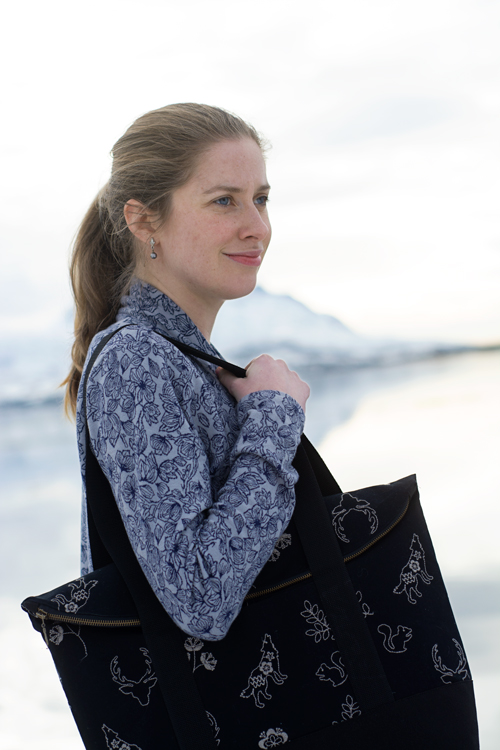 Dominique also sent me some leftovers of this thick and stable poly canvas that was perfect for the bottom of the bag. I had a whole role of black nylon webbing, perfect for bag straps – and looking nearly identical with the poly canvas Dominique sent me. So in the end I had pretty much everything besides the main fabric and the lining in my stash and got rid of some bad buys that only were occupying space.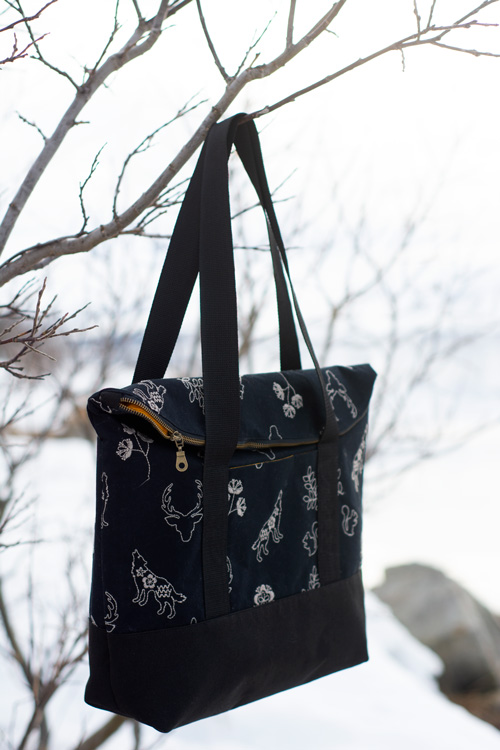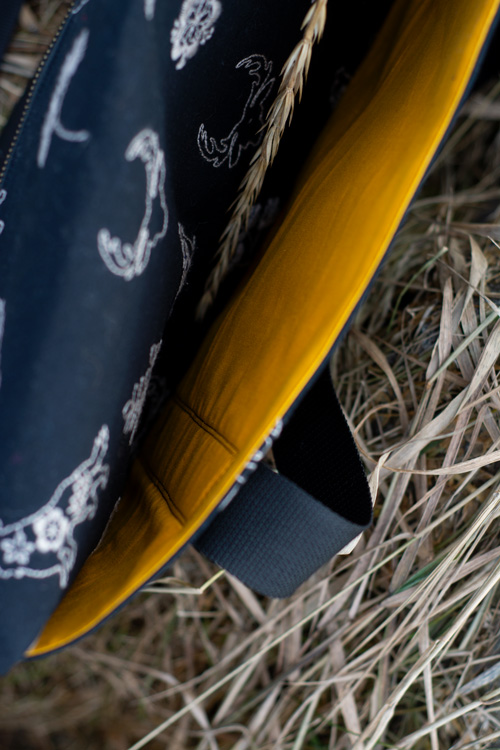 After I figured out the interfacing and fabric question, the rest of the project was pretty easy – especially since I used webbing for the straps and dropped the interlining. I spent quit some time on cutting the outer fabric, since I wanted to minimize the amount of animals that were "cut in half" and wanted everything to appear balanced. But I also wanted to save as much as possible of this beautiful fabric, so that was quite a challenge!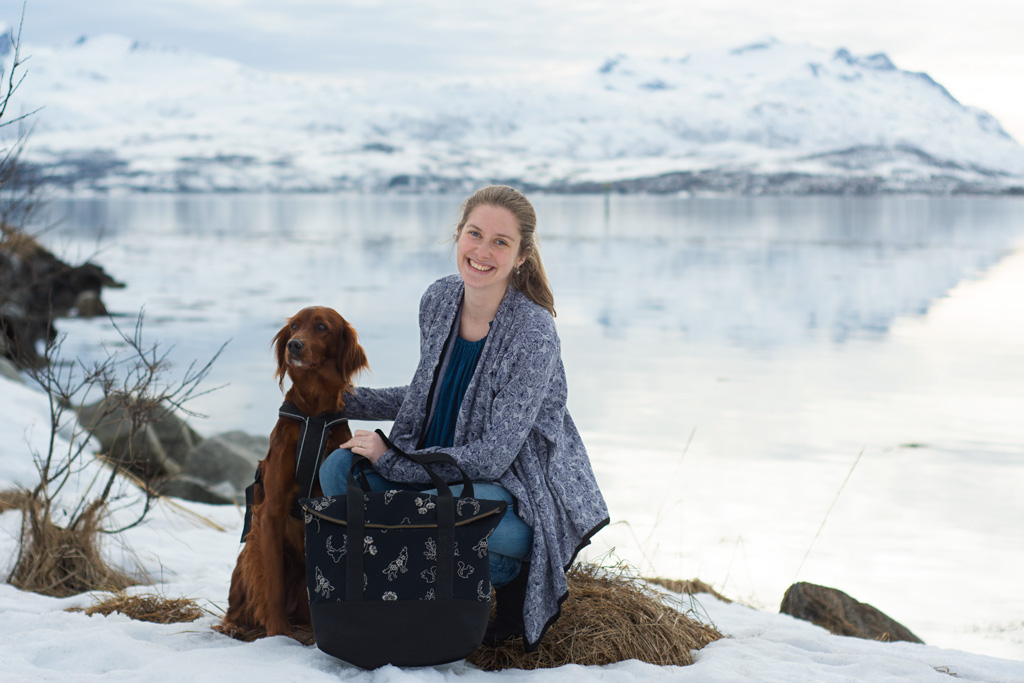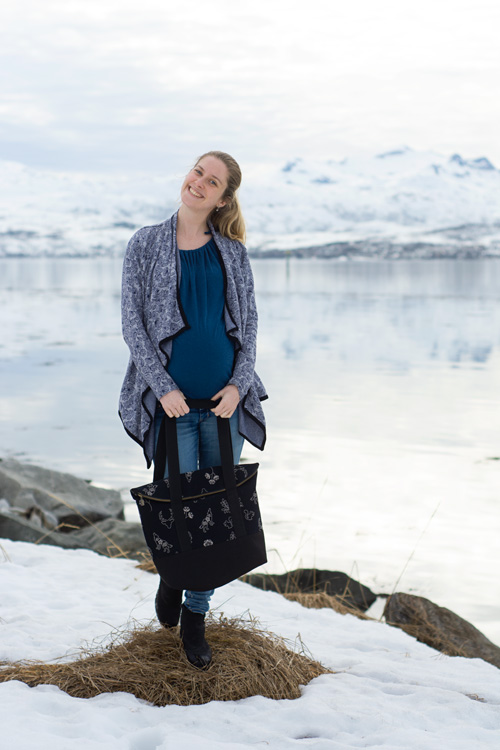 The instructions give you the option to add snaps to both the front and the back pocket. I decided to use a sew-in magnetic button for the front pocket and to leave the bigger back pocket open. The inside of the bag is only one big compartment, with an added pocket towards the back of the bag. I decided to use the main outer fabric as fabric for that pocket and to divide the pocket into to equally big pockets by adding a seam. I also lengthened the straps slightly, I think about 8 cm per strap. We need to wear jackets during most of the year, and bags with longer straps are just easier to carry over your shoulder when wearing a thick coat!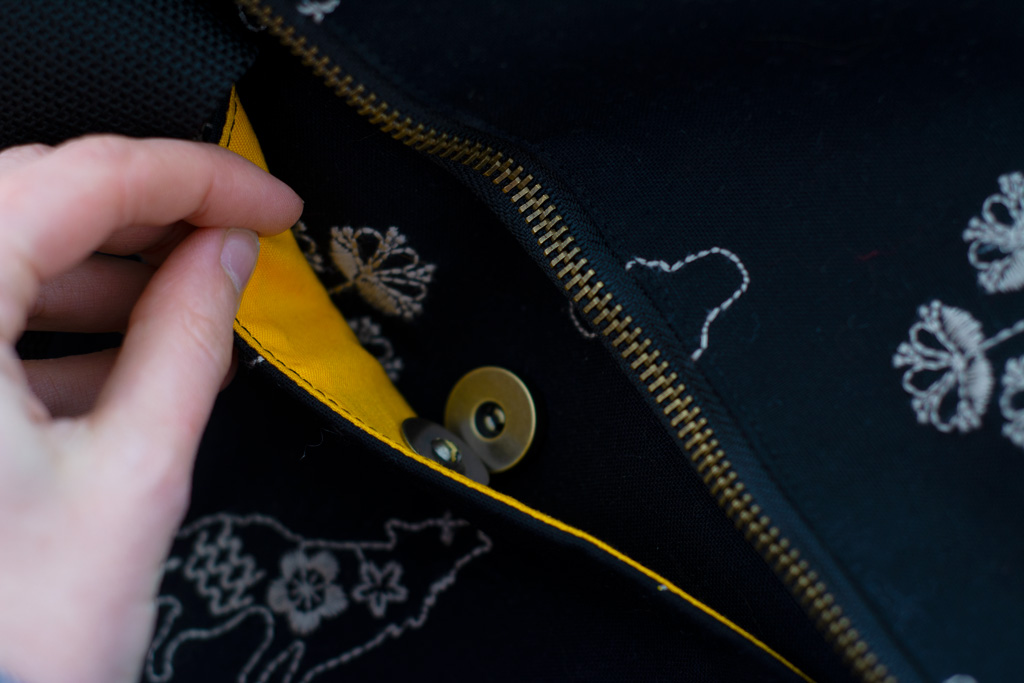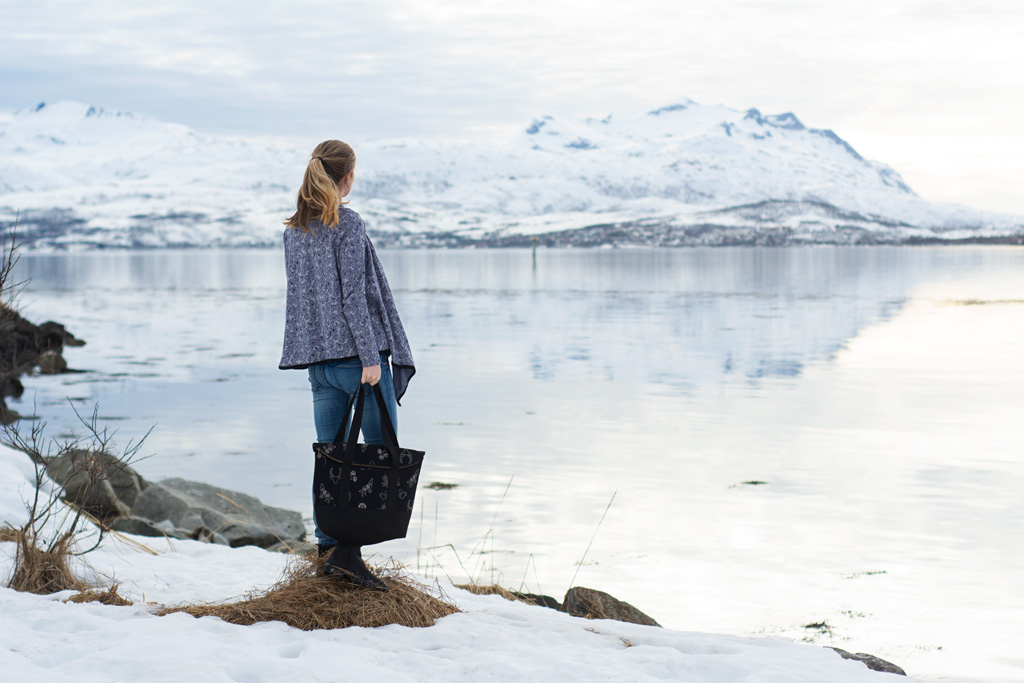 I'm super happy with the result and although the bag is (for now) intended for our little one, I've already started to use it for myself – for now. I mean, I can use it as long as it's not needed for diapers and changing mats and stuff like that, right??
But this blog post isn't just about the Senna Tote – it's about my beautiful Laurelhurst Cardigan by Straight Stitch Designs, too! And there's actually a third handmade garment here: The top I'm wearing is my Versalette Top by Seamly – I blogged about it over here. It's perfect for pregnancy, by the way!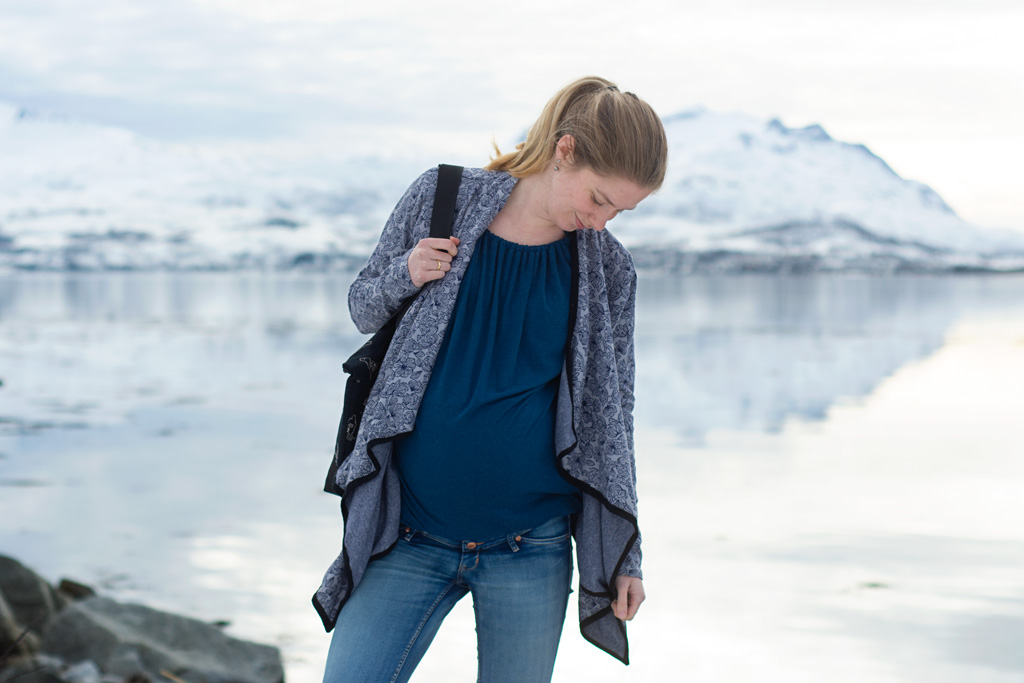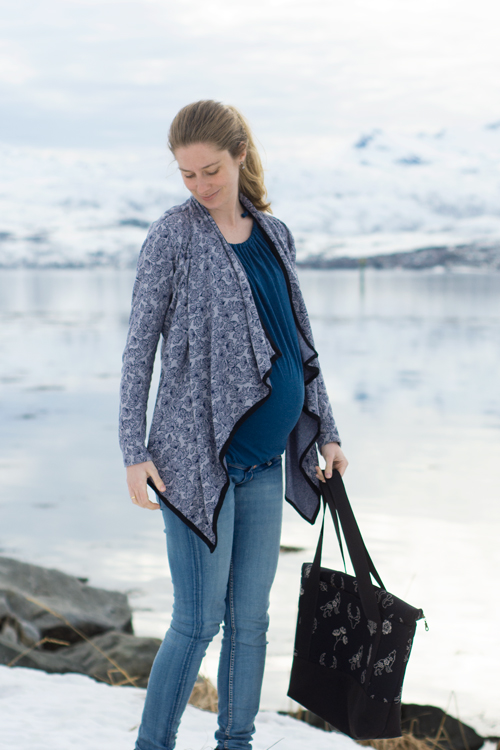 But back to my Laurelhurst Cardigan: I made the cardigan a while back, using this beautiful cotton jacquard fabric from Swafing, designed by Lila-Lotta. The fabric is called Just May (the "sibling" of the woven Maxi May fabric I used for this dress) and is available in several shops, for example here or here. I never got around to blogging about it, but I'm wearing it all. the. time. I like it that the back isn't too long, while the extra length in front makes it a little more special and extra cozy. I love cuddling up in it! I sometimes feel a little too covered and "frumpy" in long cardigans, but not so while wearing the Laurelhurst, since it's so short in the back.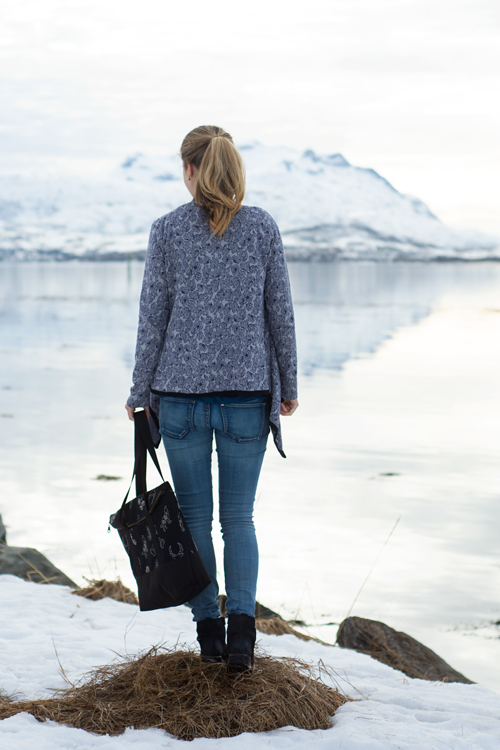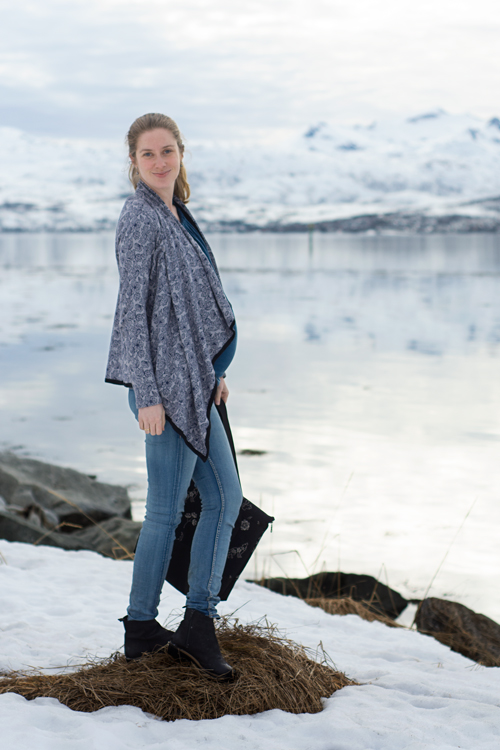 It's actually supposed to be a little longer, but I'm taller than the height the pattern is designed for and didn't have enough fabric to lengthen it! Luckily it's just long enough to not look weird. Instead of hemming my Laurelhurst Cardigan I took inspiration from Tori's blog post and bound the edges of the cardigan. I chose thin black viscose knit for this, which worked pretty well. But don't look too close, the binding doesn't look perfect all the way around, and I especially messed up at the corners!
– As a member of the Indiesew blogger team I get a small compensation for this blog post and may have received some of the patterns I use for free. However, all opinions are, as always, my own. I also received the fabric for my Laurelhurst Cardigan for free from Swafing. –