Hey there, long time no see! I needed a little blogging break after my sewing and blogging marathon in November and early December, but I didn't want to leave 2016 without showing one last make. I have sewn and photographed several garments during the last months that I haven't shown you yet, so choosing wasn't easy! In the end I went with the Rumi Pullover by Cali Faye, since it's a garment I have been wearing quite a lot since I made it.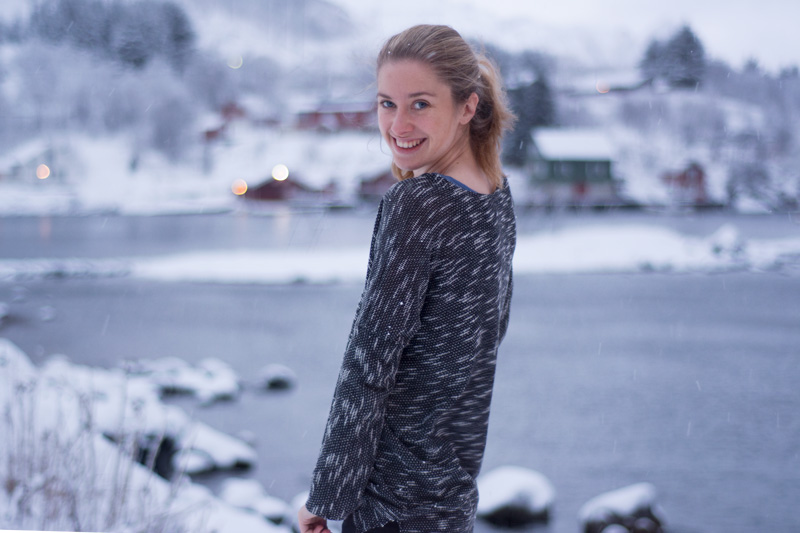 The Rumi Pullover is an oversized pullover, designed for heavier knits with a good drape, for example bouclé. The original design has short sleeves, but as you can see I have lengthened my sleeves to make the pullover a little more fitting for the Norwegian climate.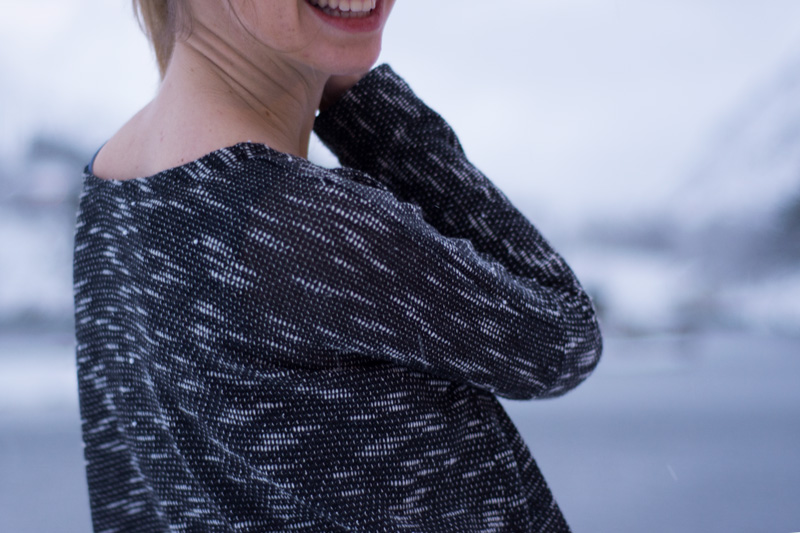 I found a loosely knitted fabric at a visit to Stoff og Stil in October. It's a poly-cotton blend, with a much higher poly content than I realized before buying. The fibre with the highest content is usually stated first, right? So in this case it was cotton and I somehow didn't realize that the content was something like 60% poly and not mainly cotton with a little bit of poly. But it's actually nice to wear, so it doesn't really matter. I'm just so afraid of buying a fabric, spending lots of time on making the garment and to end up hating to wear it because of the fibre content!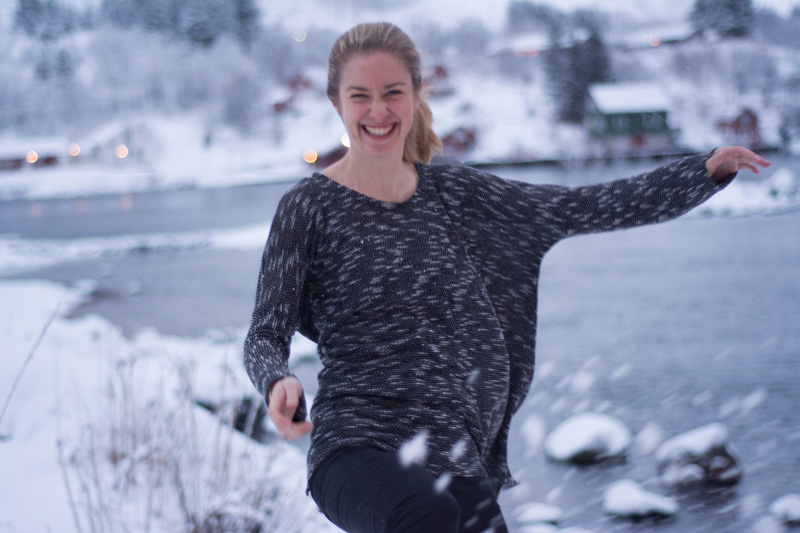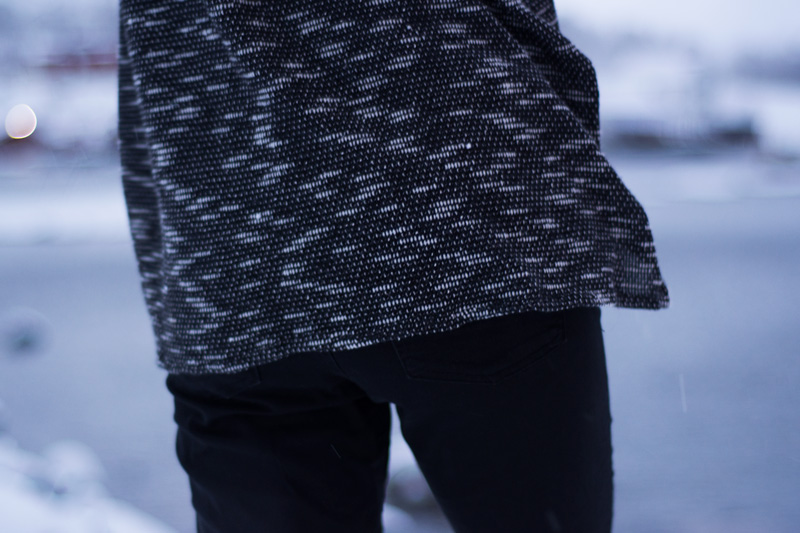 The Rumi Pullover is sewn pretty quickly. You're basically just sewing together front and back, adding bands to the sleeves and hemming everything, and you're done! In my case I didn't add regular sleeves, but lengthened the bands considerately to make them into sleeves. So my sleeves consist of two layers of fabric instead of one. The length of the sleeves was decided on pretty randomly, since this was as long as I could make the sleeves with the fabric I had. But miraculously it turned out to be the perfect length!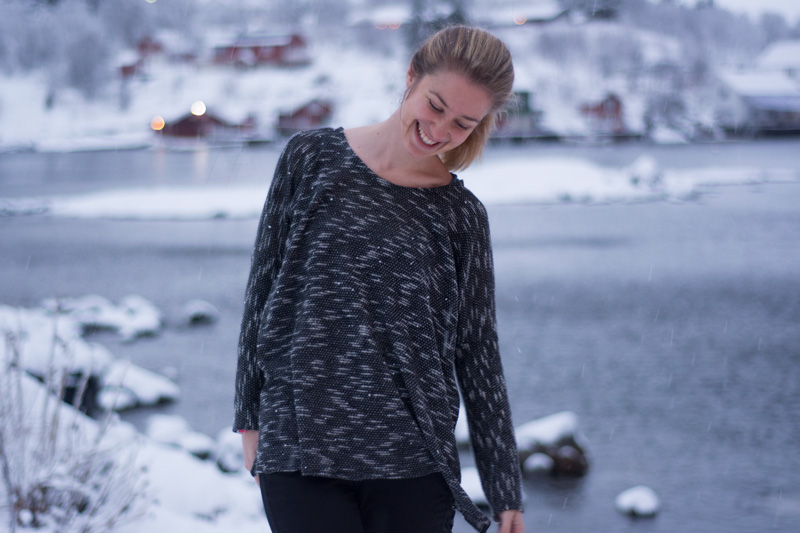 I finished the neckline with bias tape on the inside, to prevent the neckline from stretching. The hem is finished by simply turning the fabric up 1/2″.
When I tried the sweater I was a little unsure about the style – I rarely wear anything that wide. But I did absolutely see the potential of the design, combined with tight black jeans and heels, for example. And surprise surprise – I have worn the sweater a lot already!
Well, 2016 is nearly over and I wish you all a fabulous 2017, hopefully a little less turbulent than 2016. Thank you all, my dear readers, for following along this year, and I hope we'll "see" each other again next year!