Lisa from Paprika Patterns just released a new pattern: the Amber trousers. Think of light summer trousers, casual or more fancy, depending on the fabric, with an interesting yoke and pleating details, and you have the Amber trousers.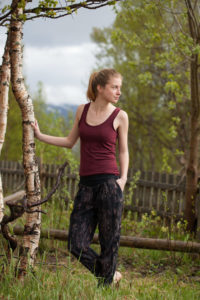 Lisa designed the pattern for wovens and included two versions: one with wide legs and one with tapered legs. The tapered version works best for really flowy fabrics like rayon challis, while the wider version looks nice in linen or similar fabrics.
I didn't have the time to test the pattern, but Lisa sent me the pattern to review it for you! Yeah! =)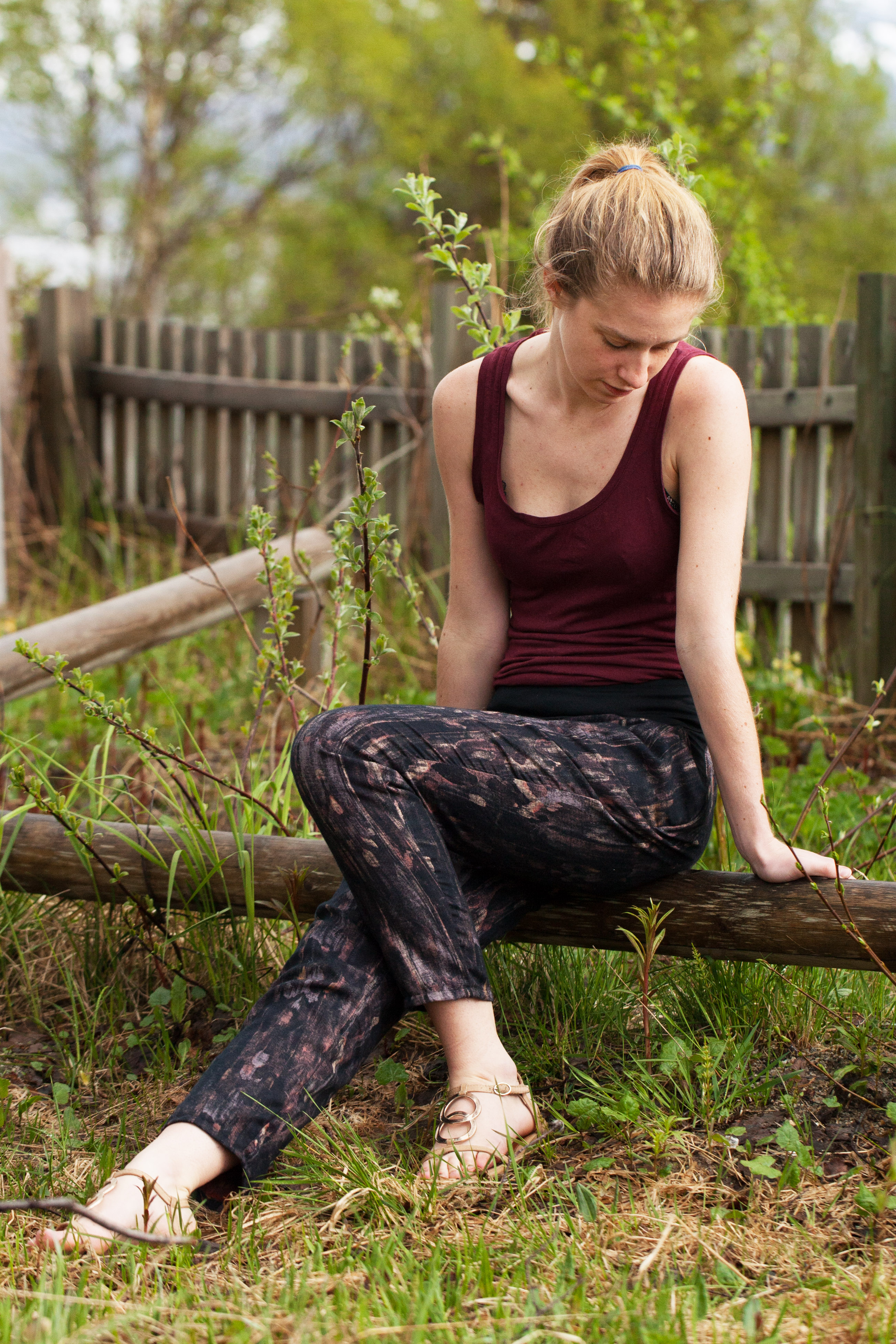 I decided to make the tapered version (view A) and ordered three different flowy crêpe fabrics to a make pretty elegant version that can be worn with heels. Alas, none of the three fabrics arrived before Monday! I went shopping in my stash and found a pretty viscose fabric, very flowy, super soft and a little heavier in weight. I used it before as lining for my Salamanca Cropped Jacket. The bright colours were a little too much for me for pants, which led me to use the wrong side of the fabric on the outside. I paired it with black sateen, which I used for the yoke and the pockets, since there is no need for flowy fabric there.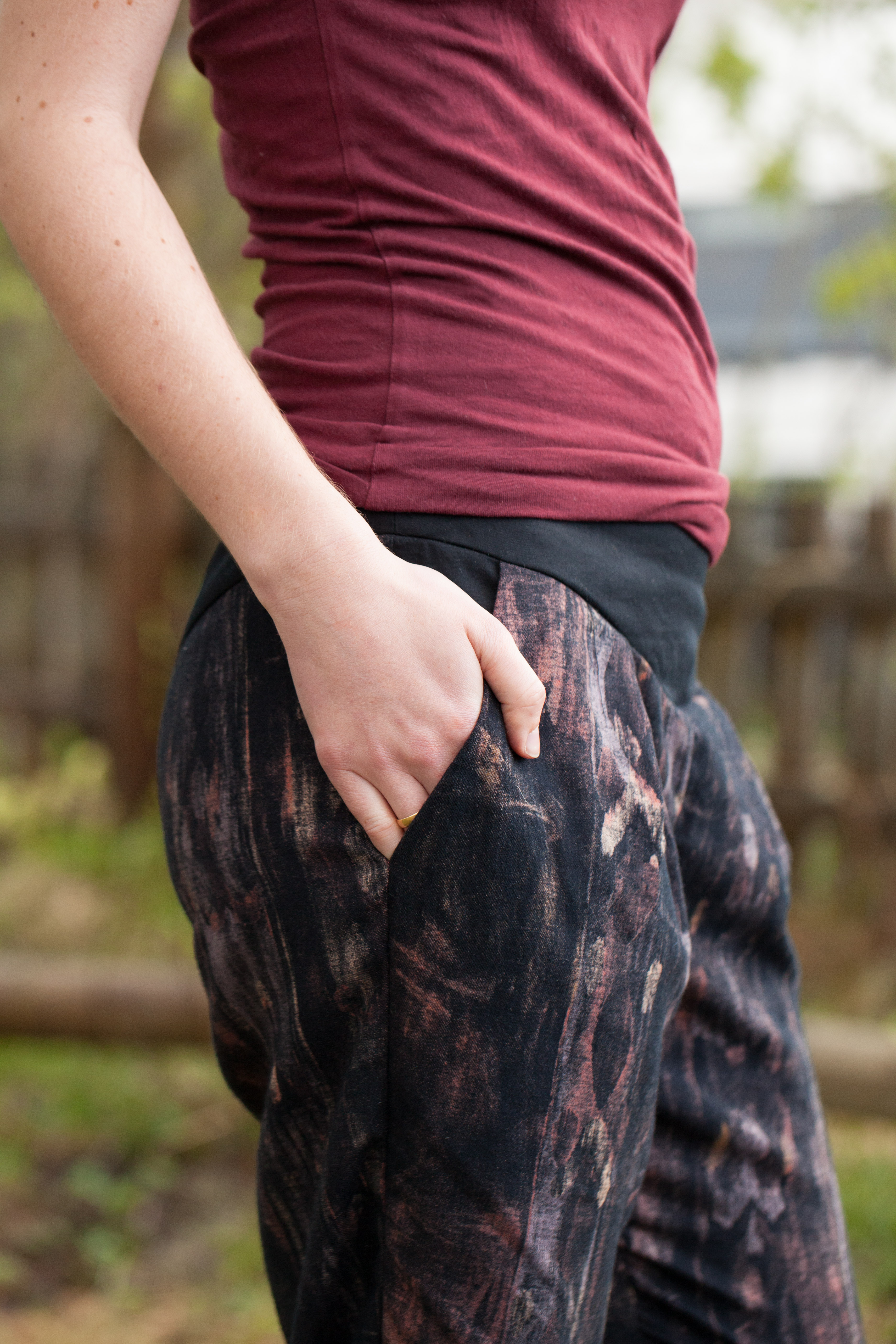 Most of the times I have to make the smallest size that a pattern is available in, with the exception of my waist, which is often a tiny bit too big compared With my bust measurements and my hips. In this case I sewed size 1, graded to size 2 at the waist, but I had to take it in a little while fitting. I could probably have gotten away with making a straight size 1, since Lisa works with a generous seam allowance of 1,5 cm/5/8″.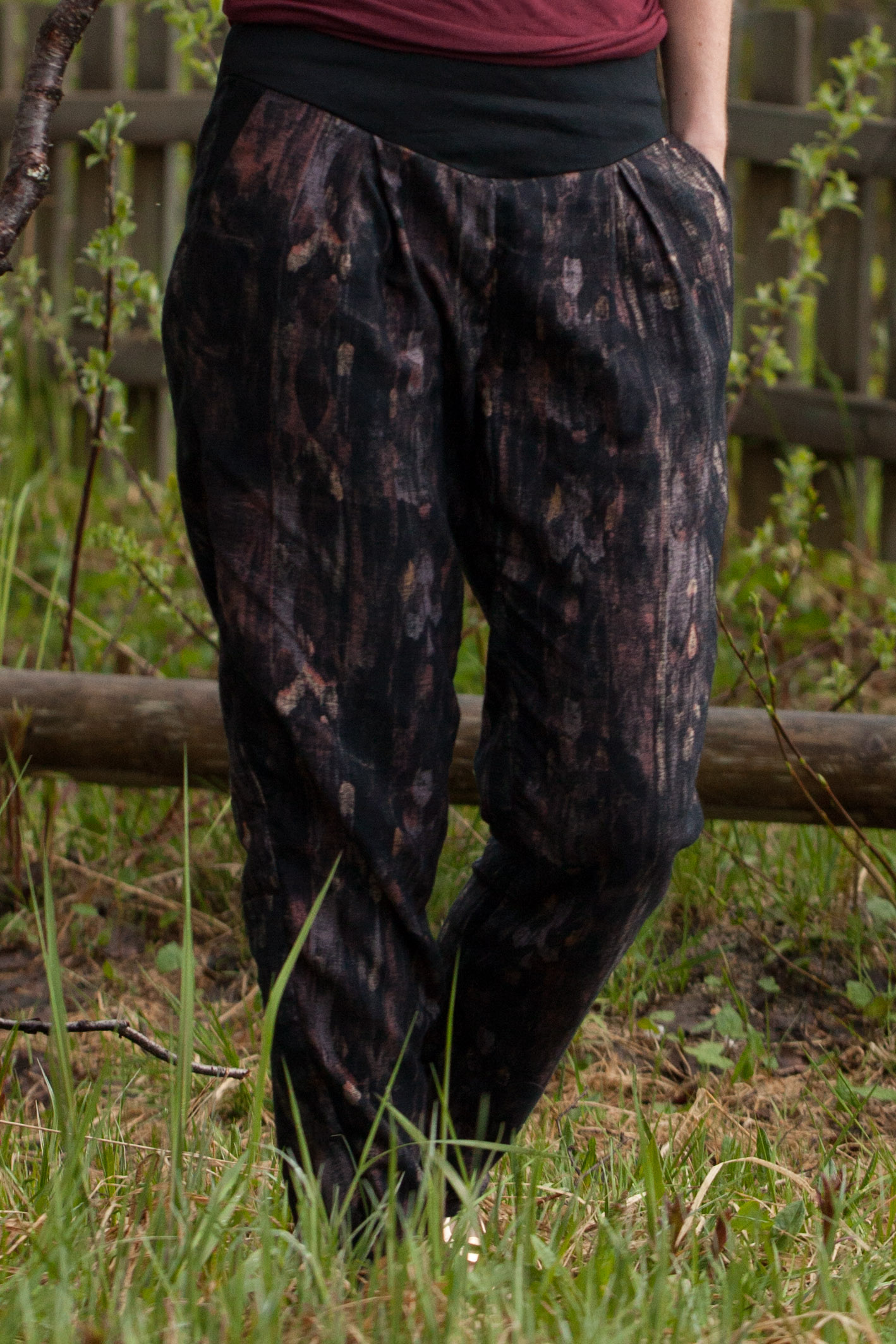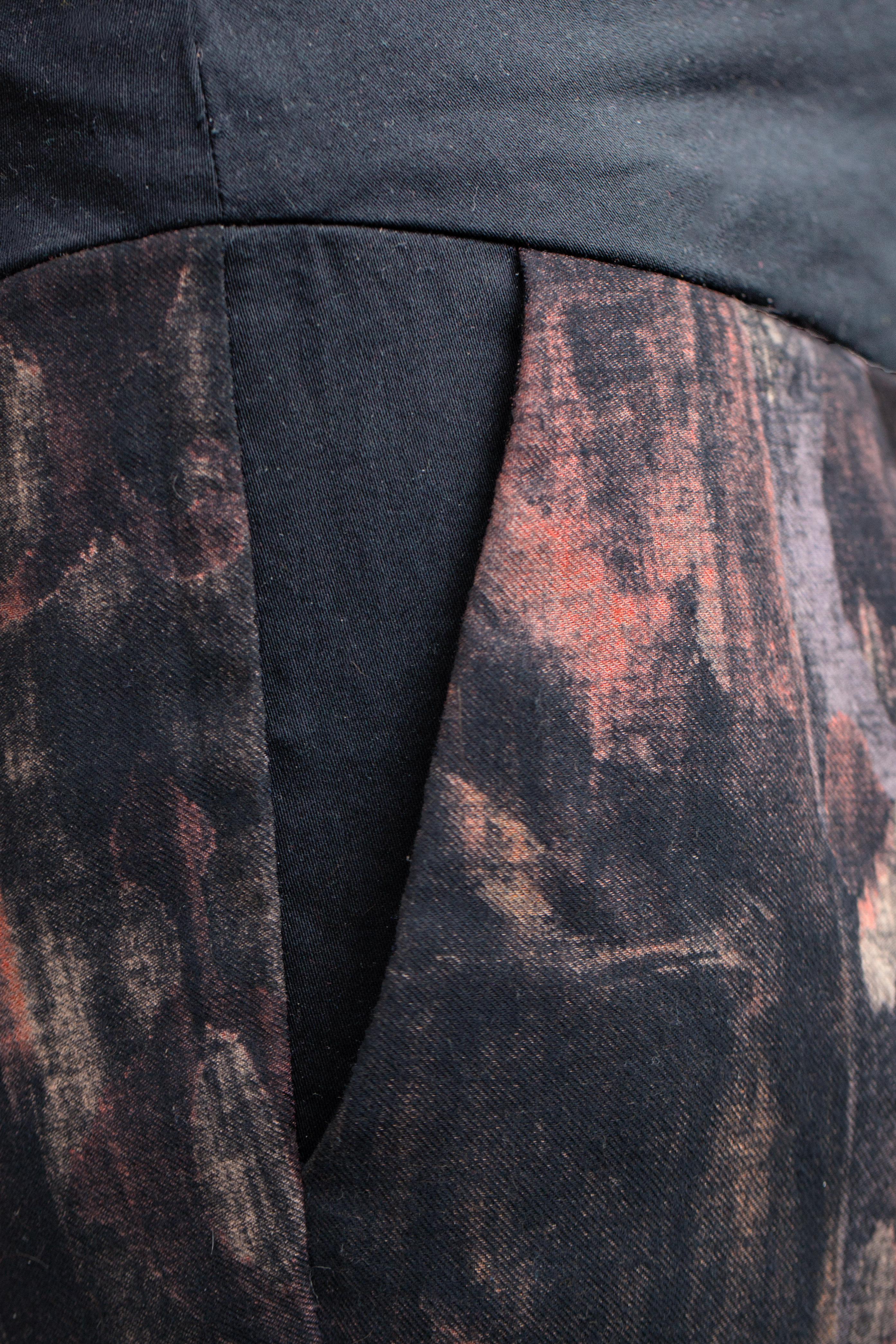 I actually think it worked out pretty well. I should have considered lengthening the trousers slightly, since I am quite tall, but since I will probably only wear the trousers with sandals, it doesn't really matter that much. I could always add a band or something similar to lengthen it a little.
I really like the shape of the yoke and the fact that it makes the pants fitted on top – it just looks a little bit nicer and put together than an elastic waistband, for example. Oh, and I nearly forgot the slanted pockets! They also lend a bit more elegance to a casual trousers style. And they are really big! Big enough to actually carry your phone around in them, without having it fall out all the time.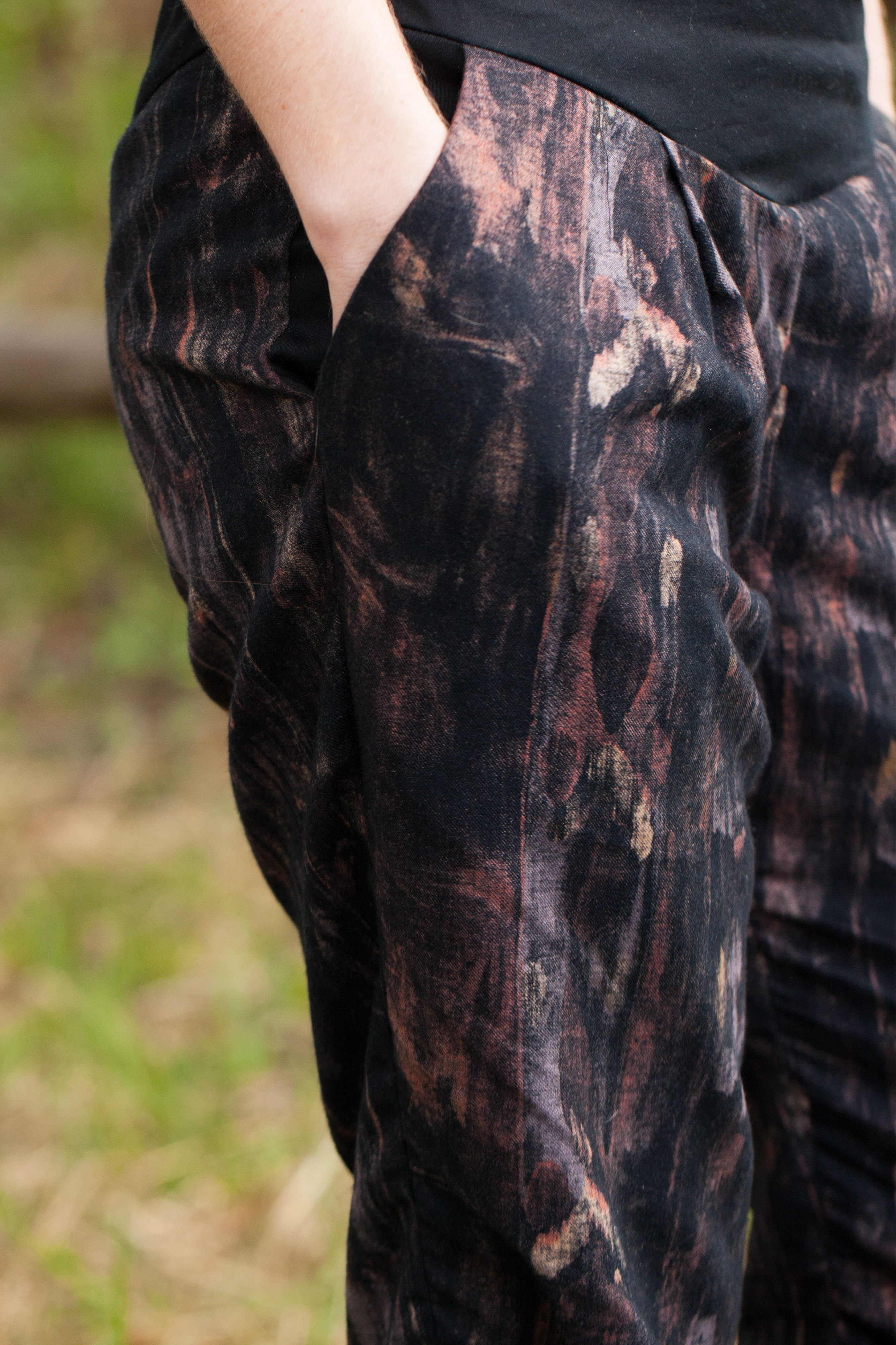 The pants are closed with an invisible zipper at the left side of the pants – and I pretty much nailed this one! I think I finally understood how to insert a perfect invisible zipper – I might even consider re-sewing a few zippers i sewed earlier! Lisa made also a great invisible zipper tutorial, check it out here.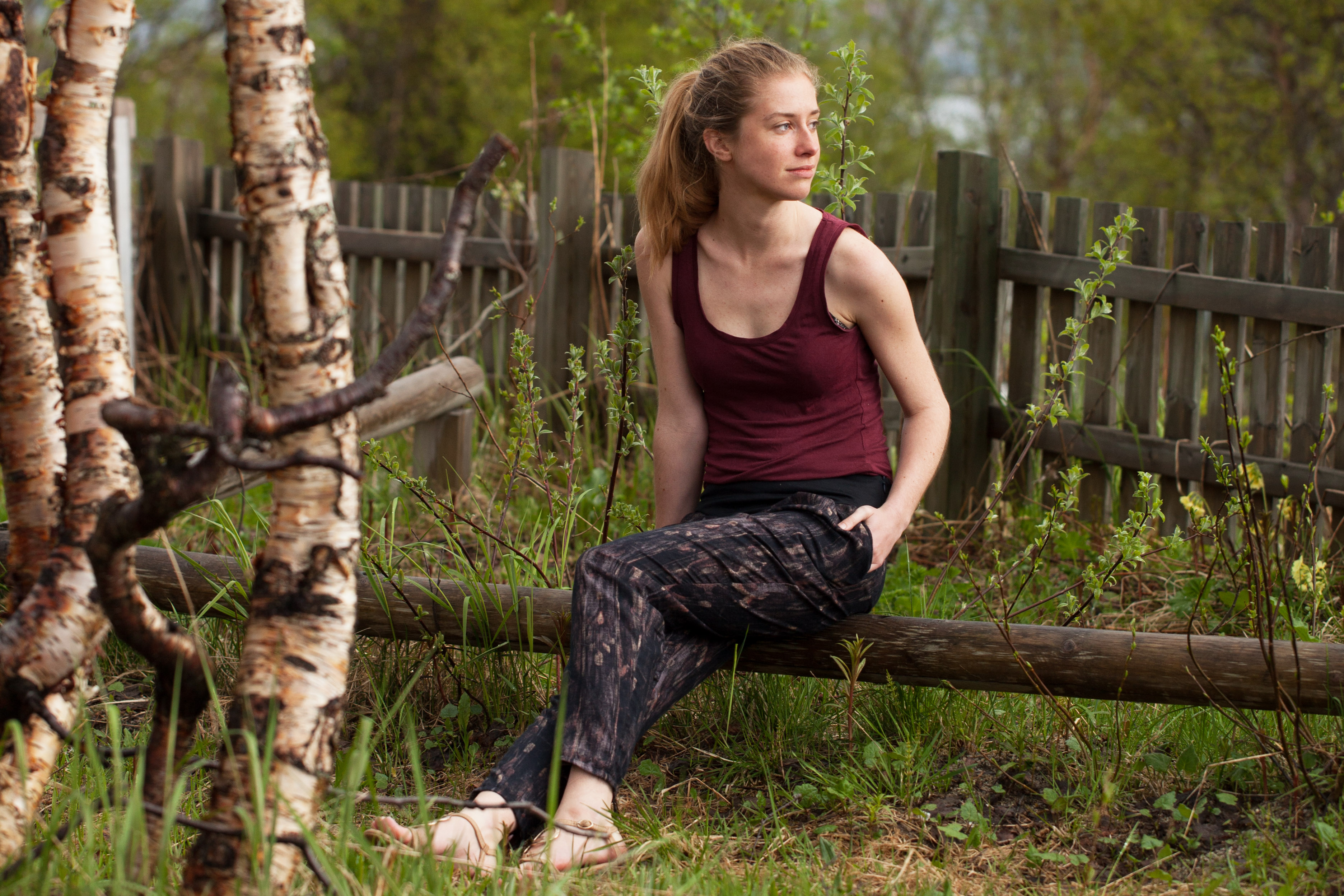 Head over to Paprika Patterns to buy the pattern for 20 % off until Sunday!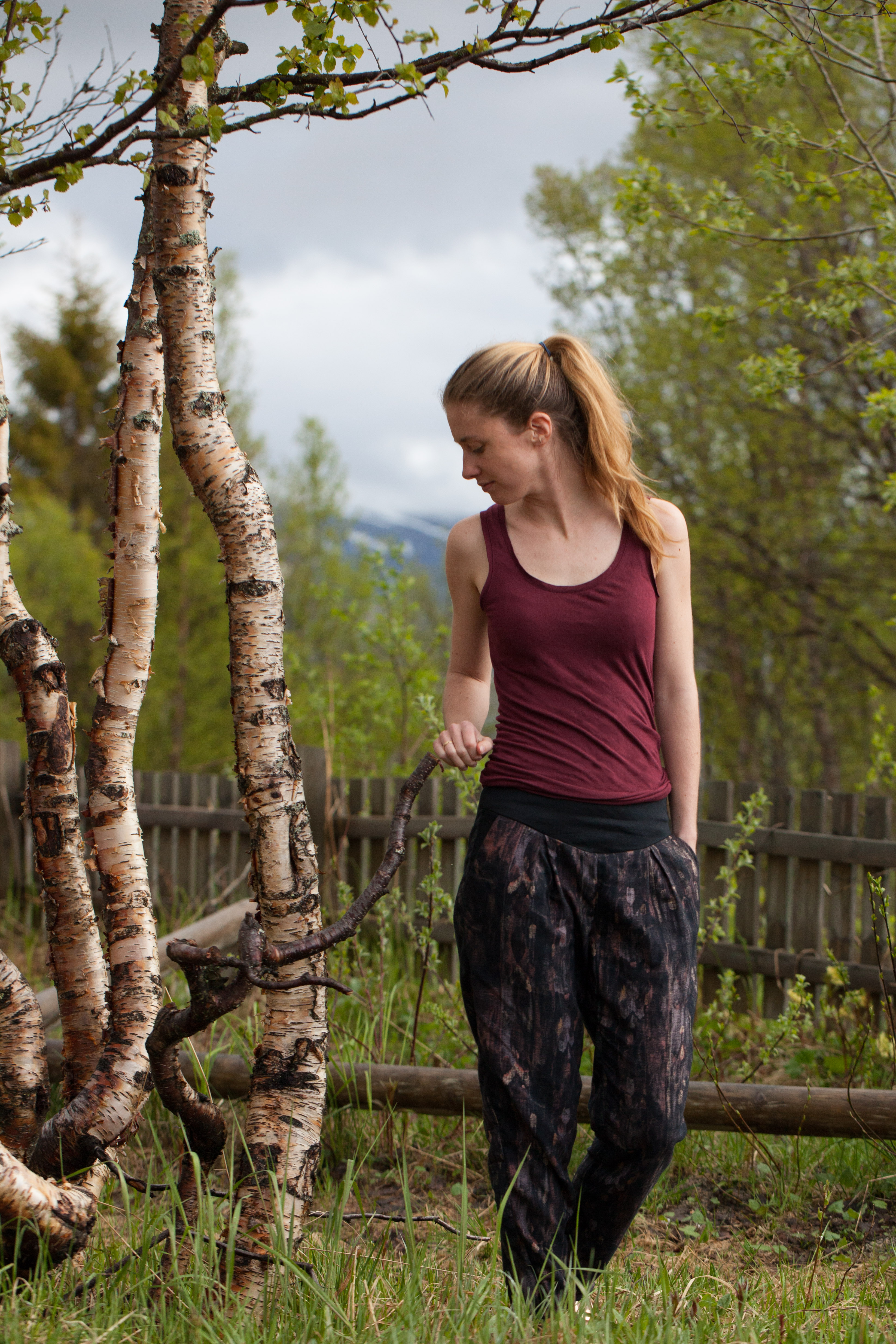 – I received the pattern for free, but all opinions are, as always, my own. –