Our short Norwegian summer is nearly over, although there is still hope for some really warm days in August! But it's definitely not too late to sew a quick Summer Day Top! The Summer Day Top is a pattern by Dana from the blog Made Everyday – you may know her as one of the Art Gallery Fabrics designers, too.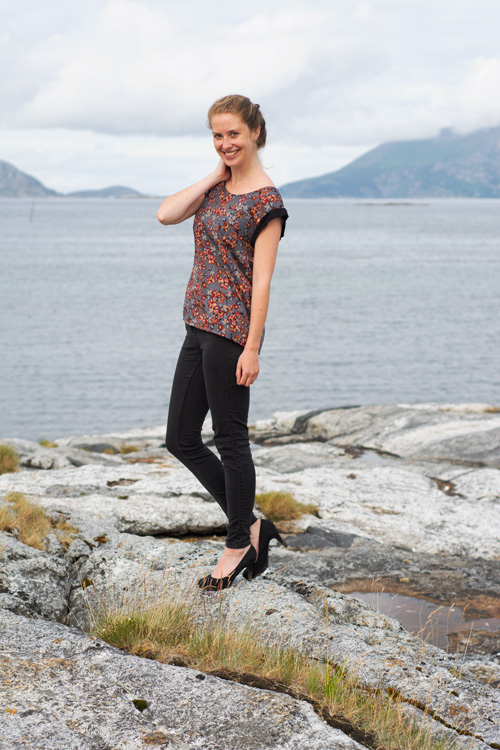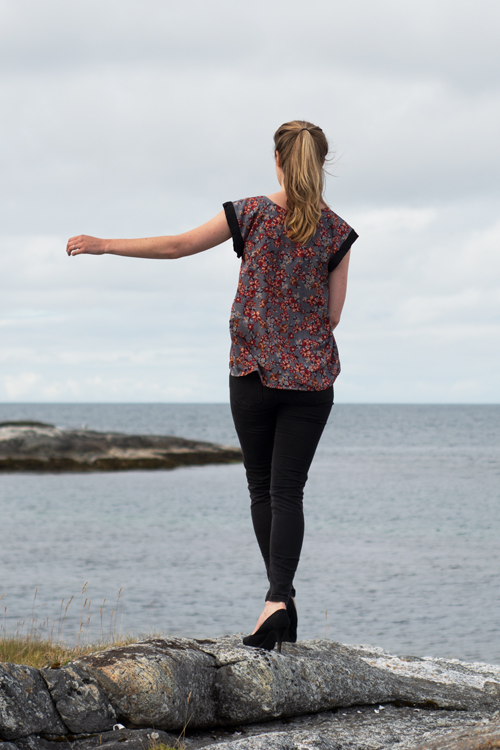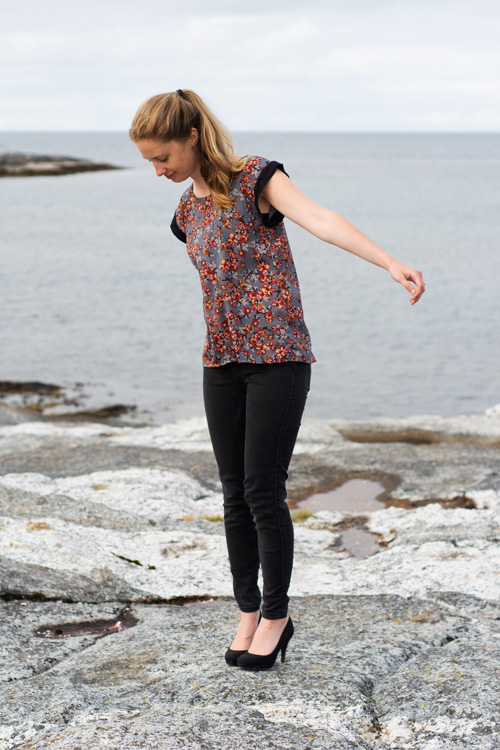 When Dana asked me whether I liked to sew a Summer Days Top, I couldn't resist. Committing to complicated projects is still a little scary for me, since I can't really plan my sewing time yet (although it's getting much better now – my little one started sleeping during the evenings and starts having several naps during the day – and not only on my arms!). But this fun little boxy tee with tons of options was quick to sew and I really wanted a finished project to photograph when Leslie from Threadbear Garments and Allie from Indiesew came to visit last week. Because having fellow bloggers taking your pics is so fun, and the result is so good – they just know what you're looking for! (Although I really have to give credit to my husband – he is my go-to photographer and is doing a really good job, in my opinion!). These pics were taken by Allie, while sweet Leslie watched my baby boy. Thank you, ladies!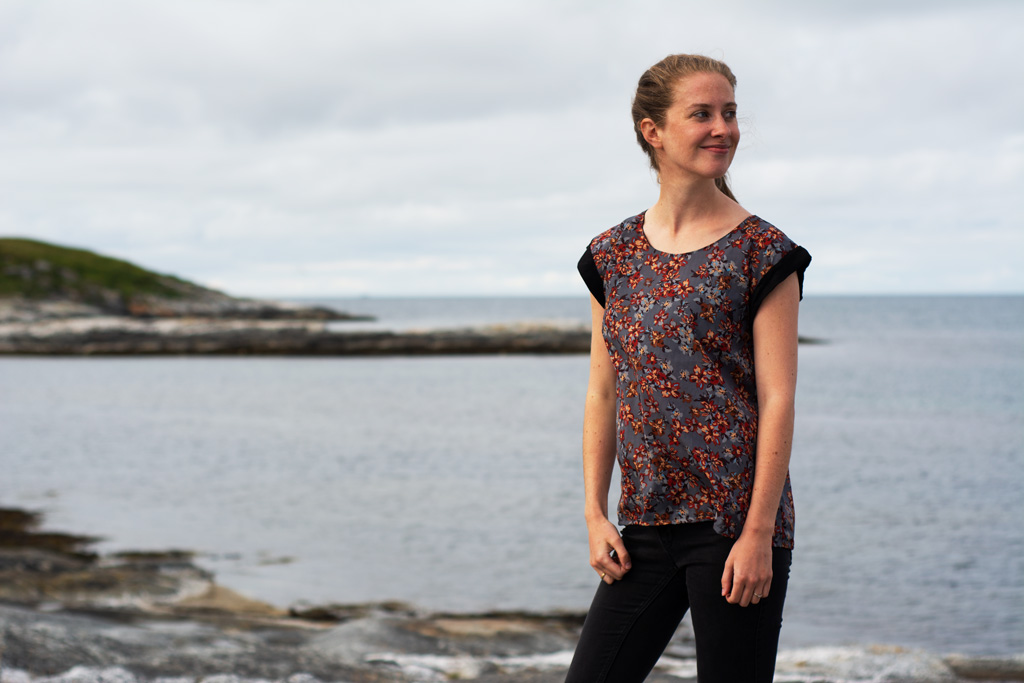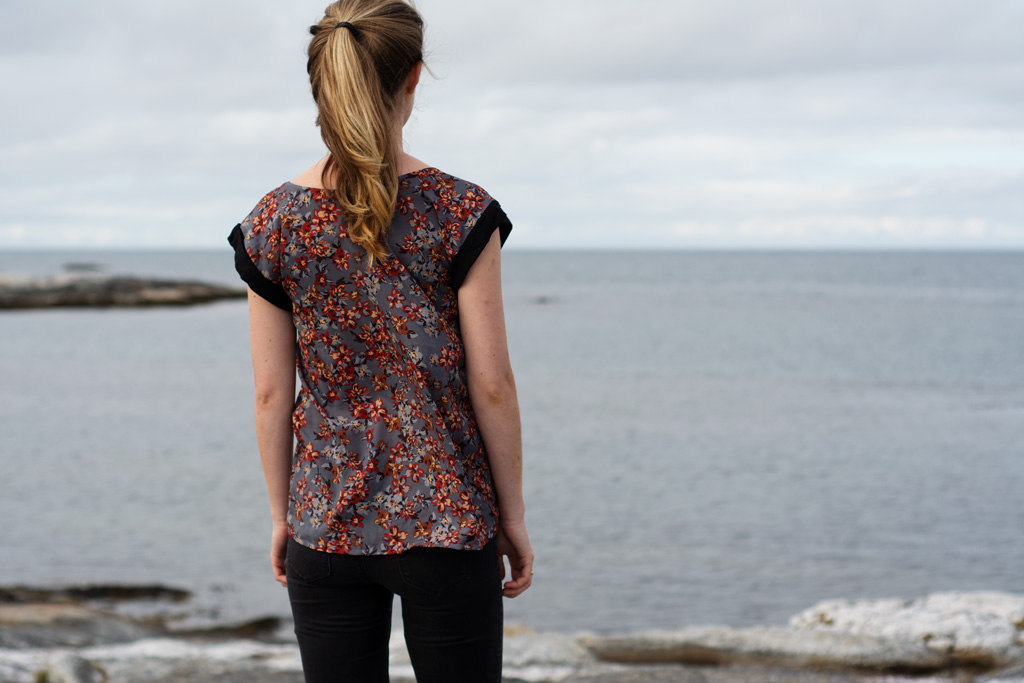 But back to the Summer Day Top: This simple tee comes with a bunch of options – short sleeves, sleeveless, cuffs, cap sleeves, with or without a peplum and in different lengths. And since it's a fairly simple shape, it's easy to hack, too – making a fun summer dress is done in no time! You can make this top both with knit and wovens – it will affect the look, but both will look equally cute. For my tee I chose to make the short version without a peplum, using the cuff sleeves. I went for a flowy poly crepe from Indiesew (I rarely use polyester fabric, but this one was recycled!) and decided to add contrast cuffs, using a black rayon crepe from LA Finch Fabrics. I was inspired by Dana's floral Summer Day Top version with striped cuff sleeves (you can see it here, second to last in the blog post) and had to make my own take on it.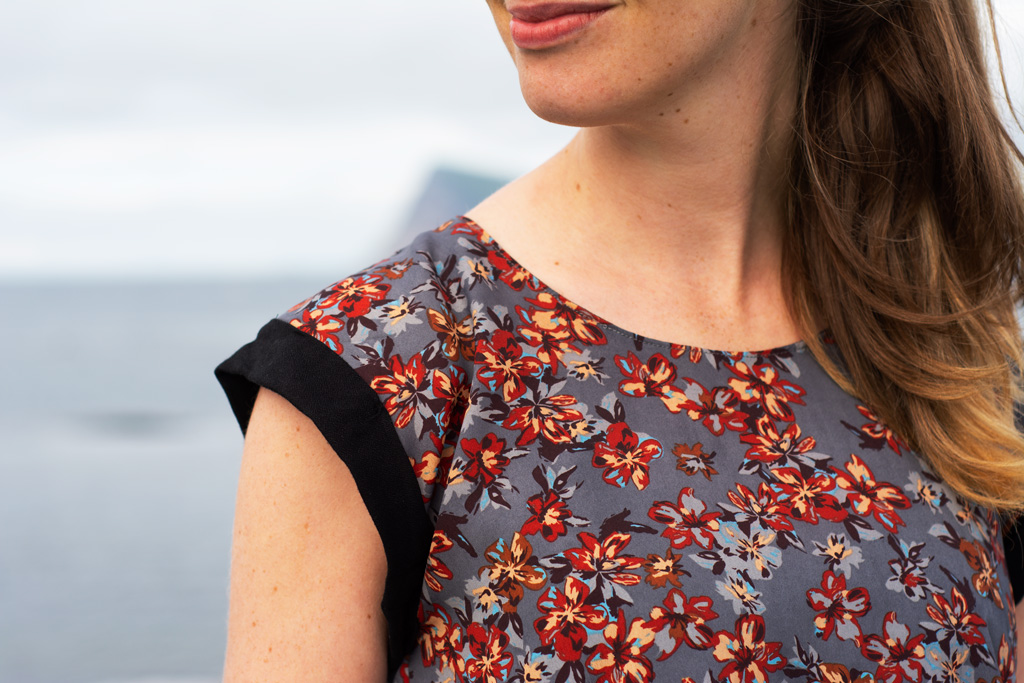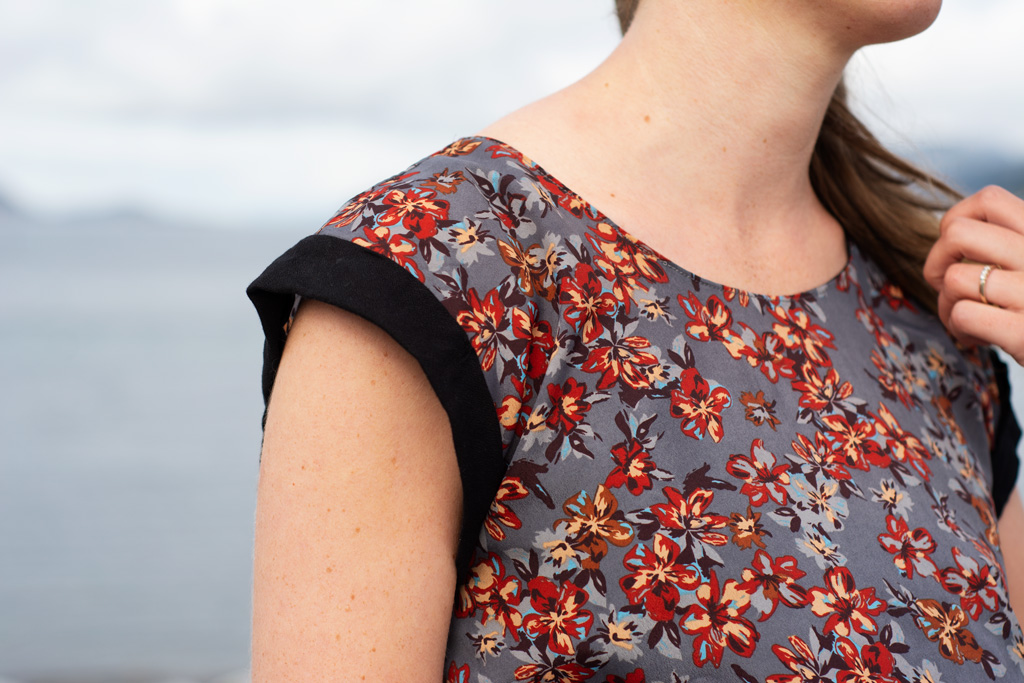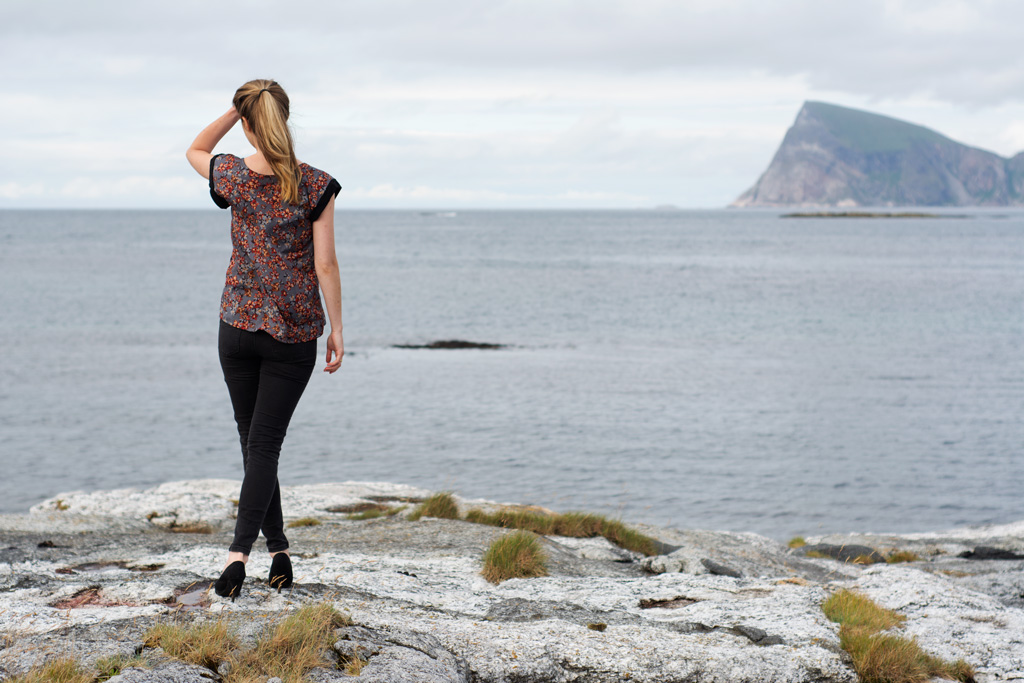 I love following pattern instructions, but I have to admit that I started doing "my own thing" when sewing fairly simple patterns. I already mentioned this a bunch of times, but I love French seams for thin fabrics! So my Summer Day Top is sewn entirely with French seams. The neckline is finished using a bias binding – I cut mine out of the black rayon crepe. Since that fabric is so shifty, I decided to fold the binding in half, sewing it to the right side of my top and to fold it to the inside before topstitching. That made my bias binding extremely thin, but I didn't have to deal with pressing the raw edge of the bias binding towards the inside before topstitching.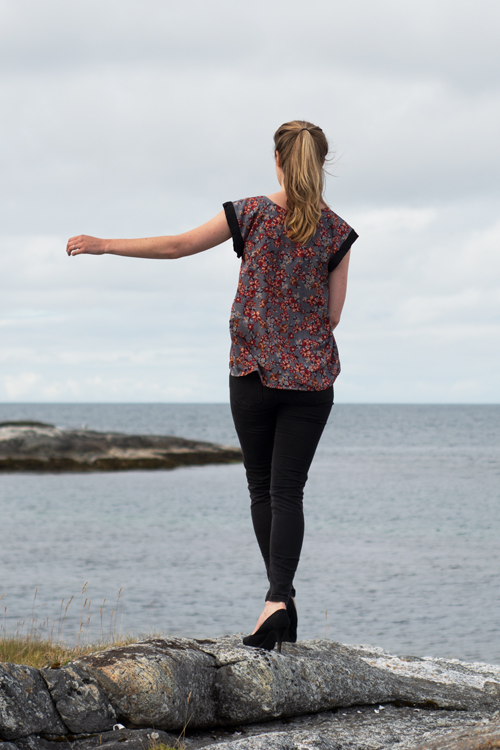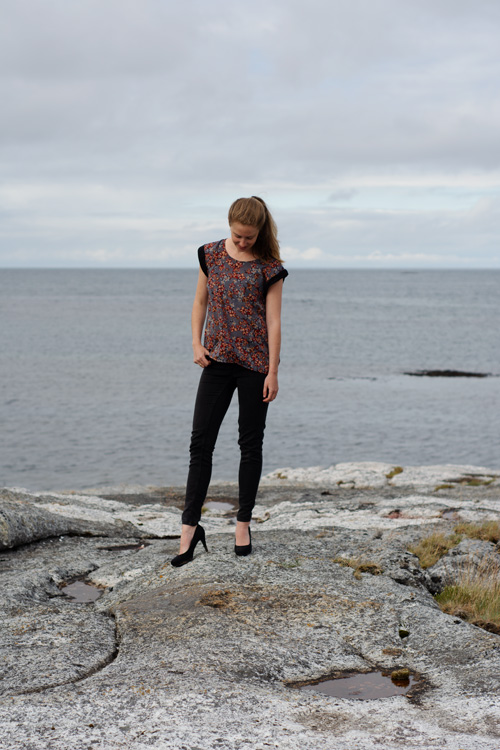 Another thing I changed was the method used to sew on the cuffs. The instructions tell you to sew one edge of the cuff right sides together to the top and to fold in the seam allowance of the other edge before pinning it to the inside of the arm hole seam and topstitching it to cover the seam. Once more I decided to do my own thing to avoid dealing too much with the shifty black rayon crepe. I simply folded the sleeve cuff in half and sewed both edges to the arm hole using a French Seam. That way the seam is visible on the inside, but I don't really mind, since it's a pretty French seam. I didn't make any other changes to the top, besides lengthening it around 1.5″ or so, around 3-4 cm.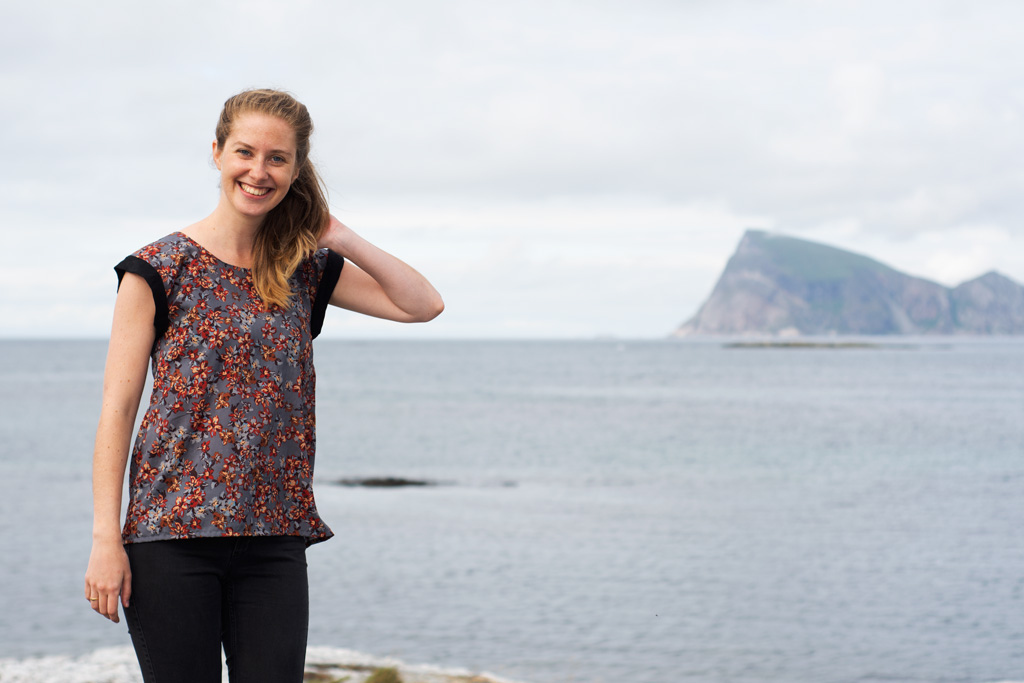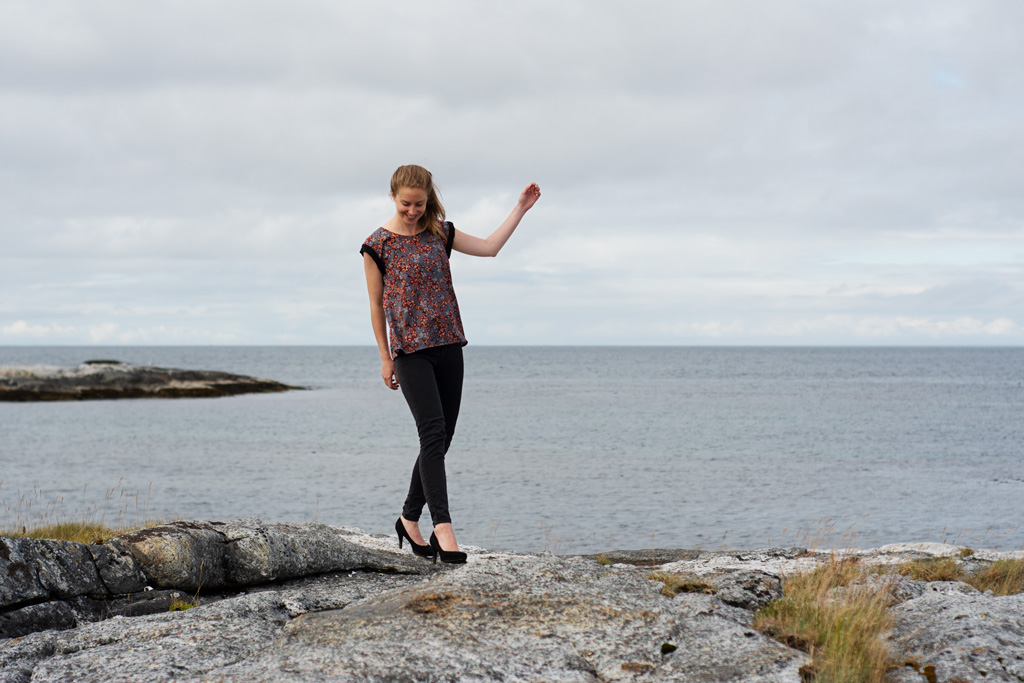 I think this pattern is great for beginner sewists – you can buy one pattern to try a bunch of different styles. The boxy look makes it easy to fit, giving you a satisfying result and Dana's instructions and illustrations are thorough, and thus easy to follow.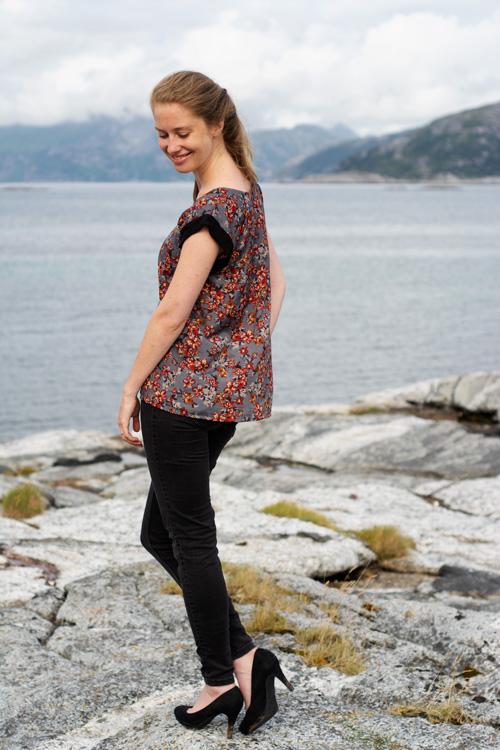 These pictures were taken on the tiny island of Hillesøy, close to Tromsø where I live. It's such a pretty island and I often take visitors there to enjoy the nature. I'm so glad that the weather was okay and I was able to take Allie and Leslie out here, hiking, on walks close to our home, to the city center and more. The sewing community keeps amazing me! A few years ago I didn't know how to sew, I didn't have a blog and I used Instagram for nature photography. And now these two wonderful women are taking time off work and family to travel around the world to spend time with me, to see where I live and to talk for days at a time about sewing. I don't think I will ever stop sewing, but I know that the friendships I made through sewing and sharing my makes will last way beyond the age of blogs, Instagram and facebook.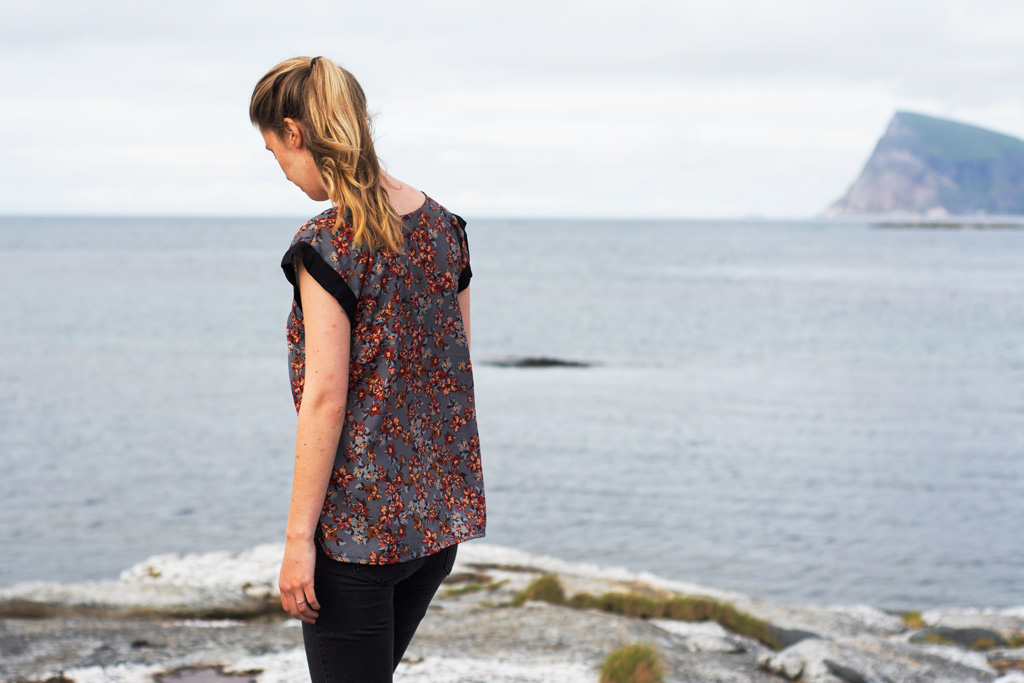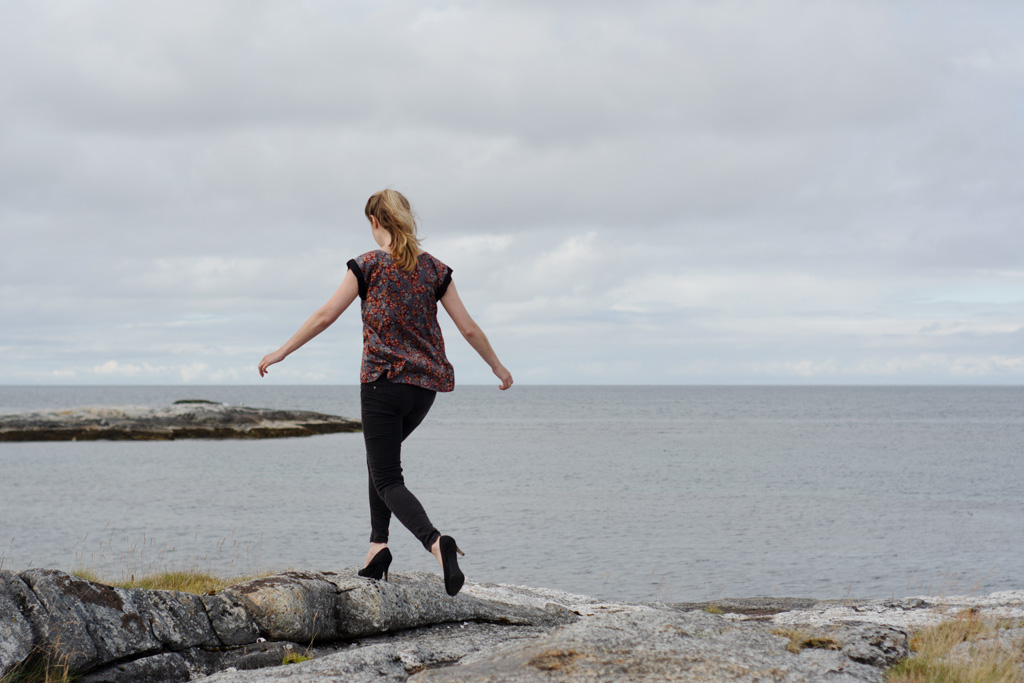 – I received this pattern for free, but all opinions are, as always, my own. –