This Harwood Dress by Sewaholic was – if I remember correctly – the second dress I made. The first one definitely the Date Night Dress by April Rhodes, and the second one either the Harwood Dress one or this Moneta Dress. And since I made it before I started blogging, this dress hasn't made it to the blog for more than 1.5 years.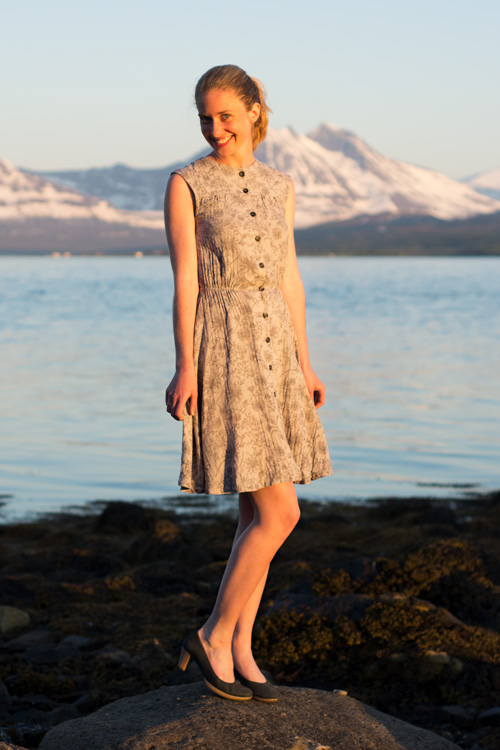 I think that I made this dress in November 2015, and at that time it was a pretty challenging project for me. I'm actually surprised that the fit and the sewing in total ended up good enough for me to wear the dress on a regular basis. Beginner's luck, I guess.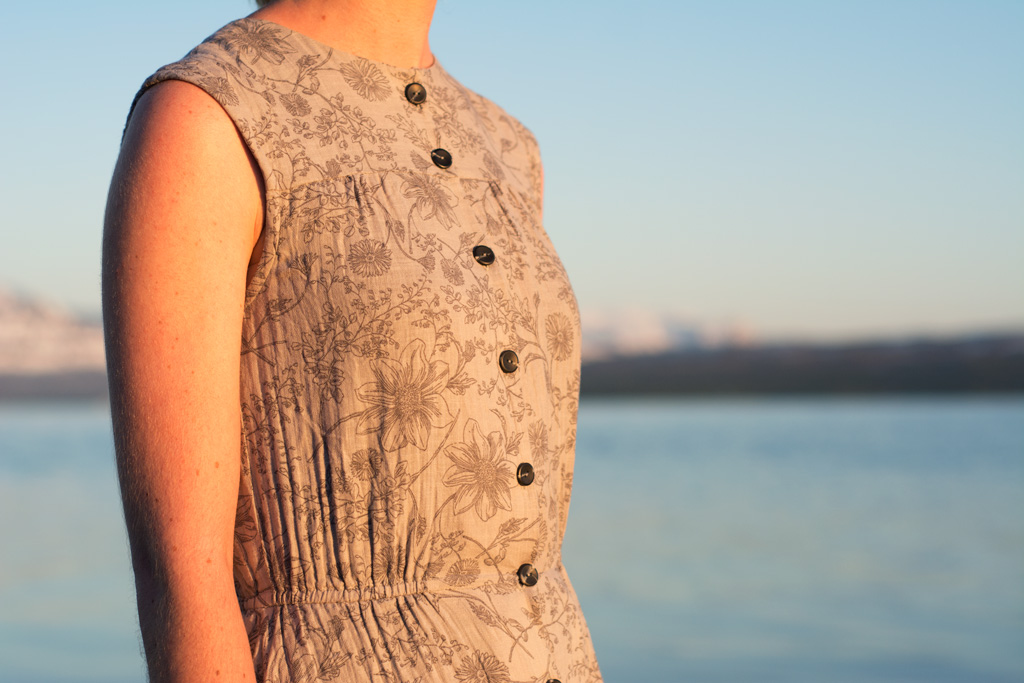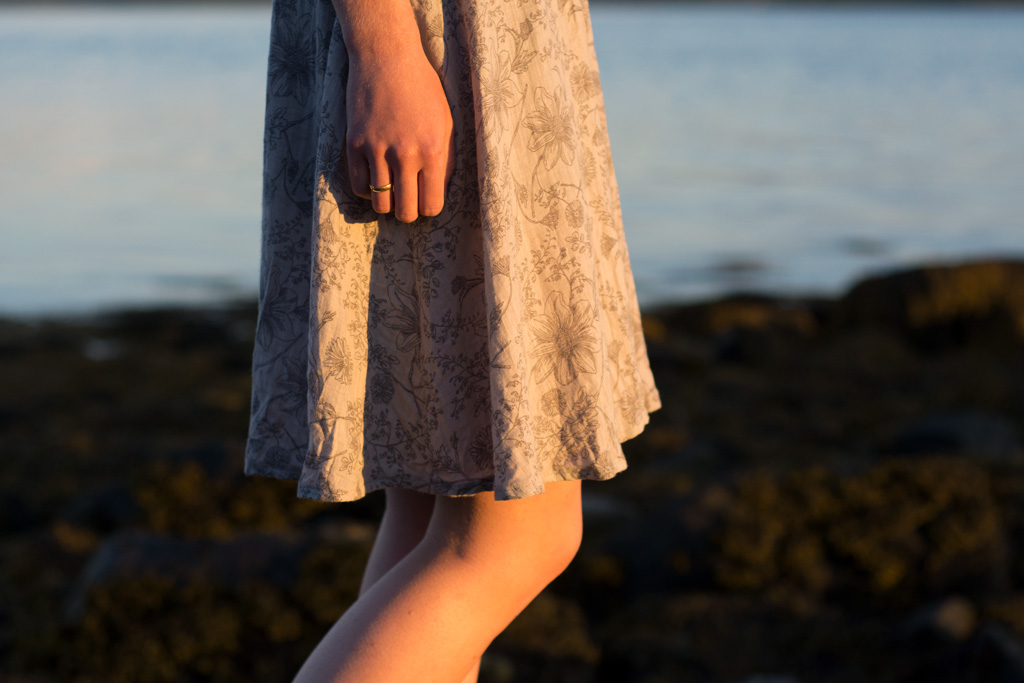 The Harwood Dress is a simple, collar-less shirt dress with a front and back yoke, a high neckline and an elastic casing at the waist. From today's point of view it's a quick and simple project. But at that time sewing a yoke and a facing was all new to me. I just checked the instructions and realized that I didn't attach the facing to the hem the way I should have – I just didn't understand the instructions!'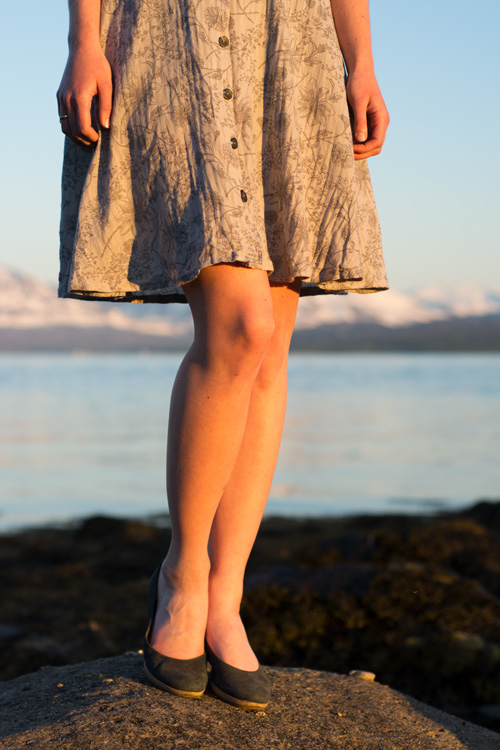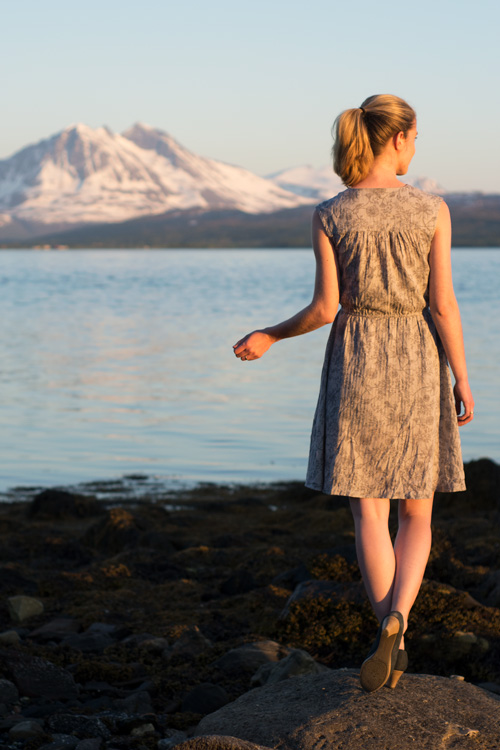 The biggest challenge I had sewing this dress was definitely the fabric. I chose a lightweight and soft dobby cotton from Miss Matatabi. I still love both the fabric itself and the print, but it was so, so hard to work with. The fabric was so unstable that the pattern pieces kind of changed their shapes just by looking at it. I had to re-cut several pieces and ended up starching the whole fabric heavily. I'm surprised that it actually came together in the end!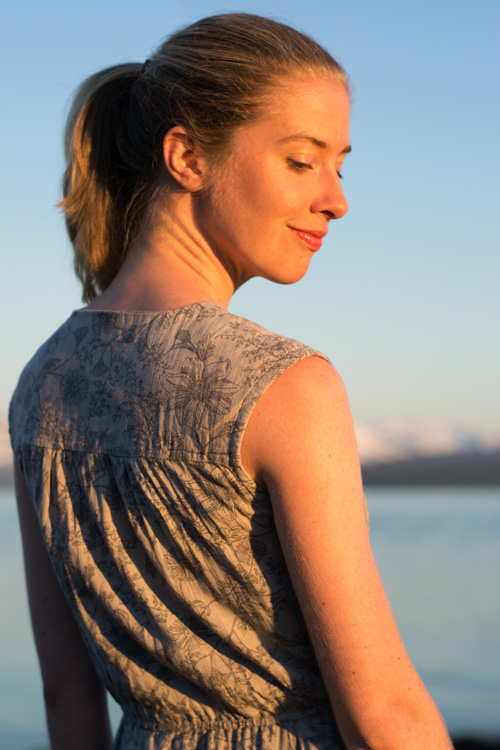 Oh, and I tried so hard to pattern match the front! But at that time I totally forgot that I didn't need to match the edges of the front, but needed to think about how much one side of the front overlapped the other! So I did pattern match. But you can't see it, unless I wear the dress open. And I don't think I'll do that very often…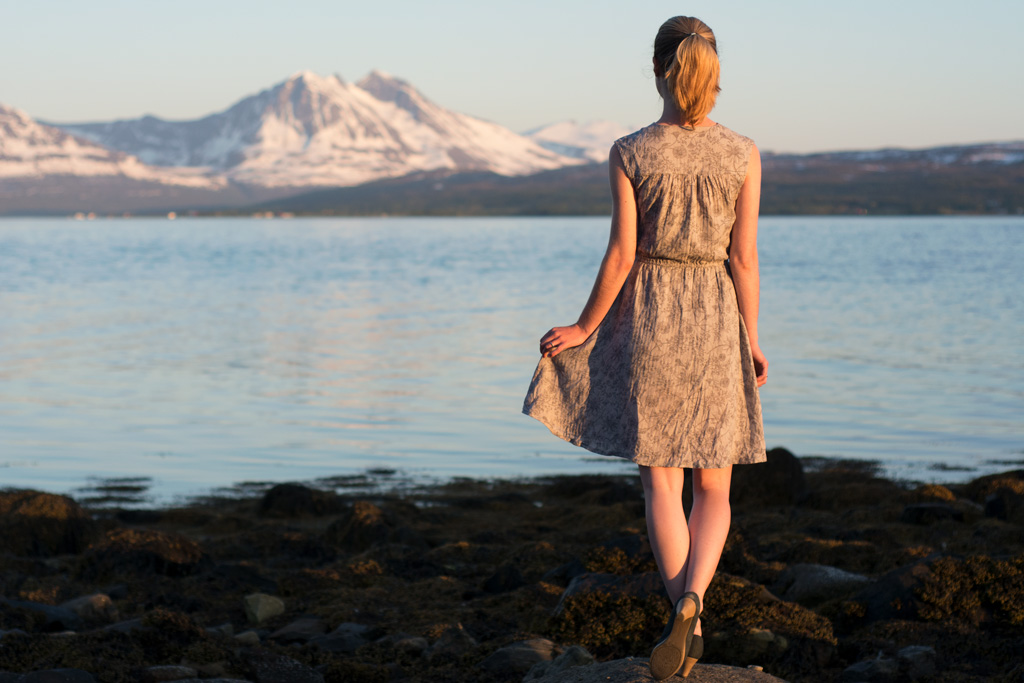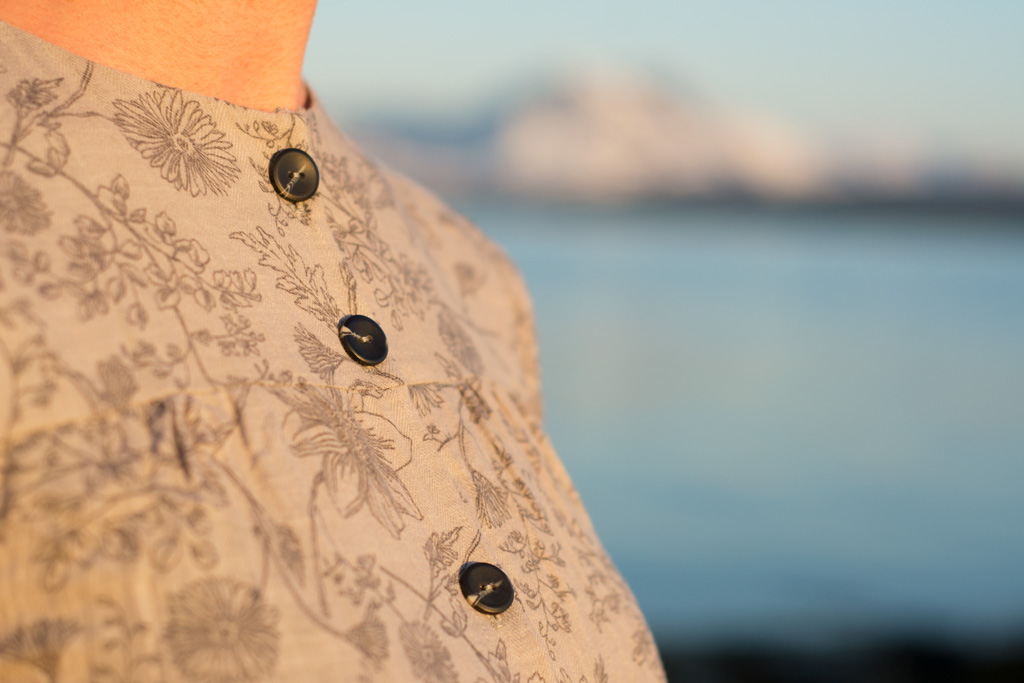 I can't remember how, but in the end, the dress was finished, and I've started wearing it on a pretty regular basis. I like the wide shoulders, making the dress sleeveless, but without showing the shoulders. I usually don't wear anything sleeveless at work, I just don't think it's appropriate, but on warm days I might wear this dress, since my shoulders still feel covered. There's not a chance of a bra strap peeking out!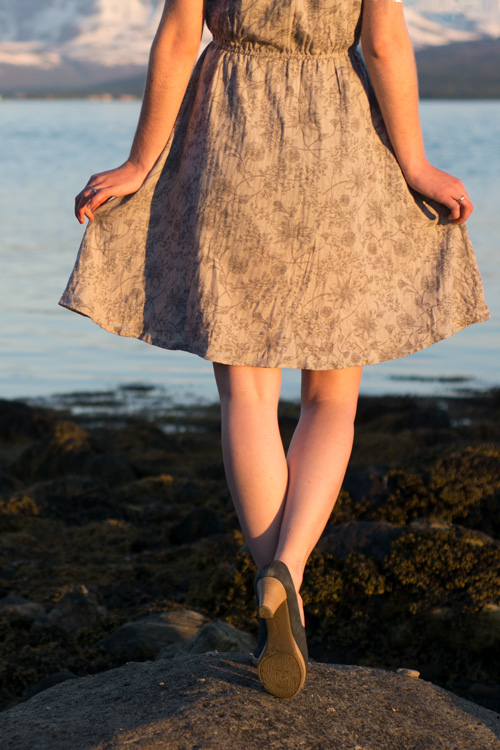 I remember loosing a button (before even attaching it!!) and having to wait forever for the store to get new ones. I recently managed to lose a button, again (I guess I have to work on my button sewing skills!) and decided to buy a slightly different button, since I didn't want to wait forever for the store to order the exact same buttons. If you look closely you might see that the lowest button is slightly bigger than the rest. It's the same button, but one size bigger, I think it might be around 3 mm or so bigger. I can live with that.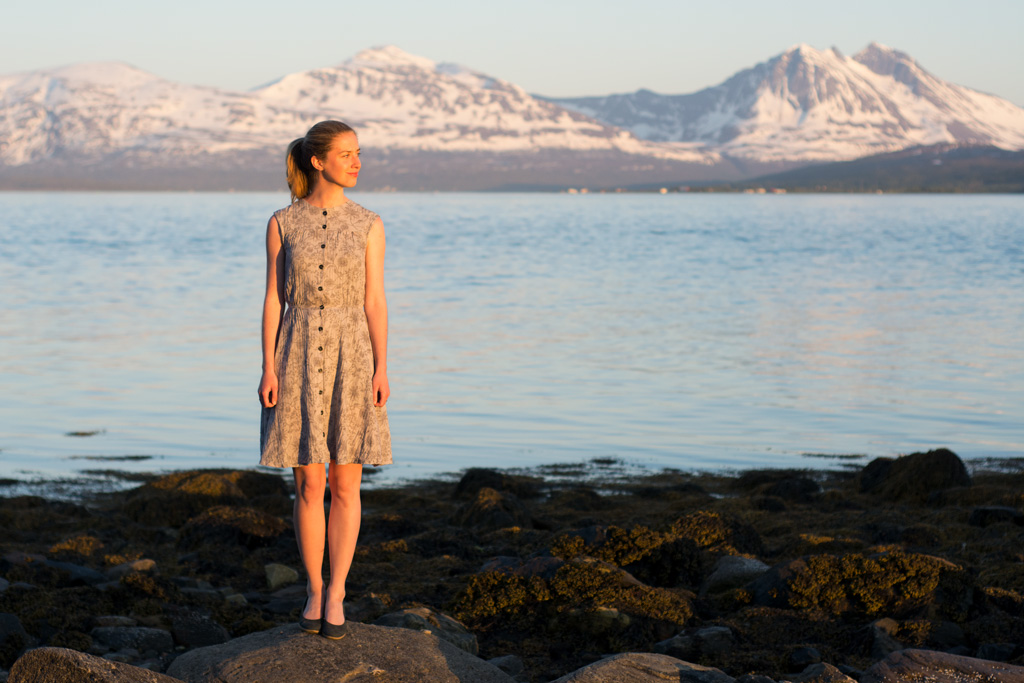 I've already told you in my post about the Pony Tank that Dominique from Kreamino visited me last weekend. Having a fellow blogger visiting has the great advantage of being able to take a lot of pics, and since I was wearing my Harwood Dress anyway we decided last-minute to take a couple of pics, past midnight before the day Dominique was to fly back to Germany. And I'm so glad we did! I love the soft midnight sun light, and I am glad that I finally managed to show you this early make.