As promised – here's my Fringe Dress! I'll keep it short today – you can read all about the latest pattern by Gabriela from Chalk & Notch in yesterday's blog post, where I showed you my Fringe Blouse. So – little reading, lots of pics!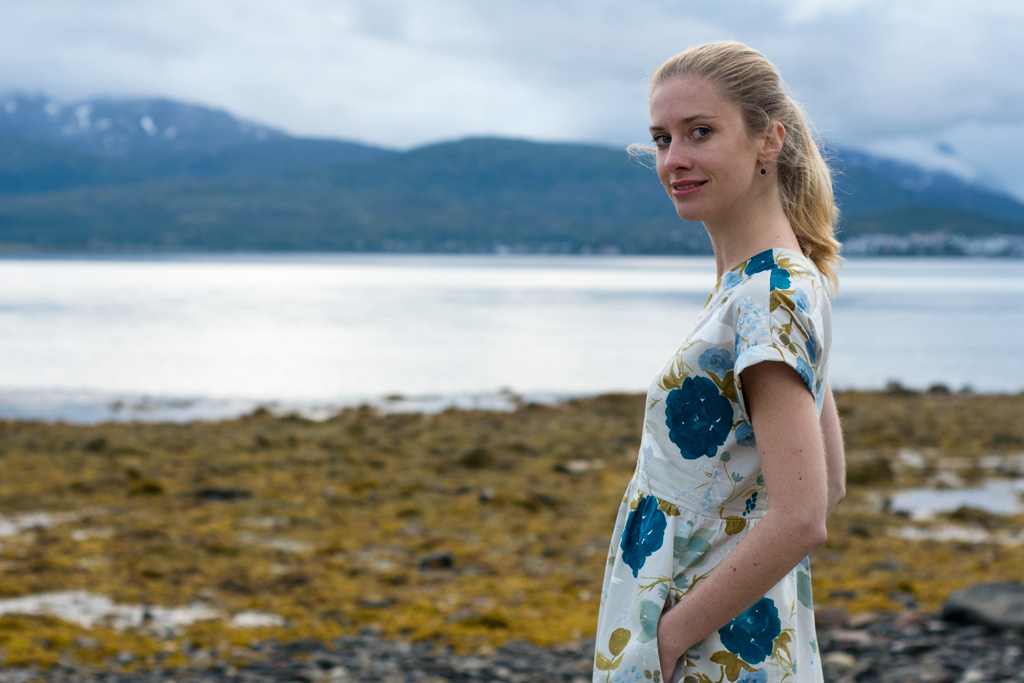 The blouse I blogged about yesterday was actually just the muslin for this dress. I lengthened the bodice of my dress by about 2 cm / 3/4″, the same amount I lengthened the bodice of my blouse. The original front bodice has a seam in the middle, but I cut my bodice on the fold, since I didn't wnat to interrupt the pretty print. I didn't lengthen the skirt of the blouse a lot, but I knew that I needed some extra length in the skirt when making the dress. I didn't want to end up with a mini skirt! I ended up adding 2-3 cm / a little more than 1″ to the skirt. That's it! The style is pretty loose-fitting and Gabriela knows how to draft, so no other alterations were needed.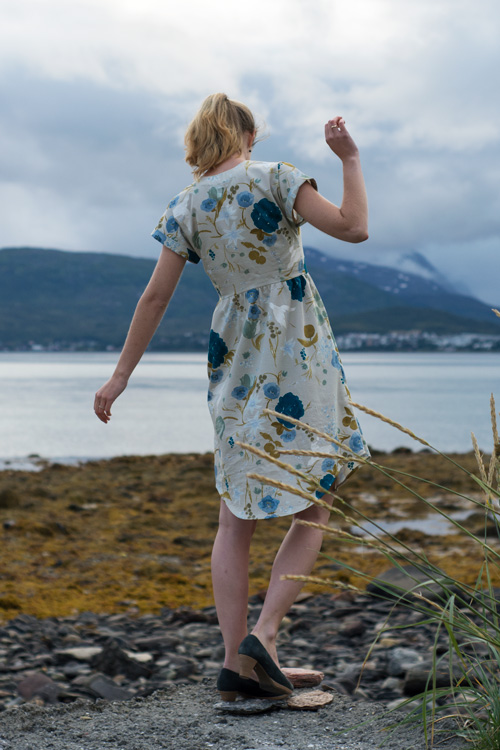 On to the fabric: Isn't it gorgeous?? I actually won it! An from Straight Grain had a Giveaway on instagram and incredibly enough I won and was allowed to order som fabric from Elizabeth Little. This little one-woman shop in Singapore has a fabulous selection of Liberty of London, Rifle Paper Co and Nani Iro fabrics – check it out! I fell in love right away with this cotton sateen Nani Iro print. I just recently discovered that Nani Iro has cotton sateen, too! I bought double gauze, brushed cotton and quilted double gauze before, but I really love this base for garment making. It has a slight sheen, is easy to sew with and drapes pretty well for a cotton. However – it does wrinkle, like many cottons do. After wearing my dress for a whole day there are clear wrinkles along the back from sitting.
I rarely buy fabrics with big prints like this and deciding how to place my pattern pieces was a real struggle. I'm usually the queen of fabric saving – I rarely cut on the fold and I always look for ways to save those 2 inches of fabrics. Well – that was definitely not the way to go when working with this print! I felt like I was butchering this poor Nani Iro fabric, placing my pattern pieces far apart from each other. I ended up using nearly everything of my 3 metres of fabric! But I saved all the leftovers and I guess there will be many garments in the future that will be lined with this pretty Nani Iro print.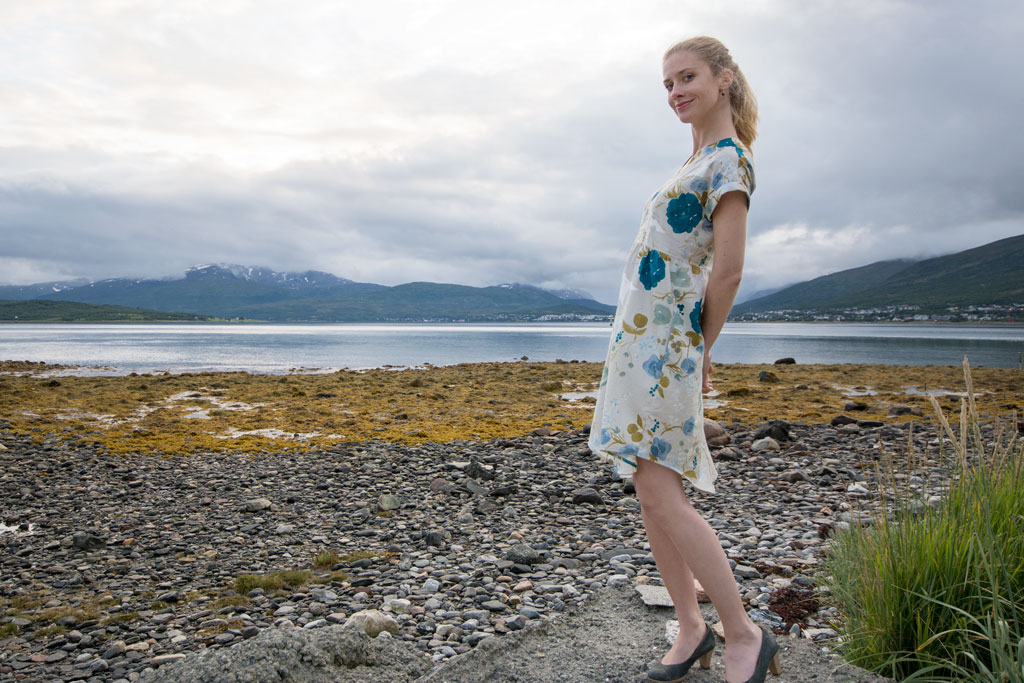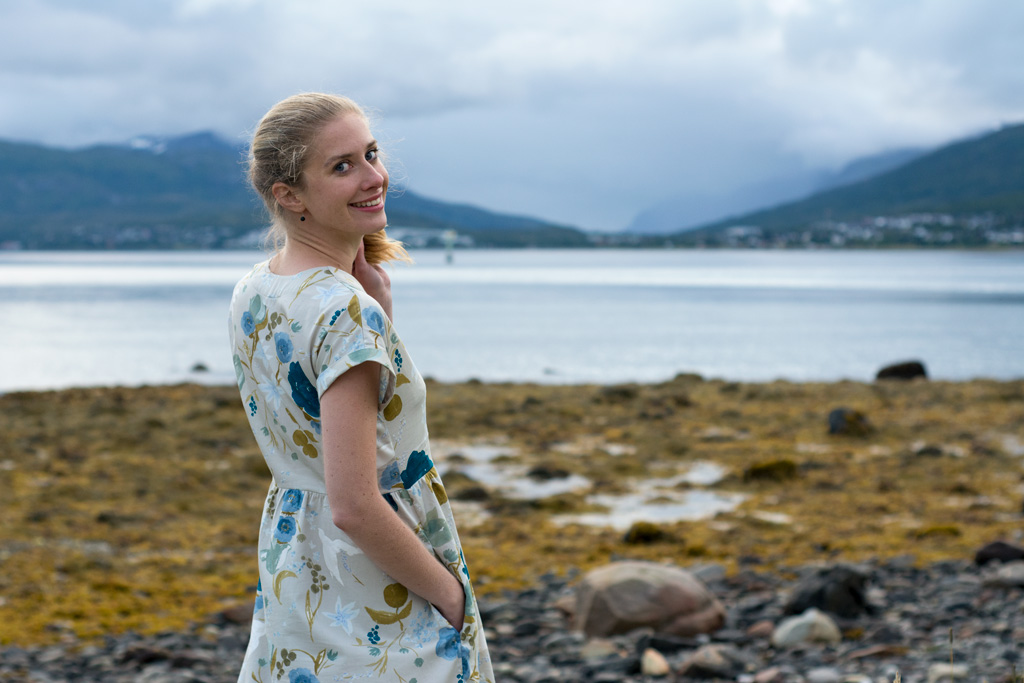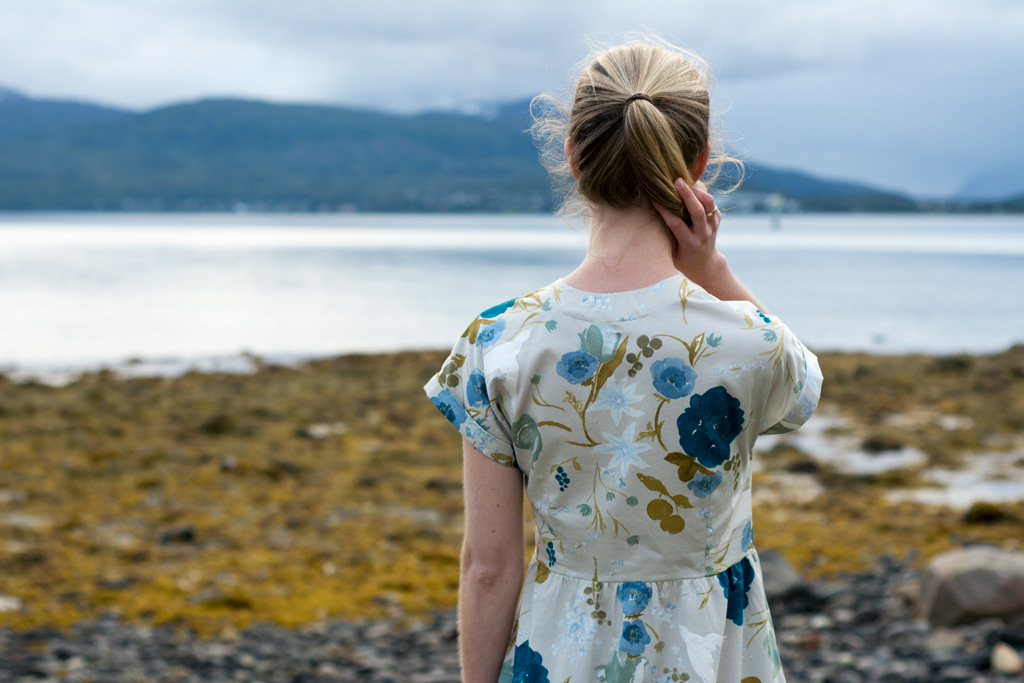 As with my Fringe Blouse, I sewed this dress entirely with French seams – even the waist seam! I just love how it looks from the inside, especially when sewing pockets with French seams! Have a look at this tutorial by Emily from In The Folds – it's such a neat way to finish a garment!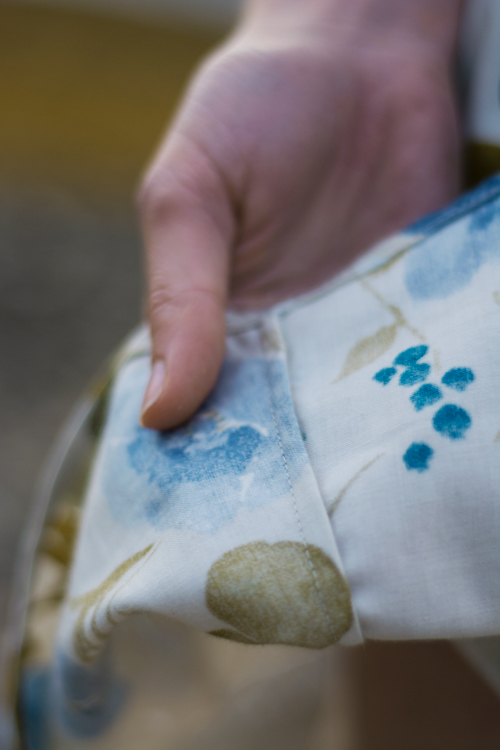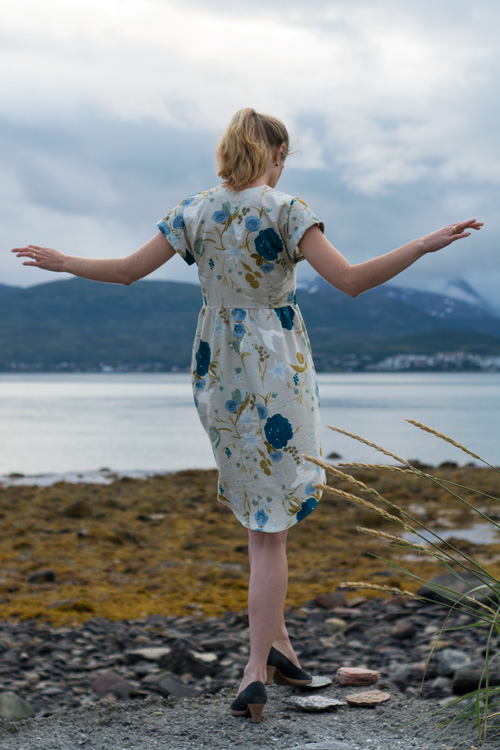 You can buy your own copy of the Fringe Dress and Blouse here, and don't forget to  head over to my instagram account – I'm giving away two copies of the Fringe Dress and Blouse – just have a look at yesterday's post about my Fringe Blouse. Good luck!
– This blog post is linked to the German blogger party RUMS. –