Some weeks ago I bought the prettiest Nani Iro fabric, I think it is from last year's collection. I love this fabric so, so much and knew that I wanted to make a skirt out of it. After scouting the internet for a while I landed on the Chardon skirt from Deer & Doe. The perfect pattern for this perfect fabric! But since I didn't have too much of the fabric, I decided to make a very wearable muslin first.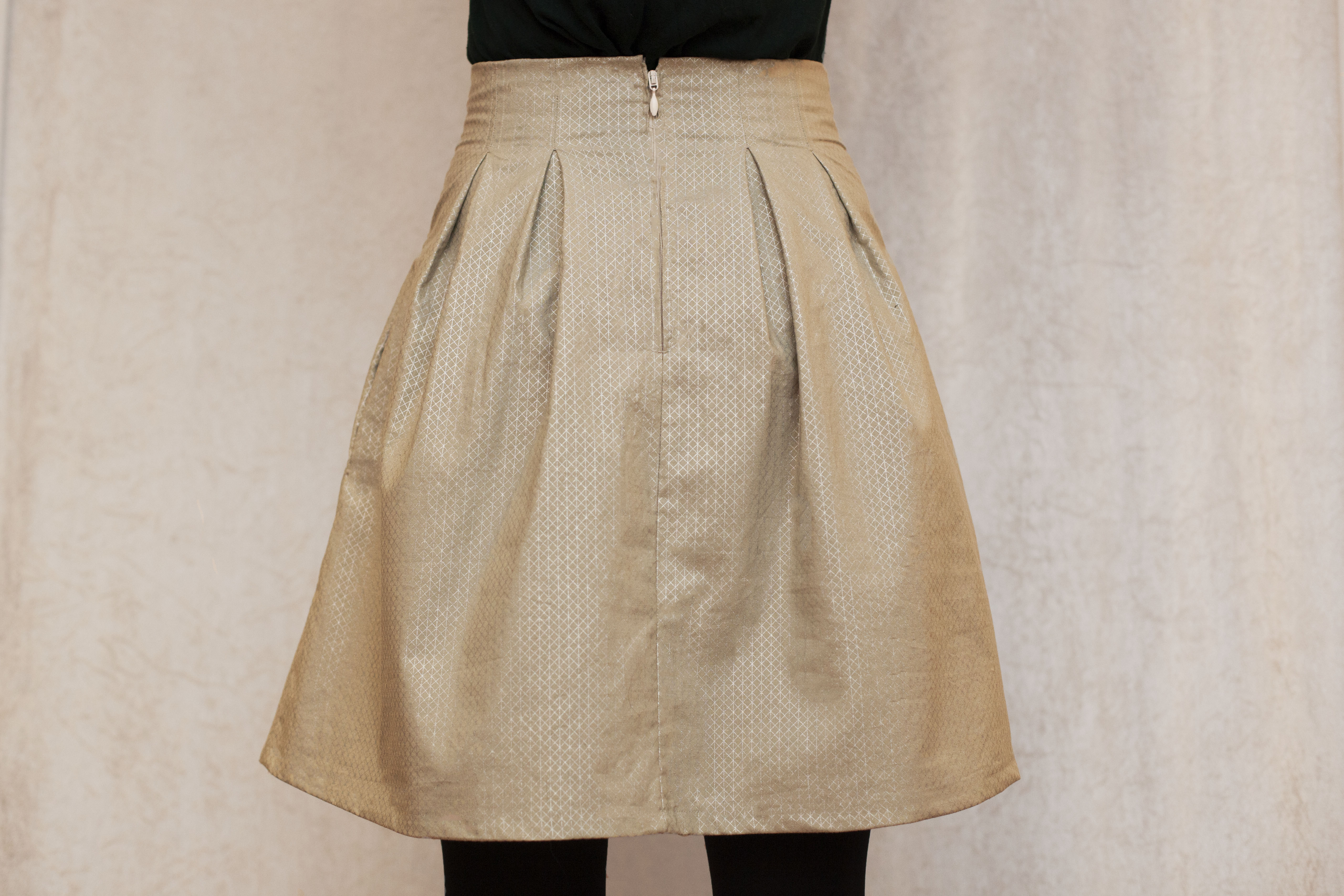 I decided to use a quilting cotton from the Cotton & Steel Basic collection, called Netorious Cloud metallic silver. And it turned out quite well! I bought the fabric a while back at Miss Matatabi, I don't think they have it any more. Usually I don't use quilting cotton for clothes, as it isn't really comfortable and wrinkle easily. But since this skirt was "just" a muslin and the pattern seemed to work well for stiffer fabrics, I went for it. The skirt does wrinkle easily (I ironed it RIGHT before taking the photos!), but otherwise the fabric is great for the pattern.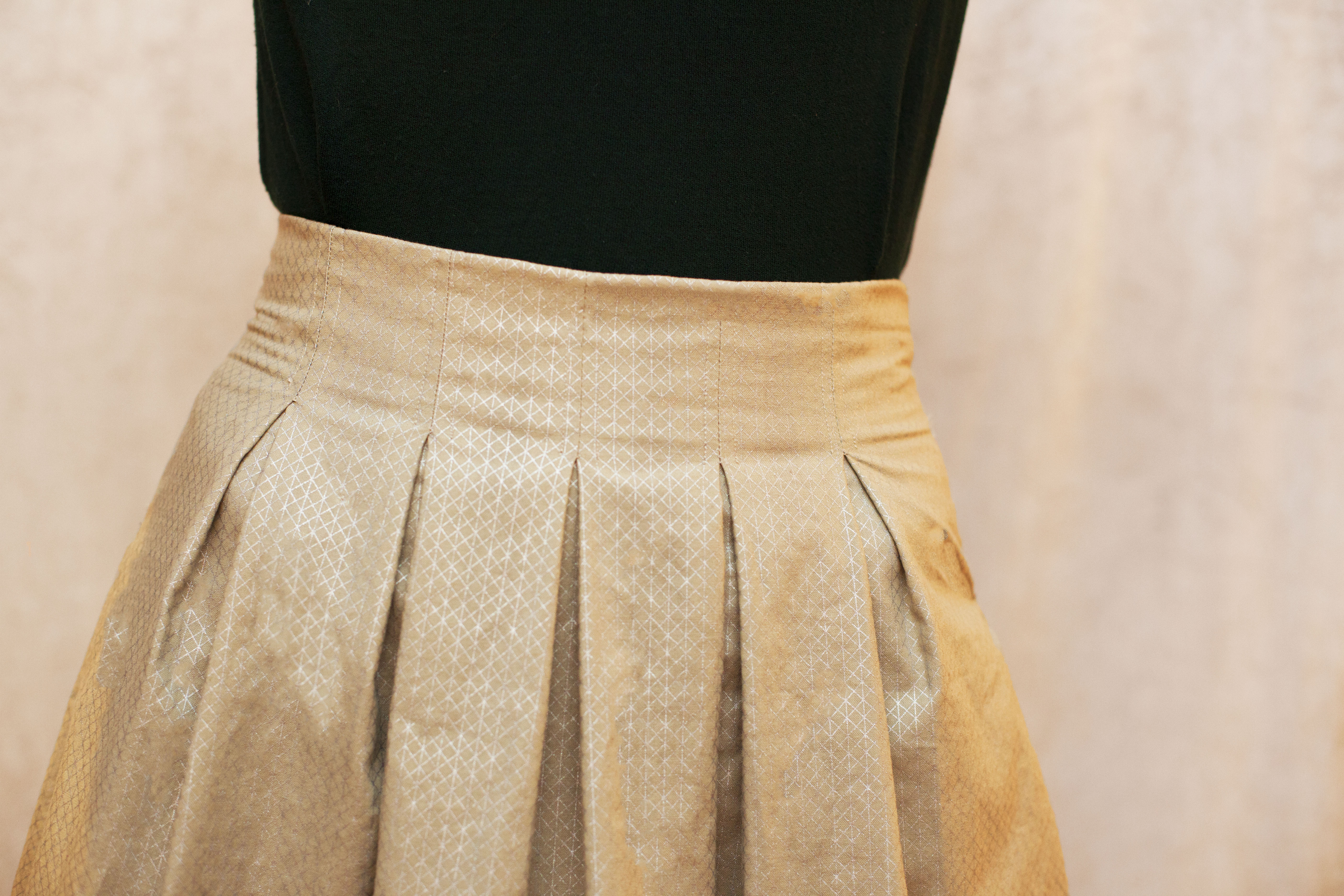 I like that the skirt is kind of shiny, without being too flashy. I still have enough fabric left to make a Fifties-inspired dress and I can't wait to start on it!
Now to the pattern:  It is lovely and comes with a booklet in French and English, the pattern itself is printed on sturdy paper. The instructions are clear and easy to follow.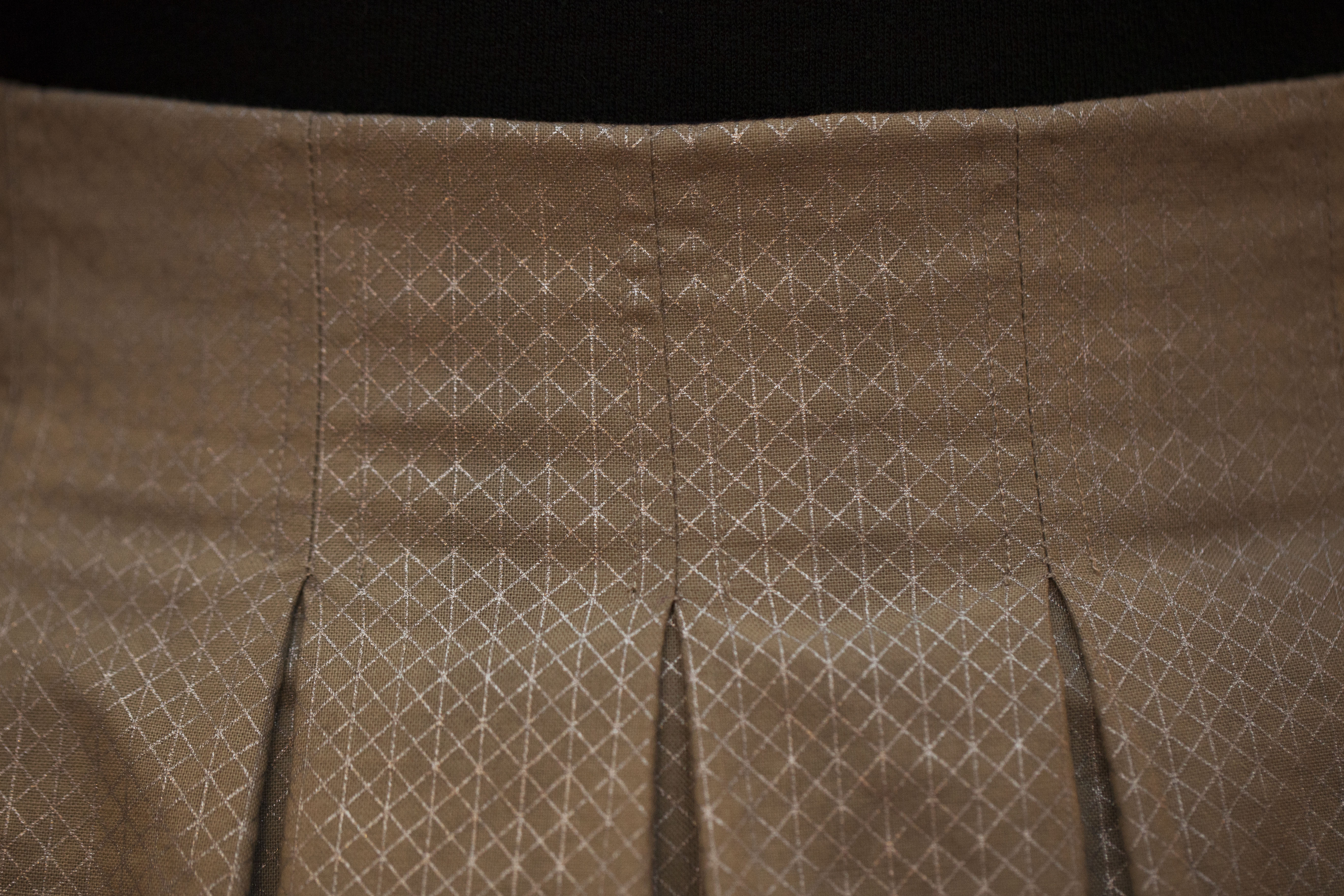 The pleats are easy to make and I liked that you are supposed to stitch a row of stitches on each side of the pleat to keep it in place. It is really hard to see here, as I found shiny thread in the exactly right colour that is kind of invisible on the fabric. (Such a great feeling to find the perfect thread! =D)
I made the skirt in size 34, and it turned out *just* a little bit too tight. It looks really good, though, I just might not choose to wear it for a big Christmas dinner…  I managed to make it a little big bigger by using a smaller seam allowance at the back seam – the pattern is luckily designed with a 1.5 cm/ 5/8" seam allowance.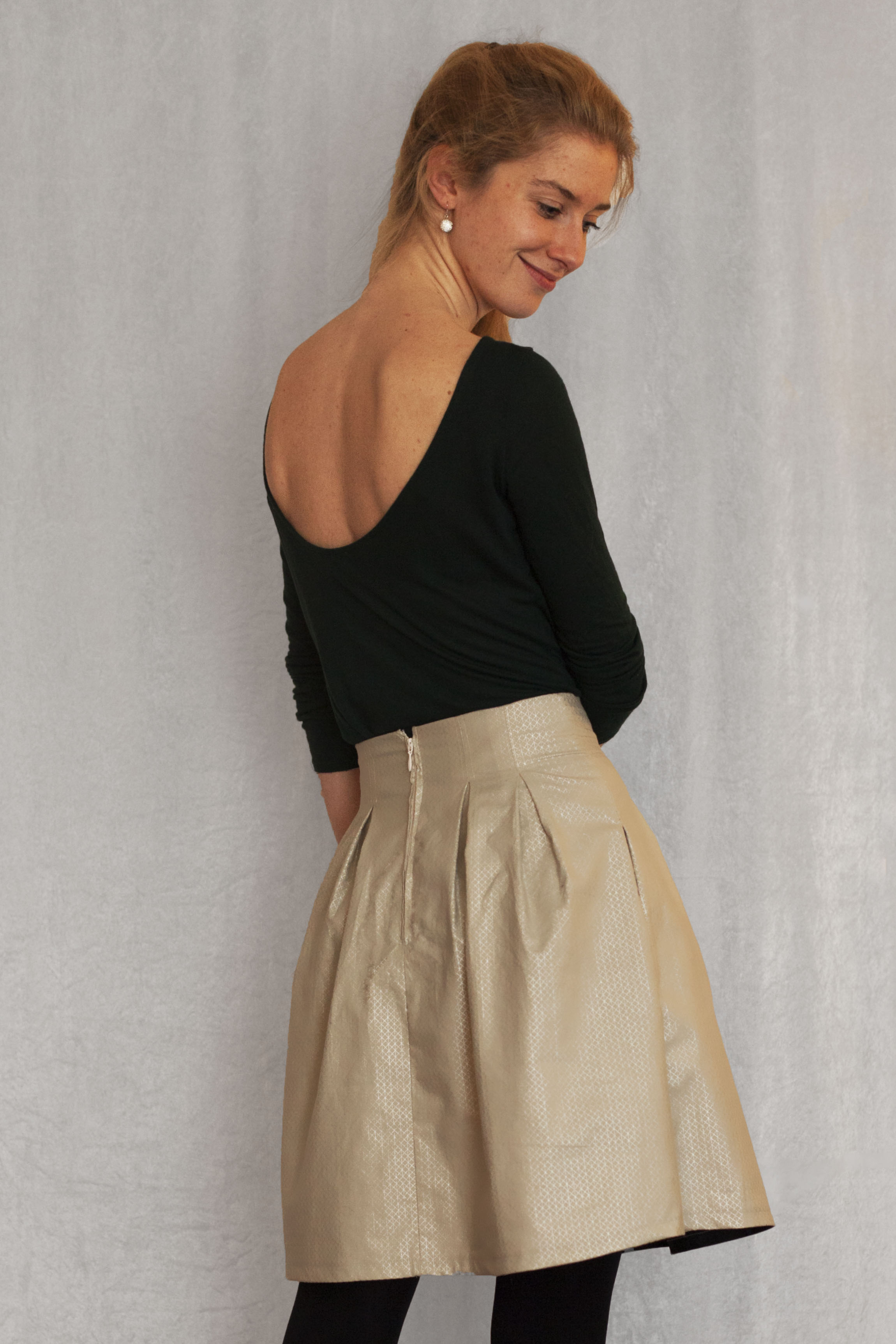 I like my clothes to look as nice as possible from the inside, too – just because no-one sees it, I still know how it looks on the inside! Because of that I sewed the whole skirt with French seams, even the pockets – that's the first time I have tried this and it was actually really easy. I also understitched the waistband facing, as I didn't want it to peek out of the skirt. The waistband is just hand sewn to the zipper and I am considering to hand stitch it around all of the waist to help keeping it in place. And I might attach a little hook above the zipper to help keeping the skirt closed.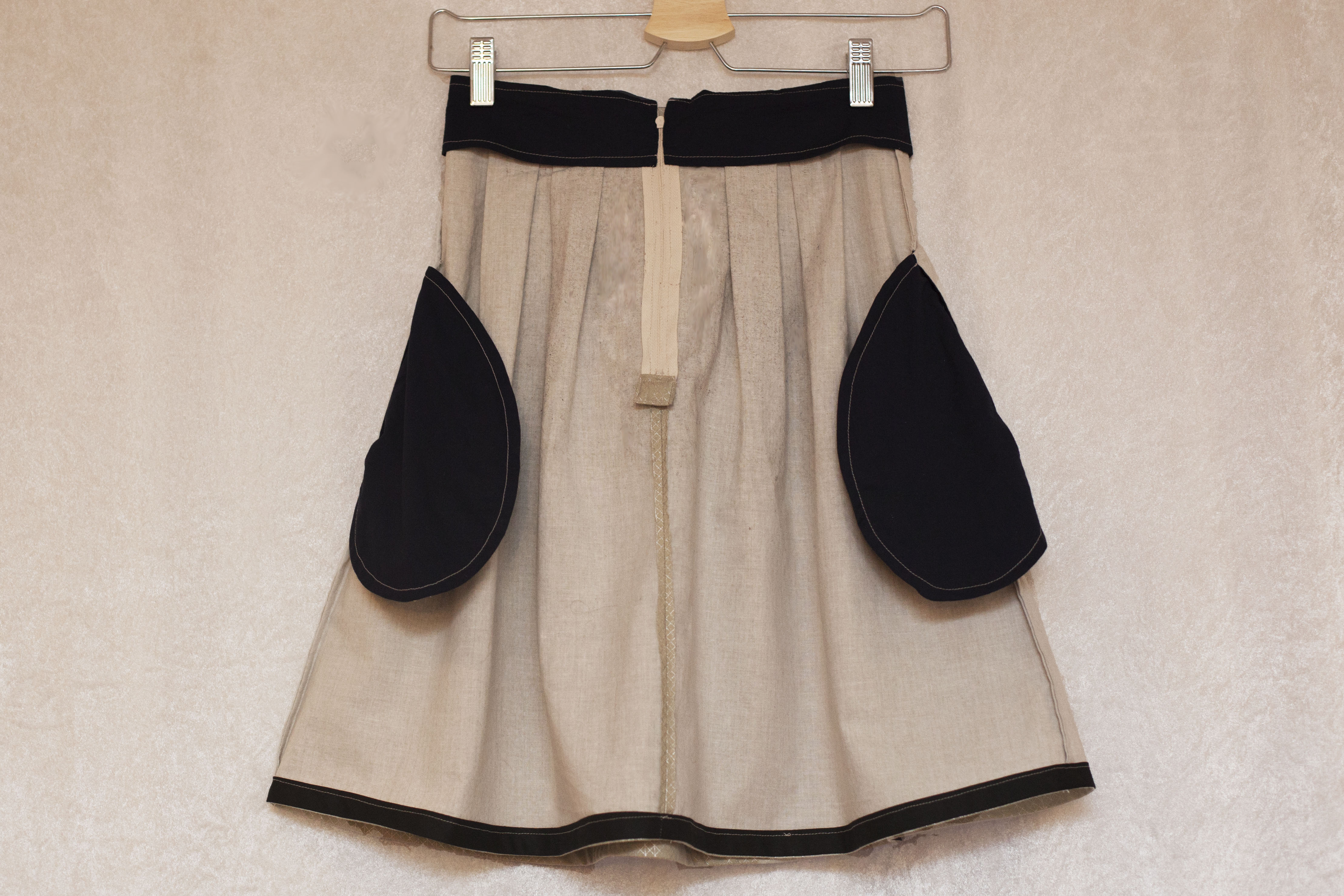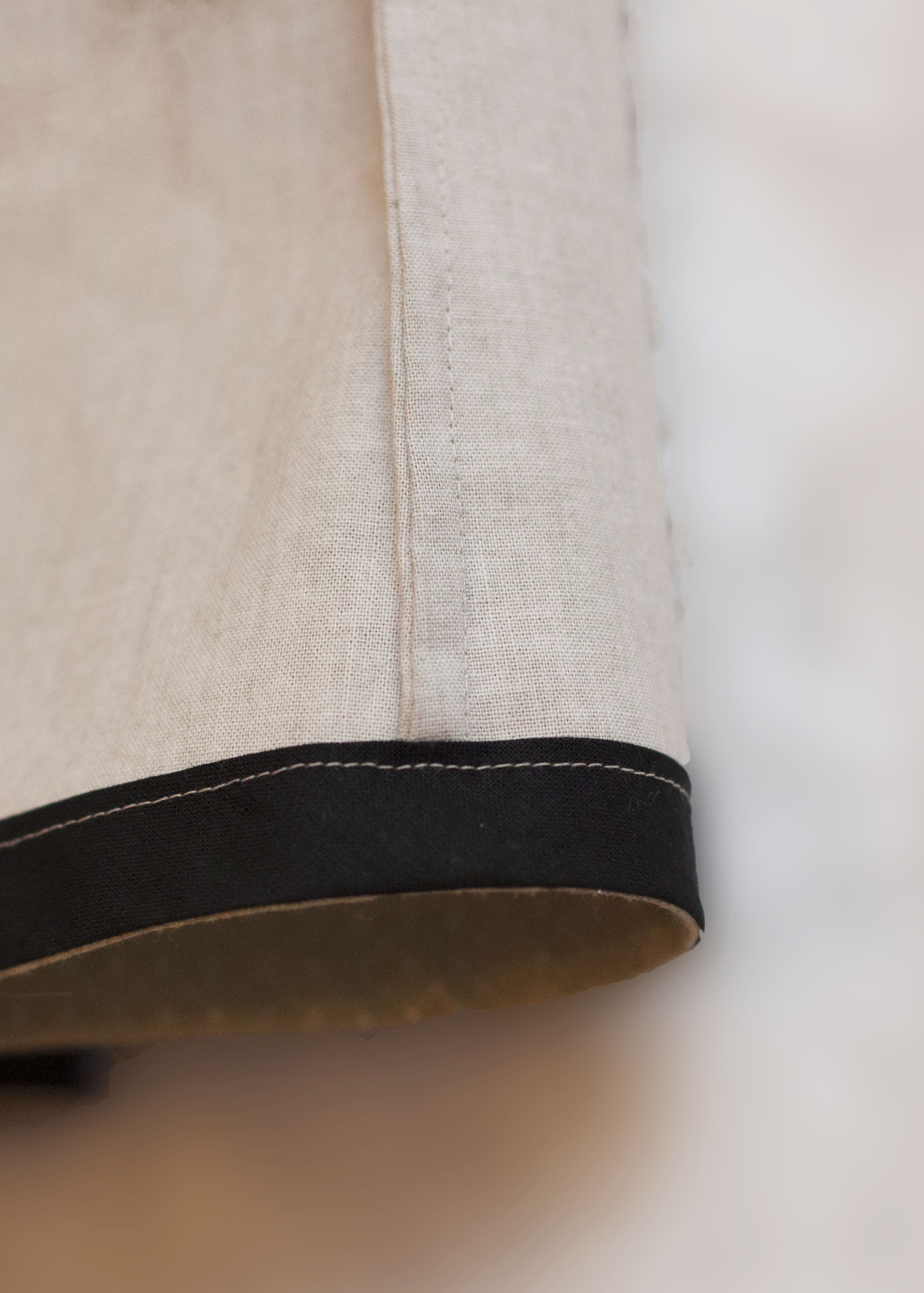 Otherwise I did follow the pattern instructions and I really like the result. Now I am confident to use my Nani Iro fabric for the next Chardon skirt! But I might make it a size bigger…