I can't believe it has been two months since I last blogged something! I did sew a few things, but nothing made it on the blog. It's weird to blog about something as insignificant as a blouse these days, but I think some kind of normality is healthy, too. As some of you might know, I work at a state agency with civil protection and emergency planning. My days have been super busy and filled with corona, while my husband is staying at home with our son. Sewing a little here and there has been so important for my mental health! And even though I applaud those of you sewing face masks and other things and using your publicity for raising awareness, I won't focus a lot on this pandemic on my blog. Stay safe, keep your distance, and wash your hands!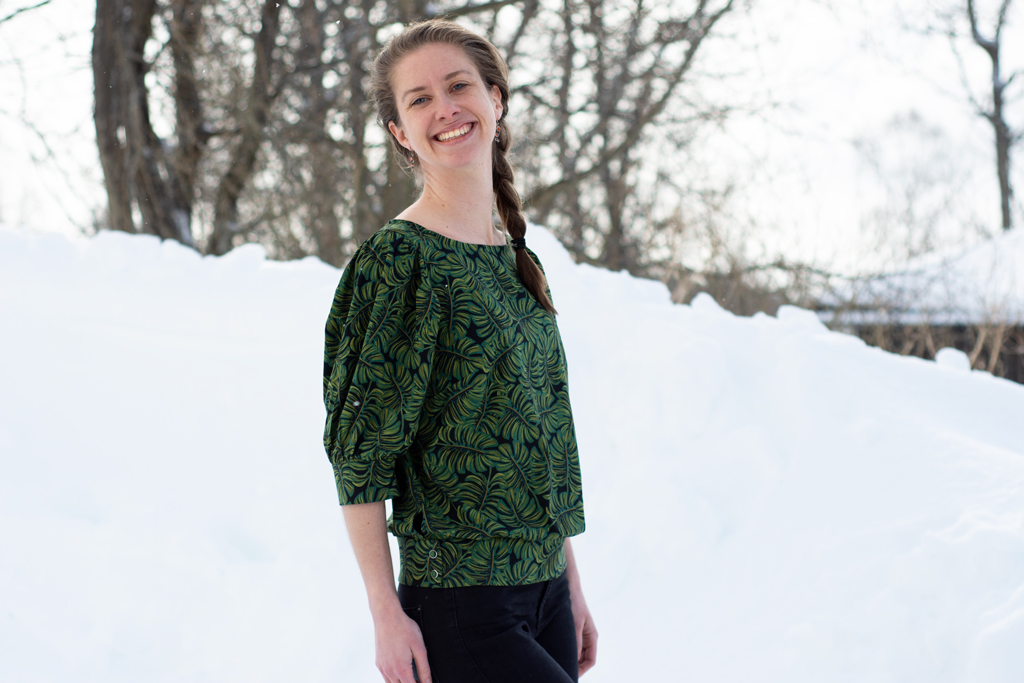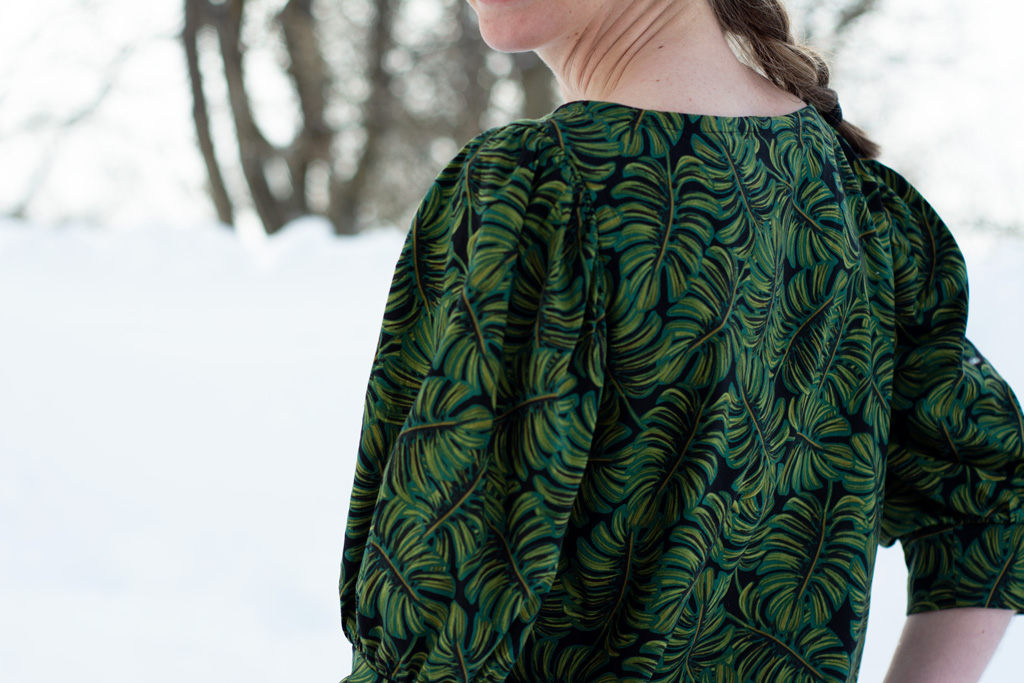 On to the actual topic of this blog post: Ermine by C'est Moi Le Patron. Coralie, the designer behind this French pattern company, kindly offers to send me her patterns once they are released. When I saw Ermine, I knew it was just the pattern for me. Ermine is a short blouse with puff sleeves and a wide waistband with buttons at the side. It only needs about 1.5  meters of fabric, which makes it perfect for those smaller cuts of fabric you might have lying around.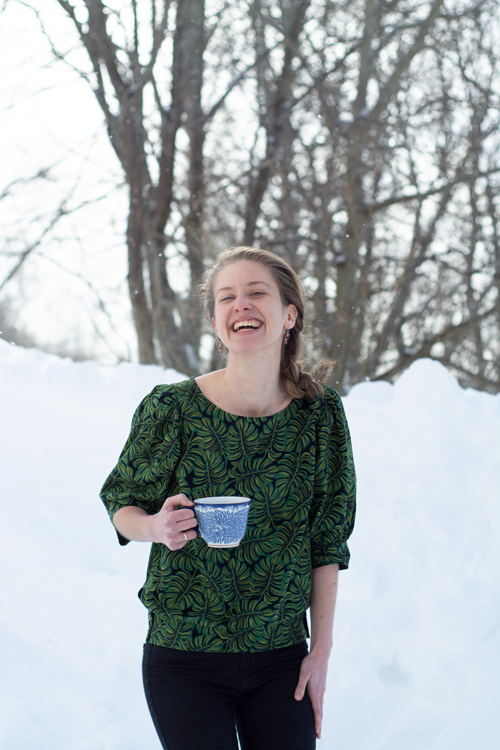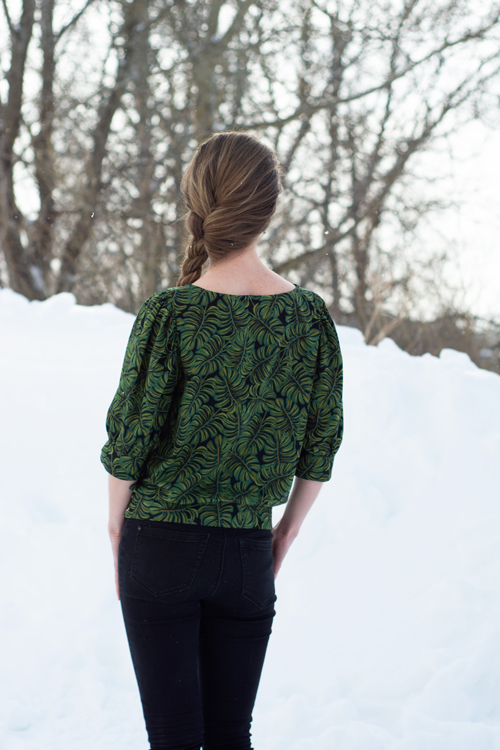 I went fabric shopping in my own stash and found a 1.5 meter cut of an older Cotton & Steel print. I think it is mostly sold out by now, but you might be lucky to find some leftovers here and there if you search for Menagerie Monstera rayon lawn. The fabric consists of 55% cotton and 45% rayon, which makes it very comfortable to wear, while not being too thin and flimsy.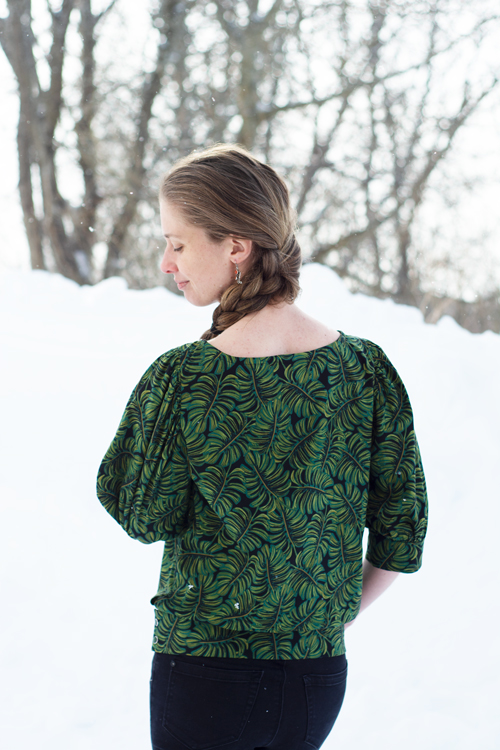 Ermine can be sewn of rather stable fabrics, emphasizing the puff sleeves in a nice way. However, I figured I could use this thin rayon lawn, too, as long as I made sure to interface the sleeve bands and the hem band with a stable interfacing. The interfacing I chose for this is way thicker than what I would usually choose for such a thin fabric. But by interfacing these areas quite heavily, I made sure they keep their shape and give the rest of the blouse more of a balloon shape.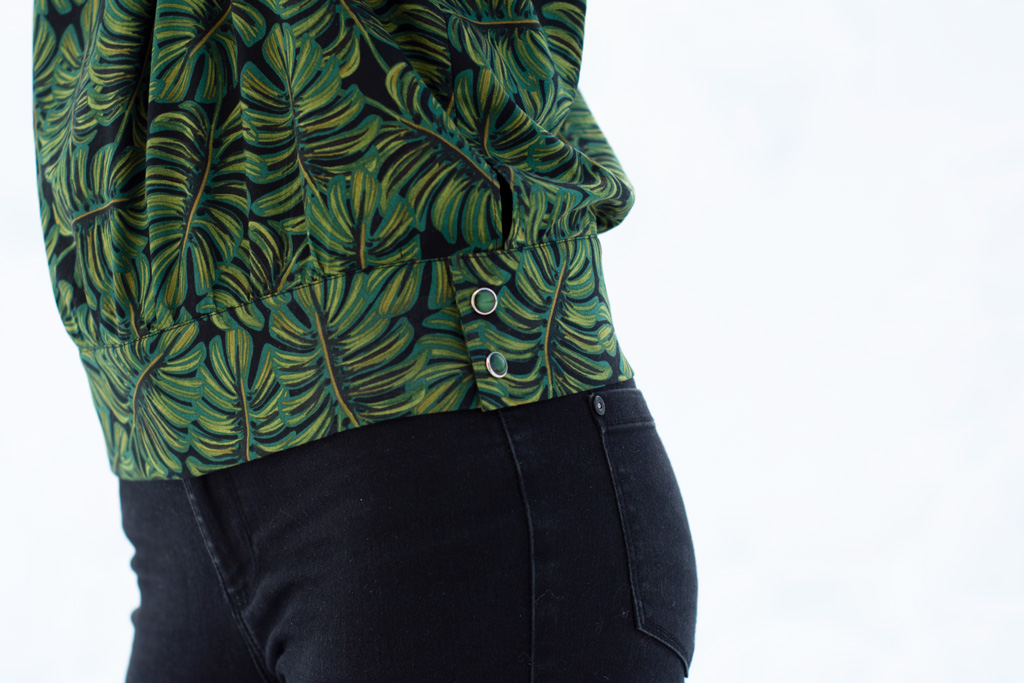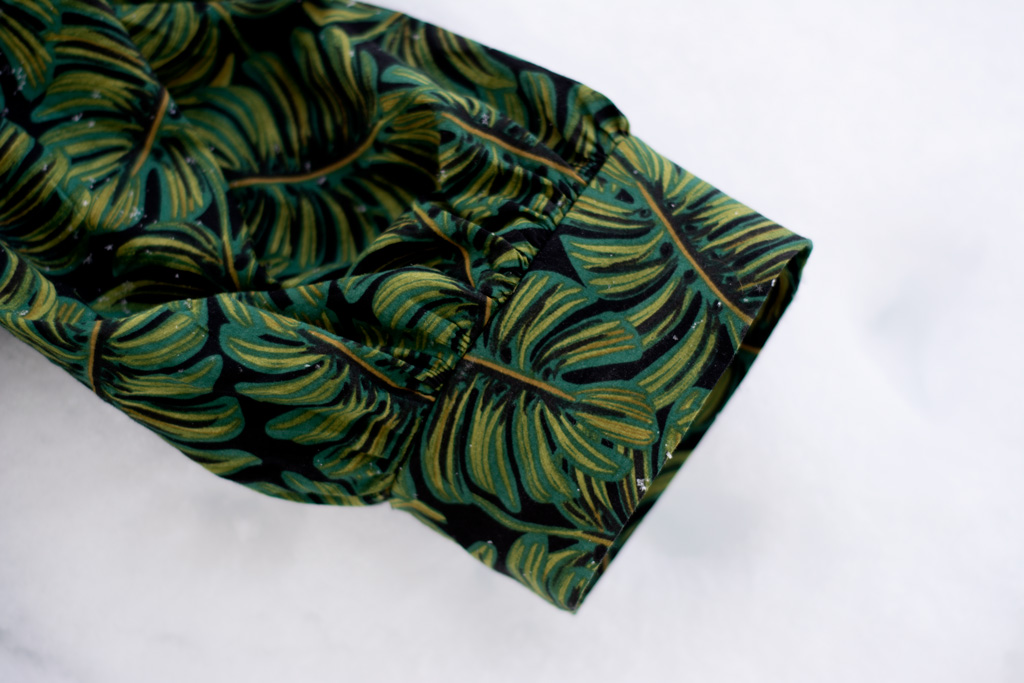 I thought a while about what kind of buttons I should use. Luckily I do have a small selection of buttons at home, since we try not to take any unnecessary trips to stores. A few years ago I ordered a bunch of pearl snaps from Snapsource and when checking those, I saw that I had enough pearl snaps in this perfectly matching emerald green colour. One I saw them, the decision  was easy.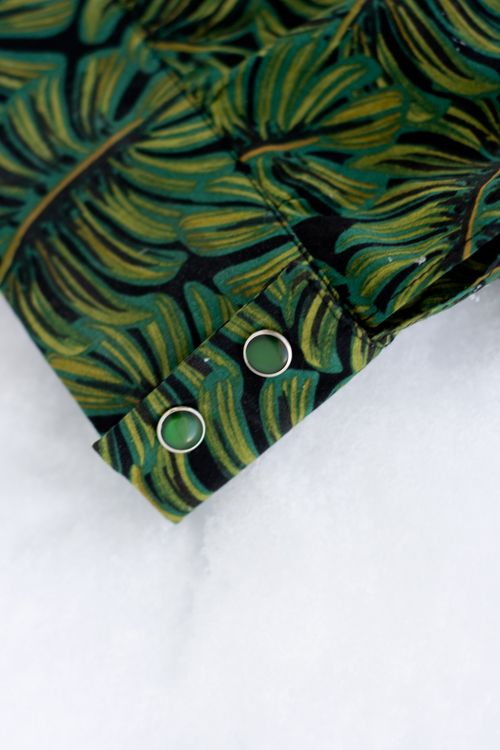 I sewed a size 36 and didn't make any changes to the pattern, other than adding 1.5 cm length above the waistband, as I do with most of my tops. I finished the shoulder seams and the sleeves with French Seams and finished the side seams separately, due to the side slits. The seams at the sleeve bands and the hem band are enclosed within the bands, which makes for a lovely finish inside and out.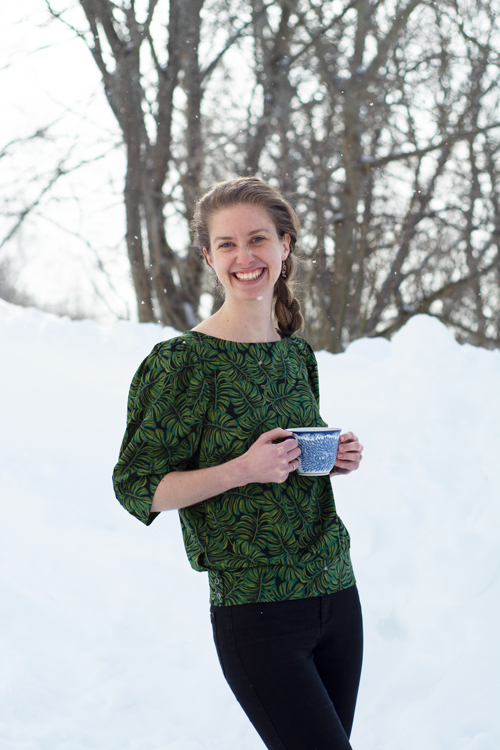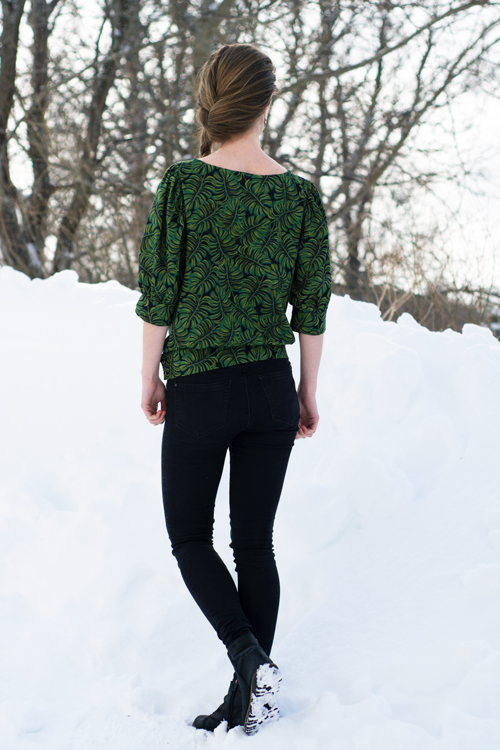 Sewing Ermine didn't take long. There aren't too many pattern pieces and sewing them together is pretty straight forward. The neckline is finished with bias tape, and for once I actually remembered to sew in a tag. I often think about adding tags, but in the end I forget. This time I remembered and saw this lovely green tag by Kylie and the Machine, which was gifted to me by my dear friends at Hello Heidi Fabrics.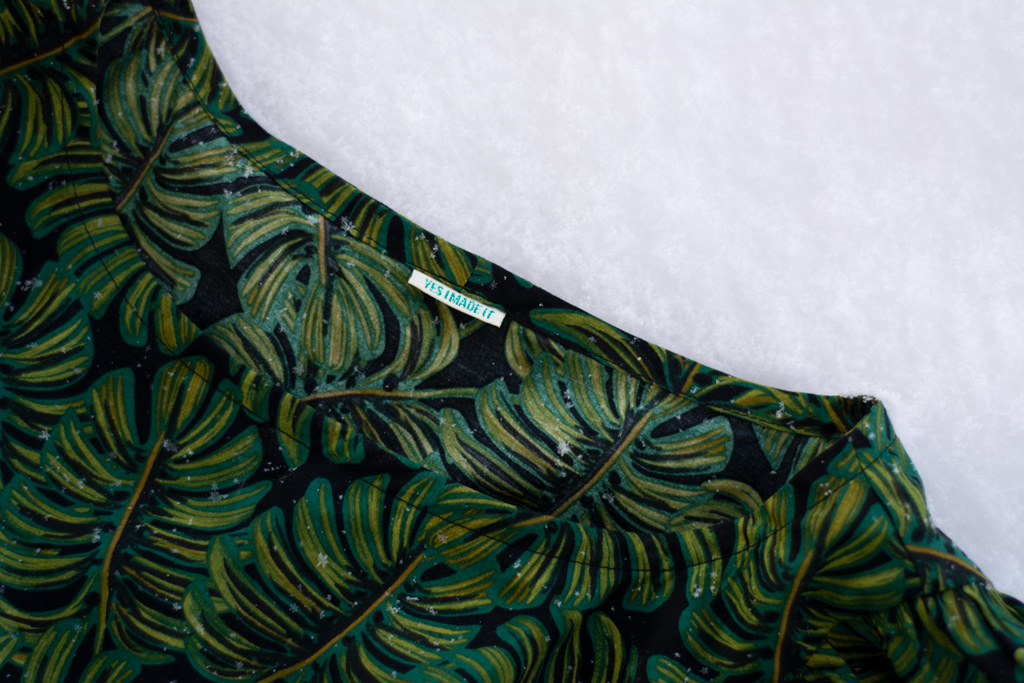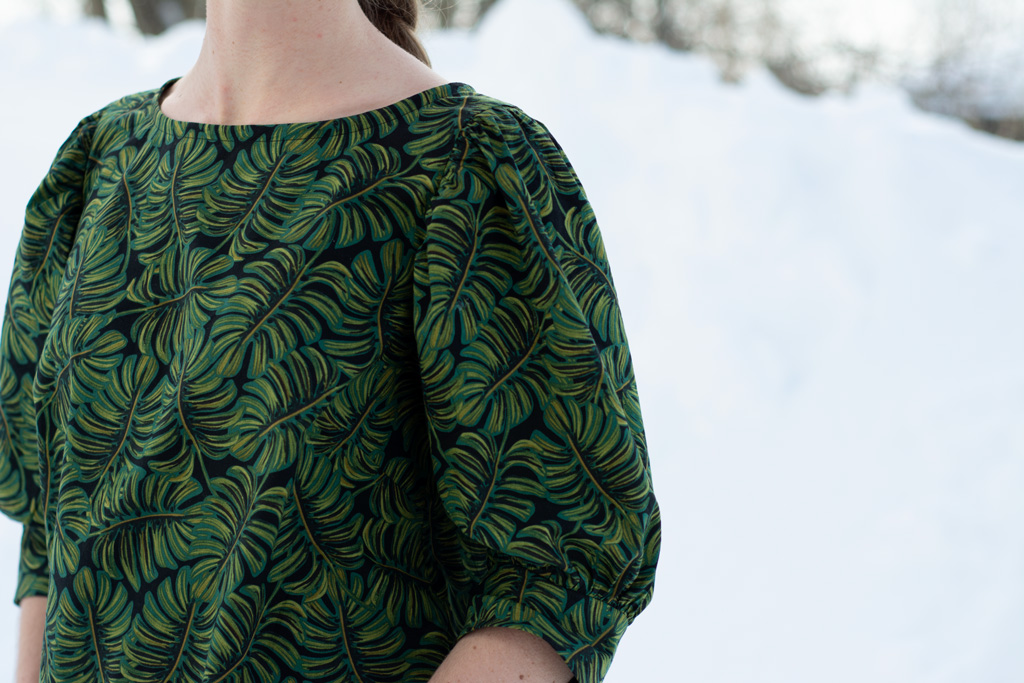 I've already worn this top a few times this week, and I think it might become a wardrobe staple – it's great for work and lovely with a cardigan over it, too. Head over to C'est Moi Le Patron if you are interested in buying Ermine. Thank you for letting me review this pattern, Coralie, and thanks to all of you for reading!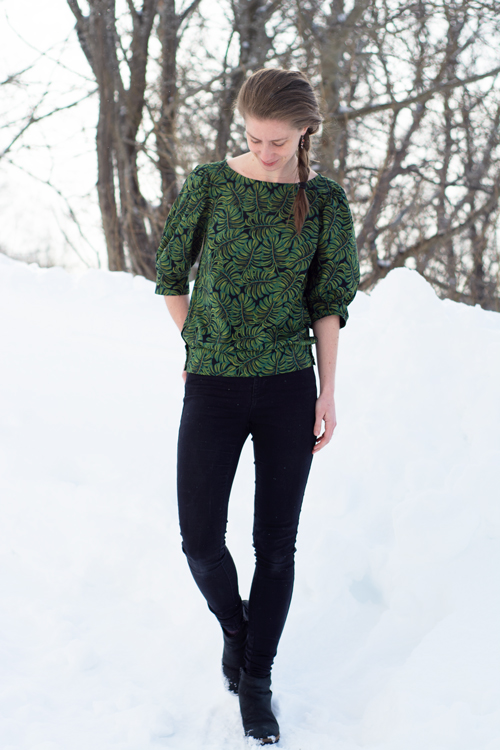 –  The pattern was given to me for free. However, all opinions are, as always, my own. –