Several weeks ago Ann from Designer Stitch contacted me, asking if I would like to try her (at that time…) latest pattern, the Kerry Cape. I hadn't heard about Designer Stitch before, but a little research showed that Ann, a seasoned Australian freelance designer, owner of a fashion school and a sewing teacher, knows what she's doing. And with autumn around the corner I just had to say yes to making and reviewing the Kerry Cape.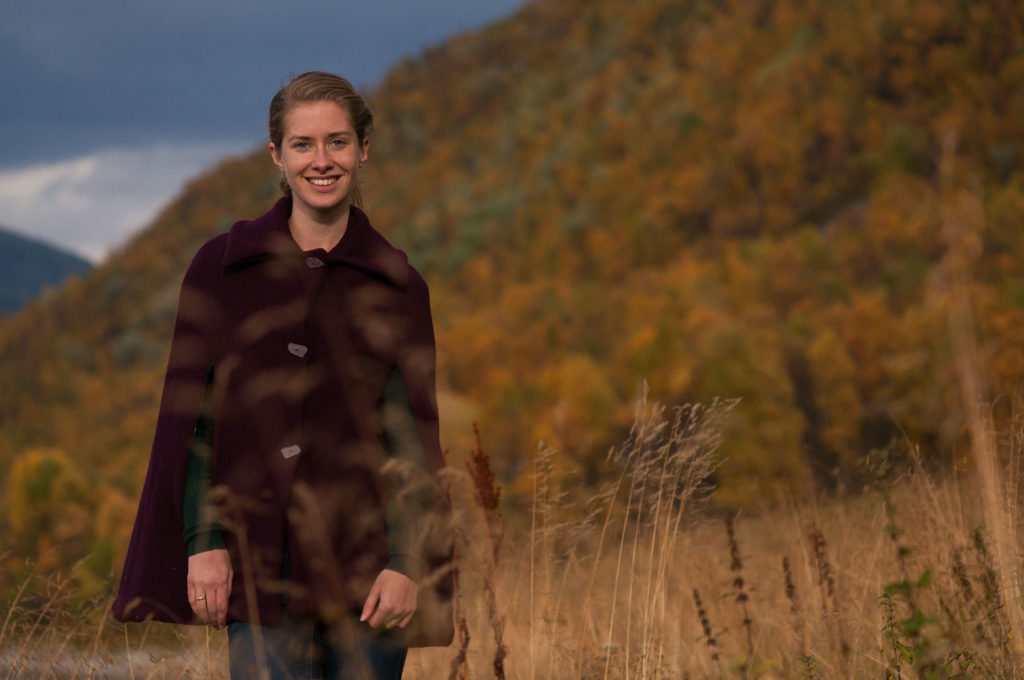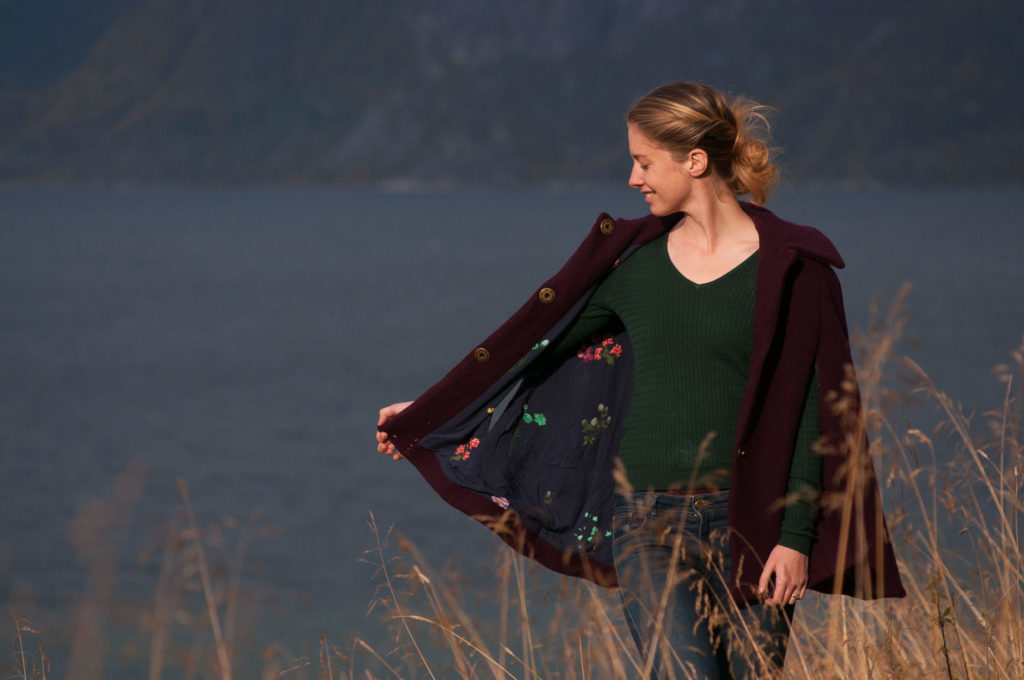 I promised Ann to make it within August, and now most of September is gone and I just wasn't able to get this lovely cape on the blog before now. I have been travelling for nine days this September, always work-related, so sewing and taking photos proved quite a challenge. But here we are, finally!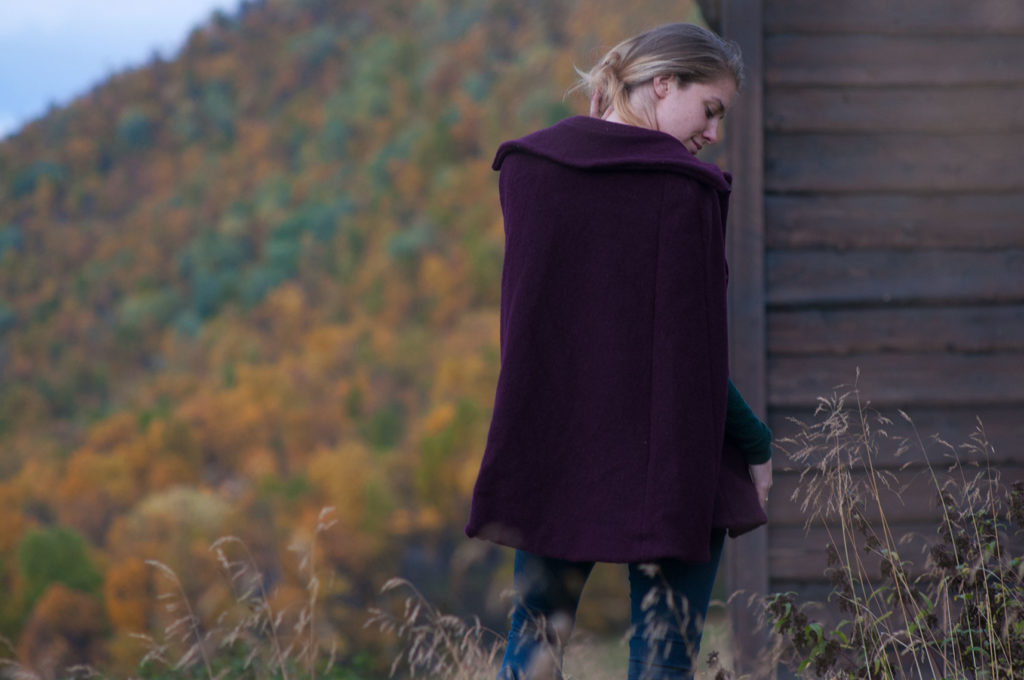 The Kerry Cape is a classic cape with a collar and two slits at the front for your arms – it just makes the cape more practical for everyday use! The cape is fully lined and comes in two lengths – I made the shorter one.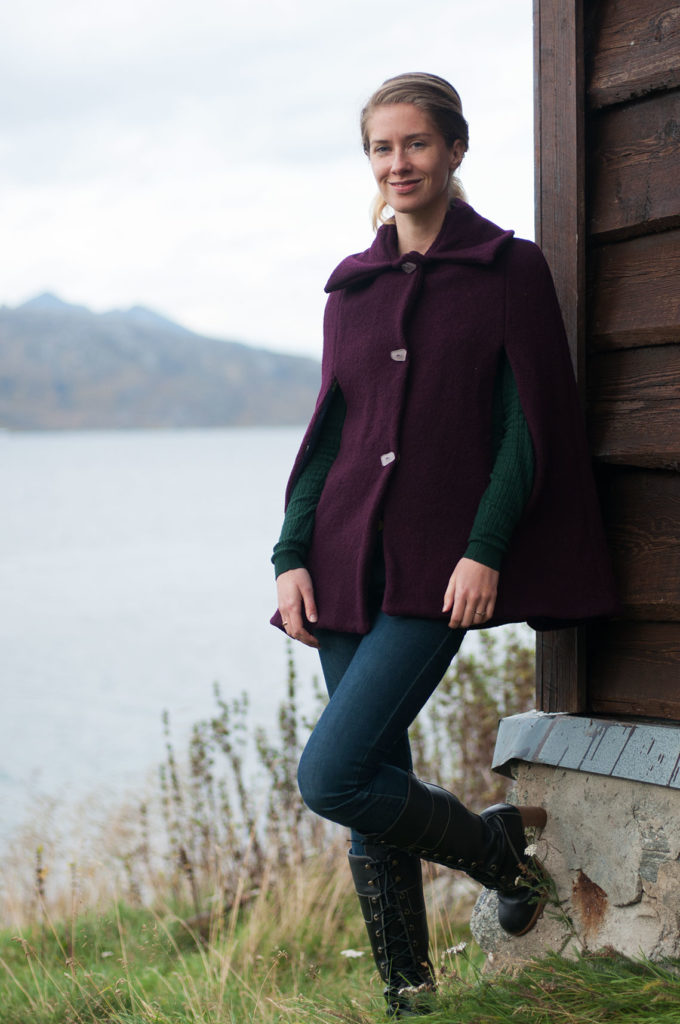 I bought this fabric from the Norwegian store Skaar Tekstil. It's 100% wool, pretty thick and with a little bit of give to it. It's called "felted wool knit", if translated directly. I just love, love, love the colour! It's perfect for me, I love these rich and warm autumn colours.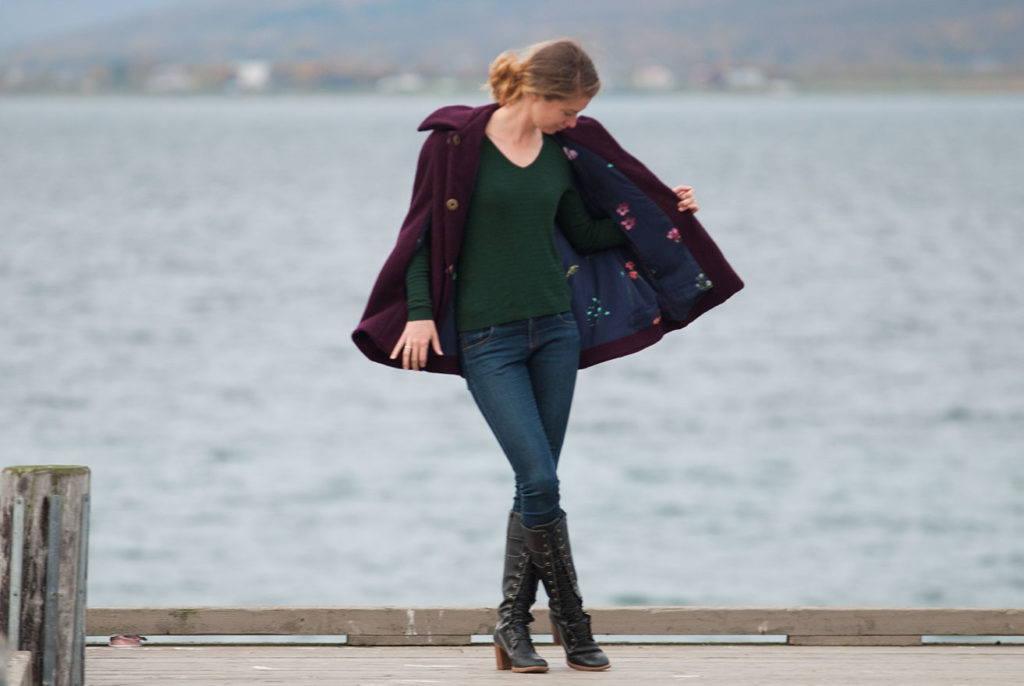 As lining I chose this thin woven viscose from Stoff og Stil. It's soft and light enough to not weighing the cape down. I also bought special wool interfacing, which I loved working with! It's not a knit interfacing, but much softer than the "usual" interfacing I use for wovens – it was described as perfect for projects that need some structure without "stiffening" your facings too much. And now I want to use this interfacing for everything!
There's a special story about my buttons, too: I bought them on Etsy at IrisDesignSeaglass, after scrolling through hundreds of random buttons on Etsy, looking for the perfect special statement buttons for my cape.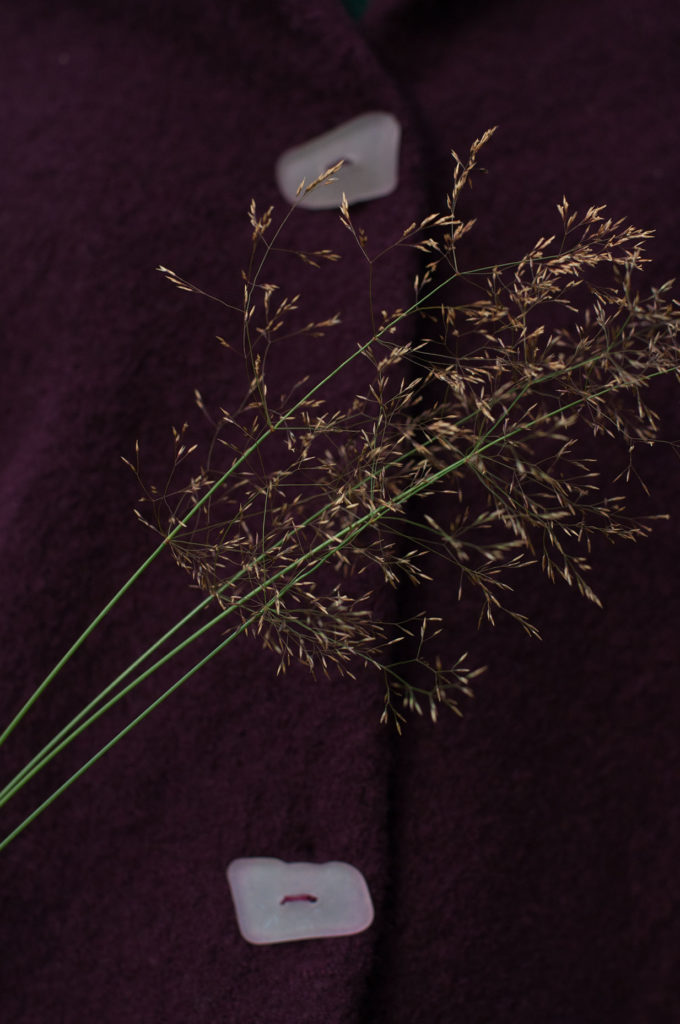 Laura, the shop owner, lives in Maine and walks along the shore there, collecting sea glass. She leaves the buttons as she finds them, drilling two holes only. I fell in love with the look of the buttons, which is natural, soft and elegant at the same time, and the colour was just right for my burgundy-coloured cape.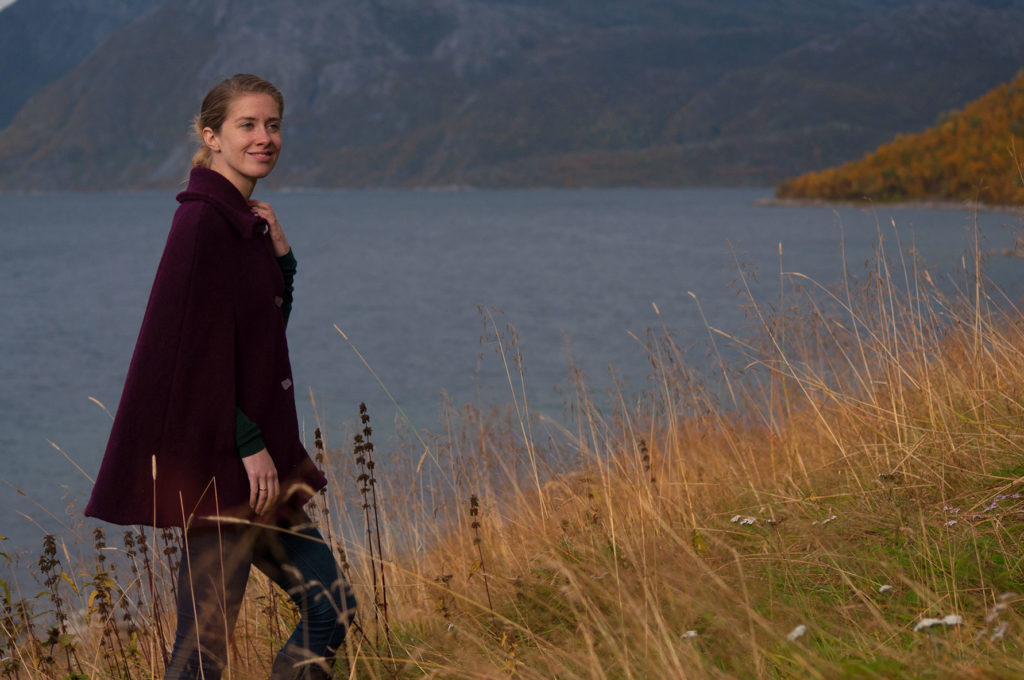 I didn't make real button holes, so the three sea glass buttons are purely decorative. Instead I ordered big antique-looking brass snaps from Ebay. I just knew that brass was the right colour for this cape!
Sewing the cape isn't very difficult – there are just quite a few pattern pieces and you need to spend a lot of time pressing to get nice seams. My wool fabric was so thick that I had quite some trouble getting it under the feed dog of my machine, even though I put it into the highest position!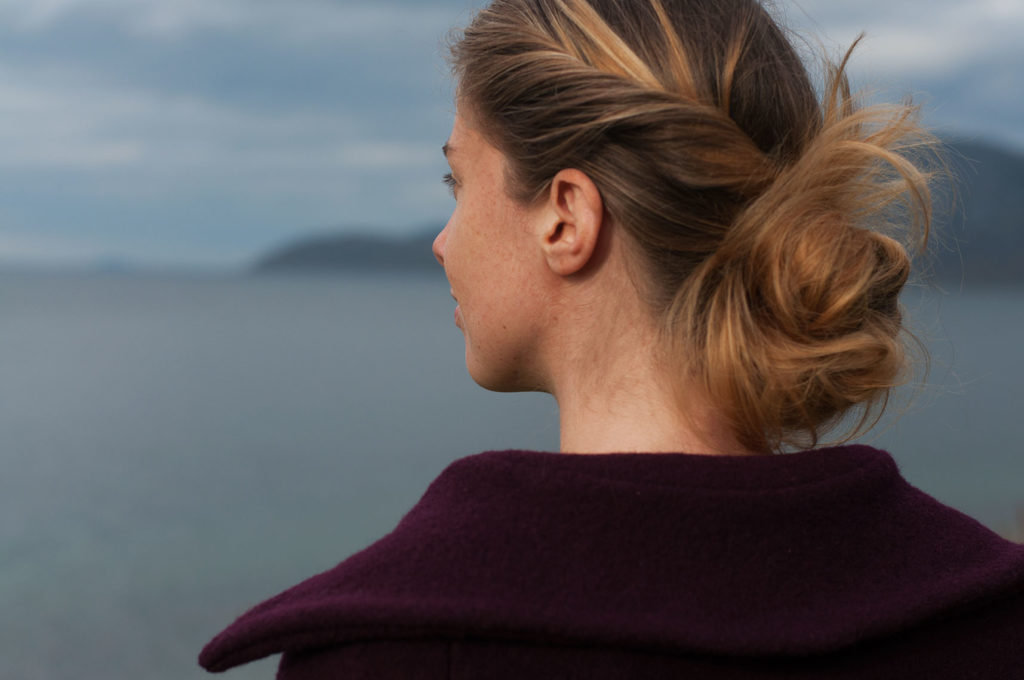 As mentioned before – Ann is an experienced designer and you can notice it in little details, for example the fact that there are two different pattern pieces for the upper and the under collar. The under collar is just a tiny bit smaller than the upper collar to make the seam roll slightly to the inside.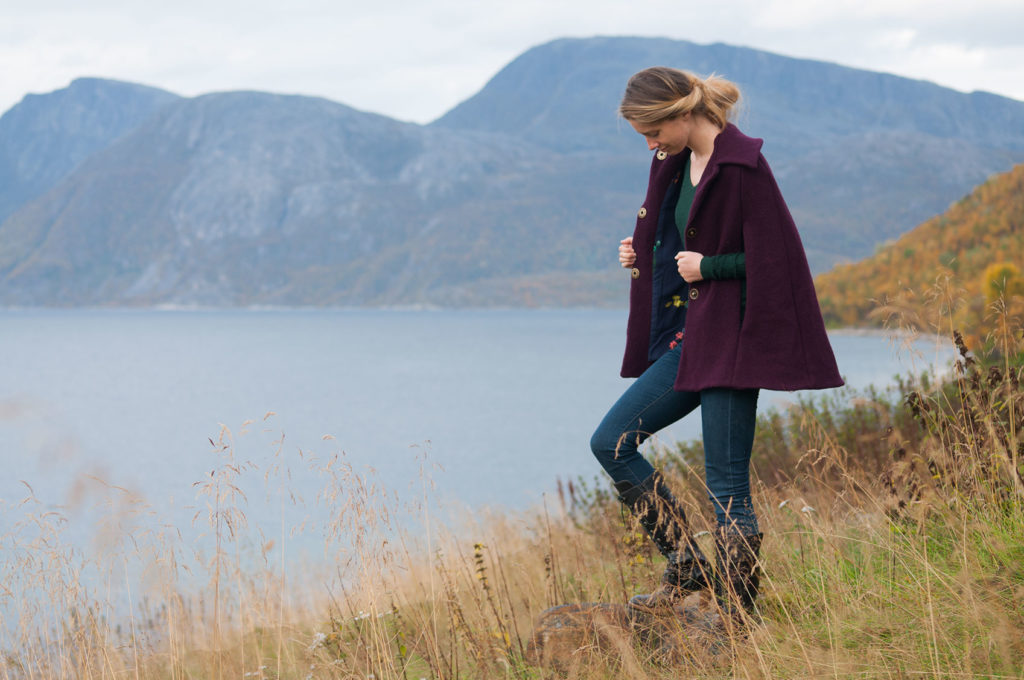 It's not working very good with my fabric, possibly because it is so chunky, or maybe because I did a bad job at pressing. But it should work, in theory, and I really like this attention to detail. I also realized that my collar isn't lying nicely on some of these pics – but I assure you, it does, usually.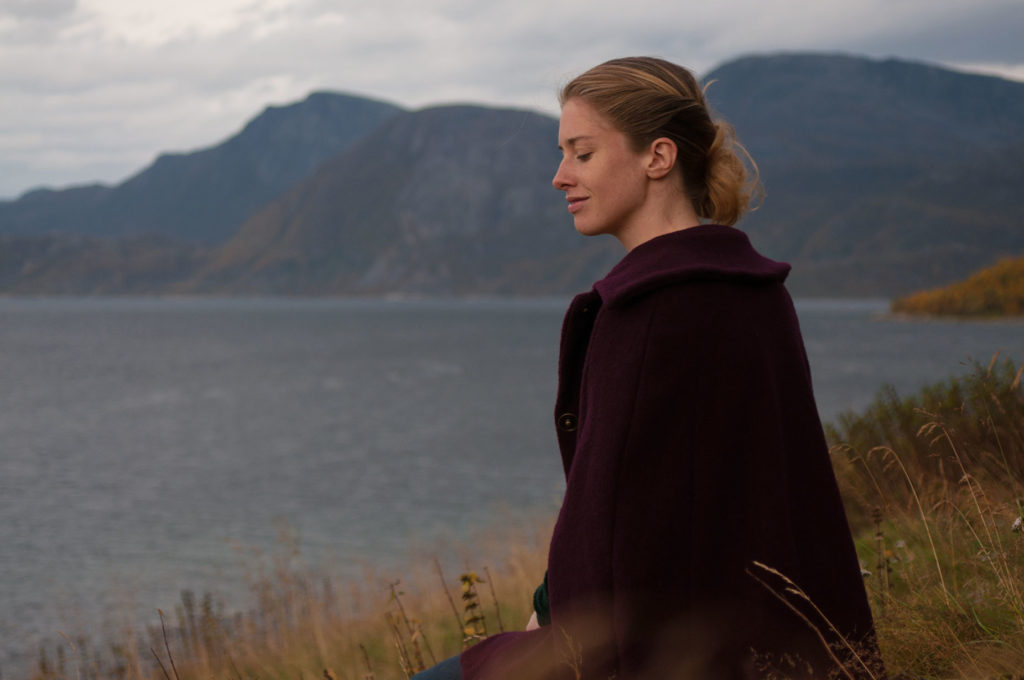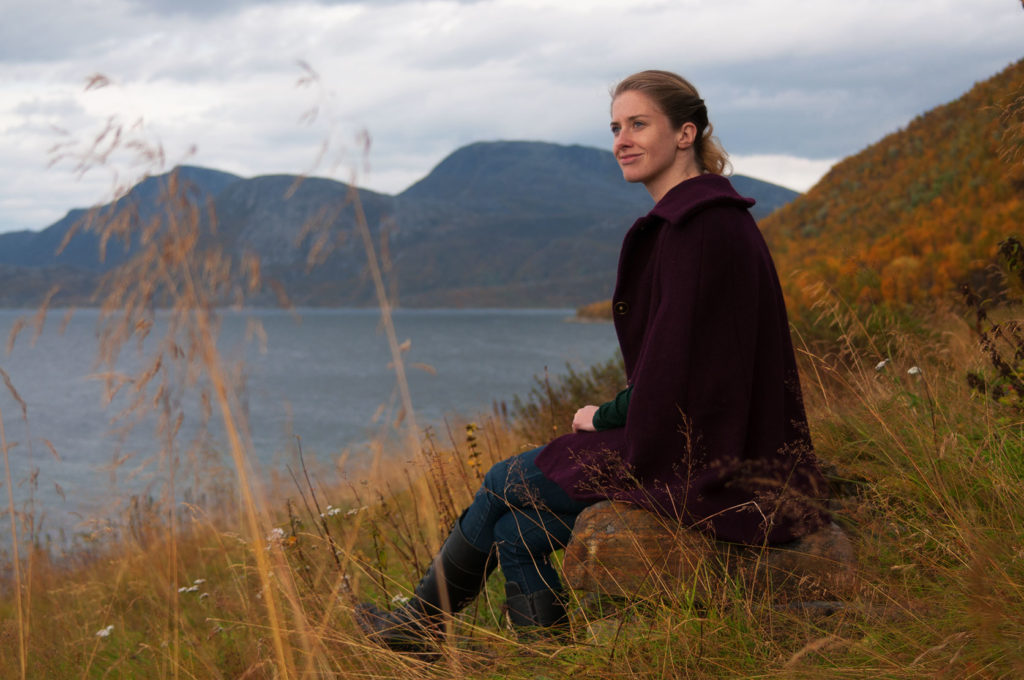 I really like the result – it's comfy and I feel pretty and sophisticated wearing the cape. I actually don't have the perfect warm jacket to wear with nice dresses and high heels, but I think this cape might be my go-to outer wear for these occasions.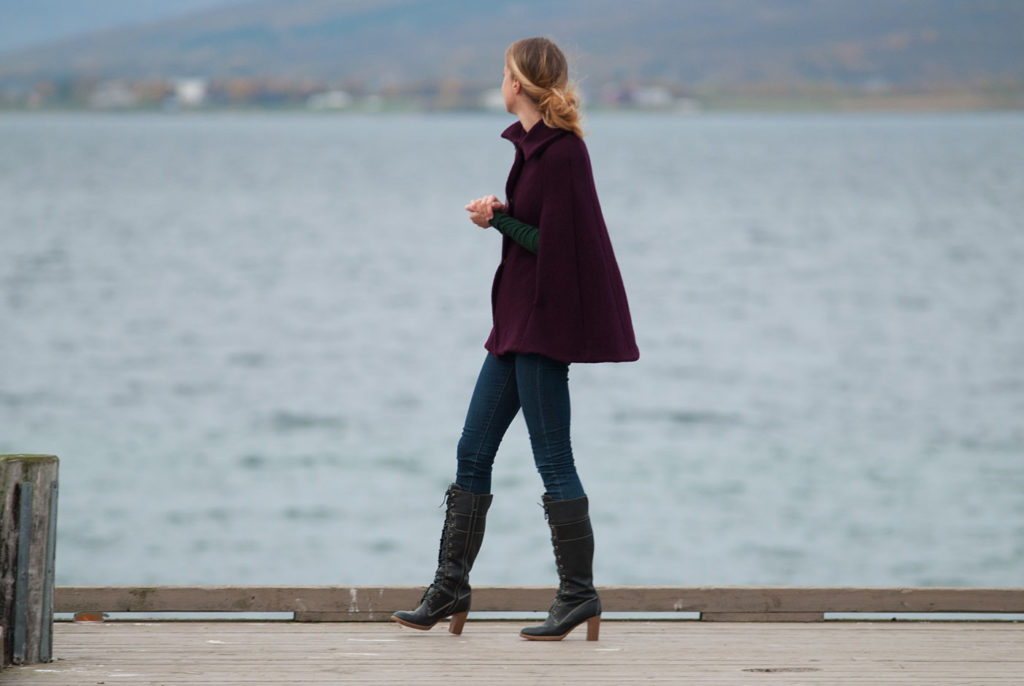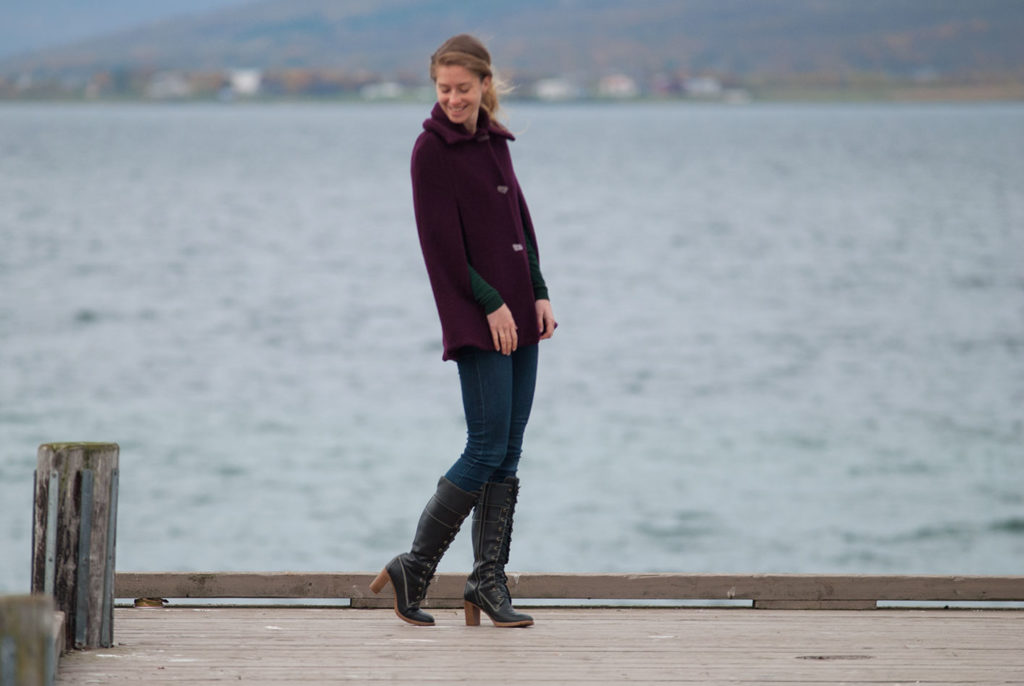 I actually had pictures of this cape taken twice, as you may have noticed! First, my husband took some photos of me in the cape on a pier nearby, and then my father, who is visiting, took some photos of me and the cape at a little hut, called Molnes hytte, far from any road on Kvaløya.
I liked both settings – the first looks a little bit more modern and elegant, the second has more of a romantic heirloom feeling to it. I usually don't like mixing the settings of my photo shoots, but I just had to, this one time!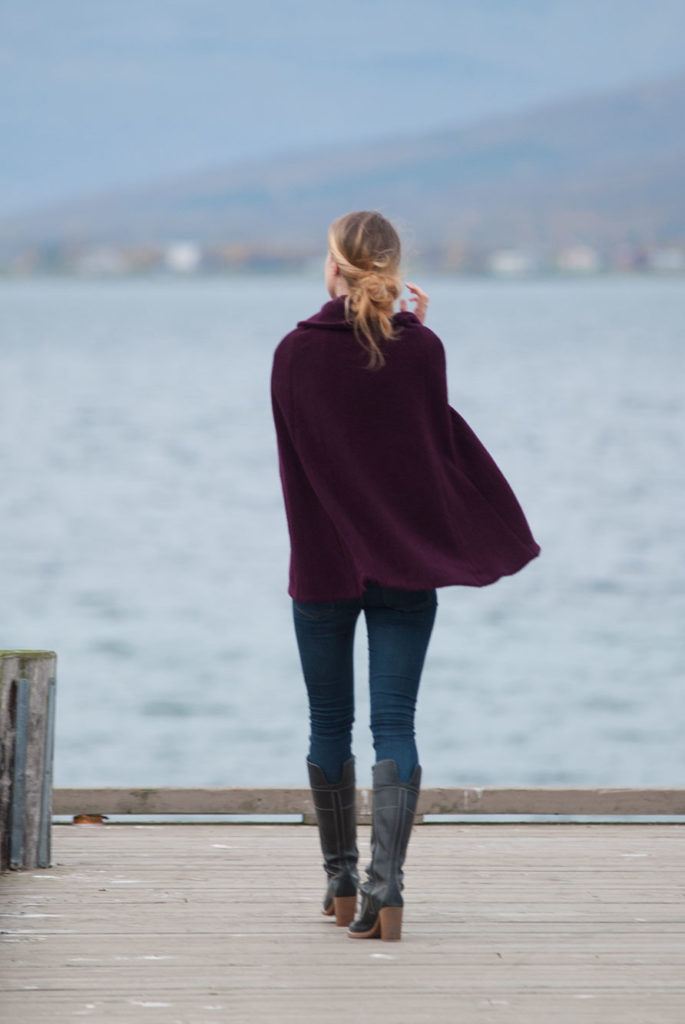 – I received the Kerry Cape pattern for free, but all opinions are, as always, my own. This blog post is linked to the German blogger party RUMS. –