Today I'm sharing something special with you: the first dress I ever made, a little over a year ago. I first discovered the indie pattern community through some of the Art Gallery Fabrics designers, and the Date Night Dress by April Rhodes seemed like something I could handle at that time. And those big romantic sleeves were just perfect. So I went ahead and ordered some of this beautiful Art Gallery voile, designed by Bonnie Christine – it's still one of my favourite fabric designs.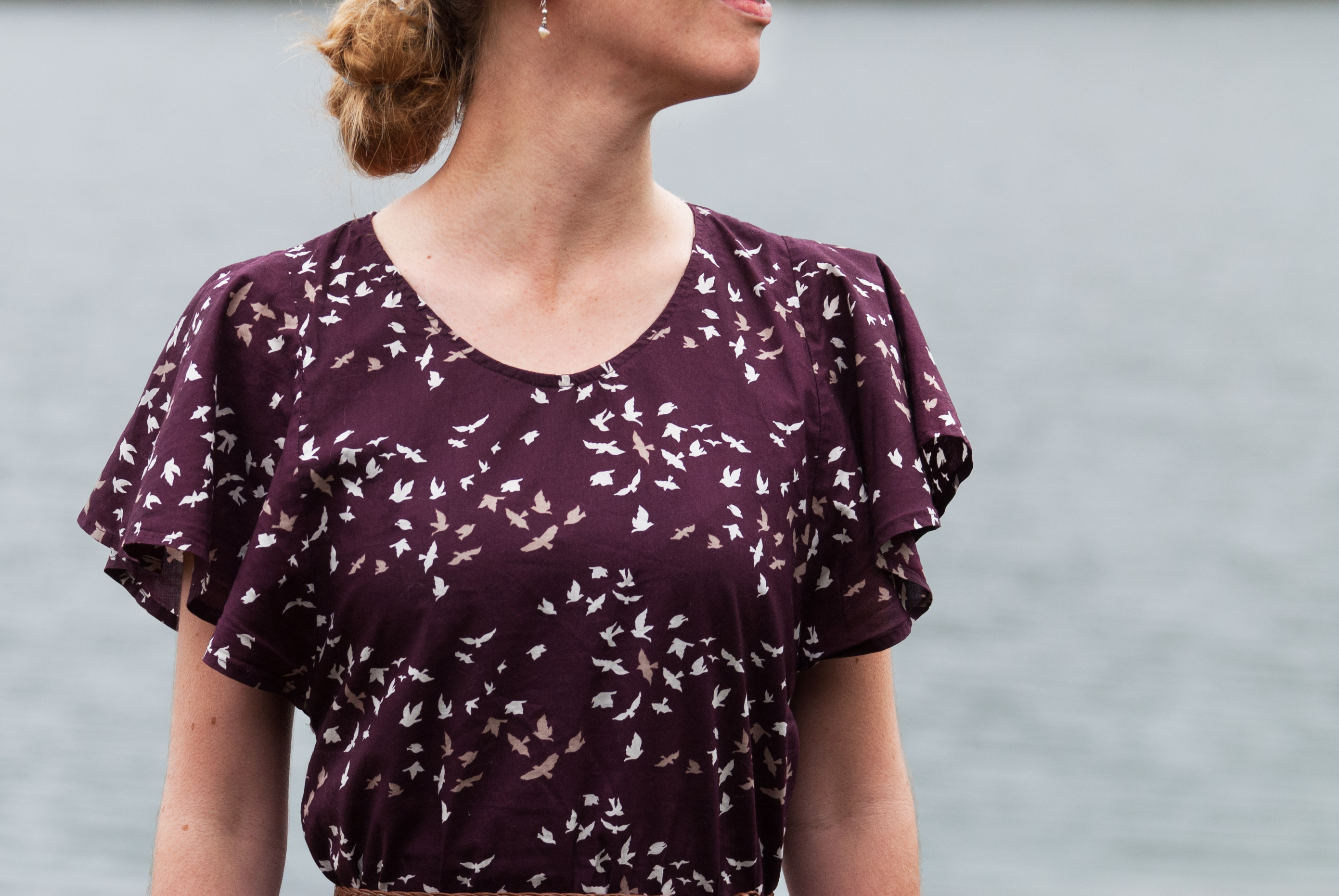 The Date Night Dress has a simple silhouette, except for the big sleeves that define the whole look. It's pretty wide, so it doesn't need any buttons or a zipper. The centre back features an inverted box pleat. The armholes are very wide, so the dress is designed to be worn with a simple slip underneath. The pattern for the slip is included in the pattern for the Date Night Dress, but I haven't made it, I'm usually just wearing a basic tank top underneath. The dress has also a slight high-low hem, something I really like.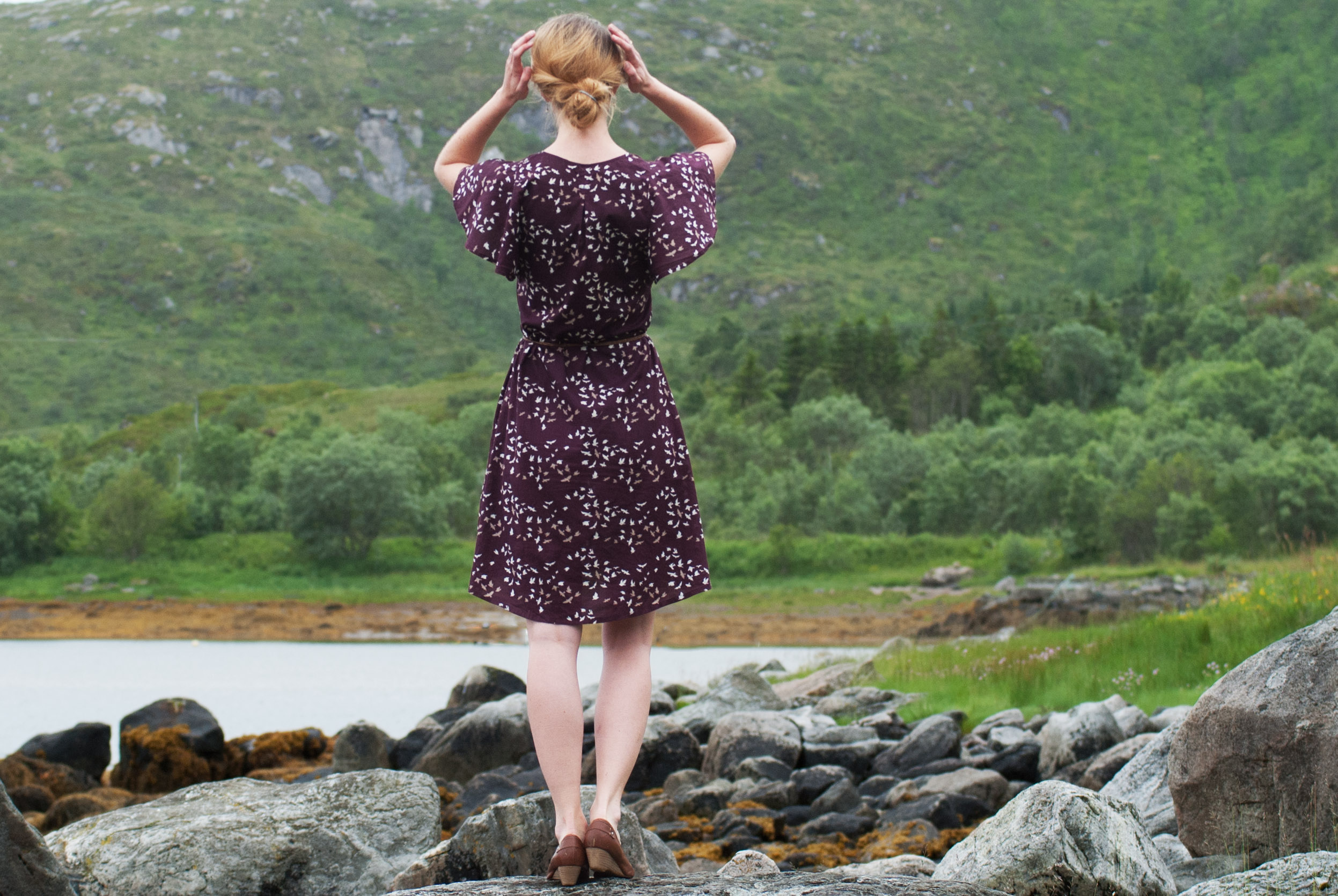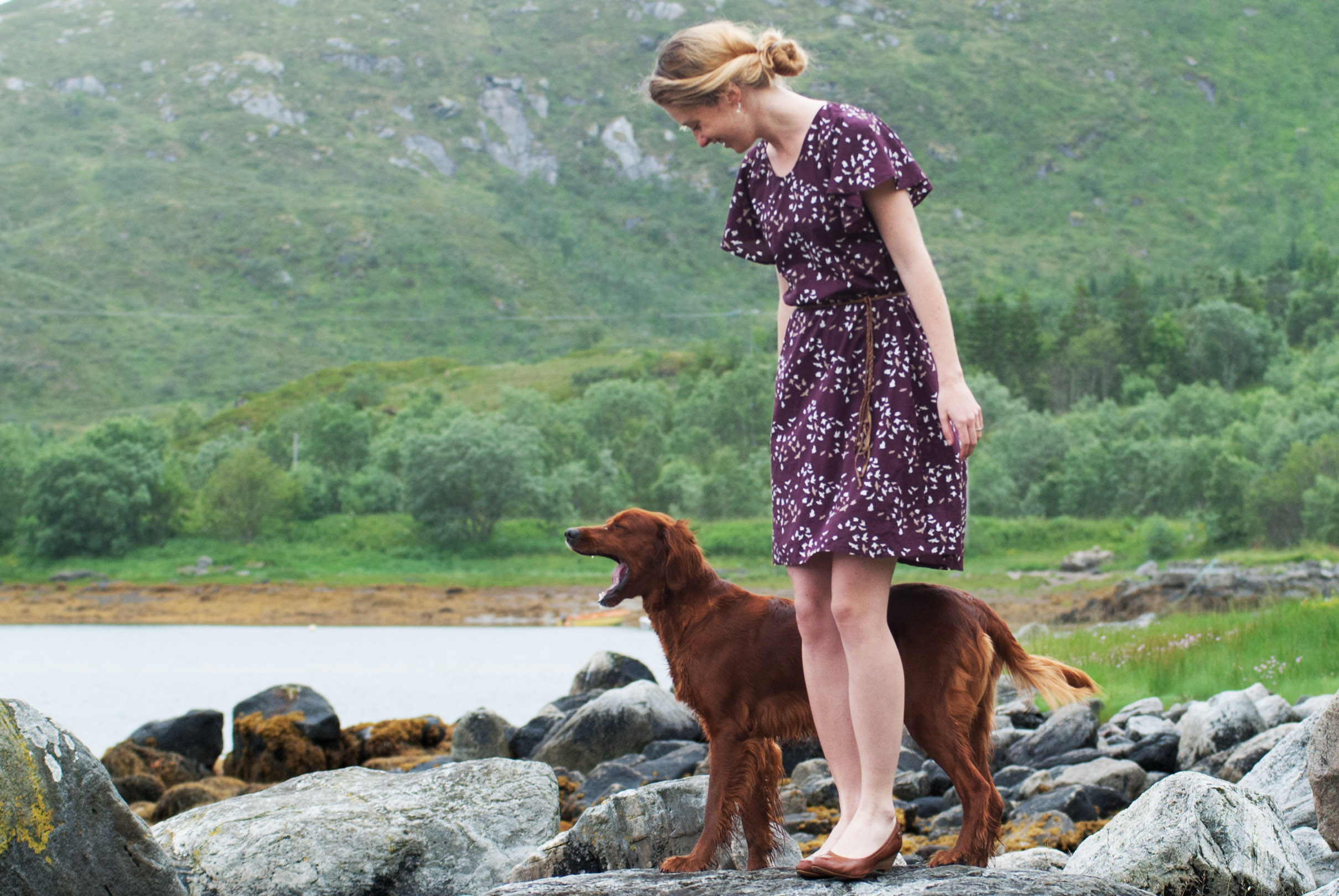 I remember how excited I was about making a DRESS, and I remember all the little mistakes I made. First of all I managed to cut the back of the dress upside down – I had no idea that I had to pay attention to the pattern. It sounds ridiculous now, just a year later.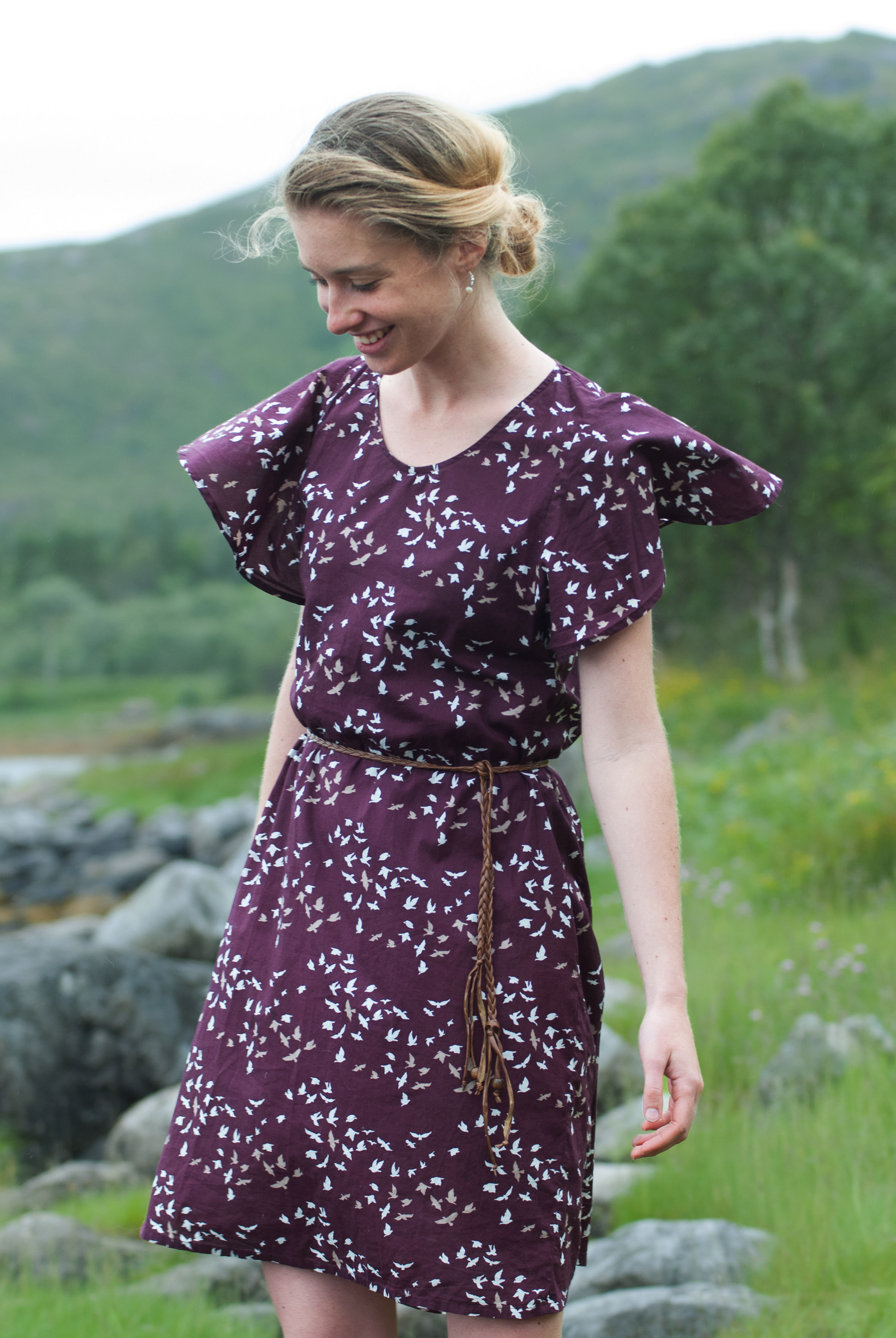 I had to cut the back one more time, but didn't have quite enough of the fabric. I had to add a little triangle to one lower corner. It's not really showing, since I actually pattern matched (!!) the triangle to the main fabric piece. I am not sure if I'd have the patience to pattern match a fabric like that today, to be honest…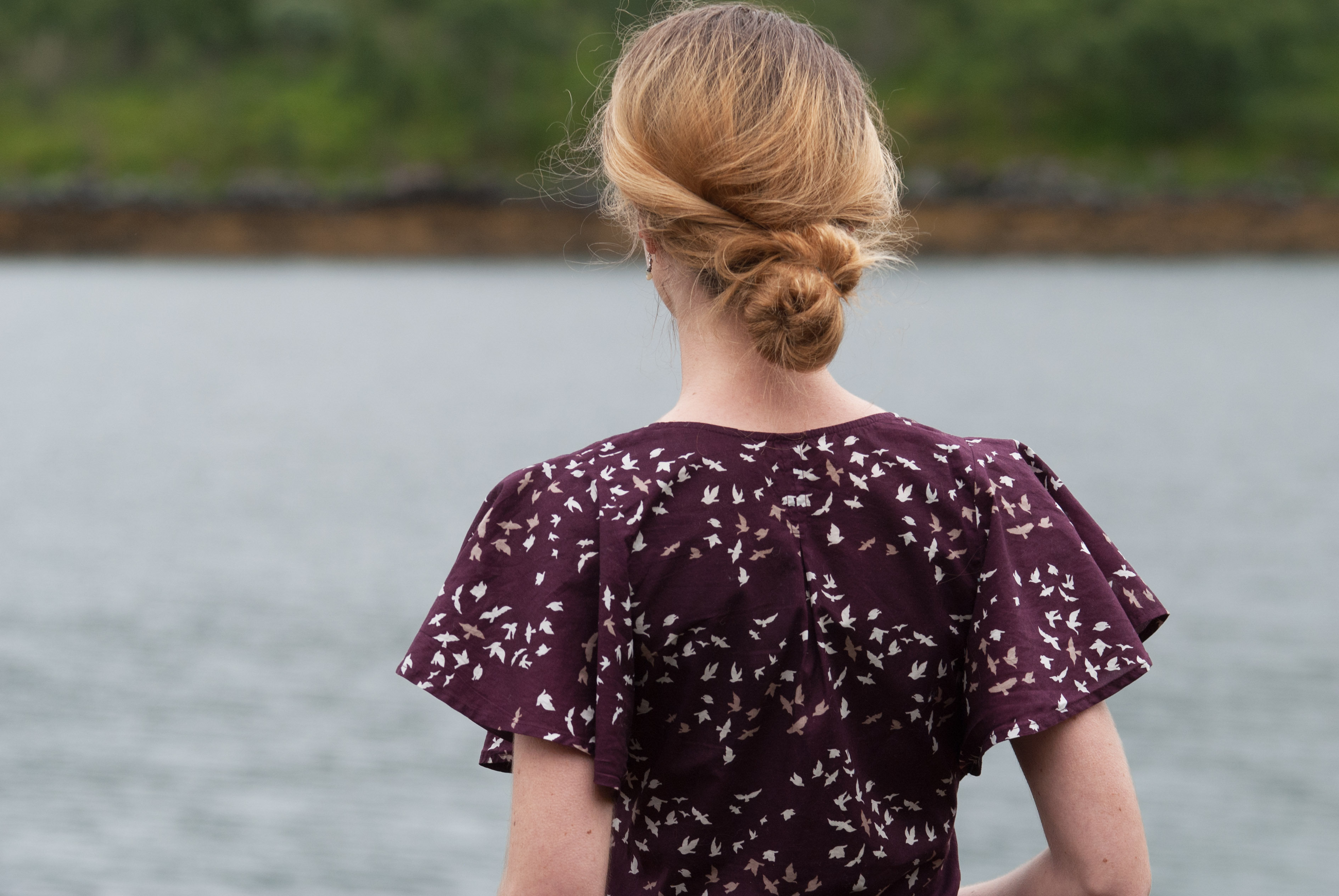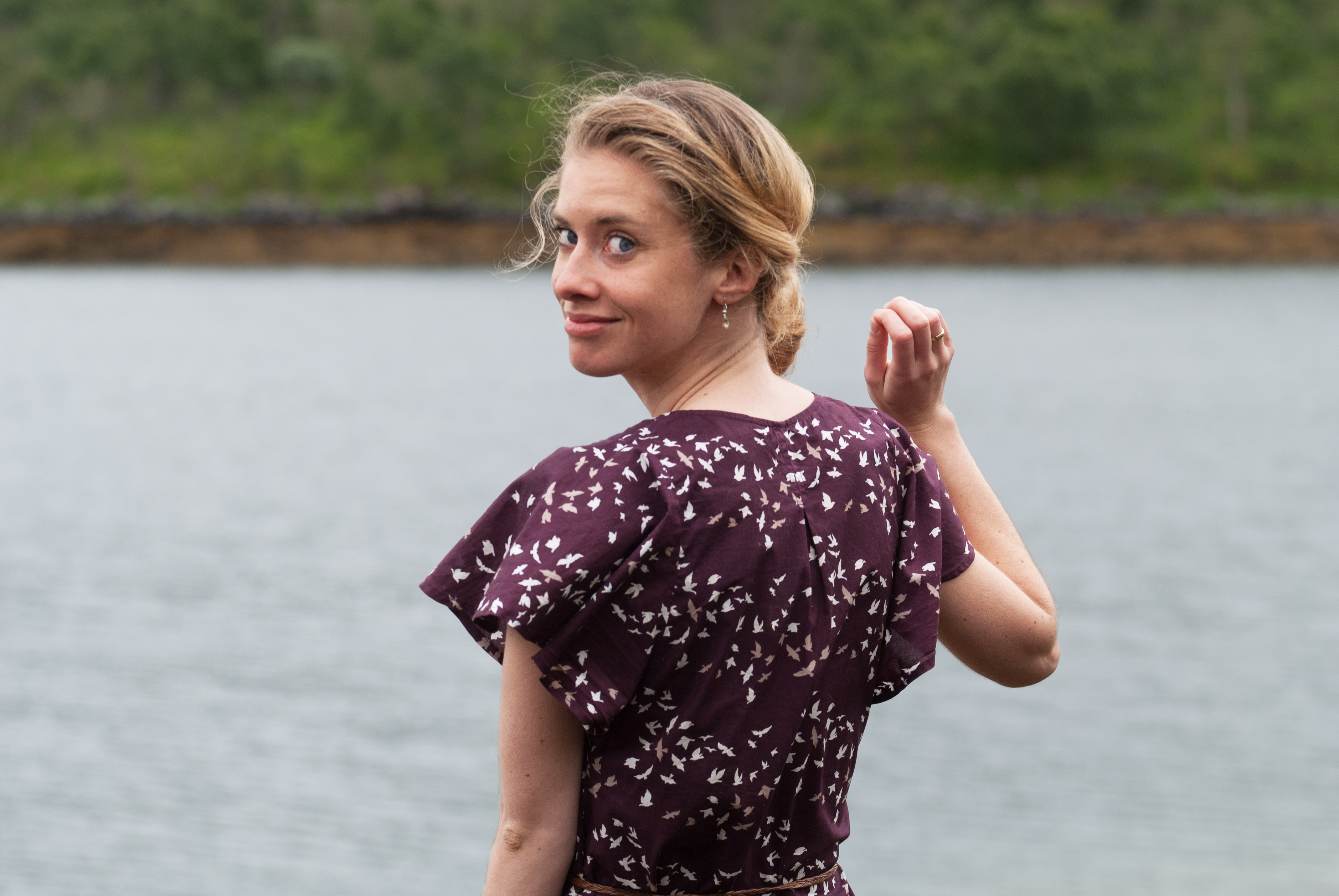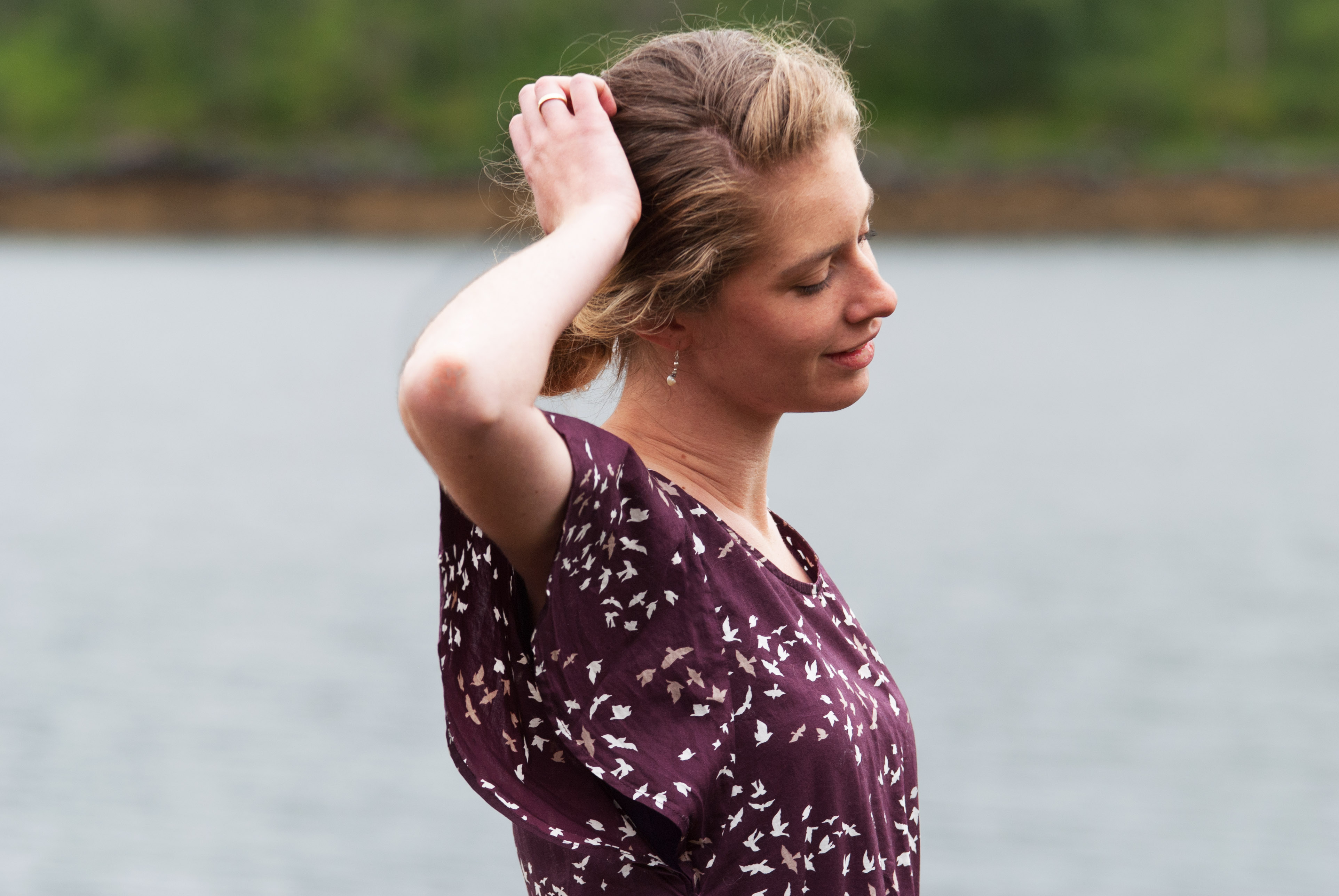 Otherwise I remember having a some trouble hemming the round sleeves and the neckline, you can see that the neckline is a little wrinkled. And I have no idea whether the hemline is even even!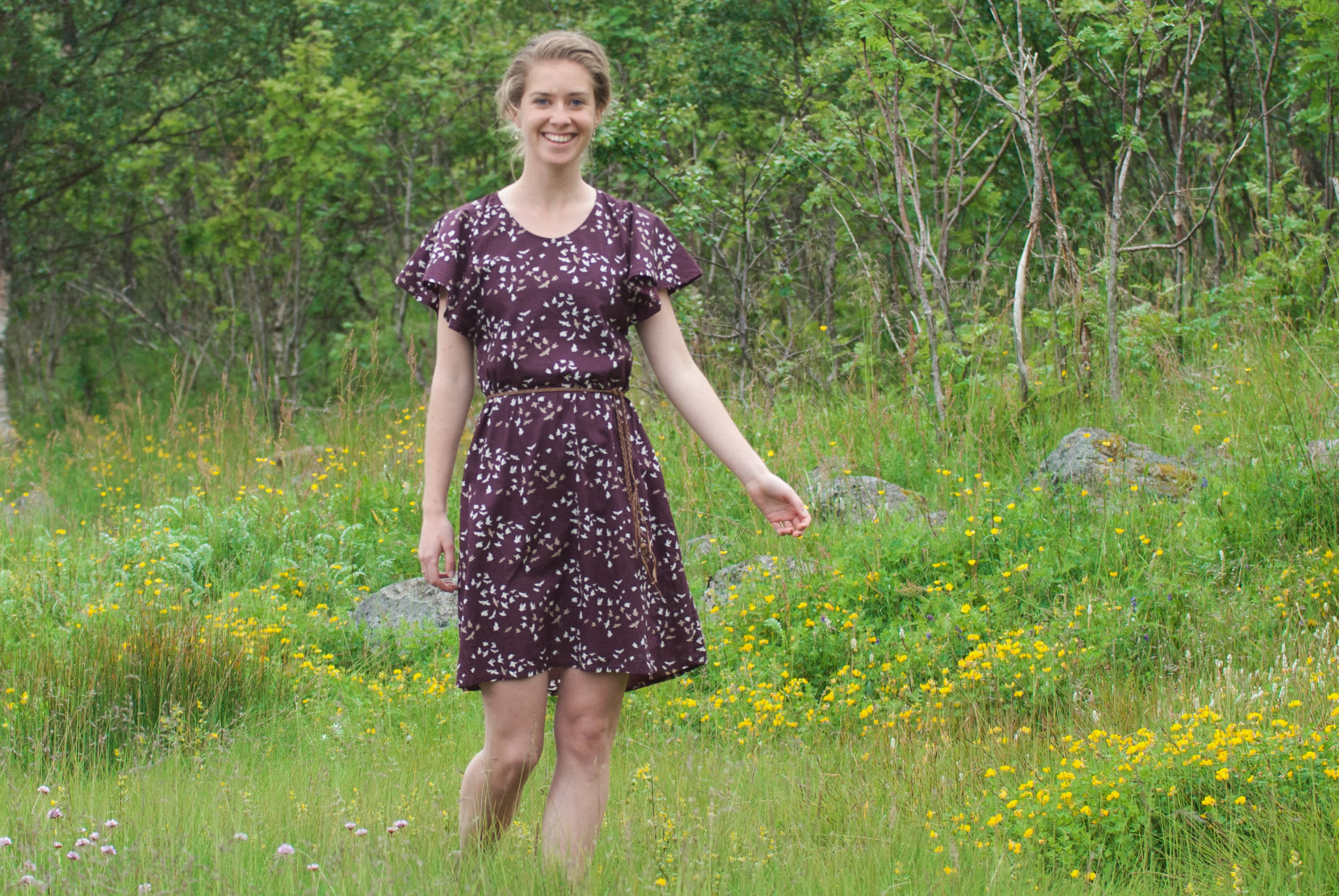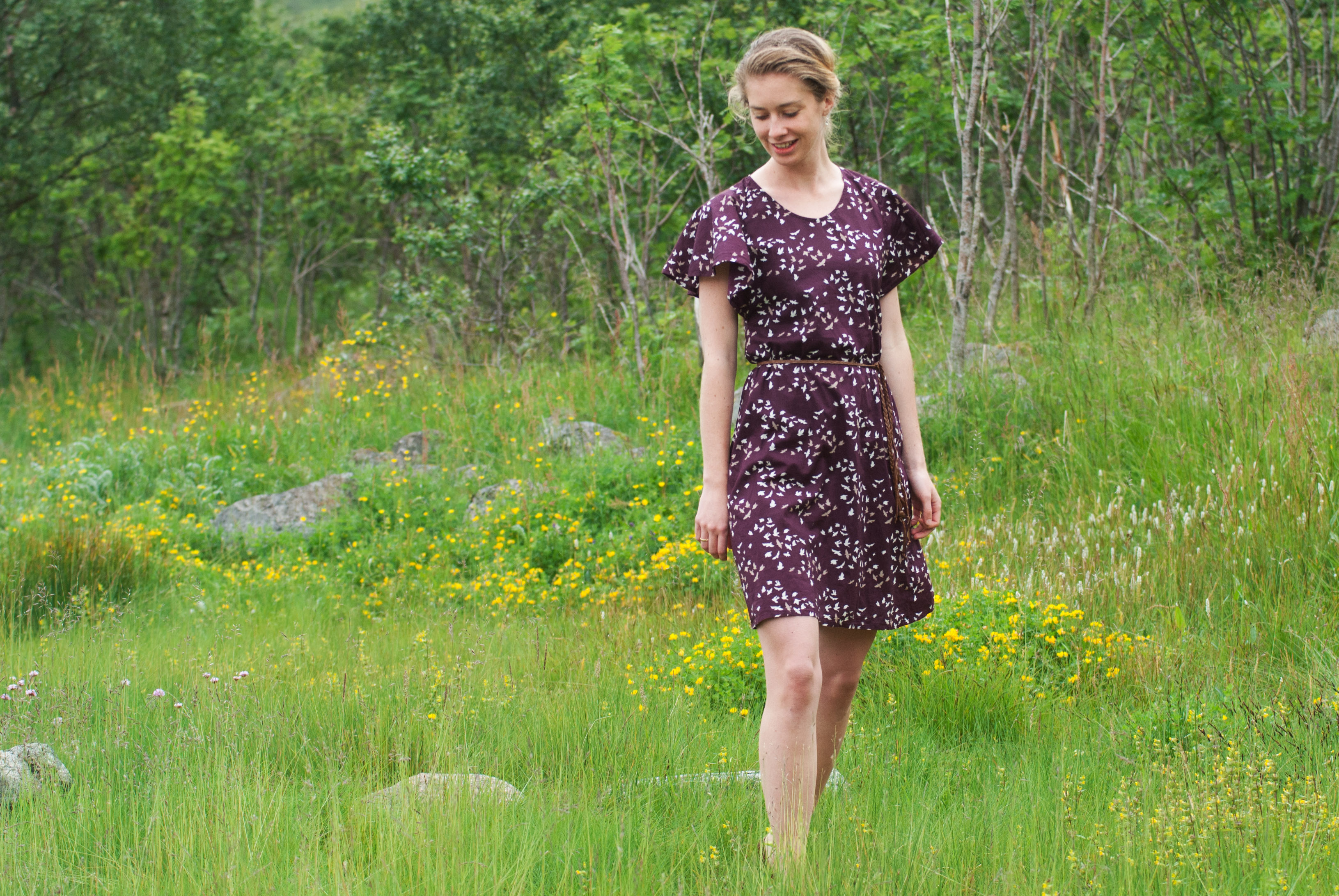 But nevertheless – this is a dress that I've been wearing a lot. It's a great reminder of the fact that not everything as to be flawless to be worn a lot at to be a favourite. And I'm so glad I could finally share it with you!