I'm finally getting around to showing you my second Asta Dress by Wardrobe By Me! I wanted to show you this dress as soon as I made it, but January and February have been very busy, sewing wise, and with six blog posts in January and three blog posts during the first nine days of February, there wasn't any room for more blog posts. But I finally found a little gap in my blog post schedule, and choosing the Asta for this gap was the easiest decision ever.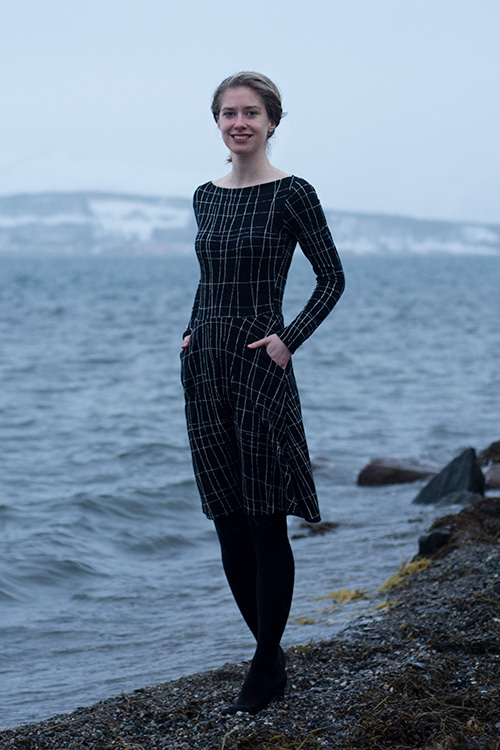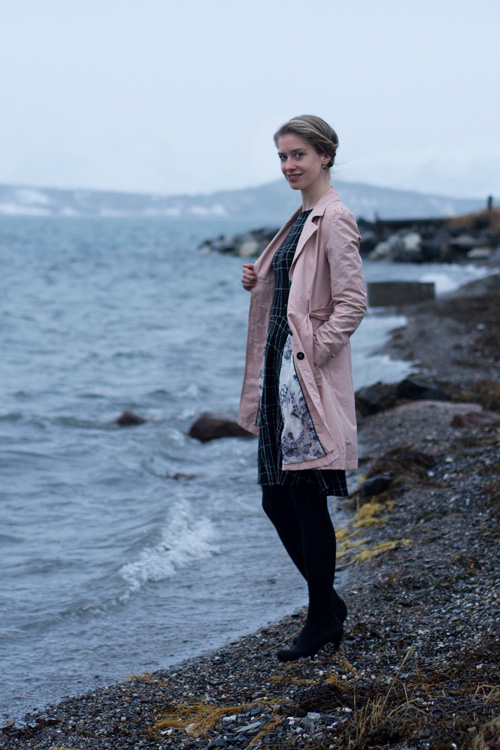 My second Asta is made of a super soft and slightly thicker merino wool Jersey from Käpynen, bought at Stoffbutikken. It's heavier than most jerseys, but not a real jacquard, either. It's incredibly comfortable to wear, and I love how wearing wool makes me always feel comfortable – not too warm and not too cold.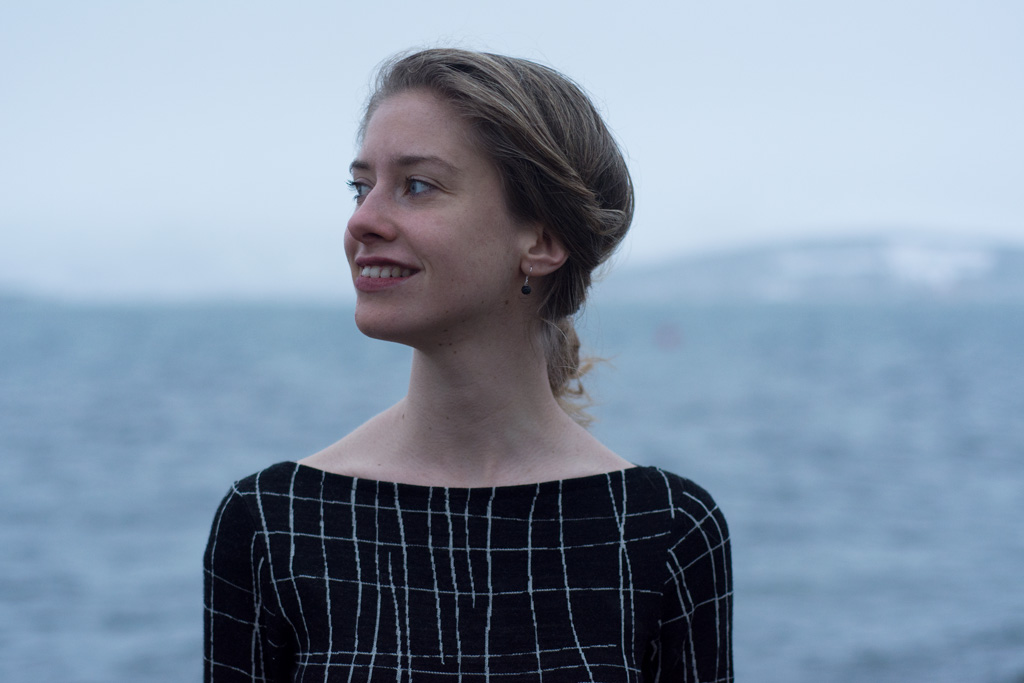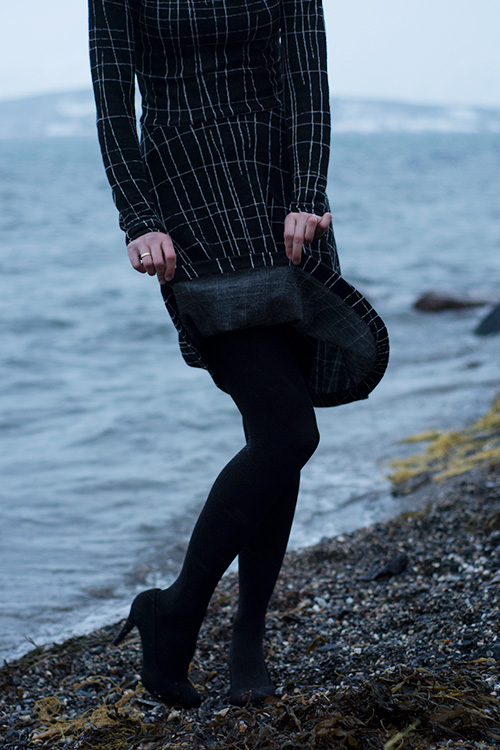 When I showed you my first Asta dress, I wrote that the shoulder seams weren't sitting right at the edge of my shoulder. I solved the problem by using this tutorial by Itch to Stitch, showing how to do a broad shoulder adjustment. It took some time before my fitting skills were good enough to realize I often need a broad shoulder adjustment, but I do these quite regularly by now. Another thing I am starting to realize is that I think I might consider doing forward shoulder adjustments, too – my shoulder seams seem often to sit slightly further to the back than they should. It's not a big deal, but now that I see the issue, it's hard to let it go!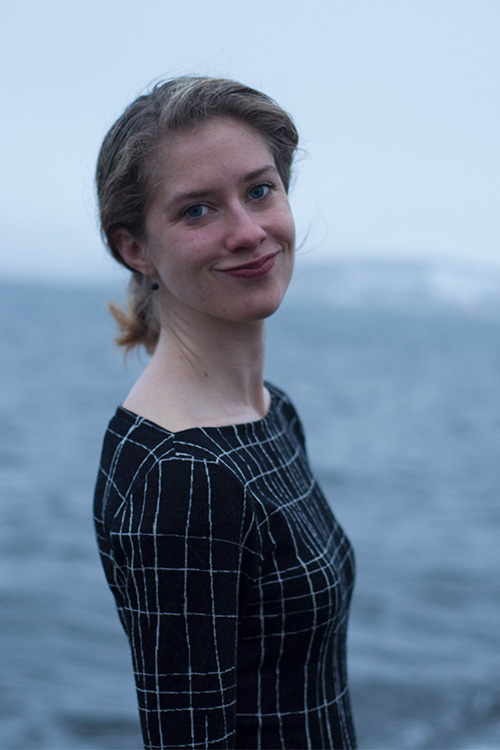 I love wide boat necks and wanted to widen the neckline, too, since I was widening the shoulder seams. I just re-drew the neckline closer to the edge of the shoulder seam, taking care not to change the angle or the length of the neckline seam allowance. It worked perfectly, and I love the neckline the way it is now!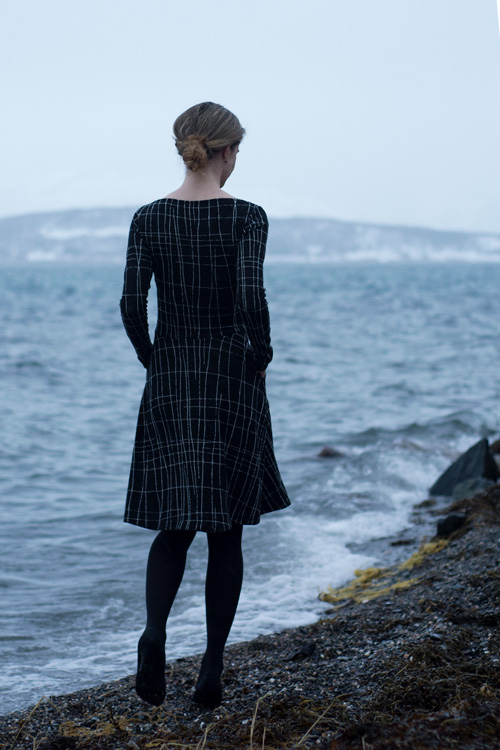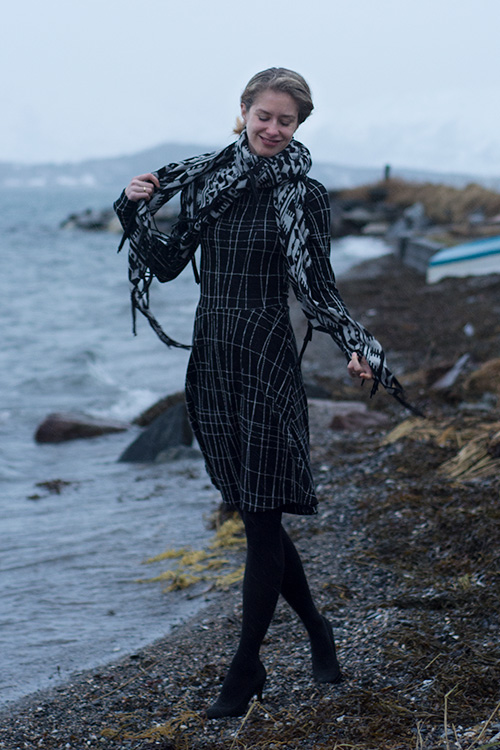 I'm not going to go into all the details regarding the Asta dress, you can read about it in my previous blog post. But as you might remember, I skipped the pockets on my first dress – my second dress, however, has pockets. But instead of sewing them on top of the skirt, as intended, I sewed them to the inside of the skirt – this looks, in my opinion, a little more polished, and I'm less afraid of the pockets looking bulky. I am very pleased with the result, especially because the stitching pretty much disappears in the fabric! It's a pretty easy hack, but I'll actually post a tutorial on how to do this tomorrow.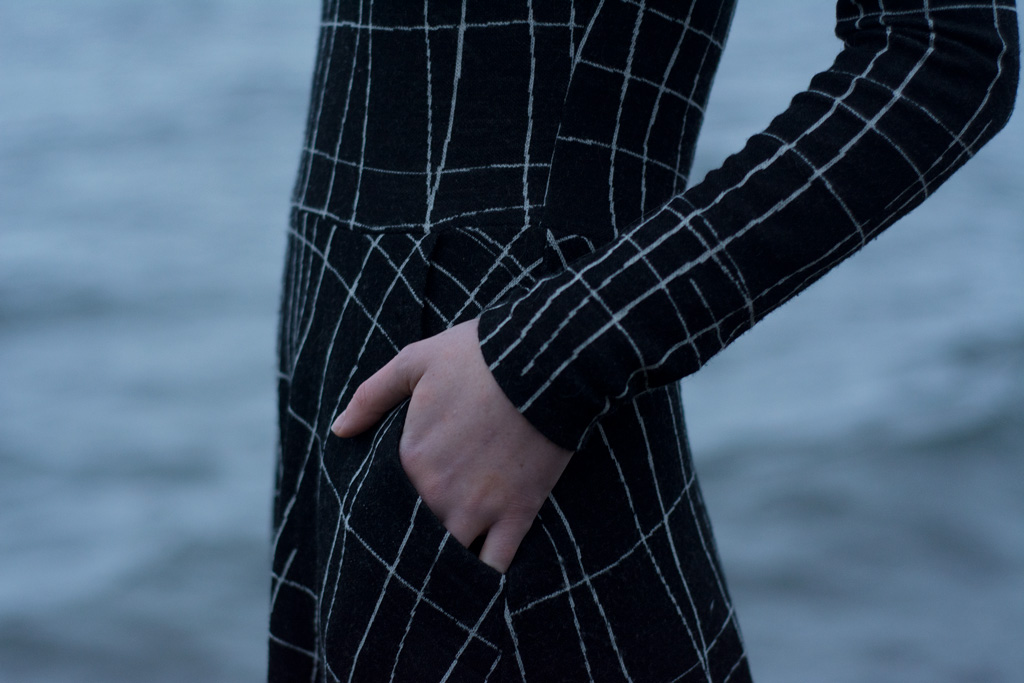 I'm pretty sure you didn't expect me to own a pink coat, did you? I'm not wearing it that often, for obvious reasons, and it's definitely not home sewn, but I LOVE how feminine and flirty it looks, and how the gathered lower part gives it a little bit of a 50s vibe. And since it was actually raining pretty heavily while we were taking these pics, I thought this was the perfect opportunity to show you how I style my Asta.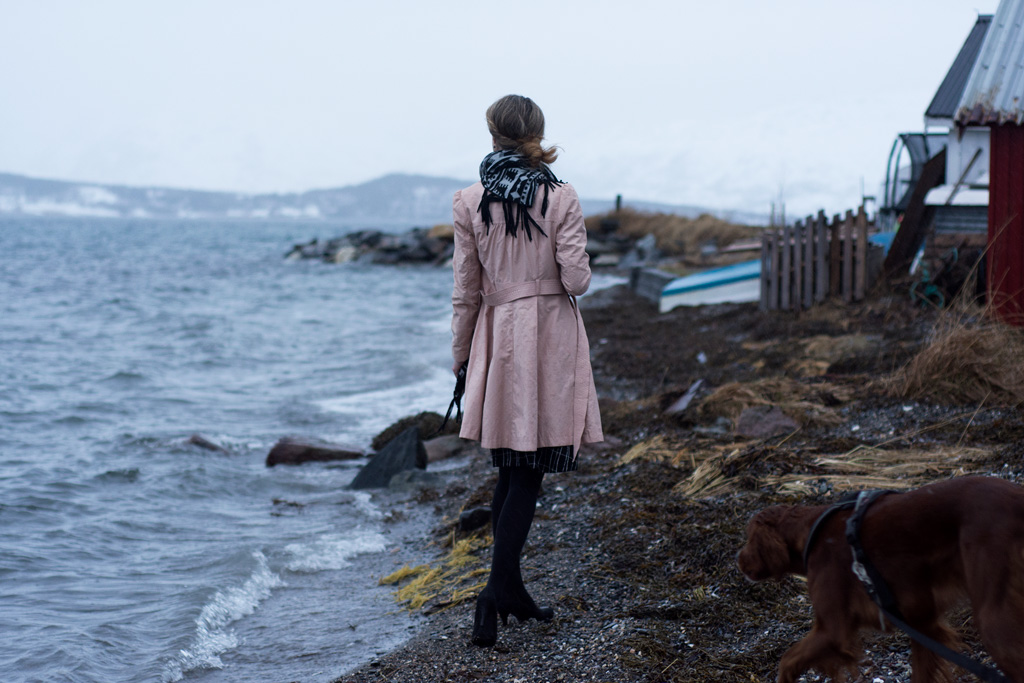 You can buy your copy of the Asta here, and there are many pretty examples of this versatile dress in the Wardrobe By Me pattern support group!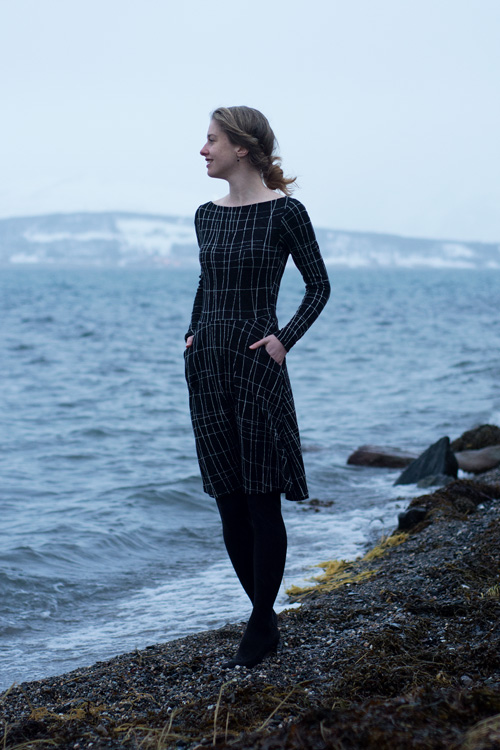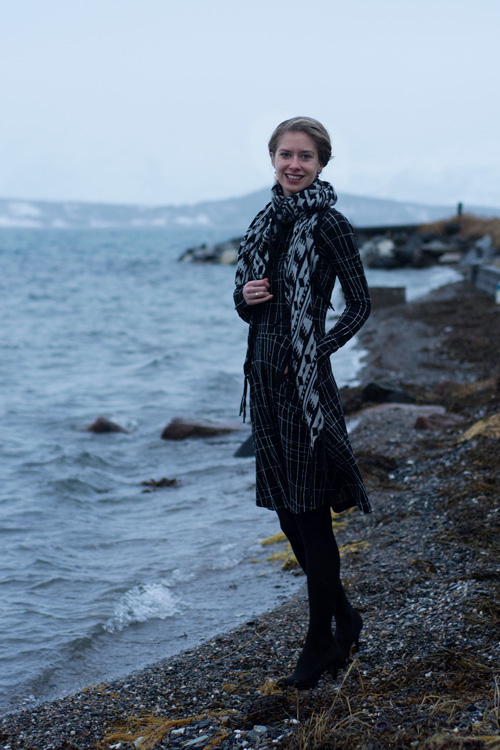 – This blog post contains affiliate links. However, all opinions are, as always, my own. –