I made this Twist (it) Blouse by schneidernmeistern a while back, I think in September, but I didn't get around blogging about it – although I'm wearing it a lot! I wanted to show you this blouse back in October when Annika from Näh-Connection released the English translation of the pattern, but as you might have read, October didn't turn out as expected and here we are, three months later, with a still un-blogged blouse. The fun thing about this blouse is that it's made of just one main piece and can be worn both ways. It wasn't love at first sight for me, but definitely love at first try.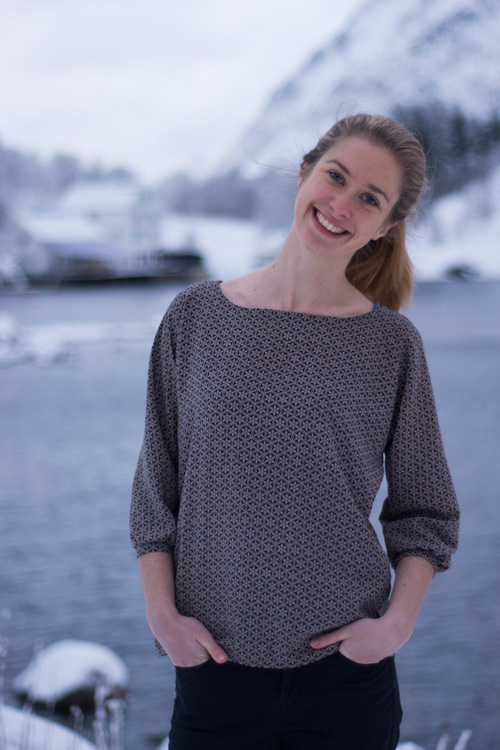 I made this blouse of super flowy rayon I bought a while back from Imagine Gnats, and the fabric is a big reason why I love this blouse so much. It doesn't wrinkle at all! I'm not sure what kind of rayon this is, but it feels nearly like silk and I don't have to iron it all. Combined with the pretty and sleek neckline, finished with a facing, and the bands at the sleeves this blouse has all the qualities to make it a go-to garment for work.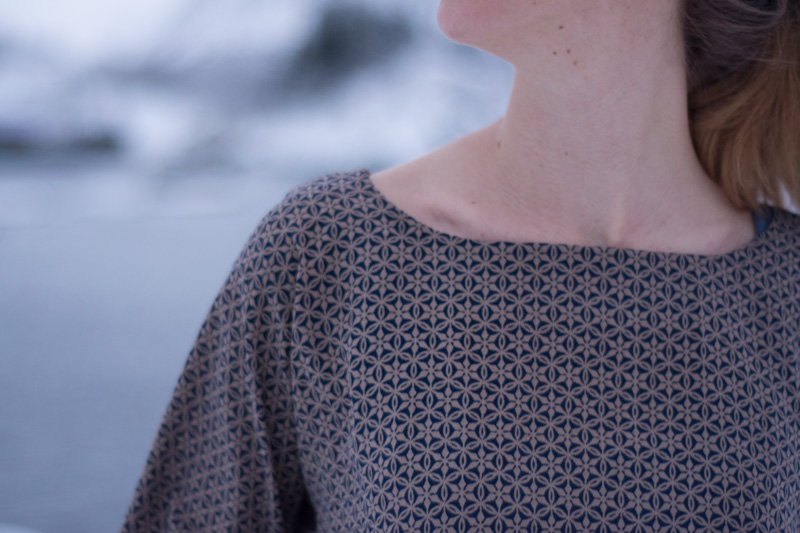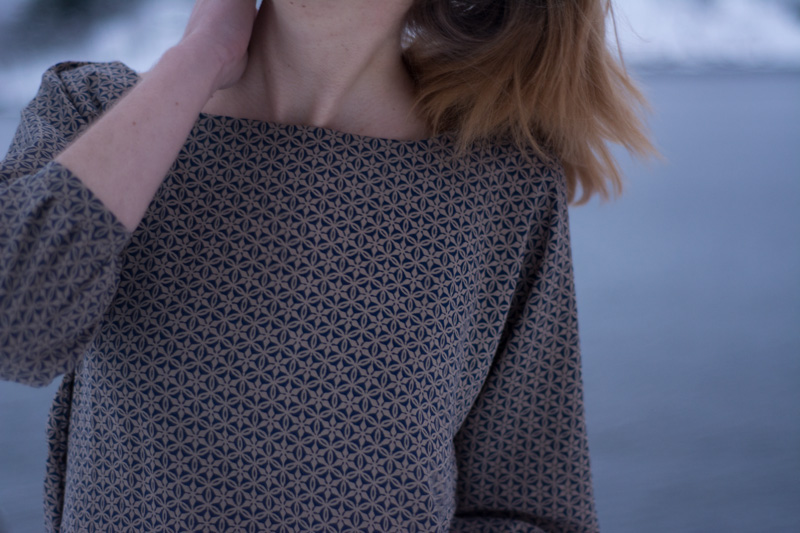 As I wrote before, this blouse is cut of just one piece, plus bands and facing. That means that you end up with one seam down the back (or front, if the blouse is worn the other way) and side seams. If my fabric had been easier to work with, this would have been a super quick project. But you can't have it all, right? Fabrics that are amazing to wear are not always as amazing to sew! Just have a look at my next project on the Melly Sews blog (coming on Friday!) – lovely fabric to wear, not so lovely to sew.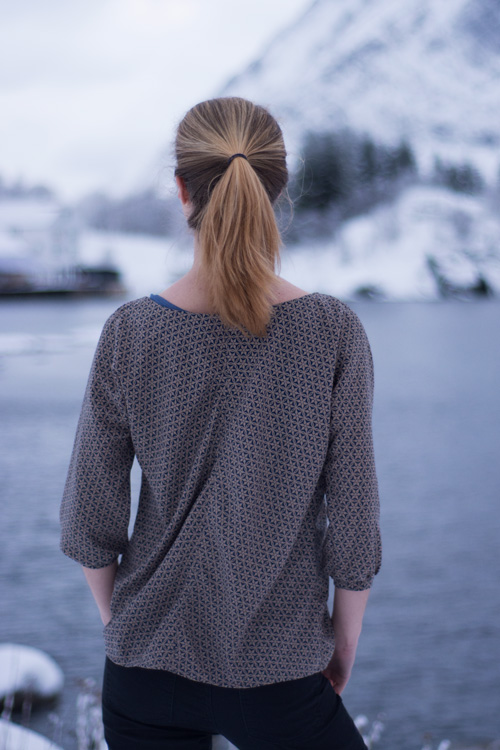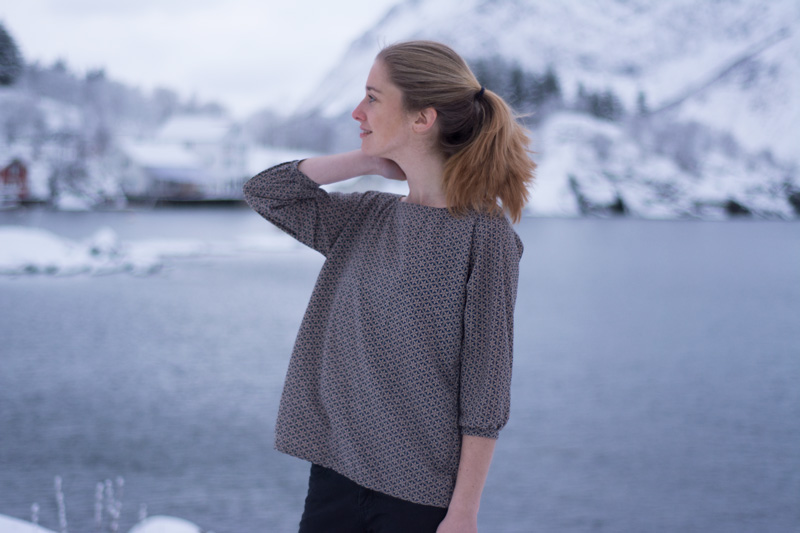 I think the fabric was also the reason for the wrinkles I got around the back seam. I tried to remove them by topstitching the seam, but that actually made it worse. That bad that it actually started to look intentional! So I'm wearing this blouse with pride, just thinking that the back seam was supposed to look like this. And while being at work I often combine this blouse with a blazer anyway.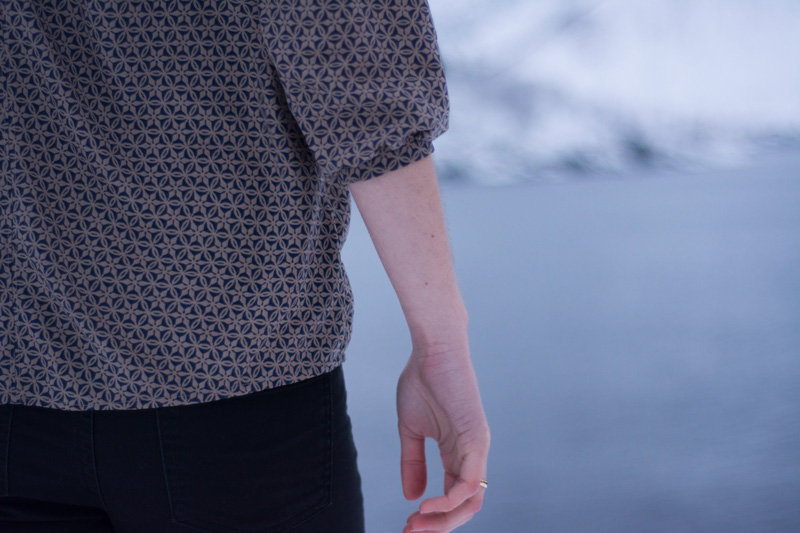 I think I should really make some more Twist (it) Blouses! In case you don't have the pattern yet, you can buy it here, or here, in case you're German speaking.