Do you remember the fabulous Rushcutter Dress Emily from In The Folds, released about a year ago? It was part of the Indiesew Spring Collection this year and I blogged about my pink version here.
The special thing about Emily's patterns is the totally unique design. Emily loves playing with different shapes – the Rushcutter already made this quite clear, and her new pattern, the Acton Dress, is at the least as special.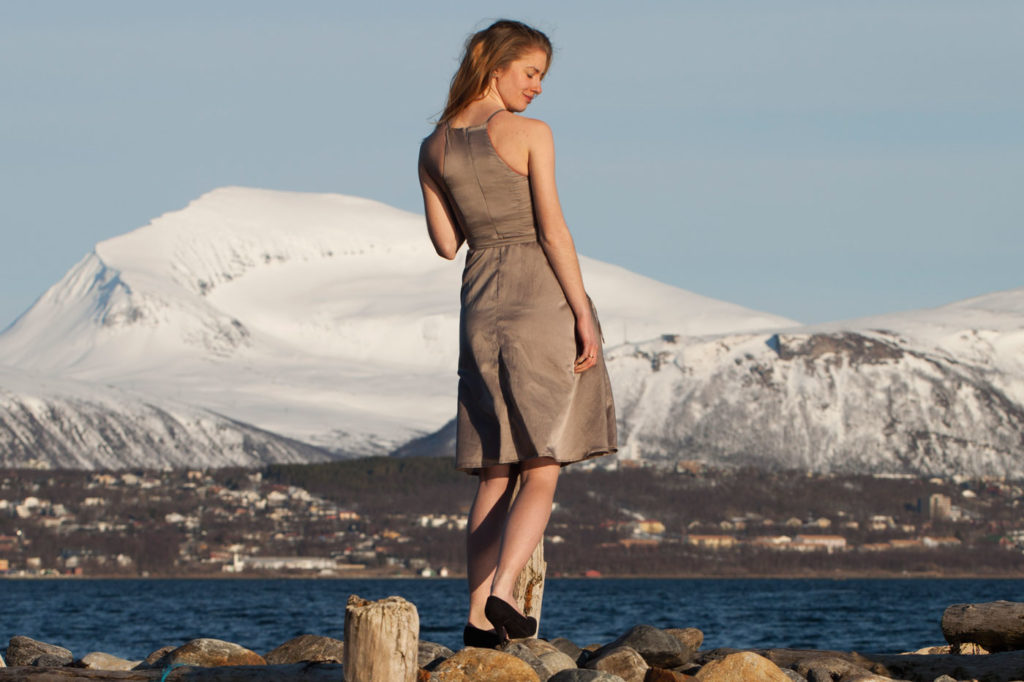 The Acton dress comes with two skirts and two alternatives for the bodice: View A is the version I would call more "normal" – a fitted bodice with a low back and thin straps and an A-line skirt. View B, the version I made, has a fitted bodice with a high racer back and a totally unique lined wrap skirt.
The skirt isn't your usual wrap skirt, but a closed skirt with wide side panels that can be wrapped to the front or back. It's a little more complicated to sew, but the extra time is well worth it.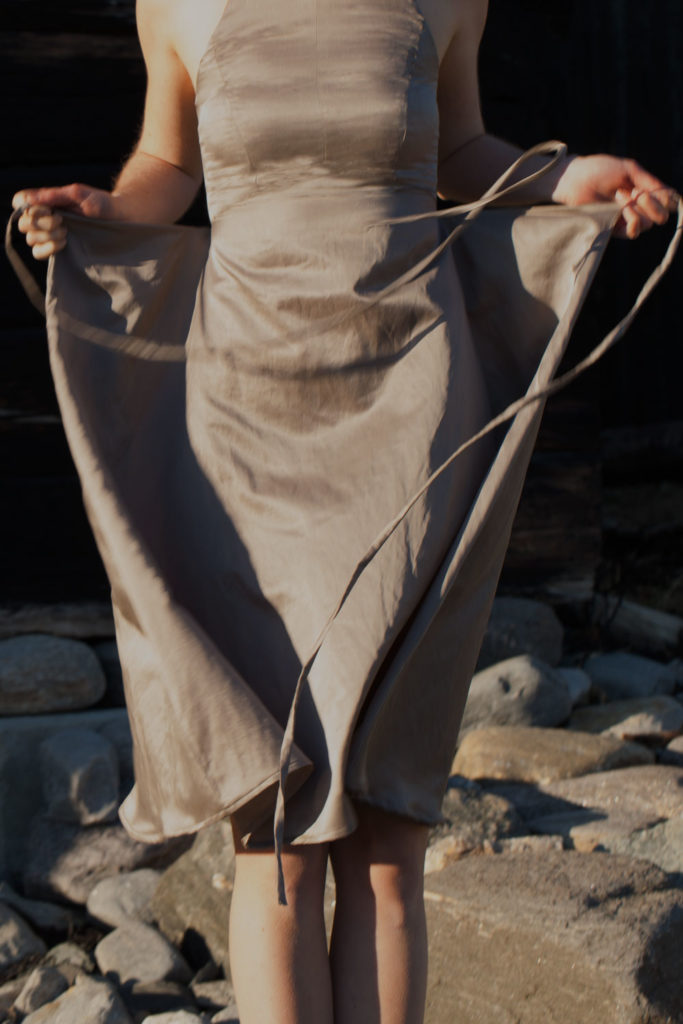 Both bodices are fully lined and have princess seams and several panels, making for some visual interest. And the panels are perfect for playing with stripes! Just have a look at the red version on the In The Folds blog!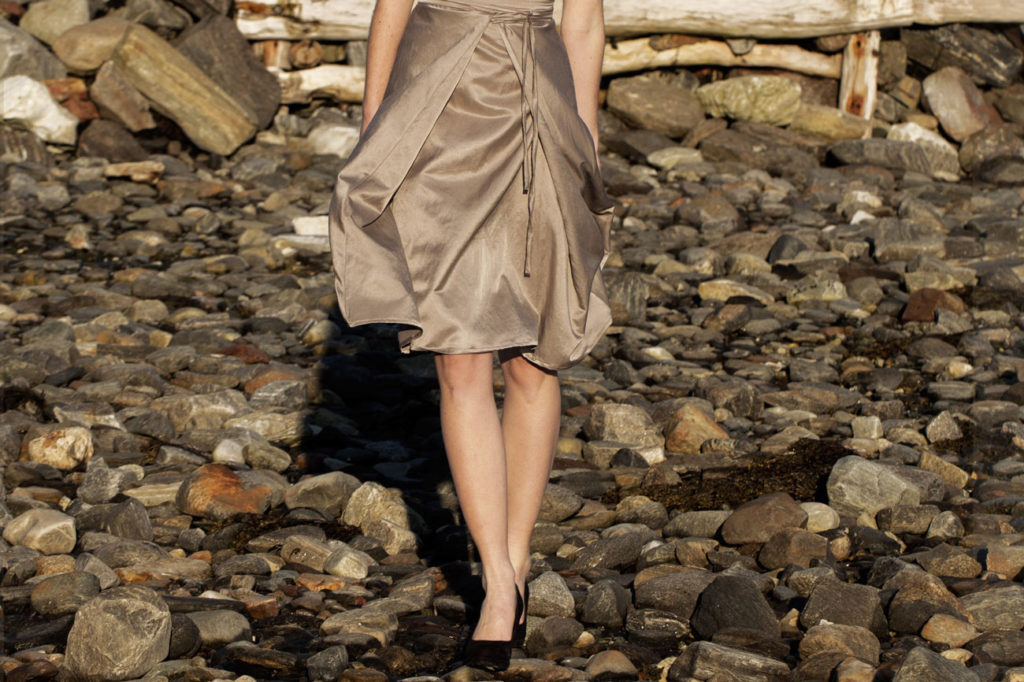 I didn't choose the easiest fabric to work with for my Acton Dress: It's made of a cotton silk blend from Imagine Gnats – and although it's much easier to work with than pure silk, I still had some trouble with puckering. And I think it's safe to say that I should have chosen to make the bodice one size bigger. It fits, but it's not that flattering and really tight. This dress has deserved so much better! But that's ok, it was a test garment, after all – and I'm really eager to make a new Acton, this time one size bigger and using something a little easier to work with – maybe a soft double gauze?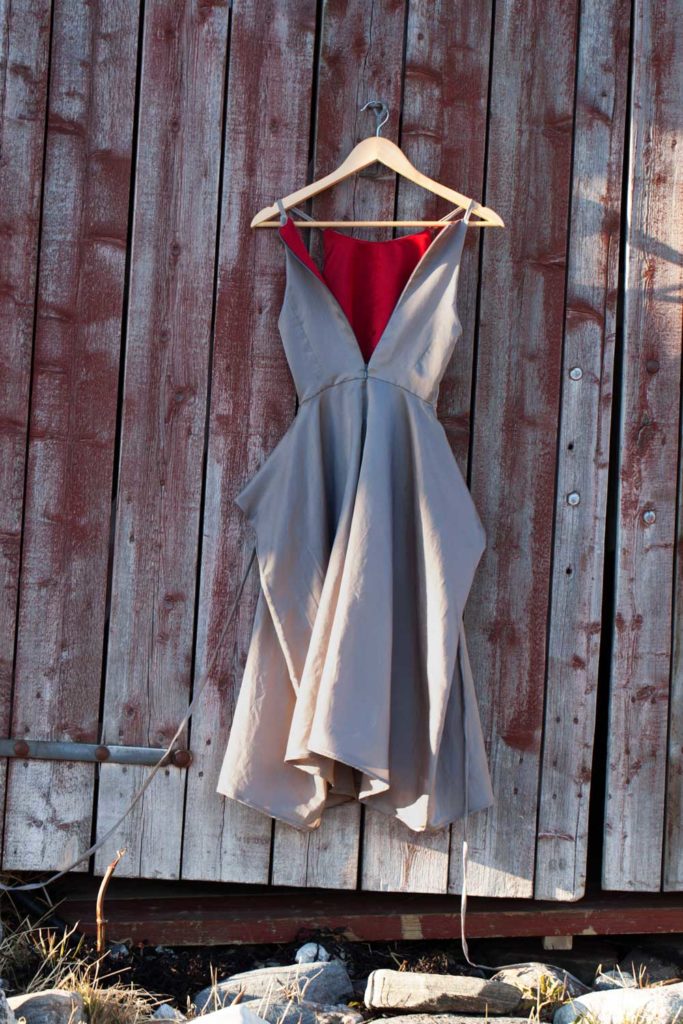 While view A is a lovely casual dress, I'm a big fan of view B. The back and the skirt are just fabulous! Although it's nearly impossible to zip the dress up on your own. But on the other hand – having a fabulous dress is more important than being able to zip it up on your own, isn't it?
A big change from Emily's last pattern is the fact that she decided to illustrate the pattern instructions, instead of photographing the instructions. I think she's planning on doing a sew-along, too – so now you're going to have the best of both worlds!
Head over to In The Folds to have a look at Emily's versions and to buy the pattern!