The release of the Taos Top is very special to me, since it is my dear friend Leslie's first pattern. Leslie just turned her blog Threadbear Garments from just a blog into one of the small indie pattern companies we know and love.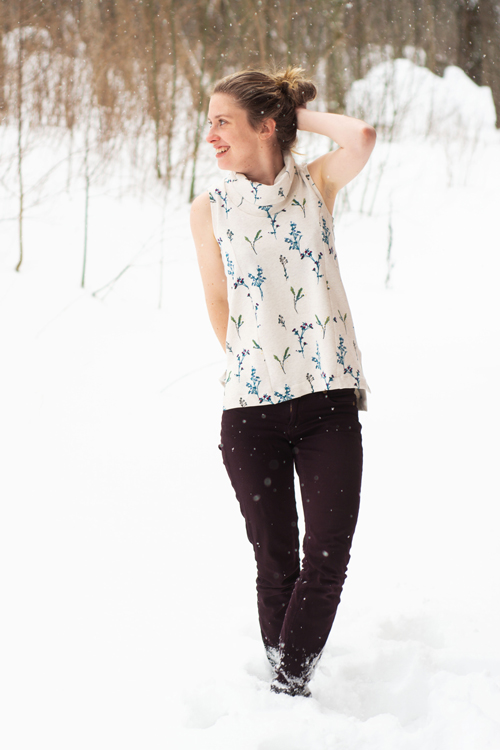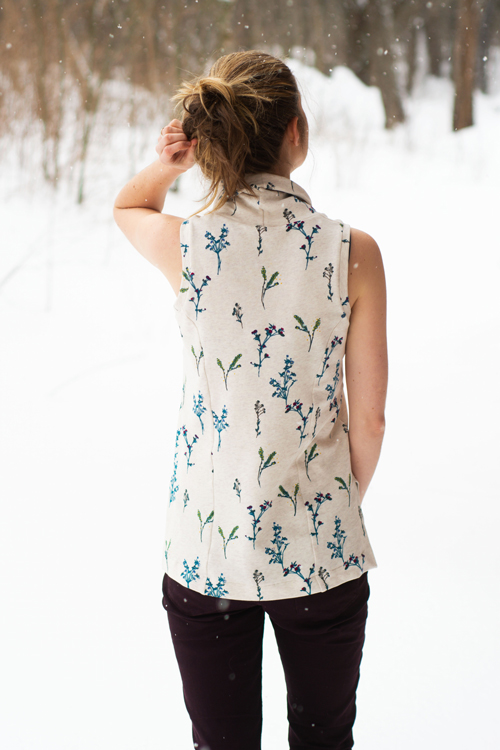 I met Leslie a couple of years ago, when she just started sewing. I can't really remember how – maybe she commented on instagram? Anyway, I went to her feed and loved every pic she had posted. A while later, on May 21, 2016, to be exact, we had our first conversation on instagram. Surprisingly enough it was about fabric. Leslie wrote: "Also, I just want to say that I hope we get to pattern test together some time!" Oh, had we known then how many tests we would do together, and that in the end I would test her first pattern!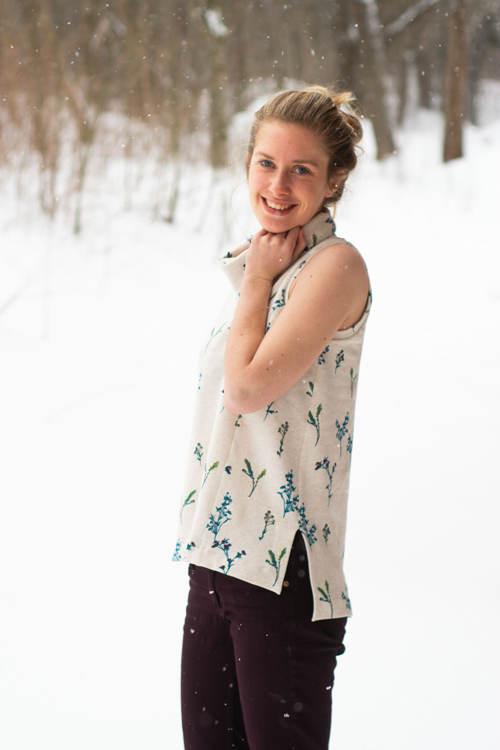 In spring 2017, Leslie asked me to spend a weekend with her and some other sewing bloggers in Denver, and even though it sounded crazy to fly to the US for under a week (read about my trip over here!), I couldn't say no. Meeting Leslie and the others was so great and I am extremly greatful for this experience. The year after, Leslie made the long trip to Northern Norway (read about it over here!), together with Allie from Indiesew. We had so much fun and I can't even begin to put into words how much I appreciate that Leslie's first longer trip alone after having kids was to visit me.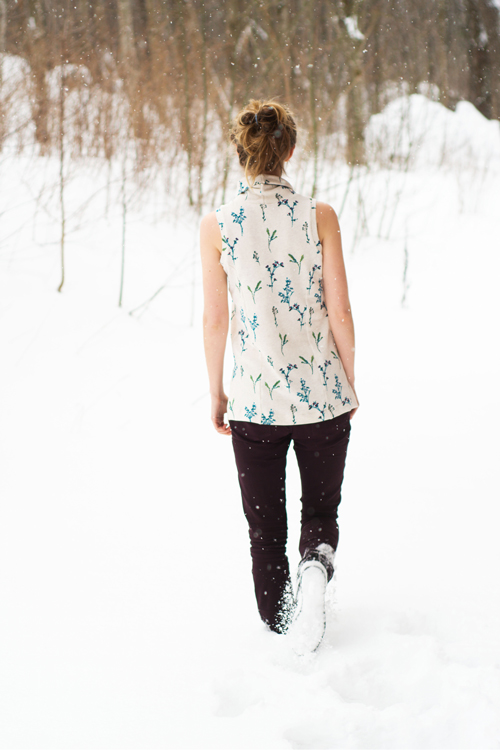 Knowing this back story you can imagine how excited I am to see Leslie launch her own pattern company. Leslie is friends with some of the most thorough and dedicated indie designers we have in our community – if you like the thoroughness of the patterns from Hey June, Chalk and Notch or Alina Design Co., I know you will love Leslie's patterns.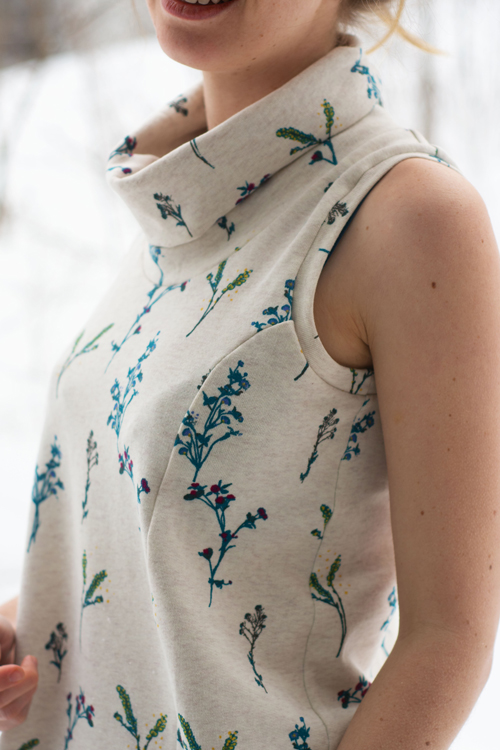 The Taos Top is a sleeveless knit top that comes in two versions: one with a short mockturtle neck and a regular hem and the other one with a cowl and a high-low hem with mitred corners. The top features princess seams at the front and back – ideal for colourblocking! It's designed for mid-weight knits with some stretch. Should you choose very thin and stretchy knits, you might want to size down.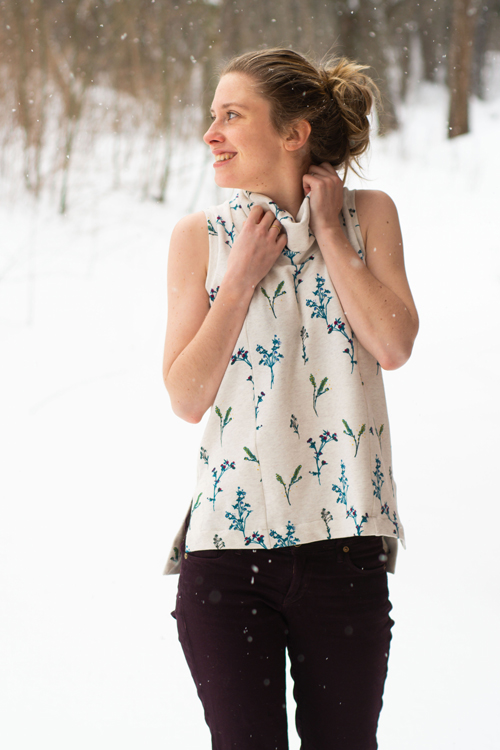 I made view B of the top, using a soft French Terry – leftovers from this dress I made a while back. It was a rather quick make, easily done with my serger. It's important to keep in mind that this is the first tester's version and the pattern has since been slightly modified. You might see a little bit of gaping at the armholes, but this has since been optimized.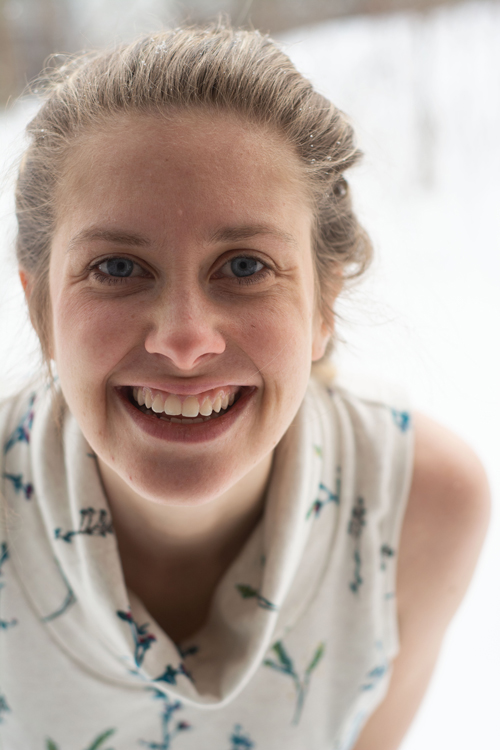 I didn't modify the pattern and made a straight size 2, only adding 2 cm in length, which is a regular adjustment for me. My measurements were somewhere in between 2 and 4, but the top is a little roomy, so if your fabric has enough stretch, you might be able to size down.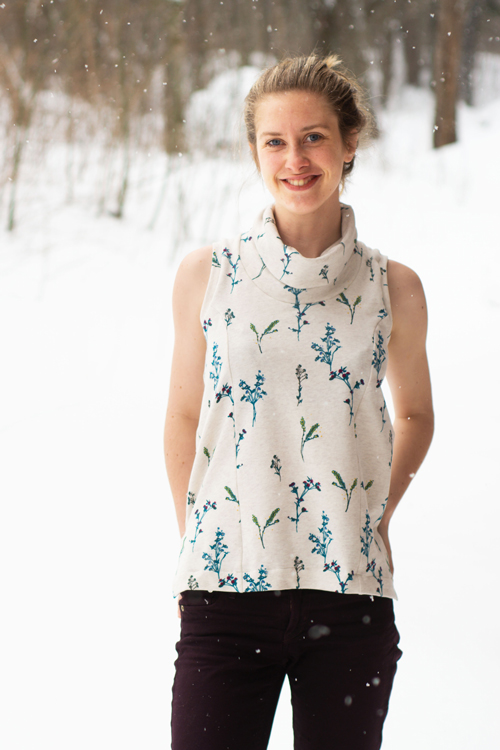 You can buy the Taos Top over here – and check out Leslie's blog in a few days, there will be a pattern tester round-up with lots of inspiration. Until then you can find a lot of inspiration on instagram, using the hashtag #taostop. Make sure to keep an eye out for future Threadbear Patterns – I am sure Leslie has lots of great things in her mind!