When I got this beautiful sweatshirt fabric from Chat Chocolat, I also got some lovely jersey from Chat Chocolat's next collection, Solid As A Rock. Solid As A Rock consists of four sweatshirt fabrics and two jersey fabrics, printed with three different "rock" designs – have a look at the different fabrics here. All fabrics are available as solids, too, and there's matching ribbing.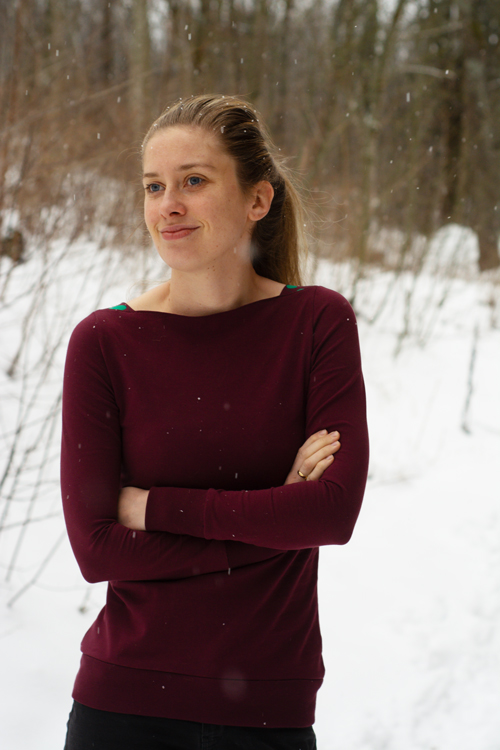 While I chose to highlight the print fabrics last time, I used fabrics from Chat Chocolat, I chose solid fabric this time around. The dark wine red which Véronique, the founder of Chat Chocolat, included in this collection might just be my perfect colour – rich, dark, not boring (in my eyes), suitable for every time of the year. But I wanted to show a little bit of the prints from this collection, too, and chose to sew a top which would allow me to do that while still making a mainly solid outfit.
The pattern I chose is Frau Marlene by Fritzchen Schnittreif.  I already blogged one version here and I actually have another unblogged sweater, too (have a look at the next photo!) – maybe I'll blog about it one day! I just love the little shoulder detail of this pattern. I am not really convinced by the drafting, but it has a simple shape that's easy to change. This time around I actually made the bodice following the shape of the Agnes by Tilly and the Buttons, but making it a little wider. I also shortened the bodice and the sleeves, since I wanted to add ribbing.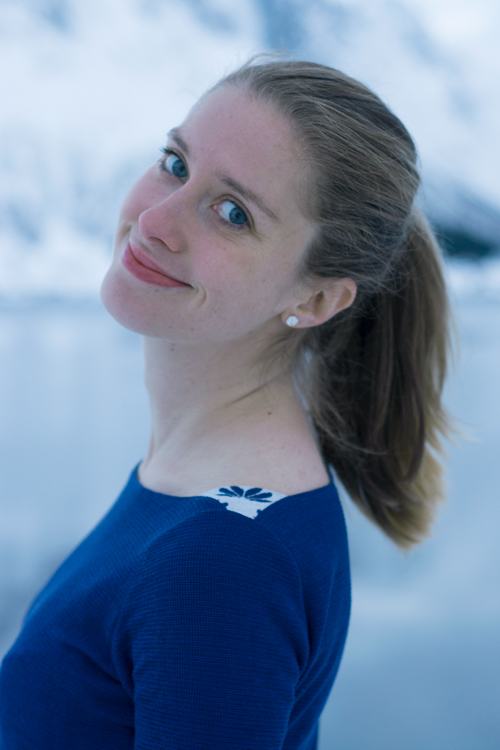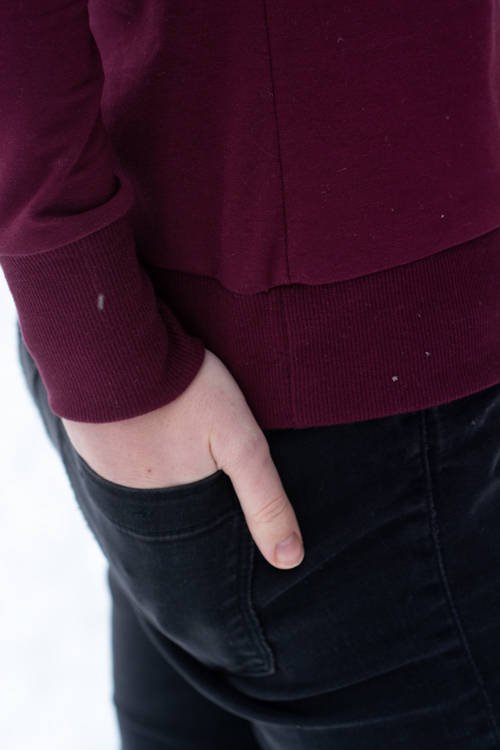 The jersey from Chat Chocolat is of good quality: soft, rather firm and with great recovery. All of that makes it really easy to sew with, too! The Marlene pattern is a basic shirt, with the exception of the shoulder details. Instead of sewing front and back together at the shoulders, the little accent is sewn in between the two main pieces before the sleeve is attached as usual.
I made a little mistake while cutting Frau Marlene: I forgot to add seam allowances! I am so used to patterns that include seam allowances that I simply forgot. It didn't really matter that much, since the fit of the shirt is rather forgiving. The only place it's really showing is at the shoulders. I have rather wide shoulders compared to my slim frame and I often add a little width to the shoulders. Well – I forgot to add width AND I forgot the seam allowance … It's easy to see that the shoulder seem isn't at the edge of my shoulder, as it should. On the other hand: It's still comfortable and the shoulder seams are so far from the edge of my shoulder that it seems intended.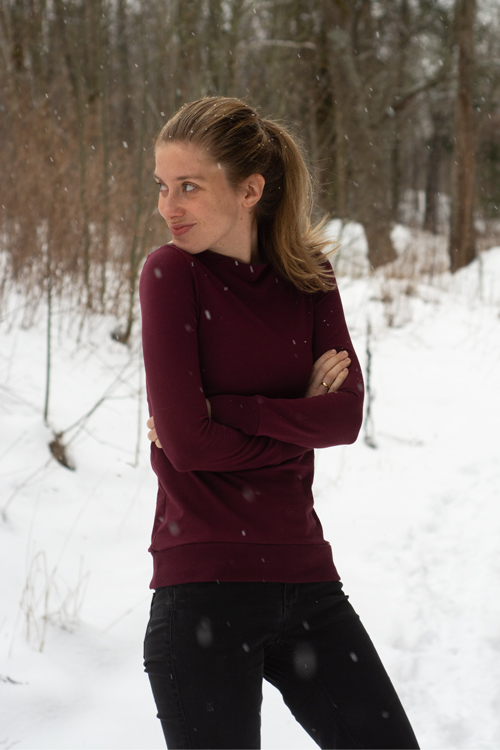 Since it's winter, I chose to add ribbing to the sleeves and the hem instead of hemming the top. I don't know if it's just me, but I like how cozy a garment with ribbing feels! That's all from me today, and for this year, actually. Thank you so much for following along my blog and my journey this year – I am looking forward to 2019 and all the makes to come!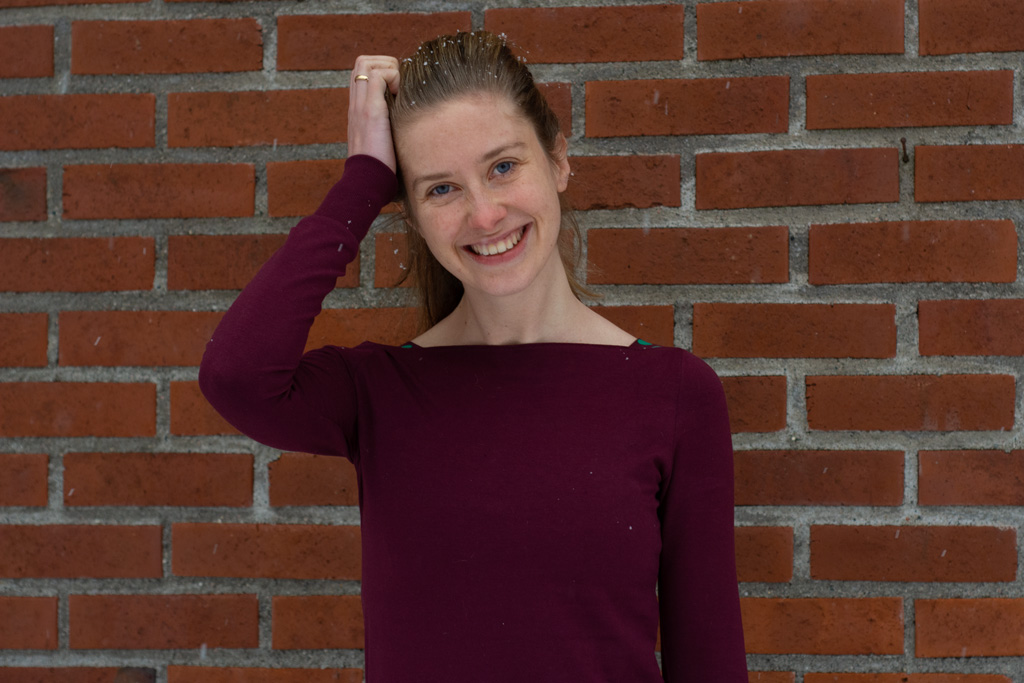 – I got the fabric for this blog post for free. However, all opinions are, as always, my own. –