I've been eyeing the Opal Cardigan by Paprika Patterns for a while, and I especially love the coatigan version Lisa, the pattern designer, has made. She used a super thick natural-coloured wool in a natural with a great texture. I always wanted to copy it, and when Annika from Näh-Connection announced that she would translate the pattern to German as part of her Be Cozy Pattern Bundle, I instantly knew that I wanted to make an Opal Cardigan, and that I wanted to make the long version in a thick fabric, turning it into a coatigan.
I bought a black wool with "bubbles" at Stoff & Stil a while back – I made a Bento Tee for my mum with it and I used the rest to make this Toaster Sweater for the Indiesew Fall Collection 2016. By the way – the Toaster Sweaters I & II are part of the Näh Connection pattern bundle, too!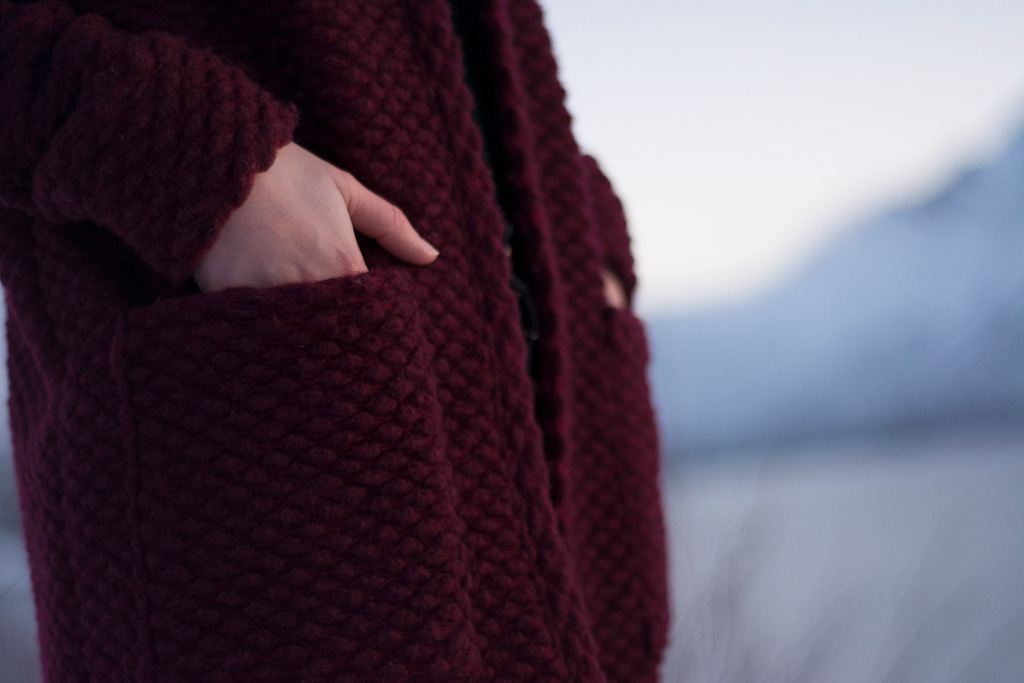 Anyway – you all loved the black textured wool fabric! I knew that the fabric was sold in a burgundy colour and a natural wool colour, too, but never bought it, since it was a little more expensive. But when I planned my Opal Cardigan, I just knew that the burgundy coloured bubble wool was the perfect fabric. And then I realized: Stoff & Stil stopped selling it online! I might have had a minor breakdown, but I knew that the local stores often sell fabrics that aren't sold online anymore. Unfortunately the next Stoff & Stil is 788 km airline distance away, and nearly 1200 km if you're driving. (Yes, we have many fjords that we have to drive around!) I called one of the stores in Oslo to ask if they had the fabric, hoping a colleague could pick it up for me after a conference. But the manager was kind enough to send the fabric to me by mail, which I really didn't expect, since everything that's sold online is sent from the main warehouse in Denmark and the local stores don't have any online stores.  So I owe a big big thank you to the kind lady at the Oslo city centre store!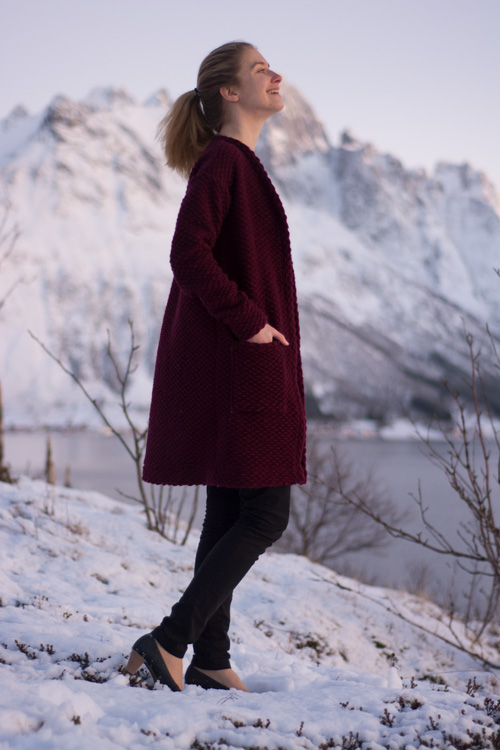 I made the longest version of the Opal Cardigan, but shortened it a little before hemming, since I didn't want it to go all the way to my knees. There are two V-neck options included in the pattern, one deeper and less round, and one that's a little higher and rounder. I chose the second option. There's also a "regular" cardigan neckline, which actually is the original neckline, while the V-neck options are add-ons. I think the V-neck options work better for coatigans made of heavy fabrics, since I'm not sure if the neckline would lie nicely using the regular neckline.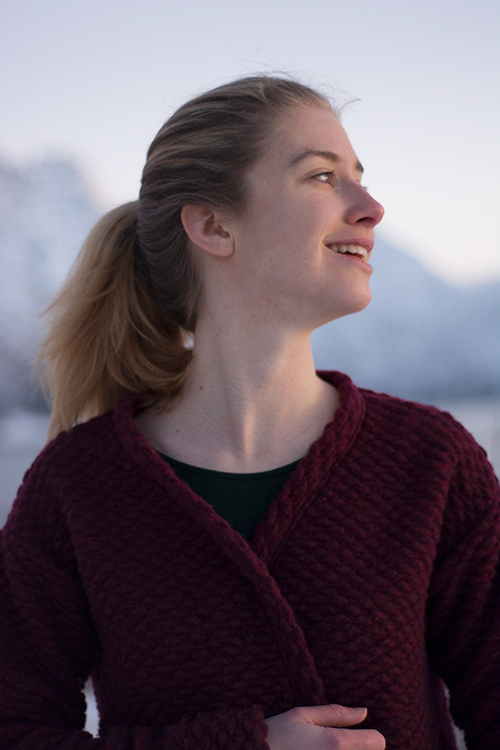 I didn't modify the pattern in any way, other than using three pieces of binding for the front and neckline, instead of two pieces. The only reason for that was that my binding pieces ended up too short – totally my fault. I didn't want to re-cut everything, so I just added a short binding piece in between the two long strips of binding.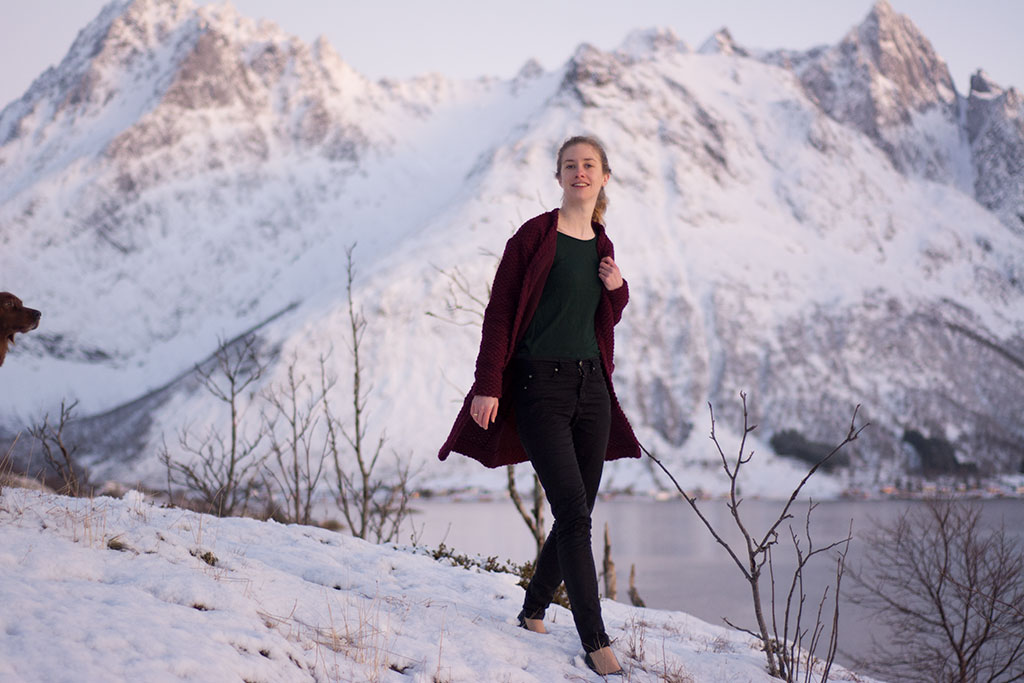 I was a little concerned that my fabric might stretch out, since it's so heavy. I decided to add clear elastic to the shoulder seams, and to the whole length of the back neckline. I have worn my coatigan a ton by now (I made it before christmas!), and I think stabilizing those seams worked perfectly.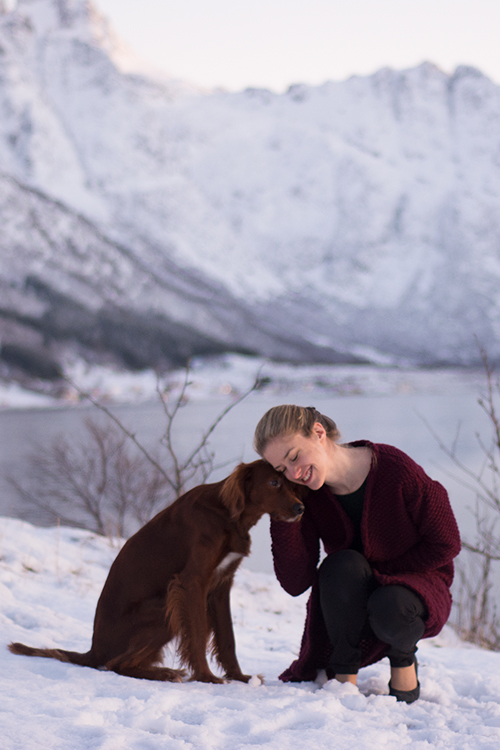 As I have been wearing my Opal Coatigan that much it has started to pill a little by now – luckily I took the pics right after making it! I'm not sure if that's a sign for me wearing my coatigan too much or if the wool fabric might not have the best quality!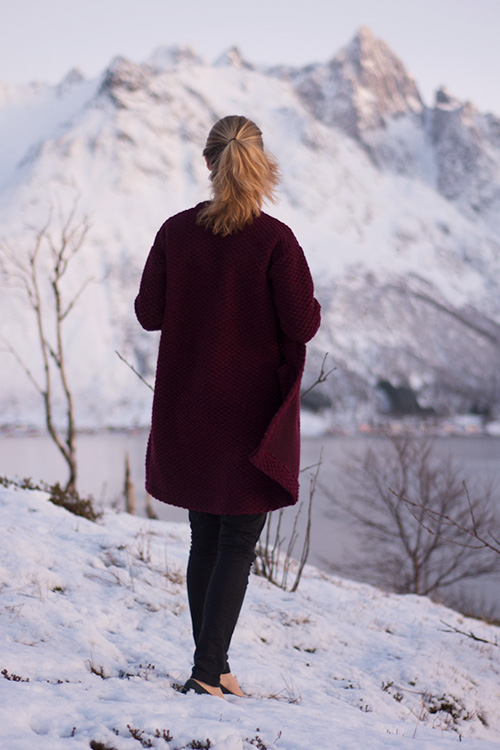 Anyway – it's super thick, super warm and super cozy, it feels like wearing a thick blanket wrapped around your shoulders. And I love the colour! I promise you, I think this shade of red (and maybe dark blue) is the colour you might find the most in my closet.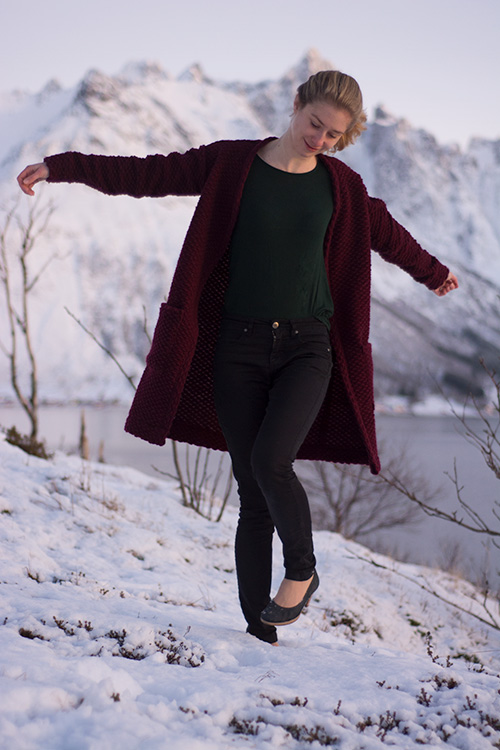 Head over to Annika's shop to buy the Be Cozy pattern bundle, consisting of the Toaster Sweater I & II by Sew House Seven, the Opal Cardigan and the Jasper Sweater by Paprika Patterns. You can save 40% of the price by buying the pattern bundle. If you're not German-speaking, you can buy the Opal Cardigan at the Paprika Patterns shop, or at Indiesew.