Autumn is setting in in Northern Norway and we've probably already seen our last really warm days here. After two months with constant sun it's slowly starting to get darker again at night and we're just waiting for the first snow to appear on the highest mountain tips surrounding Tromsø.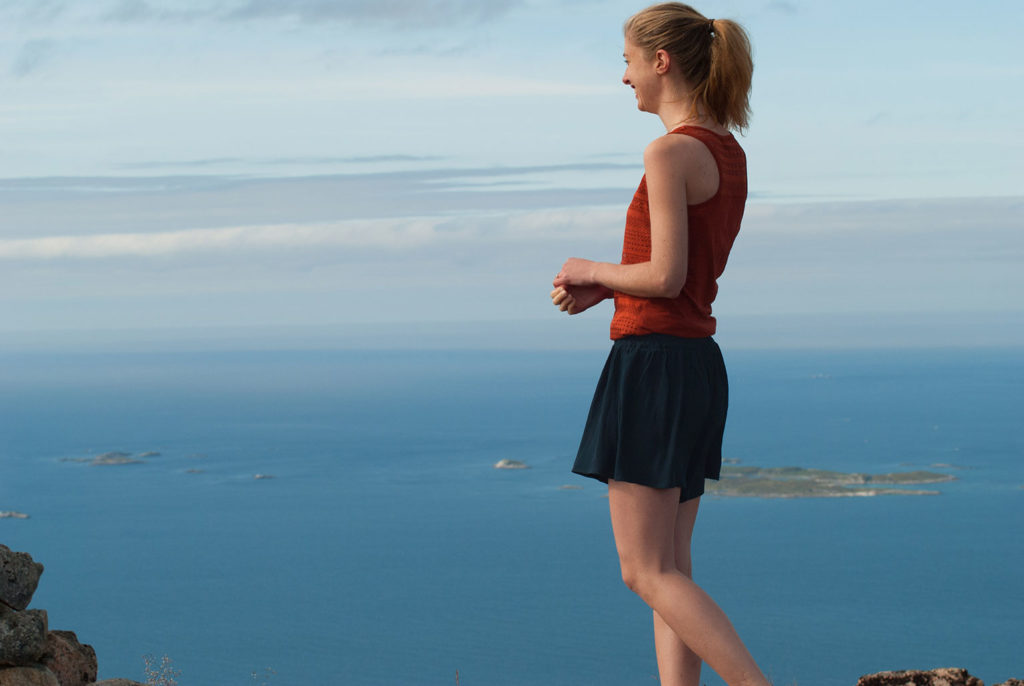 Nevertheless I made one last pair of summer shorts – the newly released Magnolia shorts by Sew Caroline.
This pair of shorts is a very quick make – you just have two front/back pieces (or more like right side and left side) and a waistband, that's it. The shorts don't have any side seams, so you're using two identical main pieces to form the right and left legs of the shorts. The waistband is a simple elastic waistband.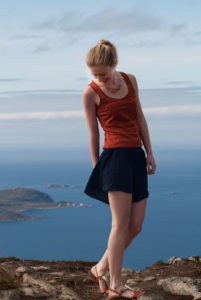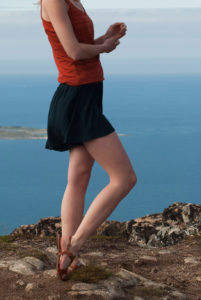 The shorts are very wide and look best when made of a really flowy fabric, both wovens and knits will work. You can't even see that it's not a skirt! I used a thin viscose crepe from Stoff og Stil for my shorts and it really was the perfect fabric for achieving this flattering skirt look.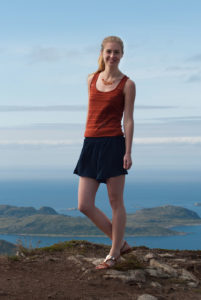 As you can see on some of my pictures (like the one above), the inseam of my shorts looks slightly longer than the outer. I don't really know why, but I suspect it has something to do with the choice of fabric and how it moves. Not everyone in the testing group had this problem, but I saw several shorts with a similar look. It's not really obvious, but my advice would be to check the fit before you hem and to slightly shorten the length of the inseam in case you have the same problem and it bothers you.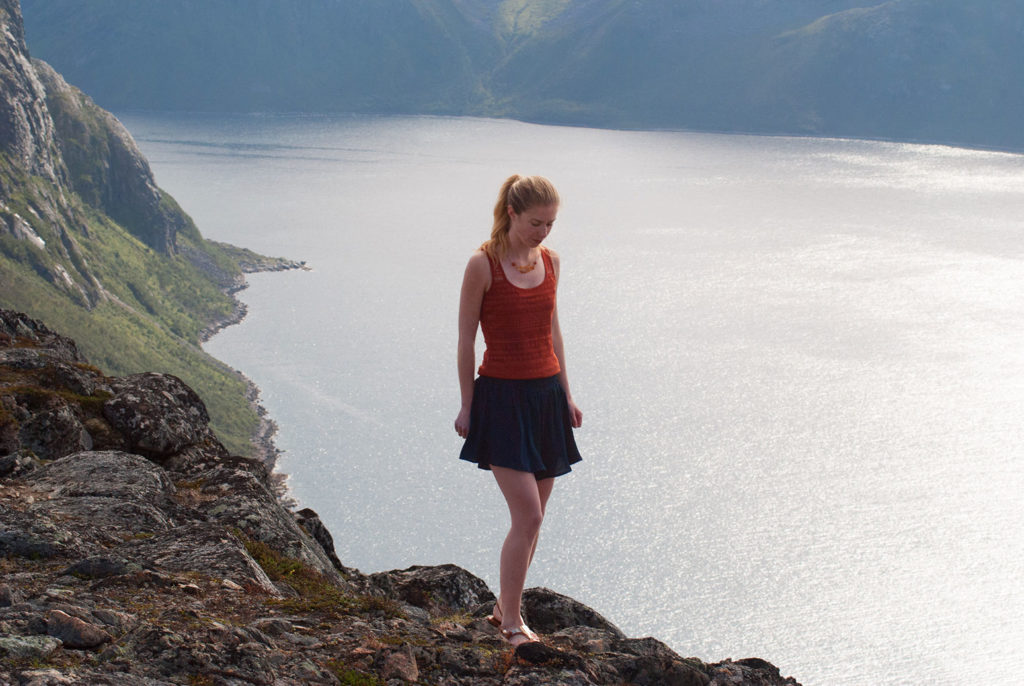 I made a small change to my shorts: changing the width between the row of stitches on the waistband: To keep the elastic in place and to get a nice effect, you're supposed to stretch the waistband and to sew two rows of stitches around the whole waistband, using a long stitch length.
The instructions tell you to sew one row of stitches 3/4″ below the top of the waistband, and one row of stitches 1/2″ below that one. This way you end up with one row that's 3/4″ wide, one that's 1/2″ wide and the lowest row, a little over 1″ wide. Personally I prefer the rows of stitches to be more regular , so I moved the second row of stitches down by 1/4″ – and have now three rows that are all about 3/4″ wide.
I tried to draw this directly onto the pattern piece to illustrate what I mean, I hope it makes sense to you! (The lowest row isn't exactly 1″ and 3/4″ wide, but it's pretty close.)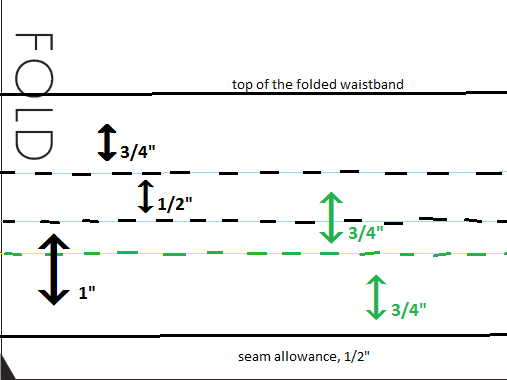 These pictures were taken on top of Brosmedtinden, a mountain at the outskirts of the island Kvaløya. From the sea it looks very steep, but there's a road in the valley on the other side of the mountain.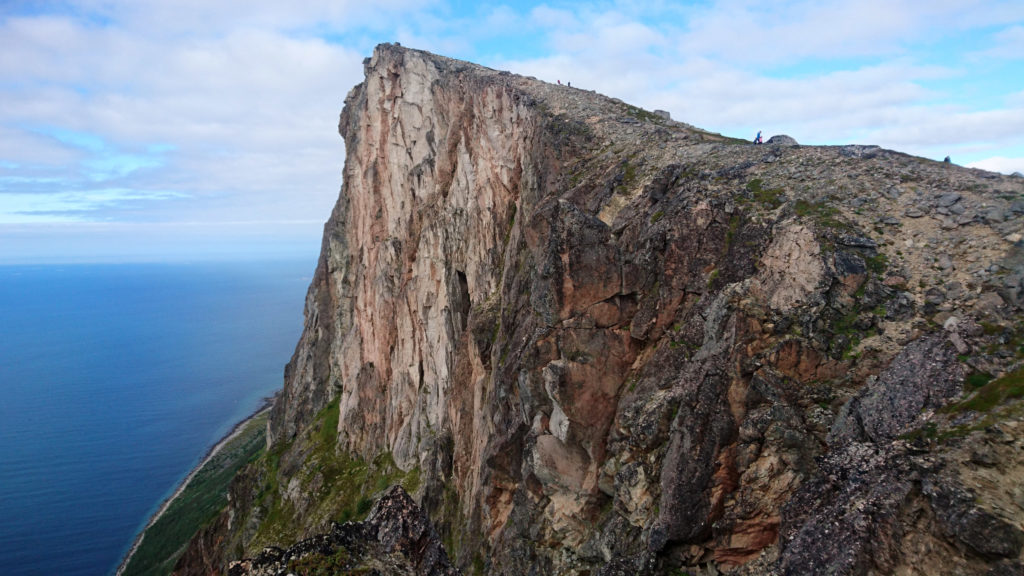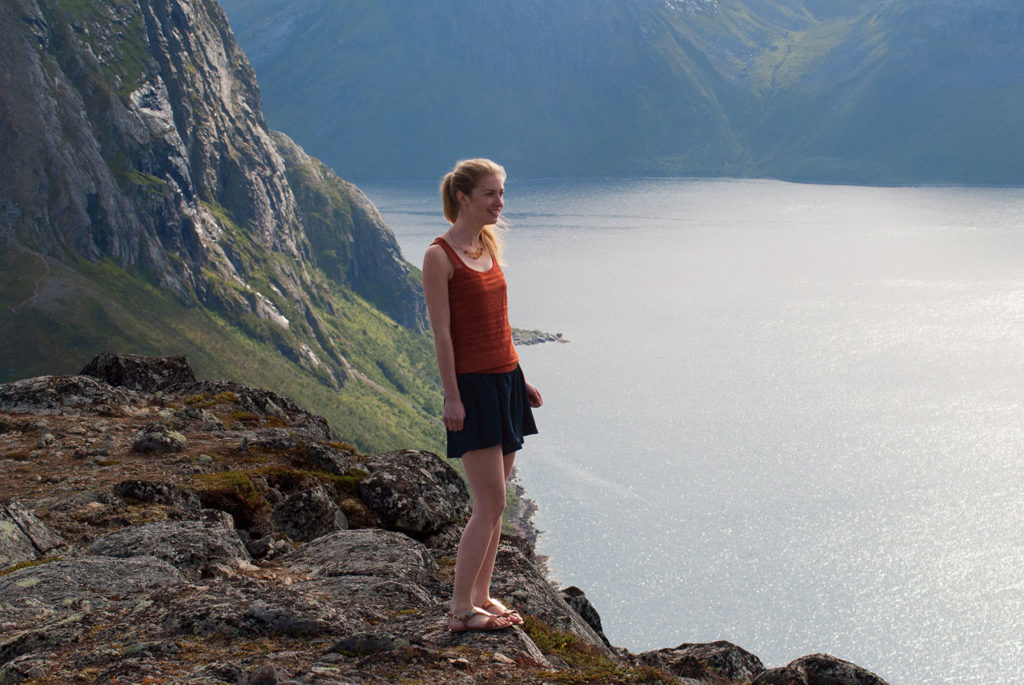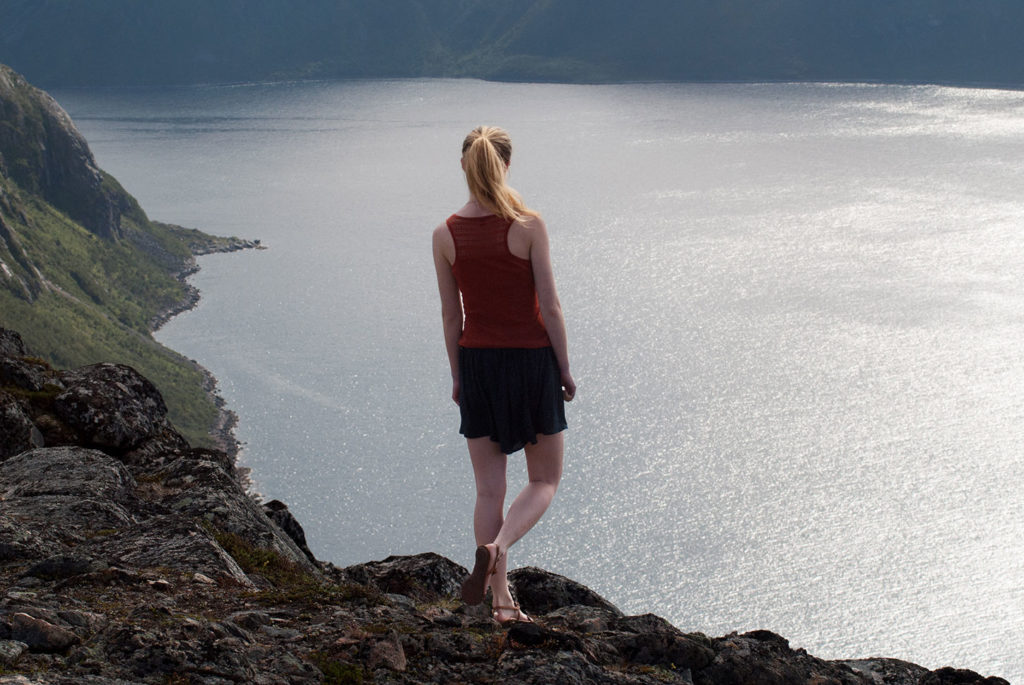 If you park there, you can walk up an ascending slope towards the top. You don't have to start at sea level and even small children manage to walk up there, it takes 60 to 75 minutes, if you walk with kids. With other words – it's a perfect tour for taking some pictures! You have an amazing view, but the climb isn't very challenging, which leaves me in a still photo-worthy shape.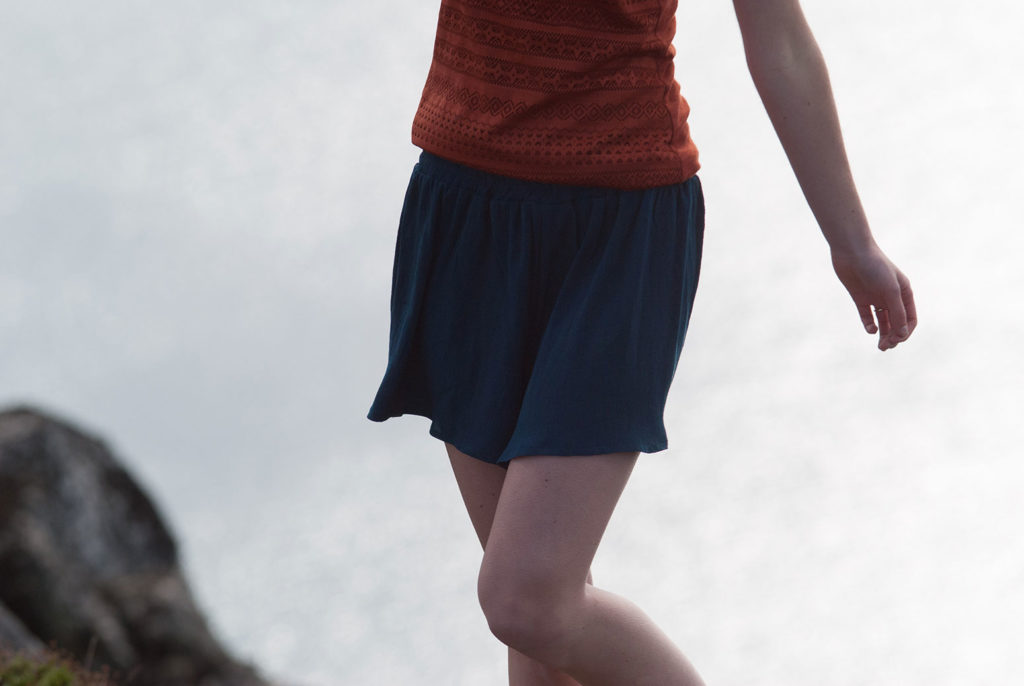 Head over to the Sew Caroline shop to buy your copy of the Magnolia shorts (they're on sale!), or hop over to Caroline's blog to have a look at the tester round-up!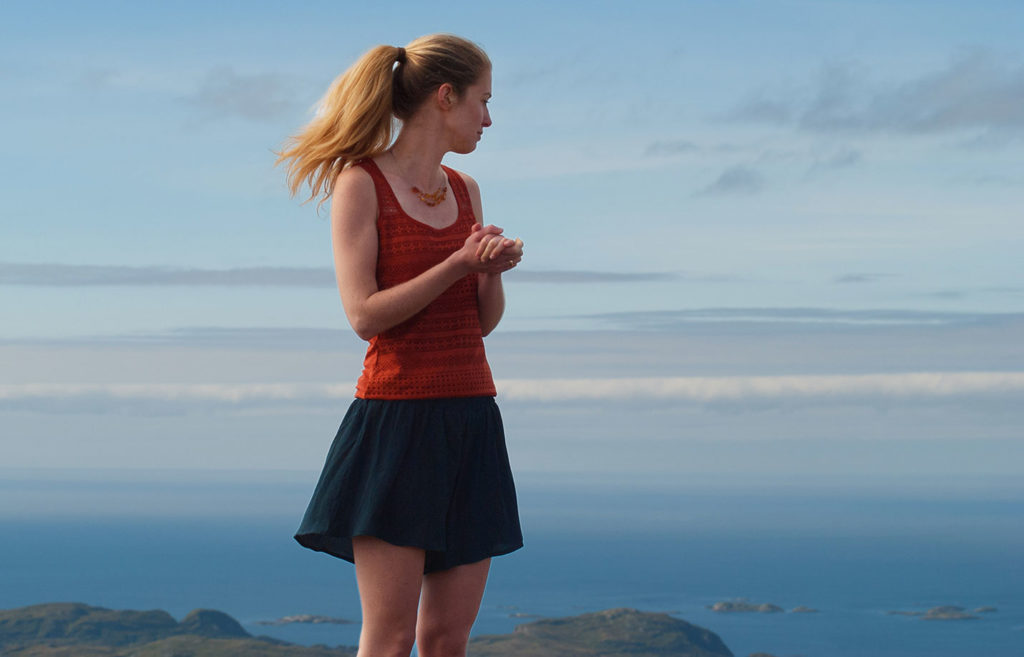 – This blog post is linked to the German blogger party RUMS. –